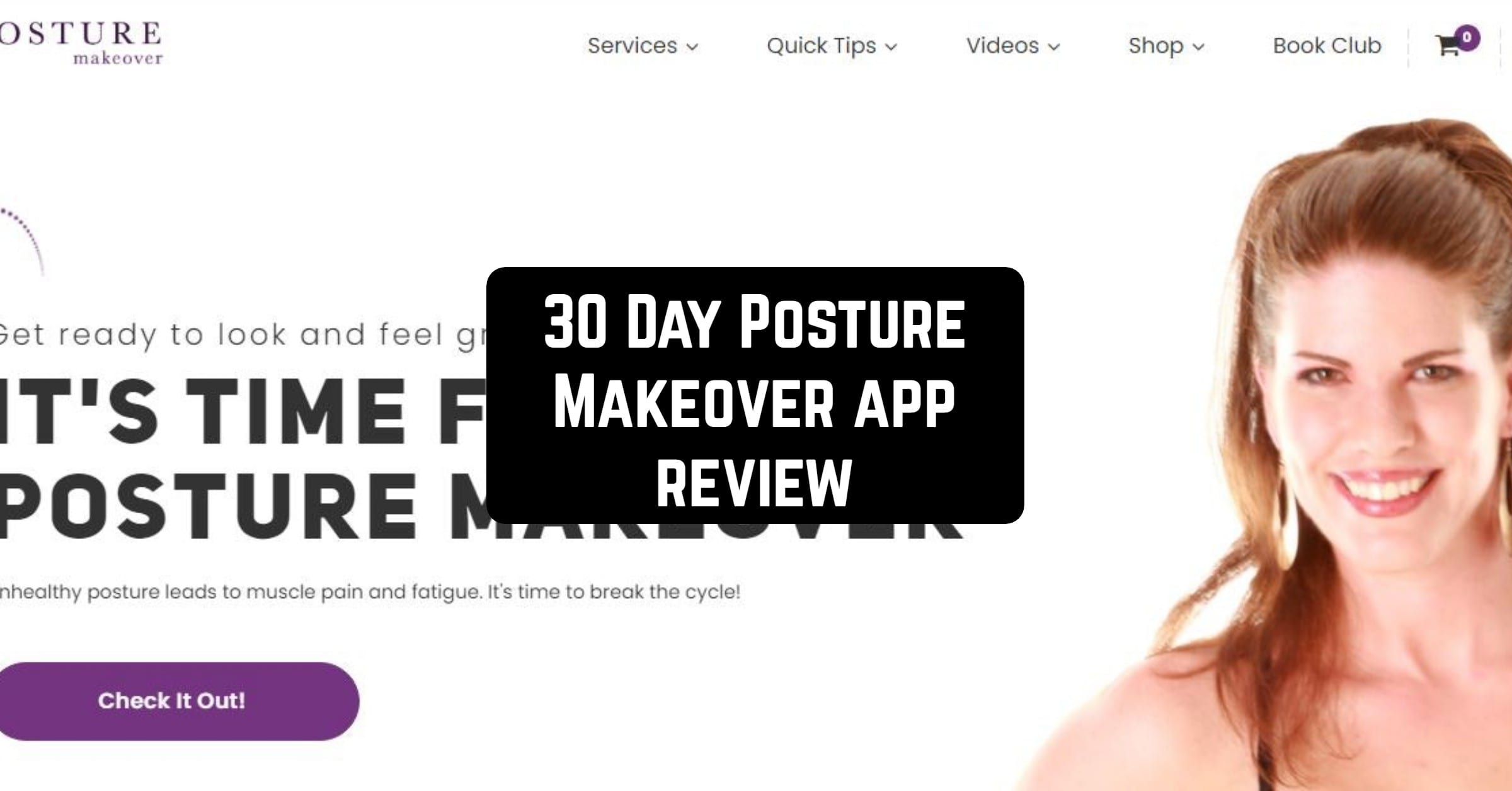 Nowadays it is quite difficult to keep your back straight all the time. Hard physical work, eye problem, or long-lasting sitting in an uncomfortable position – all these factors have a negative impact on your posture.
You may also like: 11 Free Weight Tracker Apps for Android & iOS
Have you ever suffered from backache because of your incorrect posture? That is why we recommend you to try 30 Day Posture Makeover App.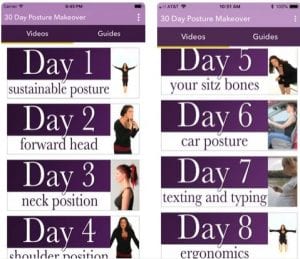 No need to waste time – you do not have to create an account and fill in the data about yourself. When you open an app, there is a list of 30 days program on the app homepage.
Each day is dedicated to a specific topic – neck position, extended workout, car posture, texting & typing, and so on. At the top part of the screen, you can click the website or open the menu to check other options. If you wish, leave your app rating or send an e-mail as well.
30 Day Posture Makeover App features a great number of videos and tips on how to keep a healthy posture. The major advantage of this app is the fact that it offers you a quick and effective result for 30 days.
The app enables you to watch videos with a detailed description of every action. These videos are short enough, so you can make these exercises before or after work without feeling exhausted or overwhelmed.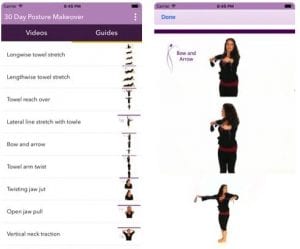 In addition to posture improvement, the proposed stretches exercises can minimize migraine, shoulder pain, and guarantee you better sleeping as well.
The special section "Guides" shows all the necessary training positions supported by pictures. This option fully covers all the significant details and eliminates the chance to make a mistake while your exercise sessions.
30 Day Posture Makeover App comes with paid access but at an appropriate price. The day-to-day technique will form a habit of keeping your back straight all the time. Numerous video files and useful materials certainly provide great value for the price.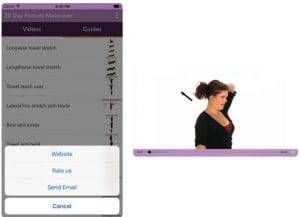 To sum up, 30 Day Posture Makeover App is the perfect assistance in improving your health. Its classic interface design does not contain unnecessary parameters and makes the app extremely easy to use.
You may also like: 9 Free HIIT Timer Apps for Android & iOS
The author is a certificated personal trainer, who presents its unique training system. This technique uses the combination of psychology, stretching, and relaxation methods and helps to give up your harmful posture patterns. Watch videos, make exercises, and enjoy the process with a help of 30 Day Posture Makeover App!