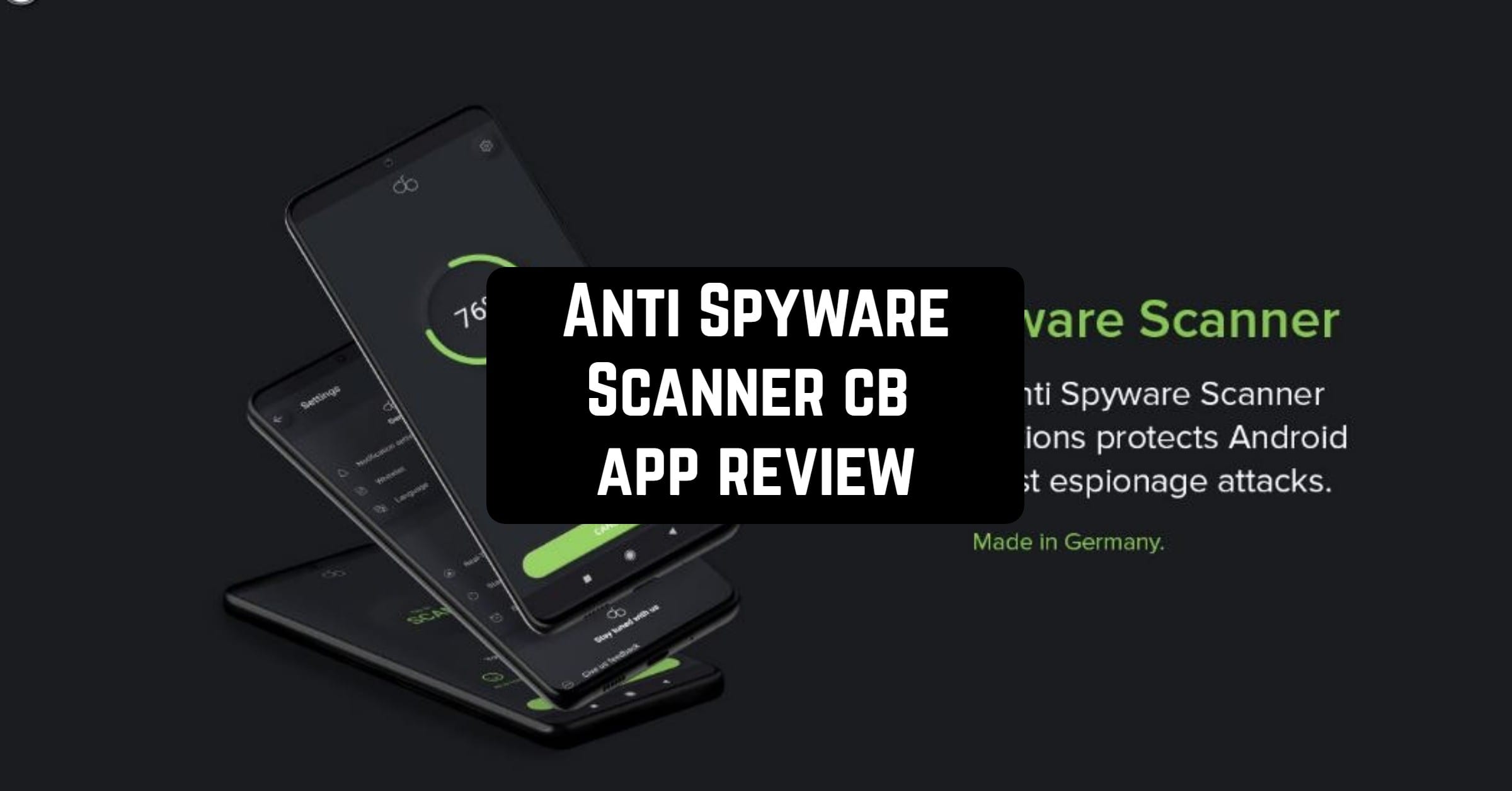 Did you notice that usual antiviruses often fails to recognize malware? If you are concerned about your data's security, pay attention to the Anti Spyware Scanner from cb! This scanner sees what most conventional antiviruses do not see.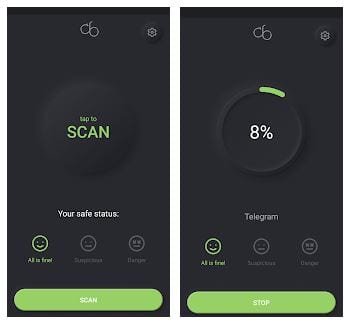 Anti Spyware Scanner detects over 10 million malware and spyware signatures. It can recognize:
tracking programs, including GPS trackers (what if an incredulous spouse is watching you?);
keyloggers and screen scrapers to send information to the spyware creator;
SMS spies, adware;
backdoors, botnets, droneware;
port and vulnerability scanners, password crackers;
system modifying software – rootkits, control interceptors (hijackers), etc.;
software for redirecting browser activity, which entails visiting websites blindly with the risk of virus infection.
And this is even an incomplete list of what you can expect from this scanner.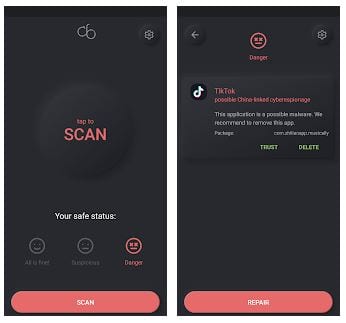 The app works incredibly simple: you tap the "Scan" button, and Anti Spyware Scanner will find everything suspicious and malicious on your device and block it.
When you first enter the application, it offers you to agree to the privacy terms and give Anti Spyware Scanner access to all installed applications on your device. Then tap "Scan" and start checking!
The application is free. Besides, you have the opportunity to use the 7-day free trial, and then buy the Premium version: tap the menu icon top right. The subscription gives you additional bonuses from Anti Spyware Scanner: real-time protection right with the start of your device and scheduled spyware scan. It's nice that you can buy even an unlimited Lifestyle subscription for a relatively small price!
The Scanner interface is minimalistic, functional, and intuitive. You will definitely not get confused about its functions. Through the menu, you can write a review to the developers and even visit their Facebook community.
To sum up, we can definitely advise you Anti Spyware Scanner from cb. This simple but beneficial app will make your life calmer, and your data will be safer with it. We recommend!