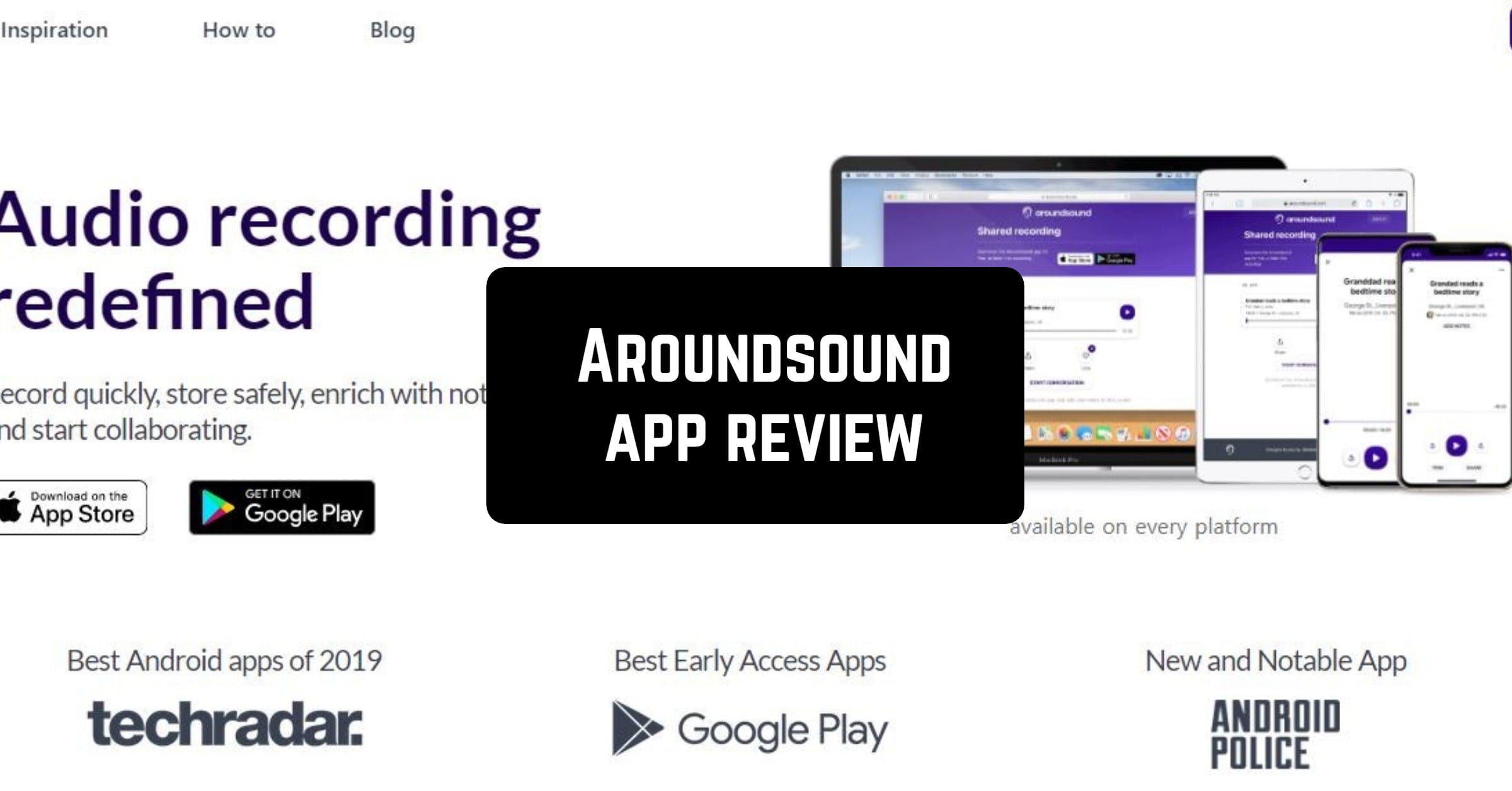 If you have been looking for the perfect sound recording app, check out Aroundsound. In addition to the voice recorder function, Aroundsound has a set of incredibly useful options that make a regular voice recorder an application for everyday use.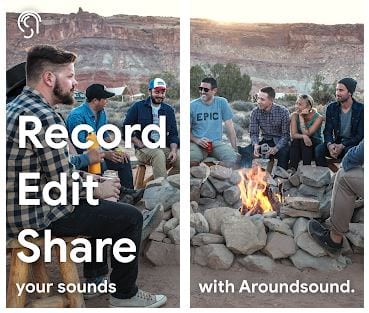 When first open the app, Aroundsound suggests choosing life situations when you will use Aroundsound most (you can skip this step). Its variety impresses and proves that Aroundsound is more than just a voice recorder. You can use it in situations ranging from sounds of nature or a university lecture to musical concerts.
Aroundsound requires your authorization to store your recordings safely. You can sign in with your Google account.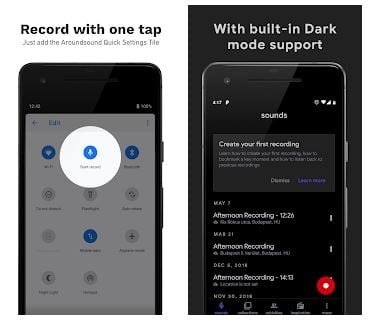 The design is minimalistic and intuitive: you will definitely not miss the big red Rec button in the main screen's lower-right corner. Tap Rec, record what you need, and then Stop. Aroundsound will mark your sound with a location automatically. You can also add a note to the recording.
What is exceptionally convenient is that you can put pins with comments to your recordings to tag any moment there. It works like time-codes in YouTube videos. Then you can immediately share the sound, tapping the top right Share icon.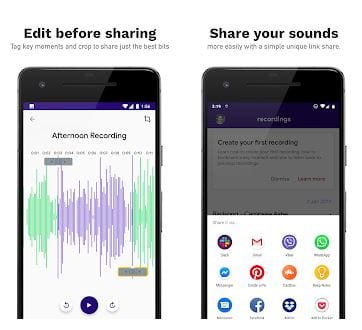 When your first recording is ready, you will see it in the list in the Sounds section. You can find all of the main sections of Aroundsound at the bottom of the screen. There are
Sounds. This is the list of your recordings. If you tap the More icon to the right side of the sound's name, you will see all you can do with the sound. You can even CROP it.
Collections. You can share them with other people and edit them together.
Activities. There you can see updates in the sound collections that you own with others.
Inspiration (the collection of different app sounds, e.g. Guess the farm animal or Bedtime Stories).
More icon hides general settings, help, and feedback sections. You can also adjust cloud sync and backup settings there (Aroundsound store your recordings in the Google cloud).
When first open the app, you have a standard account with free 600 minutes recordings available. If you wish, you can go Premium for more hours and other advantages.
All in all, Aroundsound is more than just a sound recorder. With all its useful functions and an inspiring library of a wide variety of sounds, Aroundsound will do what you expect from it and even more!