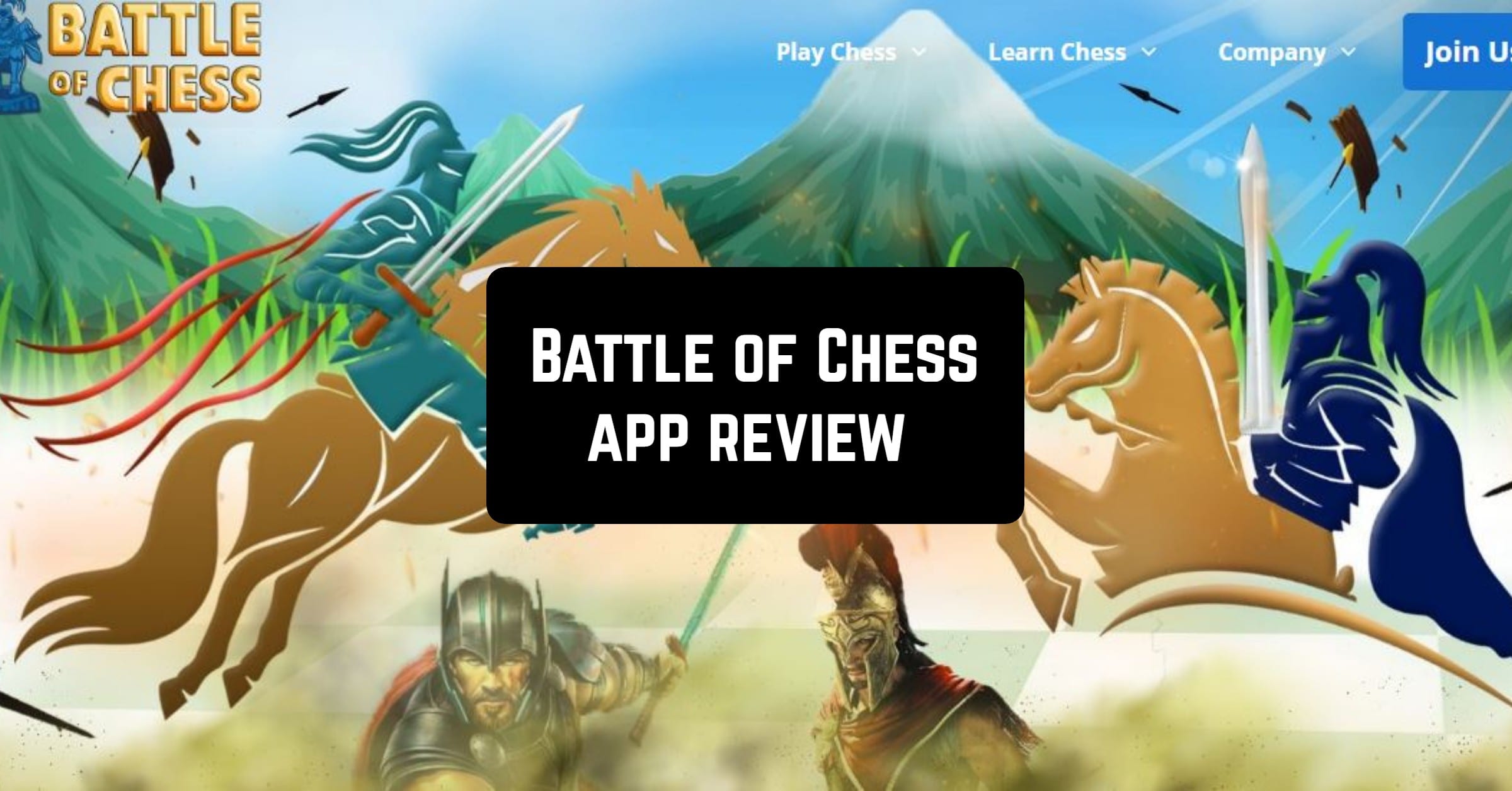 Do you know this feeling when you suddenly wanted to play chess, but there is no partner? Or when there is a partner, but the board is not at hand? If yes, then the colorful Battle of Chess app is WHAT YOU NEED! It is perfect for anyone who wants to learn how to play chess or just play from time to time.
The first time you open the app, the Battle of Chess requires you to log in or sign in. You can also log in through your Facebook or Google account.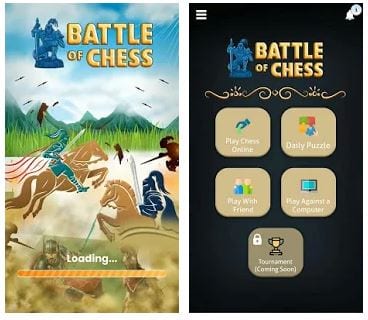 It is convenient that when registering, you can also indicate your level of chess proficiency: beginner, intermediate, or advanced.
Battle of Chess app greets you with images of knights on horseback. There is the knight on the app icon as well. You can also customize the board theme to your liking by choosing from four attractive options (wood, glass, standard, or classic). The whole design of the application awakens the fighting spirit and the will to win!
It is great that the application has several options for playing: online with anyone worldwide, offline with a computer, or with your friend. Playing with the computer, you can choose the chess pieces' color and the game's difficulty level.
Besides, there are daily chess puzzles to train your chess skills and improve your level.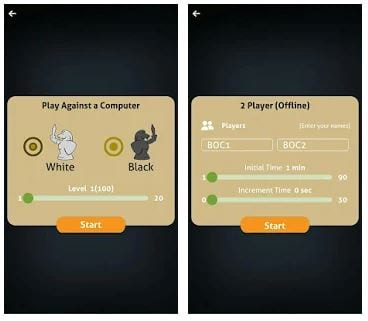 One of Battle of Chess's features is your ability to adjust manually the initial time (total game time per side) and the increment time (number of seconds that each player gets additionally for his move). You can choose already prepared options, or you can adjust it for yourself. For instance, when playing with your friend. Is not it convenient?
To summarize, we can say that the Battle of Chess is a great and beautiful app for both beginners and advanced chess players. Do not hesitate to try it and enjoy!