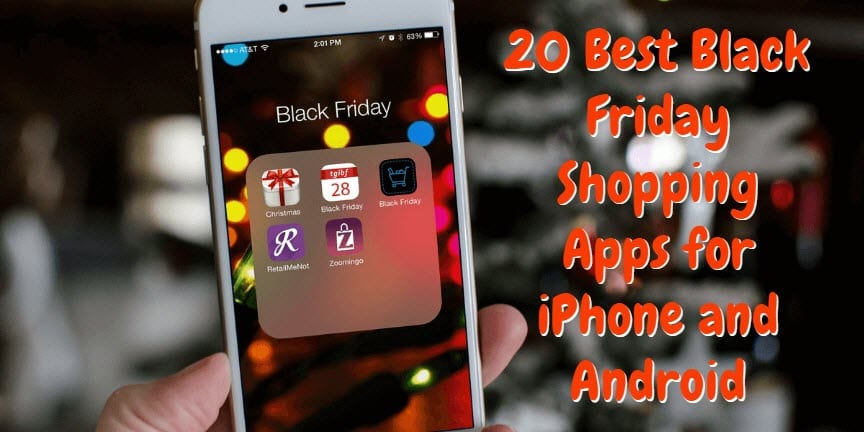 Do you agree that Black Friday is definitely one of days that Americans wait as much as Christmas or  July 4th ? Of course, yes. These days are very long-awaited for may shopaholics that have been writing their shopping lists for a whole year. It is because all kinds of items and goodies are available to buy at a lot cheaper price than original price because of very large discounts that stores present and offer during Black Friday.
Many people wonder, why are so many people eagerly queueing in front of the shops, stay freezing at night and so on. Here is the answer : who will refuse the saving hundreds of dollar on a single item alone. Each year the situation repeat: thousands of Americans, whether they are men, women or children with their parents, wait for more than 10 hours before the Black Friday start and they will be able to buy a desirable toaster, stove , tree or another Christmas present.
This year Black Friday lands on November 25, 2016. For those who are worried about you can't become a part of Black Friday, lose the track of the biggest deals, large discounts, and best items from the Blak Friday, smart people develop cool handy and helpful applications.
You can use them during whole Black Friday days to get the best deals by running the Black Friday shopping apps via your device. Developers understand that you don't want to waste time on searching while other customers get satisfaction from their purchases and presents, so many applications organize your items, compare the prices of all kinds of items in different shops and help you to buy items online via iPhone or Android. 
Here we go!
1. 2016 Black Friday
Everything you should know about Black Friday crazy shopping day is into one, easy-to-carry-around in your pocket place. Of course, new items, offers, and goodies appear every day. How not to lose all best deals and keep in touch with the Black Friday mega sale? Use this app- 2016 Black Friday!
As for its features, you will be able to get them all without any paid purchases and fees. First of all
Get New Store Alerts – You will never miss the latest Black Friday ads due to the special option-notifications which you can turn on to keep you up-to-date .
Create A Black Friday Shopping List – The list of your dreams, desires will be always with you, wherever and whenever you go, try not to miss important things that should be bought and write them down.
 Shopping List Online – Shopping on a phone still sucks sometimes, so save a deal from the app and then access it online at DealNews.com
Share Your Favorite Ads – All hot deals you have found you can share with your friends via Facebook, Twitter and so on.
Know which stores you'll regret waiting in line for at 3 am in the cold because they'll have terrible deals!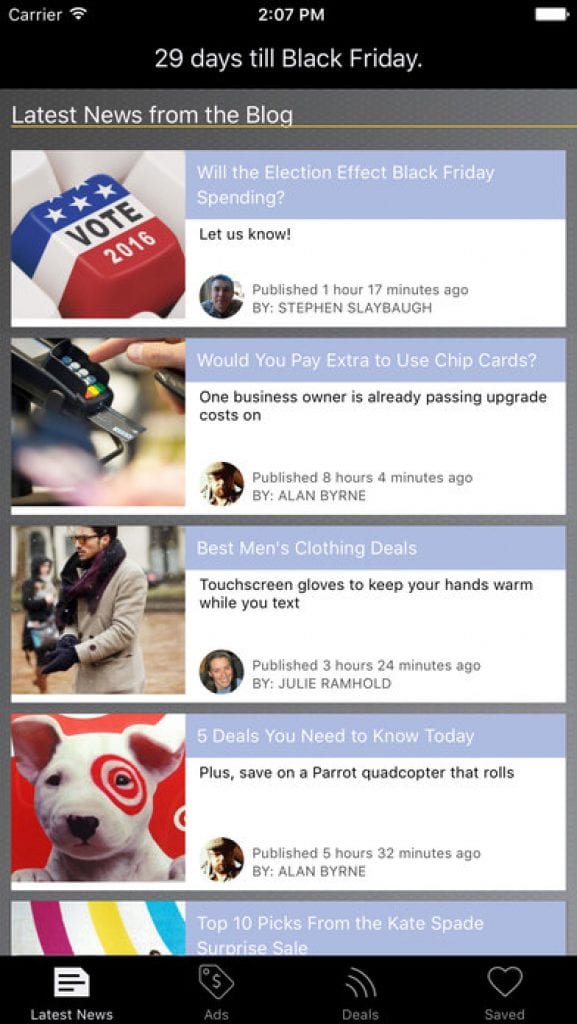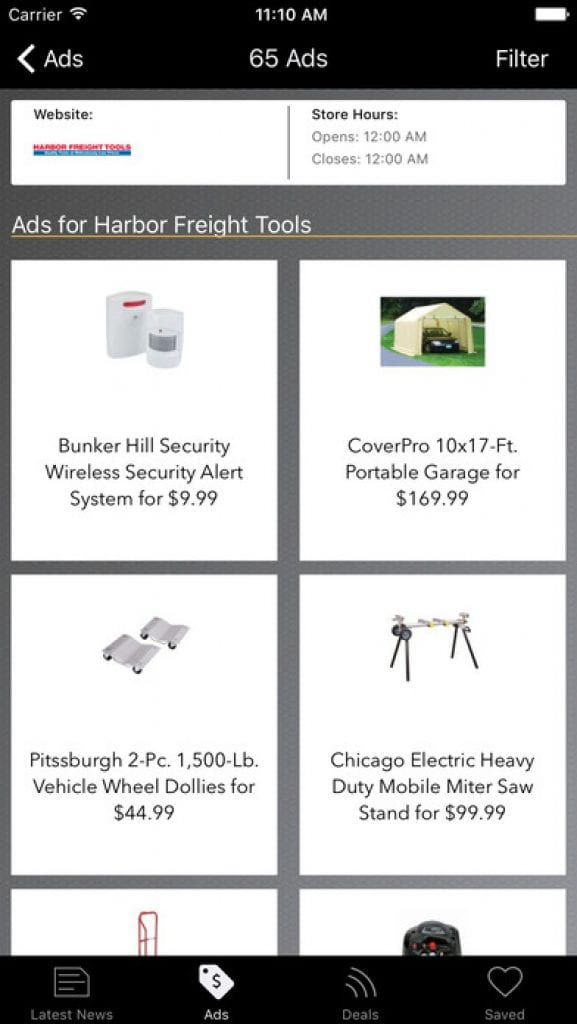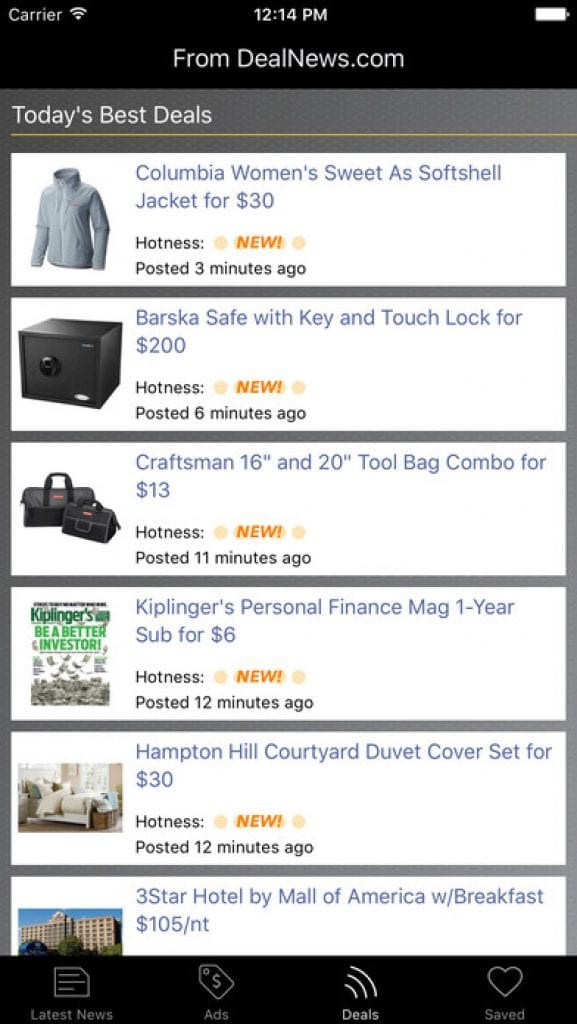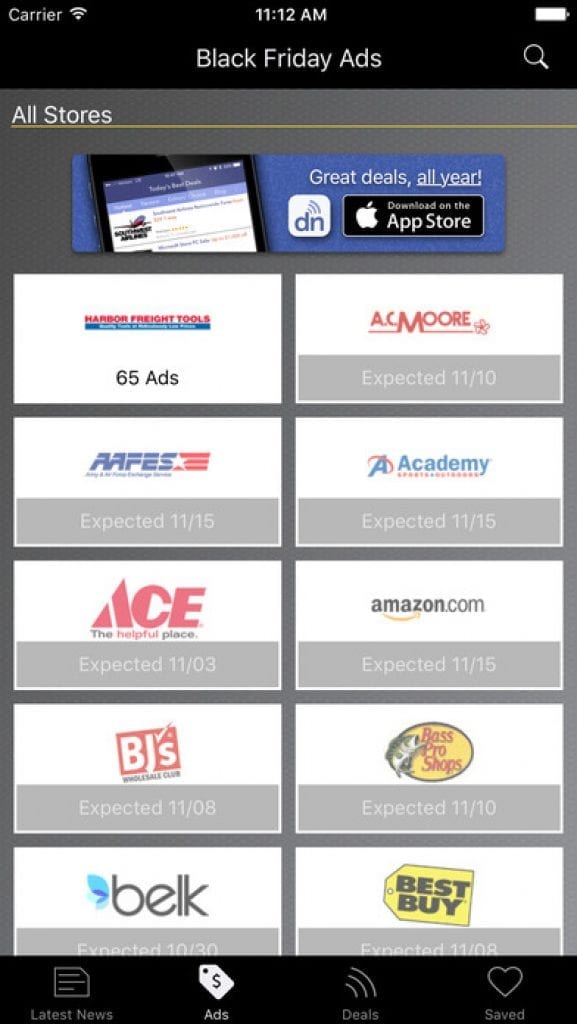 Get it on AppStore
Get it on Google Play
2. Black Friday by Brad's Deals
One of my favorite apps standing out among the other Black Friday applications -Black Friday by Brad's Deals. First of all , my attention is attracted by a nice design that relates me to buy something. Secondly, Brad's Deals brings together the best deals on the internet, all in one place. Developers promise that you won't find something better and cheaper than on Brad's Deals because every time they verify every item before you will see it. This app helps to track the best deals and item a lot of shoppers all over the USA and help them to save than $100 million last year.
As for its features:
App Features:
Black Friday 2016 – All best deals, items, and things are in hand
Quickly searching- Browse items by category, don't waste your time on useless shops and search only in your favorites
 Bookmark deals and coupons for later
Share a present- All hot deals and findings you can share with friends and family via social networks, messages, and messengers.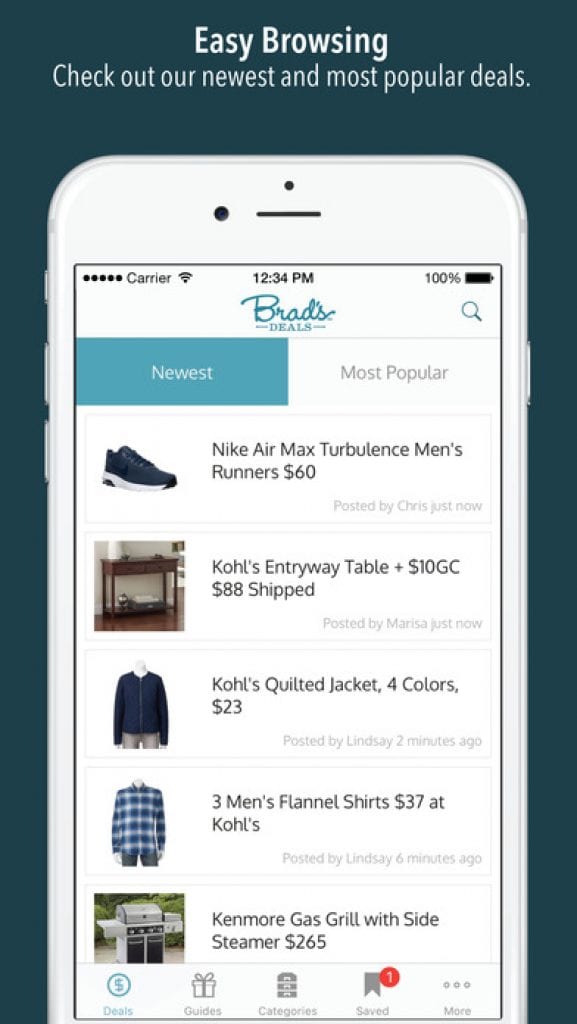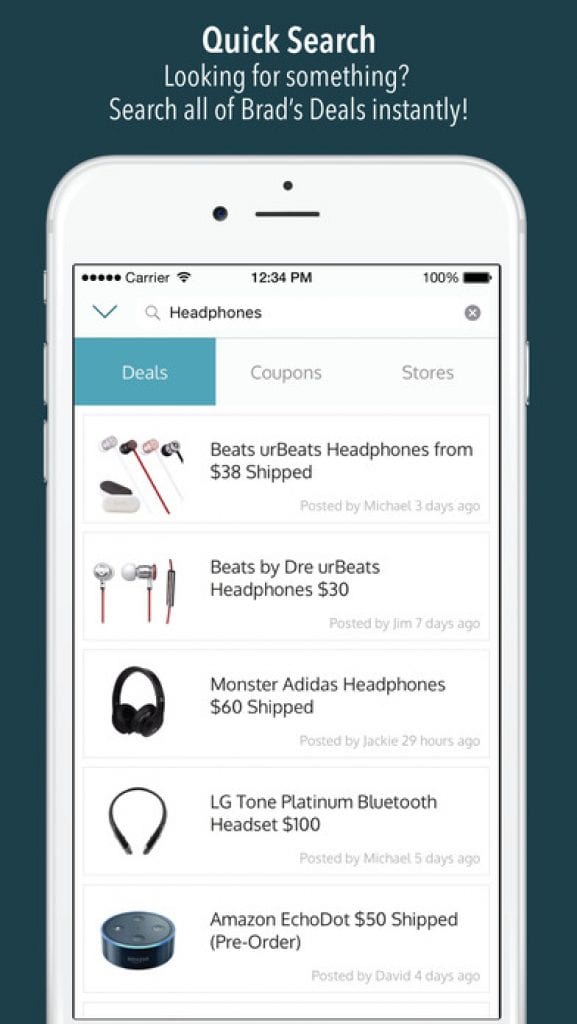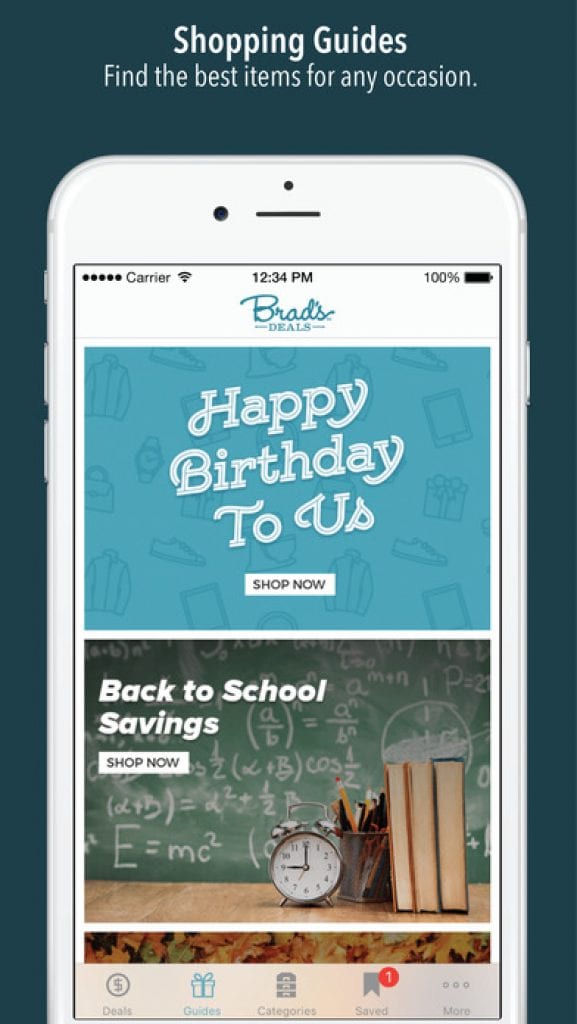 Get it on AppStore
Get it on Google Play
3. Black Friday 2016 Ads, Deals
The most "well-equipped" application is Black Friday 2016 Ads & Black Friday Deals, Sales. Do you want to stay in long queues on a cold night? I suppose, no. That's why shopping online, especially at Black Friday, is the best choice. This application will help you to do it, let's look at its features.
As for features: What I really appreciate is that you can select products you want, stores you like, and Black Friday will automatically send you personalized deals for Black Friday and every day after that. Also, This app is created to help you to find the best deals on popular products, so if you are looking for home appliances, BF helps your dreams come true. Developers guarantee the lowest price   from online and local retailers , their database consists of millions of products. Compare prices in different stores to make the right choice, prices with shipping.
If you are afraid of missing important items that are going to go on sale, you can get shopping alerts, just turn  notifications on.
Find local coupons, printable coupons and deals for nearby stores based on activity; view deals by store, category; write down everything you want to buy, share them and a lot more.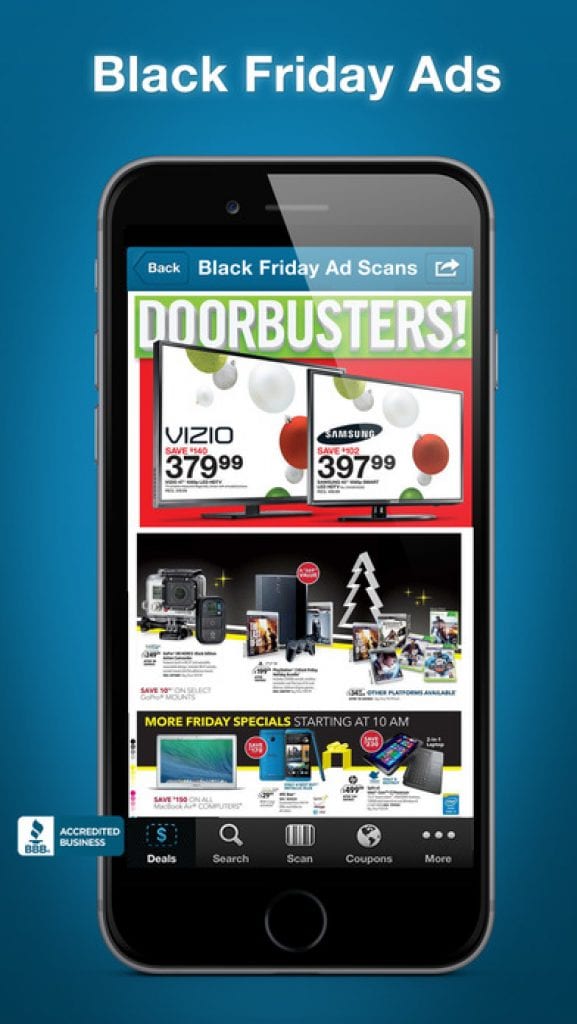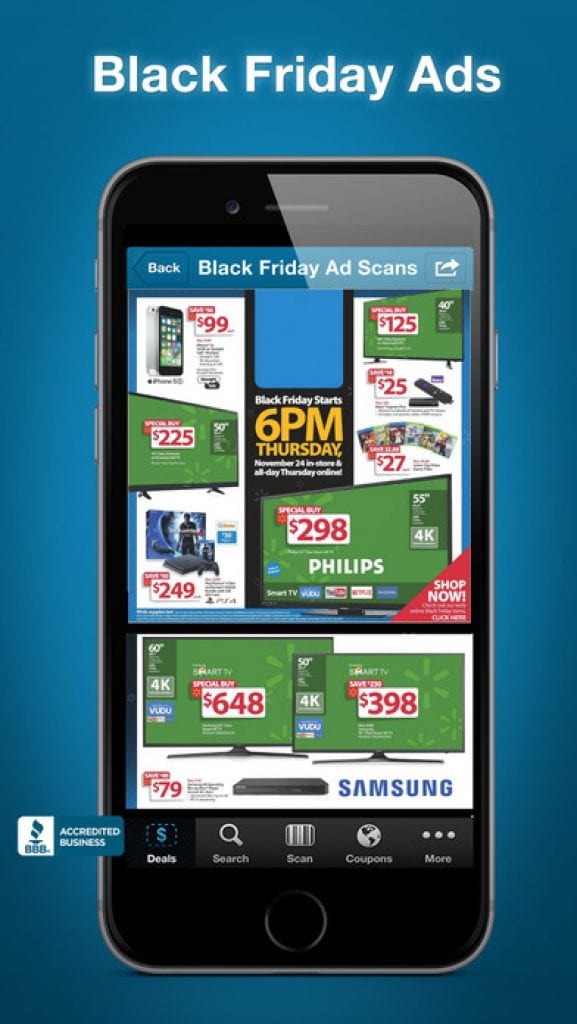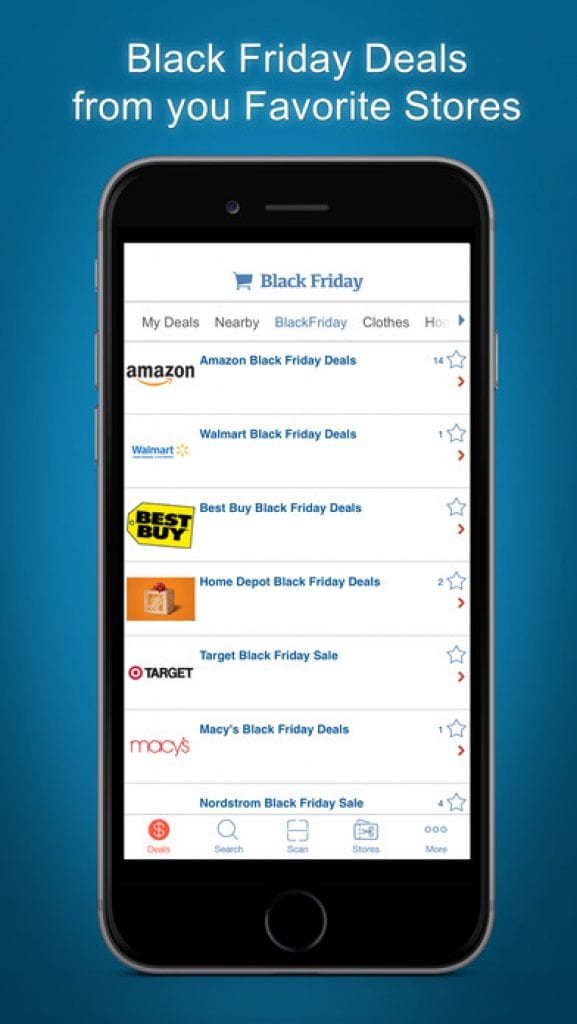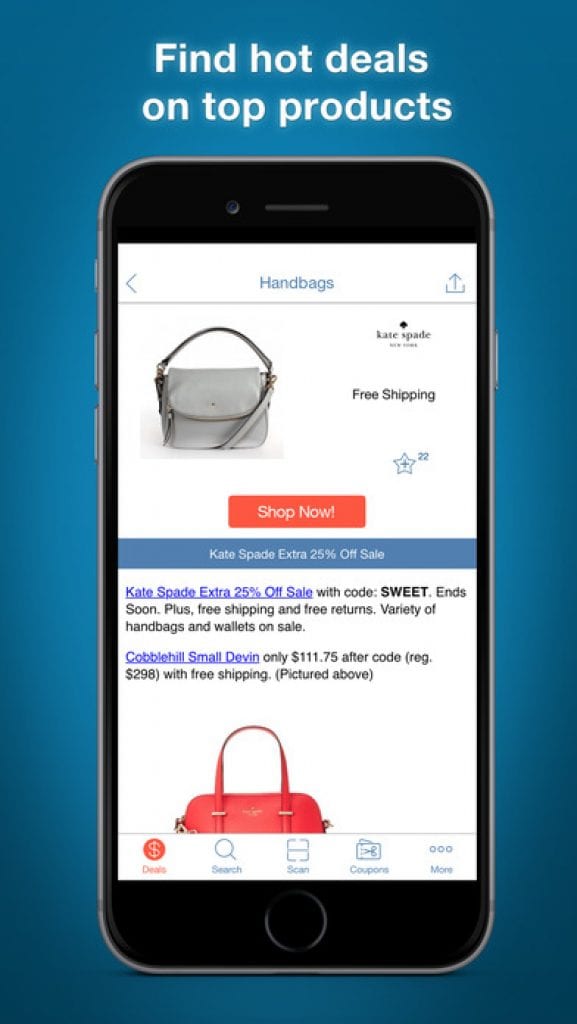 Get it on AppStore
Get it on Google Play 
4. Black Friday 2016 Ads App
Another well-designed app to keep in touch with Black Friday sales. Choosing this one you provide yourself with an opportunity to get the most anticipated sales event of the year.
Well, what we need in our houses – electronics, tech accessories, home goods and some cute decorations, right? You will find everything, using Black Friday 2016 Ads App.  All information is supported by powerful retailers like information from top retailers like Walmart, Best Buy, and Target.
As for features:
Get breaking news and leaked Black Friday ads in real time
Check out store advertisements
 Search for deals by store or category
View discounted products and prices, plus limited-quantity doorbusters
 Get notifications on the latest news and sale events
Save your favorite products to your wish list
Access to the best Black Friday coupons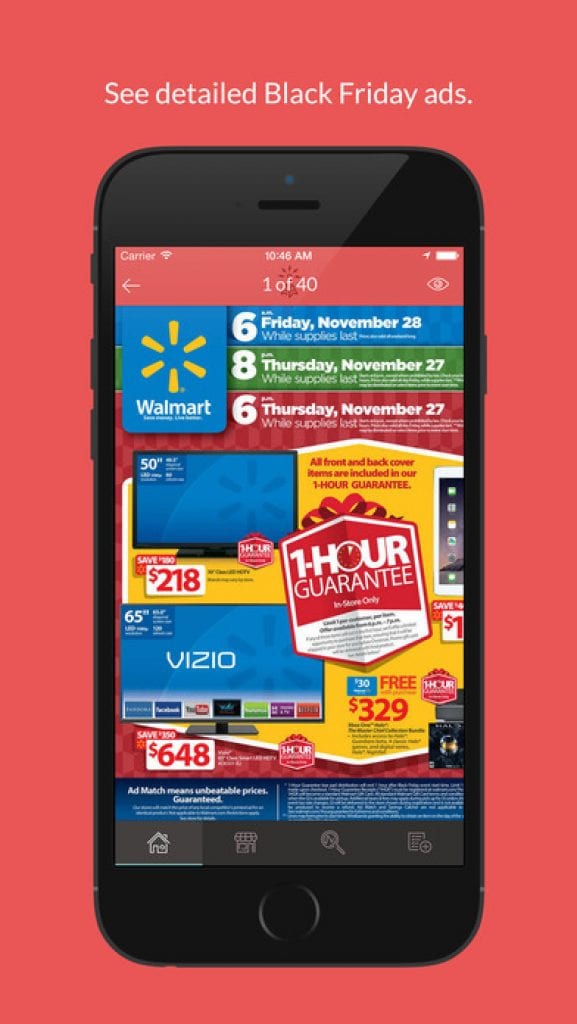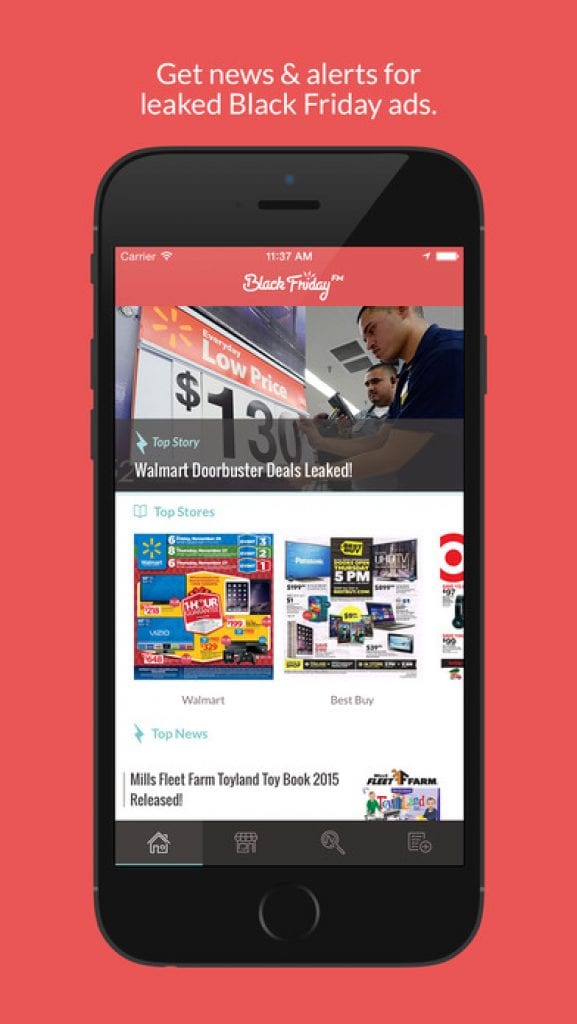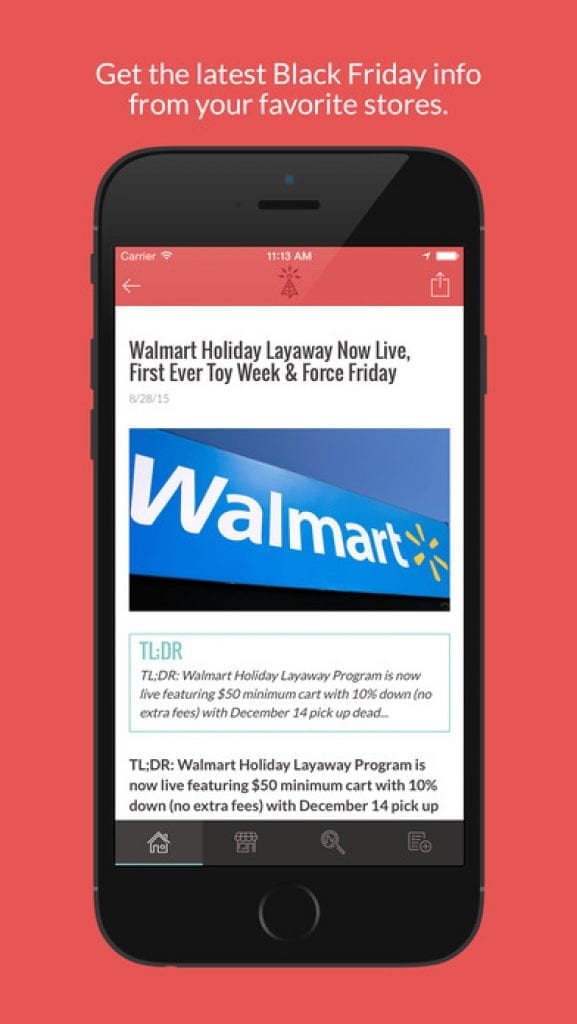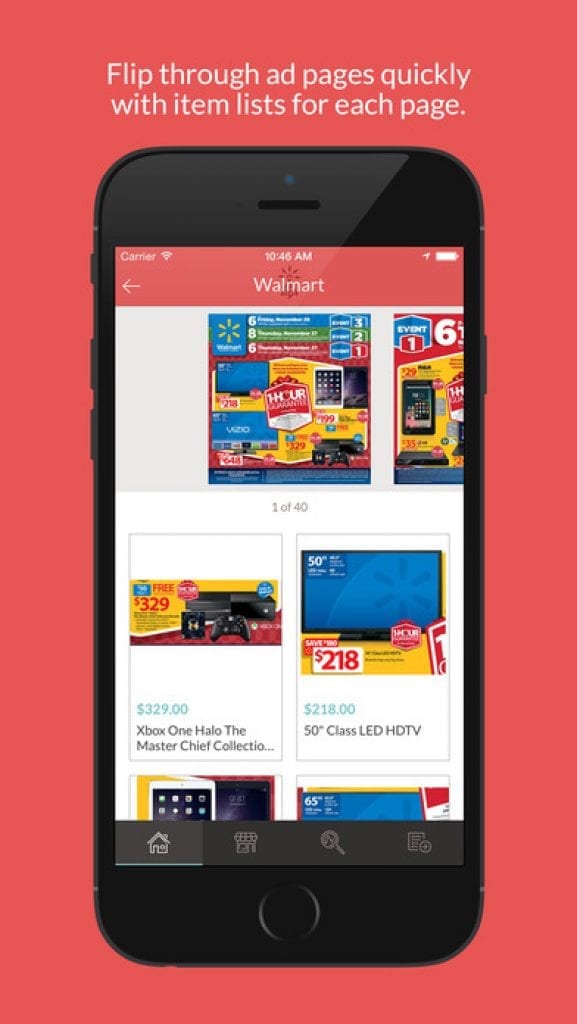 Get it on AppStore
Get it on Google Play
5. Black Friday 2016 Slickdeals
If you are looking for all- in- one Black Friday app, check  the Black Friday 2016 Slickdeals! Black Friday App by Slickdeals is what you would expect from Slickdeals, nothing less. Browse Black Friday deals by stores or categories, create a shopping list and even take part in the Black Friday discussion board. But let's look at its features in order.
As for features:
Get Black Friday Ad Scans, flyers, and doorbusters before they hit the paper.
Turn notifications on when a cool deal or item goes on sale or promo code are posted.
Very convenient searching- Search by product, store or category and compare their prices and quality.
Plan ahead with a Shopping List that groups deals by store and even helps you budget with a calculator for each store.
Share your best findings on Black Friday 2016 immediately via Facebook, Twitter , Snapchat. Everyone will know that you shop online and don't waste your time standing in long queues
Use the app offline even when you don't have WiFi or carrier service.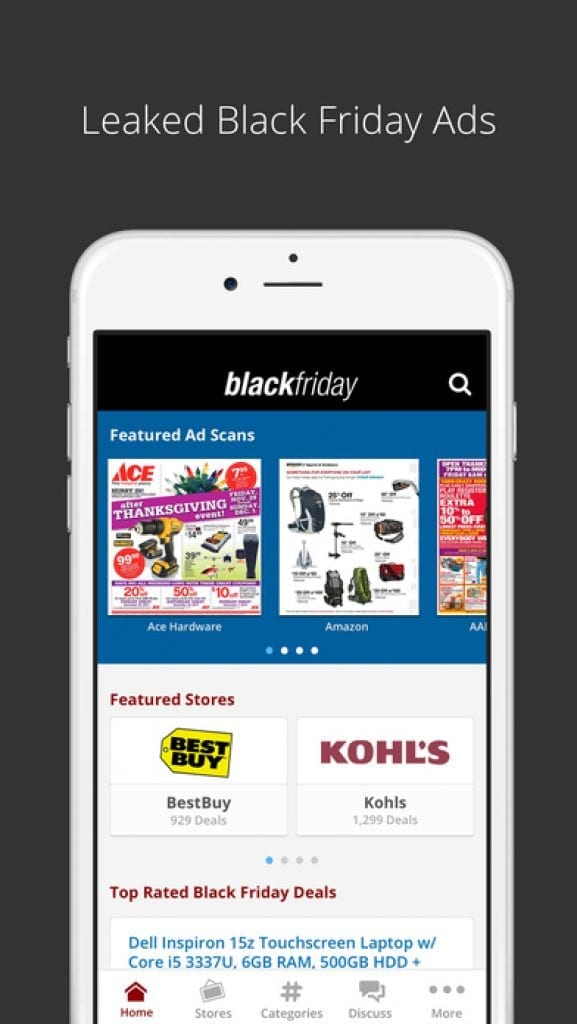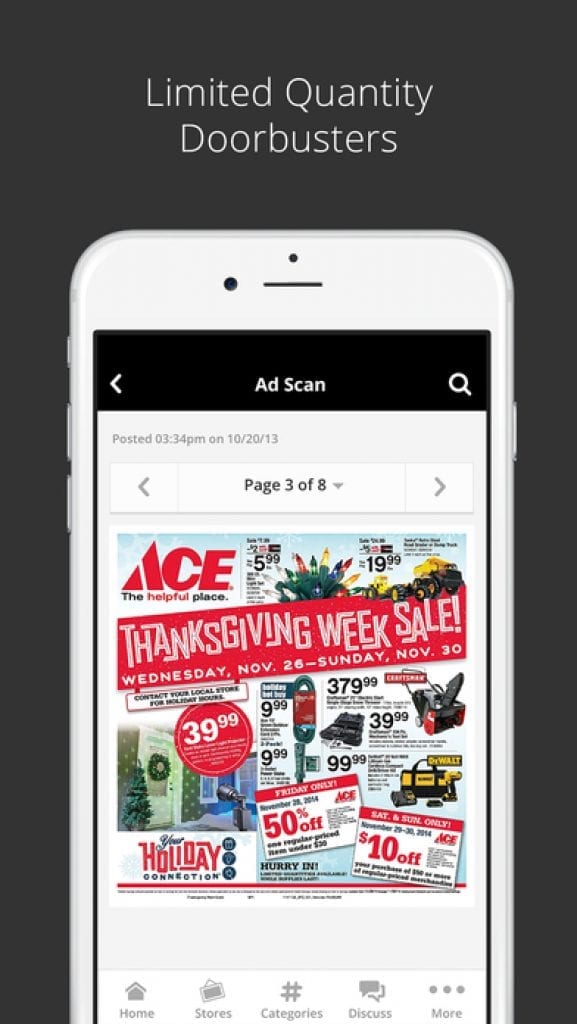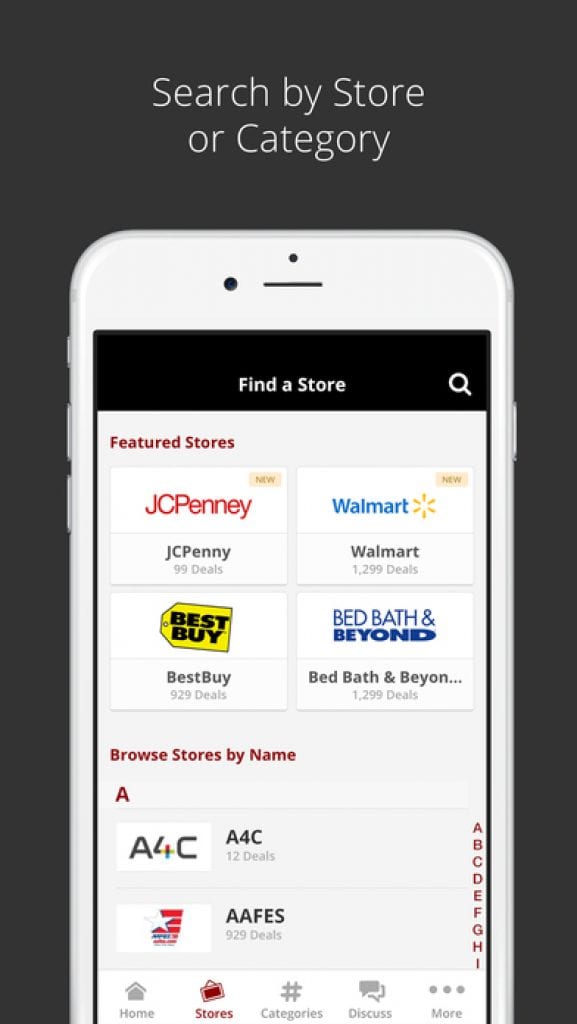 Get it on AppStore
Get it on Google Play
6. Price Scanner, UPC Barcode and QRreader, and Black Friday Comparison Shopping App
An ideal companion in the question of Black Friday online apps. Browse deals by whether they are Black Friday deals, online deals, or local deals. Stay up-to-date with best deals, new items, and beneficial offers, browsing products by categories, shops, prices and other parameters.
The main feature is an ability to search products by UPC Barcode and QReader:
To scan a Barcode or QR code simply open the app, point the camera at the code, and it will be quickly scanned. No need to take a photo. This app will automatically recognize any Barcode or QR code your camera is pointing at.
When scanning a QR code, if the code contains a website address, you will see it and be able to launch it. If the QR code contains text, email addresses, contact information, you'll immediately see it.
Also, you will be shown all relevant coupons and deals, so don't lose the moment and buy all products in time.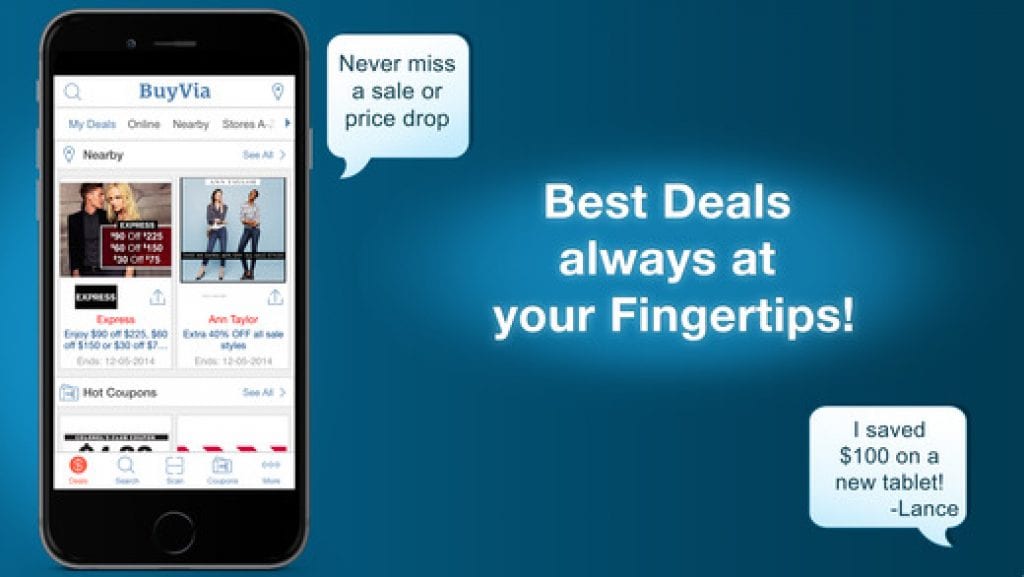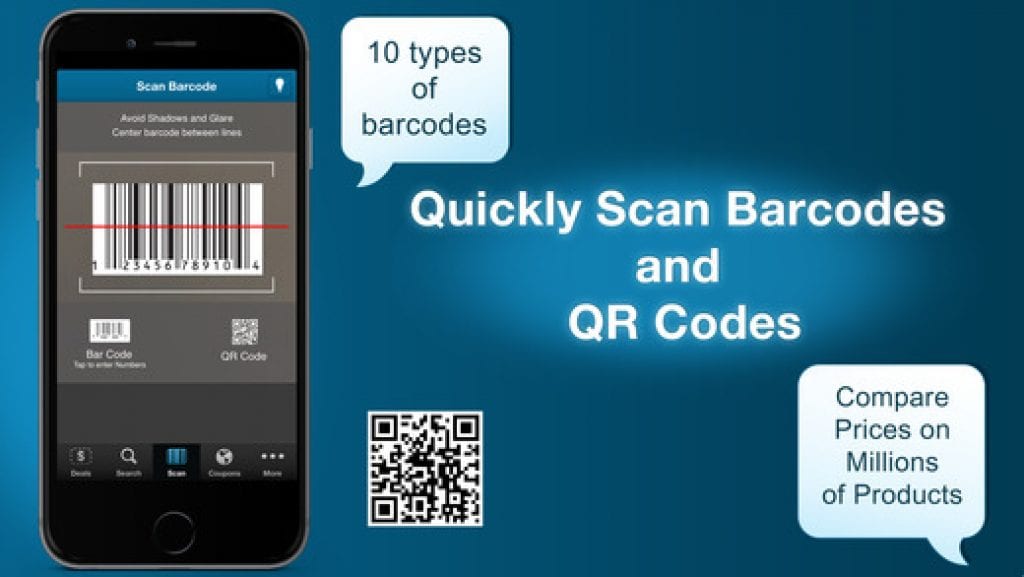 Get it on AppStore
7. Black Friday – BlackFriday.com
The 7th place in our collection is awarded to Black Friday – BlackFriday.com
What had you bought last year? Electronics? Some home appliances? A new computer to your child or a tablet for every day using? As for me, Last Black Friday I fall in love with an electric waffle iron and got it with a big discount definitely using this app.
As for its features: 
 Ads are updated every day, so check offers carefully and attentively, try not to lose the cheapest and cook deals.
Make notes in your wishlist. Write down everything you want to catch while The Black Friday.
Searching is very simple. Search for products by  categories, compare prices and buy best of them.
Everything is for you. Save as much money as possible.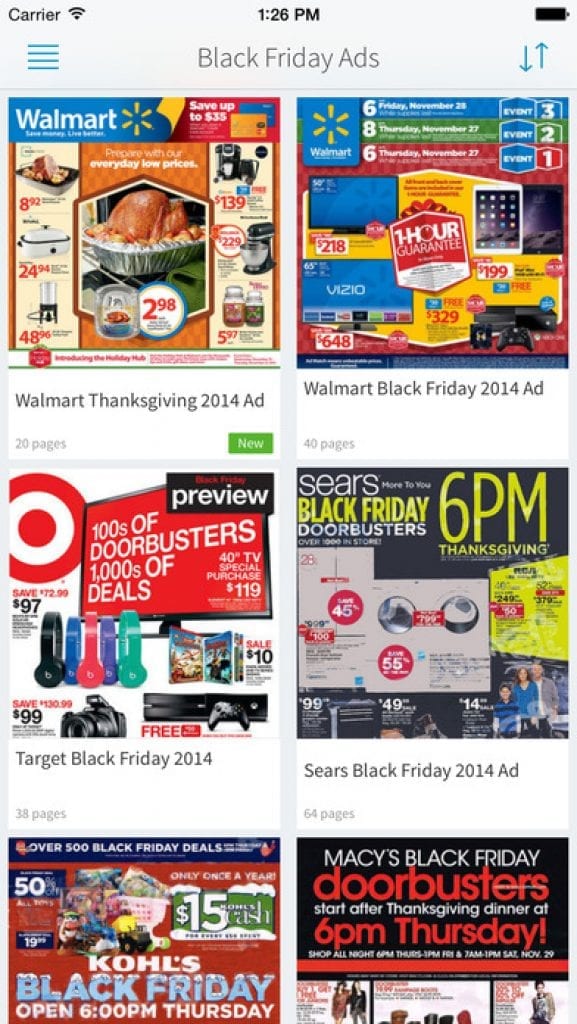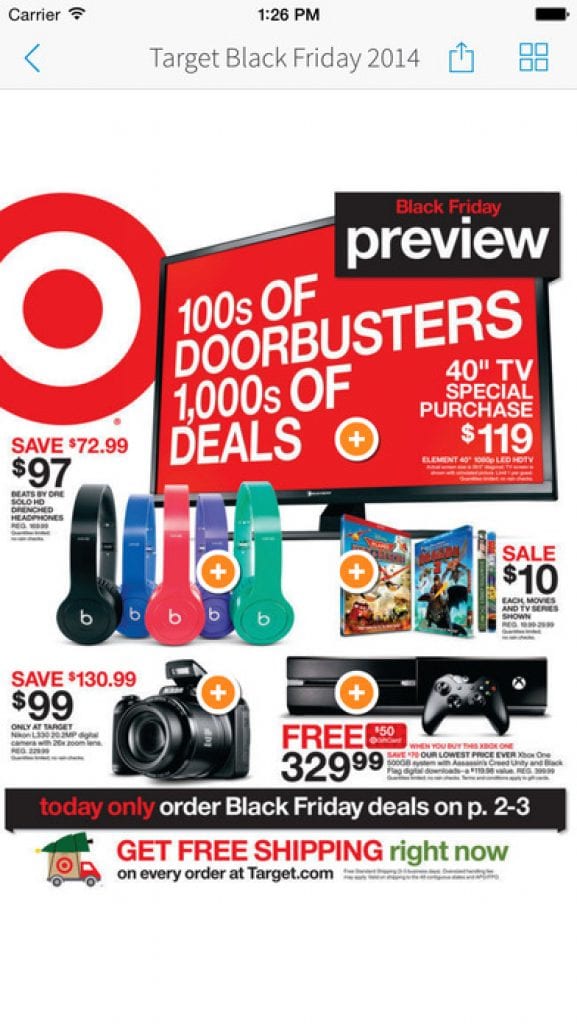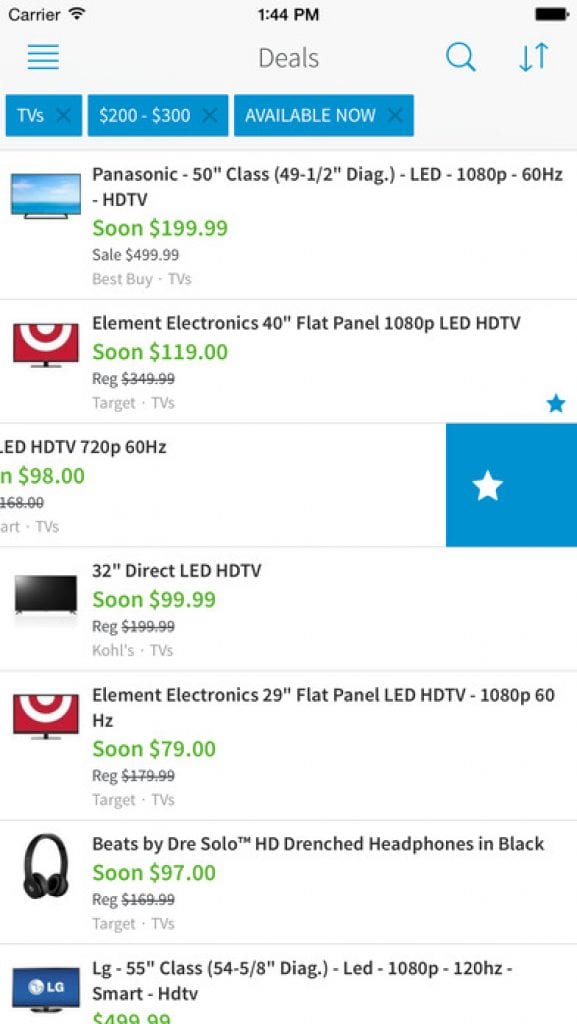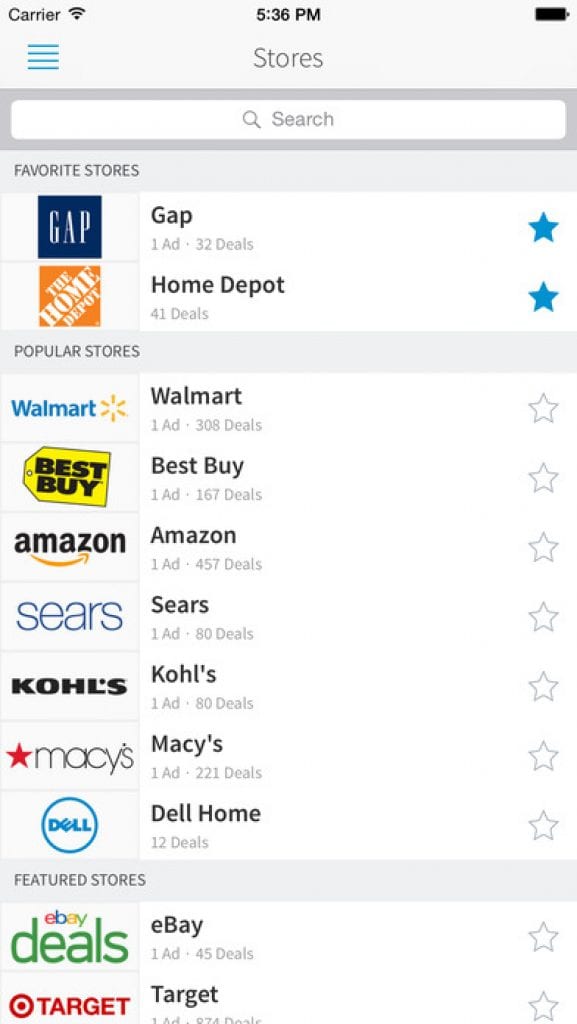 Get it on AppStore
Get it on Google Play
8. Black Friday 2016 Ads & Deals
To my mind, these apps are similar to each other, but some of them are different due to cooperation with big shops and online stores.
Last year I decided to try as much Black Friday apps as possible. Due to this one, I am a happy owner of a cute teapot, so make sure, this app is proven.
As for its features: 
– Flyers: You will have hundreds of popular Black Friday Ads in your pocket. Additionally, you will have access to Thanksgiving Flyers, Cyber Monday Flyers & Deals, Toy Catalogs, Green Monday Deals & Flyers and more
– All hot deals through the year now available for sale! Catch them all!
– Local Deals – You can now see what deals stores near you (within few miles) are offering. Now you will have deals on Restaurant, Things to do, outdoors, sports on your fingertip while you are there.
– Coupons is a very cool option. They allow you to buy some products at a price much cheaper than at its original
– Shopping List: You can save Black Friday Deals or online deals in your shopping list so you can refer back to them at any time.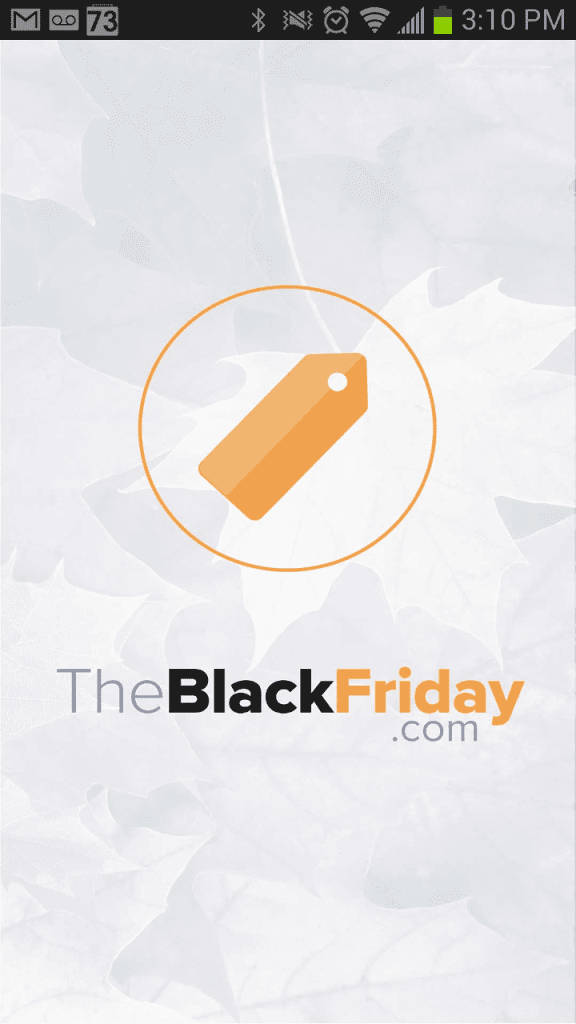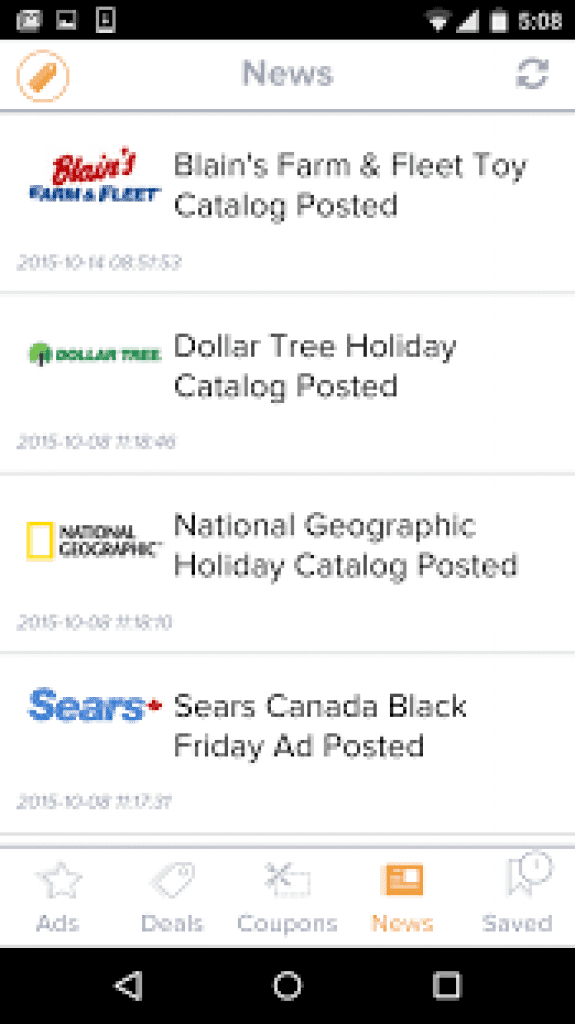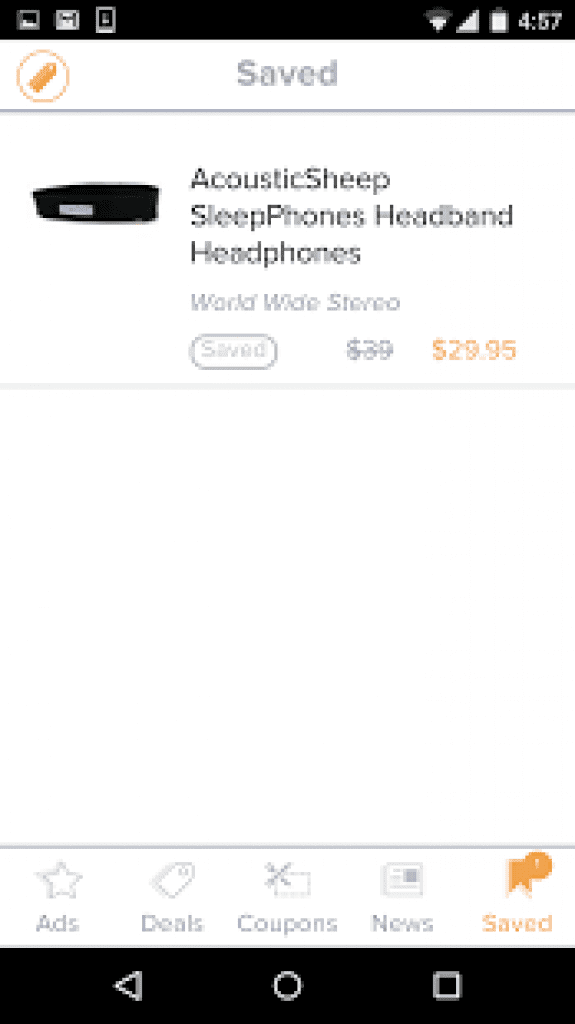 Get it on Google Play
9. TGI Black Friday – 2016
I love this app! Really, I enjoy everything it offers. #1 rated by AppAdvice, featured in NY Times, Washington Post, WSJ. Such information bureaus never lie to their  readers and viewers.
Via this amazing app I have ordered such things as an electronic photo frame for my mother, and it works properly, and shaver for my brother as a Christmas present.
As for its features: 
View Black Friday ads weeks before they are available in your local paper
Get alerts immediately when a new item, deal or discount is available. Just push notifications and the app will notice you.
Online shopping is much better than standing in a street all night long.
There are more than 10,000 perfect ideas for presents, useful things and that kind of things, compare prices, search attentively , the app won't let you down
Wishlist is a useful option for those who usually forget to buy something important or, in contrast, buy a lot.
All hot sales and findings you can share with your friends, I think, they will help you to make the right choice.
Cyber Monday sales and coupons
Get coupons & hot deals from DealCatcher.com all year long.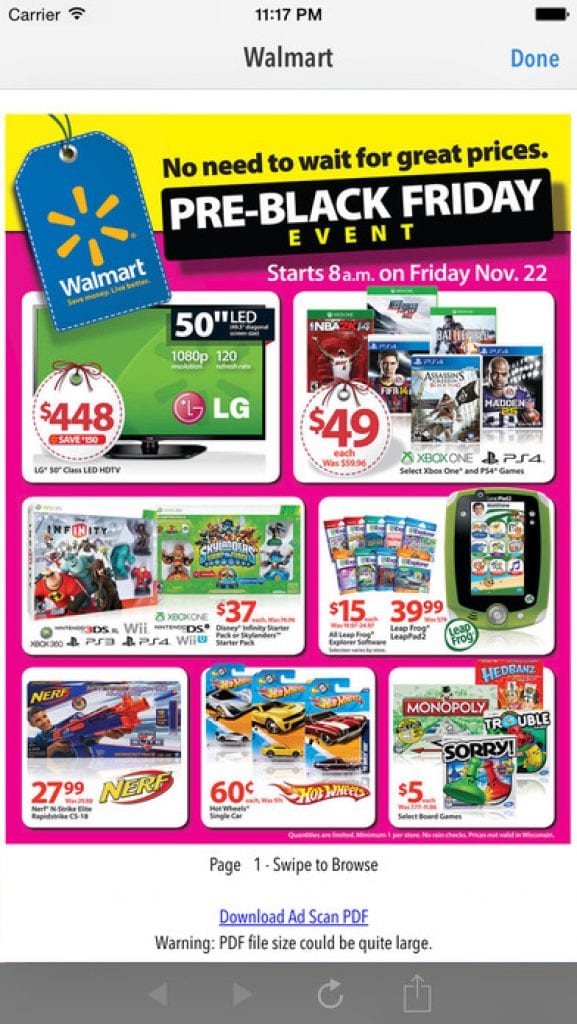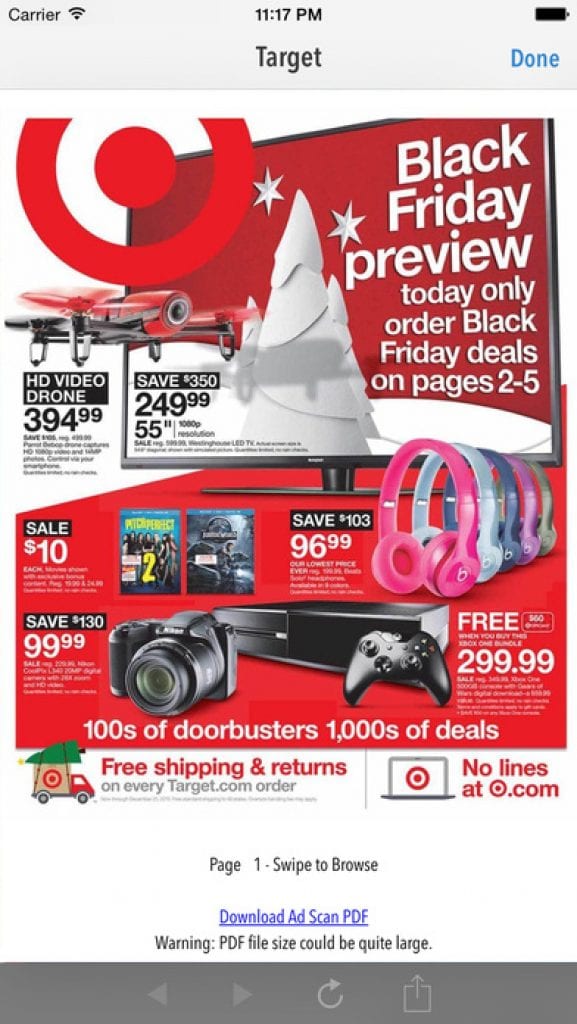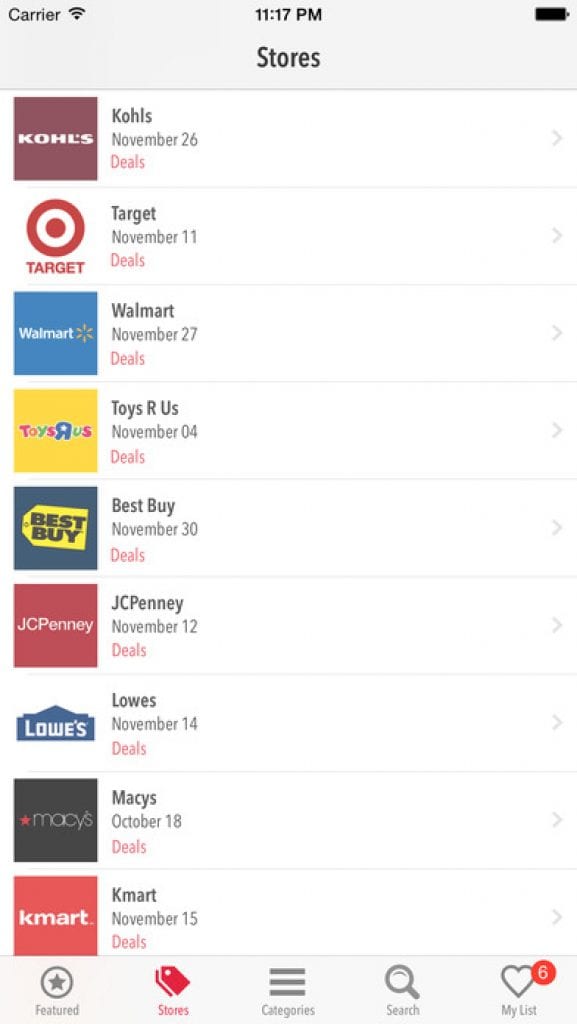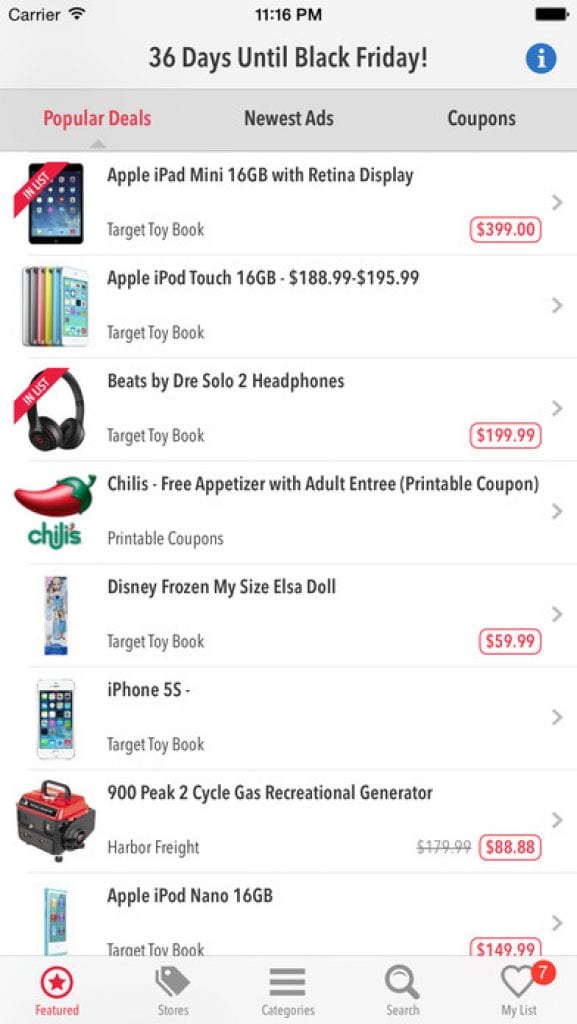 Get it on AppStore
Get it on Google Play
10. Coupons & Black Friday 2016
Coupons are something like a present card – it gives you some benefits like a big discount or some amount of money you can spend on things , products or deals in a special shop. So it is very convenient, especially if you don't have enough money to buy a present to your beloved.
Speaking about this application there you will find the best deals, unique coupons and weekly ads for many famous stores like Macy's, Kohl's, Walgreens, Payless Shoes, Cartwheel and more. Would you refuse from 25% of Cashback from a purchase? I think, no. And for Black Friday it prepares special present- Shopular covers sales for 1000+ malls across the US including most large outlet malls.
As for its features:

Coupons, sales and weekly ads and Black Friday 2016 Ads are hand-picked so they will always work. Show them directly from your phone, there is no necessity to print them.
It covers a lot of categories and stores , from fashion( H&M, Macy's, Payless Shoes), superstores to drugstores like Walgreens and for kids.
Moreover, app identifies your preferences and show all related offers
Covers 1000+ malls including Westfield mall deals, Premium Outlets and more. Mobile deals, coupons, and sales pop on your phone the moment you reach the mall
It doesn't waste a lot of energy and saves your battery life.
11. Amazon App: shop, scan, compare, and read reviews
 Every year Amazon is one of the main headliners of the Black Friday. And every time it surprises us with unique offers, great deals, adds, and items! Not everyone buys a desirable thing in time, sometimes it is too late to search because all attractive deals have been already sold.
I think you have already been introduced to Amazon and know about its features and how the app works. To be briefly, From deeply discounted electronics to grocery items, you'll find some TV, oven or fridge that sold for 60% off. With free Super Saver Shipping and Amazon Prime, you can be sure that you will have a great weekend shopping online with Amazon App.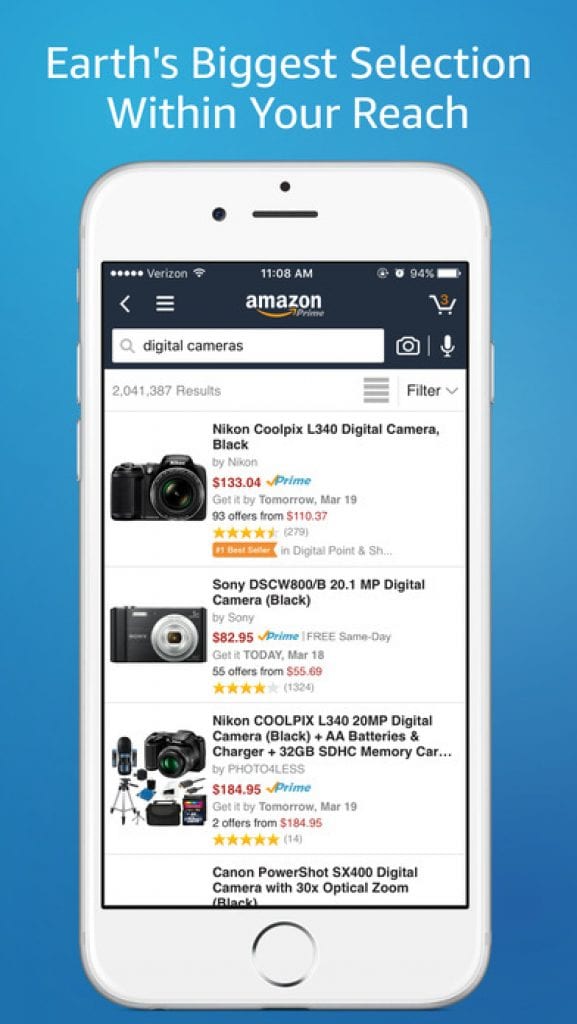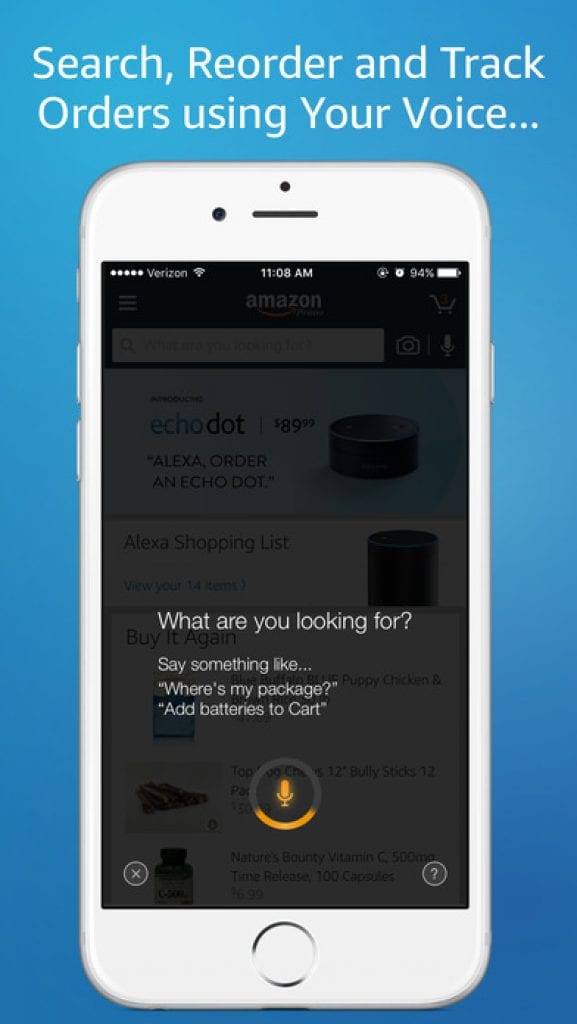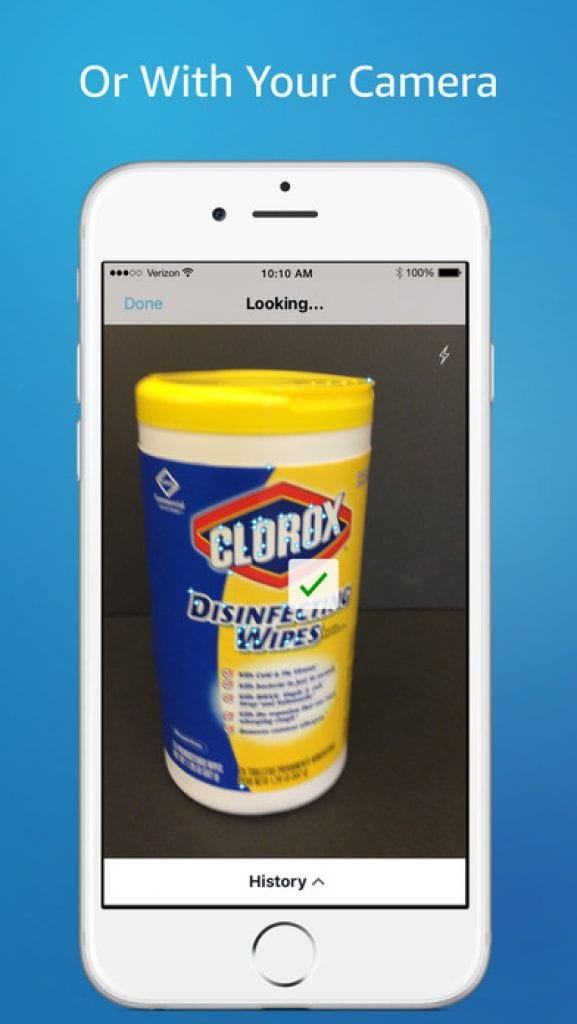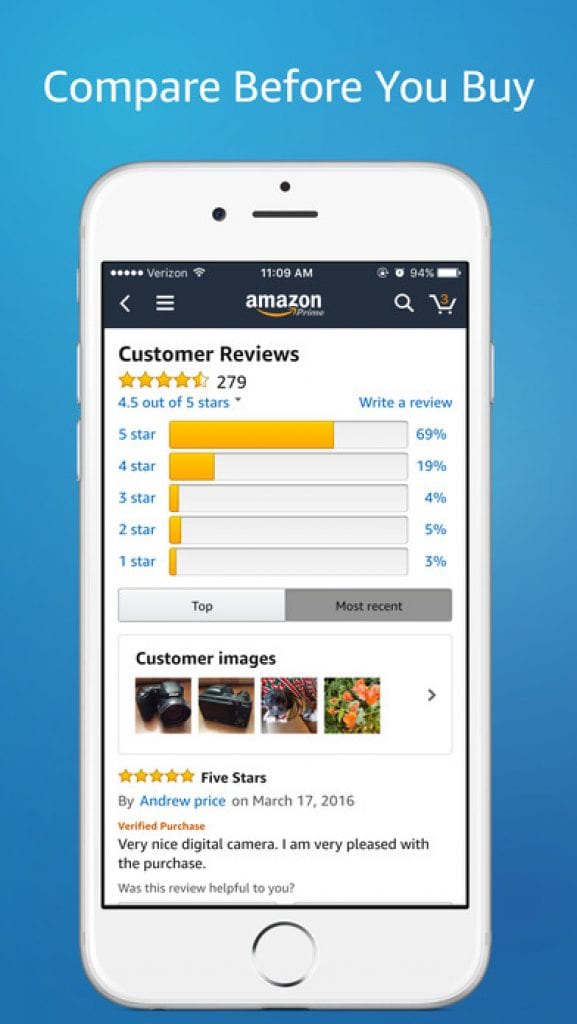 Get it on AppStore
Get it on Google Play
12. Flipp – Weekly Ads, Shopping List, and Coupons
Ask any shopper, has he ever used coupons, he will immediately say YES! It is essential for shopping. Flipp is the only app that matches local circular deals with coupons from the brands you love to bring you the most savings.
There are coupons ,weekly ads and deal to your favorite stores like Walmart, Target, Family Dollar, Walgreens, Kroger, and over 800 more retailers. No one app can offer as much list of retailers as Flipp.
As for its features:
You will be able to save from 20% to 60% on the items you need every week and on famous brands . For example, Flipp is supported by the next brands Tide, Gain, Dawn, Crest, Charmin, Bounty, Olay, Pampers, and hundreds more
Clip items to organize all hot deals to make your shopping day easier and pleasant.
Receive reminders about expiring deals, new offers, and updates from your favorite and nearby retailers to stay on top of your deals.
Make a shopping list that will help you to organize yourself and remind about necessary things.
In addition, the design is very attractive and satisfying.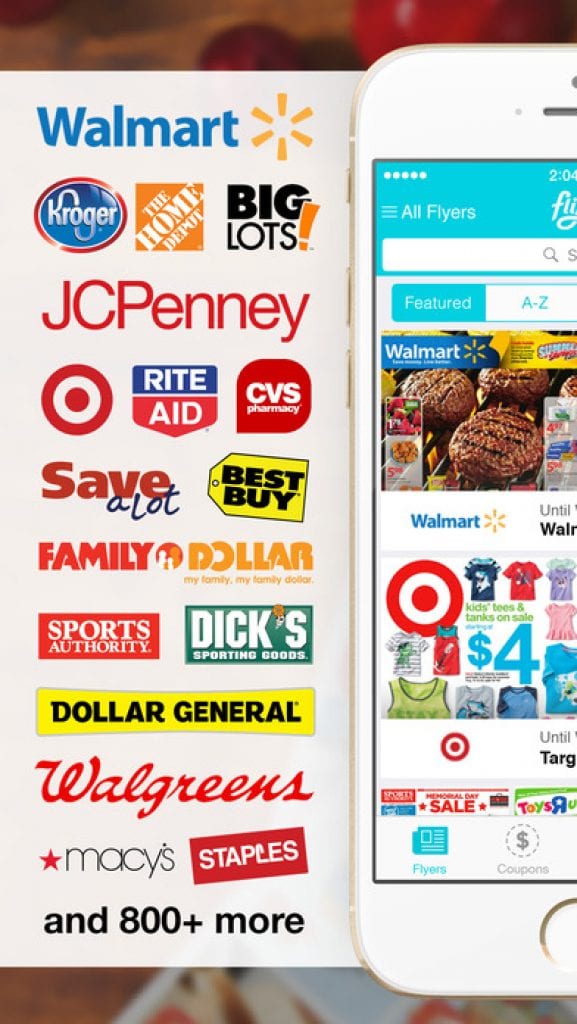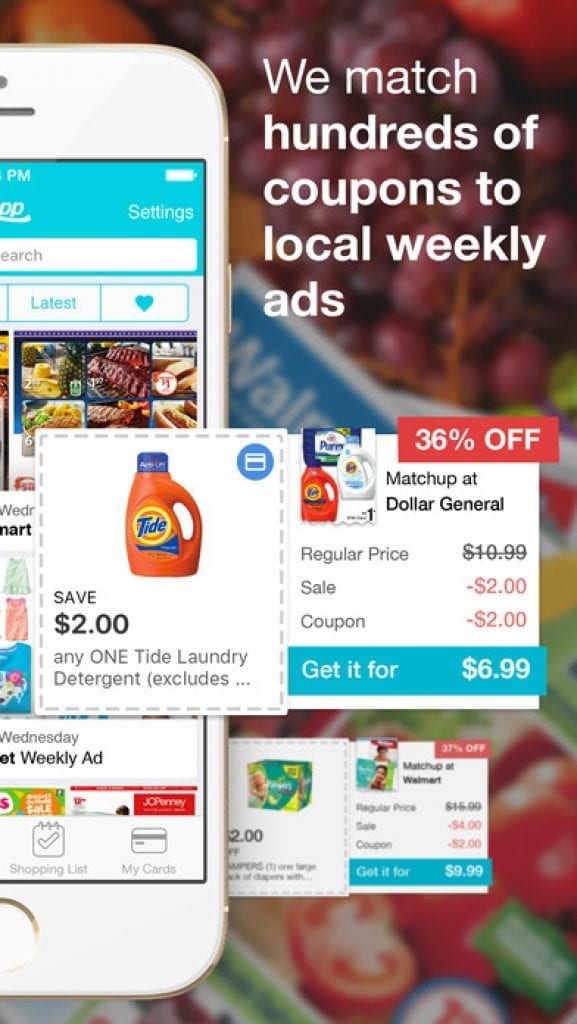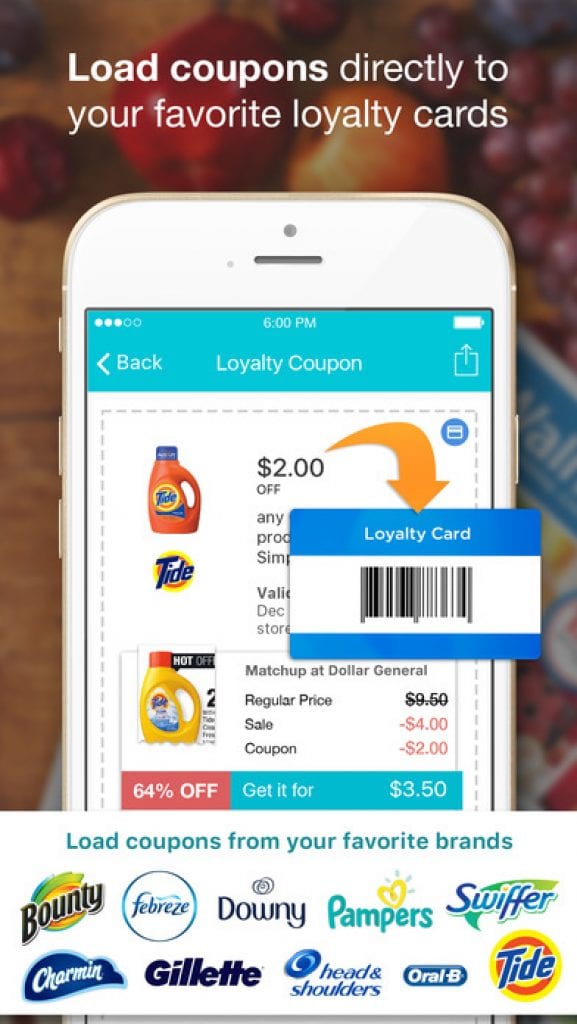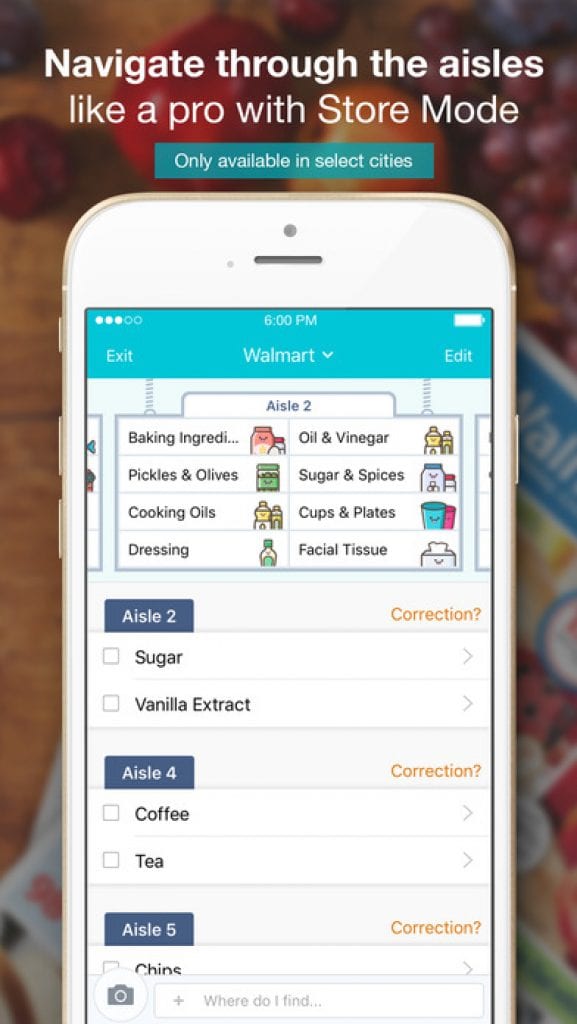 Get it on AppStore
Get it on Google Play 
13. Walmart
Walmart like Amazon is the second main headliner of the Black Friday. By the way, Walmart all year long provides you with shopping of  millions of items at unbeatable prices, but at Black Friday it broadens new horizons and gets millions of products go on sale.
You should every time observe updatings and new items because people are interested in hot sales and great deals, as well.
I suppose you also have been introduced to Walmart and know about its functions and features.
Pharmacy for ordering, transferring and tracking prescriptions and refills.
Baby and wedding registries. Easily find and buy the right gift — no more duplicates! Try scanning in the store to create a registry.
 Wish lists for any occasion. Create and manage a list for yourself or for someone else, and even share your lists on social media.
Faster pickup at the store by checking in first with your device.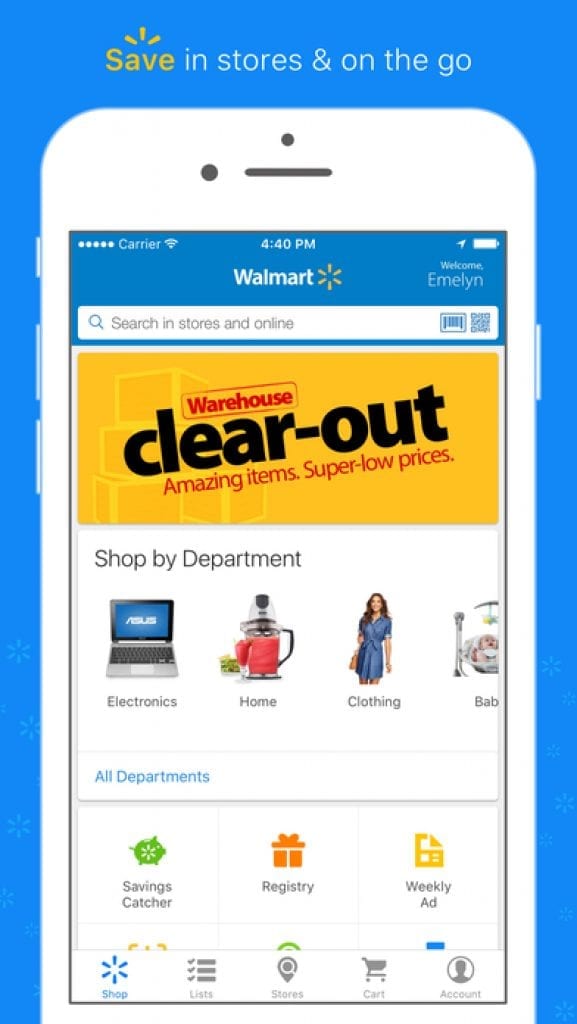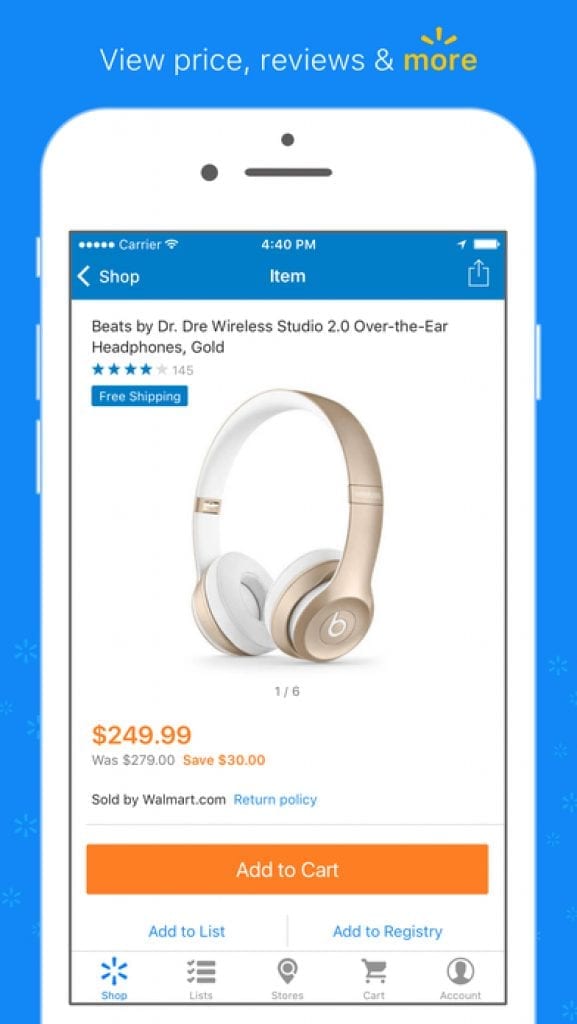 Get it on AppStore
Get it on Google Play
14. Shopkick – Shopping Rewards & Discounts
Why is this app different from other? Because you get rewarded with FREE gift cards for the shopping you already do, that million of other users do every day and save hundreds of dollar. In total people, using Shopkick earned over $60 million in free gift cards from popular stores like Target, Starbucks, Sephora and much more.
To get more kicks, you need to make purchases in stores, scan featured items in-store and pay with your linked credit card to really rack up the rewards.
It will make offers and suggestions based on your interests, and let you know what deals are going on at the store you're visiting. You'll also get important contact and store details as you walk in.
All kicks are available during Black Friday, so summarize all discounts and buy things of your dreams.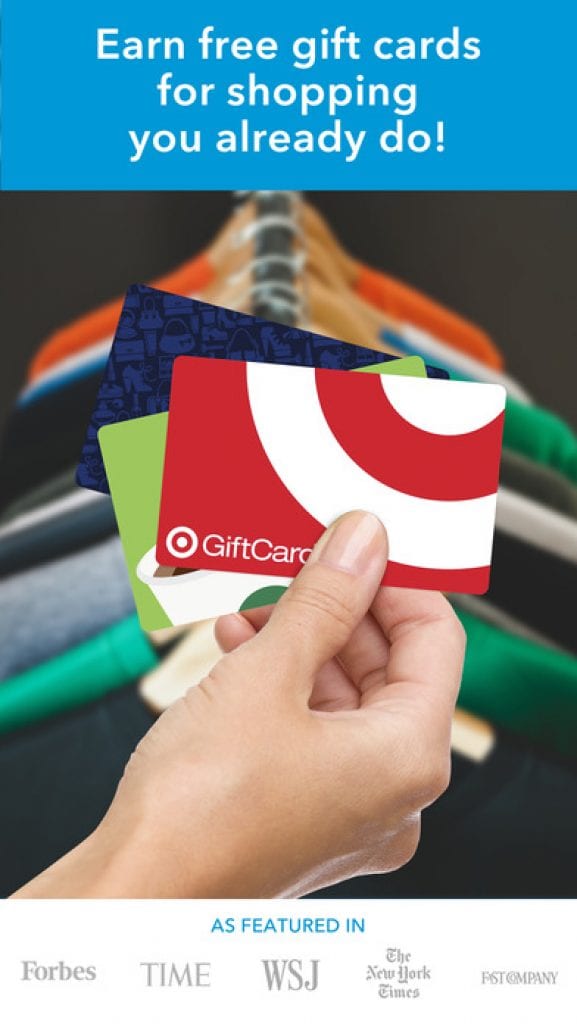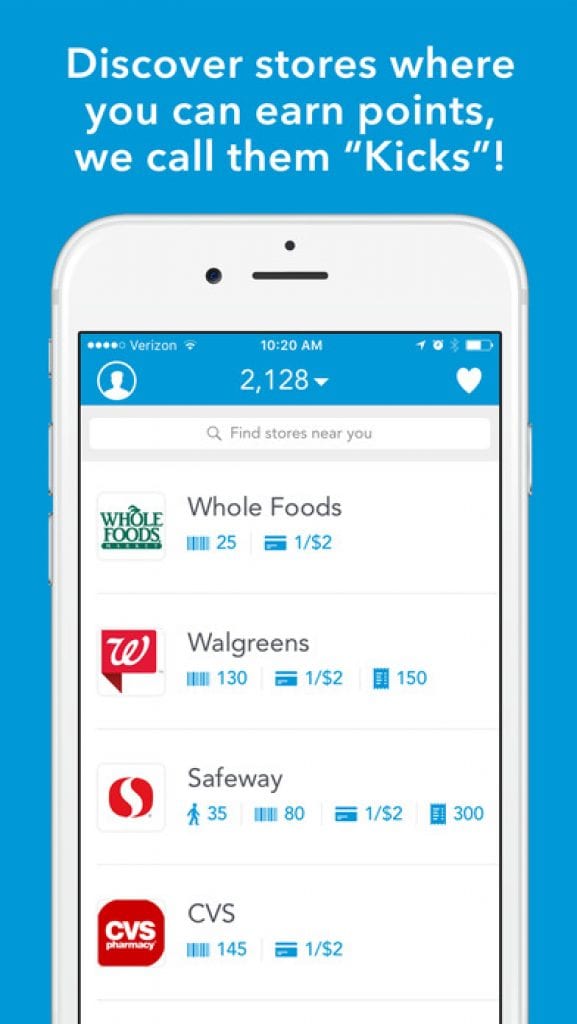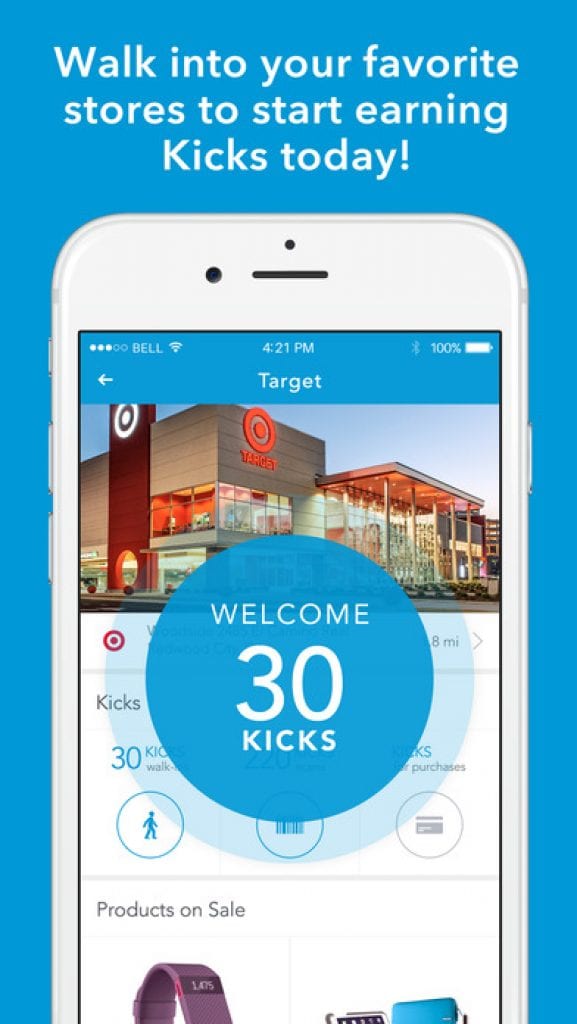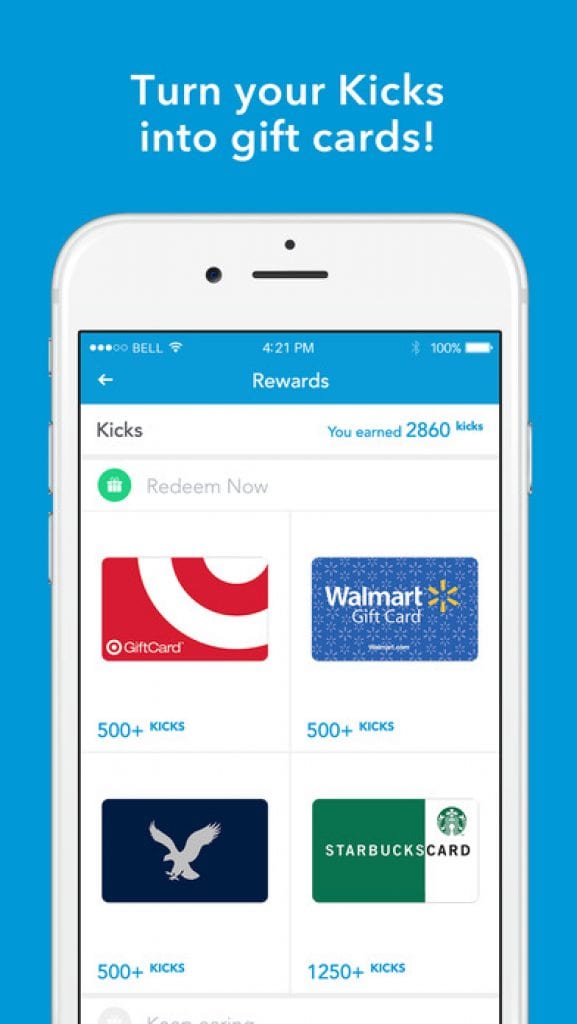 Get it on AppStore
Get it on Google Play
15. Black Friday 2016 guide
If you are in doubt, whether to download Black Friday 2016 guide or not, download it immediately!
Guiding is something like instruction "How to use". Using this one, you will never lose among big sales, great deals, goodies, items and best offers.
The application contains
-Guide menu
-Some caution to take
-Payment
-In-Store comparison with Online website with a variety of hot deals.
16. Point Inside Maps for Airports & Malls
The first step is you decide what you need to buy while Black Friday sale, the next step is to decide how will you buy some products , whether using online apps, dedicated to the Black Friday or going to malls and searching items and best deals there. If you chose the second way, this application will be a good companion for you. It is a mall navigator for shopaholics.
As for its features: 
 Listings of thousands of retailers and airports with the ability to easily search for a venue, store, or deal.
 Interactive maps that tilt and zoom and also show store and location information.
 Create an own itinerary of your shopping trip and find the most efficient route for your list.
If you fell hungry, it will provide you an information about all food courts and restaurants.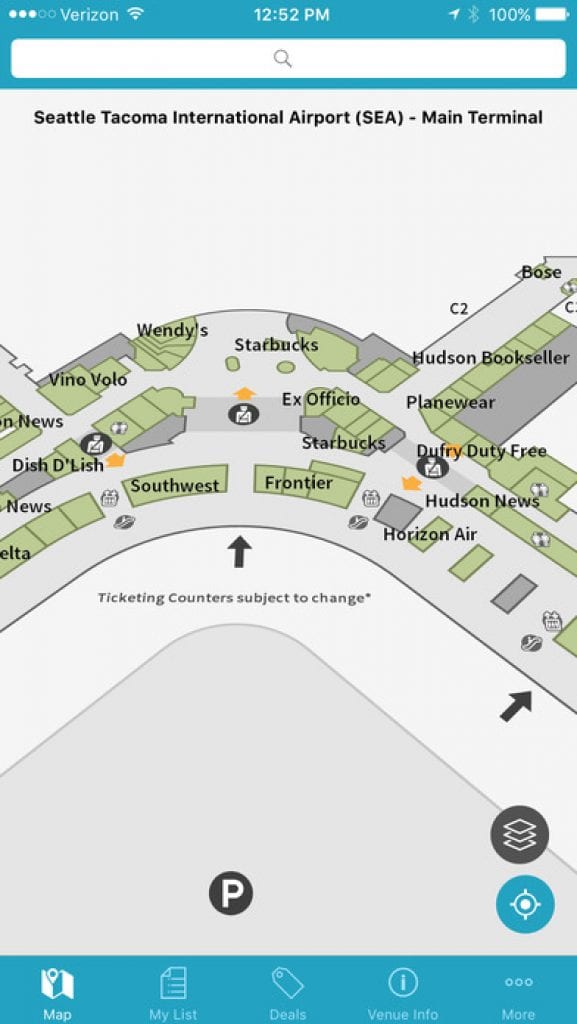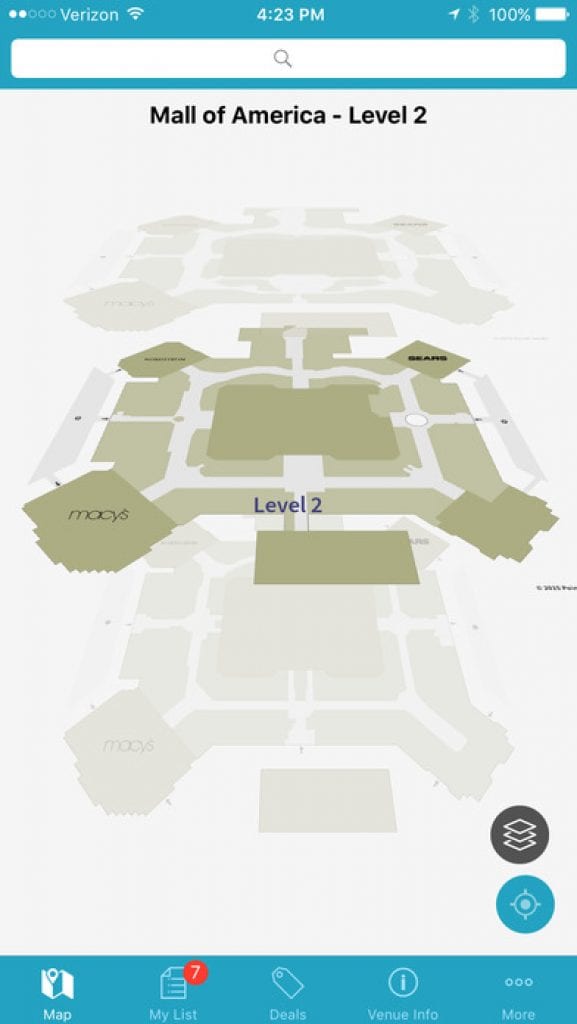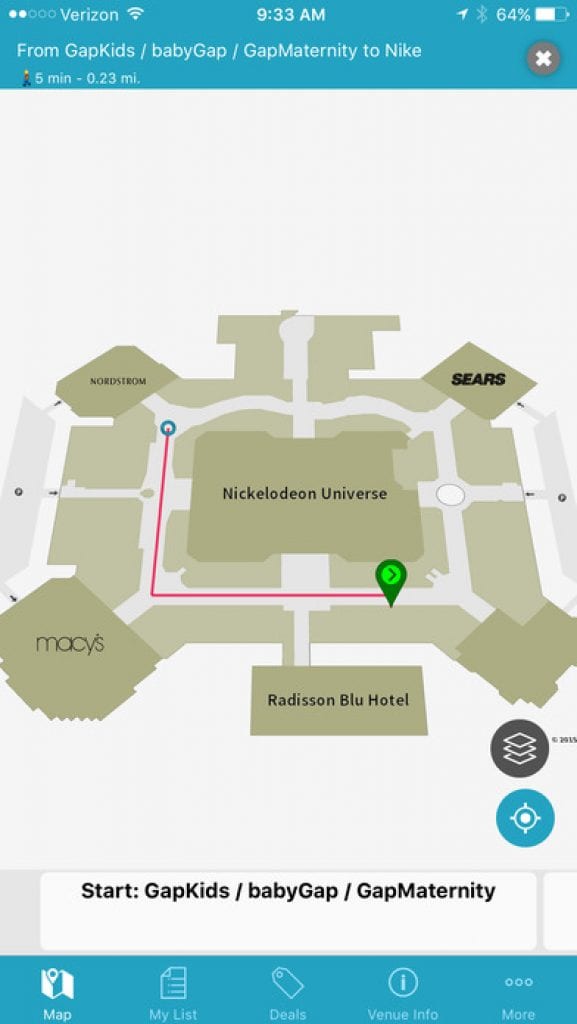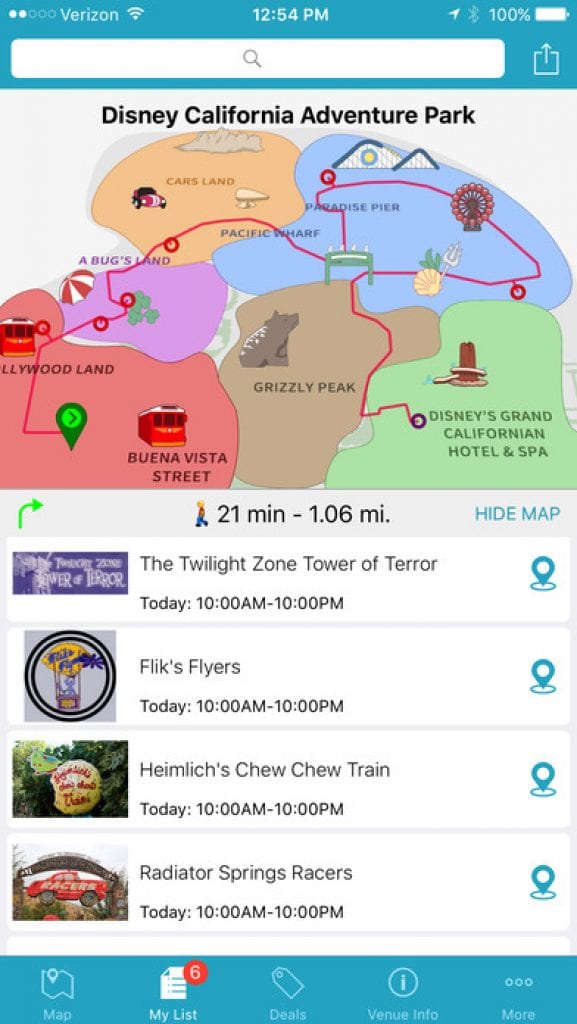 Get it on AppStore
Get it on Google Play 
17. Black Friday 2016
What are benefits of online stores? Firstly, you can make purchases without leaving your room: just sit in an armchair, relax and surf super deals. Secondly, it doesn't require searching through thousands of products, you need to swipe a list by a finger and choose the best one. Last but not least, it saves a lot of time and nerves. Do you agree? I think, yes.
Black Friday 2016 provides you best ads, good items, nice goodies, big discounts and sales all over the world for thousands of popular online stores. The Black Friday 2016 team monitors all stores every day and show you all best deals.
The Black Friday week is another cool feature.  How to grab all those deals? Don't care about this. You can push notifications and every time a new valuable offer comes you will be notified.
And don't forget about super coupons which give you a lot of benefits.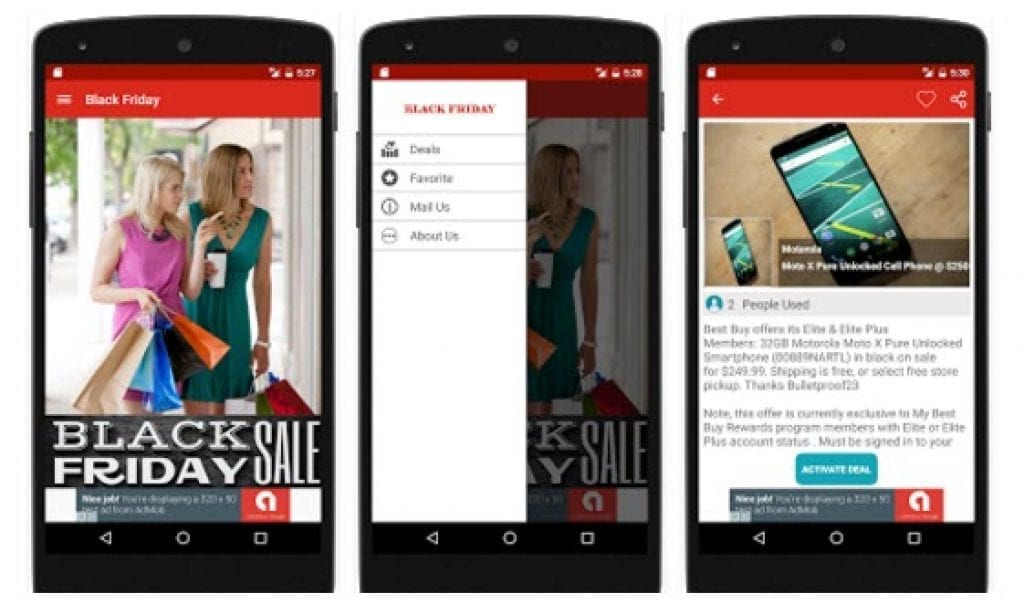 Get it on Google Play 
18. Target – Plan, Shop & Save
Another useful and convenient application supported by iOS and Android. The Target app is packed with smart, easy tools to help you plan, find and save while you shop. Make it easy and pleasant! Online stores created by enthusiastic people are different due to their wide variety of clothes, electronics, and some home decorations. Moreover, when you see prices, ranges and photos from real users, it's easier for you to make the right choice. Swipe through the Weekly Ad, browse Cartwheel offers and find deals.
Moreover, Target will help you to prepare for the Black Friday 2016 if you still didn't do it. Create a wishlist and quickly add items with smart suggestions or our convenient barcode scanner.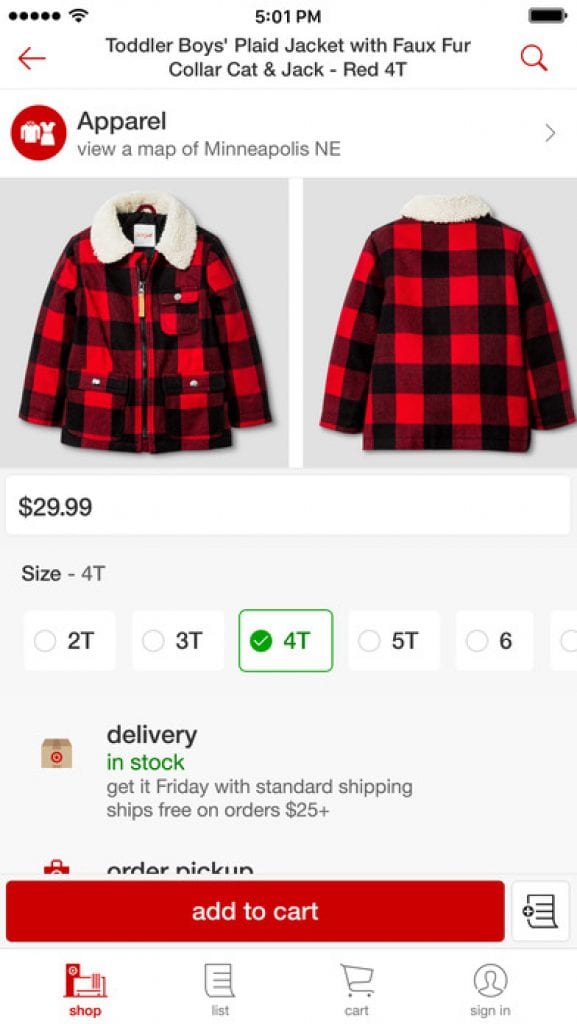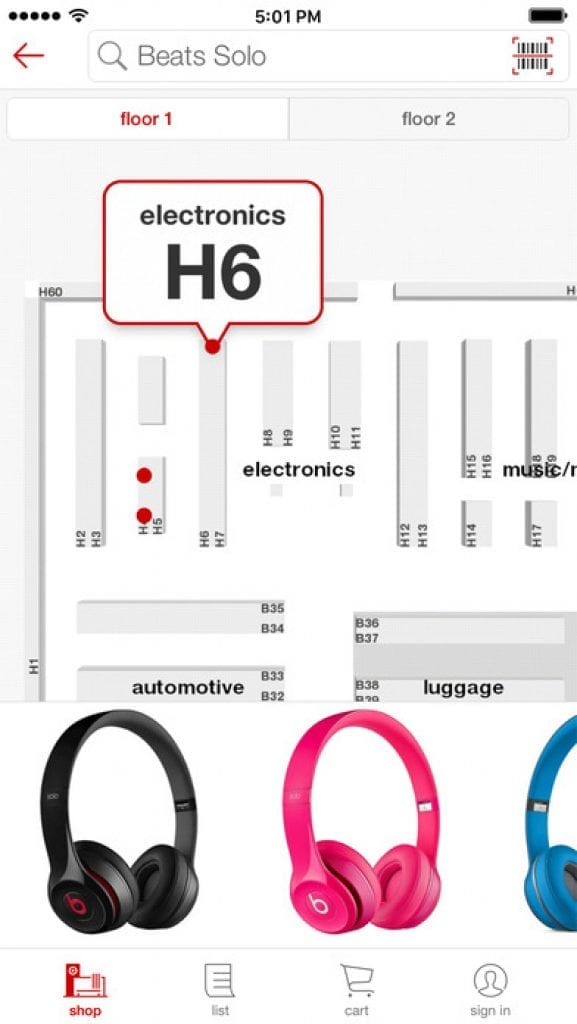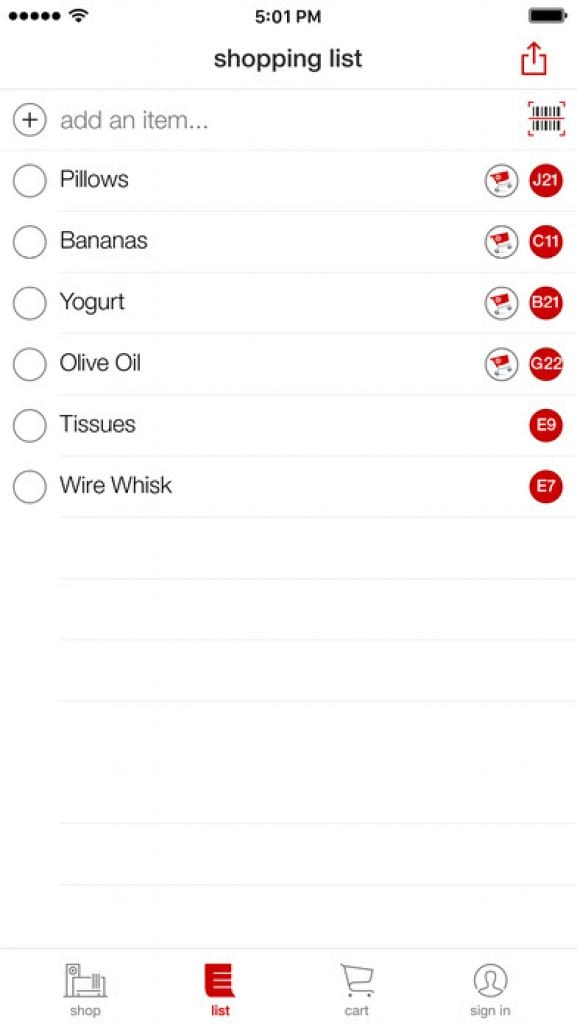 Get it on AppStore
Get it on Google Play 
19. Krazy Coupon Lady
If you are  not still using coupons in your work and everyday life, check this app immediately!
Such stores as Dollar General, Target, CVS, Walgreens, Walmart, Rite Aid, Costco, Dollar Tree, Whole Foods, Publix and much more present you thousands of coupons that you can use right now.
The app has a policy: to add 60 new offers every day. So check it carefully and very attentively.
Create a shopping list, store your coupons and sync across multiple devices to cut your grocery bill in half! That's KRAZY smart savings.
But what if you have never used coupons ? Don't be afraid,  In-app tutorials and videos show you the ropes and turn you into a money-saving machine.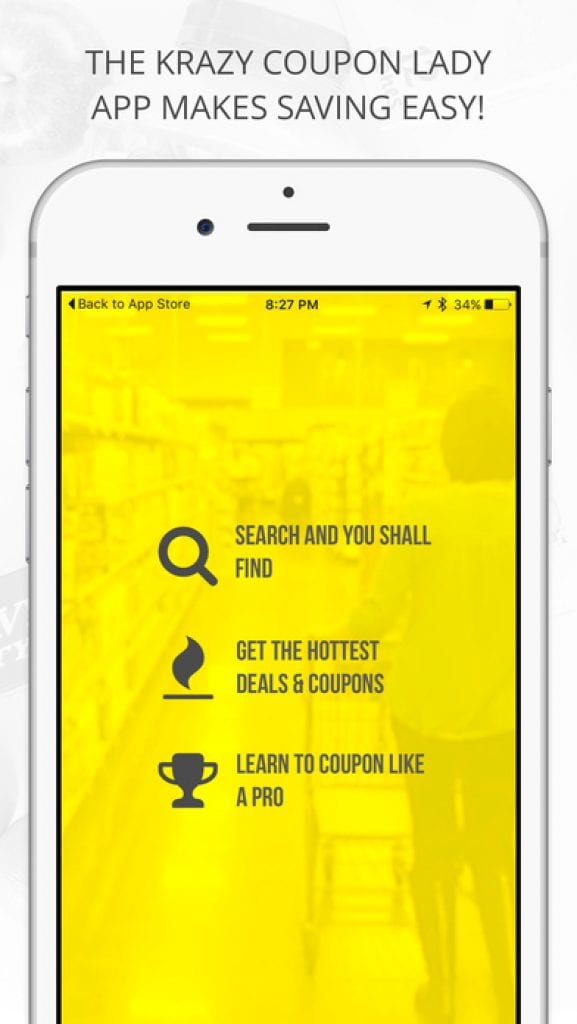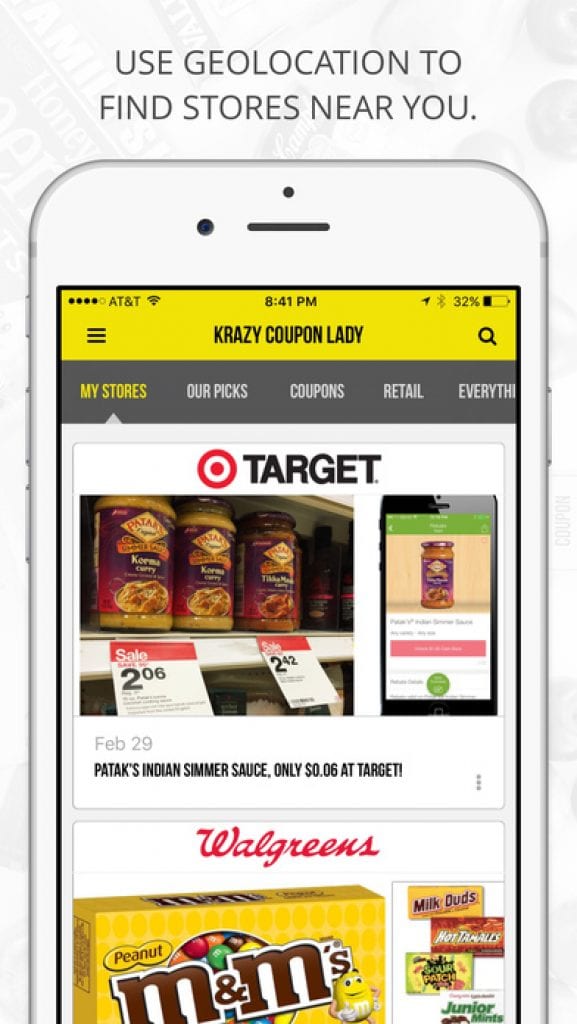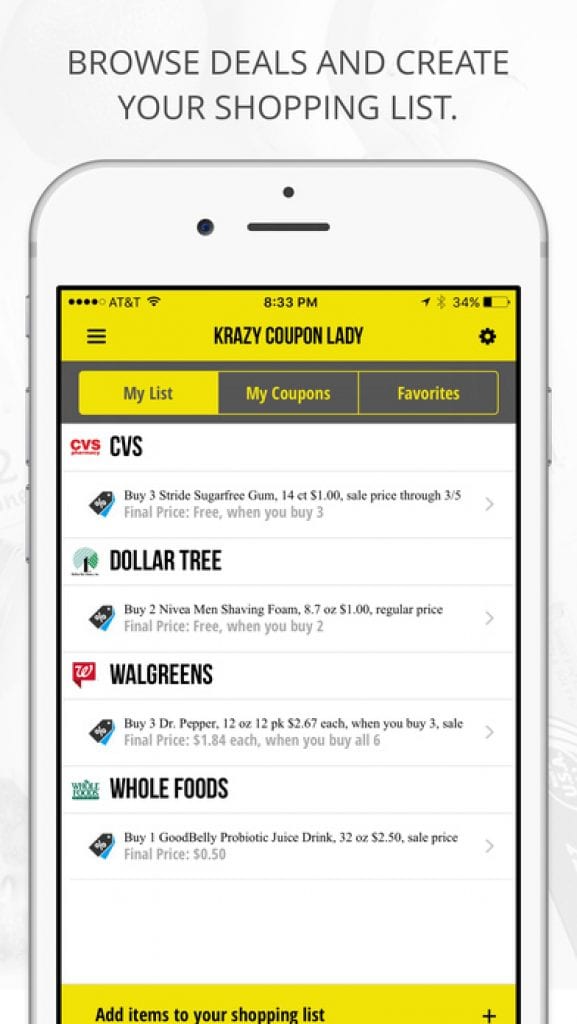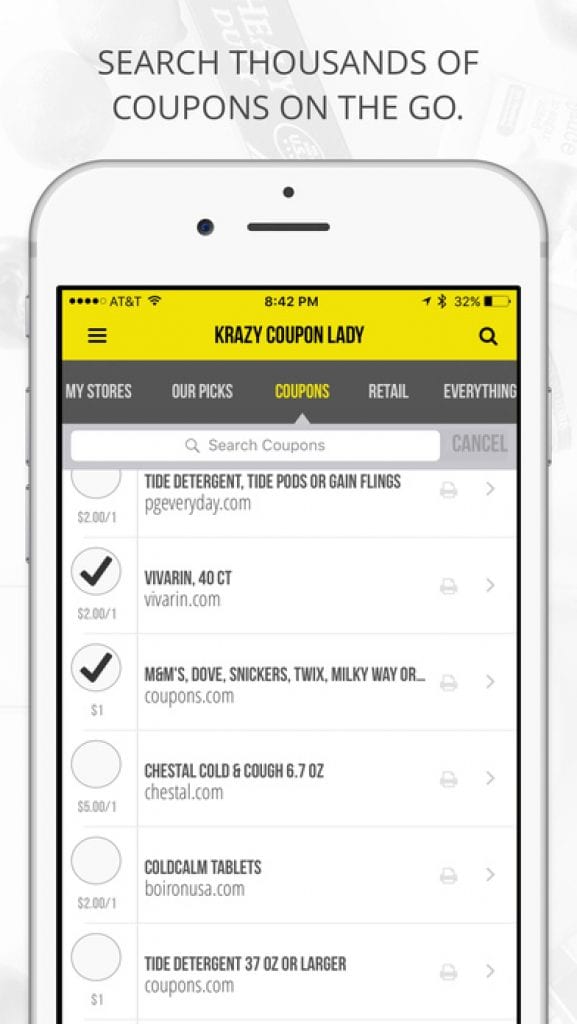 Get it on AppStore
Get it on Google Play
20. eBay: Buy, Sell, Save! Electronics, Fashion & More
The main headliner of the Black Friday 2016 is almost here and ready to offer you the best deals you have ever seen , great discounts , super items , millions of unique products at special prices.
Your goal is to save as much money at BF as possible, so eBay is the best companion for that: Find great deals on gifts for everyone – yourself included. Check back throughout the holiday for even more deals and discounts. Bid on auctions for sale-level prices any time of the year.  Browse eBay Deals to find featured discounts on top brands, all with free shipping.
Moreover, stay up-to-date with eBay and get alerts when you desirable item will go on sale. Using BarCode scanner searching will make shopping much easier. Scan items to search eBay for deals and Auto-create a listing with a simple scan to speed up the selling process.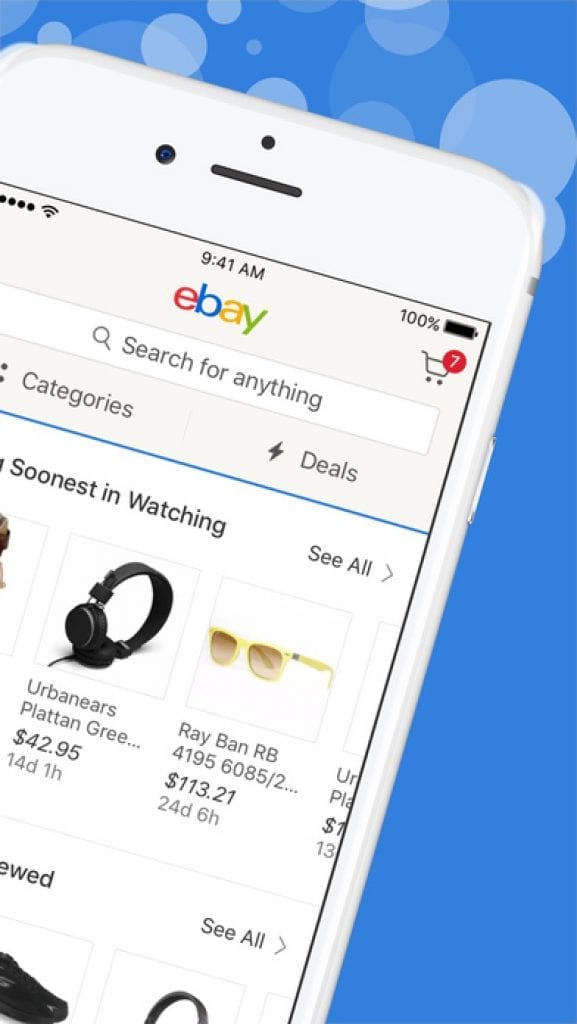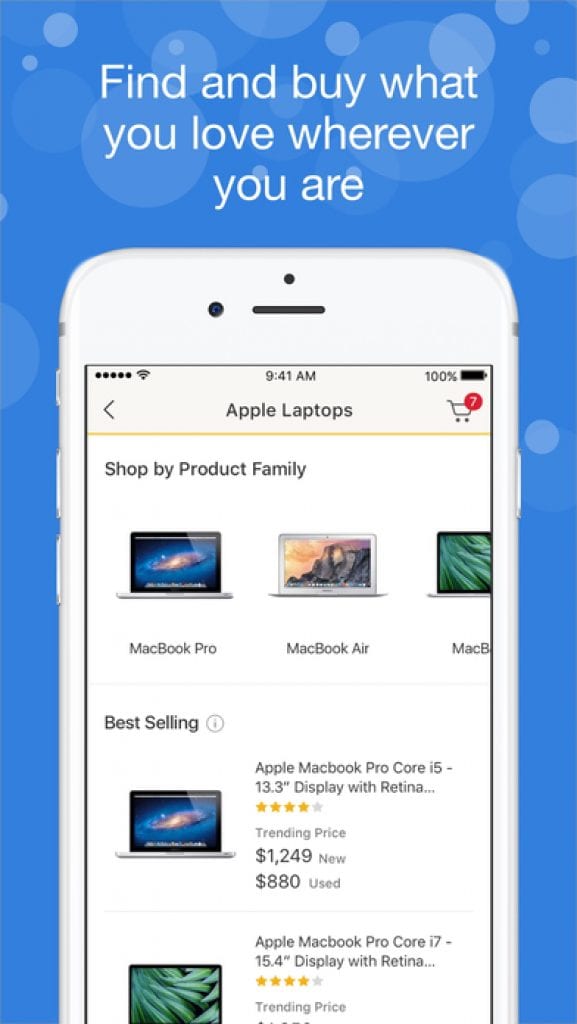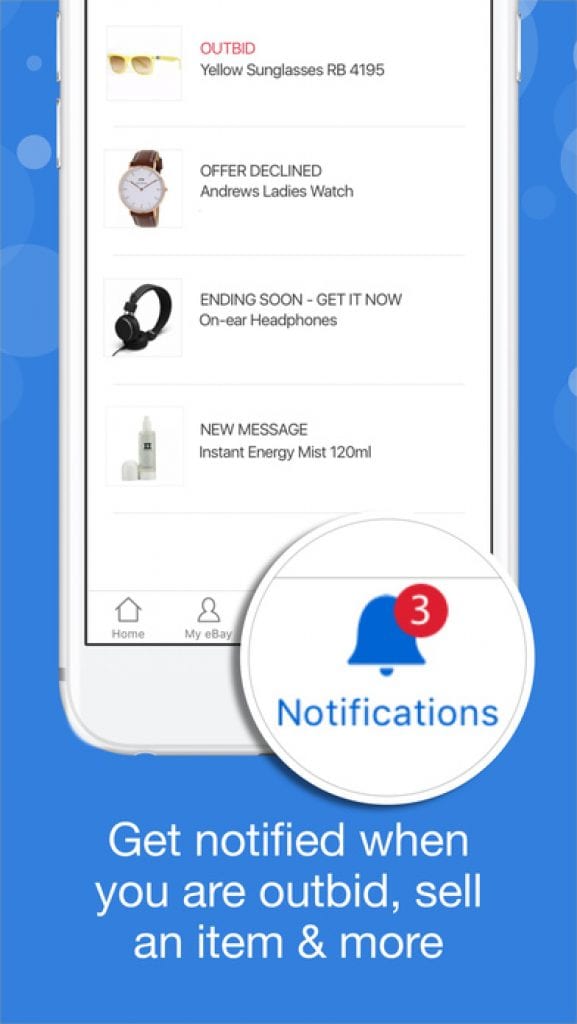 Get it on AppStore
Get it on Google Play 
---
That's all! By the way, if you are still here and ready to go shopping, check our posts related to this theme. Black Friday/ Cyber Sunday – Retail War will tell you about the latest news of the Black Friday 2016. Keep in touch and don't lose your chance to buy something valuable. If you are a shopaholic and follow every fashion trends, check 15 best apps to buy clothes on IOS & Android . 

---
We hope you will have a great Black Friday! Share experience and photos of your purchases with us in comments!