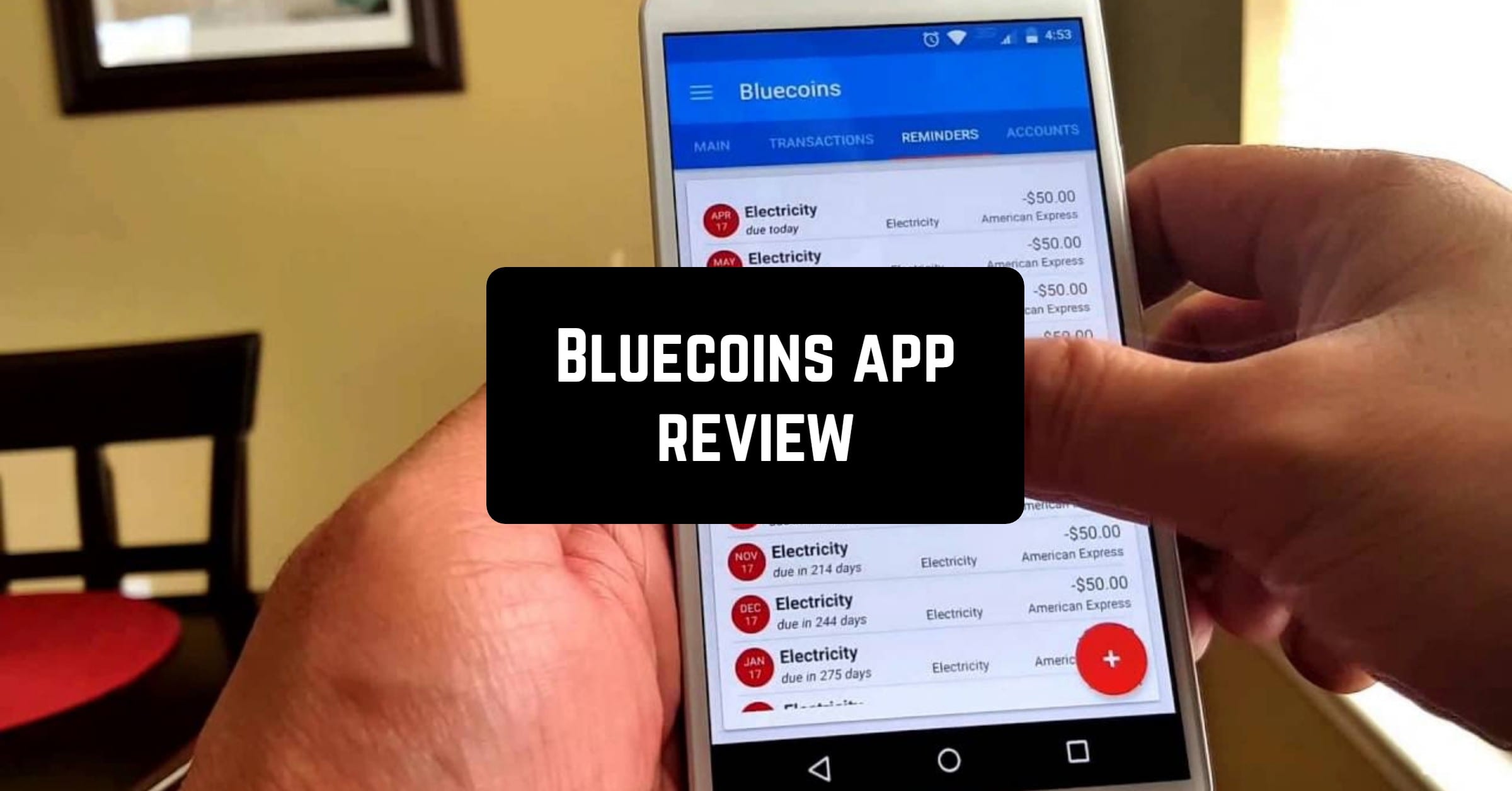 Agree that constant control over money is an overwhelming, but inevitable part of our daily life. But how tedious it is to keep track of all your expenses and income manually! Bluecoins Finance: Budget, Money & Expense Manager is definitely worth your attention because it was designed to make your life easier!
With its help, you can create lists of income and expenses, keep charts and display all the necessary information in any format convenient for you.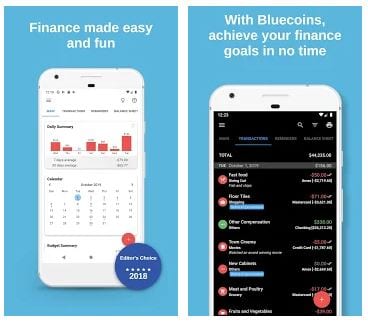 First, the application interface is extremely simple. When you click the app icon, the app offers you a choice between a demo (training version) or immediately select your currency and start counting. The app recommends you start with a demo.
The dashboard immediately shows a graph of your spendings by category, daily transactions, spending calendar, and other features. Please note that the app has a nice bonus of monitoring the balance of several bank cards or accounts at once.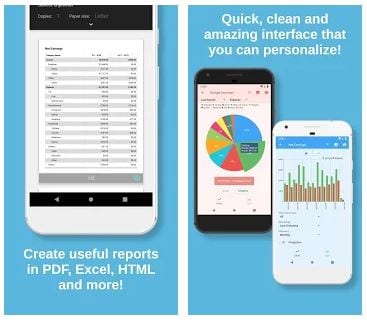 Besides, the app has a neat strict design and an intuitive organization. Bluecoins is functional and minimalistic, nothing more. Clicking on the upper-left icon opens the main menu, where you can find technical support, account settings, and more detailed reports on spending.
Also, the app has one more convenient feature. If you click on the orange clock icon in the lower right corner, an additional window will open.
There you can set up regularly recurring operations: income, expense, or transfer, as well as their frequency, amount, and commentary on them. The app will register them automatically, for example, your daily travel expenses or your monthly rent for an apartment.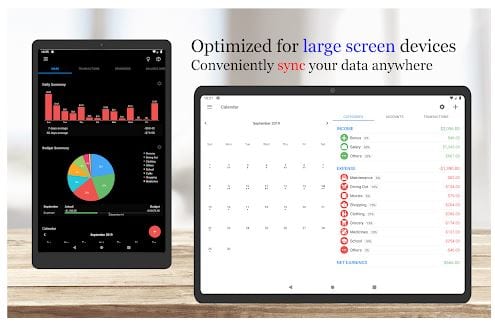 Bluecoins is the only program we have tested to manually select several positions and see the total amount for them. This is a feature found in computer programs but rarely found in applications for smartphones.
To sum up, we can say that Bluecoins is an indispensable assistant for those who need to see their own money transactions visually. If you monitor your spendings result, you have much more motivation to save money, not to spend on unnecessary. We definitely recommend this app!