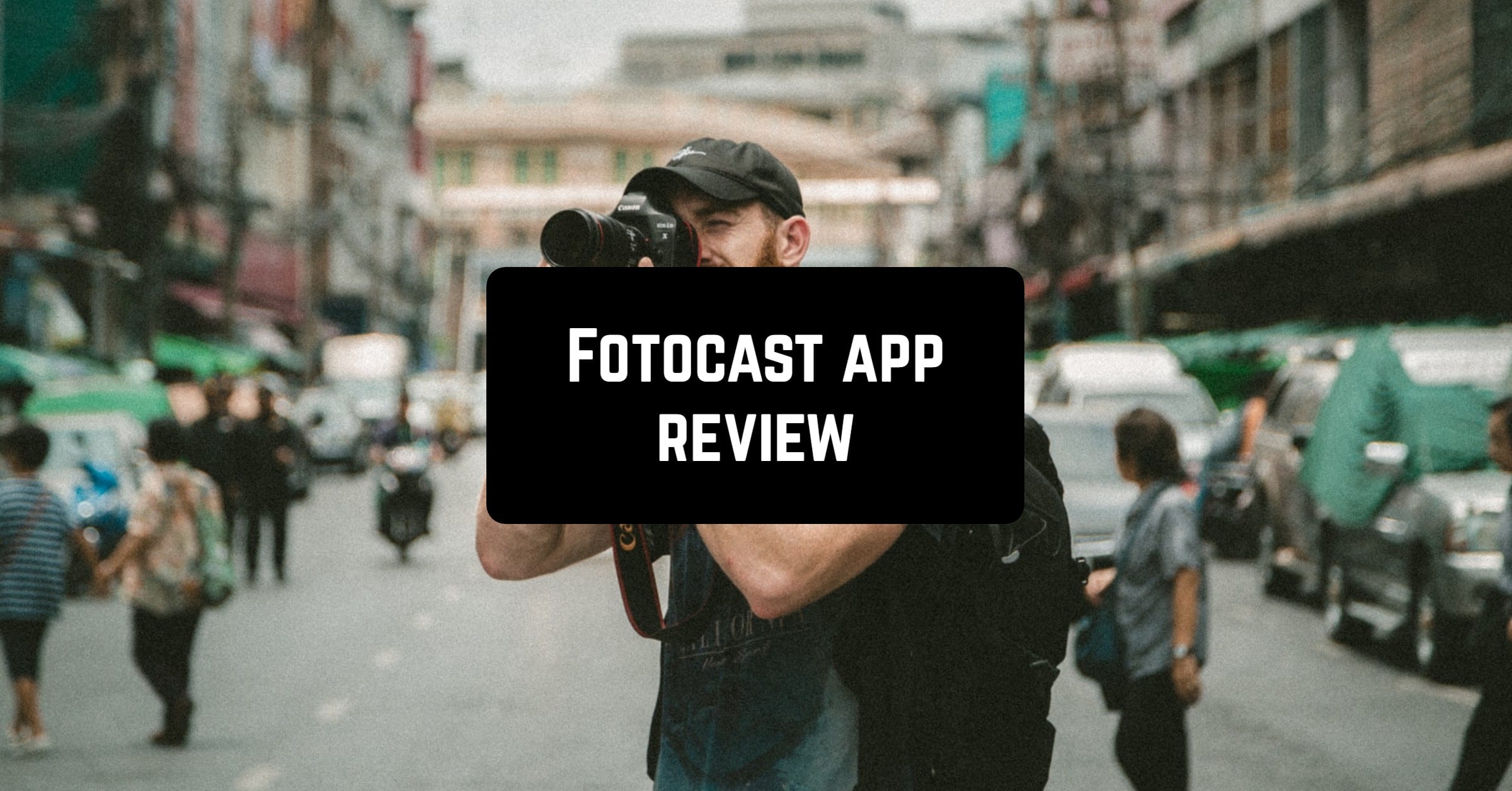 If you are a professional photographer, then this application is CREATED SPECIALLY FOR YOU! Fotocast – Weather Forecast for Photographers is a revolutionary app that will show you weather changes in real-time in your specific location, warn you about them and give useful and necessary photography recommendations based on its predictions!
The Fotocast app is free to use with the option to purchase the Premium version. Fotocast does not require any registration or authorization. But make sure your GPS is enabled, and access to it is allowed!
When you open the app for the first time, Fotocast lets you choose what type of photographer you are: Wedding / Portrait, Landscape / Travel, Underwater, etc. (you can change it later in the main menu).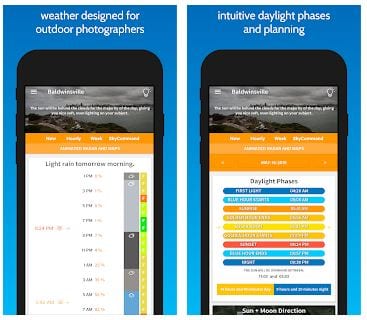 This step is essential because Fotocast will make its recommendations based on your type of photographer and the weather conditions in your specific location. You can see them right at the top of the screen when you enter the app.
In the center of the screen, you can see Fotocsore and the full weather parameters Now, Hourly, or Week, e.g. temperature, humidity, and visibility.
You can also tap the Sky Command and see the daylight phases with its time in your region: first light, blue hour, golden hour, sunrise, etc., which is beneficial for planning photoshoots!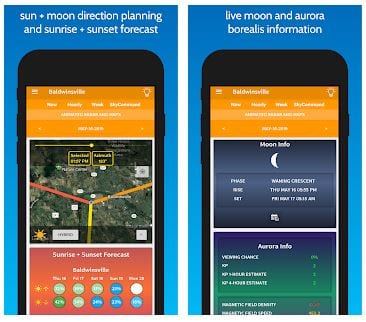 There is also a light bulb icon at the top right of the screen. There you will find photographs for inspiration on your topic, for example, Underwater. The main menu icon is on the left side. There you can find many exciting and varied functions, for example, see the Light pollution map or Almanac (the average possible weather condition for the day you want, based on historical data about this place over the past 50 years).
In addition, with Fotocast, you can set up the alerts you need about specific weather conditions in a particular place, for example, that it is going to rain at the scheduled time of your photo session.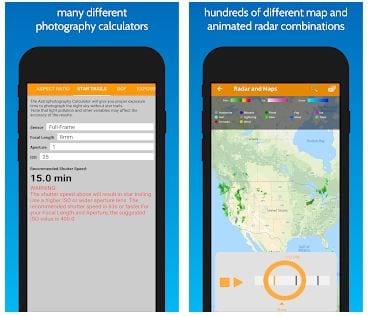 To sum up, Fotocast interface is so functional, intuitive, and straightforward that it is nice just to explore this app, even if you are not a photographer!
Fotocast is a unique application due to its wide variety of functions, the ability to customize the interface to suit your preferences, various notifications, and the most incredible data to make your photos unique!