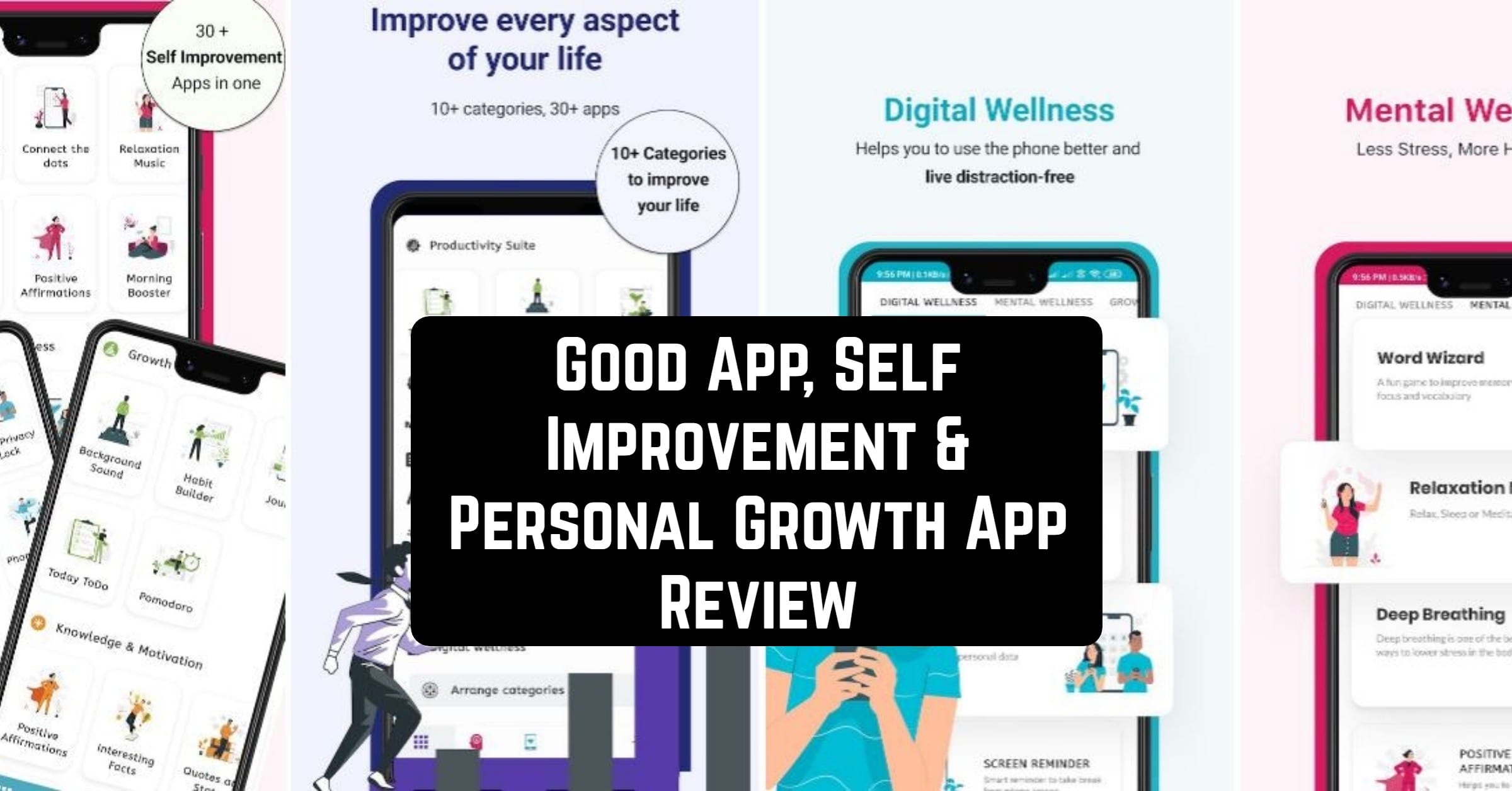 We think you know that success does not come to people by itself. Everything requires hard work, developing the right habits. If you want to increase your self-confidence over time, start by improving your life skills and moving towards your goals, this app can help you achieve great success on the path to self-development!
You may also like: 11 Free Meditation Apps for Android & iOS
Good App, Self Improvement & Personal Growth app is a set of self-improvement and self-help apps suite, which consists of more than ten different categories, more than thirty apps and games.
Depending on your goals and objectives, you can use it for personal growth, self-discipline, self-control, focus & productivity, motivation, learning, brain games, stress buster, organized life. We are sure that everyone will find something useful for themselves because everyone wants to improve the quality of their life.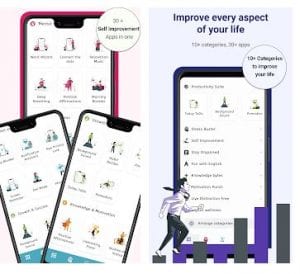 To organize your thoughts, you can write everything in your personal journal. Also, Good App allows you to keep a mood and sleep diary. It is very important because you will not be a truly developed person if you do not pay attention to your well-being and internal state. Stress Buster is created to help you lower stress and anxiety.
To get rid of stress, you can play the game where you need to connect the dots. The Good App has a selection of relaxation music to relax, sleep, or meditate. We also really like Deep Breathing. It is an intuitive way to do breathing exercises with soothing music. Positive Affirmations and Morning Booster keeps mental health in check.
As mind exercises can play popular 2048 brain games or Tic Tac Toe. To improve memory, focus, and English vocabulary use Word Wizard and Word Box games. Vocab Builder will improve your English. Learning languages makes your brain work and gain you new knowledge. You will be pleased with your own success!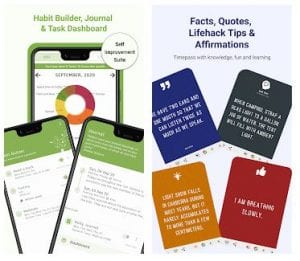 Habit Builder is a tool that helps you to build good habits in life, for example, to drink water daily rate. Order in life and in your head will never come without order around you, so use the tool Home Tasker. To monitor and understand your tasks and plans better, use Task Dashboard.
We promise you will come to self-improvement faster because you have everything planned, written down, and always available on your phone!
Digital wellness is what all modern people need and will help not to be distracted when performing their tasks. Many of us spend much time using social media or messaging apps, so we recommend to use App Blocker. This unique approach will help you to convert idle time into useful time with our motivational features.
Parental lock is supported too. Notification Assistant is created to be your own personal assistant to manage your notifications. Screen Reminder is a subtle reminder you can configure when you use the screen for a long time.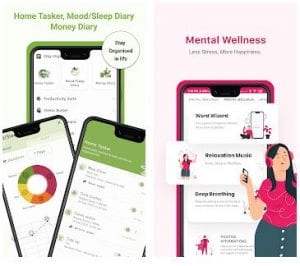 Good App has a Productivity Suite, which contains apps for effective work, like Pomodoro – 25-5 technique to increase your productivity. You can easily create a task checklist with a reminder option due to Today ToDo. To create a sound environment to work, study, and relax, just switch background music and nature sounds.
To be always motivated and purposeful, do not fill your head with useless information, just use Knowledge & Motivation Suite, where stored Today Events and History about today, Interesting facts Interesting and bizarre facts to learn, Lifehack tips Daily life hacks, Motivation Quotes by famous personalities, Fitness motivator images.
Good App, Self Improvement & Personal Growth app is an application where everything you need is collected in one place. You do not need to download a lot of other applications.
You may also like: 9 Free Sleep Cycle Apps for Android & iOS
It is simple to start using it right now. We guarantee, the app will remind you to focus on developing positive habits until they eventually become your natural instinctive behavior.