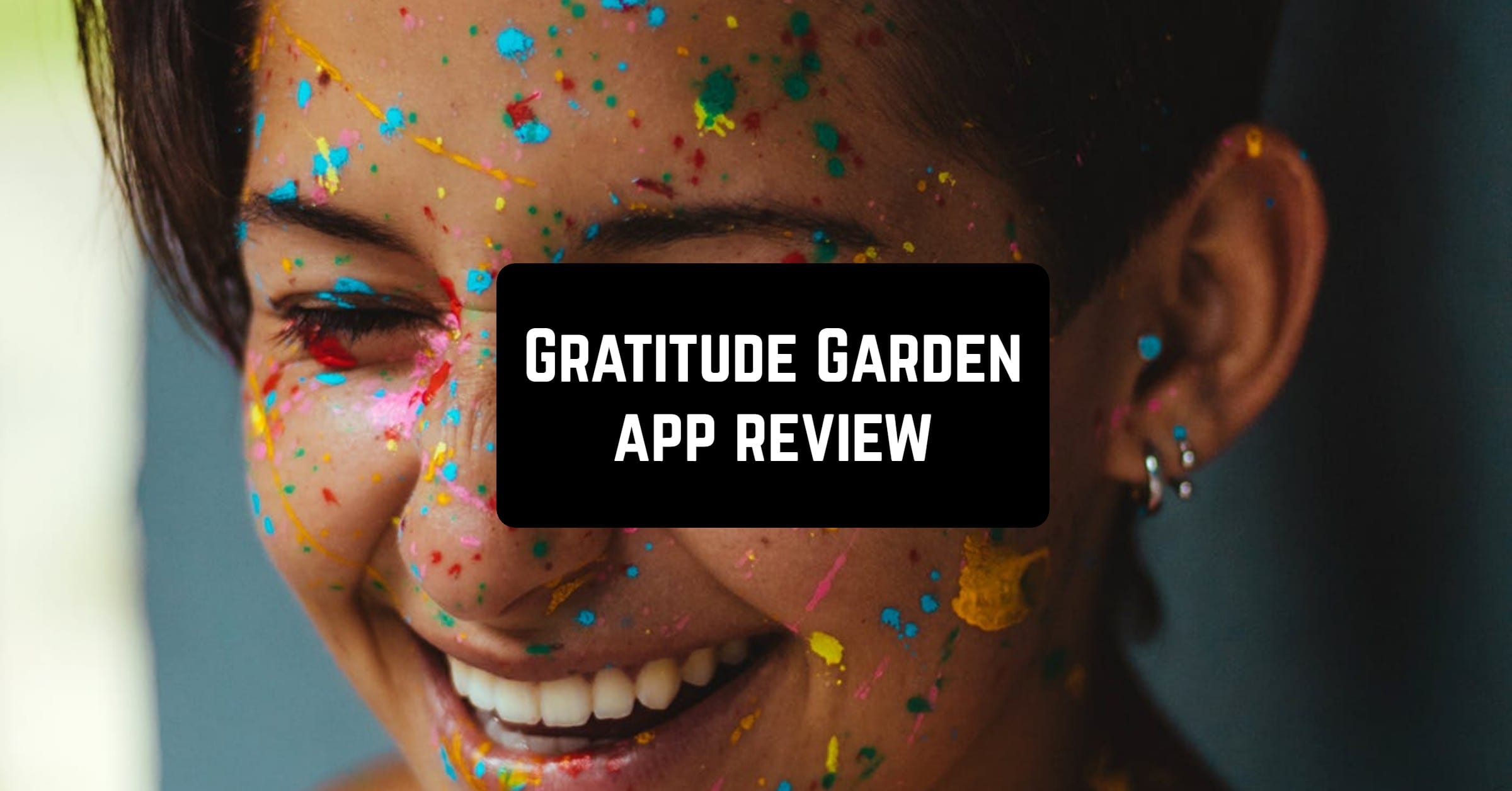 Are you fed up with the constant empty worries? Want to make your life quiet and enjoyable? Then, the Gratitude Garden App is definitely your variant! Install this app on your mobile phone or tablet – it is suitable for iOS and Android use. Feeling happy is much easier than you may think. Involve delightfulness and thankfulness in your daily life!
You may also like: 9 Free Sleep Cycle Apps for Android & iOS
The Gratitude Garden app enables you to record all the good things that happened with you in a day. After that, you will obtain special points, which you can use in creating your garden. Get points and add to your garden anything you want – flowers, birds, animals, plants, and so on. Build up the own garden to reflect your satisfied state of mind!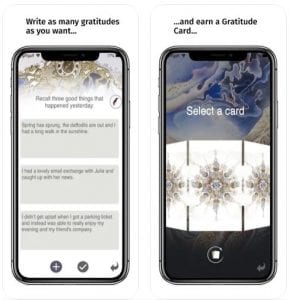 The creator of the app – Izzy McRae – is the spiritual coach who already helped millions of people around to world to live a more aware and happy life. If you explore her website, you will find even more useful materials – for example, there is a happiness MBA or happiness plan that you can study!
Keep track of your progress. The integrated calendar shows all your recorded happy moments, which happened with you on a particular day. Monitor and save all the important memories!
The Gratitude Garden app provides 40 appealing cards, select any of them, and get perfect motivation. Receive the Gratitude Cards with offers on how you can enhance gratitude and improve your mood. Read wise quotes and check the proposed tips. Guaranteed good mental health!
The extended number of researches ensures that the gratitude journaling technique is one of the most effective ways on how to increase your happiness. This gratitude technique will boost your happiness level up to 25 %. The manufacturer does its best to satisfy all user's needs and expectations.
Set daily, weekly or monthly notifications to remember always about your garden. The app comes with a free version, but there is an included shop center. If you want, you can buy additional garden design options or a new card pack at a reasonable price.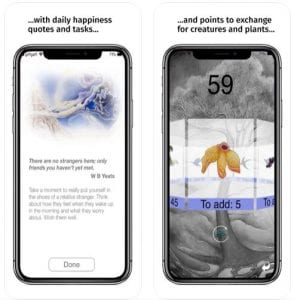 The Gratitude Garden app is much more than just a simple calming tool. It helps to get out of your head all the negative thoughts and does not let you focus on problems. Get your daily inspiration in various forms – writing down daily gratitude, read encouraging quotes, and follow the suggestions. Great motivator and assistance!
You may also like: 11 Free Meditation Apps for Android & iOS
Relieve your stress and forget about feeling nervous all the time! Use this app when you feel worried or upset. A user-friendly interface, a playing form, and an appealing design – the major characteristics of the Gratitude Garden app. Hurry up to check this app, it is certainly your option!