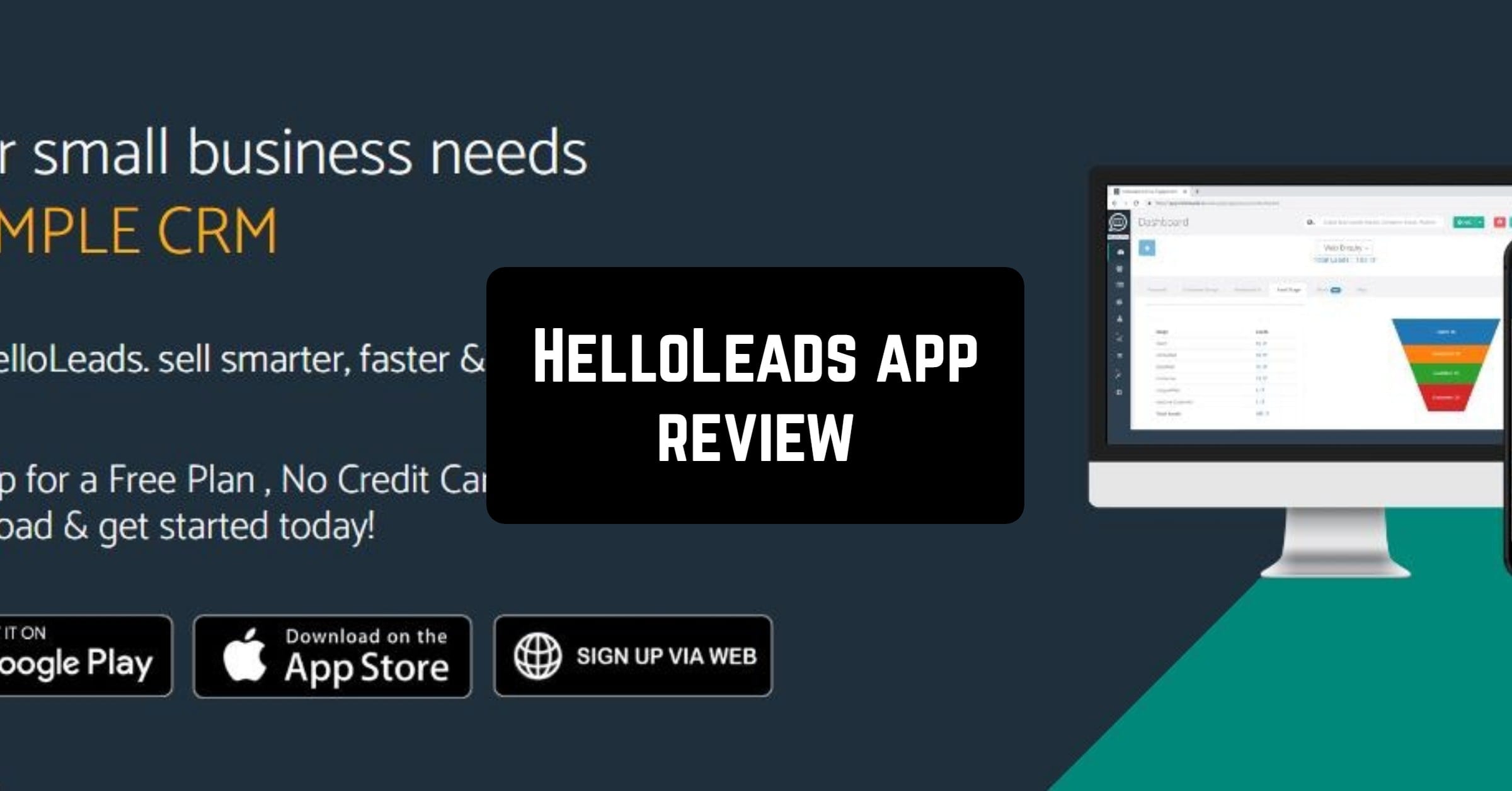 Do you want to gather all your business leads in one place? Then, you should definitely try HelloLeads App. This app is the perfect tool for sales tracking and management!
When you open the app, there is a simple and quick registration procedure. In the beginning, the app requests data about your business. On the homepage of the app, you can see the list of your leads with four additional sections.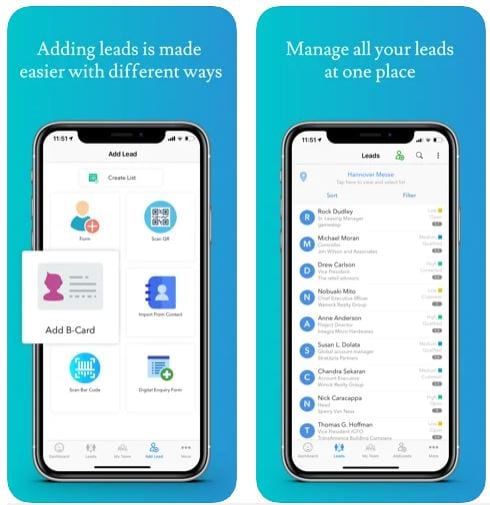 First of all, HelloLeads App boasts the simplicity of the usage. It enables you to add your leads by using digital form requests or scanning business cards, bar codes, or QR-codes.
When you choose an appropriate lead, the app shows you the detailed information. For better convenience, you can sort your leads by interests, deal size, or customer service. You can record some additional data and set up the qualifiers of the lead as well.
The next three sections illustrate the filtered leads on the charts, and the last one shows the leads near you on the Google map. The incorporated sales reminders and leads tracking options guarantee sales conversion development.
Plus, the app makes it easy to communicate with your leads, as there are call, chat, WhatsApp, and e-mail integrations. Besides, you can use automated greeting and templates emails.
In addition to leads management and sales performance tracking, with a help of this app, you can create preliminary estimates and invoices. The app also includes scanner cards and QR-codes functions with ultimate accuracy.
HelloLeads App contains trustworthy technical support.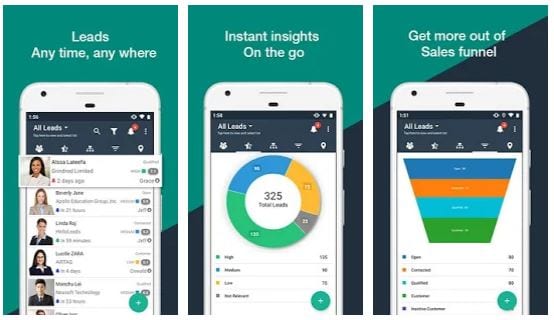 In case of any problems, you can send a request for feedback, and a customer specialist will help you to tackle your difficulties. The manufacturer also provides video tutorials on the Youtube, Blog, and FAQ portal.
HelloLeads offers convenient sales team management and keeps track of your sales performance. Its minimalistic design complements a user-friendly interface.
What is more, you can even check total call duration and monitor the usage time as well. The app comes with a free trial where you manage up to 250 leads/customers with 10 users added to your account.