11 Best hiking apps for Android & iOS
Many of us like hiking or other outdoor adventures. However, some may even haven't experienced that yet. Anyway, planning the trail can be difficult especially if you are to discover places like national parks or wild nature. Old style implies taking huge paper maps, line them with a marker and follow it blindly sometimes.
Relax. Life has become much easier with mobiles and GPS. All trails have already been discovered and saved somewhere in a digital ocean. Just get one of those apps that offer all kinds of aid for hiking and go ahead. Below we take a look at 11 best hiking apps for Android and iOS the world has ever seen.
Gaia GPS: Hiking, Hunting Maps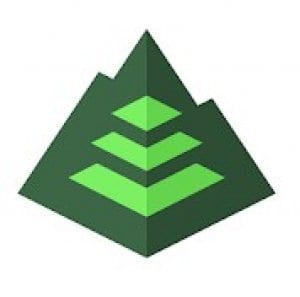 Gaia GPS is an app that shows all types of mas for better hiking or hunting. There are topographical maps and backpacking maps. It offers the weather forecast as well. In order, if you need to have a real trail it's easy to sync the app with other apps and upload it.  You can upload your own routes to share with others. This way it will a good contribution to the community of the same adventure lovers as you.
It lets you explore nature in its beauty. Moreover, this outrageously popular app is free. It offers tons of features. However, the best features are available in the premium version of this app. The premium version lets user download maps and use them being offline in case if the mobile lost signal. It's very important to have a map always with you so it's better to think about making this purchase.
The app also is useful for camping planners as it helps to find the nearest campsite. For mountain skiing, it offers weather forecasts, skiing maps, and plan tours.
You will also like: 15 Best pedometer apps 2020 for Android & iOS
Oh, Ranger! ParkFinder
Oh, Ranger is a great app that offers lots of trails nearby. No matter where you are now, you can simply add the name of your location, city, and state and check out the list of best places for hiking. Besides hiking, it has a collection of all outdoor activities like bird watching, camping, caving, best places to walk dogs and best places for fishing.
What is good bout this app? honestly, it does look like normal google maps or any other standard GPS maps. However, it has spots on it with numbers or icons pointing to places you may be interested in. For example, one spot may show number 5.
It means there are 5 places in one location. More probably its a park or wild nature place outside the city. It has a camping place, a good landscape for hiking or dog walking.
Oh, Ranger is available only for iOS.
Hiking Project
Hiking Project offers an enormous collection of trails to hike in different places including national parks, most famous canyons, mountains, and forests. It has all the important information about each place and trails including weather and ground conditions.
In this app, the most adventurous people share their trails with photos and major data related to a place like an elevation profile.
The app doesn't require internet connection, simply save maps on your device to have easier access. All topographical maps have high resolution. When your device gets a cell signal back, you 'll find your location on the app.
The app`s base consists of thousands of miles of trails and they are constantly added to the app by users who have experienced them. All trails go with high-quality photos. So you can get some inspiration through the app and choose a new route for yourself.
The app has a comprehensive interface with bright pictures that makes it easy to use.
The app is available for Android and iOS.
SAS Survival Guide
What if something went wrong while you hiking alone or with someone else? To be more considerate we have to think about safety rules embarking on any adventure trip on nature.
Sas Survival Guide app is a complete must-have guide for any hiking trip. It is full of life-saving tips and contains almost all that was written in the book of John Wiseman, a million copies bestseller. It's all about surviving. And its premium version includes the whole survival checklist, compass and morse code signaling built-in tool.
The interesting about this app is that it has all the tips for camping, hiking and going to the mountains.  For example, building fires, navigating by the stars, signals, codes.
In case if you lost or simply need to find out where are you, and despite the fact that you have a digital topo map on your device, the battery may just finish. For such cases, it would be life-saving to learn or revise some skills like cloud spotting, night sky navigation by stars.
The app is available for iOS and Android.
Relive: Run, Ride, Hike & more
The Relive app covers all outdoor activities like hiking, riding, biking, running, skiing, and others. It created to simplify outdoor activities and share the experience with others especially with friends.
As the app allows share videos, photos, and routes. It syncs perfectly with other GPS tracker apps like Garmin, Endomondo, Map my Hike, Map my Walk.
All activities from other apps can be added to Relive to create videos of trails. Launching a new outdoor adventure, starting your course into the mountains or national parks to discover more nature an make more photos.
All this can be recorded, stories can be created, as a memory and as something to share with your friends and family. Stories of your trips stored with photos that you always can refer through the app to enjoy precious memories.
As long a the app is free for Android and iOS many people rated it 4.6 stars. It was downloaded for more than a million times.
Fatmap: Hike, Bike, Ski Trails
Fatmap is yet another social like app for sharing trails, hiking routes, other outdoor locations and experience related to it. It represents a community of those who like hiking, biking and other activities that include overcoming lots of miles on nature.
Those activists who have already experienced hiking share their experience with a good description in order to help each other. Therefore, each time you can take a different trail.
There are routes for hiking, skiing, and mountain biking as well. The app shows 3D maps with elevation data, spots for different activities like hiking or skiing. The traveler can easily orient himself on the app and change the route in any case.
The app offers official topo maps from resources such as USGS, IGN and many others offering 3D maps. Each part of the map can be downloaded to use offline. The app aloes using in airplane mode to save battery consumption. It also displays weather forecast informing of the possibility of snow, its depth, and condition, whether it is fresh and soft or old and crusty.
PeakVisor
If you are keen on hiking, skiing, running in the mountains the Peak Visor is a must-have app for your device. Planning your next trail can be much easier with the app like PeakVisor because it will provide you with comprehensive information about all peaks all over the world.
It has been claimed that using your camera the app can spot all peaks around you or provide the same information on the map saying even names of each peak. The app can identify thousands of mountains and hills on each continent with details like altitude, mountain range, the name of the national park in case if the peak is on its area.
One of the most exciting features of the app is 3D topographical maps that show landscapes with summits, trails, passes, and viewpoints. It also has a hiking route planner and it works offline. You will find the app available for Android and iOS.
Google Earth
Google Earth is everything related to our planet including cityscapes, landmarks, wild nature and other objects of outdoor activity and sightseeing. The app offers a limitless number of features starting from checking your own location in detail in 3D view and ending with the most remote places of our planet.
The app can be used in completely different ways. One of them as a helper in planning outdoor activities, especially in planning your next hiking trail. It helps to navigate and plan tracks. It also includes elevations, slope angles, and water sources. There is an option to choose between 2D and 3 D maps.
The app also has a feature to roll the dice that is somehow entertaining. It offers you the next route absolutely randomly and even though you may not like it or find it difficult, anyway it's kind of fun.
Google Earth is the most popular app on our list and it has been downloaded for more than 100 million times. However, it's not a pure hiking app but can be a nice addition.
AllTrails
All Trails is one of the most popular apps for hiking that is an Editor's Choice on Play Market. It has been downloaded for more than 5 million times keeping rating on 4.5.
The app contains millions of real trails that were tried by many other users. Trails are suitable for hiking, biking, backpacking or running. Each user can log his or her trails and then share it with others.
The app has built-in a tracker that works with GPS recording each of your steps without an internet connection. The app is a good aid for those who want to break the routine and start an outdoor adventure.
Everyone can find lots of different trails in the app despite the aim. There are trails that suitable even for horse riding. Needless to say that users of All trails community have added lots of trails for walking with a dog.
The app includes tons of GPS trails maps of different places including nationals parks and simple outdoor places in each neighborhood. As long you can track your route, there is less chance of getting lost. As you can share everything fast via. social media.
Available for Android and iOS, it offers a premium package.
Cairn: Hiking & Outdoor Trails
Cairn is called the best app for hiking solo as it dedicated more for safety on a trip. It lets you stay connected with your family and those who care most about you. Firstly, the app shows spots with the best cell coverage. Moreover, a family can see your location while you are on your trip. The trip progress can be tracked and easily shared through the app.
It's easy to navigate with Vairn because all maps are available offline in case you have lost a signal. If anyone is overdue the location can be shared with the route and it's easier to help a person. It also shows how long ago the person was in that spot on a shared route.
Stay safe with the best app for hiking created for security reasons. It's available for Android and iOS for free with the option of premium account features.
You will also like: 11 Best walkie-talkie apps for Android & iOS
Rei National Parks
Rei National Parks is the complete guide for hiking in national parks of the US: Grand Teton, Grand Canyon, Point Reyes, Zion, Yosemite Grand Teton, Mount Rainier, Yellowstone, Rocky Mountain, Glacier, and many others.  It includes all parks all over the country with a collected real-life rating due to other explorers and their experience.
The app represents a huge community of hike liking people that are pleased to share their photos and information related to each park individually.
Each national park has its special place that deserves to be visited. Thus, the app collects data about the best sightseeing place in each park.
The app offers:
Real-life map with your current location so you won't get lost.
GPS tracking to help you to navigate in the park. No internet required as all data is available online.
Each hiking place has its difficulty, elevation, ratings. There is information on camping, lodging according to seasons.
Family-friendly mode.Chick out spots suitable for hiking with kids.
Here you also can add to-do list, send your location, upload your photos.
The whole research about hiking in the most stunning places of the US can be done through this app.