Do you want to quickly manage all your media files on the mobile phone? In this case, we have found an excellent solution for you. Interactive Launcher app is full of magnificent features, so let's find out why it is worth downloading.
On the home page, you can find various useful data – weather, date, and time. Besides, you can manually add preferable and frequently used apps on the home screen. IC panel is located at the bottom.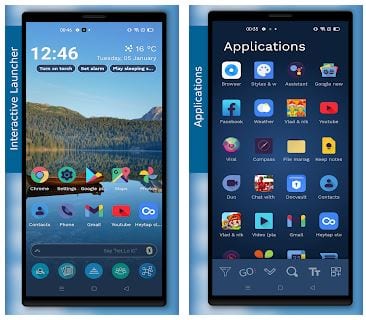 Unlike most of its competitors, Interactive Launcher app offers its own keyboard for a quick search. The keyboard demonstrates the list to choose items from it. When you open the app, it shows you a straightforward and intuitive interface that is easy to manage. We were impressed by its well-developed design that guarantees pleasurable use.
One of the biggest advantages of this app – it contains a voice assistant that recognizes your speech. So, you can easily assign various tasks to it – make a phone call, open a web browser, create a reminder, and so on.
Moving on, the Interactive Launcher app allows you to create smart notes. All you need to do – just swipe left to see IC Assistant Notes. Plus, it enables you to share your note list with friends, mark the done ones, or you can even ask IC Assistant to read it out.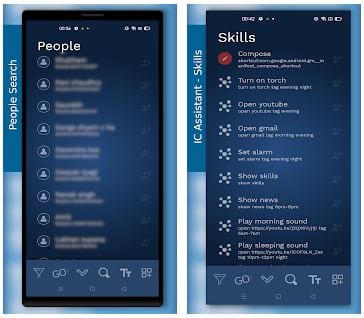 And the last one, but not the least – you can teach IC assistant to learn skills to take actions. So, the app allows you to adapt IC assistant commands as you want.
What is more, you can add audio, Youtube videos, website links on your home screen as well. In case of any technical issues, while using the app, you can contact customer support. The specialists are ready to help you with any questions.
Overall, the Interactive Launcher app is a must-have app for all Android users. This is the best way to instantly find everything that you are looking for!