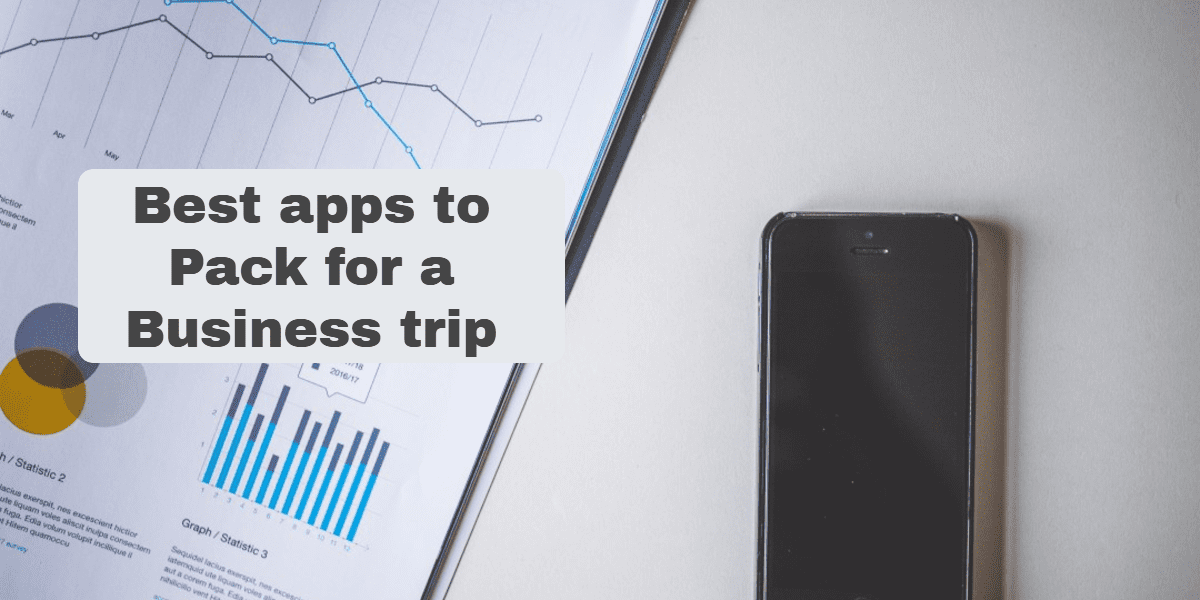 Gearing up for your new business trip? Is everything ready and packed? Read this article and check again. There is a list of best iPhone apps that will help you to pack for a next business trip:
Hopper
Traveling usually implies spending days looking for the most convenient and affordable flight. Good news! Now you can have a personal travel agent that will do all the unpleasant work for you. Hopper app will help you book the best flight with no effort.
This useful app predicts when is the best time to fly and buy inexpensive tickets. Also, there is an option to watch a trip in order to get notifications the immediate price drop and before they rise. Finally, simple buy tickets with a few taps and gear up for your business trip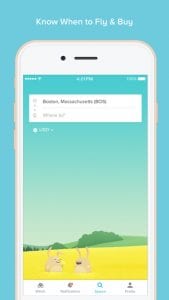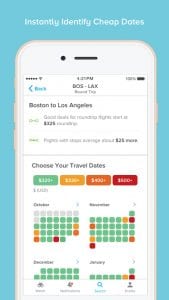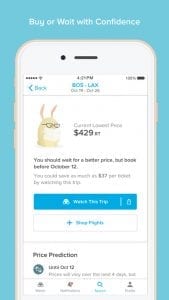 back to menu ↑
Gogobot
After buying your flight, it's time to find an appropriate accommodation. There's an app that can give you a hand with that headache. Gogobot finds the best hotel deals and gives you recommendations of its community. Up to you is just a decision to make. However, this travel app offers more – it makes surethat you have a great and a worry free business trip.
Gogobot uses your interests, the time of the day, the local weather and you location to suggest you the best sights, attractions, restaurant or events. What more can you ask for?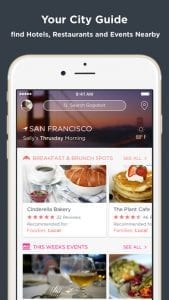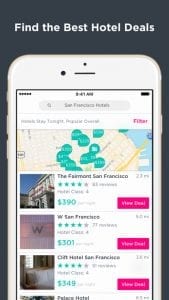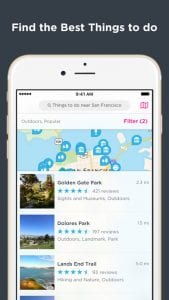 back to menu ↑
MAPS.ME
Once you have arrived at your destination, it's handy to have an app that will guide through the unknown city. Unfortunately, not always is a free Wi-Fi available and GPS can drain your battery. That's why an offline map with navigation and directions would be perfect.
That is exactly what MAPS.ME provides! Plus, it's possible to explore points of interest: tourist attractions, cafes, restaurants and more.Likewise, this helpful travel app allows you to share your location via text message or social media. Fast and stress free way to get by in the new city.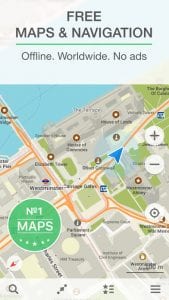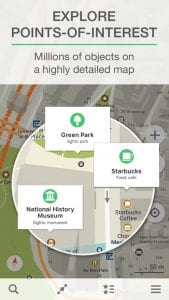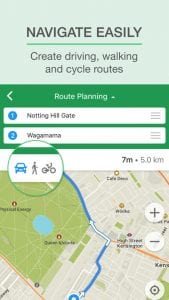 back to menu ↑
Currency
Another handy app that will make your business trip easier is Currency app. It's an effective currency converter app which offers up to date exchange rates for over 150 currencies and countries. The best thing is that you don't need Internet connection, all calculations are done offline. Perfect for travelling when you usually don't have permanent Internet access.
Forget about calculator and doing the math by
yourselves, Currency will help you navigate foreign currencies and exact figures of your receipts, bills, prices and everything else.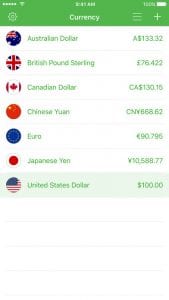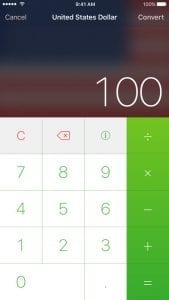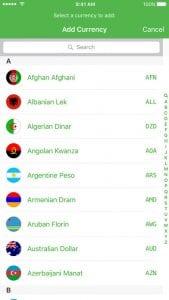 back to menu ↑
Image to Excel Converter
Speaking of receipts, given that it's a business trip usually all expenses are afterwards reimbursed by the company. However, you should track your spending carefully and keep all the payments. Luckily, there is a convenient app that will spare you from piling paper receipts. Image to Excel Converter lets you take a picture of your payment record and convert it into an editable Excel spreadsheet.
Later on, you can summarize in Excel all expenses without a hitch. Very practical! Also, you can convert as manyreceipts as you need since there's no limitations.
What are your favourite travel apps to bring on your business trip? Please share them in comments.