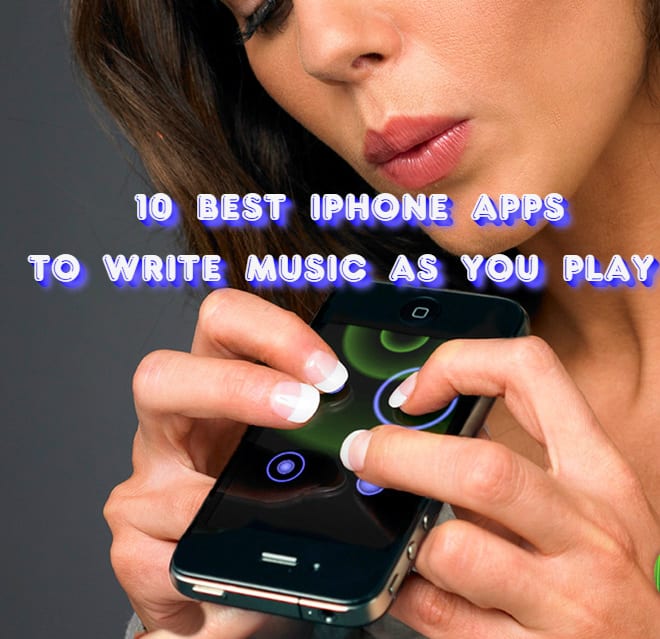 Probably each music lover wanted to write his own composition. If you think that creating quality songs or mixes takes years of training and number of years of education, you are right, but partly only. Modern computer softwares for making music allow even beginners to produce the completed musical masterpiece, and knowledge of musical notation is useful only if you plan to conquer the top of the international charts.
We invite you to familiarize yourself with our selection of 10 Best iPhone apps to write music as you play and learn the characteristics of each application. Along the way, compare the simplicity of development of each program, its functionality and usability.
AmpliTube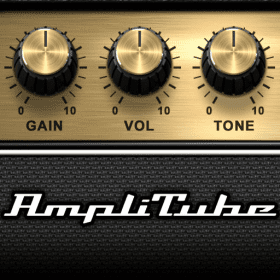 This is an application for conversion of the guitar sound. Updated versions of the guitar synthesizer include new tools. This program has gained the status of a sound studio.
Useful AmpliTube software options:
record sound with bass guitar;
presets;
mixer;
built-in metronome.
In AmpliTube it is possible to control the speed of the background tracks and recordings. Special sound effects will make the sound more rich and deep. Through the program you can also import and export M4A format music files.
Try this program and you will be surprised by juicy solos and the richness of sound!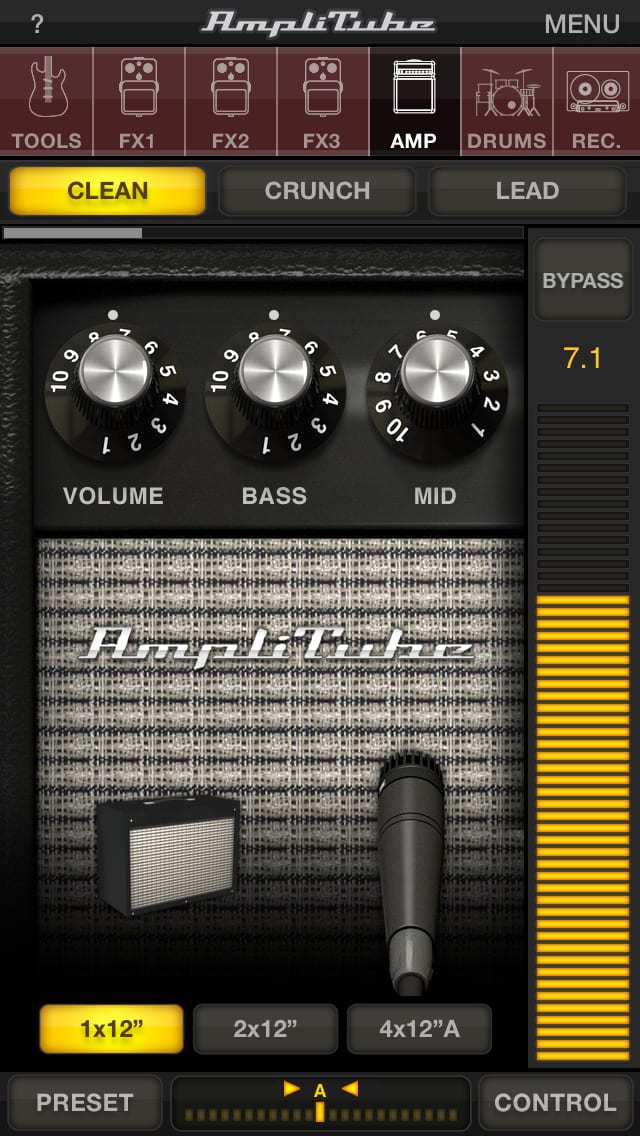 back to menu ↑
n-Track Studio
It is one of the most convenient and functional software for recording and editing sounds on your device.
n-Track Studio turns your gadget into a fully functional pocket-sized recording studio. With its help, you can record, edit and play an unlimited number of tracks, mix them and impose a number of effects.
Thanks to the integrated MIDI-synthesizer, the program will allow you to create your own MIDI-tracks. In addition, you can always edit, cut or copy the desired sections and insert them into another part of the track, and much more.
Among the features of the program we should also mention the ability to record an unlimited number of tracks. The maximum number of supported tracks will depend on the capabilities of your mobile device.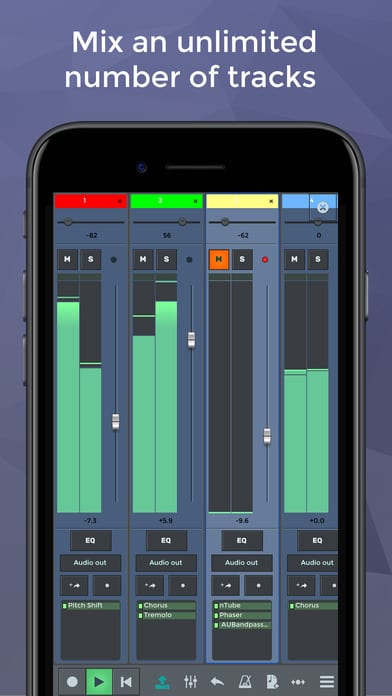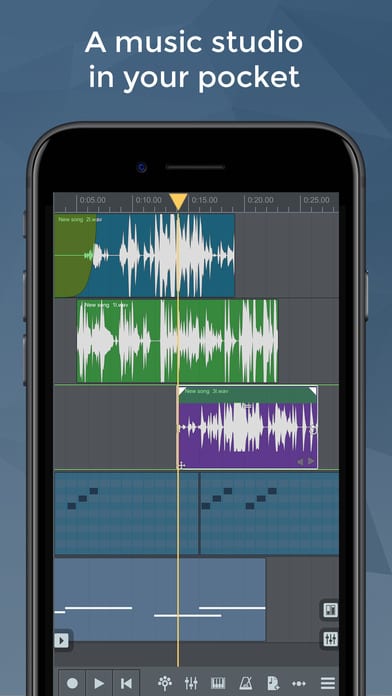 Free Download n-Track Studio >>
back to menu ↑
NanoStudio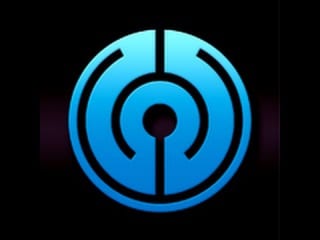 NanoStudio is useful software for musicians. It is a compact recording studio, you can create and record music on your PC. The program includes virtual synthesizers, multiple effects, allowing the user to implement the ideas in practice. The virtual recording studio NanoStudio boasts a convenient intuitive user interface, which allows to use the instruments with a minimum of effort.
In the program NanoStudio a huge amount of effects and filters are realized, in order to satisfy the needs of even the most demanding users. Full support for a wide variety of sound cards and MIDI-keyboard also allow you to use all the features of the "hardware" for the needs of users.
The program does not require large amounts of system resources – memory and CPU time. Also, for the beginners the portable studio includes a detailed help file that describes all the basic and advanced features of the software. In general, NanoStudio will be a good choice as a sound recording program for every day, both for beginners and for more advanced users.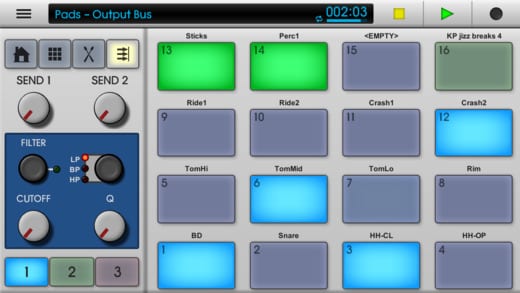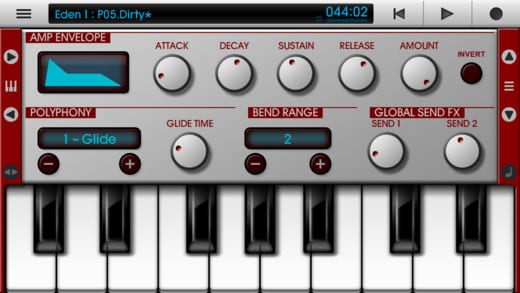 back to menu ↑
Animoog
Animoog is the first professional polyphonic synthesizer for your device, as the creators say. First of all, it is necessary to mention that this program is for those who understand something in the game on a synthesizer. The program has many features and for the beginners it will seem complex and confusing. But when they understand the program, you will appreciate all of its features.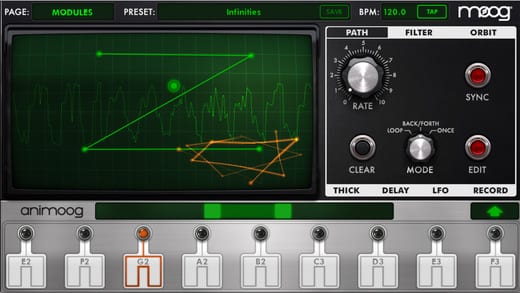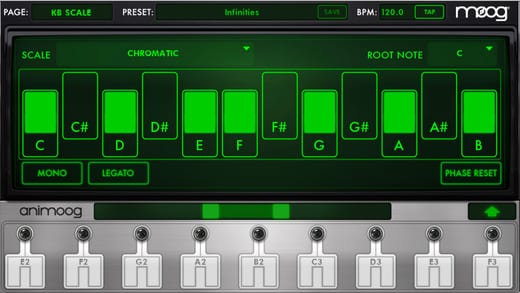 back to menu ↑
WavePad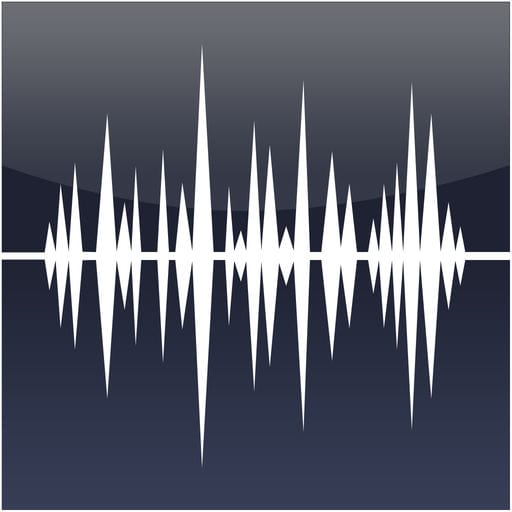 It is a simple and free audio editor, which is perfect for users who are working with this kind of programs for the first time. With it you can record sound from an external device, cut and assemble the individual tracks, add all kinds of sound effects, and so on. The program supports the most popular audio formats: WAV, MP3, VOX, GSM, WMA, RealAudio, FLAC, AU, OGG.
In WavePad there is a noise reduction tool, which can work in automatic and manual modes. There are also a function of normalization, amplification, reverse playback, and reverb. Functional player can be extend through the support of VST plugins at any time.
More than that, WavePad can work with files in the batch mode, it allows you to post bookmarks to continue editing later, producing a spectral analysis, to restore the record, and even to carry out change of voice. Agree, it is a pretty impressive set of features for free software solutions. Of course, it is necessary to stipulate that WavePad is only available free for home non-commercial use. Otherwise, you must purchase a license.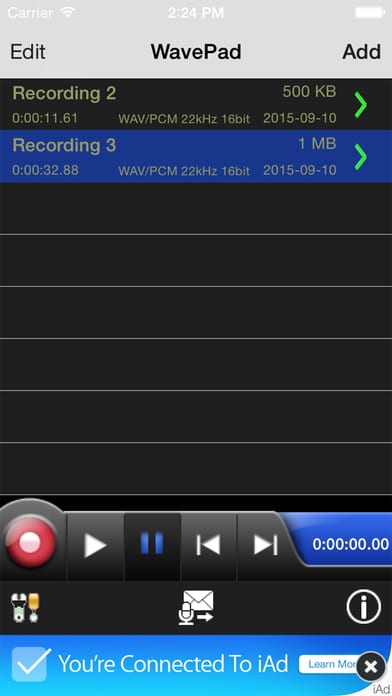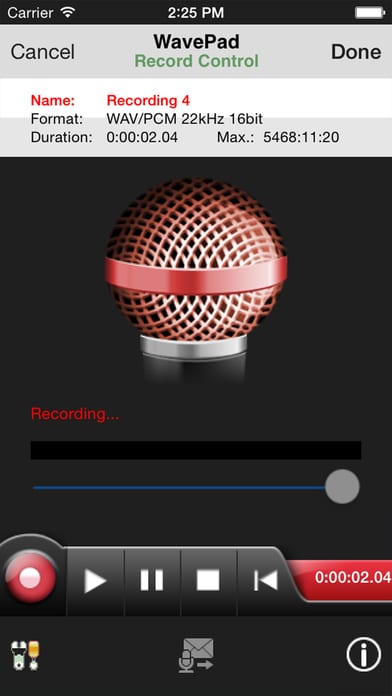 back to menu ↑
FL Studio Mobile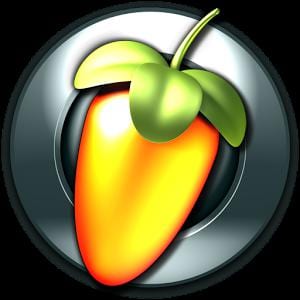 It is an excellent program that allows budding composers to try their hand at writing music and experienced musicians will be able to create masterpieces for the joy of the audience. So, you can create music tracks on your mobile gadget.
If you are doing any tune on your PC, you can transfer it to your device and here you can bring a melody to perfection. It is no matter if you are a beginner or a professional musician, you definitely need to download FL Studio for your device.
Features:
creation

of

music

on

iPhone

with

the

help

of

133

different

instruments

;

all

devices

have

a

duplicate

for

achieving

maximum

effect

;

there

is

a

step

by

step

sequencer

,

which

helps

in

editing

the

bass

;

there

is

a

customizable

keyboard

piano

;

the

ability

to

create

tracks

for

drums

;

you

can

pre

–

listen

to

the

composition

.
back to menu ↑
Go! Drum Set
The most remarkable drum kit finally falls into the App Store. We introducing Go! Drum Set. The ability to be a mobile rock star has become much easier! Record your own original drum sessions or play along with your favorite songs from your music library. Everything became easy with Go! Drum set! Download it now to get a lot of fun and endlessly interesting elements of the game!
Features of the app:
4 professionally recorded sound modules;
the ability to record your own beats and play them back;
wonderful mesh display;
the ability to play your favorite music from your music library, while using an application;
easy to use interface.
You will find more opportunities. Stay with us!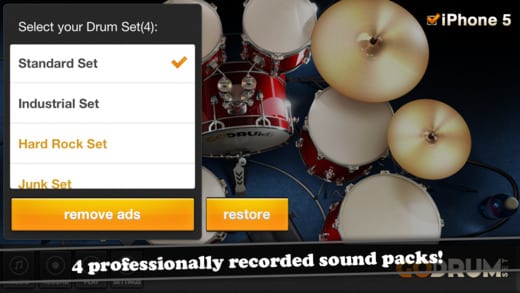 back to menu ↑
Figure
It is the application on iPhone for those who cannot live without music at all, and even in public transport is trying to create a composition.
On the one hand the program is extremely simple. There are three instruments (drums, bass, lead-synthesizer), several options to "tweak" the sound of the song and … that is everything. But the opportunities for creativity are not limited.
Figure' interface is one of the best that have ever seen. Creation of a new song based on templates. Choose the tool (for instance, Bass), just below the horizontal line choose style sound, and you create the pattern in the bottom of the screen just using gestures. After creation of such a musical template, go to the second instrument (Drum) and third (lead-synth). As a result, the composition is formed.
Professionals are doing miracles with the help of Figure!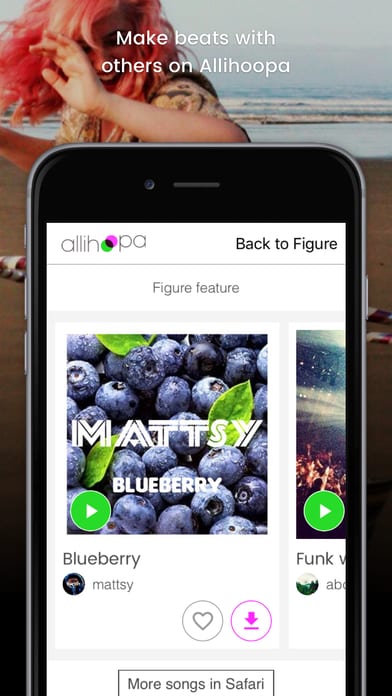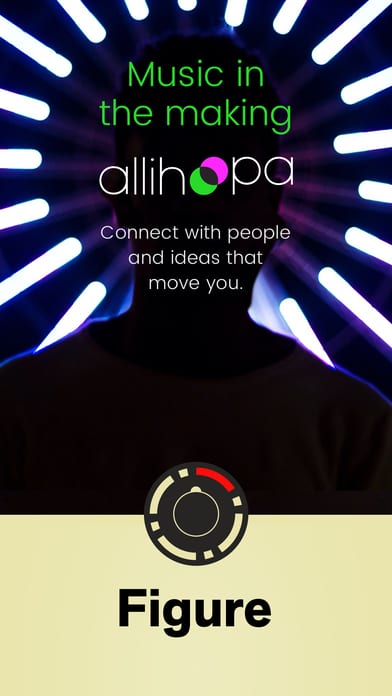 back to menu ↑
GarageBand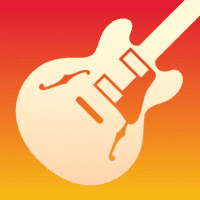 GarageBand is your own recording studio. If you want to learn how to play an instrument, write music or record, GarageBand will help you. There are a bunch of synthesizers, guitars, orchestral instruments, drum set with a drum machine, sampler, and so on. The application is easy to learn and does not require any special musical skills, except, of course, musical notation.
Each tool in the program has a number of custom settings. GarageBand for iOS is the perfect variant for making a simple musical idea, which came to mind, for example, in the subway on the way home.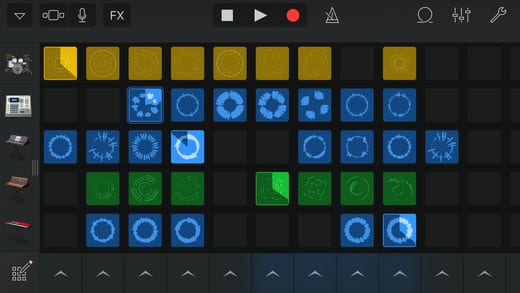 back to menu ↑
Music Maker Jam
It is an advanced application for iphone, with the help of which the user has an opportunity to create your own tracks. There is more than 100 musical styles (hip-hop, dubstep, rock, etc.), There are 8-channel mixer, allowing scope for creativity and realization of new ideas which are almost unlimited. In addition, there are the available tools to record your own voice and exchange hits with friends.
The user can choose from a huge collection of loops and realize their musical ideas, change the tempo or play a track with amazing effects in real time. Music Maker Jam – is a fantastic opportunity to realize yourself, inventing new genres, creating a different set of styles of your own soundtracks.
Free Download Music Maker Jam >>
We hope that you have found something suitable for yourself! And now we ask you to familiarize yourself with 7 Free Apps to Erase Duplicate Songs.