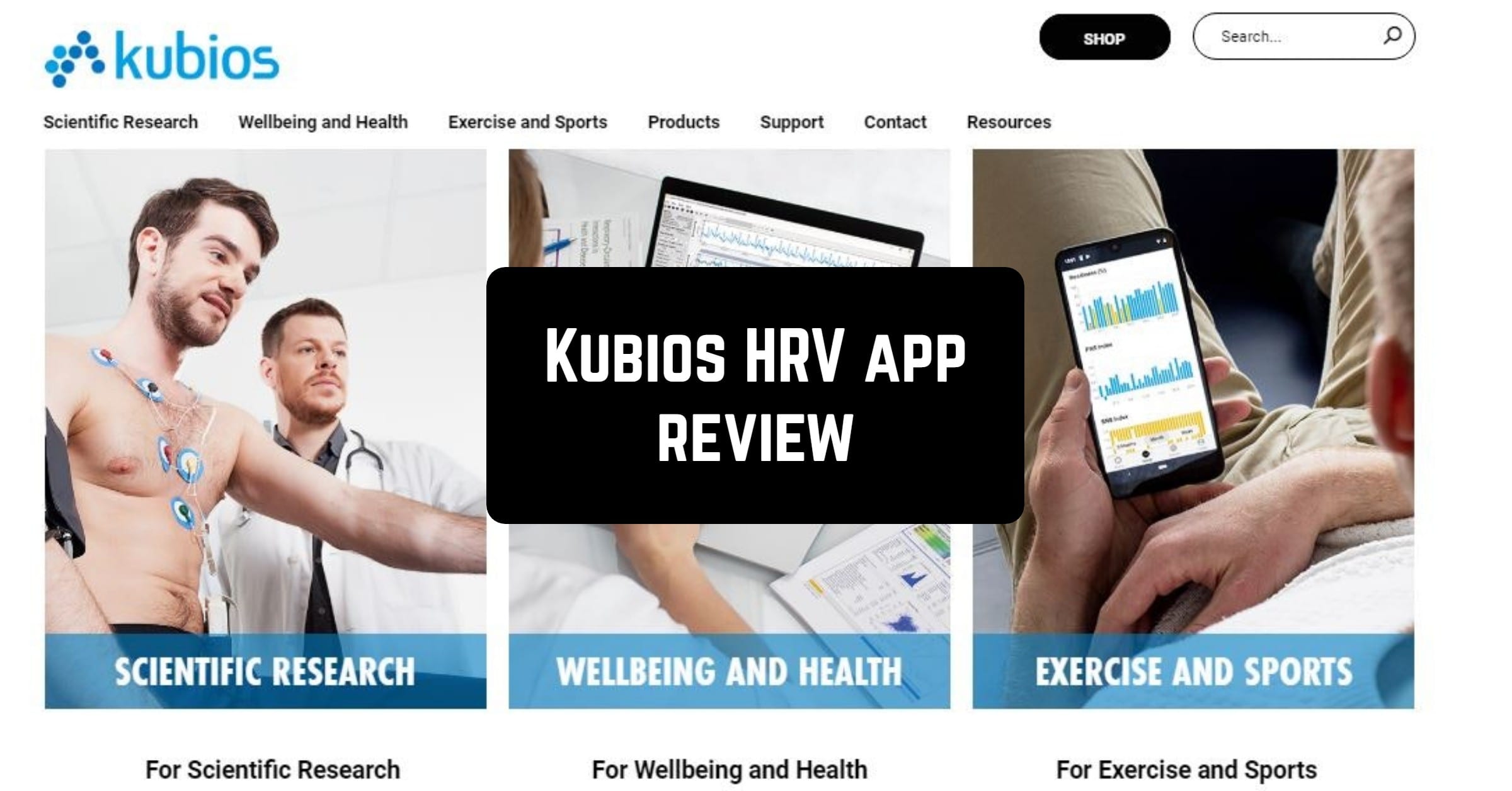 Doctors or specialists usually monitor HRV (heart rate variability) algorithms. Still, now, thanks to the Kubios HRV app, you can do this at any time to monitor your well-being and daily condition. Researchers use Kubios analysis algorithms in more than a thousand universities worldwide, and now you can monitor your health parameters at home!
Please note: to use the Kubios app, you need your smartphone and Bluetooth HR (heart rate) sensor, such as PolarH10.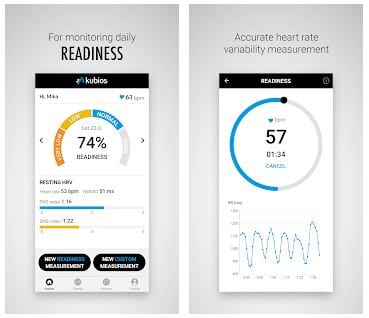 Using the Kubios HRV app in short sessions of 1-5 minutes, you can get information about your physical condition, stress, recovery process, and so on. With Kubios, you can monitor and compare your HRV with average population values.
The Kubios app is free and does not require authorization. You'd better sign in only to store your data more securely and personally. But you can skip this step.
There are two types of measurement available: Readiness measurement mode and Custom measurement mode. You can see two large buttons with these measurement modes at the bottom of the main app screen.
Use the Readiness measurement mode to monitor your body condition, recovery, and stress, schedule individual training and monitor your cardiovascular health on a regular basis. Use the Custom measurement mode if you are a professional athlete, doctor, or researcher. In this mode, you can also collect data in real-time.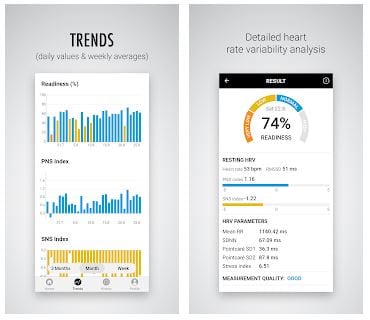 There is a Readiness Measurement bar in the center of the main Kubios screen, and the four main sections of the application are at the bottom: Home, Trends, History, and Profile. To use the last three, you have to sign in to your account.
The Kubios interface is as intuitive, functional, and straightforward as possible. You can quickly figure it out. In general, the Kubios app is a great helper for everyone who cares about their health, recovery, nervous system, and general condition of the body, including professional researchers.