11 Best origami apps for iPad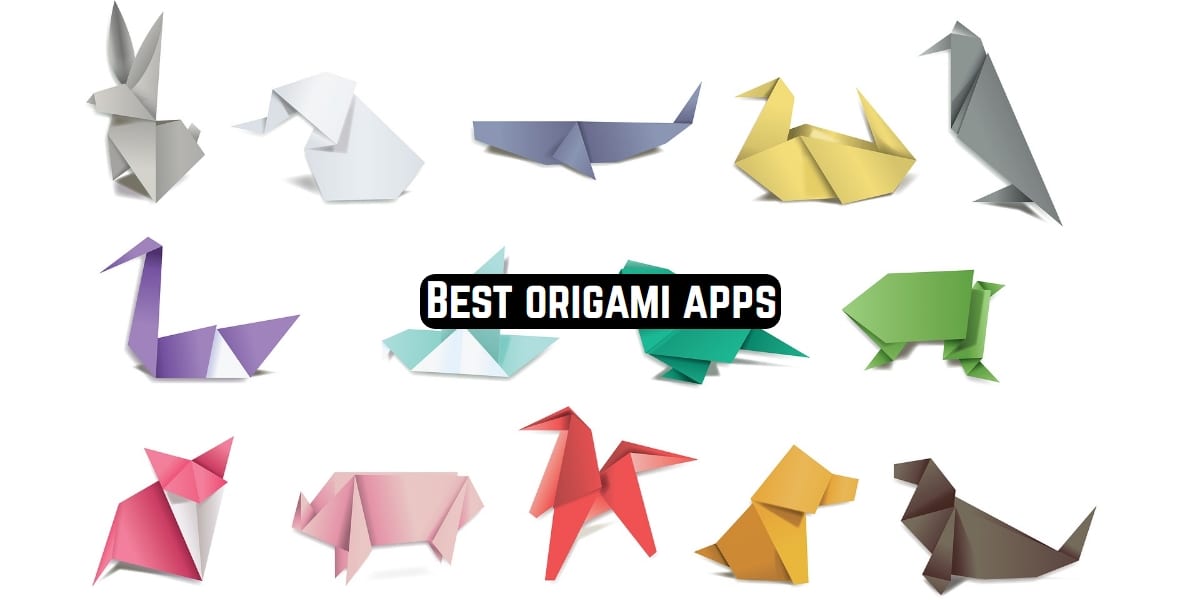 Origami is a great hobby to have a good time. By folding paper in a certain way, you can learn something new and even calm your nerves. First, you need to decide what origami is.
In reality, contrary to belief, we can say that this is not the easiest entertainment. Origami is a whole art, by mastering it a person can create something beautiful from a flat sheet of paper. You convert 2D to 3D by creating three-dimensional figures out of nothing.
If you're already starting to think that we're going to give you a full lesson in origami now, obviously we're not. We have something better specifically for those people who would like to learn how to work with paper.
We have 11 great iPad apps for you, which will be your teachers in this interesting and challenging origami world.
Let's Fold – Origami puzzle game
You don't need to have paper, cardboard or even a simple napkin on hand. Let's Fold is an option for those people who would like to try something new, but they are not very good at needlework or just do not like to work with their hands.
Here you will fold origami without paper – it sounds a bit silly, doesn't it?
In the app, you get all the materials on your iPad screen and you don't need anything else – except a little concentration and interest. The app design is beautiful, so it's a pleasure to use it.
For some holidays, developers even add a special collection of figures – for example, during the Christmas holidays.
You can also print a full figure from Let's Fold if you want to make it in real life. The paper will display all the details that are worth looking at. You can enjoy origami anytime and anywhere – even without paper!
Origami Paper Art – 3D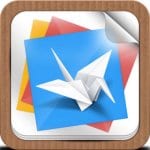 The word origami is composed of two parts of different words, which verbatim will be translated as "paper folding". This art is indeed what it appears to be – you fold paper, exactly what Japanese culture does.
Nowadays origami is used as a combination of different origami techniques – and it doesn't matter where this technique came from.
Origami Paper Art is an application that will help you make different origami. They can be completely different – for example, useful and cute figures or children's toys.
Each figure is collected according to a special instruction, which is suitable only for one item. Origami Paper Art has a step-by-step instruction for each piece, some steps followed by beautiful animation.
This will make it even easier for you to get the desired result, as well as to get a little closer to the amazing art of origami.
You may also like: 11 Best scrapbook apps for Android & iOS 2020
Fun and Easy Origami
If you are looking for an application that will work without problems without an internet connection, then one of them is Fun and Easy Origami.
This application will not only tell you how to create something unusual from paper but also entertain you on the road or in another country when you do not have internet.
Fun and Easy Origami is an educational application that teaches methods of paper folding for all comers. Because of the cute and cartoon design, of course, you'd think it was designed exclusively for children.
In fact, anyone who has just started working with paper can study with Fun and Easy Origami. Thanks to the manual, you can master the technique of creating more than 60 figures, and some of them include animated step-by-step lessons.
Child Origami(100+)
Children are as interested in origami as adults. Probably, it is even worth noting the fact that most often interest in such figures occurs before the age of 18-20 years.
Therefore, there is a separate category of instructions and details that are designed for children. In this area, the Child Origami application was developed, which contains more than a hundred simple instructions.
In this application, your child will be able to find the figure that he or she likes most. It can be different animals – such as a giraffe, fox, cranes and other animals, as well as fish and insects.
Each picture hides a full instruction, which will be easy for your child to understand. Do not know how to entertain your child? Offer him Child Origami and he surely will find something to do.
Origami Paper Craft WiKi
Origami is the most ancient art that not everyone can understand. We all know that there is a famous WiKi service, which allows you to learn literally everything about this world!
Now the origami universe also has a similar service – an application called Origami Paper Craft WiKi. With it, you will surely amaze your friends with new skills and art.
In Origami Paper Craft WiKi there are a lot of different animated instructions, which are designed to help you in making figures. Each figure has its own 3D instructions for you to follow to make it a reality.
Surprisingly, all the instructions are implemented in such a way that even a little child can follow them – and he will get a delightful result. Of course, you should consider the level of complexity of the figures and gradually increase it.
You won't need to look for individual video instructions or ask someone to show you the technique – Origami Paper Craft WiKi has everything you need.
How to Make Origami
How to Make Origami? – I guess it's the first request entered by people who wanted to fold a piece of paper in a special way. This is exactly how the developers named their application.
You do not need to think about the functionality and purpose of the application – it is already reflected in the name. And even if the folding paper does not seem attractive to you, you can soon change your own opinion.
In primary school, you probably folded the simplest figures already. Here you can learn a little more and get more new skills. From a simple piece of paper, you can get a bouncing frog or any other figure you want.
Even if something hasn't worked out during the origami process, in How to Make Origami you can go back a few steps or repeat the whole process from the very beginning. We guarantee, that soon you will be finally drawn into this fascinating world.
Skilled Origami
An interesting grey elephant will be the main borrower of your free time.
Do you want to advance a little in the art of origami or just improve your own technique? Or maybe you are planning to create a whole paper zoo, but you need help in this difficult task?
In that case, the Skilled Origami app and its elephant on the icon are here to help you.
You'll find a huge number of step-by-step tutorials in the app that show you how to work with the paper with incredible precision. If you follow all the rules of folding and also be careful, then you are guaranteed great results.
Lots of animals, flowers, planes, and other figures are already waiting for you inside the Skilled Origami app. If you like to work with paper, but don't want to search for video lessons all over the internet, then this app is exactly what you need.
Paperama
If you are not yet interested in the beautiful world of origami, we can assure you: you have lost a lot! Here you can find a lot of beautiful figures, handicrafts and other variations of paper fold.
Every detail is unique and you will be able to repeat it only if you have instruction or you have already made it many times. In the Paperama application, you can start your acquaintance with origami with the help of virtual figures.
Every detail will come to life on your tablet screen after you have built it. You will need to follow the instructions exactly and follow all the lines that are displayed on your screen.
It won't always be easy to do – but we're sure it's worth the effort to get it done. The most important thing is not to use too many folds and tries – otherwise, your figure will simply not be able to keep its shape. Enjoy realistic folding effects right in the Paperama app.
You may also like: 9 Free clip art apps for Android & iOS
How to make Paper Airplanes
To create your own aircraft, you don't need to have a complex engineering education and spend your whole life working with heavy equipment.
You can take an ordinary piece of paper and start creating – a beautiful creation will come out of your hands after that. Origami helps you create your own planes using only paper, your own fantasy and How to make Paper Airplanes app.
The app is easy to use and you should be able to make a paper airplane from the first time – as long as you've done everything according to instructions, of course. Paper origami allows you to develop motor skills, and it is also great for noisy and naughty children.
By installing the application How to make Paper Airplanes, you will be able to occupy for a long time not only yourself but also your children, who will either watch your actions or try to repeat everything exactly after you.
Paperamar Folding Origami
The Paperamar app is presented as a simple and intuitive application that even people who hold the paper in their hands for literally the second time in their lives can begin using. Bright design, pretty look, and a logo depicted as folded letters – literally every detail fits the idea.
In Paperamar you can choose the level that suits your current skills. Here you don't need to use physical paper or tear out sheets from your notebooks. All materials are provided directly in the app, on your iPad screen.
Virtual sheets of paper can be folded according to the instructions on certain fold lines, as well as following other instructions.
In Paperamar you will see a truly realistic 3D animation of your figures. All levels are accompanied by a great soundtrack, which will allow you to relax even more and get a lot of fun from the process.
Origami Challenge
Origami Challenge is another application that is split into different difficulty levels. At each level, you will perform a task that will be rated according to different criteria – for example, repetition rate, as well as the accuracy of paper folding.
With Origami Challenge, you'll create something extraordinary on your tablet screen, literally guided by a few hints.
You'll need to fold the paper with some precision. Inside the main Origami Challenge application, there are also mini-games, as well as individual game modes. All this diversity in the gameplay does not let you get bored.
In total, the game has more than a hundred different levels, which is not so easy to pass. Your achievements can be shared with friends, as well as sent to social networks.
Show them some of the most famous geometric shapes in an unusual way, and Origami Challenge will help you visualize it all.
Throughout the course of life, a person can change many hobbies. These can be computer games, cross embroidery, sports competitions and much more. Not inferior to them and origami.
Many people are trying to learn this art, but, unfortunately, most often without results. This is due to the fact that people find poor quality instructions or can not devote enough time to a hobby.
We did the first part for you – we found great sources of inspiration and ideas. All you have to do is download one of the apps and start giving the boring paper an interesting shape!