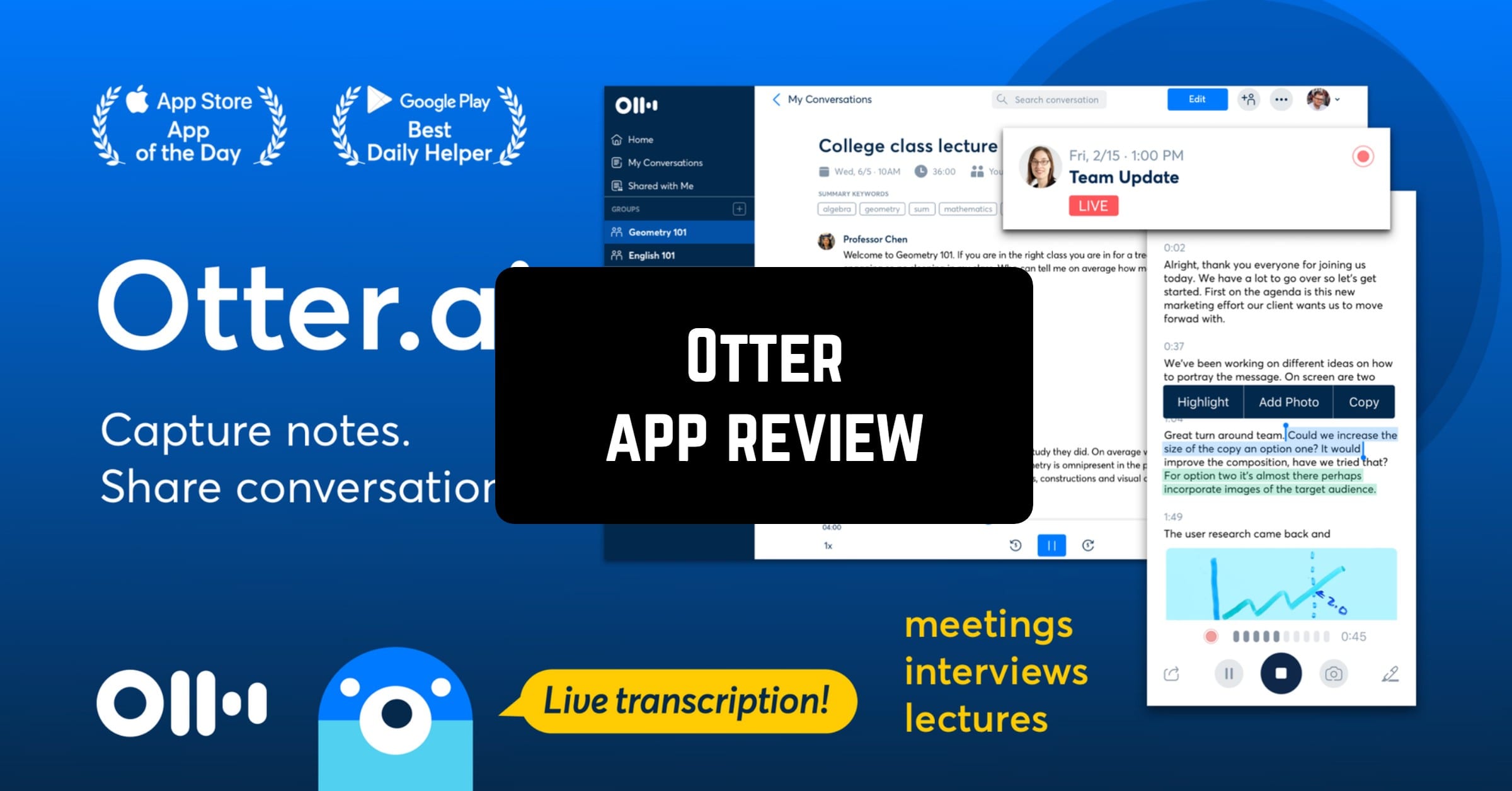 Do you suffer from forgetting everything all the time? In this case, we have excellent news for you! Otter app is a useful tool that records and saves your meeting notes in real-time. Now you can easily check all the necessary notes in one place. Let's find out why this app is so special.
First of all, the Otter app features its easiness of usage. After downloading the app, there is a simple registration procedure, so it will not take too much time. Or, you can log in via Google or Microsoft. On the homepage of the app, you will find a wide range of functions and pick a preferable one.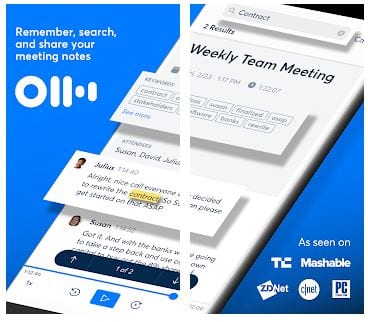 Otter app allows you to keep in touch with all your coworkers. Everyone can add pictures and slides, edit or highlight meeting notes. The integrated AI helps you to automatically place punctuation marks, identify orators, and create word clouds. What is more, the app adapts to people with limited abilities, as it guarantees live subtitles for deaf people.
We have to admit that the Otter app provides convenient search facilities. You can click on the particular word to get to the place where it is mentioned. Plus, you can regulate the preferable speed of recordings.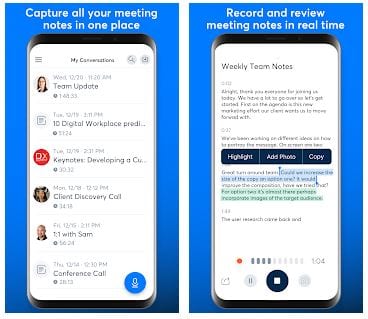 Moving on, the app offers audio and video import. Otter app allows you to export texts in PDF, TXT, or SRT formats. Moreover, you can sync with Zoom account or calendars to receive reminders.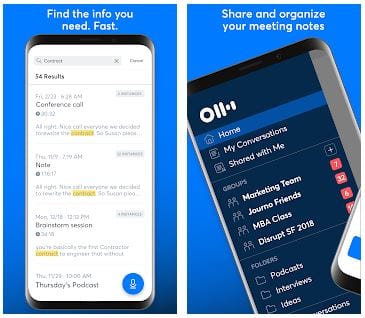 The manufacturer stands firmly behind the security. The app keeps your data confidential and you can delete it completely anytime you want – so, there is no need to worry. Otter app has free access, but if you want, you can purchase the Pro version at a quite reasonable price.
Otter app is the best solution for daily meetings, lectures, webinars, and interviews. Do you want to make your working process as efficient as possible? Then, hurry up to try this app. We have used it for days and have not found any disadvantages.