PlayerPro is an excellent application that, having once installed, users keep for years and do not regret. Why is this so? The application works great with all modern video, music, and other media formats. But it does so with retro ones as well. It provides excellent playback quality. Hanging, braking? You will forget what it is with PlayerPro.
Moreover, the application interface is very user-friendly. Of course, you can select music or videos by genre, artist, album, and so on – the PlayerPro groups them all by metadata on its own.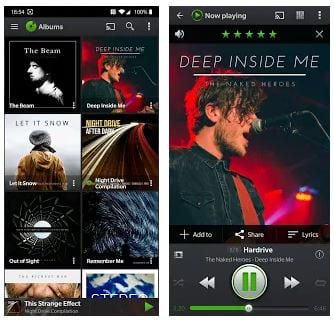 But you can also select, view, and play files by folder just like on a PC. Few printers are capable of doing that. But this is often the most convenient option for a user since we group files by private parameters. For example, people might have folders like Favorite, Movie Music, Party Music, and the like.
Grouping all of this into playlists can be a hassle and time-consuming affair, especially if you use several different devices. In general, the developers are great pros – they have provided such a convenient option for the users.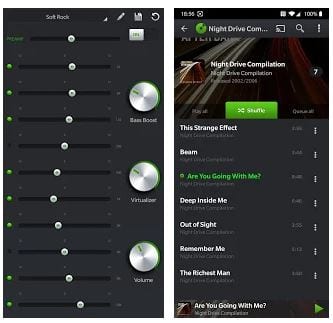 The player's design is minimalistic and neat. The currently playing song is highlighted with a separate color of the perfect brightness. Bright enough so that you don't have to scan the screen with a magnifying glass, but it doesn't hurt your eyes either.
There are tons of sound settings, and you can choose the ideal one for yourself. It manages to find music lyrics on the Internet and provide them to you.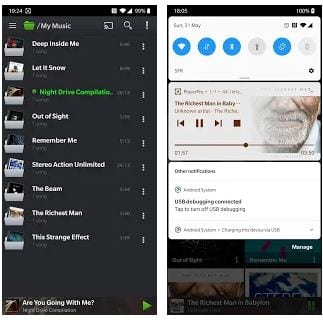 The views can also be customized. The PlayerPro will show you albums and folders as a list, or layout of album covers. It can also show the cover image while playing the track, with large, easy-to-use controls underneath. The app collects statistics and offers your favorite media, albums, and folders at the top.
Overall, sure, when developing PlayerPro, the team thought about user convenience in the first place. So we highly recommend taking advantage of the results of their work.