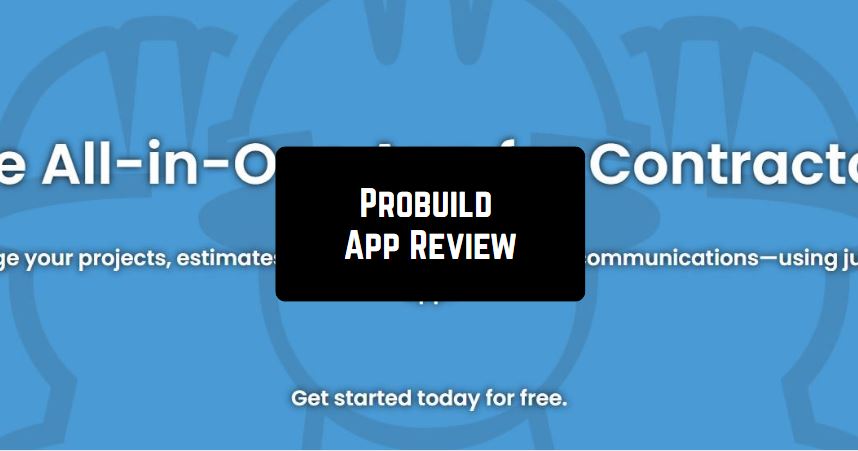 Probuild is a business management app that allows users to control projects, estimates, invoices, timesheets, and communications from anywhere.
We have to admit that this application runs steadily without any lags and bugs. Plus, the installation will not take up much time!
Thanks to this application, you can easily manage your day-to-day work operations by using only a mobile phone.
And for those who want to buy already made houses, we recommend checking the house and apartment haunting apps.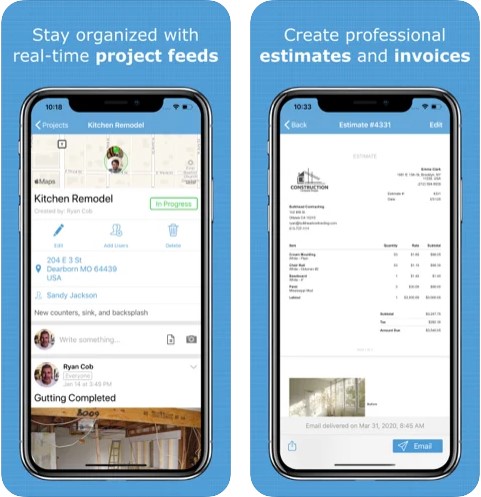 Probuild comes with an extended number of features, so below you will find the most useful ones:
Remotely control all your projects with real-time project feeds
Create professional estimates and invoices
Capture client signatures directly on your phone
Provided in-app communications
Allows to track the employess' location
Document your work by adding photos
Conquer payroll with electronic timesheets
In addition to the aforesaid, the app comes with an intuitive design that makes its interface very straightforward. Thus, even inexperienced users will quickly find out how everything works there.
We have to mention that the developer makes his best to provide an excellent user experience, therefore the app's version is constantly updated. No doubt, this is a great bonus!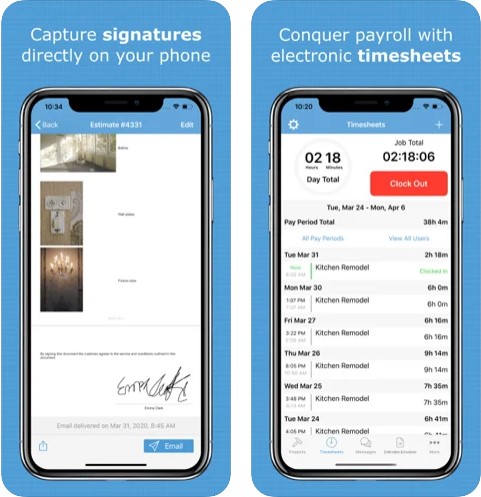 Another useful option that many users will certainly like – the app does not require a constant internet connection. Moreover, if you open the official website, you can check various video tutorials. Plus, you can also contact very responsive customer support at any time.
By the way, Probuild comes with two versions – Basic and Pro. The Basic version includes full access for up to 2 users. However, if you want to purchase a Pro version, it comes with a quite reasonable price, unlimited users, and priority 24/7 support. As a whole, the majority of users like this app, as we have not found any negative feedback about it.
Check also the best building game apps.
Summarizing all the points mentioned above, Probuild is truly worth trying. We can surely say that this is a must-have tool for all contractors, plumbers, and electricians. Highly recommended!