If you are a technical specialist and spend a lot of time working on the move, then the ReportOne app is WHAT YOU NEED. ReportOne is an excellent utility for your phone (there are also versions for Windows, Mac OS X, and iOS on the official reportone.net website).
It will allow you to manage all maintenance events and meetings with clients, draw up progress reports, organize work with more than one specialist, control profitability, and much more.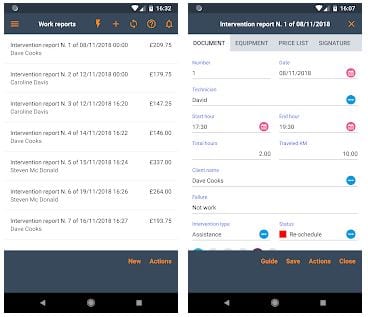 An excellent feature of the app is the ability of ReportOne to work offline. Registration is not required to work with ReportOne. When launched, the application will show you three options: continue without registering, create a D-One account, or select an existing one.
Then you can insert your data and the current number of your own documents into the application for further work with them.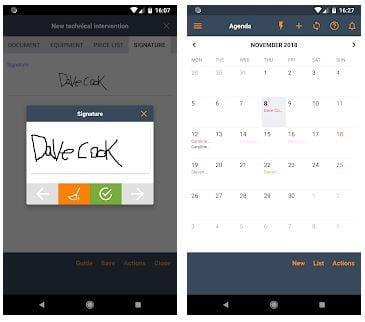 You will see a large green button on the main screen of the application to add a new customer (or click the 'New' button in the lower right corner of the screen). And if you click on the plus icon in the upper right corner, you can add a new client, a new item, and add or schedule new technical interventions. To use more features, such as monthly summaries, work reports, or detailed information, tap the menu icon in the screen's upper left corner. With ReportOne, you can also get your clients to sign your reports right on the device screen and send them by email!
After work, to export all your business data from the ReportOne to Excel, tap 'Actions' in the lower right corner.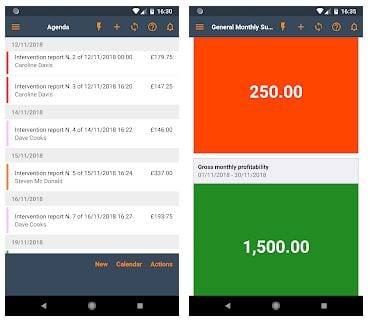 ReportOne's interface is intuitive and user-friendly. If you need more information, click on the question mark icon in the upper right corner. Besides the tutorial, there are many useful functions.
ReportOne's technical support works great. You can leave your problem, and the developers will answer you within a short time (maybe even within a day).
The application can be downloaded from the Play Market to your Android device for free. All in all, ReportOne is the perfect choice to organize your work and facilitate your customer interactions.