11 Best ridesharing apps for Android & iOS
If you happen to find yourself in the middle of nowhere, you will probably feel desperate to get out as soon as possible. This option is available after you read this article!
Here is the list of the most reliable ridesharing (and a little bit of taxi) apps, which are designed for iOS, as well as for Android. Having them in your phone will never let you get stuck anywhere.
BlaBlaCar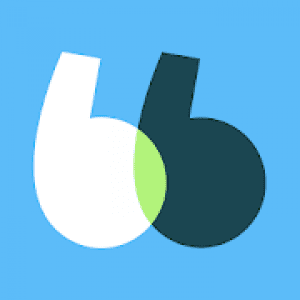 This app is going to be a perfect option for those, who is looking for a comfortable long-distance journey. BlaBlaCar is one of the most reliable apps from the list – you don't have to worry about security.
There is an option for females to use the settings, which will allow them to find a female driver or passengers. The second thing that you don't have to worry about is finding the car and the driver.
After you give the app some basic information about you and your journey, the algorithm will easily find people using the same route and driving the same direction.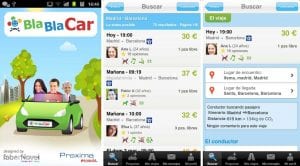 You may also like: 11 Best location sharing apps for Android & iOS
Uber
This is a taxi and ridesharing app, which is an undisputed champion of the ratings. Its strongest point is that it covers a wide variety of countries.
The interface is easy and the app itself is packed with various functions. Uber can analyze your preferences via collecting data about your journeys and with the help of your feedback.
Lyft
Another nice app, designed specially for the United States travelers. The app provides you with a wide range of cars, giving you the opportunity to choose the best option.
Its main feature is that this app is used for short trips, usually within the state you live in.
What is more, Lyft is considered to be one of the most easy-to-use and reliable ridesharing apps in the United States.
PopaRide
If you are from the United States and decided to visit Canada, this app should definitely be downloaded on your smartphone.
PopaRide was created for the journeys within Canada, but you can also use their service to get from one country to another and vice versa. It works especially well in the cities of Toronto and Ottawa.
The app is similar to Uber in terms of functions, but it has a slightly easier interface.
Avis
Avis is believed to be the best car-sharing service in the world. The main reason for this is that you can find practically any car from luxurious BMW to a relatively cheap Renault.
Avis also helps you to find a car, which is waiting for you just around the corner.
Not only Avis has a great park of cars, but it is easy to use. The booking process itself is highly unlikely to take you more than a few minutes.
The system of discounts is also very pleasant and quite flexible. For instance, if you fill in an application form, you can obtain a 5% discount or even more.
Europecar
If you need a car right now and right here, Europecar is at your service!
The main advantage of the app is that it covers almost the whole world. No matter where exactly you need a ride: in Japan, Europe, The United States or Russia.
You can choose out of the cars of different classes, from standard to premium. The app will find the car, which is located in walking distance from you. And it will take maximum 30 seconds. Amazingly fast and easy!
Bellhop
If you care a lot about saving money and optimizing your budget, the first thing you should do is to install Bellhop. This app is aimed at finding, analyzing and comparing all the possible options of a ride.
Imagine that you will never worry about finding the best transport and the most suitable time because the app will solve this. Bellhop is directly connected to the best ridesharing and taxi services, such as Uber, Taxify and others.
The only thing you have to do is to choose the most comfortable option. With Bellhop, you can find the cheapest ridesharing opportunities at a click on a button. Isn't it a perfect thing for travelers or busy people?
Via – Affordable Ridesharing
If you don't have a car or a driving license, it is not a problem. Join another driver chasing the same direction as yours. Not only is it easy-to-use, but also incredibly cheap.
You can do even without information about yourself. Just pick the location and destination. The algorithm will do the rest of the work, giving you the options, starting from the most affordable ones.
The costs of the cheapest options are usually a bit higher than using public transport. But the comfort will be much more higher in the car.
When used on a regular basis, the app will create a system of discounts for you. For instance, it can make the payments without taxes possible.
sRide
Worried about security? No problem, because 90% of ridesharing apps users recognize the importance of feeling safe and comfortable during the travel. If you are one of these 90%, feel free to install the most reliable app on the market.
sRide takes serious security measures in order to make any journey safe and enjoyable. For example, it has advanced verification programs, which will ensure that the driver is reliable and the car is in good condition.
Another interesting and useful option is creating a plan for your travel. The app will help you to find the best route and the fastest way to reach your destination. And, for sure, sRide will try to give you a wide range of options to choose from!
By the way, in this app you can ride a motorcycle as well!
Motar
This is an app that you can rely on. The first reason why it is so convenient is that it has been on the app market for more than 10 years now. Few apps can boast off such stability.
The principle of its work is easy. The drivers give Motar some information about their travel (the starting point, the distance, the sights they will visit, etc.). The passengers choose the driver whose traveling details match with their needs. And that's it!
However, you should keep in mind that Motar is aimed mostly at European countries.
TT RideShare
If you want to travel (or simply go to school/university/work) by car, but you don't like to use a traditional taxi service, TT RideShare is a must for you!
With the help of this app you will:
 Save money. This app finds different options for your ride, so you can choose the cheapest one, which will be slightly higher than if you go by bus or train.
 Travel easily and safely. All the users are verified, so you don't have to take any additional security measures.
 Enjoy a good company. It is more interesting than going with a taxi driver, as you can chat or even make friends while traveling.
The app also has a developed location finding system, which means that you will find a car nearby in a few seconds.
You can also check: 25 Free travel apps for Android & iOS 2018