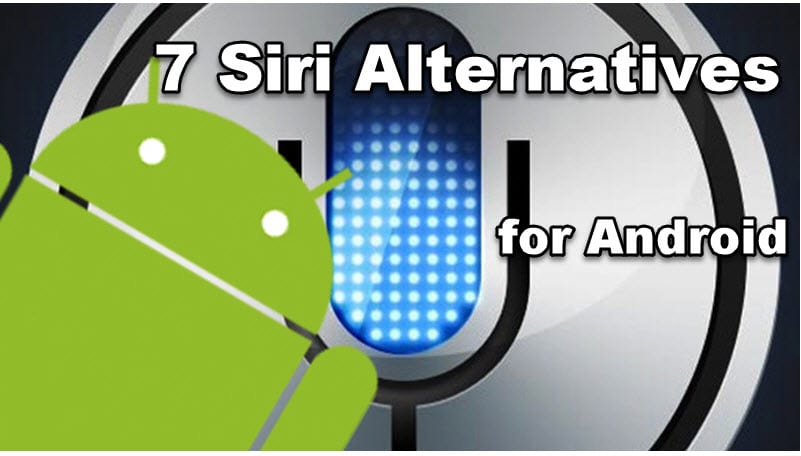 Our phones are not merely devices anymore. We use them not just for calls and messaging. They become our daily companions. We take our smartphone everywhere as they serve us in different situations. They replaced paper calendars, alarm clocks, navigators, audio players, maps and so on. The list has no end.  All these things are gathered in one SMARTphone.
One of the phone's goodies nowadays is voice personal assistant. It helps us to make all the operations hands-free. Voice assistants help out a lot in daily life. They help you keep track of important things and make your life a little easier to manage. It becomes more and more popular. And one of the leading voice assistants is Siri, of course. It gained its popularity because of Siri's integration and efficiency. But it is available only for iOS users. No doubt, Android world has created some similar apps for its users too. There are quite a few great ones out there. Below you will see the greatest Siri alternatives for your Android device.
Google Now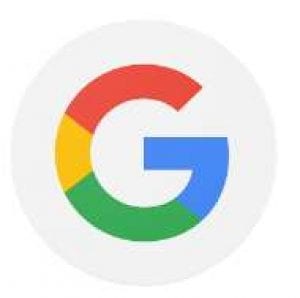 Google Now has a leading position among other personal assistant apps for Android devices. It is really a great alternative for iPhone's Siri. It comes with a huge number of positive features for you.  They are getting news, weather and sports updates, and even search hands-free using your voice.
Google now is your first aid. Ask it to help you: find best restaurants nearby, remind you to call your mum, set an alarm and more…
You can talk instead of type! Just say "OK Google" from any screen and ask your question. Google will speak the answer aloud.
You can personalise your Google Now feed and get notifications about the weather, news, traffic, sport and film events…
The more you use the Google app, the better results you get. Transform the way you search on the go!
You can also get Google Now Launcher which puts Google Now at the forefront of your device interactions.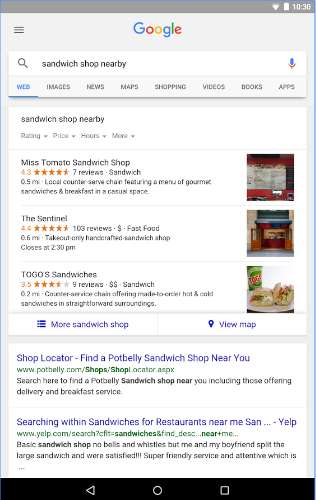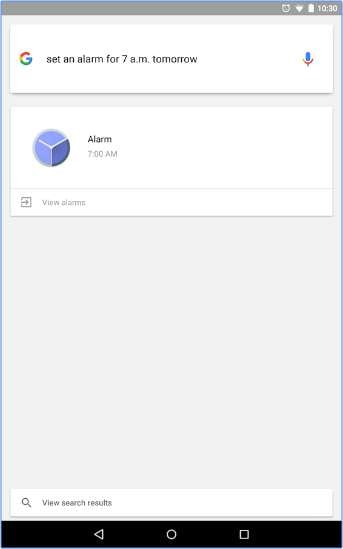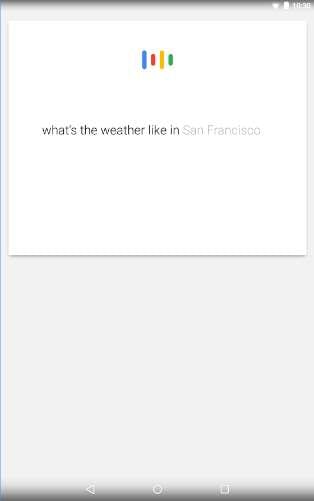 [Price: free]
Robin – the Siri Challenger
"… Siri has breadth, but Robin has depth!"
Robin app is a great Siri alternative for Android phones with its own specific features. As other voice apps it will help you to make many operations with the help of your voice: calling, texting, asking questions, getting directions, etc. You can ask it about nearest cafes, gas stations, weather, latest news and more. You can ask it to make a reminder or set an alarm clock. All hands-free!
Plus, Robin app has more personality than other voice assistants. Robin gives your smartphone a smarter character.
Robin is a personal assistant that can be both useful and fun, constantly learning and adapting to you. She'll even call you whatever names you want! Just tap the microphone button, and Robin will be all ears. Or, "wave hello" twice in front of your phone's upper edge (or brush/tap it lightly).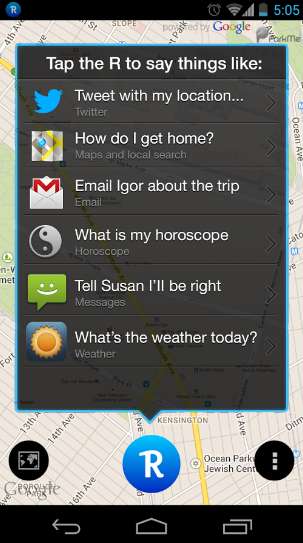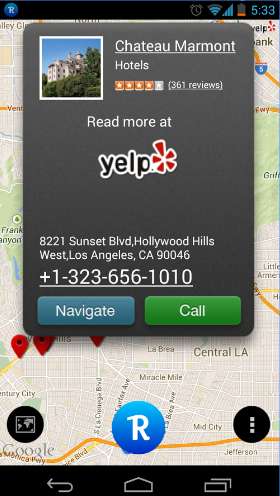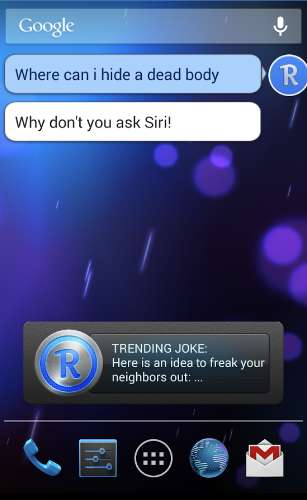 [Price: free with in-app purchases]
Assistant – Your Voice Aide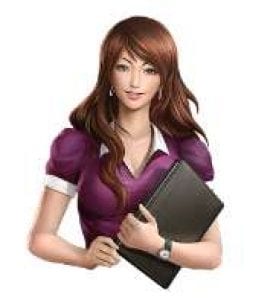 Assistant gained the popularity fast among Android users. Why? Assistant is an ultimate Siri application for your Android device. It has practically all features of Siri. It answers your questions, finds necessary information, sets an alarm clock and more.
Assistant Benefits
ASSISTANT REMEMBERS. Assistant remembers  and takes into account the places you like, the news topics you often reads, and all other your preferences. It is done to predict your wish as Assistant functions customised personally to you.
MULTILINGUAL APP. It is available in English, German, French, Italian, Russian, Chinese, Japanese and other languages. The list is constantly updating.
CROSS-PLATFORM. You can use Assistant on all your devices including laptop, smartphone and tablet.
IT LEARNS FROM YOU.  You can teach your Assistant to reply to your own commands for its existing skills.
ASSISTANT LOOKS LIKE YOU WANT. You can choose and change avatars or upload your own ones.
MULTIOPTIONAL. Assistant has a great number of useful options:
alarm (customizable talking alarm clock)
apps (you can just ask Assistant to open an app without swiping)
calculator, calendar, clock, horoscope, maps are also in the app
Assistant can translate to and from 40+ languages using Bing Translator
notifications (Assistant will remind you of anything, when you want: everyday reminders, birthday reminders, weather notifications, etc.)
Assistant will become your smart companion. You will really enjoy the app! Don't waste time, install it right now!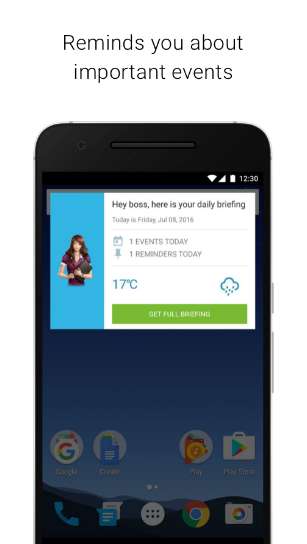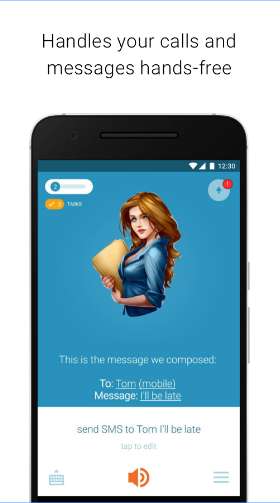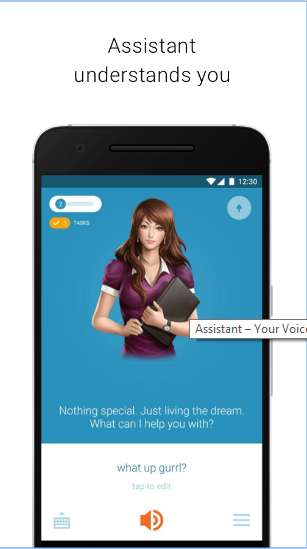 [Price: free with in-app purchases]
Genie Assistant – not Siri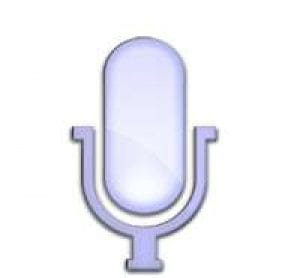 Get Genie is one of the best voice assistants for Android. Users can enjoy its brilliant features:
It has never been easier to send a message or to dial a contact. You are just to speak into your smartphone and command will be done immediately. Call a friend from a contact list just speaking: "Call Frank", or send SMS saying: "Mail Ann that I am waiting for her in a cafe".
It is possible to set an alarm or make reminders using your voice. Say "Set alarm clock", "Wake me up at 8 a.m on Tuesday" or "Remind me to call Jane at 7 p.m." and that will be done in time.
You can open news, forecast, maps and more with the voice commands.
Some examples of phrases that can be used: 
"Open contact Sam"
"Latest news in the world"
"Show video of Bill Clinton"
"Play music by Michail Jackson Billie Jean"
"Read me a poem about love"
"What is the distance to the Moon"
"What's the time in Alaska now"
So, you will no longer need to memorise special keywords or phrases. You can simply speak into your smartphone and voice actions will automatically respond to what you need. Talk to her, she is quite a character.
Genie application has several million downloads today! Join it too!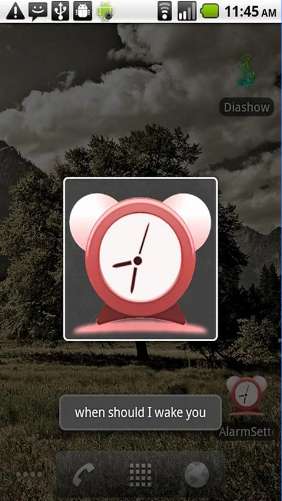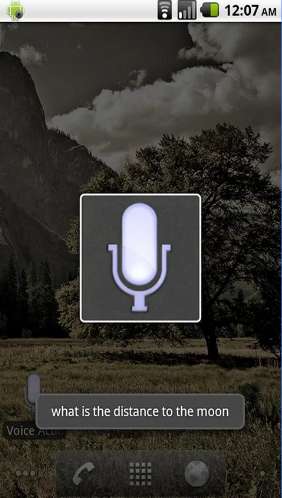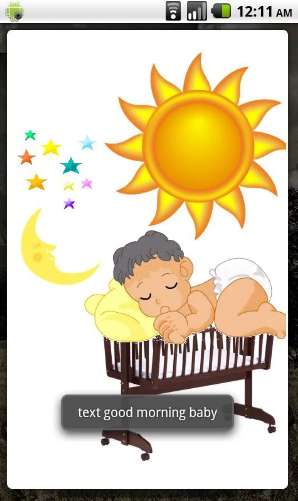 [Price: free with in-app purchases]
Dragon Mobile Assistant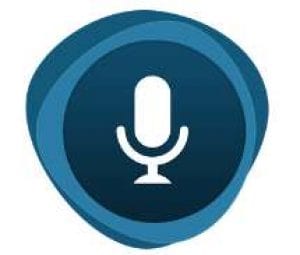 Dragon Mobile Assistant is a reliable Siri alternative for Android users. It will become your personalised, simplified, and customizable virtual assistant! Using it you can make calls, create events, get directions… More other useful services are available here.
Dragon hands-free services:
• Send and receive text messages, post Facebook and Twitter updates, emails and much more
• Set reminders, make appointments, and search the internet
• Be prepared for your day and ask about the weather or your upcoming appointments.
• Turn on Attentive Mode to wake up your assistant at any time, even if your screen is locked.
• Create your own voiceprint so your assistant will be attentive to only your commands and no one else.
• Choose a voice and create a name for your assistant.
Text to speech, speech to text, Dragon Mobile Assistant can do all that and more. Dragon assistant makes your life very easy when you have it on your phone.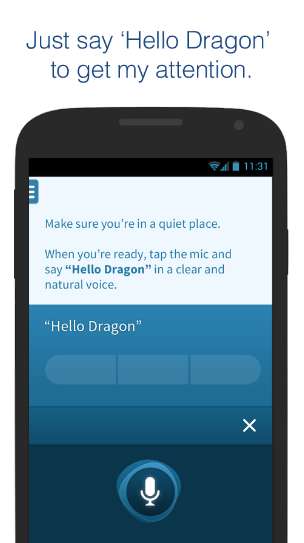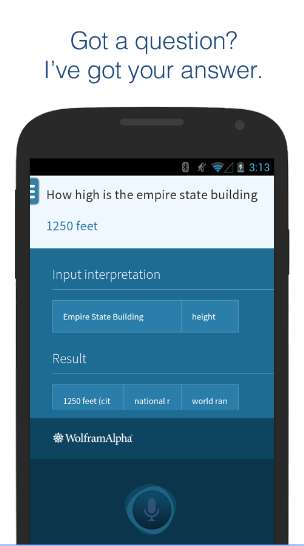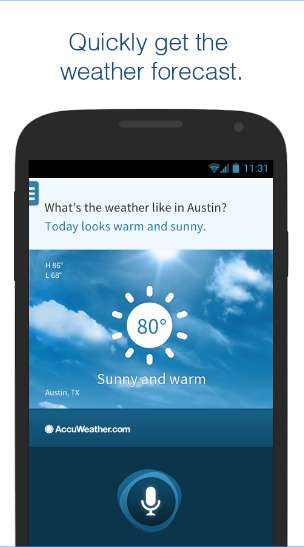 [Price: free]
ANDY Voice Assistant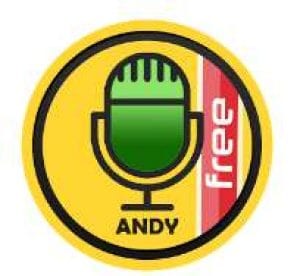 ANDY is a Siri-like personal assistant designed for android platforms. It is intelligent and knowledge navigator and a voice assistant.It has thousands of users already.
Voice features
You can send text messages or make calls to anyone in your contact list.
You can open installed apps on your smartphone.
You can ask any question (famous people info, weather, directions, interesting facts in science or medicine, holidays, movie and music topics and so on).
You can ask about word definitions.
You can ask to translate phrases from English into Spanish or Japanese ( over 60 languages are available).
You can play music on your device.
You can even teach Andy your name, set alarms & wake up times, set reminders and more…
ANDY Voice Assistant covers most of Wikipedia information.
How it works
To ask a question or to give a command, tap the microphone button on the application home screen. Or you can just shake your phone. ANDY recognizes your voice and search for the answer. The answer will be read to you in a clear voice. Also, the answer will be displayed on the screen of the phone.
Users' base of Andy Voice Assistant is constantly growing. Join the community!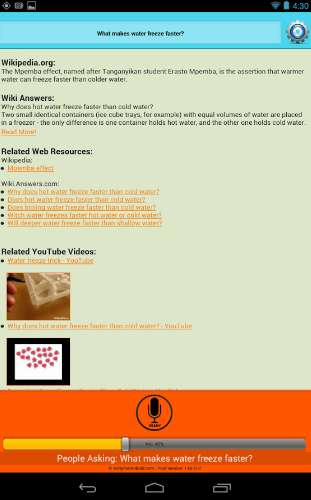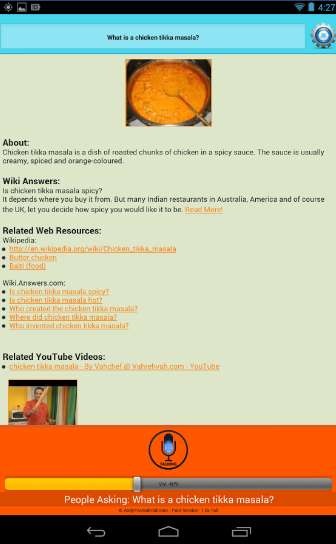 [Price: free]
AIVC (Alice)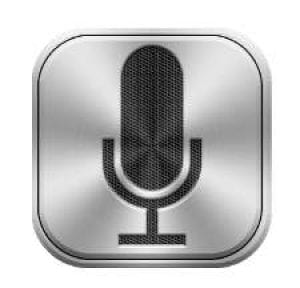 AIVC (Alice) is a free version of AIVC with additional features and NO ADS. Alice will become your perfect personal assistant with a number of useful options. They are a calendar, playing music, setting an alarm clock, translation, calculator, web search, etc.
You can have a conversation with Alice, give her instructions or ask for general terms of information. You can even create your own commands for Alice.
Examples of questions: "Have I got missed calls?", "What is the distance to Colorado?", "Remind me to meet with Jack on Monday at 10 a.m.", "What's the weather like today?", "Send a message to Kate that I come soon", "Play Shakira Waka Waka", "Navigate to San Francisco"  … 
Alice can help you do things quickly and easily. With Alice, Android users get a helpful assistant at hand, which understands more than just commands.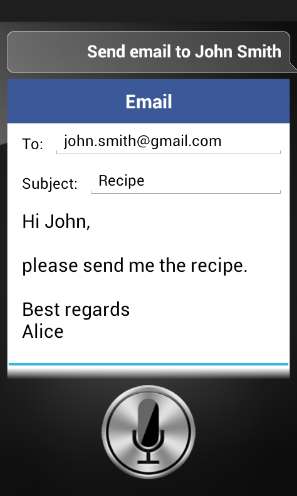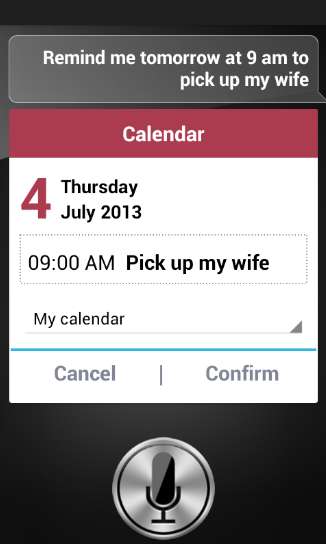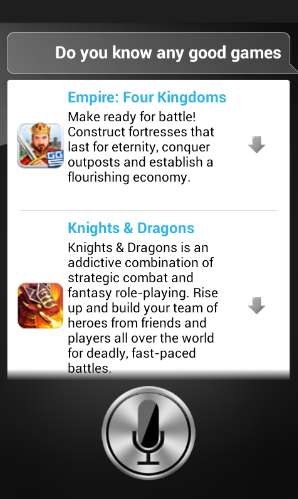 [Price: free]
That was the list of 7 perfect digital voice assistants available on Android platforms. These mobile applications can be considered the best alternatives to Apple's Siri.