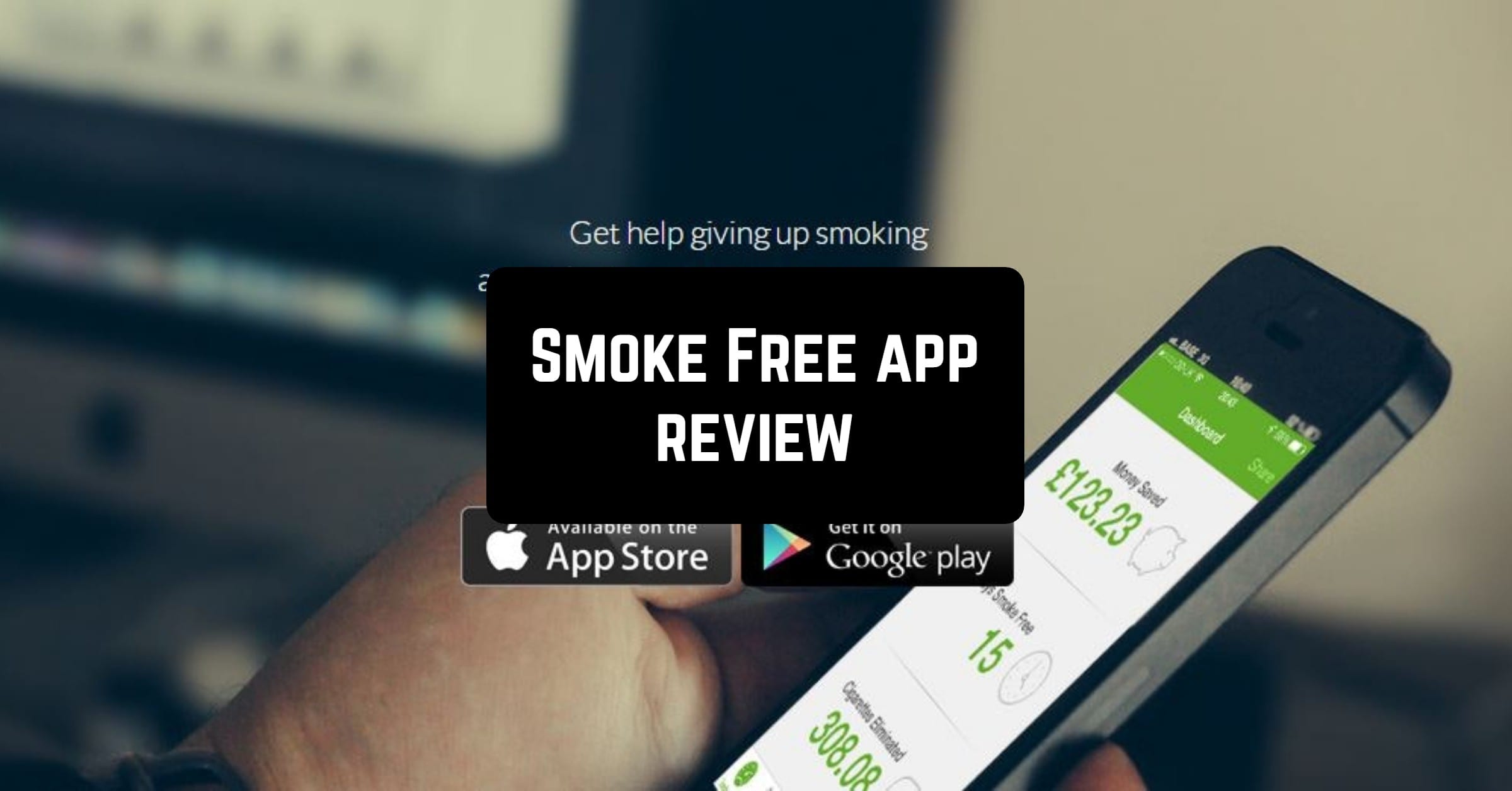 All smokers know they need to quit smoking. But how hard it is! You need an incentive to quit smoking. And the main thing is the visual display of the results.
Smoke-Free is the unique non-smoking counter every smoker has to try! The application clearly shows your progress, which brings great moral satisfaction and motivation to continue further!
The registration in the application is optional. If you register the data on your progress will be saved and synchronized with your other devices.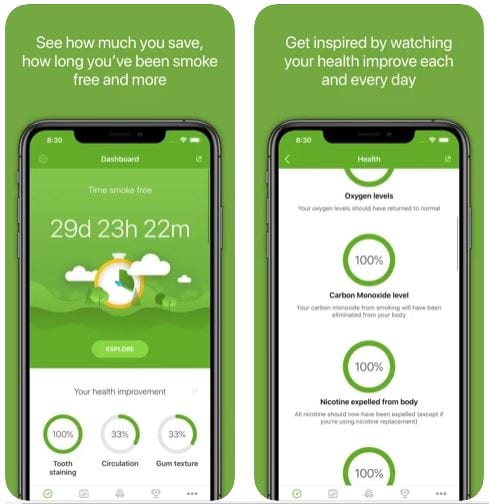 The application is designed in pleasant shades of green. Its design is intuitive, and the application is effortless to use. When you click on the application icon, a page opens where you immediately see the time without smoking. Scrolling down will reveal indicators of your progress (health metrics, money saved, time without smoking, achievements).
Before using, the app offers to set the cost of a pack of cigarettes in your country and the preferred currency. After that, you can monitor your personal statistics.
The interface is simple: at the bottom of the screen, there are icons for a dashboard, technical support, a smoker's diary, cravings, and goals that you can set to quit smoking faster.
The health metrics in the application are impressive: the percentage of health restored during the time without a cigarette, the level of carbon monoxide in your lungs, the level of nicotine in your blood, and even such non-obvious indicators as breath's smell, taste, and even the risks of cancer, heart attack and diseases of the cardiovascular system.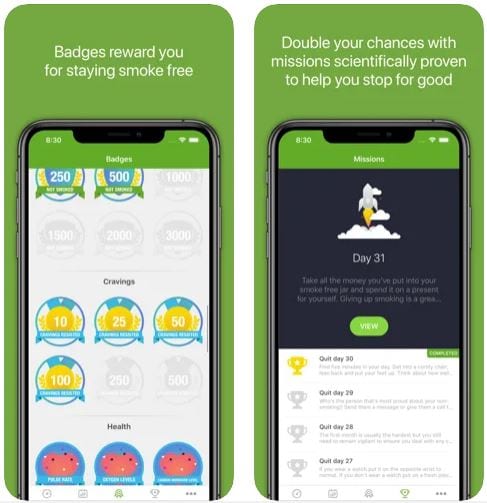 The app also allows you to set a goal, for example, "buy a bike", and the app will calculate the percentage of your plan being achieved based on the abandonment of buying a pack of cigarettes.
The app has a diary. Push notifications will remind you of it. This was good news since this option does not exist in other applications. Also, there are no images of cigarettes in this application, which is important.
Summarize all this, Smoke Free is the icon every smoker has to have on his screen. Its simple design and unique functions make it a perfect helper in such a hard way as quitting smoking.