There are a big variety of new games on the market up to the tastes and requirements of any gamer. But sometimes we all feel a little bit nostalgic and want to play some old-fashioned games. Speaking of which, do you remember a game called Hook Champ? It's a classic side-scrolling performer!
You may also like: 11 Best Games Like Sudoku for Android & iOS
We have had some good news. There is something we have all been waiting for for-a a sequel called Super QuickHook. It is an evolved, modernized, and improved version of an all-time favorite. It takes Hook Chap to an entirely different level.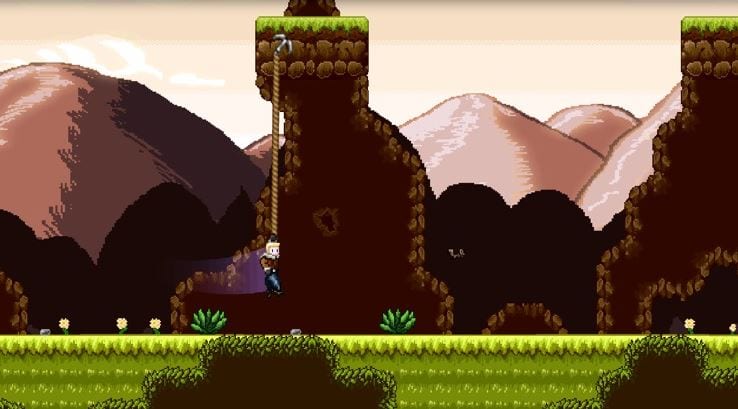 The first thing that really steals attention is graphics. Everything looks quite realistic and amazing in motion. The added tiny details bring up the beauty of the game, you will play with your mouth open. The characters look stunning as well and perfectly designed, nothing missing.
Besides the original features, the designers of Super QuickHook added some special touches to liven up the game. For instance, when your character passes by a tree, you can see a flock of birds flying around. Sounds cool, right? There is even more to it.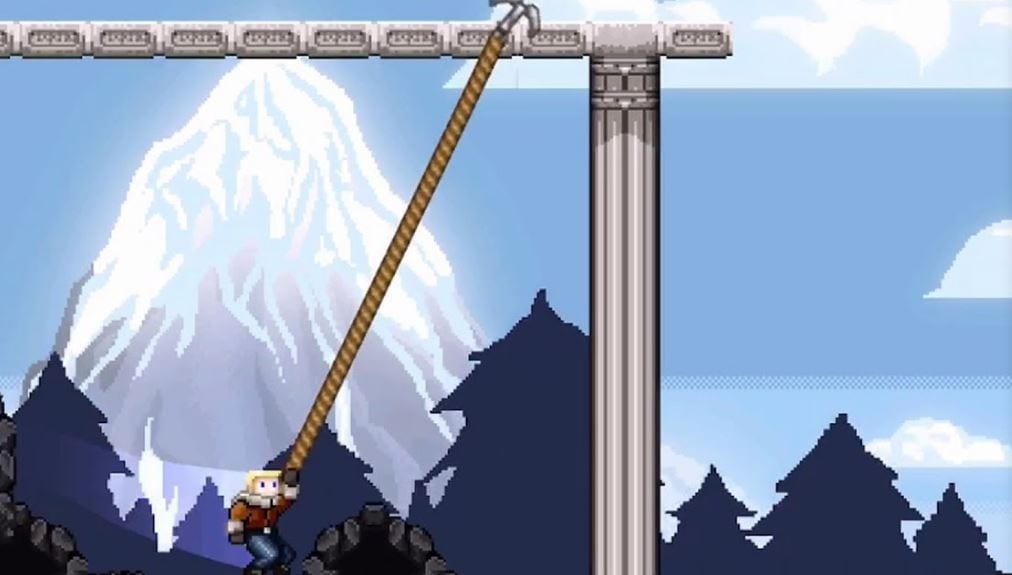 The main concept is the same, such as you swing your chosen character with a hook to collect the coins that later can be spent in the shop on some upgrades. But there were some complaints about the original game, so the creators made some adjustments.
You are free to move at your speed and explore the world as much as you want, there will be nothing chasing you. The other addition is the checkpoints, as long as you have crossed one of them you keep all of the collected coins, no chance of losing them.
You can also replay each level and if you beat a developer's score you can collect as many coins as possible and also find secrets in all the levels. Speaking of levels, there are 18 of them. But the creators added a little extra to Super QuickHook – Avalanche Mode. This level is endless with high scores.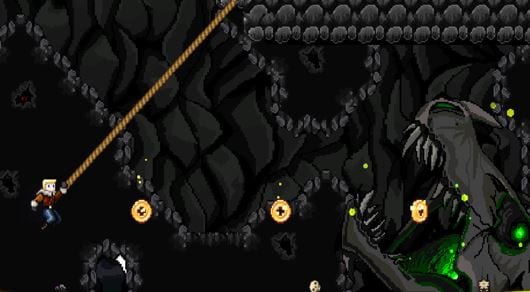 For those of you who like a little danger, there is an avalanche chasing you which makes you move fast unlike the regular levels. You can earn some coins as well to spend in the shop on some additional attire. Avalanche Mode itself can serve as a separate app as it's really deep and captivating.
It will make you return to the game again and again. The developers promised to add the 2nd level of Avalanche Mode to make the app more exciting.  We have to say that the game evolution really impressed us. The graphics are up the scale and the app is addictive. Sometimes the sequels really disappoint us but that's not the case.
You may also like: 9 Best Cloud Gaming Apps for Android
The content of the game and the visual effects brought out the best in Super QuickHook. We don't want to stop playing, this app is officially on our list of the best games ever. Come and join us!