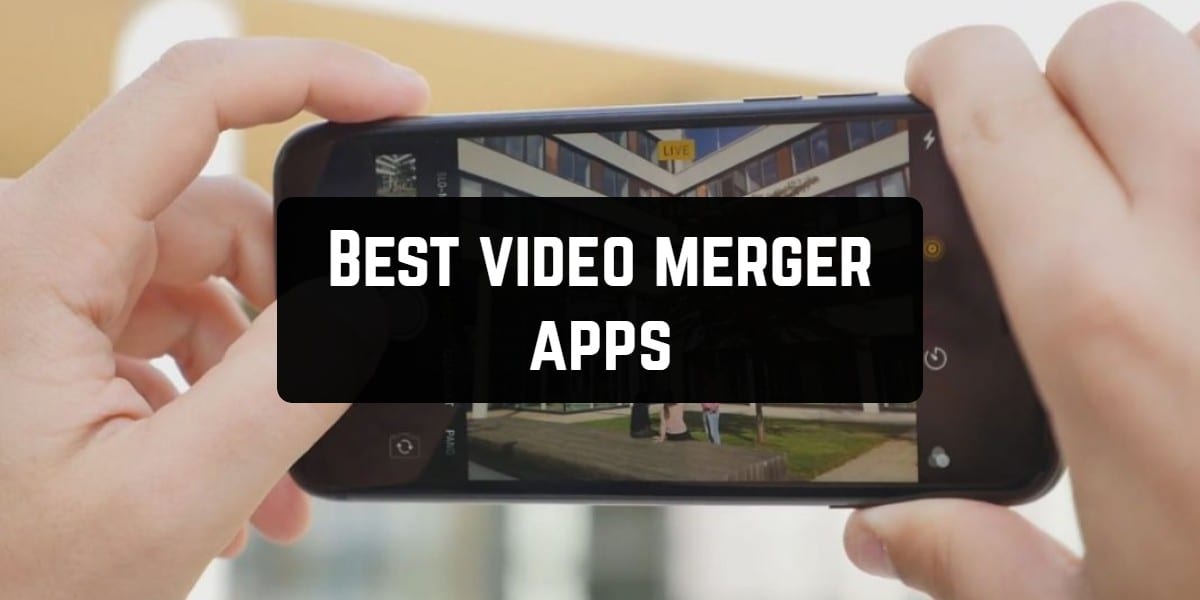 Programs for merging several videos into one may be different in a functional set. Special utilities are created for video merging. They, as a rule, allow you to add several files, set preferences and get the final merged file.
Other programs are full-fledged video editors. Thus, combining two or more video files are made into them through the timeline.
To create a great video, you need high-quality digital tools. You have to choose the one app that best suits your preferences. In this article, you will find the rating of the most popular video editors for mobile devices.
The key to choosing the right application is the availability of many functions.
Need to put together a couple of video fragments? Not sure which application to choose? Then this article will help you. These programs will help you to merge an arbitrary number of files into one project.
Adobe Premiere Clip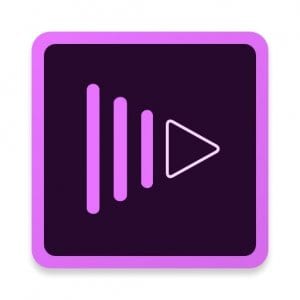 Adobe Premiere Clip deserves a special place on this list. The main advantage of this application is its versatility. It includes tools for editing, editing video, recording and exporting the result.
If you wish, you can edit the whole movie, not to mention the simple clips and commercials.
This is a complete solution for working with video and other media files. It provides access to a huge database of useful tools. Adobe Premiere Clip deserves a special place on this list.
The main advantage of this application is its versatility. It includes tools for editing, editing video, recording and exporting the result.
If you wish, you can edit the whole movie, not to mention the simple clips and commercials. This is a complete solution for working with video and other media files. It provides access to a huge database of useful tools.
The video merging is not the only function of the application. Thus, here you can find detail information about the capabilities.
Key features of the app Adobe Premiere Clip:
Clear interface
A large database of visual effects for video processing
Image change – white balance, contrast and more.
Carry out the installation of objects in different formats without conversion
Built-in video, audio, image converter
Availability of audio tools (recording and editing)
Ability to save the result in the optimal format and immediately download to your phone
High-quality video
Captioning tool
The program is updated regularly, new features are added.
Cutting the file into fragments, resizing
Record from the phone screen
Overlay filters, transition effects, titles
Combine many videos into one
Frame by frame processing
Uploading video to any online storage
Huge list of features, no useless features
High-quality content produced
The intuitive video creation wizard
Quick transition from one video to another
Ability to apply files of different formats during installation
The good audio processing tool
Export video and audio directly from the program
Simple management of all tools, available even to a beginner
Free and convenient reference materials on the work of the program in a special menu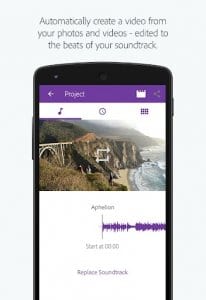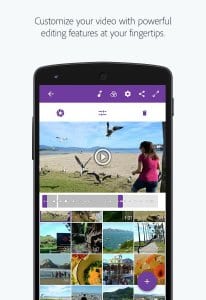 Besides, the application Adobe Premiere Clip has a high speed.
You can also read: 9 Best apps to create vintage videos on Android & iOS
back to menu ↑
VivaVideo – Video Editor & Photo Movie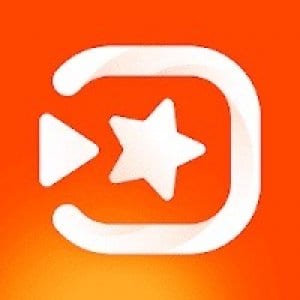 VivaVideo – Video Editor & Photo Movie is a very simple and functional program. It has a unique feature of combining various video formats into one.
Forget about a blurred image and problems with sound recordings. A remarkable feature of the video editor is the ability to create clips in high quality.
A lot of effective templates with screensavers will make your video unique. This will make your viewers admire the quality of the material being viewed.
The program will help you edit any format with the highest possible quality. The list of supported formats includes avi, mov, mp4, and others.
You can apply a huge amount of ready-made effects and transitions. The program stores a lot of templates with screensavers. They make the video not only spectacular and exciting but also extremely interesting.
Advantages of the program VivaVideo – Video Editor & Photo Movie:
High-quality videos
Work with music to video clips
A large number of available templates with screensavers and other special effects.
Convenient design comfortable menu
Ability to add text to the video as subtitles
The option of automatic correction of brightness, saturation, contrast and color tone
Editing video in any format
Speed up, slow down video playback
Allows you to replace the sound or add background music while mounting
Supports popular video formats
Quick cropping of any video fragments
Lack of noise and blur when receiving the final video
A huge number of screensavers and titles
The nice video editing system
The application is implemented in several languages.
Built-in tools and filters that are responsible for one hundred percent video enhancement
There is an impressive catalog with animated transitions
The developer constantly updates the application to connect the video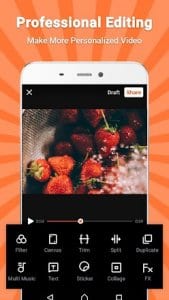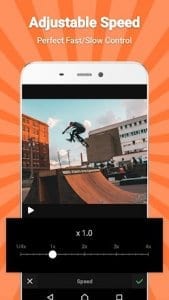 The application VivaVideo – Video Editor & Photo Movie is free for both Android and iOS platforms. Though it has in-app purchases.
back to menu ↑
Splice Video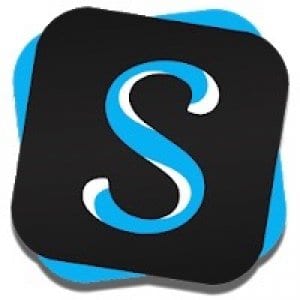 Application Splice Video is easy to use and has great functionality. The program includes the possibility of processing, cutting and editing video. Here you will find a variety of transition effects and filters.
The application is available to everyone. You can use the program for free. It has an unlimited number of formats and permissions to save your videos.
Features Splice Video:
Easy to use
Full video editing and processing tools
Export facilities from different sources
Adjust image, overlay effects, and filters
Create titles and insert images
Videos can be saved in all popular formats.
Create high-quality video
High-quality video content processing
Overlay filters and animation of transitions between fragments
Useful option to preview the result before saving
Stable work
Frame rate change
Work with a high-quality video
Save the finished video in the memory of your device with a few simple clicks
Audio overlay feature on videos
Add text and captions to video
Support for most popular video formats
Convenient user interface
Optimization
Image and sound synchronization option
Customizable toolbars
Editing at any frame rate
Advanced video editing features
Adding layered special effects
Training materials that you can find in a special tab of the application
Only the most useful features.
Free access
No ads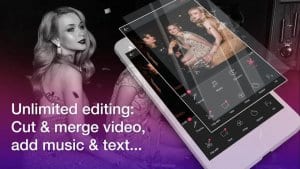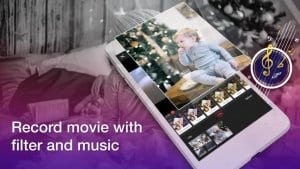 The Splice Video application is one of the most convenient tools for editing and merging video.
back to menu ↑
Video Editor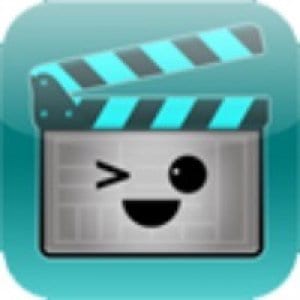 Choosing a program for video editing, you should pay attention to the utility Video Editor. The application contains a huge opportunity. They will help you quickly and efficiently combine various videos in high quality.
First of all, the utility works with any video file formats. This will make the application an advantage against the competition. Videos can be formed using photos.
Besides, each clip can be endowed with its own musical accompaniment. The program has a range of impressive editing capabilities a conversion function.
Key features of the application Video Editor:
High-quality video editing with the ability to convert to any format
Built-in database of ready-made expansion options
Availability of user-friendly interface
Ability to quickly edit video
Quick video trimming with the high-quality video
A useful feature of connecting a large number of videos into one
Special effects, filters, graphic animations and text support in the form of titles
Ability to add audio tracks
Ability to download videos from popular Internet resources
Placing the finished video in a variety of social networks (YouTube, Vimeo, and many others)
Video formation from a set of your images and photos
The extensive set of 3D effects
More than 30 formats for saving videos
The program supports multilayer installation
Fast video conversion
Easy control
Low system requirements
Clear video editing tools
Adaptation for all devices
It has a beautiful interactive menu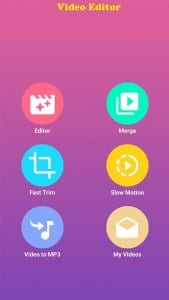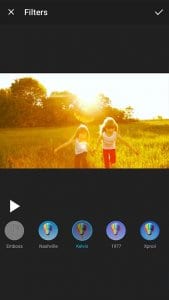 This is a program for creating professional-quality videos. Video Editor has the most simple interface.
back to menu ↑
VEdit Video Cutter and Merger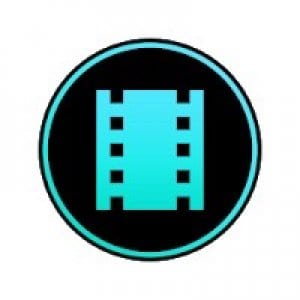 Unlike previous tools, VEdit Video Cutter and Merger is much easier to use. At the same time, it has most of the features that will provide you with a convenient video consolidation.
Here you can also edit video using ready-made effects. It is adapted to all types of devices.
The main features of the editor VEdit Video Cutter and Merger :
Nice interface
Low system requirements
Work with 3D (editing, editing, and output to the finished file)
Upload videos from your gallery
Allows you to view the result of the installation in real-time
Opening media files and saving them in any popular formats;
Audio overlay on content
Ability to add text and captions
Many built-in filters and effects that allow you to quickly edit video
Add graphic images
Combine many videos into one
Improve the video quality, adjust its brightness contrast and change the format
Integrated Internet downloads
Availability of training system
Customizable speed characteristics for playing video and audio
Advanced video creation algorithm
Ready-made templates for adding animation.
Has a variety of menu languages;
Unwanted parts can be quickly removed with an appropriate tool.
Does not take up much space in your phone's memory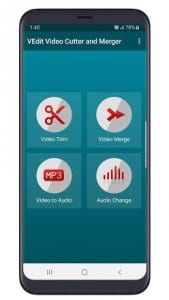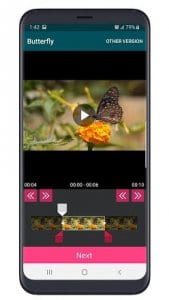 The developers provided the application with complete reference information for users. The application VEdit Video Cutter and Merger is absolutely free. It has a nice interface and diverse functionality.
back to menu ↑
Video Merger – Side By Side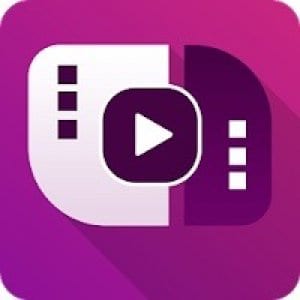 Video Merger – Side By Side is one of the most popular and convenient applications for video consolidation. That is what you can use for editing video. It has an incredible amount of built-in video processing capabilities (effects and transitions).
Advantages of the application Video Merger – Side By Side:
Ability to edit video, sound, add animation, titles, and other text
A large number of settings for each function
Ability to work in one video with different quality videos
Supports many video formats
Processes video in real-time
Professional program
Official support and regular updates.
It contains an extensive amount of effects and filters.
High-quality video
You can import high-quality videos from any sources
Processing each video fragment separately. Scaling, cropping, rotation, applying effects and transitions, setting transparency, adjusting volume, and others.
If you want to add effects, you can choose from 150 available.
The ability to establish relationships for effects
Saving video in high quality
Only the most useful features and tools.
Videos are automatically saved in your device's memory.
Free access to all built-in features
No annoying ads
This is a simple video editor with rich functionality and a large variety of effects. The program includes the ability to use images and audio when editing video files. The program Video Merger – Side By Side is absolutely free and does not need extra costs from the user.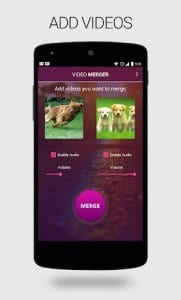 This program takes up little space on your phone. It does not need high parameters of your mobile device. This is a utility that allows you to edit video. Today it is considered one of the most polar in the world.
back to menu ↑
VidTrim – Video Editor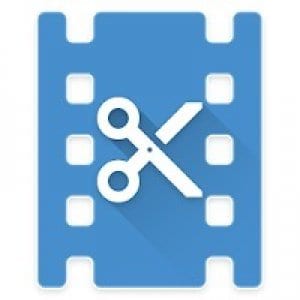 VidTrim – Video Editor is another great video merging application. It has great functionality and many features. With it, you can also edit videos. Create masterpieces and share them with your friends. You can do this via email or social networks.
Important features of the program VidTrim – Video Editor:
There is a convenient mode for comfortable video editing.
Ability to add audio and images to editable video
High quality exported video
Information section that will help you understand the functionality of this application.
Availability of video color correction settings option
High speed
A large number of useful features
The program takes up little space in the memory of your mobile device.
All popular video formats are supported
Intuitive control
More than 2000 effects and transitions for video and audio
Ability to check the effect used in the preview window
Built-in caption video editing software
Wide video recording capabilities
Processing and installation of high-definition video files, audio, and photo
Add various effects
Editing any media files
Create smooth transitions between connected parts of video or audio
Clear and easy to use interface, well-organized help, and tips service.
All the work of mixing video and audio material is done in one program.
Ability to work with the 3D format
Support for unique technologies
A set of "smart" tools to ease the work with video and audio files
You can download the application on a completely free basis.
No ads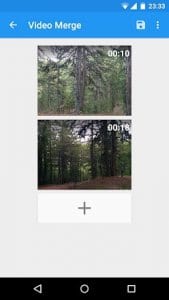 This is one of the most popular video editing software with a big number of extra functions. Almost all the main features and more materials are updated monthly.
back to menu ↑
Videoshop – Video Editor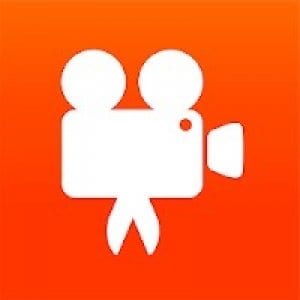 Videoshop – Video Editor is a powerful merge and video editing program. The video editing tool has a clear interface. Each button and function are in the right place.
Each new version of the application has the most innovative video processing tools. This is quite a popular video editing software.
Key features of the program Videoshop – Video Editor:
A huge number of unique video effects, a lot of powerful sound settings
Ability to process high-resolution video
Allows you to work not only in avi, mov, mp4 formats but also in most other
Provides simultaneous work with many videos
The video montage of content in real-time
Qualitative result
You can create and edit colorful three-dimensional animation in 3D;
Ability to record in high-quality HD
When processing audio streams, high-performance audio processing
Supports video editing optimized for specific device parameters
Is free
Without advertising
Ability to work in the complete absence of surround sound
Full integration with audio files, subtitles
Different sources of source content are supported.
Ease of processing video, audio, and other material
High-quality sound recording is possible.
Reasonable product system requirements, the ability to use the multilingual menu
Picture in Picture function, indispensable when creating video tutorials using visual effects
Ability to use hotkeys to call various commands
Easy change of the color gamut of the image in the frame, fragment color correction function
The built-in audio track processing functionality
The presence of light effects, special video effects, transitions, and filters
The program has custom templates and settings for editing video, audio content
The option of synchronization
Convenient deletion of several videos at once through a special dialog box
It supports a wide variety of video and audio formats.
Fast video saving process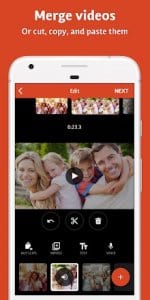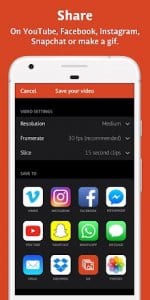 This is a completely free application that has a large set of useful tools. Combine several videos in one to get the desired result.
back to menu ↑
Quik – GoPro Video Editor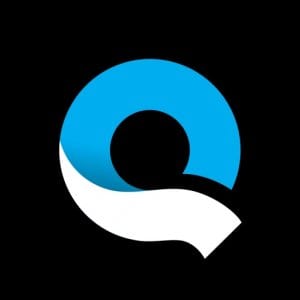 Quik – GoPro Video Editor is a free video editor, great for novice users. With it, you can connect many videos. It is suitable for creating videos from fragments, photos, music. It contains smooth transitions, effects library, supports a large number of formats.
Thanks to the excellent functionality, the application has gained great fame.
It supports all common formats, allows you to cut video and add various effects. Besides, you can optimize quality. The application will help you learn to mount interesting videos and standard videos.
Advantages of the application Quik – GoPro Video Editor:
Friendly interface, step by step wizard to create video
Included all the necessary video editing tools without losing quality
A large database of special effects, transitions, shapes and more
Integration with social networks and video services for exporting finished videos
Support all popular media content formats
Editing video files in high resolution
Publish ready-made videos on social networks
Add any music tracks and images
Highlight selected video area
Automatic app updates
Ability to make titles, overlay text comments and logos
Support for the most popular formats (mpeg, mov, avi, mp4, and many others)
Allows you to change video speed
Low system requirements
Compact size
Customize the workspace and toolbar
Adapted to all devices.
Is free
No ads and unnecessary features.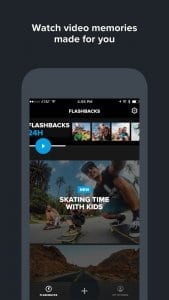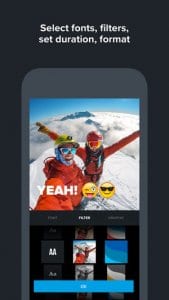 This is a simple and convenient video editor. Quik – GoPro Video Editor contains a large set of tools with which you can create your own videos. Connect several videos into one and enjoy the result.
back to menu ↑
Cine-pic: Photo & Video Montage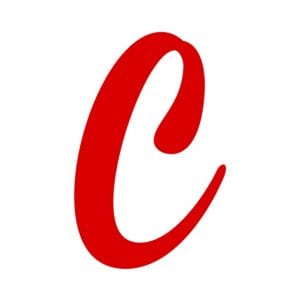 The Cine-pic: Photo & Video Montage application will allow you to combine videos for free. It will provide you with all sorts of video and audio effects to create complex and beautiful videos.
Features of the program Cine-pic: Photo & Video Montage:
The convenience of work and saving video, intuitive interface
5 categories of effects: color correction, transformation, filter overlay, transitions, etc.
processing of volumetric animation
Support for files in any video formats, work with images and audio multimedia
Grouping objects to ease their processing.
Create video for a huge number of multimedia devices
Built-in video recording
Convert video from one format to another
Applying masks (special effects on a specific area)
Gluing Fragments – Videos can be created from many videos.
Built-in conversion tool
The ability to play audio when previewing the finished video
Create attractive slides with lots of images
Direct export from a program to social networks (for example, Facebook, YouTube, Twitter, Vimeo, and many others)
Fast and high-quality video editing.
A functional video recording tool, voice recording from a microphone
High application performance
Ability to create audio, video with effects
Advanced color correction tools
Ability to record music tracks in real-time;
High-speed conversion due to hardware acceleration
Excellent optimization
Extra utilities to improve the quality of work are supplied with the application.
Profiles for all popular social networks are presented.
This is a great free video editor. When processing media apply advanced effects and filters. The result is saved in any required format and easily exported to social networks.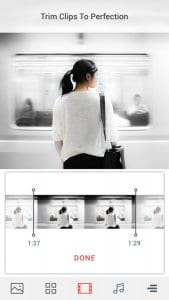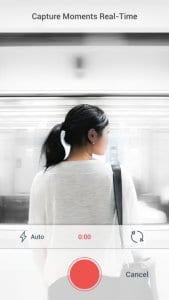 Cine-pic: Photo & Video Montage has an integrated manager for downloading videos from online services.


back to menu ↑
Video Cut – Video Editor & Trim Video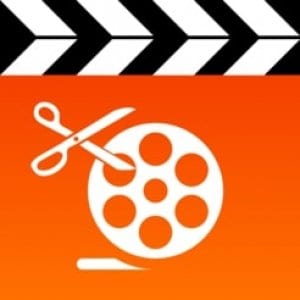 Application Video Cut – Video Editor & Trim Video helps you to maximize the merging of several videos into one. This program is popular due to its availability and simplicity.
Important differences and features of the application Video Cut – Video Editor & Trim Video:
Allows you to add fragments of video, music, and pictures
Transform them into full-fledged videos
The simplest interface, for understanding which does not need instructions
Comfortable work area
Small specification of working tools, which will not allow getting lost in them
The software can edit video at entry level
The framing functionality allows you to trim the video for further mounting
A screen capture option is available.
In addition to creating movies, there is a function to create a slideshow of photos with music
The application can work not only with common but also relatively rare formats: m4v, 3gp, m1v, asf, m2ts, tiff
It does not need specific skills – you move elements along the timeline and save the result
Work with the main popular video formats (avi, wmv, mpg, mpeg, and many others)
Presence of built-in video effects
Record video and photo from camera
Opening and exporting finished video
Ability to cut separate video fragments
Functions would be enough to create a unique video with many effects.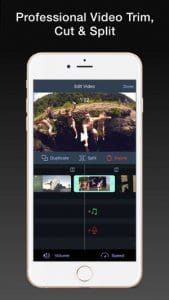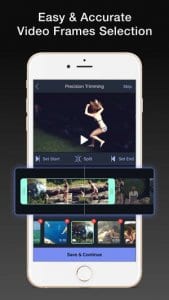 This is a video editor that allows you to create videos and insert various effects into them. It contains visual effects, supports all popular formats.
back to menu ↑
PicPlayPost Movie Video Editor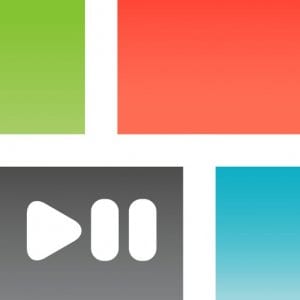 PicPlayPost Movie Video Editor is a very popular program for editing and merging videos. It meets the high demands of users and has earned excellent ratings from critics.
This comprehensive program has a clear interface, suitable even for unprepared users. This is a powerful video editing tool that supports all popular formats. It has many tools for professional video processing.
Important features of the app PicPlayPost Movie Video Editor:
Availability of all video and audio processing capabilities required for modern programs.
Designed to work with HD video
Provides quality resolution enhancement feature
Ability to frame animation
A huge number of templates available for use.
Excellent processing speed and material conversion
Convert video to the desired format
Convert 2D video to 3D format
Publication of edited films on online video resources
Video Editing
Creating screenshots
There is a time-lapse feature
Creating rich transition effects
The process of video editing delays the richness of built-in functionality.
Availability of a simple and comfortable interface.
Availability of convenient program menu management
It contains a large amount of useful built-in functionality.
Several stages of video editing
High Definition Video Editor
Support hardware acceleration
Lots of powerful video editing tools
Low system requirements
Free version
No advertising and useless features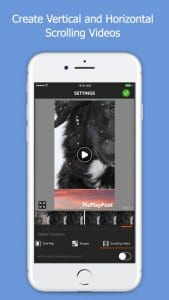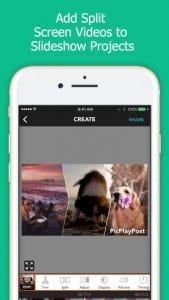 This is a high-quality program that creates and produces professional-grade video editing. The application PicPlayPost Movie Video Editor is able to record finished video projects in the memory of your phone. It is also possible to publish them on the Internet.
back to menu ↑
Magisto *Smart* Video Editor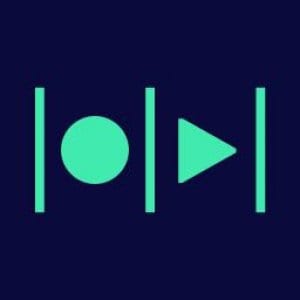 Magisto *Smart* Video Editor is a professional video editor that allows you to edit, record and merge video. You can also cut and convert the captured video and replace audio tracks.
The interface is clear and the possibilities are vast. Edit video with pleasure. This program will help you.
Key characteristics of the application Magisto *Smart* Video Editor:
Easy to learn, beautiful menu
A clear video processing program is understandable;
The free editor is optimized for all devices.
It allows you to edit a movie using a variety of effects.
Overlaying objects, filters, etc. is done by dragging on timelines
Excellent video recording tool.
Presence of all necessary functions.
Low system requirements
Slideshow option
There is a preview window
Slow, speed up, trim and merge video
Add soundtracks, photos, and text
Support picture-in-picture function
High material processing speed
Manual configuration of several interactive menus
Ability to upload finished videos to social networks
A large number of transitions, effects, and templates with filters
Video conversion
Opening of various multimedia formats (mp3, mp4, avi, mpeg, mov, and many others)
Convenient timeline
Add captions
Easy to use interface
It allows you to apply complex visual effects.
The ability to quickly work with the three-dimensional image
Automatic installation of updates
Compatible with all devices.
Different interface languages
It is free
Lack of advertising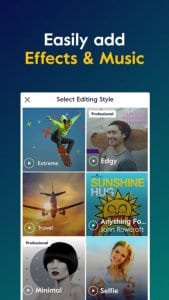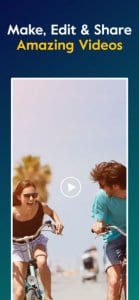 The program Magisto *Smart* Video Editor contains a powerful set of tools for editing high-quality video. An impressive collection of effects and filters is available. Create awesome videos and share the result with your friends.
Check this: 7 Best Video Converter Apps for Android