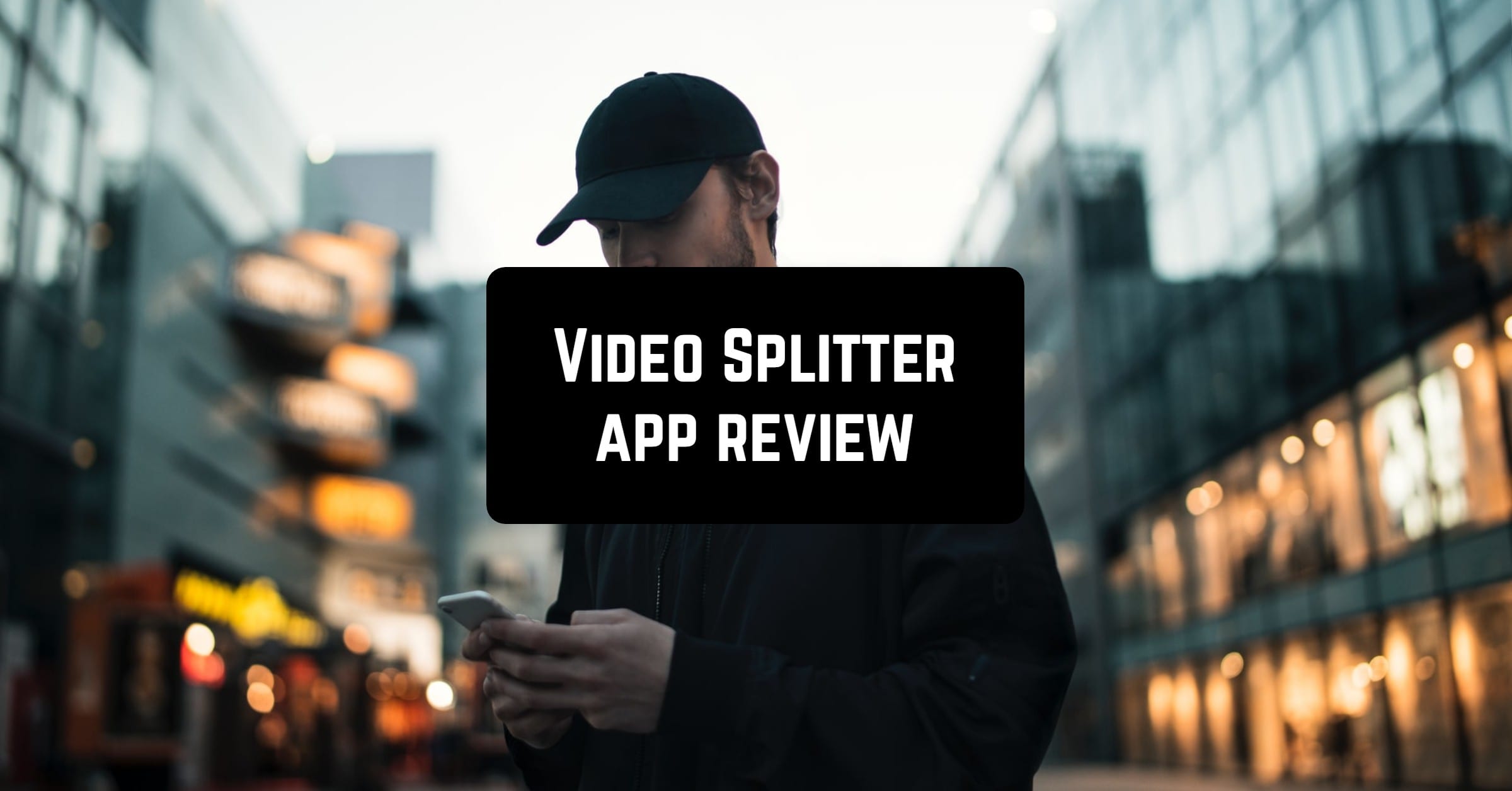 Do you use WhatsApp or Instagram? Then you know about WhatsApp's ability to create video statuses. Video Splitter is an app CREATED FOR YOU if you post videos to Instagram or video-statuses to WhatsApp.
Video Splitter allows you to quickly and very conveniently split your video into the desired time intervals and add music if you wish.
Video Splitter works offline using video and audio already downloaded to your device. The app does not require your data or registration. You can work with video and audio from the very first opening of the app.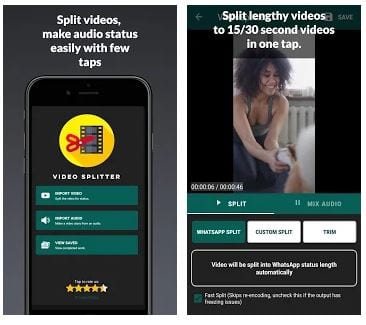 Video Splitter home screen meets you with three buttons: Import video, Import audio, and View saved. If you wish to remove ads and tap the yellow icon top right, the app suggests you purchase its paid version.
If you tap the Import Video button, you will find the option to custom split the video, or you can split it into 15/30 seconds, which is specially made for Whatsapp. Also, you can trim your videos to the desired length there. Video Splitter has a function even to mix audio background to your video. For this, use the Mix Audio function.
Using the Import Audio button, you can create a video with a background image using only your music. You can save the video with a single tap on the Save top right button when you have finished creating. There you can also select the output file size you need. It is very comfortable!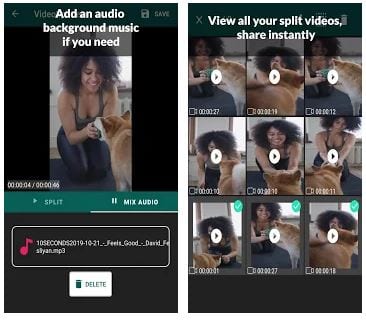 After saving all your works, you can find them if you tap the View Saved button on the main screen, and the gallery will open.
Video Splitter interface is clear and intuitive. It contains only what is needed. Nothing superfluous.
If you like functionality, minimalism, and creating exciting high-quality video clips for fast yourself, WhatsApp or Instagram – then Video Splitter is WHAT YOU NEED.