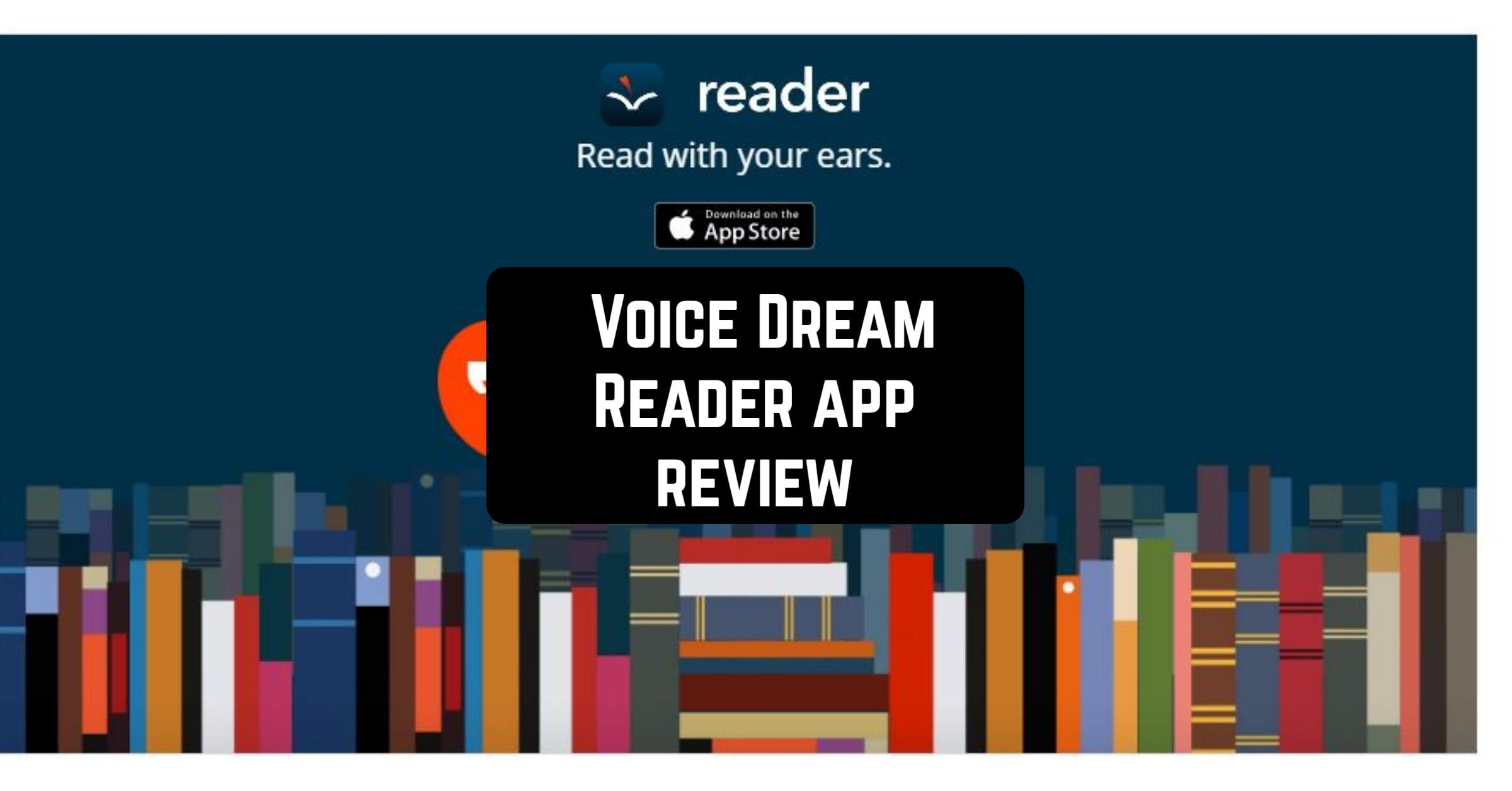 It is more convenient nowadays to listen to literature and get acquainted with any text files in audio format with our lifestyle. The next app is a BLESSING for those who do not want to force their eyes to strain beyond the prescribed time.
Meet Voice Dream Reader, the app that will convert text files to speech, reading texts for you. Since Voice Dream Reader's release, it has become a favorite go-to must-have text-to-speech app.
One of the main features of Voice Dream Reader is numerous ways of importing the text into the app for reading: from Dropbox, e-mails, or even text messages sent to us, G-Drive, Evernote, Pocket, Instapaper, Gutenberg, and Bookshare. Impressive, is not it?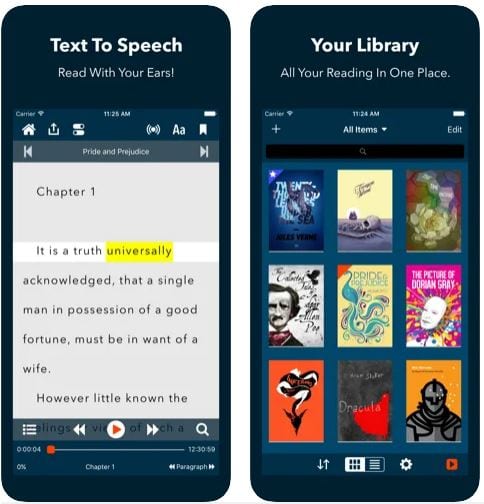 Besides, there is also excellent scanning from a built-in camera feature! With Voice Dream Reader, you can scan paper documents and load them into your app's library into your library for later reading. Voice Dream Reader supports PDF and Word documents, DRM-free EBooks, books, articles, and web pages.
Voice Dream Reader makes unique its system of settings and natural-sounding: you can choose the best reading voice and language even for each book separately! The app has 78 high-quality speech synthesizers in 20 languages from Acapela and NeoSpeec.
During the reading, the spoken word highlighted (a useful feature for learning to read or for people with dyslexia). You can adjust reading speed, rewind, pause or left the app running when the screen is off. Also, you can leave bookmarks and notes to the text.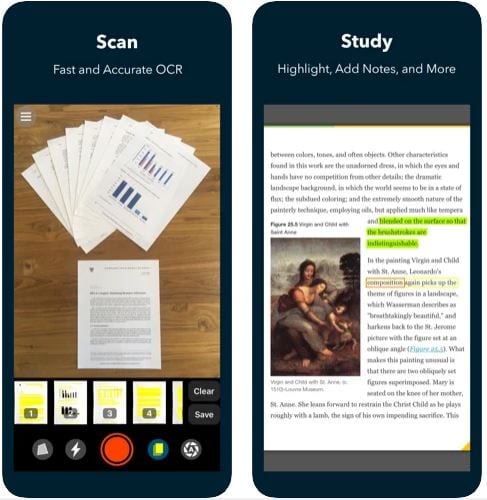 Using the Settings, you can customize the pronunciation of words and text display format on the screen. Voice Dream Reader even has a text editor function and translation of the text into other languages.
The design of Voice Dream Reader is minimalistic, and even a child can figure out the interface. All your books and texts library Voice Dream Reader keeps in one place, which is very convenient.
To sum up, the Voice Dream Reader app is amazingly convenient for everybody. Besides, it is also a NECESSARY assistant for people with dyslexia, reading difficulties, and the blind and other visual impairments. Voice Dream Reader is more than just an app. For many, Voice Dream Reader is a FRIEND and a TEACHER!