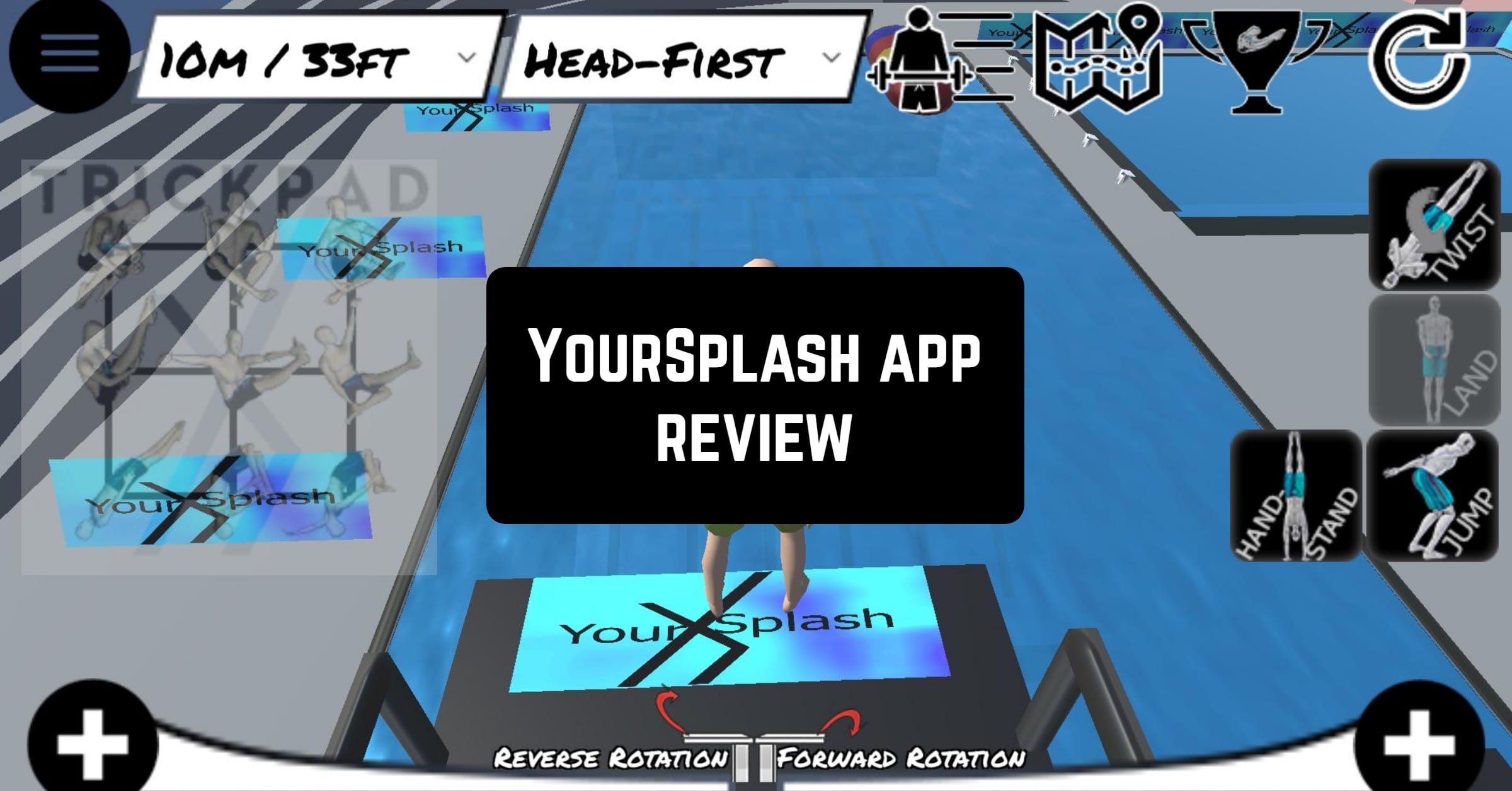 What kind of simulators are we not used to? From early driving ones to modern shooting and adventure games. But have you ever played a driving simulator? If not, we recommend that you check out YourSplash – an awfully intriguing gaming application.
What's so special about it? YourSplash is a very thoughtful work, as well in terms of physics and design as the game details. But do not be alarmed: if you do not immediately become a pro diver in it, then at least it will be fun.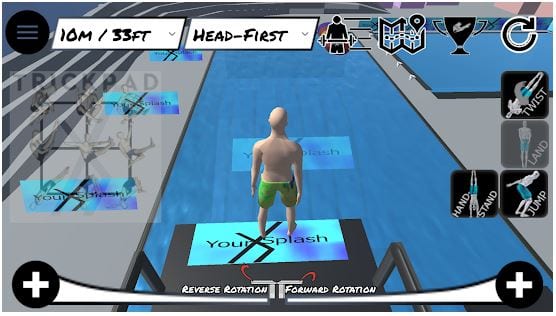 At the top left is a button for adjusting the height of the dive. When you click on it, a dropdown menu appears; and you can choose from three options. Nearby is a button for choosing the method of landing – head or feet first.
When you reach a certain skill level, more landing options like cannonballs and others will be available to you. On the left side of the screen, there are nine acrobatic position icons for performing while jumping. They will have an effect on your scoring.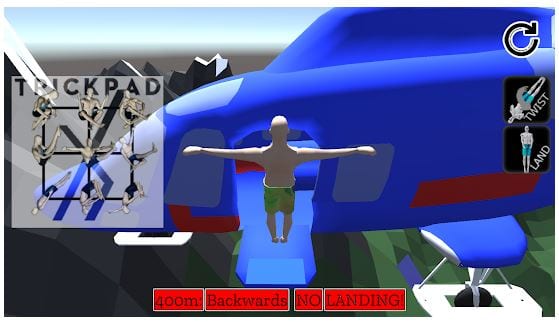 Standing on the launch pad, you see a Jump button on the right side of the screen. You can turn around to jump backward. Use the Twist button for this. While in the air above the water, do a twist to increase your score.
In order to perform a good jump, the athlete must properly focus and concentrate. Use the Charge button for this. A charge bar appears at the bottom of the screen. Your challenge here will be to jump at the moment of the maximum charge. This is not so easy, because concentration is a fragile state and quickly goes away.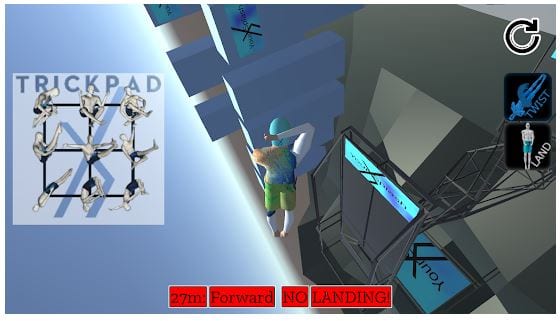 Combine jumping, landing, and acrobatic positions into creative variations to get the best score. Body control can be tricky at first. But as you improve your skill, you will get more and more pleasure from the challenges that the simulator throws at you.
Sounds impressive, doesn't it? Get the delight of diving with YourSplash!