Any work with wiring, electricity, and technical details should be entrusted to professionals only. Unfortunately, not all people do the right thing – some try to do something on their own, based on intuition and school knowledge from the physics course.
We do not recommend you to do this, because you simply do not have the right knowledge. But you can easily get them just by using excellent services.
Specialized mobile applications can become excellent assistants for electricians and engineers who want to update their knowledge. The advantage is that this application will always be at your fingertips, even during work. You may also need one of the Top 10 Scientific Calculator Apps for Android & iOS.
You will always be able to clarify the information on the wiring, learn how to better connect certain parts, as well as find the appropriate schemes.
Such services will not replace a full education in this field, but you will be able to emphasize the new knowledge in electrical and electronics. We found for you 11 Free Electrical Engineering Apps for Android & iOS – enjoy!
Electrodoc – electronics in your hand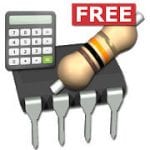 If your work or hobby is directly related to electronics, we have found a great tool for you. This application Electrodoc, which is a full-fledged reference book for every person who is related to electronics.
There are various calculators, tools for building diagrams, and reference materials, which you can turn to at any time. Beginner specialists say that this is a really good and necessary application, which helps in the work.
Here everything is at your fingertips – any information and data, which relate to the development and repair of various devices. All collected in one application Electrodoc.
Of course, it is not perfect – the service has a rather strange interface, in which you can get confused and not find the right topic. But after a few uses, you notice that you are used to this format of information.
Also, note that in the free version of Electrodoc there is advertising – you need to buy the Pro application to disable it, which contains even more tools and information.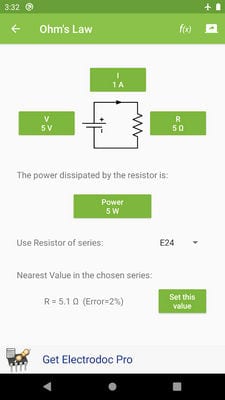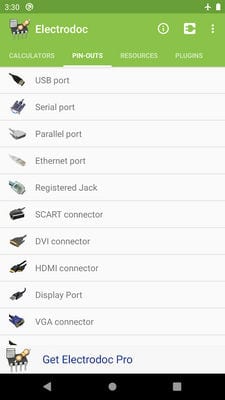 You may also like: 11 Best Tech News Apps (Android & iOS)
Electronic Component Pinouts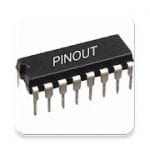 Chips, transistors, diodes – all these are small electronics that require careful attention to detail and full immersion in the work. Electronic Component Pinouts application is a stand-alone database with more than 80 thousand pinouts for all kinds of electronic components.
You can find information on transistors, and other sections of electronics and technology. So if you are a fan of digging into chips and soldering them yourself, this application can really help you.
Electronic Component Pinouts will help you at the moment when there is no internet connection, and you need quality and verified information. However, the application is far from perfect, and professionals will immediately notice its shortcomings.
First, here you can't find the connection schemes, which are sometimes really necessary for the work. Secondly, the information is presented quite briefly and in an introductory way, so it may not be enough for complete research or the creation of something new.
Electronic Component Pinouts has a paid version, but in reality, it is not worth the money you give for it.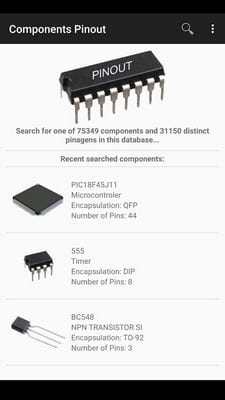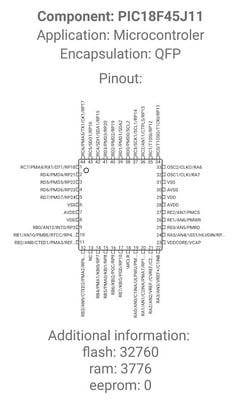 Digi-Key Electronics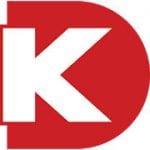 When working with electronics and electrical appliances, there is often a situation where you need to buy some items. You can't always find them in the stores of your city – you need to order them, wait, or even look for a long time at various resources.
Digi-Key Electronics application can help you even in the most difficult situation – it is direct access to one of the world's largest warehouses of various electronic components. Details, technologies, and elements that you need can be ordered directly from the application in a few clicks.
In Digi-Key Electronics you can find the full list of products that they have. You can filter them by certain parameters that you are interested in. It can be a photo search (a great feature if you need to replace a part), a barcode scanner (if you still have the product packaging), and so on.
You will be able to create shopping lists from the products you need to work with. For each part, Digi-Key Electronics has full documentation – specifications and even calculators to check if it suits you. Digi-Key Electronics will notify you in real-time if your order has already arrived.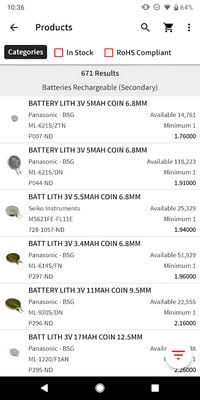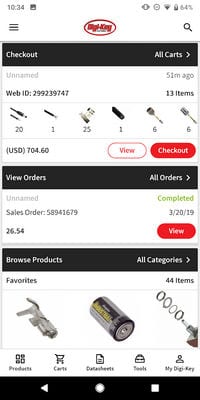 Electrical Calculations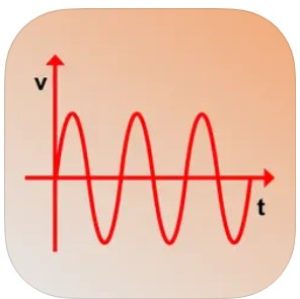 Electronic Calculations- This is an app in which most of the well-known mechanical calculations will be available to you in the format of an app for your mobile device.
All calculations here are divided into categories, for example, you can choose a color category – this will mean that you will be able to calculate inductors, resistors, capacitors, hard drives from CCTV cameras, and much more.
Also, in Electronic Calculations, you can calculate any physical quantities, such as power, voltage strength, wire sizes, induction, capacitor measurements, and even the values and power of any signals.
This app is suitable for both individual and professional use. For example, if you are taking a physics course at a university, this app will become indispensable for you and will significantly simplify various tasks for you.
If you are a professor or work in the field of calculations, then Electronic Calculations will become a close friend for you because now all the calculations that you spent time on will be made in this app.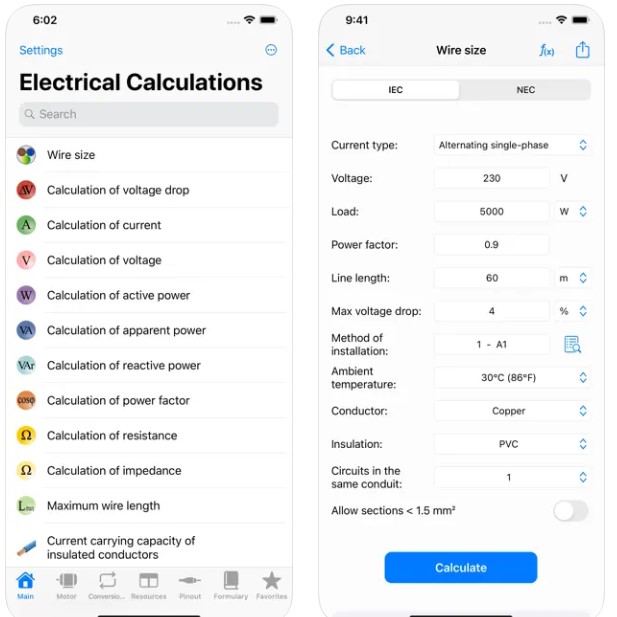 iCircuit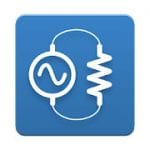 For those people who work on an iPad or iPhone, there is a great app called iCircuit. It offers you the ability to design and run schemes, with schemes available in both analog and digital formats.
In real-time, you will be able to analyze the operation of your schema and draw certain conclusions about its construction. iCircuit is ideal for students and their teachers who would like to work interactively with the circuits. The application is also popular among real engineers, who work in this field.
iCircuit differs from CAD programs in that it is much more convenient and simpler. Here you do not just make schemes from elements and set their properties, as in CAD-programs, but also check their performance in an experimental format.
In fact, you will simply manipulate the circuit until it becomes a working one and meets all your conditions. It is like there are real wires in your smartphone and you have already connected the power!
iCircuit has over 70 different existing circuit elements, from simple resistors to digital gates. So, the application will be a useful tool for you even with the most complex systems.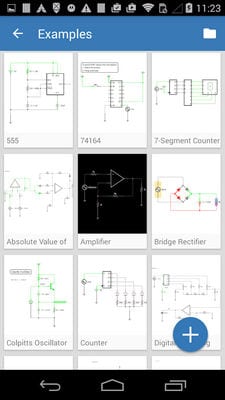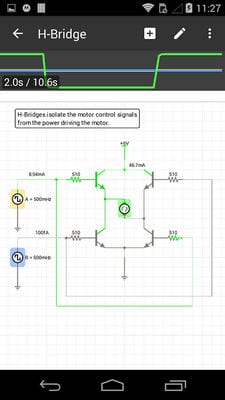 EveryCircuit by MuseMaze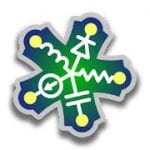 Electronic circuits are not always clear and understandable. To people who are far from the engineering and design of schemes, everything depicted will seem like a total delusion and unknown symbols. But the application EveryCircuit will help to correct this situation.
It is designed so that users can build any schemes and check their work immediately. When you draw a circuit diagram on the paper, you do not know if it will really work or cause problems. But EveryCircuit will help you figure out how it really works.
Every circuit that you draw on the screen will mean a certain part of the circuit. Each element here will be included in the work, and if your light bulb lights up it means the circuit is working correctly.
EveryCircuit has a whole library of elements that are really used in real circuit design. It is constantly being updated, so if you don't find the component of interest, it may appear in the next update.
It is also worth noting that there is nothing superfluous in the EveryCircuit interface – only details, drawings, and wiring. No nonsense and no third-party buttons – just performance and efficiency.
You may also like: 11 Best Exam Preparation Apps for Students (Android & iOS)
Electronics Toolkit by Electronial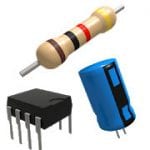 Electronics Toolkit is a useful and necessary application for people involved in electricity and electronics in general. Here you can find various useful information about the components and their parameters, which you may need in work and development.
It will also be useful for students who are trained in the areas of robotics and electronics, who need to constantly read the values, to build diagrams, and get new information about the markup and marking of wires.
Electronics Toolkit includes various calculators such as resistor calculation, serial and parallel connections, voltage, and much more. In the application, you can find wiring diagrams and chips to guide you through the construction of your device.
In the horizontal mode of the screen, you can also get all the necessary information more detailed, and more quickly switch between topics and calculations. In calculators, you are asked to enter the parameters and numbers that Electronics Toolkit will need for calculations and formulas.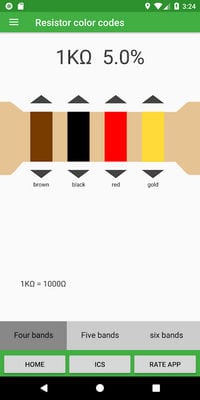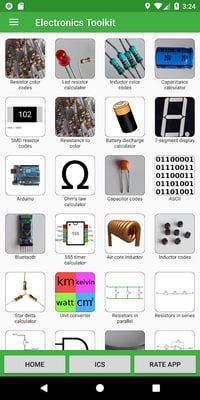 Droid Tesla Demo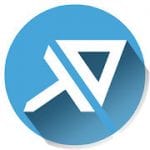 Do you often work with circuits and schemes? In this case, you will need a circuit simulator that shows you how circuits work in virtual space. The Droid Tesla app gives you such functionality, which is interactive and convenient.
It is used by many students, who do not know about electronics and circuit design but would like to improve their knowledge.
Droid Tesla Demo is a demo version of the standard application, where you can try to develop your own chain and test its performance. We recommend that you buy an extended version of the simulator for a long time.
Droid Tesla Demo uses in its work Kirchoff's Current Law (KCL), which is given to you while studying at school or college. You could already do all these actions earlier on the laboratory work in the school – everything in the application is faster and much more convenient because you can immediately see the result.
In the Droid Tesla Demo you can also get the necessary calculations, which you will need to solve problems with circuits and wires.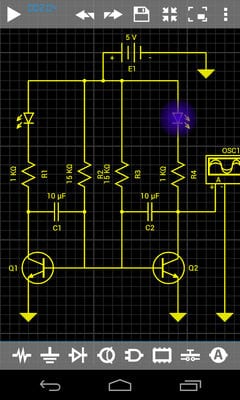 Basic Electrical Engineering by Engineering Apps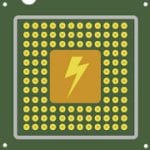 If you are just beginning your way in engineering or just getting additional education, the application Basic Electrical Engineering will be a great helper for you. It represents a whole knowledge base in electrical engineering, which covers almost all areas necessary for training.
In total, there are more than 100 different topics with detailed explanations, charts, and diagrams. So you can easily get basic knowledge without reading many books and various sources.
Basic Electrical Engineering works on a system that will redirect you to important topics – for example, more detailed explanations on resistors or electronic machines. This will be your digital reference book, which you can refer to at any time.
Also in Basic Electrical Engineering, you can go to the blog about modern technologies of mechanical engineering and engineering startups, which will interest you and encourage you to develop further.
Install a reminder right in the app when you should read another chapter or learn new material – it will be reminiscent of modern distance learning.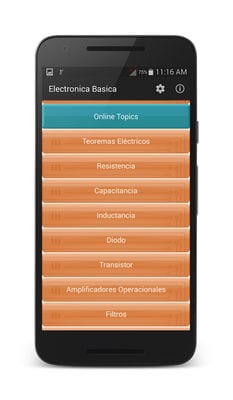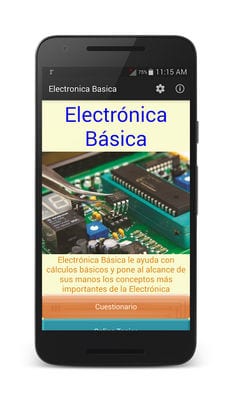 Electrical Engineering Dictionary – Offline Guide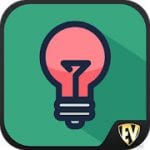 There are many intelligent words, formulas, and incomprehensible notations in the field of electrical engineering and electronics. If you are just beginning to deal with this area, it is unlikely that you are familiar with all of them.
Electrical Engineering Dictionary is designed so that you can at any time learn a new term and its explanation, find the necessary formula for calculations and even be able to calculate the results in a special calculator.
Electrical Engineering Dictionary serves as a pocket guide to basic concepts and terms in electrical engineering.
Within Electrical Engineering Dictionary there is a division into categories to study in more detail. You can start with the simplest of these terms – units of measurement, materials, and symbols.
As you study the categories, Electrical Engineering Dictionary will also offer you tests in which you can test your knowledge and even refresh your knowledge.
Thus, Electrical Engineering Dictionary will become your personal tutor or teacher in the field of electrical engineering, and calculators will help you in the most complex calculations.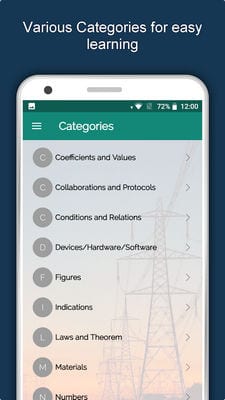 You may also like: 15 Best math game apps for adults (Android & iOS)
My Handbook : EE, EC, EI, E&T, EEE, EECS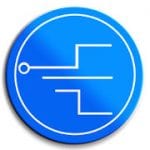 Are you looking for the perfect and complete guide to electrical engineering? In that case, My Handbook is exactly what you need. With it, you can prepare for exams and tests as well as gain fundamental knowledge in technical areas.
It is designed so that users with different purposes can easily find what they need. If you want to learn something new, My Handbook offers you whole chapters with the material. If you are simply looking for a specific term or section, you can also find the information you need.
My Handbook has an initial free and paid version, which gives you full access to knowledge. Before you pay for the subscription or the application itself, we recommend you to try the free version – take a look at the interface and data offered to you.
Also in My Handbook you can create your own dictionary of certain terms and formulas that interest you the most. This dictionary will be available to you even in an offline format, so you can use it during exams or at work.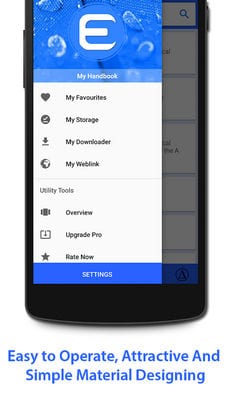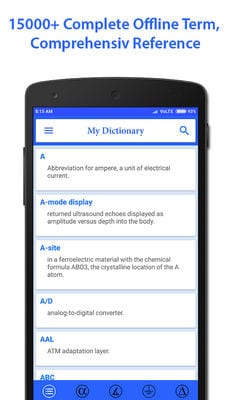 Simple reference books, short manuals, and even calculators – we have tried to highlight all the possible applications for electrical engineering that are currently relevant.
Now it won't be a problem for you to calculate the grounding or resistance as well as the correct color coding. Even experienced electricians can sometimes face difficulties or problems that were not previously solved by them – in this case, it is better to check the information in a reliable source.
Applications for electrical engineering are also suitable for technical students who want to expand their knowledge or who are already applying it in practice. In your smartphone there will be a new useful application, which will really help you – we hope so.