Editing photos isn't an easy thing to do. Sometimes you need to do very unusual tasks, such as adding high heels to your images.
This is why we decided to collect the best applications that will help you to edit photos easily. Most of them are free of charge with their basic functions. There are good apps for Android, as well as iOS users.
By the way, if you often edit photos, make sure you read 5 Free Eyebrows Photo Editors for Android & iOS.
Canva
This is one of the best photo editors ever. You can use it for any purpose, such as creating a presentation, making an avatar for any of your social media networks, and changing your photos too.
How to add high heels to your photo? Just follow the steps:
Open the app and create any type of design

. Choose the background color and add images.

Find the button with symbols

. It will be located on the left. Then find the search and ask for "high heels". The searching engine will browse all the ranges of available symbols. Most of them will be available for free.

When you are done with the design, you

don't need to worry about saving

it. Canva will do everything instead of you. Even if you suddenly close the app or if it crashes, your working results won't be gone, they are stored on the servers of Canva.
The best thing about Canva is that it's a powerful tool that is easy to use. You can make professional designs without any special skills.
What is more, Canva has a pretty intuitive interface so that you can start working once you downloaded the application.
Canva is free with its basic functions. If your main aim is to add high heels to your photo, you won't need premium features.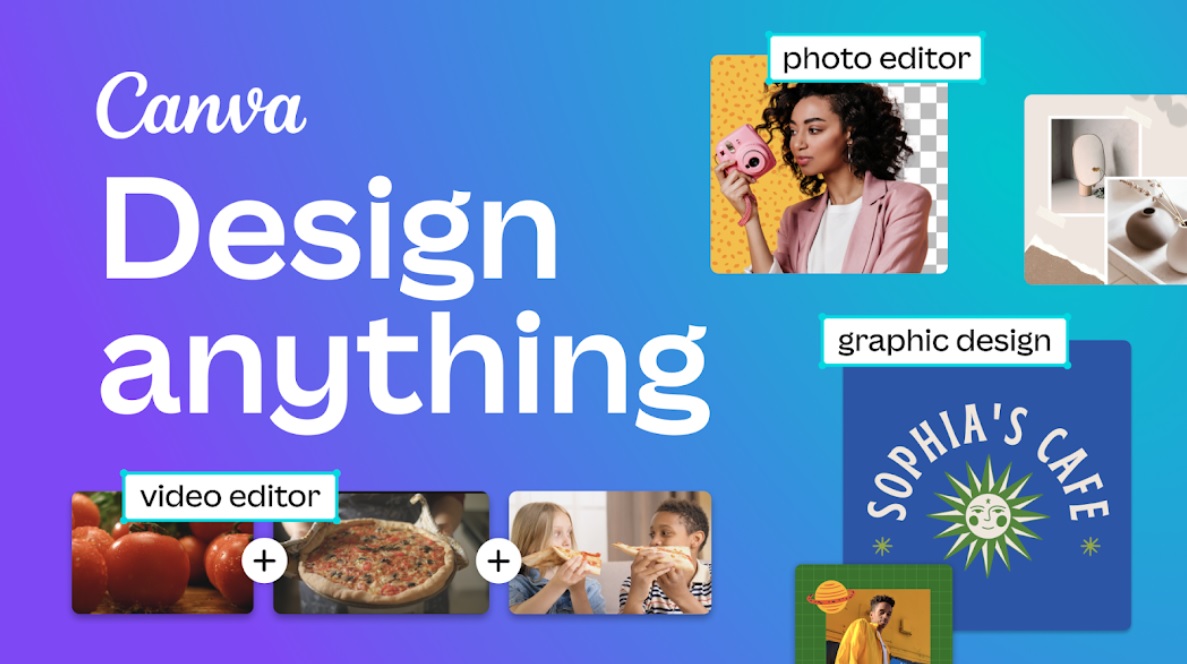 You can also check: 11 Free Live Photo Filters Apps for Android & iOS
Desygner
This is another great tool to create impressive designs. It is also truly universal, meaning it can be used for advertisements, avatars, flyers, infographics, and many other things.
What is especially cool, you don't need to worry about the size. If you need to create a post for Instagram, just choose this type of design. Desygner will care about the size.
Of course, the app will help you to add high heels. This will be easy, you won't have to search for the icon or image of high heels on the Internet and then upload it. Everything will already be there.
How to add high heels?
Start any project

, be it a template or a design from scratch.

Check the toolbar

. Tap on 'images' or 'icons'. In the search, print 'high heels' and see the result. There are many items to choose from.

Drag high heels

and place them on your photo. You can change their size and position at any time.
As you see, working with Desygner is super simple. You don't need to have any designing skills thanks to the intuitive interface.
If you need more functions, including more high heels icons and photos, you can go premium.
The premium version will also allow you to export your project as PDF and PSD.

Picsart
Here is another nice photo editor aimed at non-designers. You can create a complicated design at the click of a button.
Picsart is a relatively small application. It's not a big size for a powerful photo and video editor.
For sure, Oicsart can help you to add various elements to your pictures. This is an easy thing to do:
Give the app permission

to use your gallery. Choose one of your pictures to edit.

Check the tools

available for you. They will be situated on the bottom of the screen. You need to look for stickers. Use search to find high heels. You don't need to browse the Internet, all the stickers are ready to be used.

Tap on the item you like

and drag it to the photo. Edit the sticker if necessary: change its color, position, and size.

Once you finished creating your design,

download it on your device

or send it via email. However, if you forget to do it, Picsart will still store your design so that you don't waste your time and energy.
You can use the app for free. In this case, you will have to put up with a huge number of ads that can distract you from work.
So if you are trying to save your memory, Picsart isn't the best option.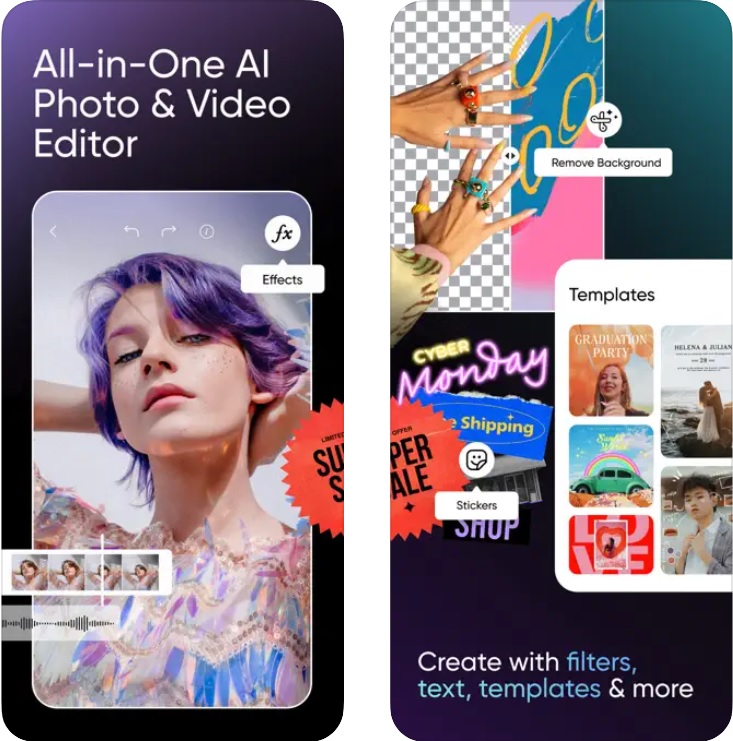 LINE Camera
This is a good photo editor that was initially created to make the process of designing simple and fast even if you lack skills.
LINE Camera will provide you with a wide range of functions to edit your pictures. Play with colors, add new elements, enjoy the presets made by professional designers.
There are more than 30 filters, over 100 stamps, and hundreds of stickers available at no cost. For sure, there are some premium elements but you can often do without them.
What is especially cool about the service is that it has an intuitive interface that will be clear for everybody, even if you have never worked in the sphere of design.
The app supports many languages, such as Spanish, German, French, Italian, Korean, Japanese.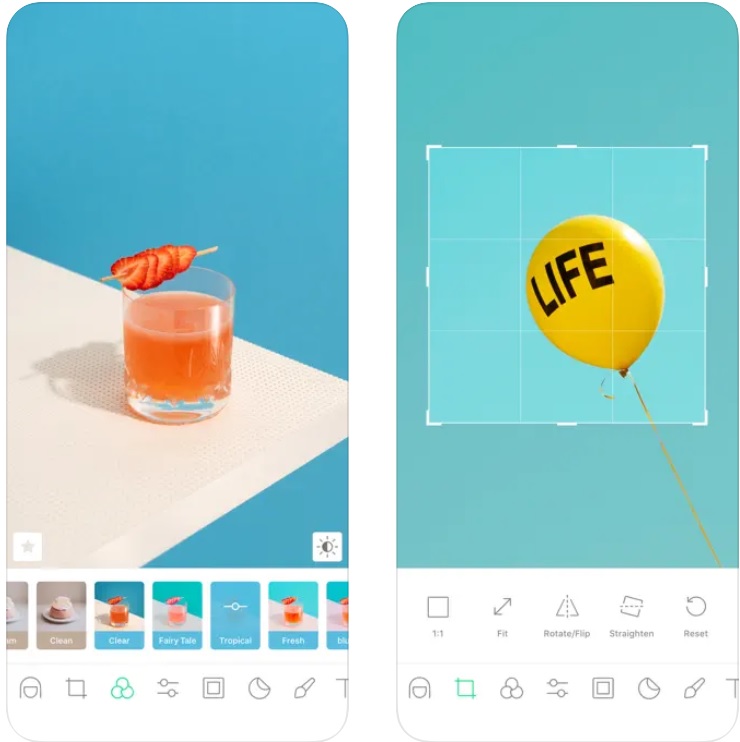 You can also check: 11 Free Body Editor Apps for Android & iOS
PicLab
This application is aimed at editing your photo. You can play with colors, change the size of the photo, add new elements and stickers.
The best thing is that you can easily find any type of sticker. They are divided into groups so that it will be easier for you to find what you need.
How to add high heels to your photo or video? You will need a few seconds to do it.
Just check the stickers and look for the shoes. There are not too many high heels to use for free but there are some good options though.
To find what you need fast, make sure you use search. If the icon isn't free to use, there will be a small crown on the right of the icon. To use it, you will have to go premium.
You can edit your design at any time. Your work will be stored on the application so that you can always have access to your designs.
When you are done with your photo editing, don't forget to save your work and download it on your phone or send it by email or messenger.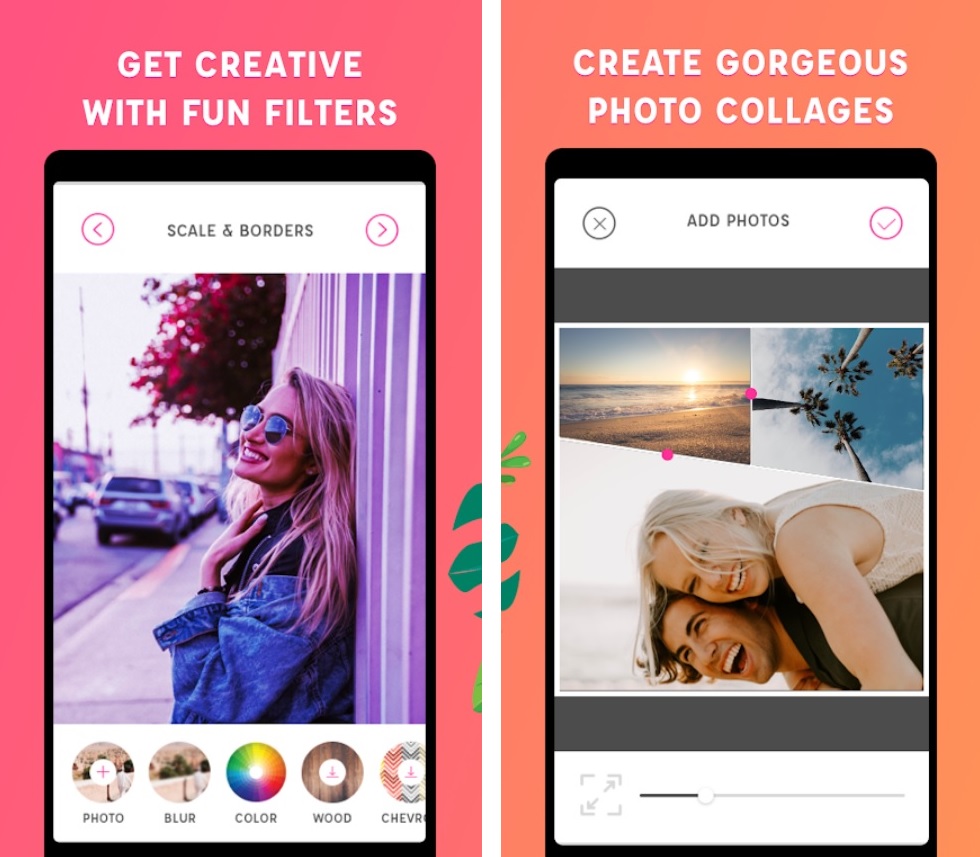 Dress Change Photo Editor
If you want to wear high heels but in real life, it is extremely uncomfortable for your feet, you can just download this app and add these shoes to your photos.
The app allows you to upload a photo from your gallery or take a photo using your phone camera. Once you have the photo, you can select from a variety of costumes to add to your photo.
Easy to use.
Fun to play around with costumes and high heels.
Free to download.
Intrusive ads.
Low-quality graphics.
Frequent crashes.
Of course, you can add high heels to your photo. You adjust the size and position of the costumes and high heels to match your photo.
Once you are satisfied with the result, you can save the photo to your gallery or share it on social media platforms.
However, the costumes and high heels do not blend perfectly with the photos, and the edges of the costumes can sometimes look a bit pixelated.
Also, this photo editing service could benefit from more high-quality costumes and high heels, but the existing options are good enough for casual use.
Anyway, there are some ads in the app which can be intrusive and can pop up frequently, which can be annoying for some users.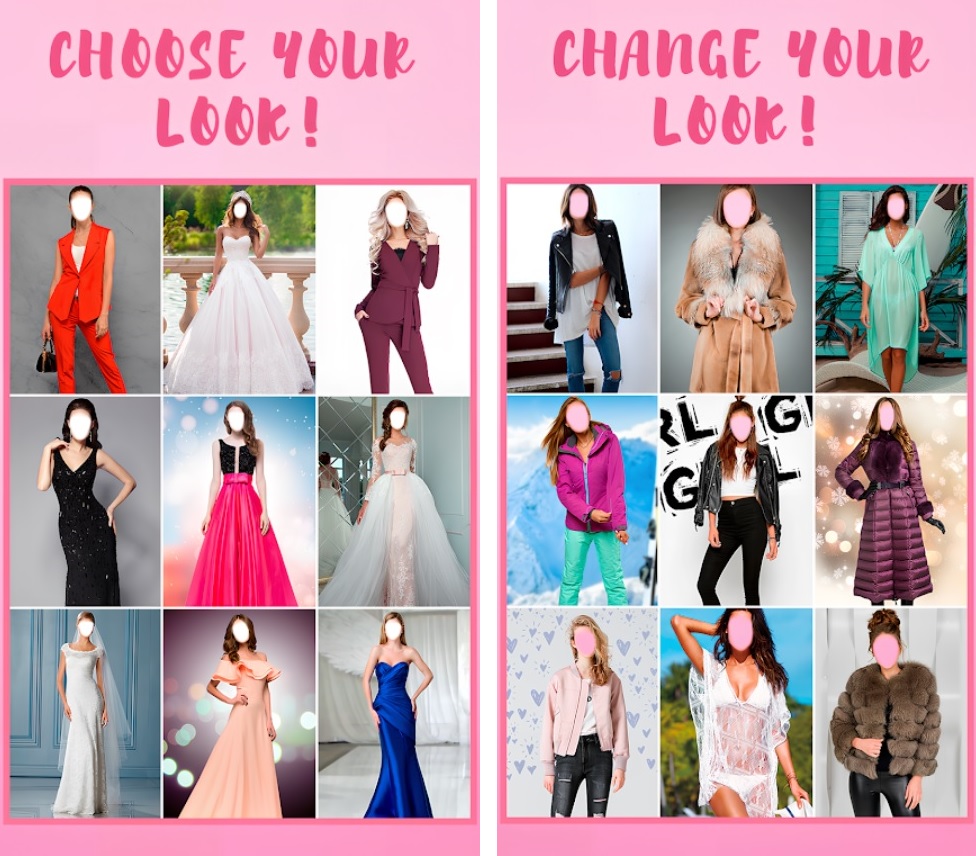 You can also check: 15 Best Baby Photo Editor Apps for Android & iOS
Women Fashion Suit Photo Editor
This app lets you look trendy by adding stunning heels to your photos. Be a fashionable person.
Users can select a photo from their gallery or take a new one using the app's camera feature. Then, they can choose from a variety of fashionable outfits to add to their photo, including dresses, skirts, tops, and high heels.
Easy to use.
Realistic clothing options.
Frequent ads.
Limited clothing variety.
Glitches and crashes.
There are possibilities to adjust the size and position of the outfit, as well as add filters and text to their photo. Once the user is satisfied with their creation, they can save it to their gallery or share it on social media.
However, you can be disappointed with outfits that look unrealistic. Moreover, some of the outfits have noticeable gaps or imperfections that can be difficult to adjust.
Also, you have a chance to be bombarded with ads every time you use the app, which can be frustrating and disruptive to the experience. Additionally, some users have reported issues with the app crashing or freezing.