Are you a fan of a famous President card game? We've got exactly what you need, then!
Here's our take on the best President card game apps for Android & iOS for you to enjoy. These apps let you access a traditional President game wherever you go and have great fun doing so. Some of these let you stand against the AI, and others include a multiplayer mode, too.
Most of these apps can be customized to match your needs, so if you like changing the rules, these are right up your alley. Let's dive in!
President – Card Game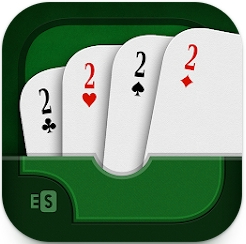 With this app, you'll get to play a well-known president card game wherever you go. Although mobile versions o classic games tend to add new stuff to spice up the gameplay, this one keeps things classic. All the decks are designed in a traditional way, and the rules are left unchanged. Plus, the game is fast and responsive, so no delays in card animation here.
Speaking of rules, everything is simple: your goal is to get rid of all the cards as fast as you can (and before your opponents do). But even if you haven't finished the first, don't rush to give up, make sure you won't be the least either.
Although the game doesn't have a real multiplier mode, you'll still get to stand against 3 to 7 opponents all of which are simulated by the AI. And if you'll ever get bored by the traditional version, the app covers several types of the president game. You can play with and without the Jocker, adjust the rules, and all that. The stats of all the sessions get saved automatically, so you can review your mistakes and improvement at any time.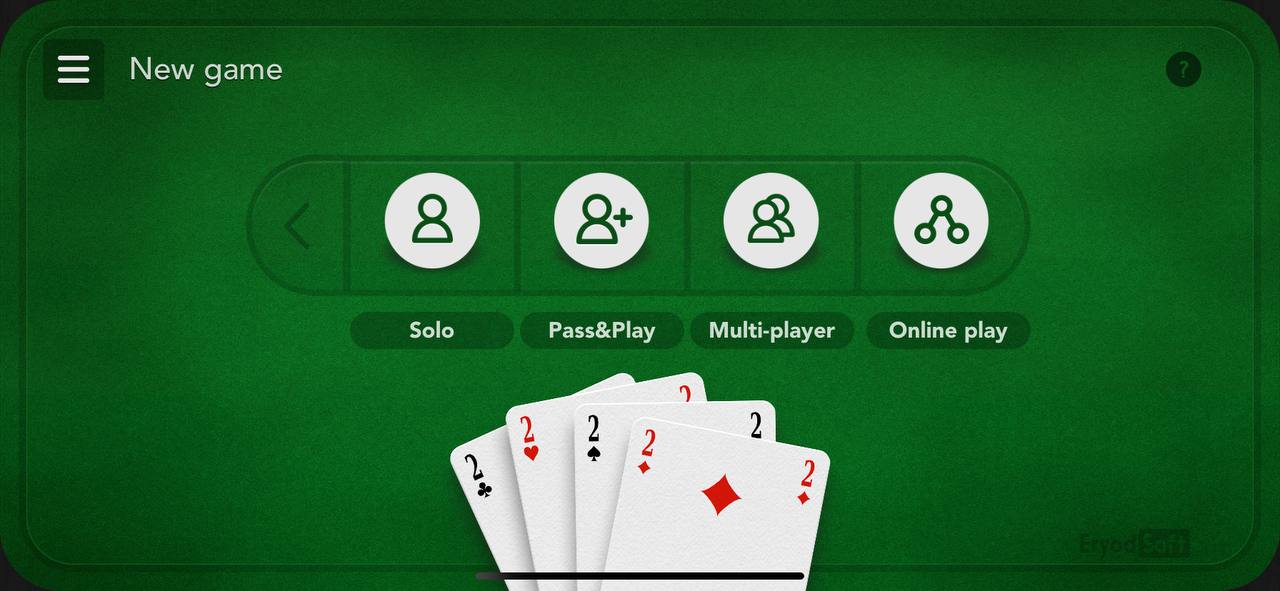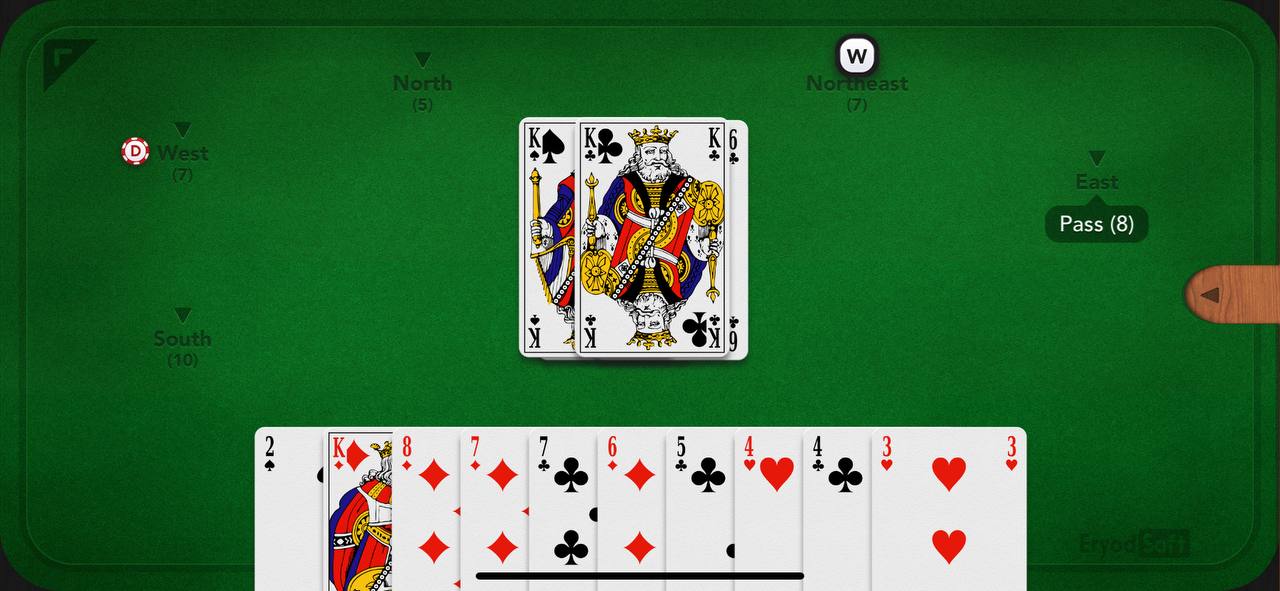 You may also like: 11 Best Rummy Card Games
President Online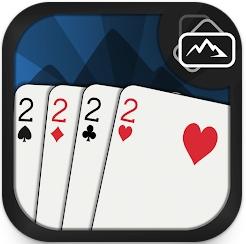 As you may guess by the name, this one lets you play the president game with friends. What can be more fun than a friendly card game tournament? It does a great job bringing up your competitive spirit, and you can sharpen your skill with users from all over the world, too. You'll get to stand against up to 7 players, and you can pick the number in the settings.
In case you're not in the mood of dealing with real people, you can do the same types of tournaments with AI-powered players. The game does a great job recreating the realistic behavior of players, so going against the AI won't be boring at all.
Your goal is to get rid of all your cards before other players do, as always. And if you'll lose, you'll be required to give your best cards out for the rest of the session. There are multiple modes to try here, including the quick games to enjoy on the go.
There are also tons o daily tournaments to help you rank up and elevate your skills. You can customize the game by including Jocker, playing with Revolution, and all that. You may even switch the game's theme and deck design if needed.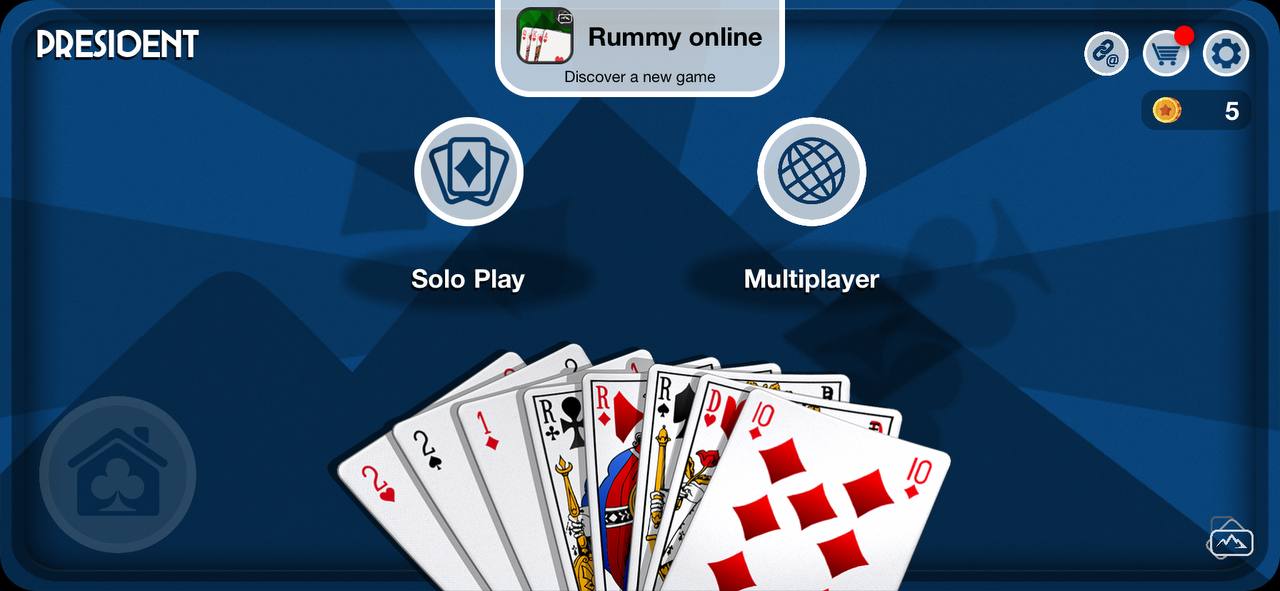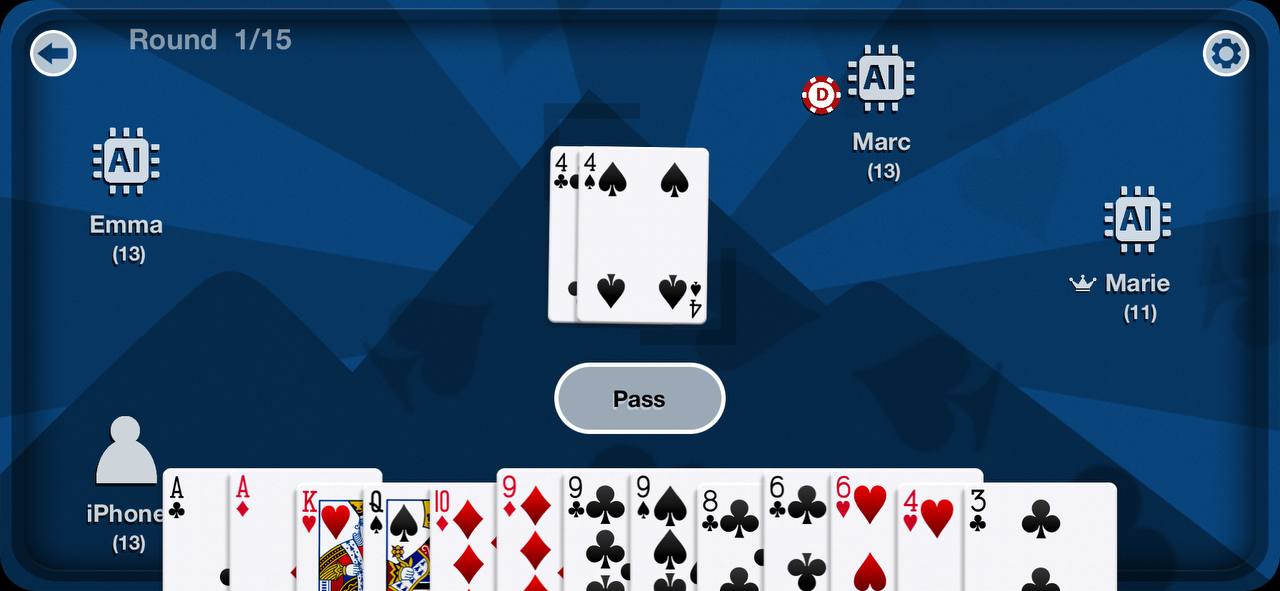 You may also like: Best Blitz Card Game Apps
President
If your goal is to find a simple stress-free game to lay for fun, this might be the one. The UI of this one was made specifically to be the most comfortable for most players. It's not overloaded with features, and the deck design is pretty standard, but it lets you focus on the game and not get distracted.
As for the rules, the app sticks to the original. You'll need to get rid of all of your cards before other users do and become a president. You may rather stand against real people from all over the world or try to defeat the ones generated by AI. Neither of these will be boring and in most cases, you won't even notice the difference.
Opponents made by AI recreate the playing patterns of real people pretty well, and you can adjust the difficulty level to match your needs. Each session can include from 3 to 5 players, it's for you to decide. The game has no hidden fees, your only option here is to pay to turn off the ads. The ads won't stress you out too much, though, so you can skip paying at all.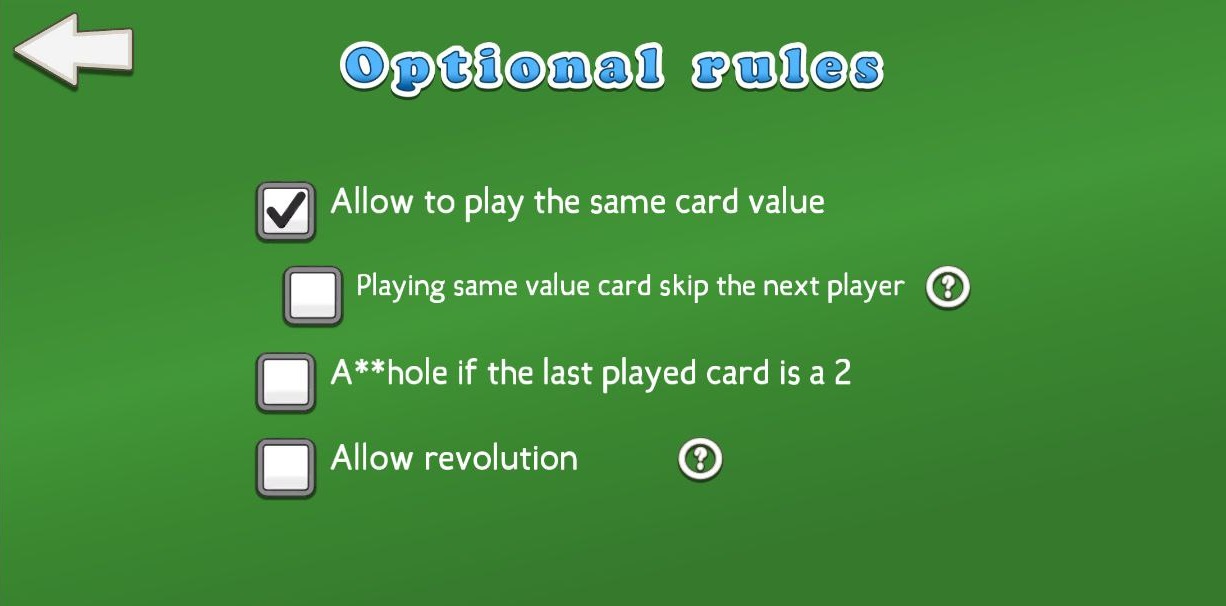 Check also: 8 Best Multiplayer Chess Apps
President Andr
This app is a treat for everyone who likes to adjust the rules of card games. There are so many options for it here, you can create a game tailored to all of your needs. The only thing to note here is that you won't be able to play against real people, only the AI opponents. Well, considering the amount of customization you can do, it would be hard to find real players to contest with, really.
Speaking of the opponents, each session may contain from 3 to 6 players, and you can pick the number yourself. As for the rules, everything is simple: empty your hand first and become the president. If you win, you'll get better cards and if not, you'll have to give your top cards out.
There are three game types for you to try here. First, we've got the classic one with the president, vice president, and all that. Then, there's a mode that scores the points according to the number of remaining cards and one that does it by the value of those.
You can even use tricks to win the AI, but it won't always end in your favor. The app does a great job gathering and displaying the stats, so you can see your progression right away.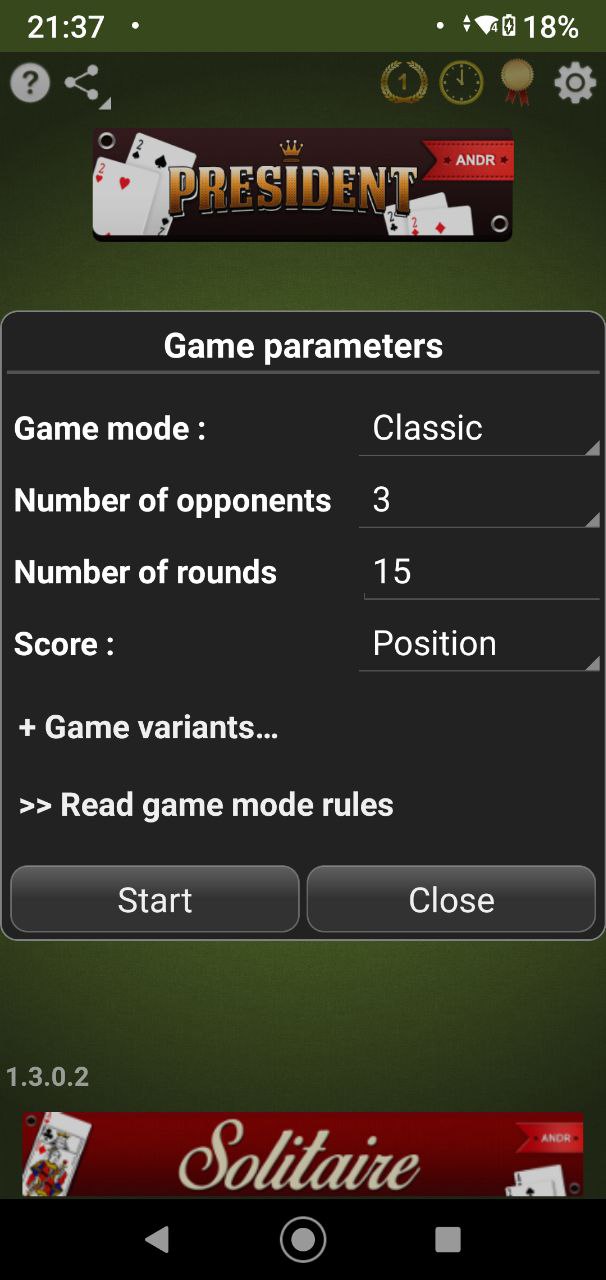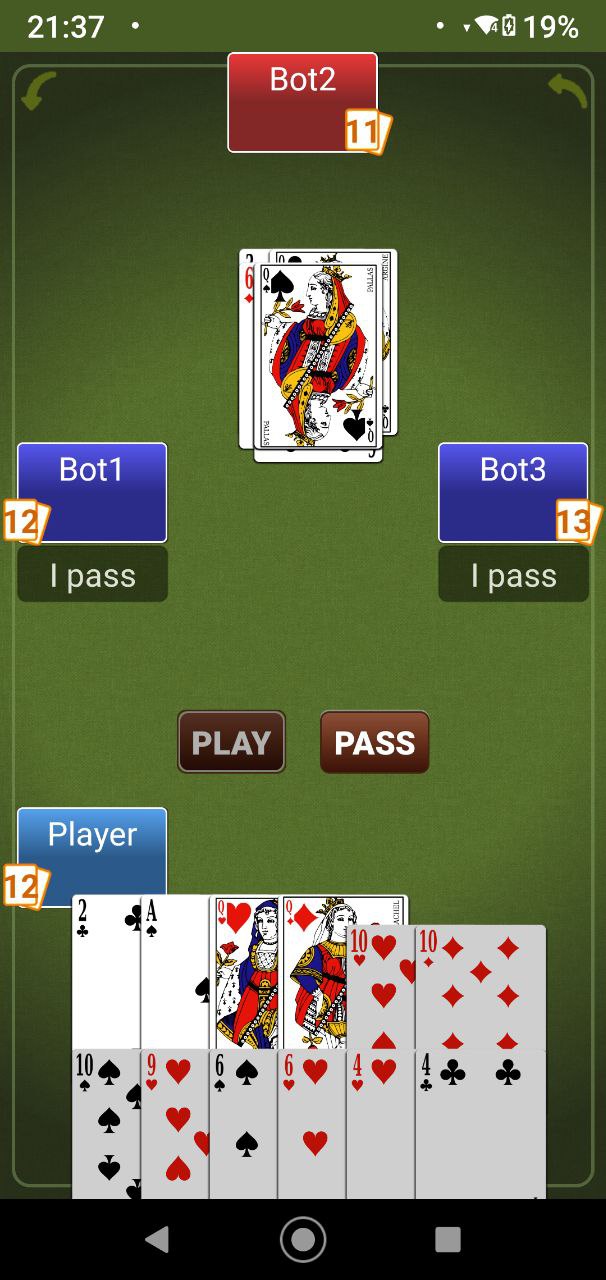 You may also check: 15 Free Card Game Apps
President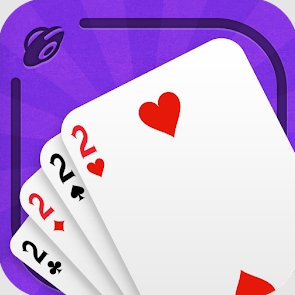 And lastly, we have a traditional president card game you can enjoy on your phone (or tablet). This one keeps things classic in all aspects from design to the rules. You won't be able to change the deck design here, but it's not a good or a bad thing. At some point, you won't get distracted sitting the session that way.
Your goal here is to be the first who has gotten rid of all the cards. If you do it fort, you'll become the president, but even if someone will get ahead, don't rush to give up. You'll still need to make sure you won't finish the last and sometimes the real competition starts when the winder is already defined.
The app lets you pick the duration of the game, and each one can include up to 50 rounds. Crazy, right? Your stats will be saved automatically, and you'll be able to review them at any time. The game is fully free, there are even no power-ups for you to pay for. You can pay to get rid of ads, though, so keep that in mind.