Dating apps are great because all over the world there are people too shy to meet each other in a traditional sense. Dating apps help users break the ice in an appropriate way. First, it feels like installing yet another app on your phone.
Uploading some regular selfies into the account feels like nothing new or intimidating. Once you tap some "likes" and have some chats you can meet up with somebody. It's kind of easy transitioning from "you+phone" to "you+1". Even shy people can do these steps.
And these apps are available both for iOS and Android.
And using a famous app you will feel like a part of something big. Just like with Facebook. Here is a great app Number 1.
Tinder
Tinder changed the world.
Tinder's "liking by swiping" has changed dating forever. Swiping apps had been on the market before Tinder. But it is Tinder that perfected it up to one of the most addictive experiences.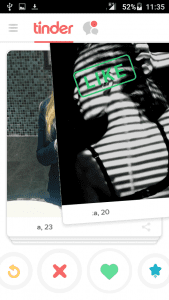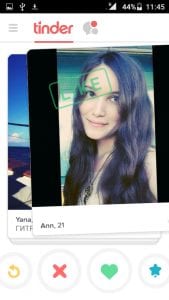 It works the same way for both male and female users.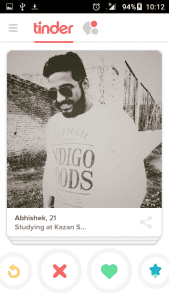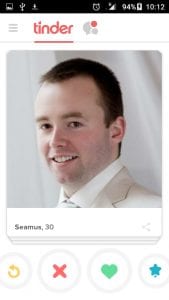 If you do not want to get your screen all dirty and nasty you can just tap on the "like"  button in the lower right corner.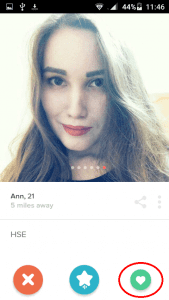 The opposite of "like" would be the red cross in the left corner. It gets you to next
profile.
You can create a Tinder account using your Facebook one.  All those amazing pictures can finally come in handy!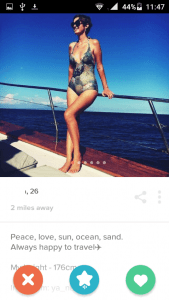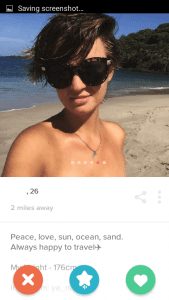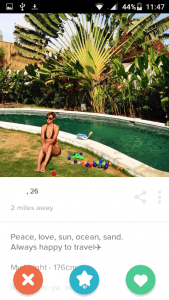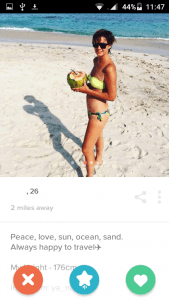 The Instagram account can be linked to this as well.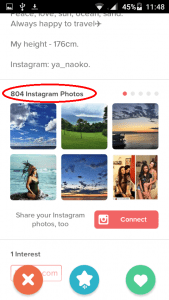 Sometimes it just feels like pressing "no".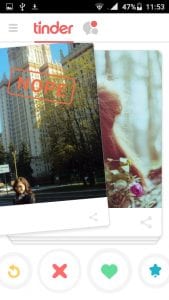 Who do you think will get more likes?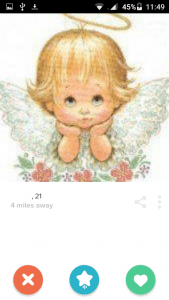 OR?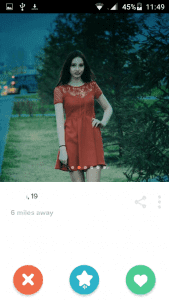 It is kind of classy when users define themselves with their education.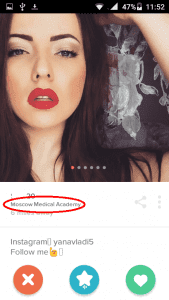 I love the "Super Like" feature. It is the blue popsicle star button.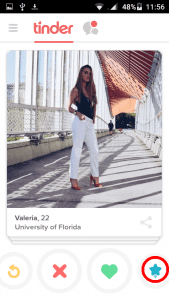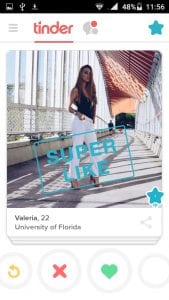 I am pretty sure I did not waste mine.
Or just swipe straight upwards.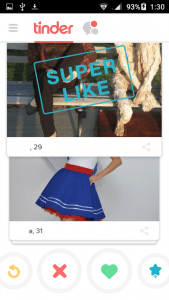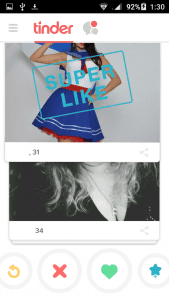 With the free version, you get only a limited amount of Super Likes though. Just 1 Super Like per about 12 hours. Round it up to 2 in 24 hrs.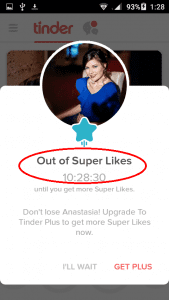 You can get some bonuses for money though.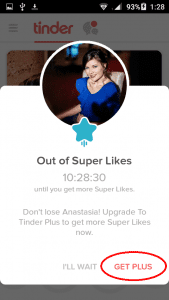 The person you "liked" needs to "like" you back. That is when you get a "match". Tap on the button next to Tinder.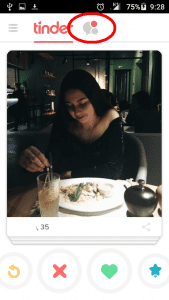 You have a "new matches" list on the top. The new match you have not chatted with yet will have a red a dot on the right side of the profile pic.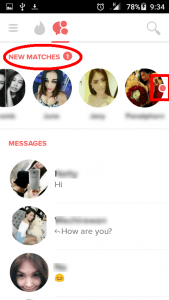 Eventually, you need to show some communication skills.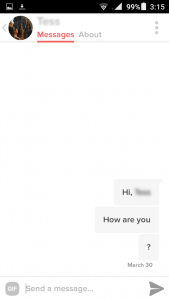 And as usual, there is a bunch of useful settings as well.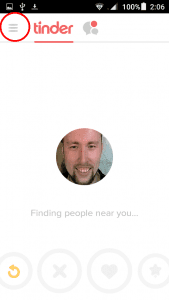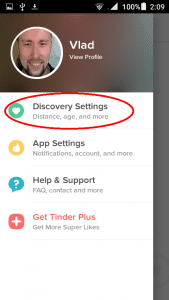 You can basically go around in a stealth mode without being discovered. That is probably for the most shy people. Or stalkers.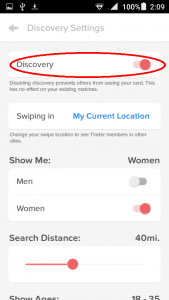 Yes, I set the search distance at 40 miles. But usually, you do not need that long a range unless you are in the middle of nowhere.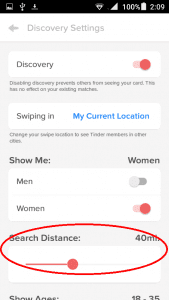 In Manhattan, you can decrease that to 1 mile and still get a variety.
Tinder can look for male and female users simultaneously.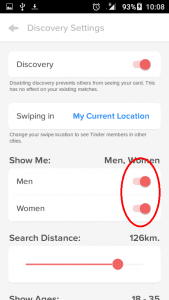 You can also switch to kilometers. Hello metric. It probably won't help you find more European girls though. Go to App Settings.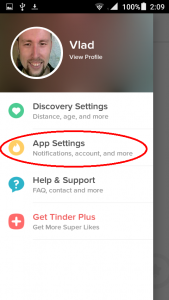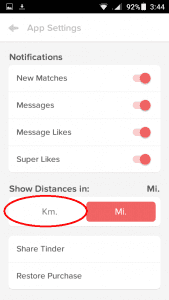 Another thing I constantly reset is age. I don't discriminate.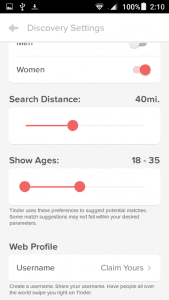 or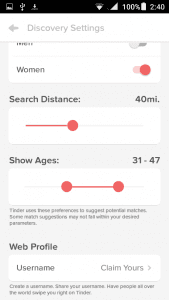 Having a username helps a lot.
You can totally swipe people in a different location, a different country even. Just pay.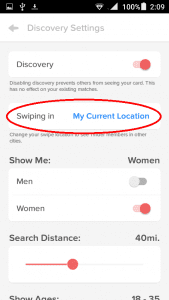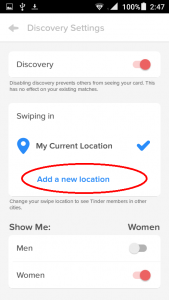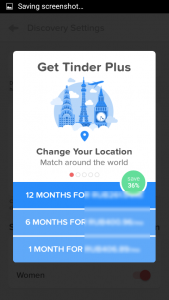 You can also log out or even completely delete your account. Ill-advised.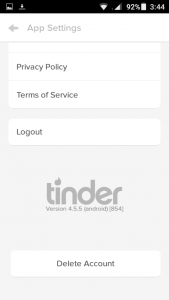 I have come up with the word for girls on Tinder. I lovingly call them Tinderellas. I guess for guys it would be Tinderman.
You may also like: What is the best time to use Tinder boost
Skout
I have actually started using the Skout app before Tinder. I had heard that Tinder is super awesome + there were some charges so I assumed it is not a free app at all.
I loved the landing page of Skout the moment I saw it. There was no "Interested" button back then so I tapped on "Meet People".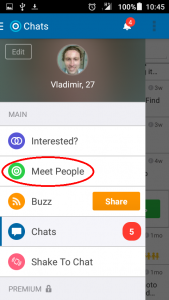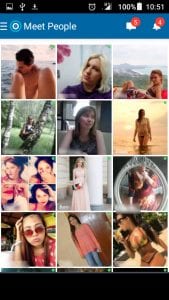 You just tap on the profile pic you like. The profile is right in front of you.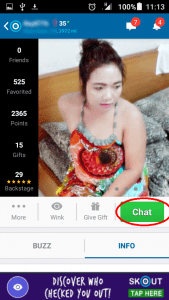 Well, she is far from me now.
But the "chat" button is just calling for it!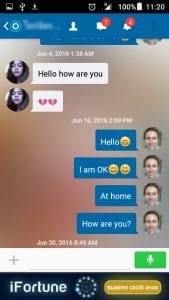 You get a variety of emojis.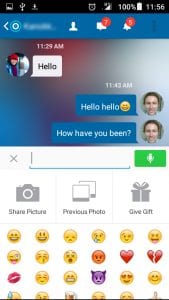 Below you can see some options you can do in chat towards other users – for safety reasons it is very important.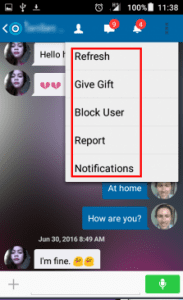 You can go back to profile tapping the "Head & Shoulders" button.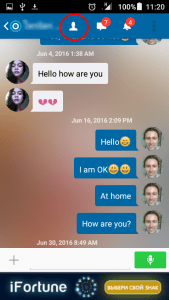 Now, since Tinder started beating all other apps, Skout had to come up with swiping feature as well.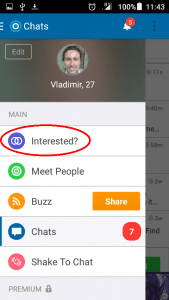 Similar radiation animation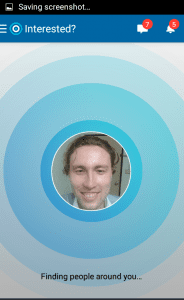 And the swiping part. With Skout you have to swipe down to "like" and to swipe up to skip the user.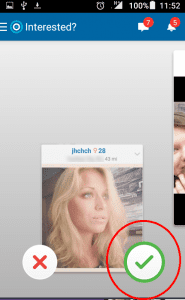 Like.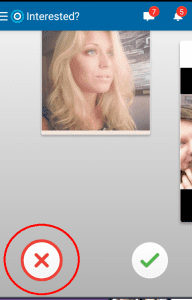 Me no likey.
If the other user likes you back you get this thing: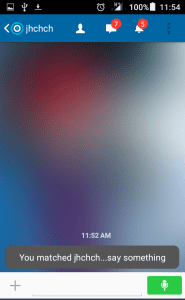 Bring on your game!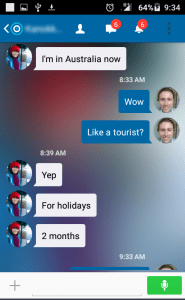 Fancy a trip to Australia right now.
It is really fun to toggle some settings here too. Tap on who you are looking for Filter Settings.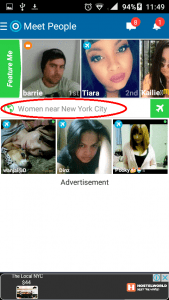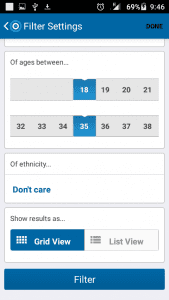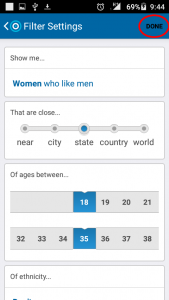 Press DONE once you adjusted the settings.
One little trick here. The Skout app sometimes messes up the user age. 25 old user's profile could be showing he/she is 34 or 18 years old. So, if you set the age range wider your search will not miss those "mis-aged" users.
As the pictures show you can set the search by proximity options "close", "city", "state", "country" and even "world". Although not the exact range in miles as with Tinder. But this works just as good.
You can set the age as high as 120 years old. Toggle away.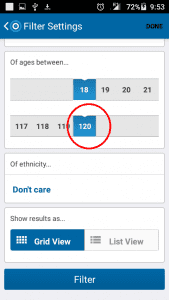 Just not under 18.
That little airplane has a value too. Airplane jets off your search to faraway locations.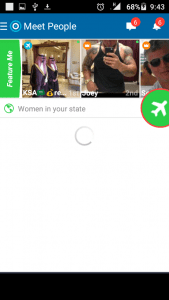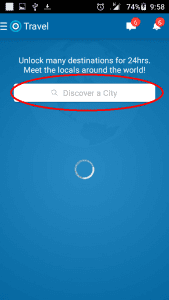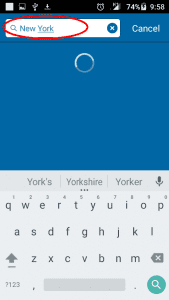 Travel now! (pay 100 points first)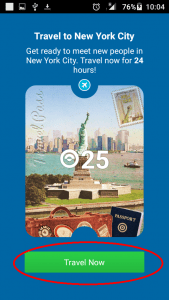 1 hour before the 24-hour trip expires you get a notification like this:
But after the trip expiration, you can still text with friends you have started texting during the 24 hours.
You won't lose those chats. They stay with you.
If you haven't found anybody interesting in 24 hours you can extend your trip by another 24 hours.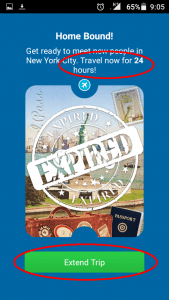 Tons of options!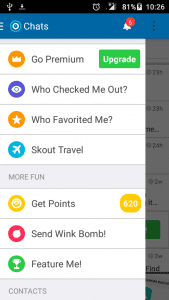 Can add old friends as well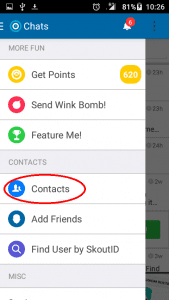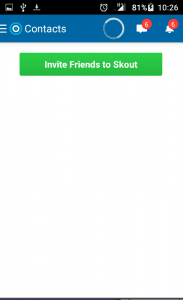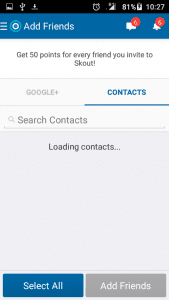 To find users by Skout ID you would need to get yourself an ID first.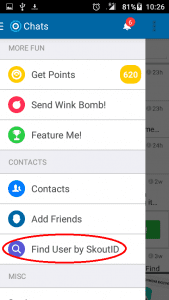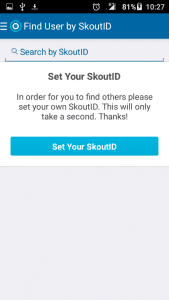 Wink Bombs !!!!!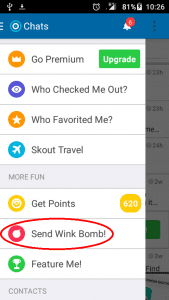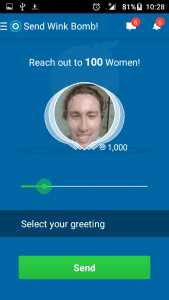 Generally, with the same data connection, Skout feels a little slower than Tinder. Most of the following features would require a good data connection.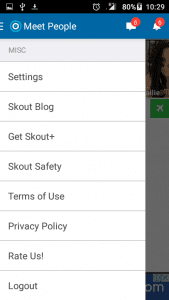 Also Logout here. Ill-advised.
OKcupid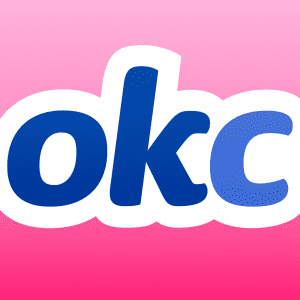 Just like with other apps female users describe their experience as "flood on". A bit less popular than Skout though.
Probably because it does not require Facebook for signing up.
For people who are looking for something more serious, lucky you – this is the one. This is the place where users actually put work into their profiles.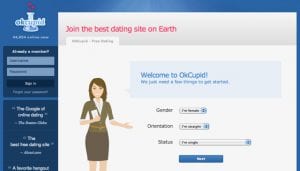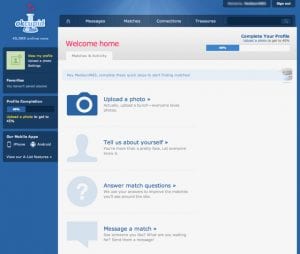 As the pictures above show there are 4 main steps to get a date.
Questions are kind of endless. But the more you answer, the more matches you get.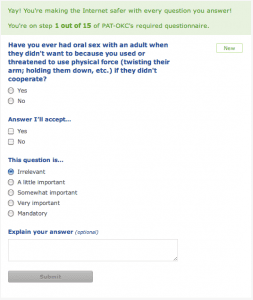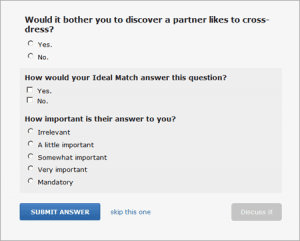 Lucky you though, you can skip the questions. Also, you can come back later and change your answer. That helps a lot when you are with the app for years, so you are changed and you feel like treat things differently. And I bet, honest answers are more appreciated.
Once you pass the lie detector you get this layout.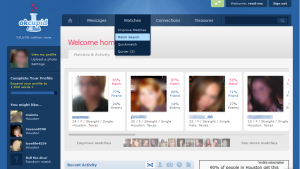 When I look at OKcupid interface just like the one above, the striking things are the "match" and "enemy" percentages. I don't think I would ever pay attention to those percentage figures. I always try texting first.
Also, you can see that there are a lot of females in Houston.
A-list members get more powerful search options. And you guessed right, A-list members are the ones who pay.
Still, you can totally make it work for free.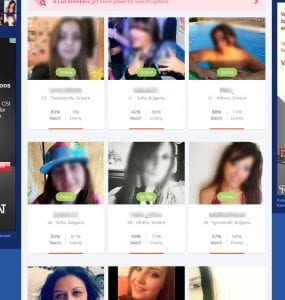 The percentage numbers are everywhere! I think this app should be very popular with accountants.
Here are more numbers.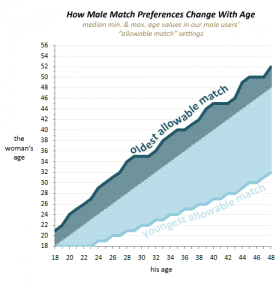 Anyways, at some point, you start chatting.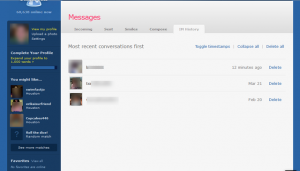 Choose here and message away.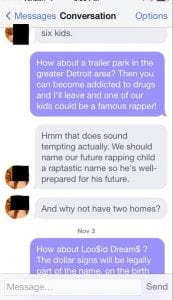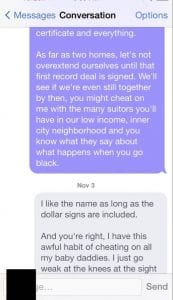 There are enough settings to make the search find what you want.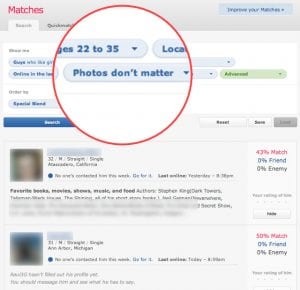 And there is a Toy Bin. Here you can find a lot of features that are not available with other apps.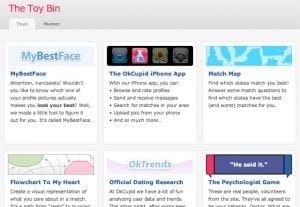 The serious disadvantage here, compared to Tinder is that anybody can message you unless you pay. So, you might face nasty things in those messages.
Coffee Meets Bagel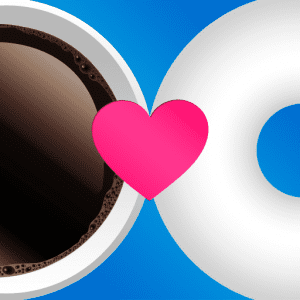 On Google Play it is abbreviated to CMB Free Dating App. It is also quite new.
This app is for people tired of swiping or of Library of Congress seriousness of OKcupid.
Coffee Meets Bagel gives you a "mini-profile" experience.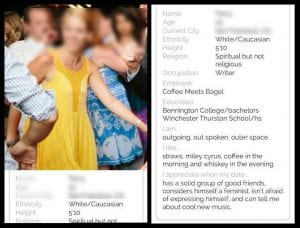 CMB also works a lot of sweeter than older apps. No wonder since it was a woman who created it.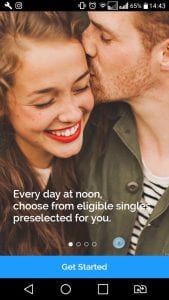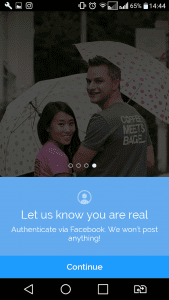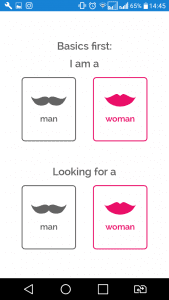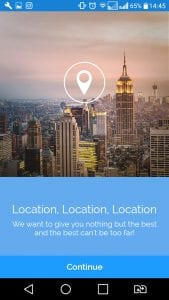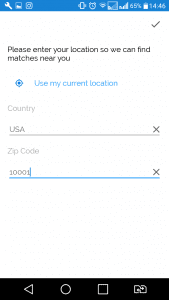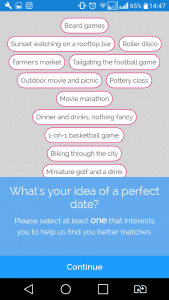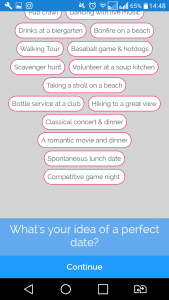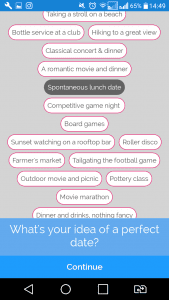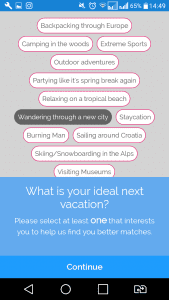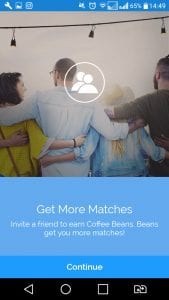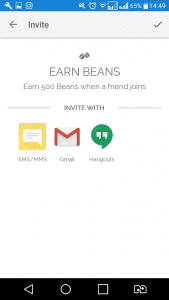 You get 500 beans for starters.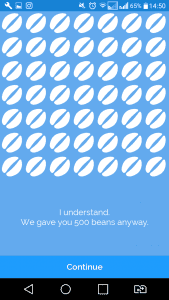 And the beans keep coming!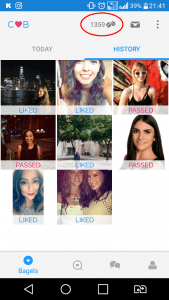 It does ask your ethnicity and religion (right under ethnicity). And it is very persistent about religion. There is a "Not spiritual, not religious" option instead of a straight-up, one-word "Atheist" button.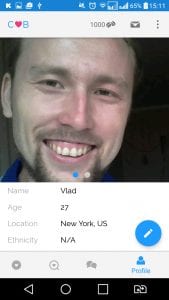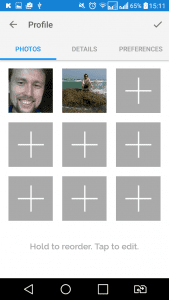 After you press "like" you wait. That's it. Be a gentleman.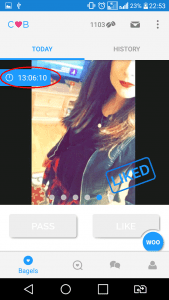 Meanwhile you can go shopping for beans.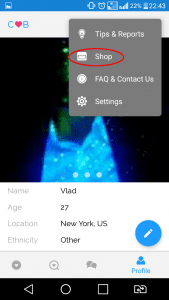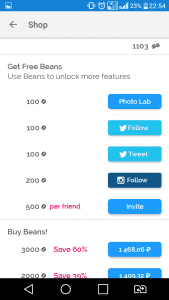 Users can hide their names. More cleanliness for you, ladies.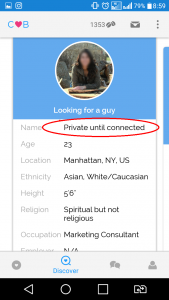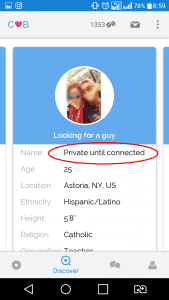 One little interesting here is that you can see people you liked or passed. But so far it is
turning into a "List Of People I Never Heard From" for me.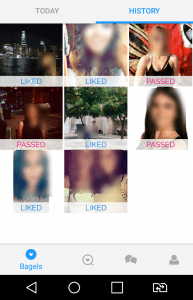 This is app is not short on settings. Certainly not worse than the other apps.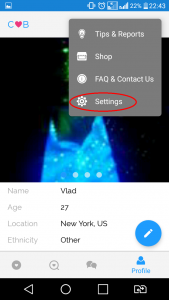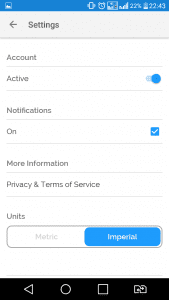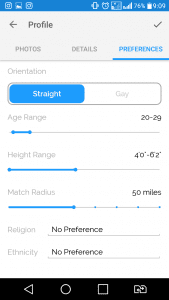 You can also advise others on how to look better and get beans for free.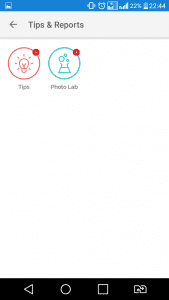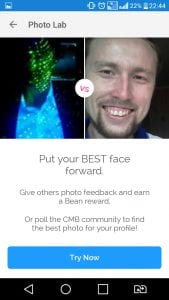 Everyday users are randomly paired with a friend of a friend.   The user taps on the "like" or "pass" option. This way every potential match is already a part of a user's friend circle. Can't get any clearer than that.
What makes the starting experience so slow is that you also need approval that comes to your e-mail.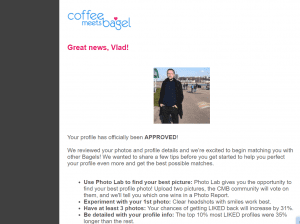 In fact, it wants to be clean so much, some members complain the app edits their personal info without their consent or even notification. Never heard of that on other apps.
But Coffee Meets Beans does have customer service. That helps angry users a lot.
One other thing. When you start using it, the app sends you matches of women most other men have liked.  Later on, the quality goes way down and you get the women most other men have rejected.
So far I really love the interface AND the users. But just like the comments on forums say: "This app took me months to find a real match".
Hinge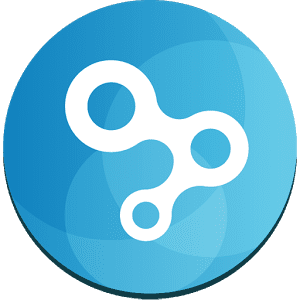 It is a lot like Tinder. In fact, when you google for Hinge screenshots the search machine gives you Tinder pics. That is what just happened to me.
But it works only in the USA + London, Toronto, Mumbai, and Sydney.
Being "classier Tinder" (as hopeless romantics would say) Hinge offers to swipe features too.
But there questions here like in OKcupid. Thanks to swiping you can answer them in a swipe.
And just like with CMB search machine works through your friends' list.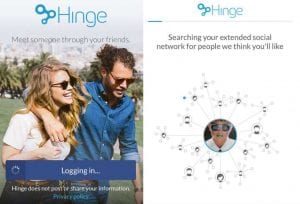 You receive about 13 profiles a day. A bit more than with CMB obviously. But before you actually start receiving them you set the age and the distance. So that your match would not be a jet flight away, you know.
Swipe away!
Badoo Lite
Recently Badoo has become one of the most trendy dating apps on the market. You have probably seen ads at some blogger's profile. And honestly, those ads have worked. According to the statistics, 400000 people are joining Badoo every day.
The principle of functioning is similar to Tinder – when you see a person you like you just swipe. Then you wait for a response. Another cool thing here is that the person can send you not more than two messages until you reply.
You can filter the profiles to chat with verified users only. Plus you can ask for a live selfie when chatting if you're still feeling unsure.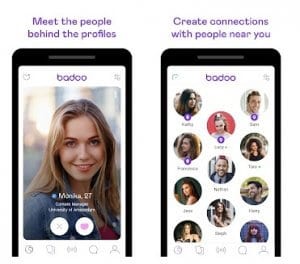 Badoo Lite is the version of the original Badoo app, optimized for your phone.
You may also like: 9 Free dating apps for Asian people (Android & iOS)
I gotta say, I've had a pretty amazing experience with free dating apps. There are really good people out there, and pretty often they look quite as good as their photos. And I also travel a lot. When I sit waiting for something or I got no views to enjoy, dating apps work as super awesome free messengers as well!