Want to get rid of old things? Don't know how to do it? Or maybe you need to purchase a pet or something for your house? We will help you! We have gathered the best classifieds apps for you to sell and to buy items. They include different categories: jobs, services, events, housing and more. All for your needs. Have a look!
letgo: Buy & Sell Used Stuff
Letgo is a widely used simple classifieds app. It works 24 hours a day. It is a fun & fast way to buy and to sell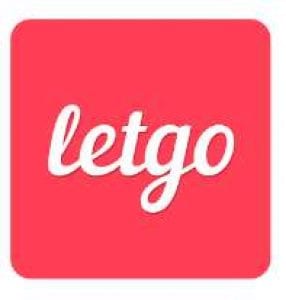 antique second-hand items.
Why people choose letgo:
• Sell simple and earn cash easily. It's the best opportunity to make money by selling things that you no longer need.
• Shop for new and second-hand items within your neighbourhood.
• Chat privately with sellers and buyers without leaving the app to buy and sell items and negotiate their prices.
• Here are different categories of products: cars and motors, electronics, fashion and accessories, babies and children, sports, movies, books and music, home and garden, and more.
• Registration on letgo is easy and fast! You can register via Facebook or email and start selling and buying locally.
How to sell on letgo
•  Your goods can be posted on letgo in one minute. It is too simple to create an ad here.
• You can add photos to your posts ( up to 5 ones).  You don't need even to leave the app to take pictures. Make it right here.
• It's 100% free! No more percentage, commission or transaction fees for your listings.
• You can chat privately with buyers interested in purchasing your items.
• Instantly share what you're selling with your friends on Facebook.
• Share your product with your WhatsApp contacts, or send an email to your friends to help you to sell your product faster.
Enjoy the experience of having a flea market on your smartphone!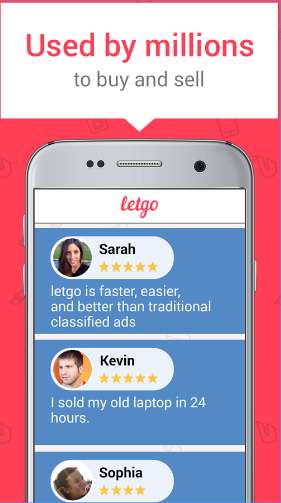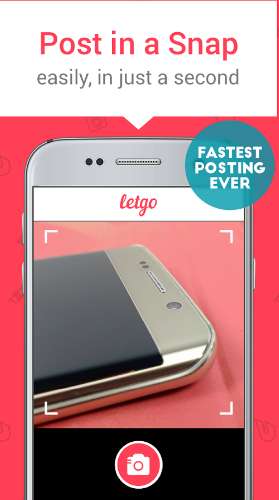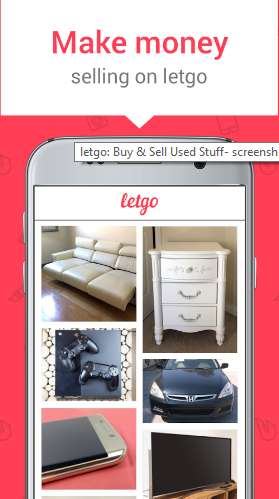 [Price: Free]
OLX Local Classifieds
OLX is a free classifieds app used worldwide by many people. It allows its users to sell and buy second-hand things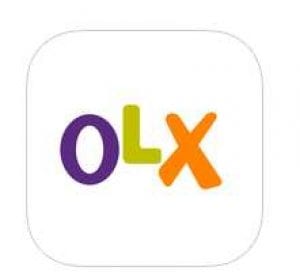 locally.
Why people choose OLX local classifieds
A multifunctional app with a clear interface lets you  find and make great deals for your lesser-used Cars, Bikes, Mobile Phones, Electronics, Home & Apparel Fashion, Pets, Baby & Kids Products and more.
You can create free ads. Your phone number will be verified so other buyers will be confident in the reliability of the source.
You can correct, delete or re-activate your ads.
Sellers and buyers can be found by using OLX filter: search localities for finding closest to you. You can filter the products by localities of your interest.
You can chat with sellers/buyers and negotiate prices privately.
You will get notifications from other sellers and buyers near you.
OLX is a flea market that is always with you. Find the cheapest second-hand items in your local area.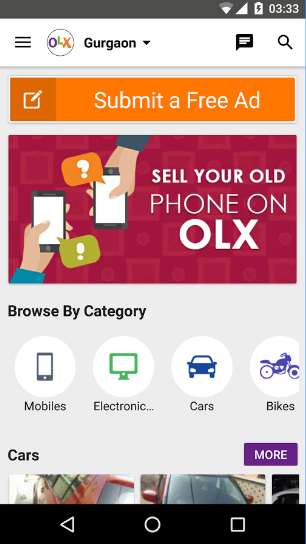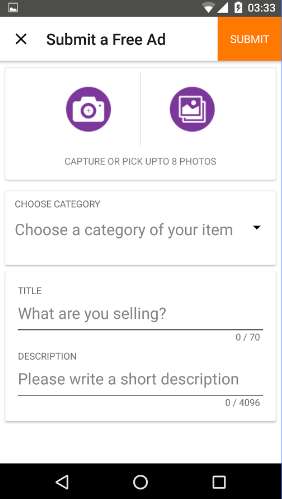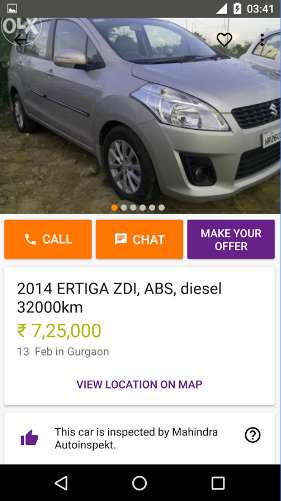 [Price: Free]
Gumtree Classifieds: Buy and Sell items locally
Gumtree Classifieds application will help you in searching for a new job, upgrading a phone or a car, purchasing items for your flat and more. Gumtree Classifieds is a reliable and safe service with a huge amount of classifieds. You can also use this app for selling your goods. Put them on Gumtree with just a few taps!
Gumtree services:
You can post your own classified ads finding a relevant category.
You can view, correct or delete your posts.
You can chat with buyers/sellers privately in the app.
Here are a lot of classified ads of different categories in your local area.
It is possible to browse ads by category, price, distance or time they were added.
You can share ads on Twitter, Facebook and more.
You will have your Favourite list in Gumtree where you can save classifieds you like for later viewing.
Syncing with a website is available.
Photos added to classifieds are of top quality.
Have you got something to sell? Let someone else get some pleasure from your much-loved items! Post an ad straight to your smartphone, sit back and wait for those messages from interested buyers!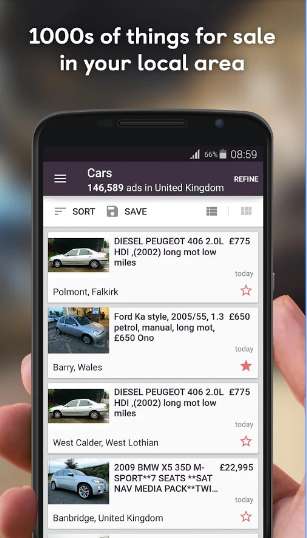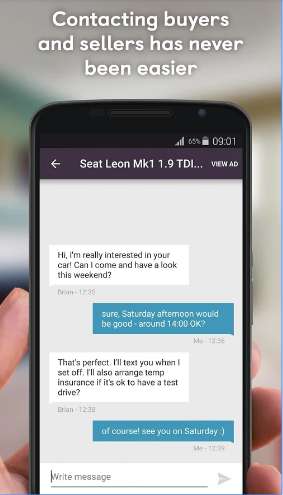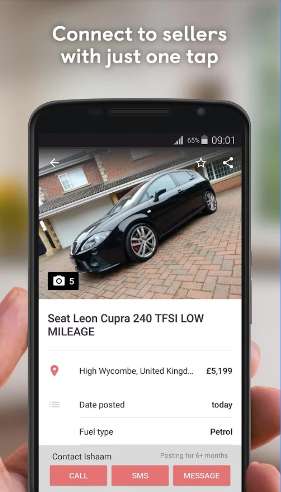 [Price: Free]
World Classifieds
World Classifieds is a great app for selling and buying goods locally. With this app, you can add your posts and find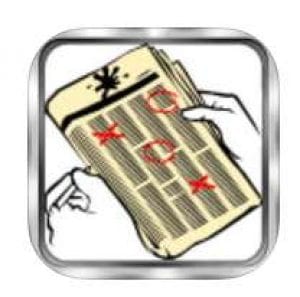 ads for free. The USA, Canada, United Kingdom, Australia and many more location available. The interface of the app is simple and it is easy to post here.
Useful features of World Classifieds:
contact sellers/buyers
search for items choosing a right category and location
your last location and categories are saved for further easy searching the same things
number of ads shown at once on your page are controlled and can be changed
availability of viewing item location on the map
World Classifieds app is available only for iPhone users.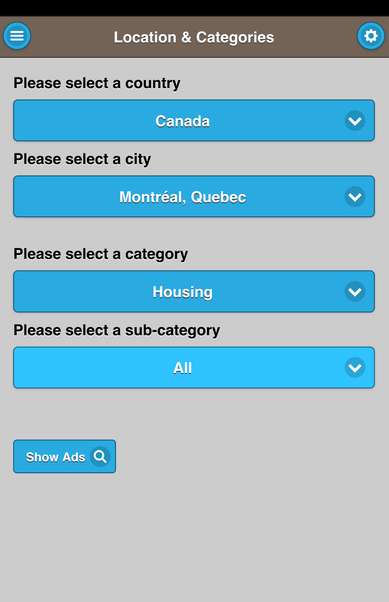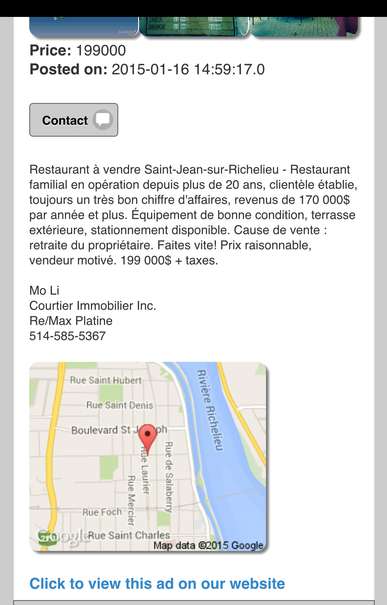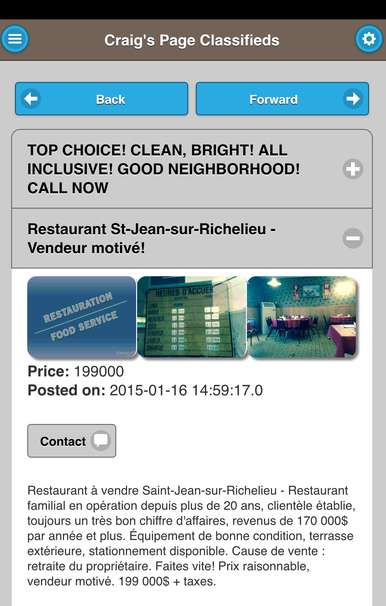 [Price: Free]
Classifieds
Classifieds is a simple to use app created for mobile users. It is free to sell and to buy goods here.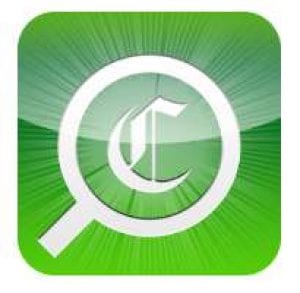 Classifieds features
You can add your posts with ease in two minutes
You will get notifications when your ad was viewed
You can share links on Facebook, so your friends can see your posts and purchase something from you
You can search here choosing a right category: housing, jobs, services, events and more.
Want to sell your unused goods? Want to find a bargain, house, or a new relationship? Classifieds is the app for you! Just install the app and have a profit.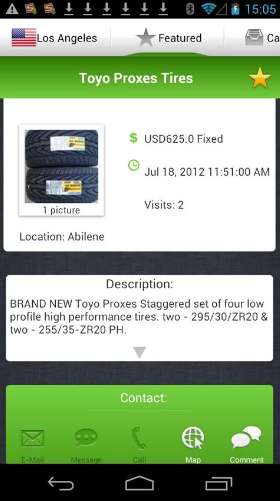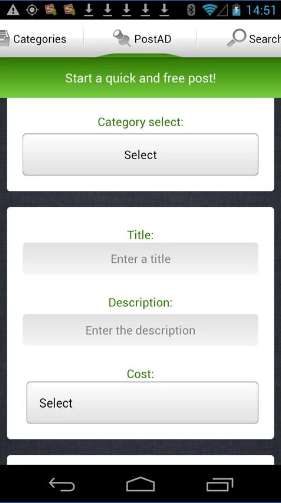 [Price: Free]
Shpock boot sale & classifieds app
Shpock is a second-hand SHop which is always in your POCKet. Here you will quickly find the things you need and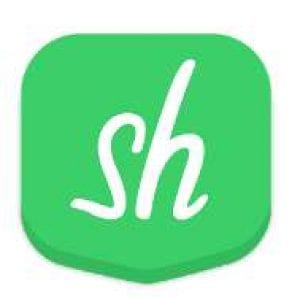 sell your goods fast &  easy with just a few clicks.
Benefits of using Shpock:
Shpock is available 24 hours per day.
It is full of high-quality photos which make your choice easier.
You can sort items by their location or by category: Fashion and Accessories; Home and Garden; Electronics; Movies, Books and Music; Baby and Child; Sport, Leisure and Games; Cars and Motors.
Adding a new post is simple and fast: just put a photo, add a title, make a description, set a price and your post will be ready for others to view.
You can share your posts with friends via email, Facebook or Twitter. Let your friends have a chance to purchase beautiful things first!
Here are no fees or more payments. You can sell and buy absolutely free. But if you want to promote your item even more prominently, you can buy some extra premium features.
All in all, Shpock is a perfect service on your smartphone for selling and buying perfect things.
[Price: Free with in-app purchases]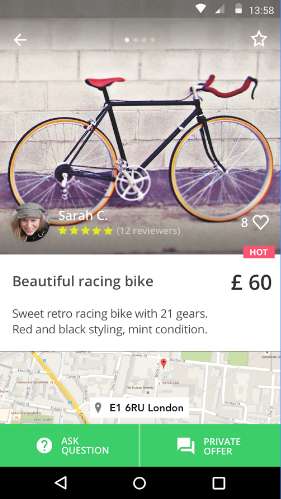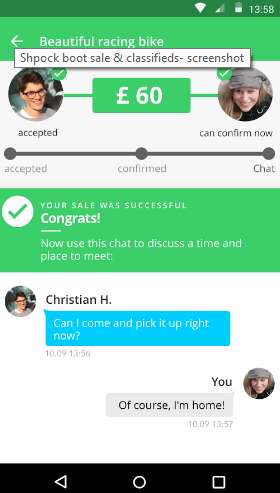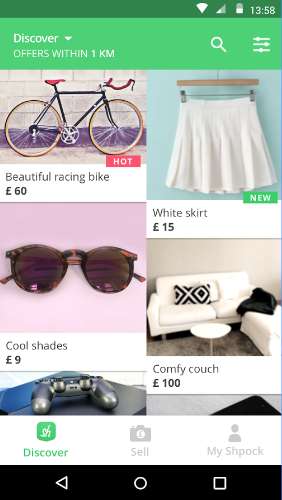 5miles: Local Buy & Sell Stuff
5miles is one of the easiest and safe ways to discover classifieds in your local area. It includes different services like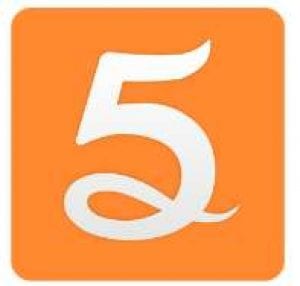 buy and sell second-hand items, find a job or a place to live, hire local services and more. All these goodies you will have with 5miles on your smartphone.
5miles works similar to other classifieds apps and has the same features:
adding photos to your posts
sharing your ads on Facebook, Twitter or by email
searching for products from different categories like furniture, household, cell phones, cars, auto parts, bags, clothing, shoes
chatting with buyers/sellers
But here are some distinctive features of 5miles:
You can add a personal touch with voice descriptions
You can update your post and send it to the top of the list
You can like items and follow buyers & sellers close 5 miles
[Price: Free]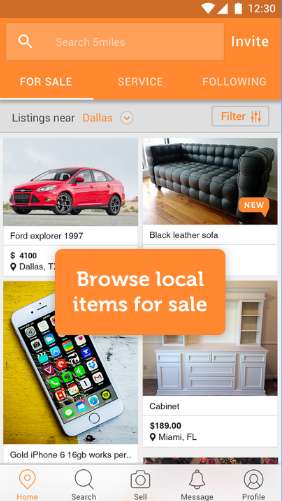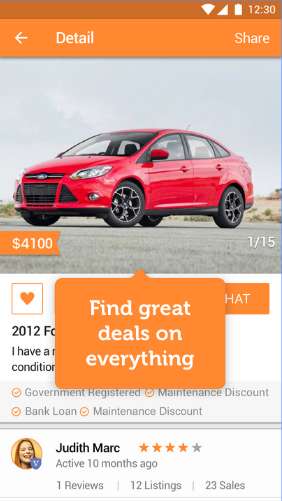 Wallapop – Buy & sell nearby
Wallapop is a classifieds app for iPhone and Android devices. It is free mobile flea market highly valued by its users.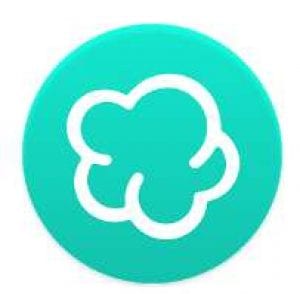 Wallapop benefits
Make money selling the things you don't use. Just take a picture and list it on Wallapop—and voila, it's instantly available to buyers in your local area.
Buy great new things. Chat directly with sellers, meet locally, check out the item and buy it. Are you looking for second-hand items? Wallapop is your classifieds app!
A great variety of categories:cars, electronics, phones, tablets, fashion and accessories, vintage clothes, babies and children, sports equipment and leisure, books, bikes, video games, films, furniture and more.
Privacy: your exact address is always confidential, while your current location is displayed within about ½ a mile from your real location. Your personal info will never be utilised for commercial use.
More than TEN MILLION people have joined Wallapop! Join the community and discover great things right now!
[Price: Free with in-app purchases]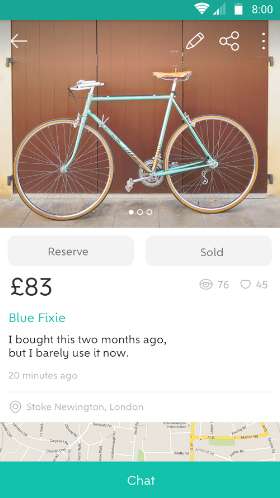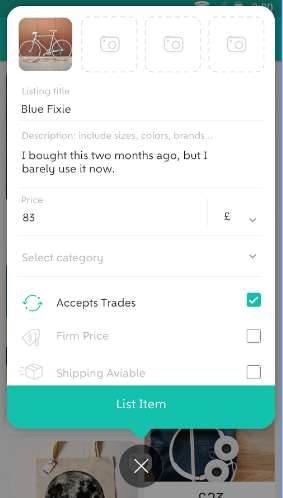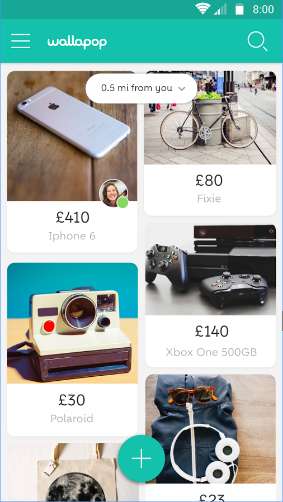 VarageSale: Buy. Sell. Local.
VarageSale is the local classified platform. It allows members to buy items at a deep discount, make sales and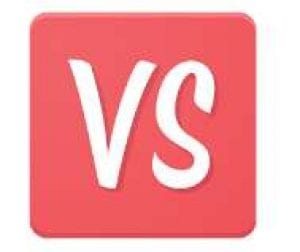 connect with real people in your neighborhood. VarageSale is a great buying and selling alternative to traditional auction and shopping apps.
The app is connected with Facebook, so it is possible to see real names, photos and read reviews before deciding to meet someone for a transaction.
VarageSale features
A fast way of buying and selling goods. An ad can be created in 30 seconds: take a photo, make a description and set a price. Well, your post is ready in a few clicks.
You can sort goods by categories: baby items, clothes, purses, shoes, furniture, home decor, appliances (i.e. washer/dryer, blenders, slow cookers, etc.), and more. You can follow the categories of your interest.
You can praise other members after a good transaction and you can be praised too.
You can label your item as "available," "sale pending" or "sold".
You can get real-time notifications and you will never miss a sale again.
Use the bump tool to make sure your items get noticed.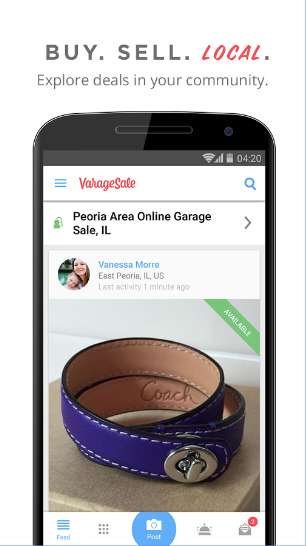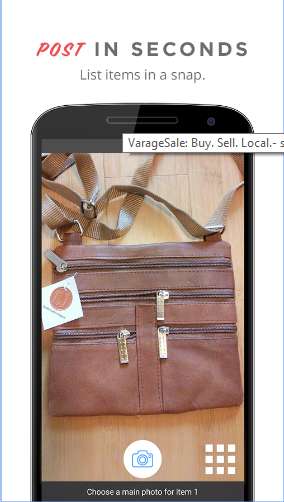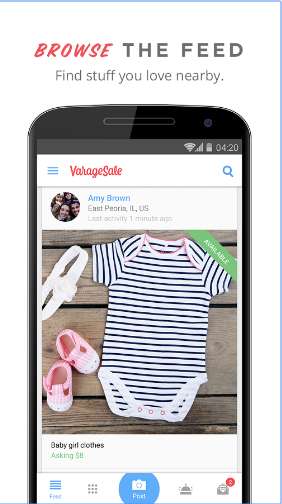 [Price: Free]
eBay – Buy, Sell & Save
No doubt that you have ever heard about this app. And if you don't try it yet, do it right now! eBay is a classifieds app which is used worldwide.
The eBay app makes it easy to shop, search, bid, sell and save money whenever and wherever you are. Buy and sell on the go, get great deals and manage your eBay experience at any time.
eBay includes such categories as Cars & Motorcycles, Fashion & Outfit Ideas, Home & Garden, Collectables, Electronics & Video Games, Deals & Gift Cards & much more…
With the eBay app you can:
Search, bid, buy or make offers on unique items from sellers worldwide.
Save your favourite searches and sellers for quick access
Search with the barcode scanner to find items, compare prices or start a new listing.
List your items for sale on eBay in minutes.
Track orders and get notifications.
[Price: Free]
That was the top list of free classifieds apps for your iPhone or Android device.
If you like strolling around flea markets and car boot sales on weekends or spending hours browsing through classifieds, you will find our list useful. With any of these classifieds apps, you'll find the most beautiful things in your neighbourhood and sell your things quickly to other people around you.