Do you dream of owning a property and gaining wealth? If so, your dreams will come true in a few clicks. The game "Europoly" is perfect for you and it teaches you to build the working strategy on the way to achieve your goals.
You may also like: 9 Best Guess The Country Games for Android & iOS
The app is easy to find in Google Play and App Store and it doesn't take long to download and to start playing.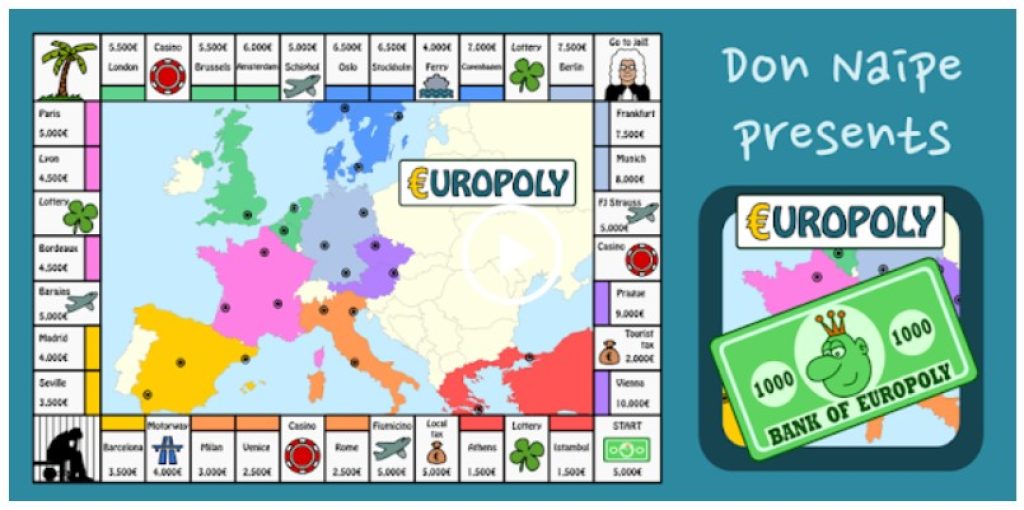 First of all, the design of the main screen is performed in green color with details of banknotes. In the middle of the screen, there is a big button "PLAY" and the registration is unnecessary. The game offers you a lot of opportunities that we're going to briefly describe with no spoilers.
You can choose different avatars and their colors, play with bots or with friends on the same electronic device, choose the initial amount of money and adjust the speed of the game. There is an option to switch ON/OFF the sound – just in case.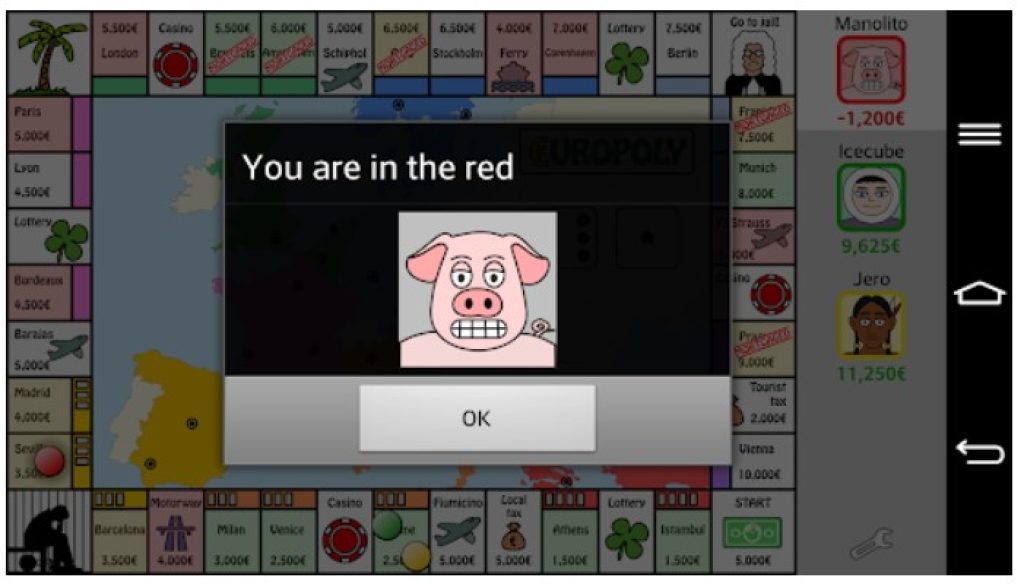 Secondly, there are four bottoms on the main screen in the lower-right corner. A question mark is for rules. The exclamation mark is for new updates. The third bottom is to share the app. The key is for Privacy Policy
You may also like: 11 Free Lake Map Apps for Android & iOS
We were super surprised by the splendid game's design. The board perfectly suits even the screen of the phone. There are 8 groups of cities, which are distributed by colors, for example, Spanish cities are yellow.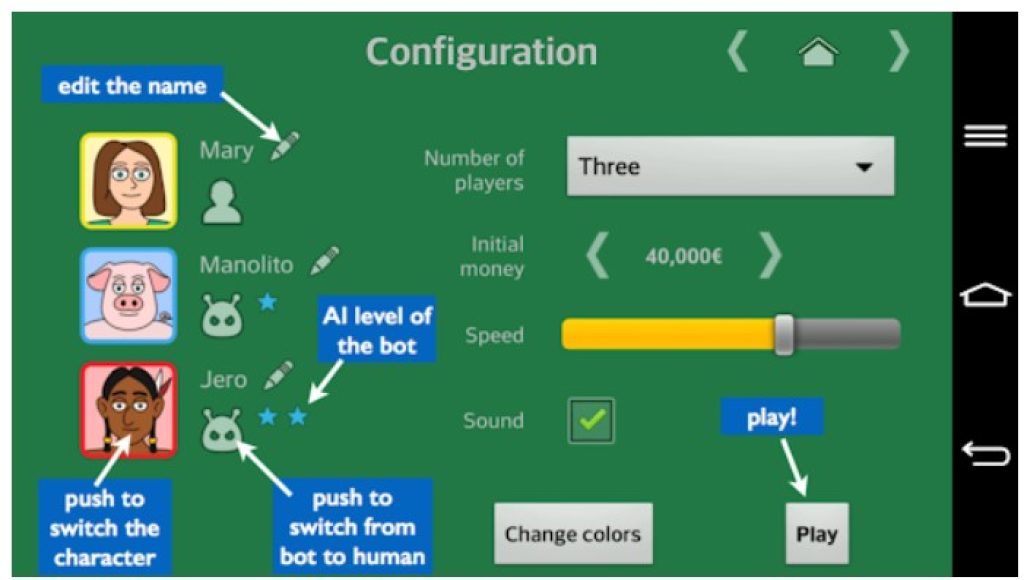 The game automatically rolls the dice and moves the pawn, but only you decide to buy or not to buy the land. This game is perfect for both children and adults.
You can also check: 7 Best Guess Celebrity Games for Android & iOS
All in all, Europoly app is a nice version of the board game and it's a recommended choice when you are selecting something fun to play with your friends.