Have you ever imagined yourself being a beauty salon owner? I bet everybody has. But now you have an amazing opportunity to start a business from scratch with no investments.
For sure, this is going to be a virtual salon, but it doesn't mean this is going to be too easy. Such games usually require multi-tasking skills and the ability to build a business development strategy.
Here you can find a list of the best beauty salon games for iOS and Android. Check if you are going to be a good administrator: hire staff, decorate the space and attract new visitors. Download the apps for free via clicking on the links. And for all the girls out there who like take care of themselves we offer an article about the best beauty product apps.
Sally's Salon: Kiss & Make-Up
The app is packed with various options and interesting features. First of all, there are 60 levels, which you can complete. When you do it, you unlock the helper who will assist you during the working day.
But the game is not only about making haircuts. It also has the plot to go through. Actually, you live the life of Sally – a girl, who is crazy about various adventures.
This exciting game is available for iPhone and iPad, as well as for all the Android users.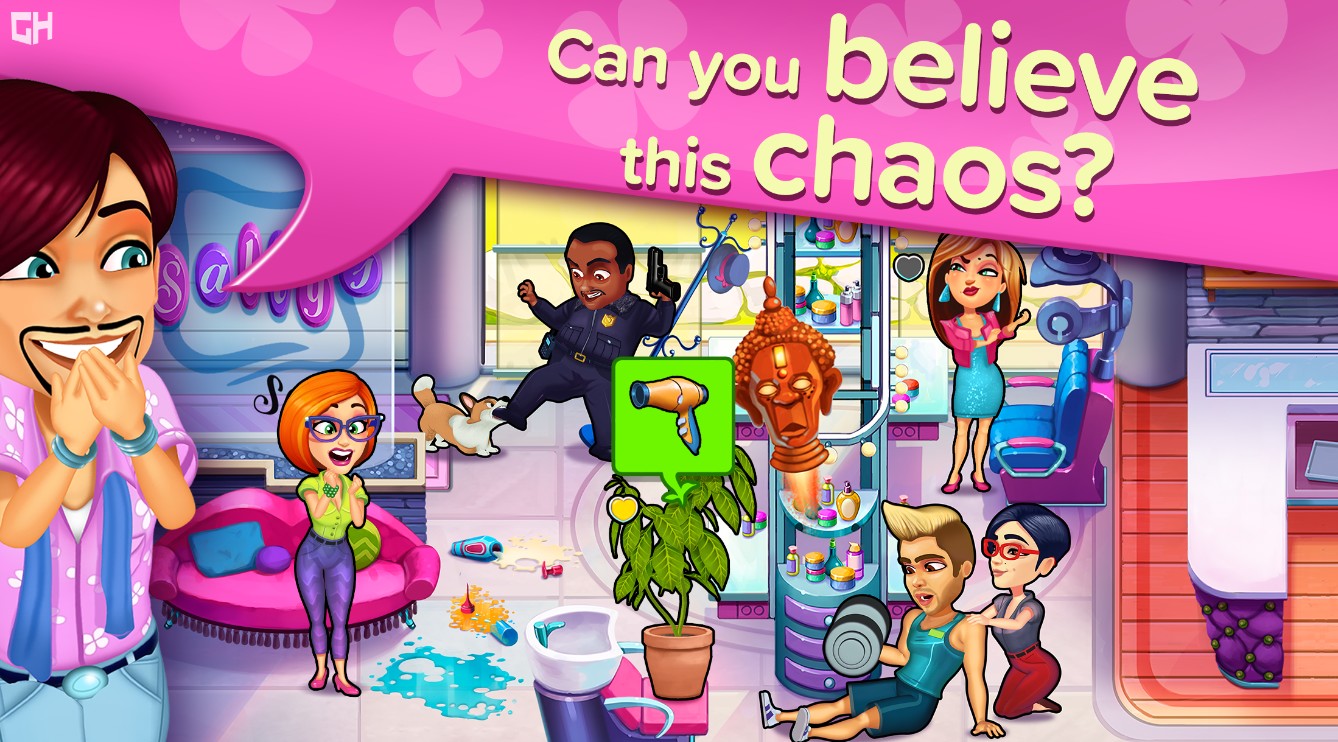 You may also like: 11 Free police games for Android & iOS
Girls Hair Salon
If you a looking for a game that will be a good leisure option for your child or little sister, try this app. It is 100% child-friendly.
Girls Hair Salon doesn't have irritating adds, appearing out of the blue and has the option of parental control.
The app itself is a typical salon-running game. Still, it is a bit easier, because you act as a barber and designer. You don't have to do any administrative tasks. The reason for this is that this game was eventually created for kids.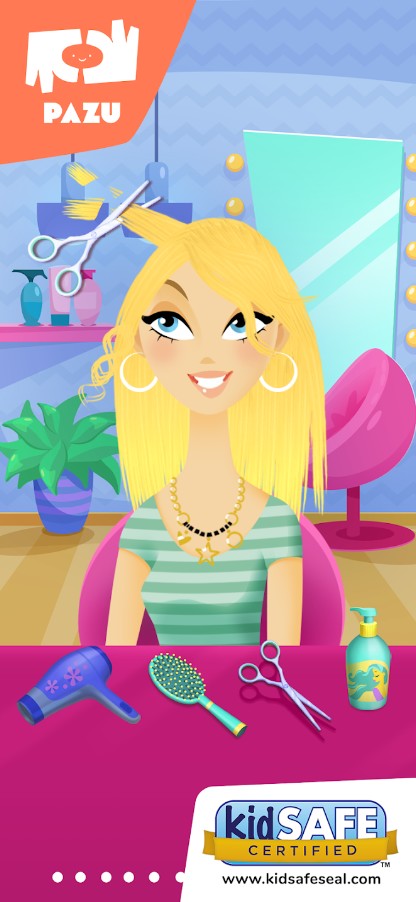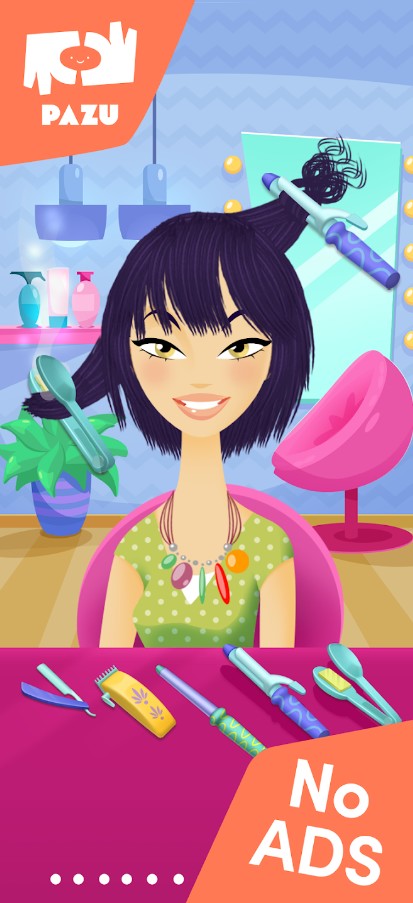 Back-to-School Make-Up
Do you fancy being 17 again and preparing for any school event? Now it is possible. The main aim of this game is to find the best haircut and make-up.
You can try as many options as you want until you get it. When the make-up is finished, you can challenge your designing talent. Choose the best shoes and clothes to be the most attractive girl at the school party.
All the content of the app is free, but you will have to put up with the adds. This is the way to keep the game free of charge. There are also in-game options that could be bought with the use of real money, but they are additional.
Their absence doesn't affect the playing experience and doesn't impose any limitations on the game itself.
Back-to-School Make-Up also has the option of parental control, but you need to activate it.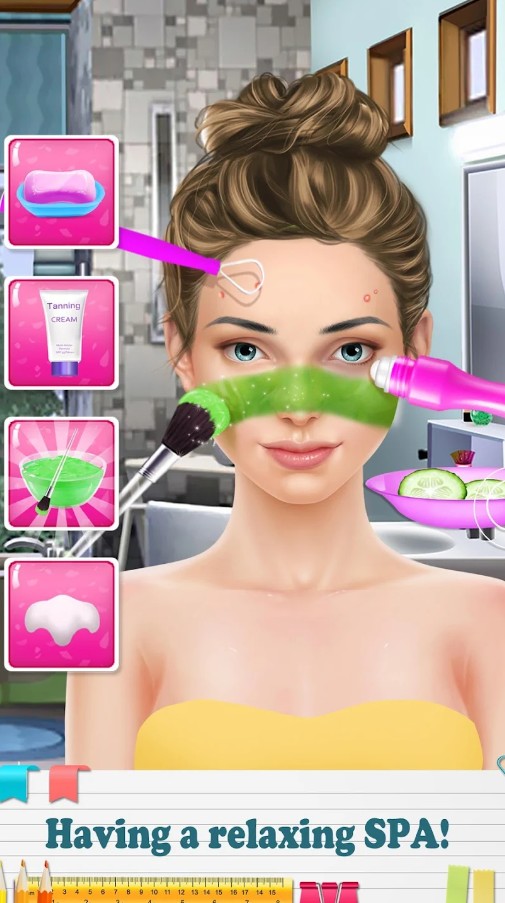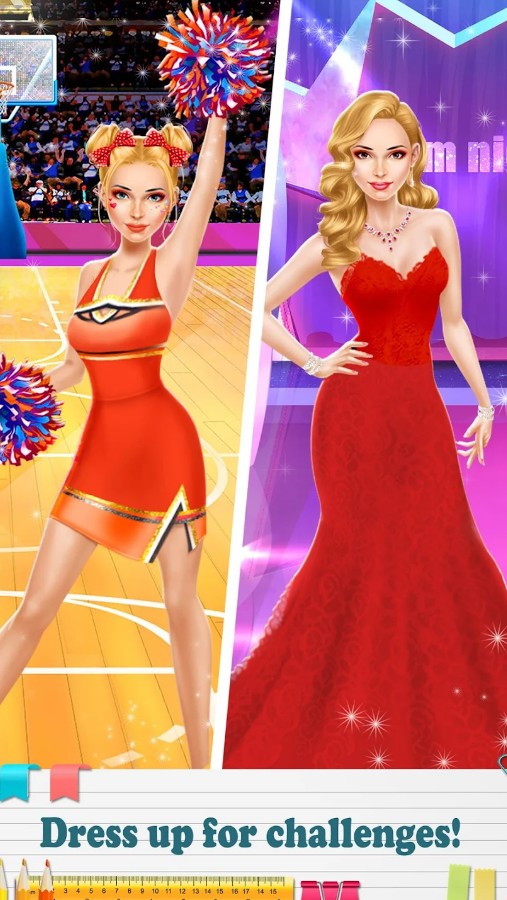 Top Beauty Salon
This is a typical salon-running game. If you want to know for sure if you are going to be a good businessman or not, here comes the opportunity to find out.
You need to hire staff and keep up with the trends. It sounds easy, but actually it's not. The key factor to success in this game is your speed. If you manage to clean up the floor after the haircut is made and start redecorating the space of the salon at one, you have a chance to be a cool businessman.
Another key factor is the feedback from your visitors. You should do everything to keep it positive. To do this, never make the visitors wait for you.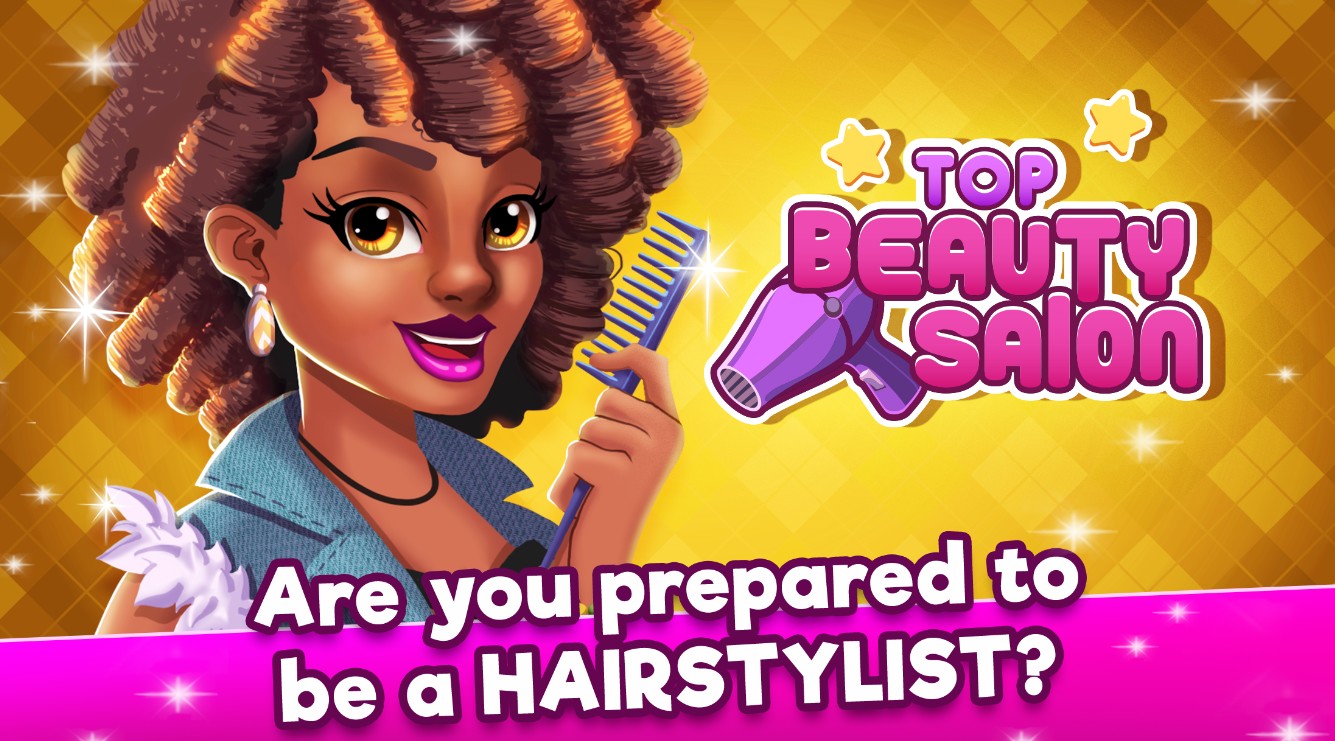 You may also like: 11 Best Cosmetics & Beauty Apps for Android & iOS
Animal Hair Salon
Are you interested in working with pets? Then this app can send you to Australia, allowing you to make all species of animals beautiful.
Change hairstyle and do makeup. Here you can check your designing skills.
The more clients you make happy, the more prizes you get. There are special surprise boxes, which unlock rare animals. Can you collect all of them?
The game is 100% child-friendly, so feel free to give it to your kids or siblings. The app is free, but only with the adds. If you want to remove them forever, you will have to buy it.
This educational exciting game is available only for Android users.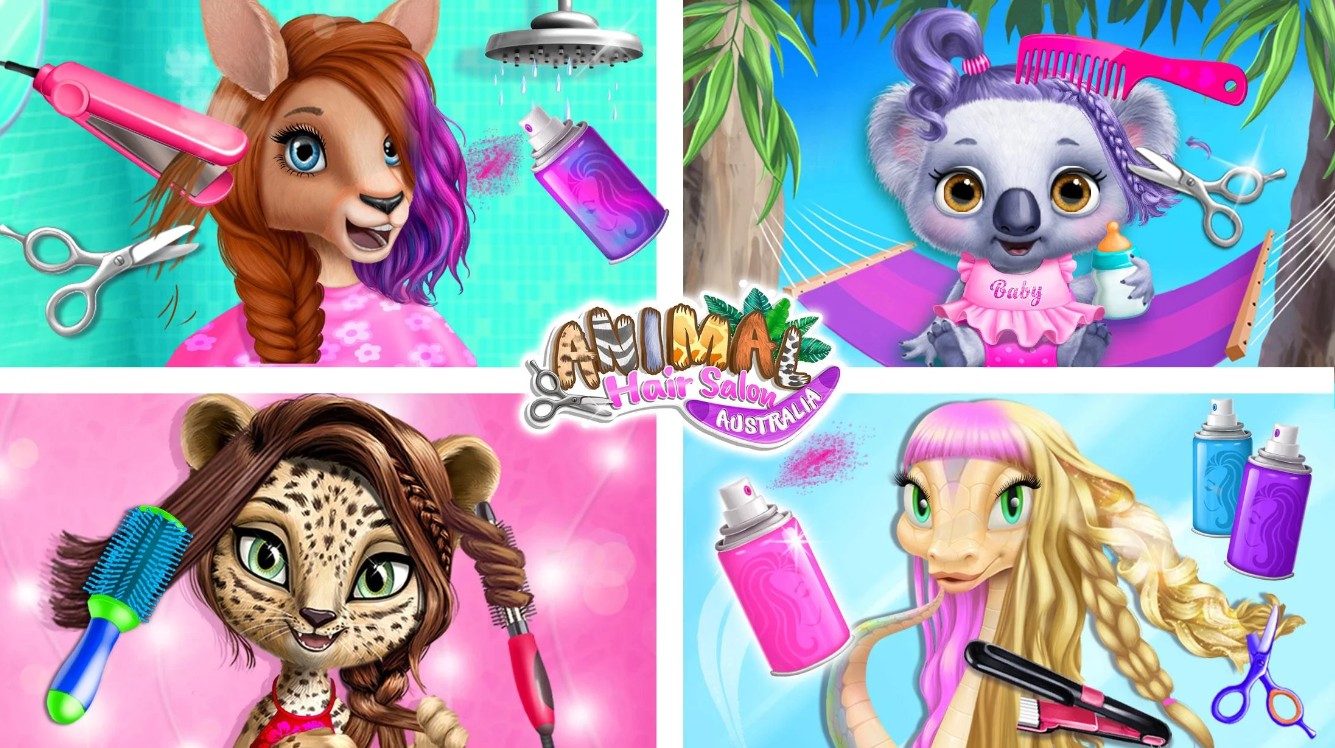 Bravestars Hair Salon
If you like experiments with haircuts, you will like this app. The game is packed with tools for doing all kinds of haircuts from the basic ones to the most complicated and trendy ones.
In Bravestars you can work with a fixed number of characters, but you can pretty much experiment with them as much as you want. What is more, you can choose the client who appeals to you most and work with him or her more than with others.
This app is aimed at helping children to learn how the hair salon works. It has other educational functions too. Unfortunately, there is no option of parental control. The main advantage here is the detailed and high-quality animation of the characters. I would say that the app would be suitable both for kids and adults.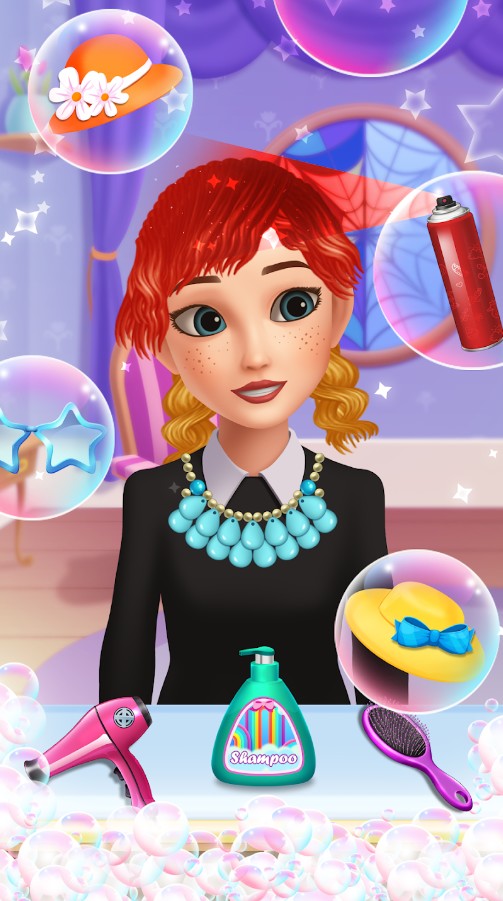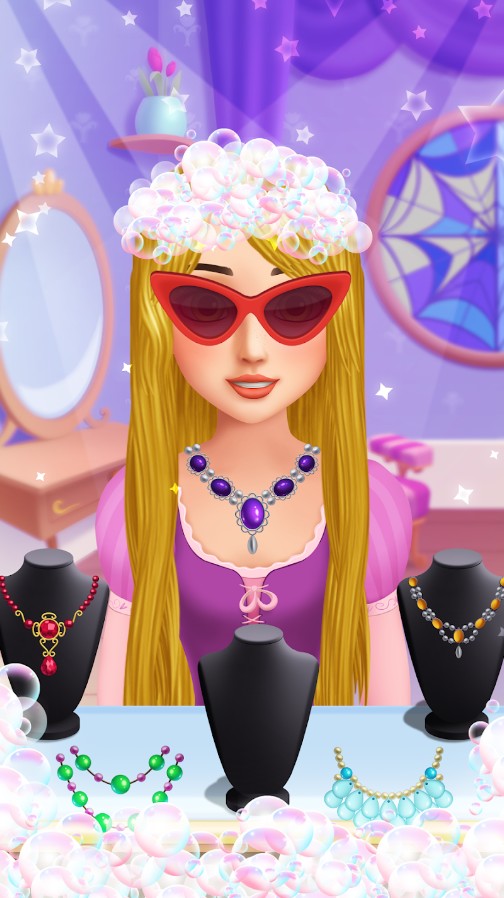 Chibi Salon Game
This is quite a popular gaming series and it's all about Chibi. This time the game is called Chibi Salon and it fits perfectly into our category.
Chibi Salon has a large number of services: making haircuts, waxing legs, and threading eyebrows. The range of your clients will be incredibly huge.
The game has a mostly cartoonish vibe and should be well-received by the fans of this genre. Of course, it gives some limitations on what you can do with the appearance, but for kids, it would be just enough.
Shave Salon Spa games is free with ads, which don't appear too often and therefore aren't irritating. In general, it is a simple, but bearable hair salon game to choose for your kids.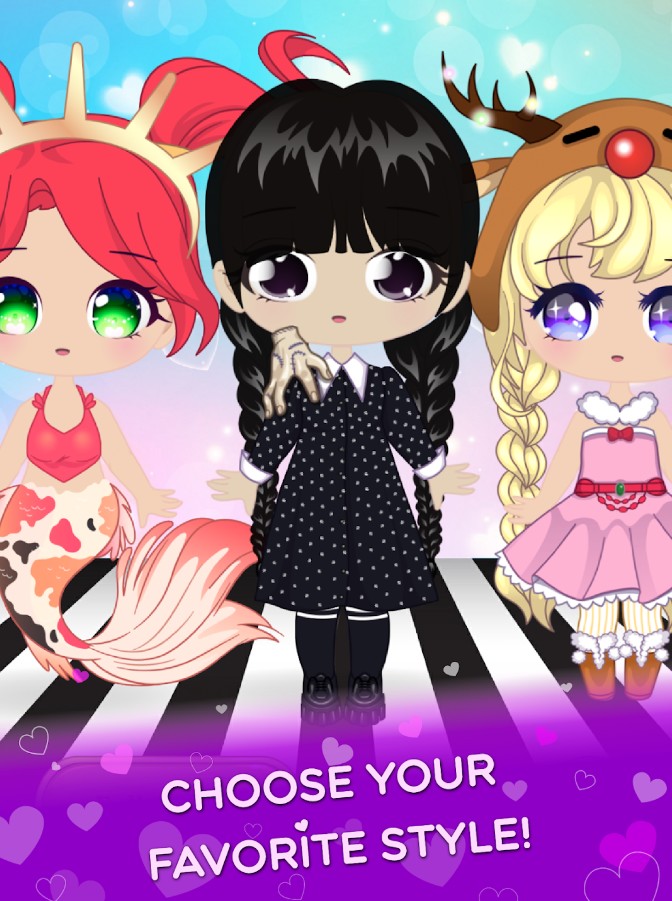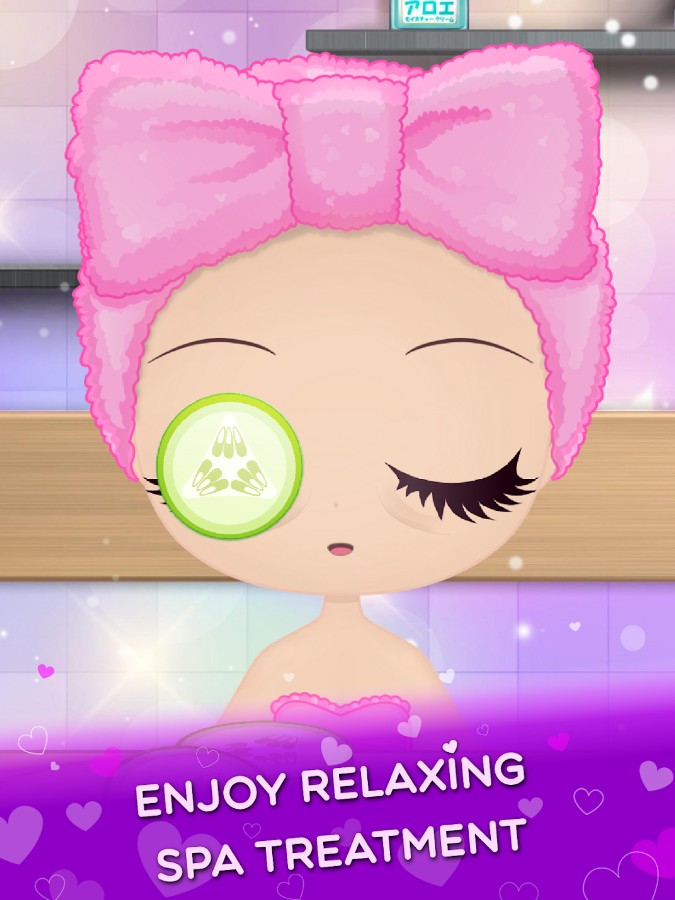 You can also check: 11 Best tank games for Android & iOS
Project Makeover
Project Makeover is not exactly a hair salon game, but here you will need to work with the hairset of the main character for sure. It is an addictive makeover game that will be interesting for kids, teenagers, and adults.
Your main task will be to give your character a total makeover – the game will suggest you pick up various actions to apply to the character. Before you make a choice – think twice if it's logical, otherwise, the whole process will become a failure and you will have to start all over again. You will need to wash the hair, to dry and style it.
Despite all the advantages that I've mentioned above, the game is quite limited with its aggressive ads and pressure to go for the paid subscription. You can only play for a limited period of time and if you want further progress, you will have to pay money.