Christmas is one of the most important holidays of the year. People begin to prepare for it long before the holiday comes. The mood is usually set by the environment – decorations in shopping malls, Christmas music, gift shopping and traditional home decoration. As some people attach great importance to celebrating Christmas, they want to bring a little bit of magic to all the details of their lives.
Even if you don't feel the approach of the holiday and don't hear the sound of Santa's bells, you can create your own magic. A smartphone can help you do this. Since modern people keep their phones with them all the time, Christmas will always be close to you.
Songs and carols have always been the best attribute of the celebration, so we suggest you install one of the 7 best apps for listening to Christmas songs and melodies on your smartphone. Most importantly, they're completely free!
Christmas Radio+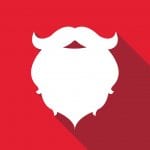 We decided to start our top with a real Christmas radio. Sometimes it happens that people perceive all the Christmas music as a whole, without dividing it into separate songs, motives, and poems. If you're one of those people, Christmas Radio+ will really make you happy.
At Christmas Radio+ you get constant streaming of Christmas songs. Even if you decide to enable the app in July, you can still find a few stations that put on great holiday songs all year round – yes, yes, all the time Christmas! What about the time when the holiday is about 2 months or less away.
There are many radio stations in the application, among which you can choose the one you like. Please note that all data – both broadcast and song titles – are taken from the metadata of the station itself. That is, if it is a real radio station and it does not work at night, then at this time you will hear nothing but silence.
The same goes for the song titles – there may be an error in the database and you may find that the artist is wrong – but this is highly unlikely. But the good news is that there are also online services, so you can access Christmas songs at any time.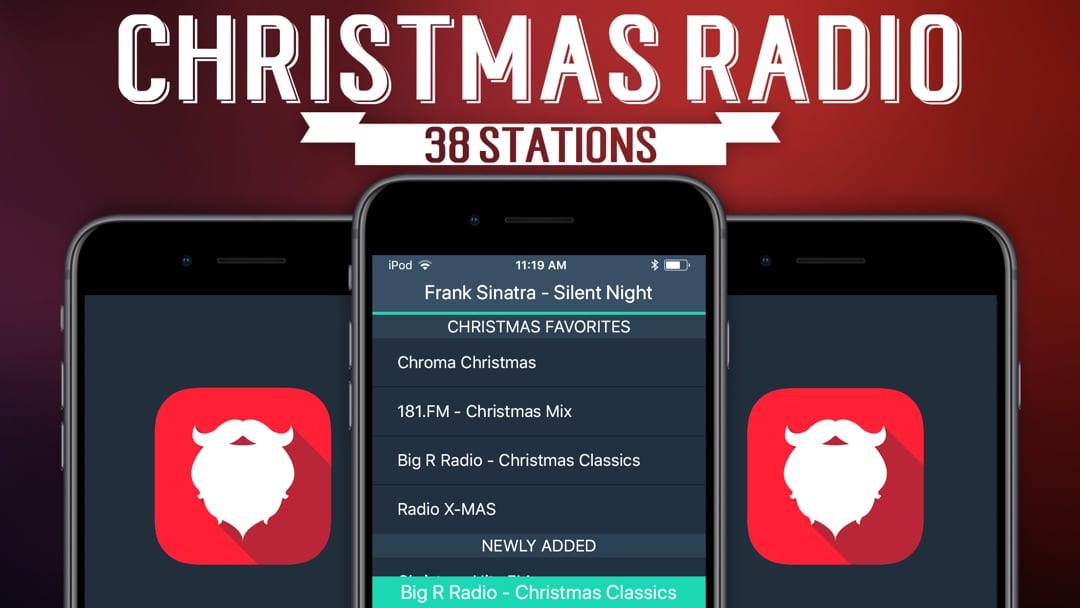 Christmas Carols – Countdown 2020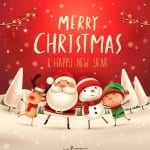 There is also an app for the most curious and impatient. Christmas Carols – Countdown 2020 includes a real countdown before the holiday! You can use it as a widget on your desktop and always see how many days, hours and even minutes are left till the most magical event of the year. Of course, this functionality is not limited to it, otherwise, we would not have included the application in our list.
As you could understand from the title, Christmas Carols – Countdown 2020 also has Christmas songs. You can play them directly in the application, listen to them or even sing them. Beautiful and traditional holiday soundtracks are always at your service – especially if you install a widget. Take in the spirit of Christmas by listening to and watching Christmas carols.
But Christmas Carols – Countdown 2020 didn't stop there either! In the application, there is Santa, who comes to you to congratulate you. You can prepare for his arrival and then play with him and his reindeers. Change Santa's wallpapers, songs, and even hats – it only takes a couple of clicks.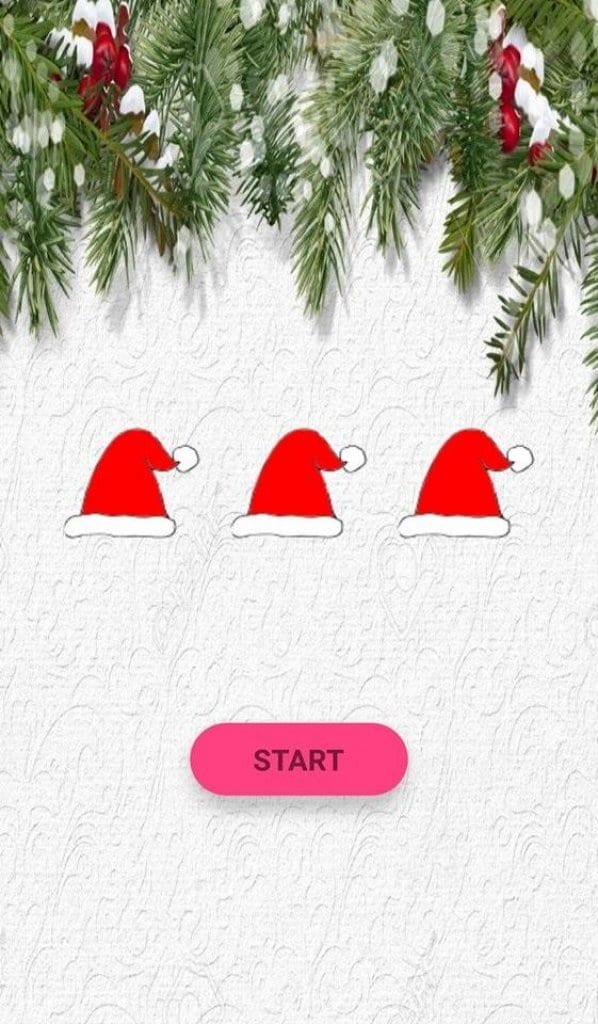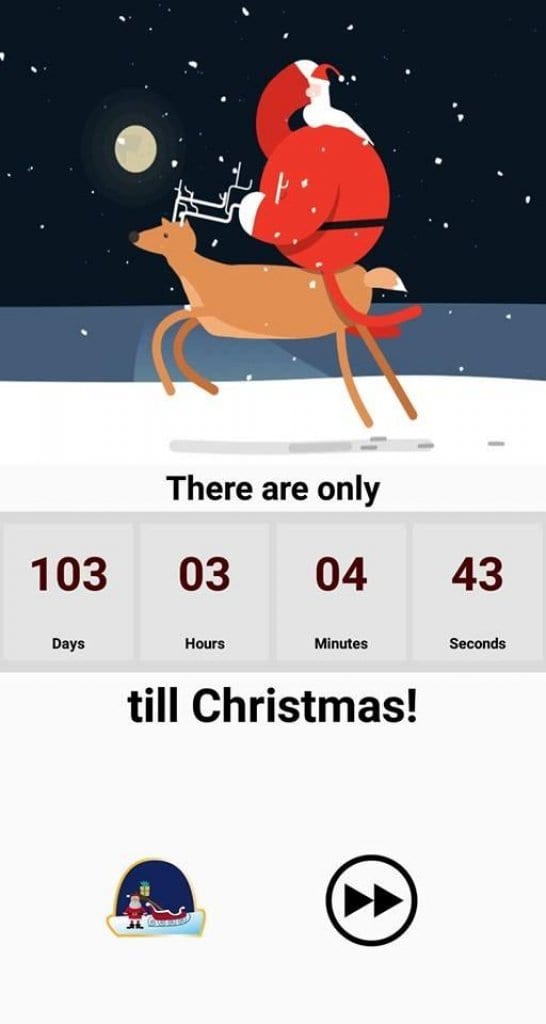 You may also like: 11 Best Christmas countdown apps for Android & iOS
Christmas Songs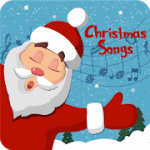 It happens that you remember the melody of a song, its rhythm, and mood, but the lyrics and words, sadly, have completely forgotten. Do you know what karaoke is? So this application offers you a real thematic karaoke, the entire catalog of songs, which consists of Christmas hits – both modern and classic.
The application works in horizontal orientation mode. You can choose a song from the catalog just by scrolling them in a row. Note that each of them is made in a modern arrangement or simply converted into good quality music. You won't find any old and hissing sounds here, but you'll also get access to modern tracks.
Each song is accompanied by lyrics, as in real karaoke. It is displayed in a timely manner and is beautifully decorated. Usually, these are the lines at the top of the screen, which show you the actual part of the text. Since the text is displayed in small pieces, even your children can sing with you!
Note that the songs are not loaded in the archive in the memory of your phone and do not fill it, so you will need to connect to the Internet every time you want to sing them. Cute festive graphics and pictures with snow, Santa only add atmosphere. What are you waiting for – the countdown has already begun!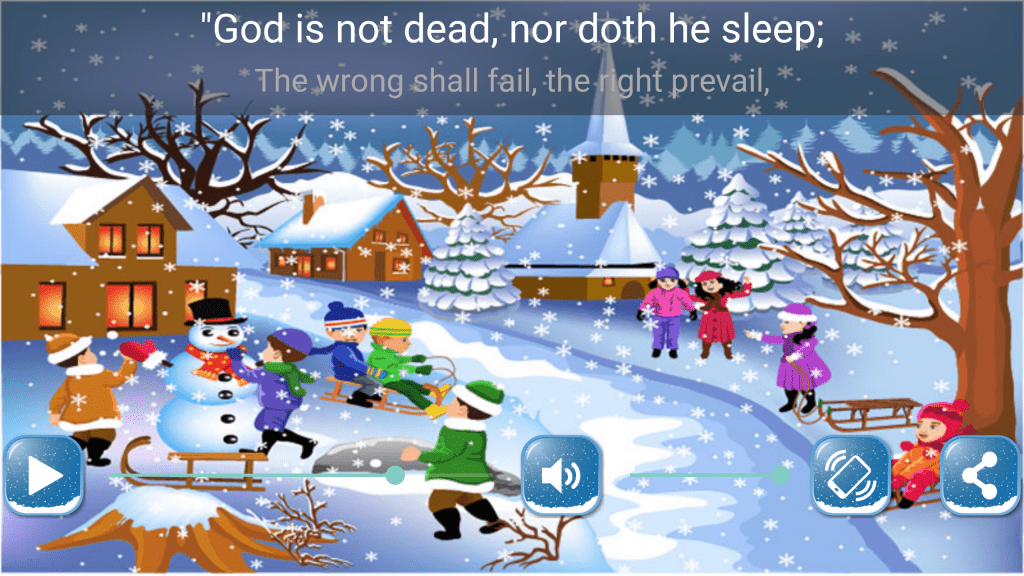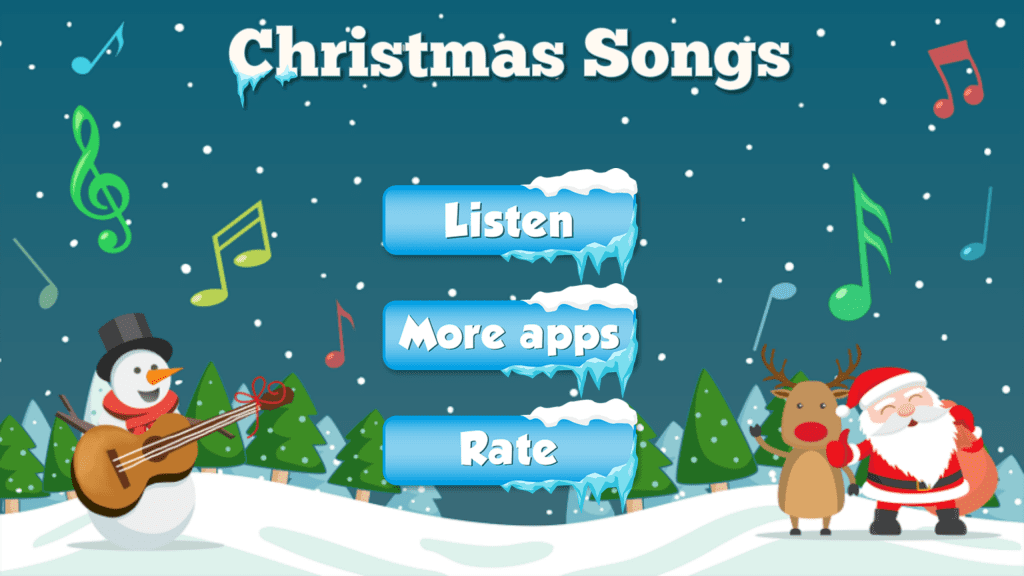 Christmas Music by World Apps INC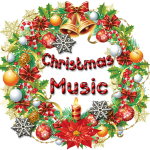 Are you ready to celebrate Christmas and enjoy every moment with your friends, family, and loved ones? If your answer is yes, then we suggest to back up this desire with real Christmas hits – and if you sing and listen to them together, it will cheer everyone up!
Christmas Music brings together all the popular Christmas carols, songs, and real hits. Especially their list will please fans of traditional English songs – they are also included in the catalog of the application. All the songs are displayed in the form of a list from which the user can choose his favorite variant.
Actually, the design of Christmas Music is very colorful and catchy, so you will understand exactly where you should press. All the melodies are divided into certain categories – such as children's Christmas songs, radio stations, the best songs collected in different countries and others. Each category is unique and the songs are not repeated.
As we have already said, in addition to songs, the application also includes a small number of radio stations. They appear just before Christmas and charge you with the mood 24/7. Their list is small, but the developers have selected the best of all.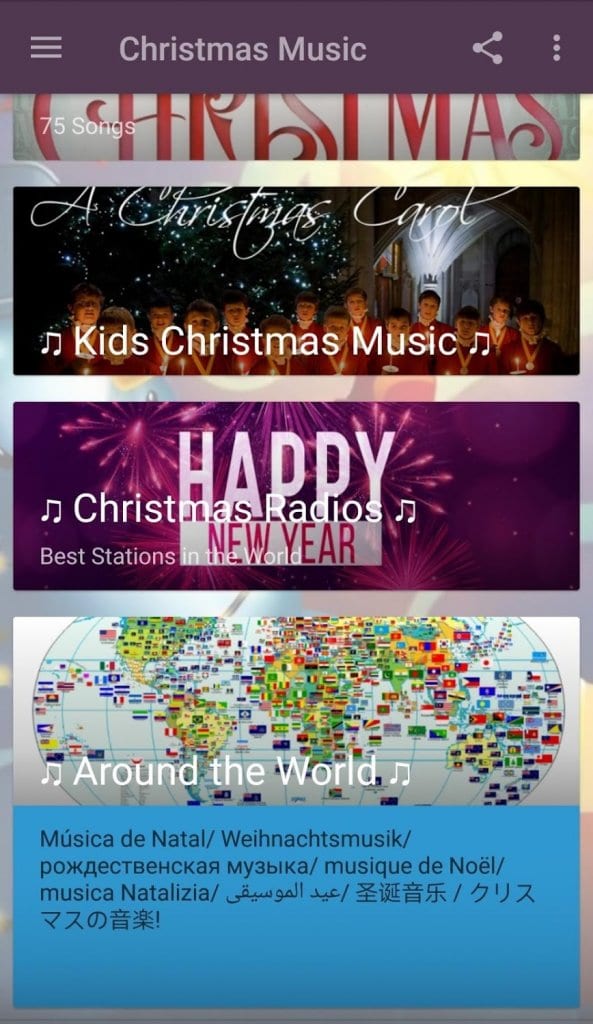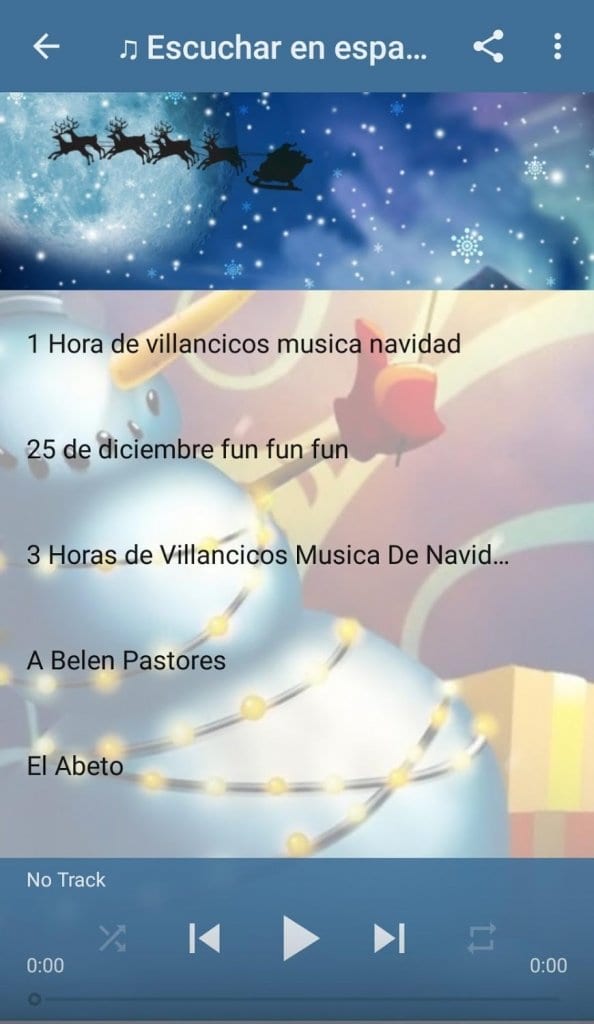 Sing Along Christmas Carols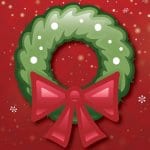 Family Christmas celebrations often include company singing, as well as real karaoke competitions and knowledge of Christmas songs in general. If your knowledge is limited to Jingle Bells, or you don't even know the full text of the song, Sing Along Christmas Carols will help you broaden your horizons. Let the app help you a little bit so that you can immerse yourself in this wonderful world of good songs.
Since Christmas is around the corner, you can get ready for it if you start now. Even if you just forgot the lyrics or want to learn a new song, you can use it. Sing Along Christmas Carols even offers you to arrange carols with the app – you go door-to-door with your smartphone and sing original carols – so you not only congratulate your neighbors but also surprise them with unusual melodies.
By using Sing Along Christmas Carols, you get an extra good mood for yourself. After all, you really remember forgotten melodies, learn new ones and just enjoy the process. Using your smartphone, you get a pocket karaoke, which is perfect for Christmas time.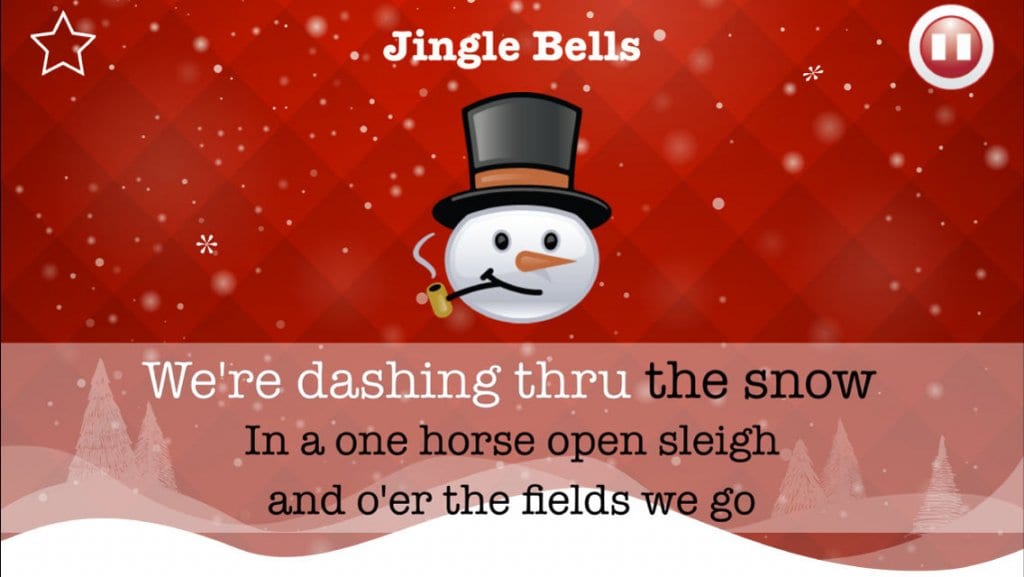 Christmas Music ~ 10,000 FREE Christmas Songs!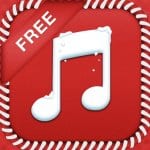 Bright application, designed in traditional Christmas colors – red and green. In its interface everything tells you about the holiday – background pictures with snowflakes, patterns, colors, so when you launch it, you will definitely feel that Santa is already somewhere near you. If you thought that such a large number of songs would be paid, then you are very wrong.
The developer of Zaggle focuses only on free and accessible content that you will not have to pay for. There are about 10,000 songs in the catalog of the application, and you can choose any one of these thousands to play. All songs are sung either by promising young musicians and bands who are looking for their listeners and even new members, or just creative teams. In any case, you get the opportunity to legally listen to a huge number of Christmas tracks in one application.
Of course, if you wish, you will also find classical songs. They are also easy to listen to because they are freely available. The most important thing is that you can not only listen to songs in streaming mode but also download them into the memory of your smartphone. This is a real treasure if you are looking for a quality source of Christmas mood!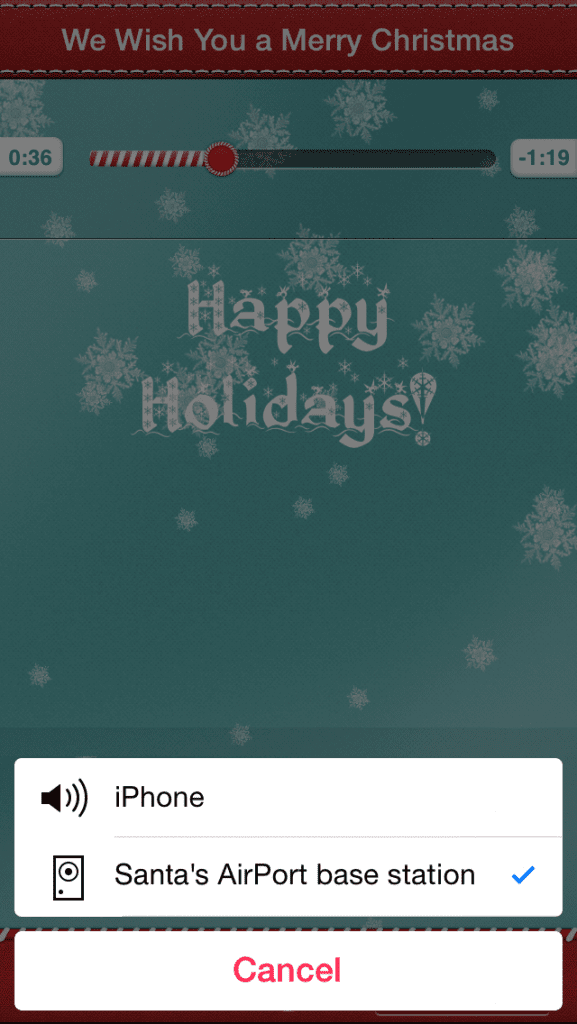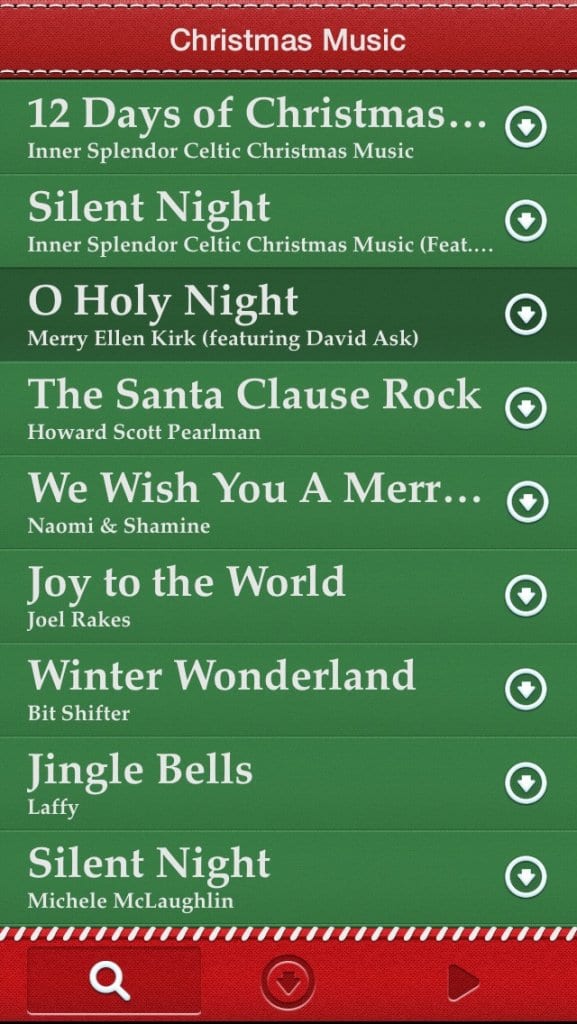 You may also like: 11 Best Christmas frame apps for Android & iOS
Spotify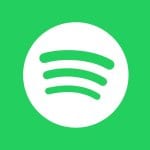 Perhaps at the moment, you'd like to ask us the question, "Really? You're kidding!" In fact, Spotify was chosen with absolute care and seriousness. Of course, the most comprehensive functionality in the application is only available when you buy a subscription, but you can also find many interesting things in the free version. And how an application with more than 80 million users could have stayed away from Christmas!
Spotify can be considered a true musical encyclopedia, which contains all the most popular, famous and best songs for Christmas. You can be a fan of unchangeable classics and find "I Wish It Could Be Christmas Everyday" by Wizzard there, or you can find both modern covers and real hits. For example, Sia has released a whole Christmas album, songs from which you can often hear in December.
Since this free app offers you the chance to listen to a song streaming online, you can think of it as a phone radio. Closer to Christmas the developers open access to holiday playlists and include the most popular hits in the rotation.
For example, on Christmas Eve, you can turn on Spotify and enjoy the best Christmas songs right at home as you prepare for the celebration. And after the holiday, you'll be able to listen to any music that's available in the app.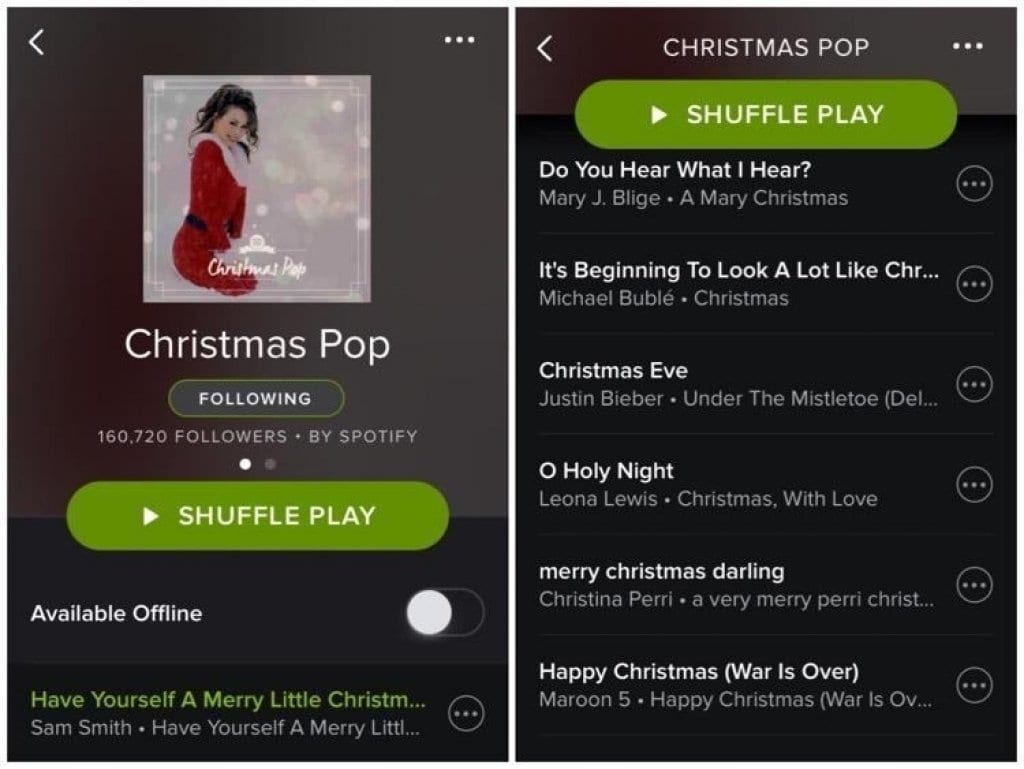 You can create a feeling of magic and wonder on your own. To keep Christmas with you, just sing the festive melodies. If you don't know the text, our apps will help you learn it. Do you want karaoke? We have found such services for you too.
Collect the best Christmas hits in your smartphone and you go to get presents for your loved ones. Remember, carols are the best Christmas tradition!