Long ago, it was a big problem to find out if a particular teacher or a professor is great, and if his classes are worth to take. However, it's not that complicated anymore!
Nowadays, there are great apps to rate online teachers and professors. Those apps enable you to read other people's experiences with a particular teacher and avoid bad teachers or professors.
The reviews will tell you how difficult and interactive the classes were, how the teacher behaved with students. You can also see the school's overall rating and compare it with similar schools.
Here's the list of 7 best apps that category that fully worth your time. Have a look!
You may also like: 11 Free Time Management Apps for Students (Android & iOS)
Rate My Professors
RateMyProfessors is a platform where students can search and rate their professors based on their teaching style, clarity, usefulness, and overall rating.
The app contains over 19 million ratings and reviews from US university and college professors, making it a valuable resource for students who want to make informed course choices.
Key features of the app include the ability to search for professors by name, school, or department, and view grades and reviews left by other students. Users can also filter their search results by certain criteria, such as the professor's overall rating or level of difficulty.
In addition, the app allows users to add their own ratings and reviews of the professors they have had, as well as save their favorite professors for future reference.
One of the potential downsides of the app is that it relies solely on user-generated content, which can lead to bias and inaccuracies. Additionally, some users have reported technical issues with the app, such as login difficulties or slow downloads.
While the app received generally positive reviews from students, it was criticized by some for promoting a culture of "hot" ratings and maintaining gender and racial bias in its rating system.
As with any review-based platform, it's important to be critical about ratings and reviews on the RateMyProfessors app and consider multiple sources of information before making any decisions.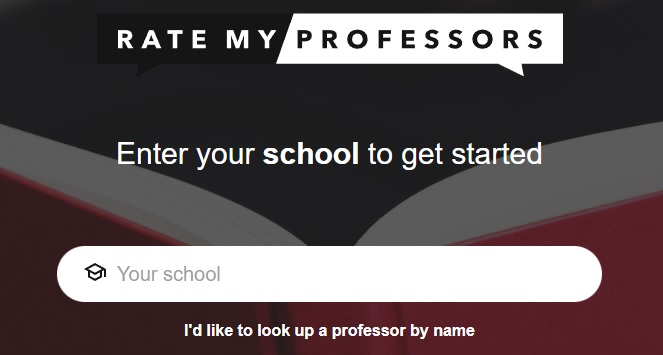 You may also like: 11 Free Apps For College Students (Android & iOS)
Uloop
Uloop is a platform designed for college students in the US to help them find jobs, housing, and other services in their area. This allows students to search for job listings and apply for them directly through the app. They can also find affordable housing, roommates, and other rental options.
One of the app's key features is the ability to chat with other students from the same university, making it easy to find roommates and people to chat with. The app also provides a marketplace for buying and selling textbooks, as well as an classifieds section for general items.
However, some users have reported issues with the app's functionality and reliability. Some had difficulty creating a profile, others had trouble receiving notifications or accessing certain features. Some users also report that there are no job listings available in their region.
All in all, the Uloop app can be a useful tool for college students looking for jobs and housing in their area, but it may not be ideal for everyone. Worth a try and see if it suits your needs.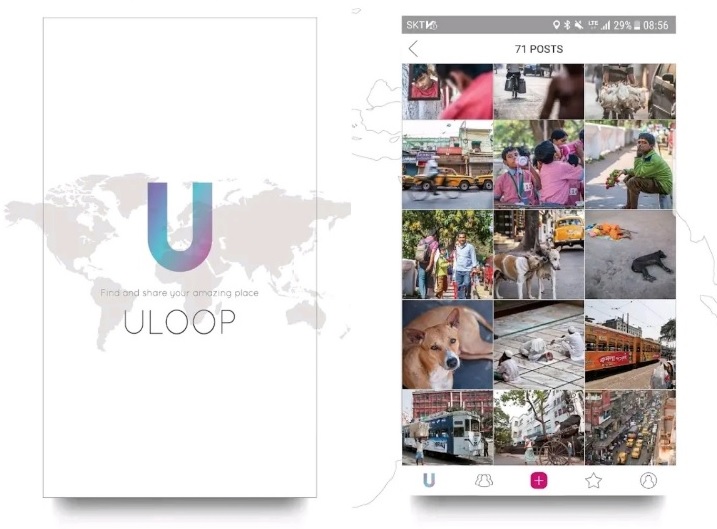 Rate my teachers
Rate my teachers is a handy site that will save you the hassle of finding teachers. The main focus of the application is given to teachers in schools and professors of the middle class of education.
So how does it work? The site provides you with full information about teachers straight from the first hand. On the site you can find a list of teachers and the schools where they teach. This feature will help children and their parents to choose an educational institution with the best teaching staff.
You can also leave feedback on teachers and schools yourself. Thus, you will replenish the database of the site and help other people with the choice.
Despite all the good quality and dignity, the site is not perfect and has several drawbacks. First, it is a kind of evaluation system. You can't just give a negative rating. You cannot leave feedback directly, it must be left in the application form and sent for further consideration.
But despite the above, this site is still a good way to check the rating of teachers. Even if you don't find your school, you can always add it to the list yourself.
Site Features:
Simple and easy to use
You can add a rating yourself through the application
Site cons:
Peculiar evaluation criteria
Not a convenient application form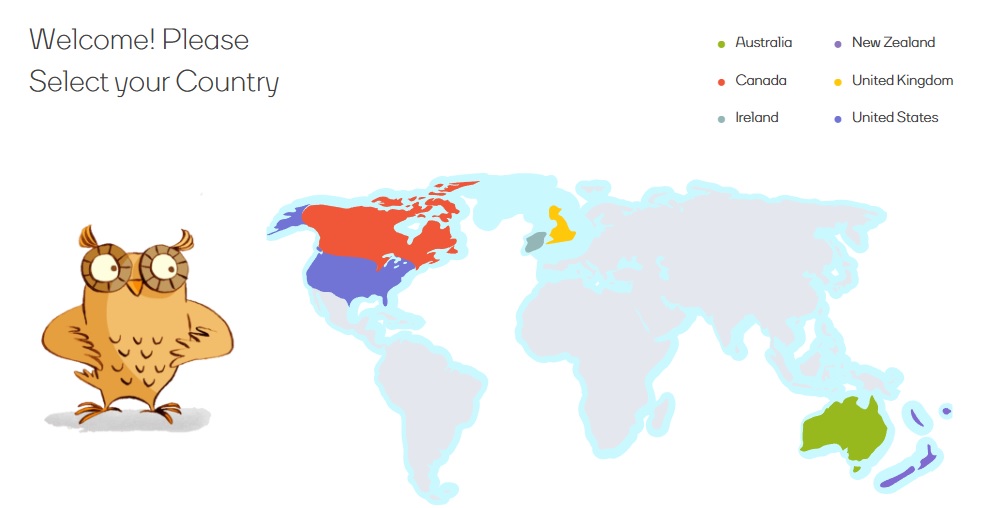 You may also like: 11 Free Presentation Apps for Students (Android & iOS)
MyEdu
And last but not least MyEdu is a fully-featured app that enables teacher parents and students to communicate.
The main goal of this app is to be a multi-purpouce easy to use education-related platform. Apart from teacher rating feature, this app can also be used for real-time video and audio communication so your child will always have access to education.
The interface is user friendly so the parents won't have problems to understand how everything works here.
The app also sends you notifications with the upcoming activities and the child's current progress. Plus, there's a timetable section, the exam schedule and results, transport details, and more. As for the rating part, the school's main page contains the info about its top-rated teachers and its average rating.
In case you're planning to switch a school there's an ability to compare different ones and see which one meets your requirements the best.
Each professor's page shoes you his overall rating and has a comments section with detailed reviews about him. Those comments usually include the info about the difficulty level of the professor's classes, the way he communicates with students, and would the student like to take his classes again.
To crown it all, if you want an app to stay in touch with school life and be able to read the reviews about the particular teacher, be sure to try the MyEdu app.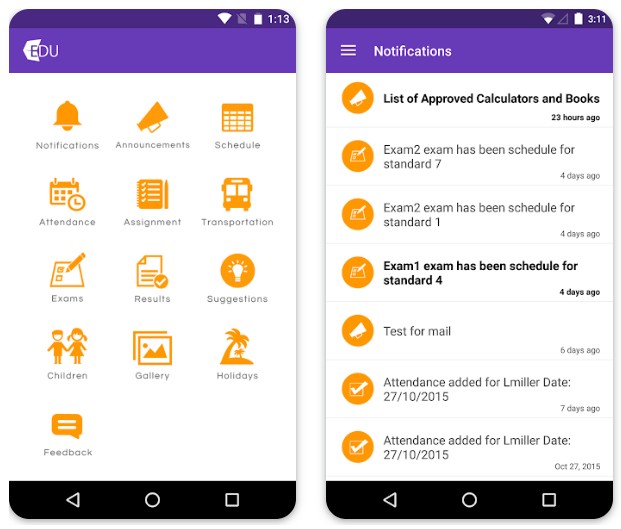 Rate your Lecturer
Rate your Lecturer is another handy add-on for tracking teacher ratings. This website is suitable for students who study in colleges and universities.
The site uses a convenient search system – you can find a person by several criteria: his name, city, place of work. Thus, you can find the rating of a particular person or choose a teacher from your educational institution or place of residence.
When you find people you are interested in, you can get acquainted with their scientific activities, reviews and portfolios. You can also leave feedback about the teacher and rate him.
Unlike previous platforms, this site uses a competent scoring system to search for a rating. The teacher's GPA is calculated based on his teaching style, work experience, positive and negative reviews, the material he teaches, and so on.
The rating on this site is formed in the form of stars and varies from one to ten points. This site is a good opportunity to find a tutor or an educational institution with a good teaching staff.
Site Features:
Easy to use
Wide search options
Adequate assessment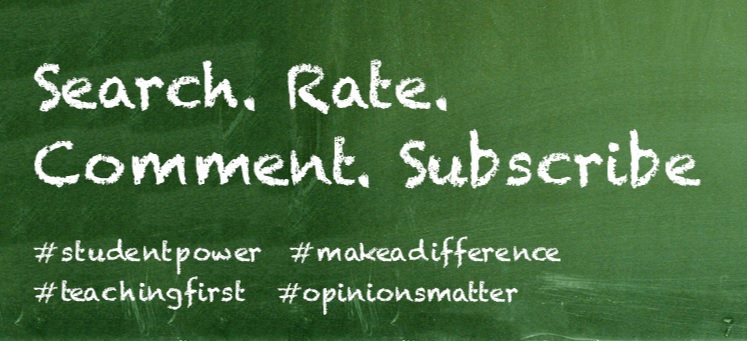 Koofer
Koofer is a website that many schools use to track and rank their teachers. This platform will be useful for both students looking for a teacher and managers who want to track the status of their employees.
Thanks to this site, you can find the best teacher for you. On the site, you can choose between several people or educational institutions with the best rating.
Another good difference between this Internet resource and the rest is the simplicity of the reviews. You do not need to fill out unnecessary forms, forms and applications.
Just log in to your student account (yes, you need to go through a short registration to use it) and leave a review for the relevant person. Everything is simple and crystal clear.
In addition, you will also have access to educational materials developed by the best teachers on the sites. Everything is available on the site online and completely free.
Site Features:
Easy to use
Wide search options
Adequate assessment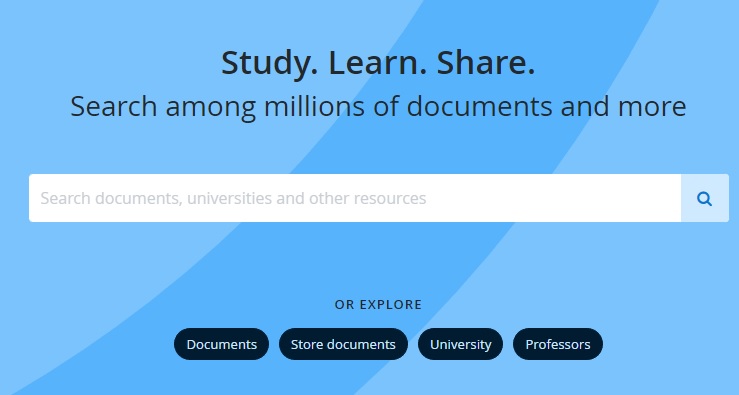 You may also like: 12 Best Exam Preparation Apps for Students (Android & iOS)
Student Reviews
Student Reviews is a universal platform for students and pupils, where you can find not only up-to-date ratings of teachers, but also ratings of educational institutions, as well as a workplace.
Thanks to this site, you can choose the best teacher that is right for you. The site immediately shows the rating of the teacher, the cost of his classes (if these are private lessons) and how he teaches the material.
Also on the site you can read the reviews of students about their curriculum. This feature will help you decide on the specialty and place of your future study.
Moreover, this internet platform will help you if you are a young teacher student looking for a job. Similarly, you can find the best educational institution with a good friendly team where you can work in the future.
One major disadvantage of this platform is that despite the extensive list of teachers and educational institutions, this site has a poor database. But this can be easily fixed with your help.
If you are a schoolboy or a student, you can go to the site and leave a review on your teachers. This will help the site to expand the database and people like you to find a good teacher.
Site Features:
Easy to use
Has many features and capabilities. You can find teacher rating, school rating or specialty rating
Cons of this site:
• Small database