Did you like the color of the nearby object and want to use it for repairs? Did you see a very interesting color and you wanted to know its name?

Then apps with color scanning technology will suit you. In this article, we gathered the seven free color scanner apps.
And after you have identified all the colors on pictures, you can also enhance their quality using these apps.
Adobe Capture: Tool for Ps, Ai
This app is designed to generate a color palette, patterns, and various vectors by scanning any images. Here you can get the full-color gamut from any image, as well as by simply pointing the camera at some object.
Adobe Capture is an extremely multifunctional app. Some of its features are described below:
Point the camera of your mobile device at any object (flower bed, advertising poster, etc.) and get a full palette of colors for this image
Record your voice in this app and it will give you a color scheme that matches your voice through scanning
You can take a photo of the font you are interested in, scan it in this app and get a lot of similar fonts from the Adobe Capture repository
Scan patterns from any image and get them as personal tools for future use in your creations, as well as much more
Moreover, Adobe Capture saves all your scanned patterns, colors, and images to the storage for quick search. You can find them and use them at any time. Also, this app has a synchronized connection with other creative apps.

You can transfer saved patterns and color palettes to another Adobe app and use them for your creations.
Summary:
Intuitive interface – just point the camera to an object
Multifunctionality
Reliable functioning, no lags
Ability to define your voice' color palette
Can search not only colors, but similar fonts as well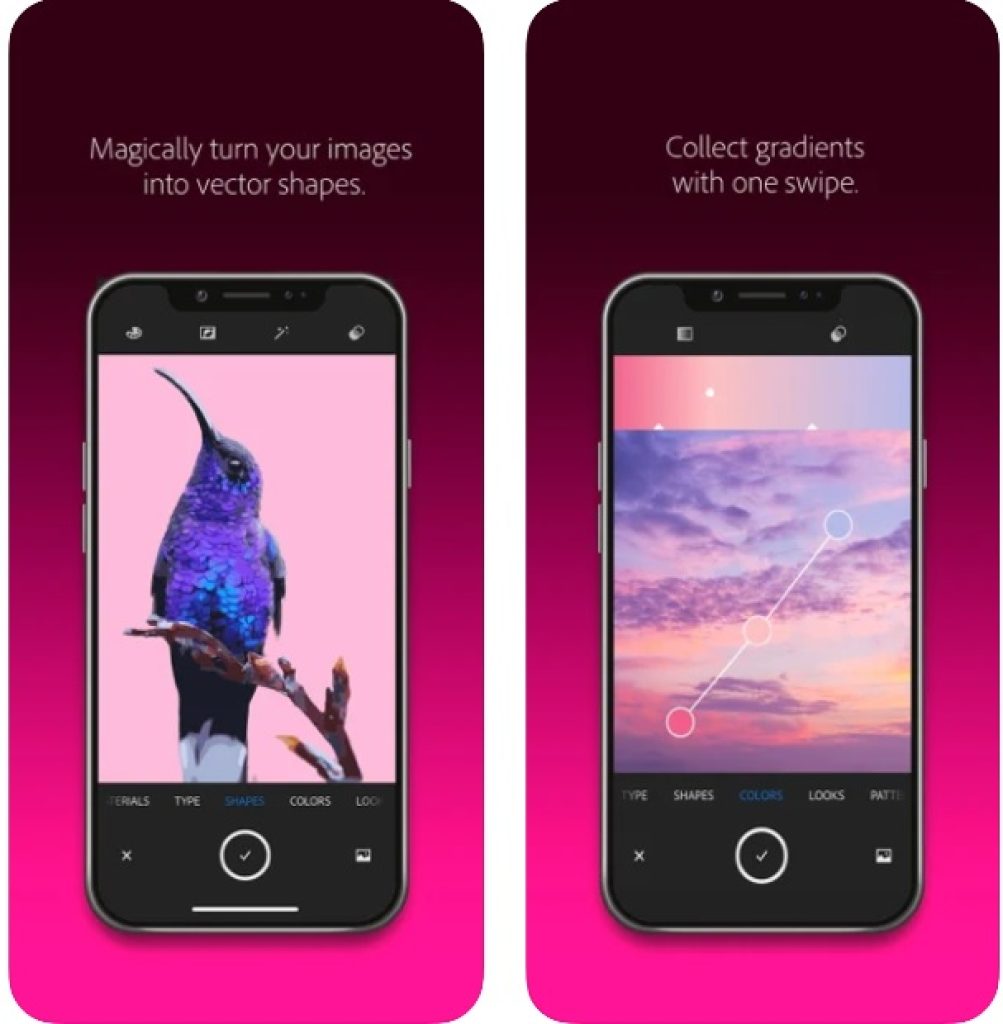 You may also like: 5 Best Sorting Color Apps for Kids (Android & iOS)
Color Grab (color detection)
This app was created mainly for people from the artistic sphere: here you can scan images, extract colors and shades from them, and then use them for your creative works. There is also a set of tools for creating your own color palette with numbers and names.
Color Grab has a huge collection of functions and features. Below are some of them:
Ability to set the color indication of the lock
You can generate your own color palette with the right shades and colors
This app has a color recognition function (scan the desired object or image and get the desired color)
It is possible to find colors that match each other and save them in a separate selection, as well as much more
Moreover, in Color Grab you can support certain color models: by choosing the right theme, for example, love, you can get a palette of colors that are associated with this theme.

Also, you can use a large number of tools to scan images in different conditions: focusing on an object, connecting a flash, blocking all objects in the frame except the desired one, and so on.
Summary:
Ability to scan colors from the ready-made pictures
Lock all your data in the app
AI will combine colors in harmony
Ready sets of color palettes by a mood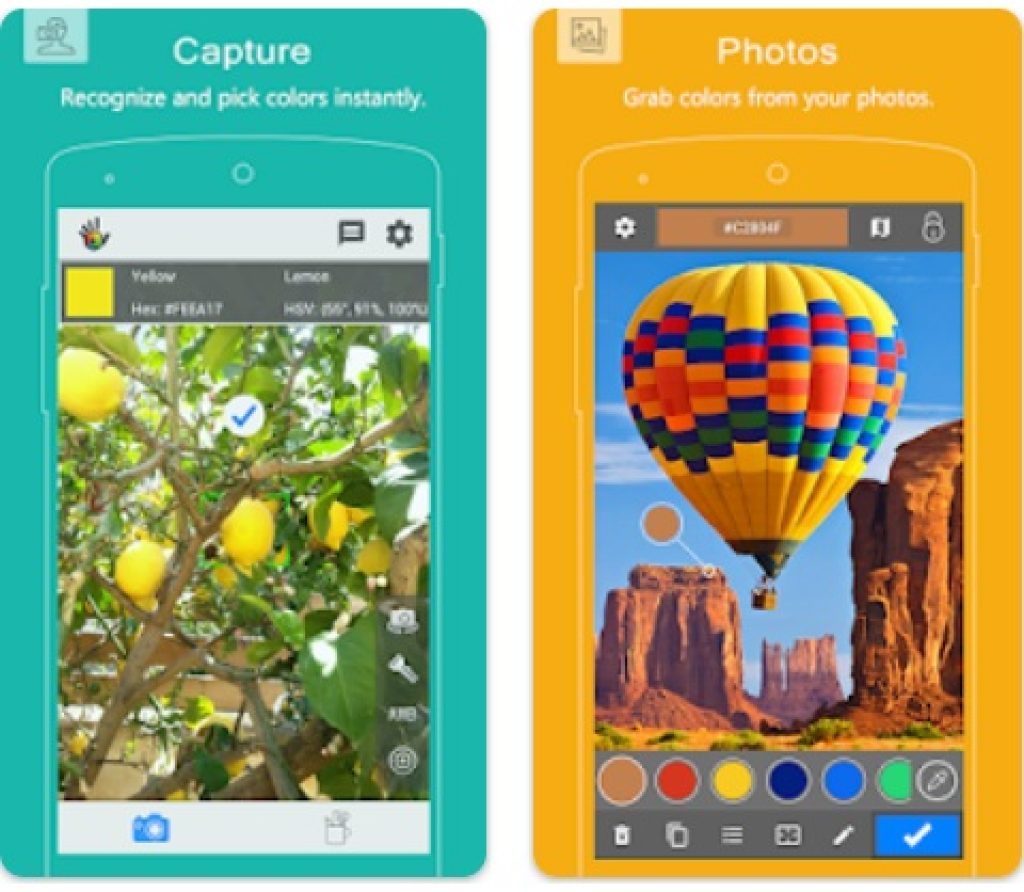 Pantone Studio
Users of this app get unlimited access not only to the scanner of color shades and images but also to the built-in palette of various colors. Here you can extract individual colors from images and add them to your own palette.
You can use Pantone Studio as an idea generator for your typographic, illustration, and design projects. this means that you can apply and "try on" all the saved colors and shades to the desired images to get a visual example of how your work will look.
This app also has a function for generating 3D objects. This means that you can check how the object you need will look in the desired color in full. Also, Pantone Studio has several types of palettes: monochrome, analogous, triadic, and so on).
This app also has the ability to sync with apps like Pinterest, Tumblr, Instagram, and so on. This means that you can download or scan the desired images directly from these apps.
The design interface seems to be quite straightforward an the overall functionality is simple, but that's why this is an option for those who don't want something heavy-weight on their phone just to detect colors.

Select the scan function, log in to one of the synchronized apps, scan it and get the right colors for your color palette.
Summary:
Simple app, simple design
Easy to handle
Lightweight
Synchronizes with social networks
Generates 3D objects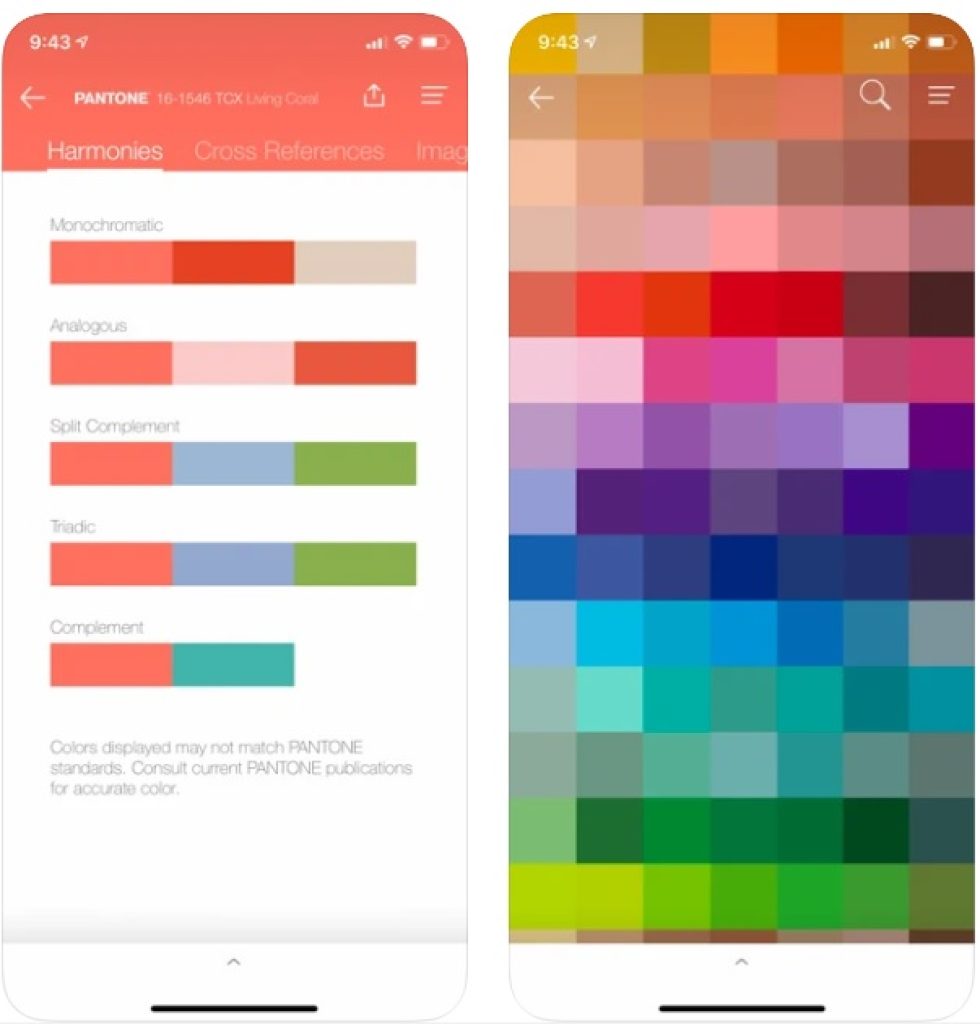 You may also like: 11 Best coloring book apps for adults (Android & iOS)
Mopria Scan
This is an app for scanning all kinds of documents, objects, and images. Here you can use various editing tools, as well as use the printer function, that is, scan and print the desired document or file in any color.
The main functions of Mopria are:
Scan any documents
Creation of digital content from scanned printed documents
Ability to configure selective scanning
You can share scanned and edited files with users of other apps, as well as much more
Moreover, you can print scanned and converted documents and files using this app. To use Mopria Scan, you need to: first, select the type of scan (file, document, or image), scan it, and then use the necessary editing tools.

All your files will be saved in the Mopria Scan storage. In Mopria Scan, you can also scan color images and get the desired color shades, and then save them to the storage of this app.
Moreover, this application can play the role of an organizer and initiator of scanning, because it automatically finds various scanners over a Wi-Fi network. You only need to open this app on your mobile device and also enable Wi-Fi in the settings.
Summary:
Documents-scanner app
Scan documents in any color
Organizes documents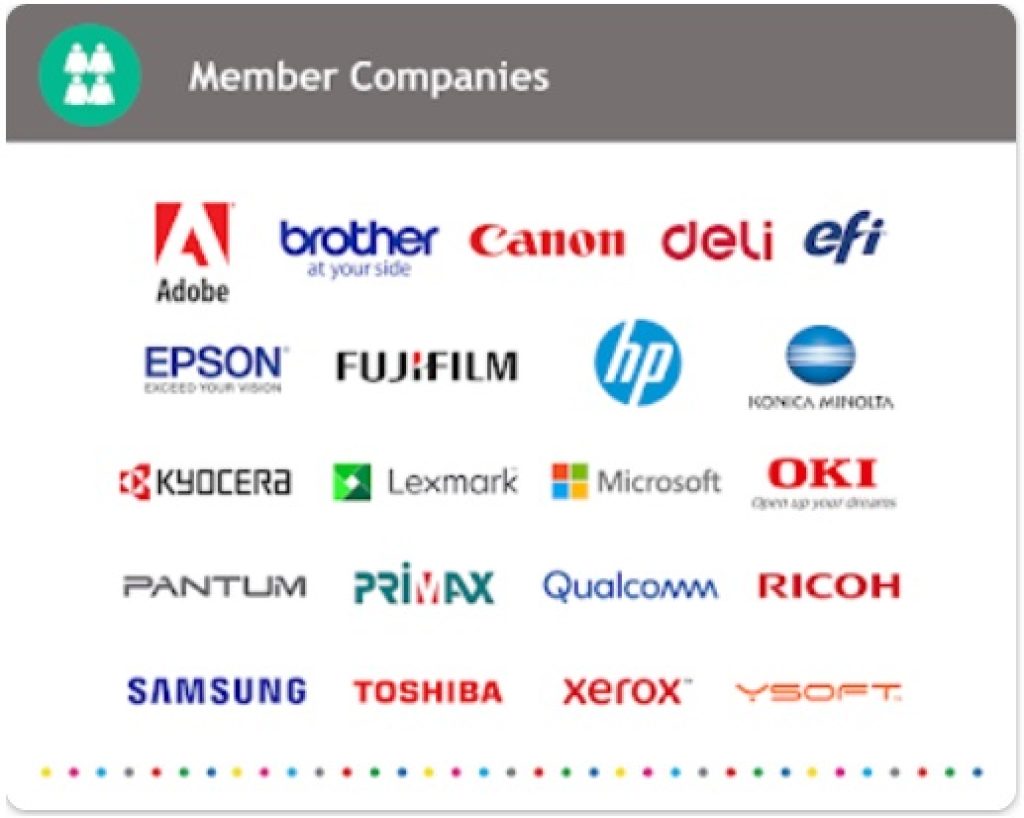 Derufa Color Connect
It is a kind of tool for selecting the right colors. Here you can find both whole color schemes and individual shades for your interior. In this app, you can also compare scanned colors with colors from the Derufa Color Connect catalog.
No special skills are required to work with this application: all you need is to take a calibration card, then attach it to the desired surface. Next, Derufa Color Connect will scan the object and the calibration map and give you lists of similar and matching colors.

This app also has a hint system: if you point the camera at objects incorrectly, instructions on how to do it correctly will appear on your screen.
Derufa Color connect is suitable for both professionals and ordinary people. For workers from the field of architecture and design, this application will be necessary. Also, people who are engaged in the independent design of their home can find the right colors, their names, and much more here.
Also, Derufa Color Connect regularly updates its functions: adds new chips, fixes bugs, improves the interface, and simplifies use.
Summary:
App for scanning the colors
AI will provide the list of similar colors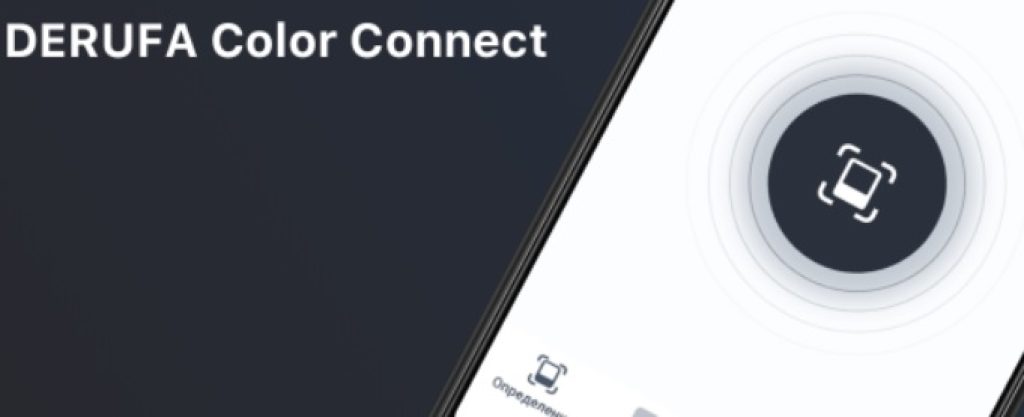 Colorize
Most likely, this is one of the most interesting apps for scanning colors and images. Here you can scan a black and white photo and get it in color. This means that any old photos can sparkle with new colors and become more explicit, that is, colored.
The instructions for using Colorize are extremely simple: first, you need to scan or upload an existing black and white photo in this application. Next, click on the corresponding button and wait for the result. Colorize will automatically scan the image and give it to you in color format.

Moreover, you can save the converted photos both to the gallery of this app and to the gallery of your mobile device.
The developers of Colorize claim that the abilities of this app will amaze you- this is not surprising, because what could be more interesting than seeing black and white images in the color format and looking at them in a new way? This is what this app does.
Summary:
Allows to colorize images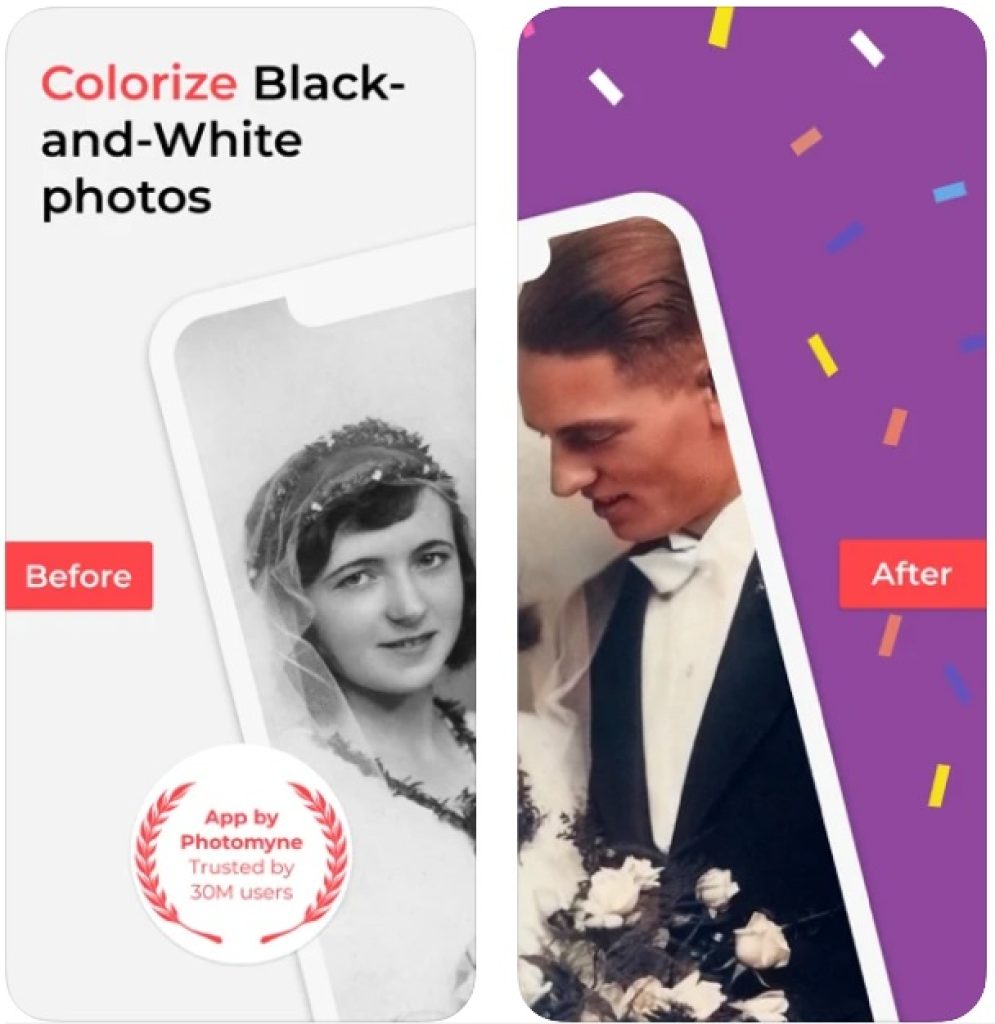 You may also like: 11 Best color texting apps
Color Scanner
This app is created mainly for scanning images, objects, and colors. Also, here you can find suitable or similar colors to the scanned one and make whole collections of shades with the right titles.
To begin with, point the camera of your mobile device at the desired object, then Color Scanner will scan it and give you the color depicted.

You can save it in the gallery of this app, as well as add it to a selection of matching colors. You can do the same with images uploaded from the gallery of your mobile device.
Moreover, here you can also use the function that is marked with the eye icon. By clicking on it, you will get reliable information about this light, its history, the shades that match it, and much more.
Summary:
Scan images and compare colors
The comparison in the live-mode
Simple interface