Getting paid for doing your shopping seems unrealistic. In fact, you can realize it in real life, skillfully using the cashback and services that can give you money back.
Of course, this amount will not exceed the number of your purchases, but still, it will be nice to get a refund of any amount of interest. In fact, it will be your discount on all purchases that you make.
Cashback can be not only in online stores but also in real supermarkets, where you buy products regularly. In order to return the cashback on the most favorable terms for you, you should choose the appropriate site, service or extension that is ready to do it for you.
We have found 11 best applications for smartphones that provide cashback to your account for online or real purchases.
Dosh: Save money & get cash back when you shop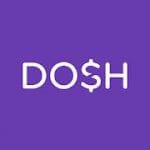 Dosh will help you earn some cash while you shop. The service will give you money back even for the products you have already purchased. Going on a trip or are you planning a major shopping trip?
Dosh will help you apply the discount or make a cashback not only for shopping in online stores but also for booking hotels, shopping in major shopping centers and even for eating in restaurants!
It seems unrealistic, but you can get a refund even in places where you used to go every week. Do you like Wendy's burgers? Great news, because Dosh is working with this company! Is Sephora cosmetics your favorite? Then the service will help to make a cashback in this store.
The number of Dosh partners is amazing, but you only benefit from it. The cashback comes to your account from hotels, online shops, retailers and other places. The money you get from Dosh can be spent on anything you want.
Enjoy your own shopping, get up to 40% cashback on your Dosh account, choose thousands of brands and merchants at the same time!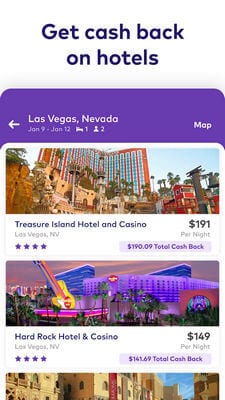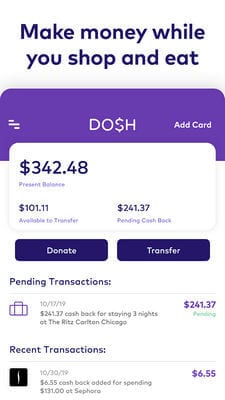 Cashback App by myWorld Solutions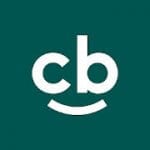 Cashback App is an application that not only allows you to make cashback but also brings benefits and rewards to every purchase you make.
Exclusive promotions, contracts and special offers from major companies, trade discounts and much more – Cashback App works directly with brands and online stores.
This enables ordinary people to save money when they spend it on shopping. Numerous benefits will be available for you only when you start using Cashback App.
In the application, you can not save money immediately. For example, part of the purchase amount will be returned to you in the form of discounts for future purchases on certain platforms, as well as will bring points and new various discounts.
You can also return the money for purchases in supermarkets, stores in shopping centers and for your other expenses. If the Cashback App partner store you are interested in does not have its own website, the application will help you build a route to the nearest store.
At Cashback App you will receive all the latest information about discounts and possible deals.
Cashback App is your ideal shopping companion, who will find the best offer at an attractive price. Sign up for the App and you'll immediately see how much more profitable your purchases are.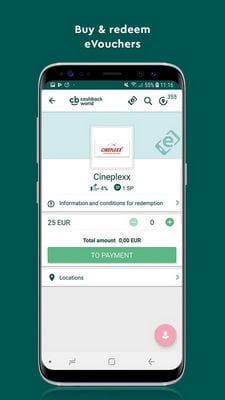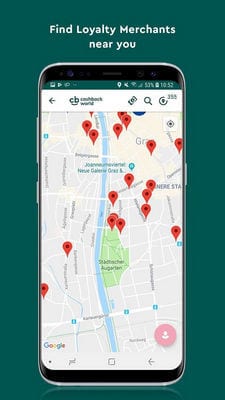 You may also like: 17 Free highest paying apps that pay you money
Ebates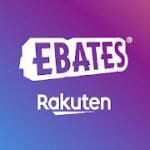 Want to get up to 30% cashback for every purchase you make? This can become real with the Ebates app.
Here you will receive money for spending it on online shopping. When you shop online and use Ebates, you will indeed receive up to 30% of your purchase amount and value back to your account. Most importantly, the service cooperates with a huge number of online stores, which significantly improves it in the minds of users.
Are you used to buying gifts on AliExpress and would like to get a big discount on all products? Connect Ebates and get a refund.
By the way, the benefit is not only in discounts and cashback but also the opportunity to get free shipping, one of the first to learn about profitable promotions and special offers of the stores, as well as the most interesting offers.
Becoming a user is simple enough: you will need to download the application, go through a small registration procedure and you can already start using it.
Ebates will help you save money on Victoria's Secret clothes, get discount in Old Navy and other popular shops. Use Ebates to visit websites and apps of online stores where you are used to shopping, and immediately see what benefits this cashback service can give you.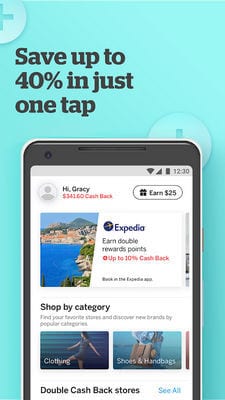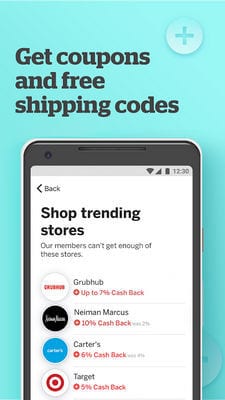 TopCashback: Cashback & Offers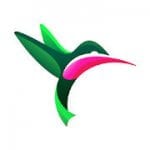 UK residents can get many great deals, discounts, and options to save with the TopCashback app. This service is the highest-paid cashback site in Britain, and users can save insane amounts per year.
TopCashback contracts are signed with more than 5 thousand retailers, among which you can find even your favorite sites and shops. So what prevents you from starting to save right now?
Every day TopCashback is ready to present you with exclusive and limited offers from partner stores. Vouchers and discounts are very easy to get, but the savings are solid.
You can even save money by shopping weekly in the grocery store – there's a separate Snap&Save feature for that.
Your favorite and most frequent online stores can be saved in the favorites category and the first thing you can do is to get all the best deals.
In TopCashback you can easily track all your transactions and the cashback amounts that the service has returned to your account. By telling your friends about this service and sending them referral links, you can earn on their savings – TopCashback will give you additional bonuses for new customers.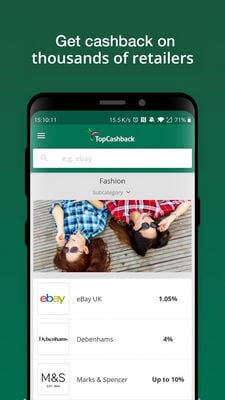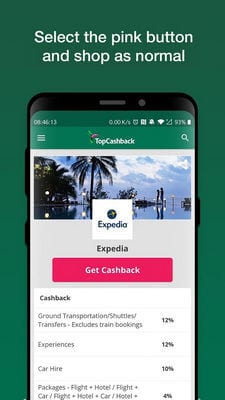 Swagbucks – Best App that Pays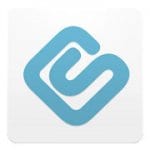 Swagbucks is your way of getting many free gift cards and saving your own money on shopping. By the way, you can not only save money but also make good money in the application!
These gift cards give you the opportunity to get benefits that you can use for future purchases and spending. Swagbucks expands your earning opportunities and improves your material application – although of course, it's up to you!
Swagbucks helps users make money from simple things. In order to receive gift cards, you'll need to participate in surveys, watch brand and shop promotional videos, and of course shop online.
At Swagbucks, you will receive special offers for which you can make a cashback. Take a closer look at the internet deal before you enter into it. You may be able to get a small (or even substantial) benefit from your purchase.
Swagbucks gives you gift cards of different denominations on the most popular services people are used to daily. You can buy cards in denominations from $5 to $25 at PayPal, Amazon, Target and even buy coffee at Starbucks for your earned points. Don't miss out on your chance to make a profit!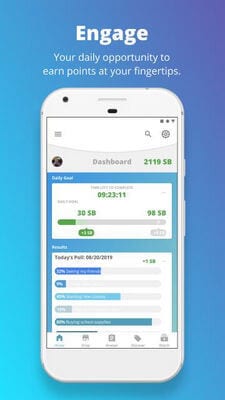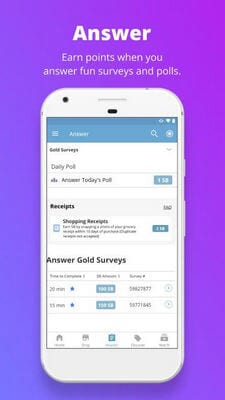 Get cash back deals & rewards: Shop with Shopkick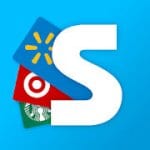 Shopkick is an application that will help you get money back for your purchases. Now you will simply get something for free without spending your own money on items.
In Shopkick users have exclusive and current offers, which bring you rewards for your purchases. These rewards will become gift cards, refunds, and discounts in the future. Want to receive them? Use Shopkick!
The application works in some of your selected stores – for example, the popular Amazon, Walmart, Nike, and many others. It may sound too good for the truth, but it really does.
In order to get your own benefit, you'll need to open the app while you're in the store. The way you make money is this: you scan the receipt for your own purchases, and the app records them.
As a result, you get various gift cards, and you can earn money even without leaving your home with the help of online stores. If you invite your friends into the app, you can receive cashback together. At some point, you'll have enough points, and you can become a partner for your favorite stores.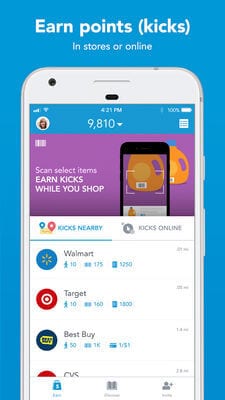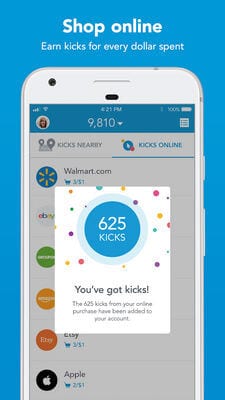 Drop: Shopping & Cashback App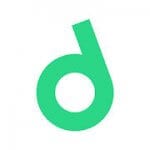 Every holiday involves gifts. For example, at Christmas it is common to make a huge number of purchases, planning something pleasant for every friend and family member.
There are also many other holidays, during which it is a tradition to give gifts. Drop allows you to save money on such large-scale purchases – so that you can do something nice not only for your friends and family but also for yourself.
You do not need to use coupons, scan a lot of receipts or look for special promotional codes. Drop will simply give you a refund in the form of gift cards – and you'll just be shopping.
You will need to connect your debit or credit card to the app. In order to get extra points, you will need to shop regularly with your favorite brand – but you already do it!
Now every purchase will be even more profitable for you, and you will receive new gift cards for future purchases. Based on your preferences, Drop will select individual offers for discounts and purchases.
The algorithm that works in the application will also allow you to discover new brands and stores that you may like. All the rewards you receive automatically, but you only need to exchange them for gift cards. Choose your favorite or the best shops in order to get exactly their gift certificate for shopping.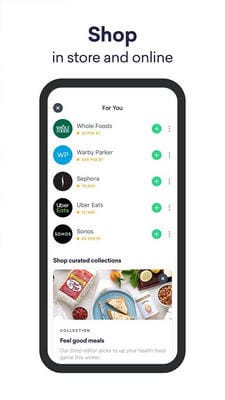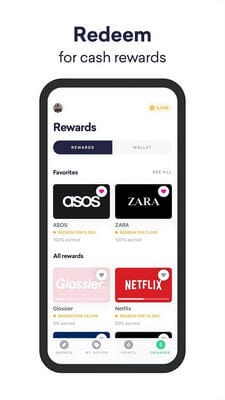 Ibotta: Cash Back Savings, Rewards & Coupons App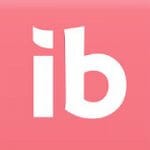 It's not always the cashback that comes back to you in real money. Sometimes it can be points, additional discounts, coupons for next purchases and so on. But Ibotta can refund you cash every time you make a purchase!
Real money will go into your account every time you shop online or in a retail store, go on a picnic or make Christmas gifts for your friends and family. Ibotta allows you to save money even in the most unexpected places, such as your favorite restaurants or traveling.
No need to use discounts, special promotional codes or even coupons – Ibotta will do everything for you. All you have to do is shop – for example, upgrade your summer wardrobe or make repairs in your room.
Using Ibotta as a payment application, the cashback will return to your card instantly. Unlike many cashback applications, here you get a real refund.
The welcome bonus once you install the application can be up to $20 – which is a significant saving when shopping.
Before you shop, we recommend that you install Ibotta and see if you come across any good deals. Go shopping with maximum discounts, and shopping in your favorite places will now also be profitable.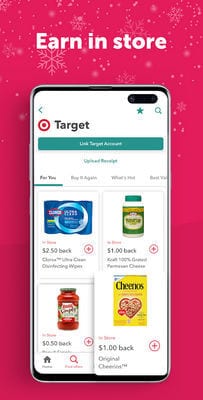 You may also like: 11 Best apps like Ibotta to save money (Android & iOS)
Freebird: Earn rewards & get cash back offers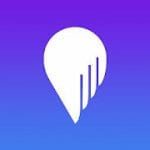 Are you used to frequent taxis, carsharing and many other car-related services? If you are an active user of Lyft and Uber, we have found a great service for you.
Freebird will allow you to collect prize points and bonuses that you will receive for each trip in these services. You will only need to link your Uber and Lyft accounts with the application and all further trips you will have to request using it.
This way, you will receive bonuses that you can easily use in the future.
Besides taxi services, you can also find interesting and profitable offers from restaurants, cafes and other places of entertainment. Your trip will be not only unforgettable but also profitable for you!
From trips and entertainment, you can return part of the amount in the form of a cashback to your account with Freebird. You can even use these offers all the time: with Uber or Lyft, get to the places where the cashback system works.
You will also get points for the trip itself! You will only need to tie your bank card, and the service will return the money to your account.
With each trip, your bonus points will increase, as well as your benefits. Freebird provides you with advantageous offers in cafes and restaurants and is ready to help in profitable transactions. Refunds and bonus points are available instantly – all you need to do is launch the application.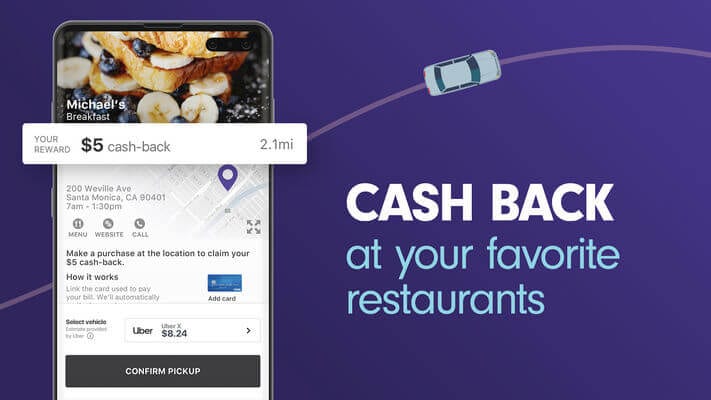 RetailMeNot: Coupons & Savings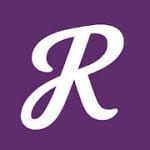 Beneficial offers for clothes, food, beauty and much more are literally around you! In order to see all the discounts and cashback that you can get, you can use the RetailMeNot application.
Your ideal coupon can be found in one of the 35 different categories that are presented in the application. Do you often go to McDonald's, Papa John's or Domino's? RetailMeNot will find the best discounts for you.
Did you find something suitable in the Body Shop? RetailMeNot can help you get some money back. And you can find hundreds of such offers!
When you become a RetailMeNot member, you can get a cash refund of up to 20% of your total purchases. In addition, you will also receive a huge number of coupons, which can be used after shopping in familiar stores.
Scan your receipt and upload it to the app directly from your smartphone. The RetailMeNot cashback system works particularly well with online shopping.
Online shopping is a great way to save some money by using the best deals. Travel, airline tickets, home food orders and much more – consult RetailMeNot to see if your transaction is profitable.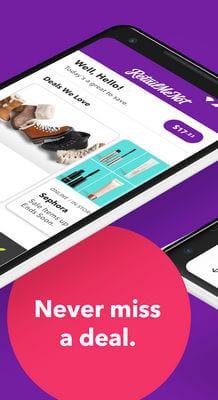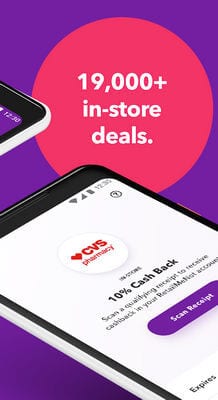 Paribus: Money Back Shopping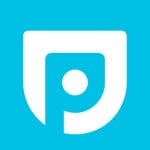 More than 25 retailers are already collaborating with the Paribus application. The service gives you a real opportunity to save and return the money spent directly to the credit card.
Your account registration is completely free and you don't even have to make membership fees or buy inside the application. Paribus will refund your money for free, and the process will take no more than a couple of minutes. Just download the app and run it!
The algorithm of the service itself is quite simple. Paribus keeps track of all your online purchases and keeps track of the most advantageous offers collected especially for you.
Advanced algorithms, created by developers, are looking for all possible options to return the money to your card. Any potential savings will be sent to you as notifications or emails – so you can't miss out on a great offer.
All you have to do is give Paribus permission to push notifications and email control. Now you don't have to monitor price changes for your desired products yourself, because Paribus will do all the work for you.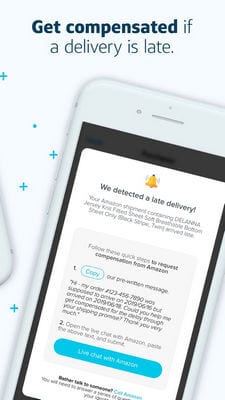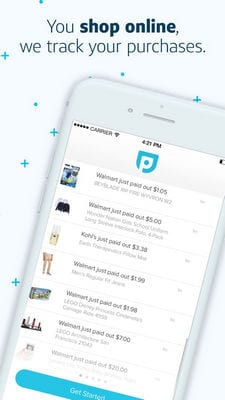 Do not take cashback as a way to earn money or a huge profit. In fact, you will not find a full refund or similar offers. Cashback – is your way to save a little, get nice bonuses for your own shopping, while making the right purchases.
Getting even the smallest little thing with a small discount will, in any case, be nice, and if this discount is also returned to your account – it is doubly nice.
If you have never used services with the cashback, we recommend you to do it and try the technology in action. Return real money with the applications presented – they will really help you with this!