Inverted images are unusual and eye-catching wherever they are seen. Scrolling your social media feed, such an image is sure to get the attention of any user. These free invert image colors apps & websites will help you get the perfect result that you'll definitely want to share.
Do you need to edit several pictures at once? Then try these free batch photo editors.
Negative Photo: Photo Inverter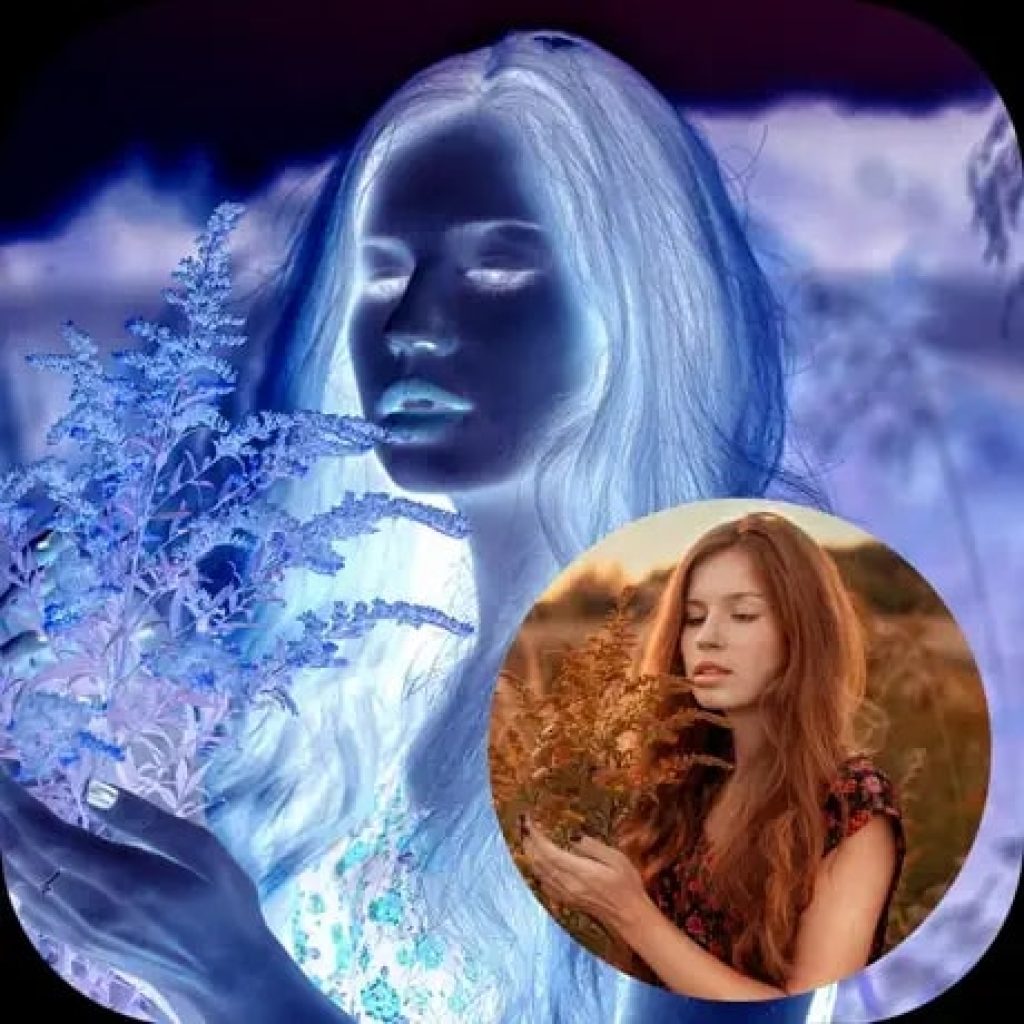 Imagine that your iPhone or iPad has negative photo scanner capabilities. The Negative Photo: Photo Inverter mobile app gives you that opportunity.
Use it to convert all of your photos into negatives. You can also create photos based on negatives.
This is a useful and handy app for those who work with photo editing and retouching. And also for anyone who wants to get unique photos quickly and easily.
The app works with all kinds of filters, masks, and special effects. Make your social media page brighter and add color to your family album. You'll even be able to get your photos in real-time negatives. Enhance your photos: add an edge treatment and a matching frame.
All the tools are in separate folders, easy to find and use even for a novice. Use the preview function and save the result if you're happy with it. Share your created photos on social networks and messengers.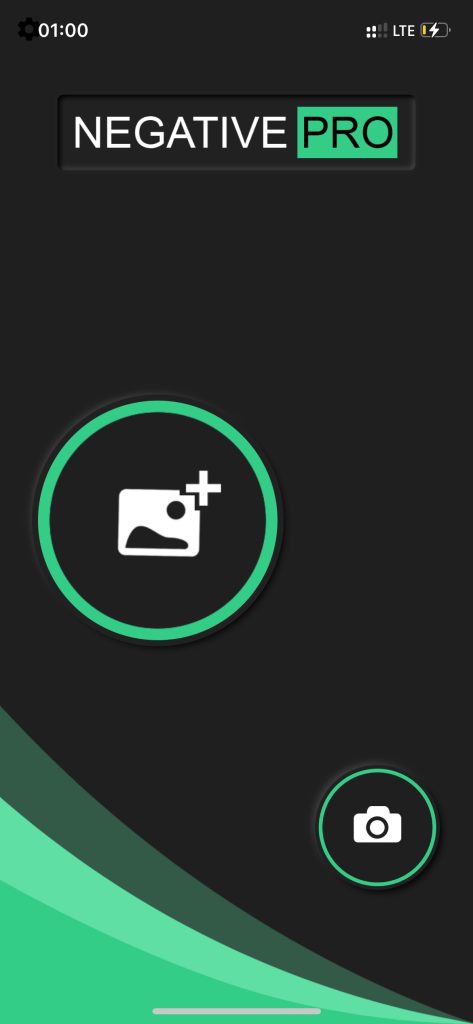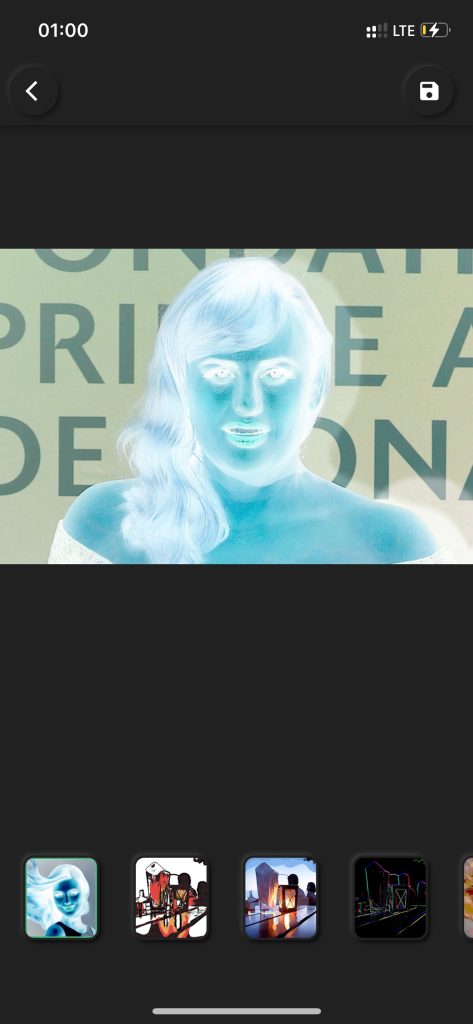 A wide range of tools allows you to experiment with the color, background, and saturation of the photo. Change the sharpness of the image, apply different filters and get many variations of the negative of a single photo. Be on-trend – create negatives based on your photos with Negative Photo: Photo Inverter.

You may also like: 11 Best Colorize Photo Apps for Android & iOS
Negative Image – Invert Image by KADA Studio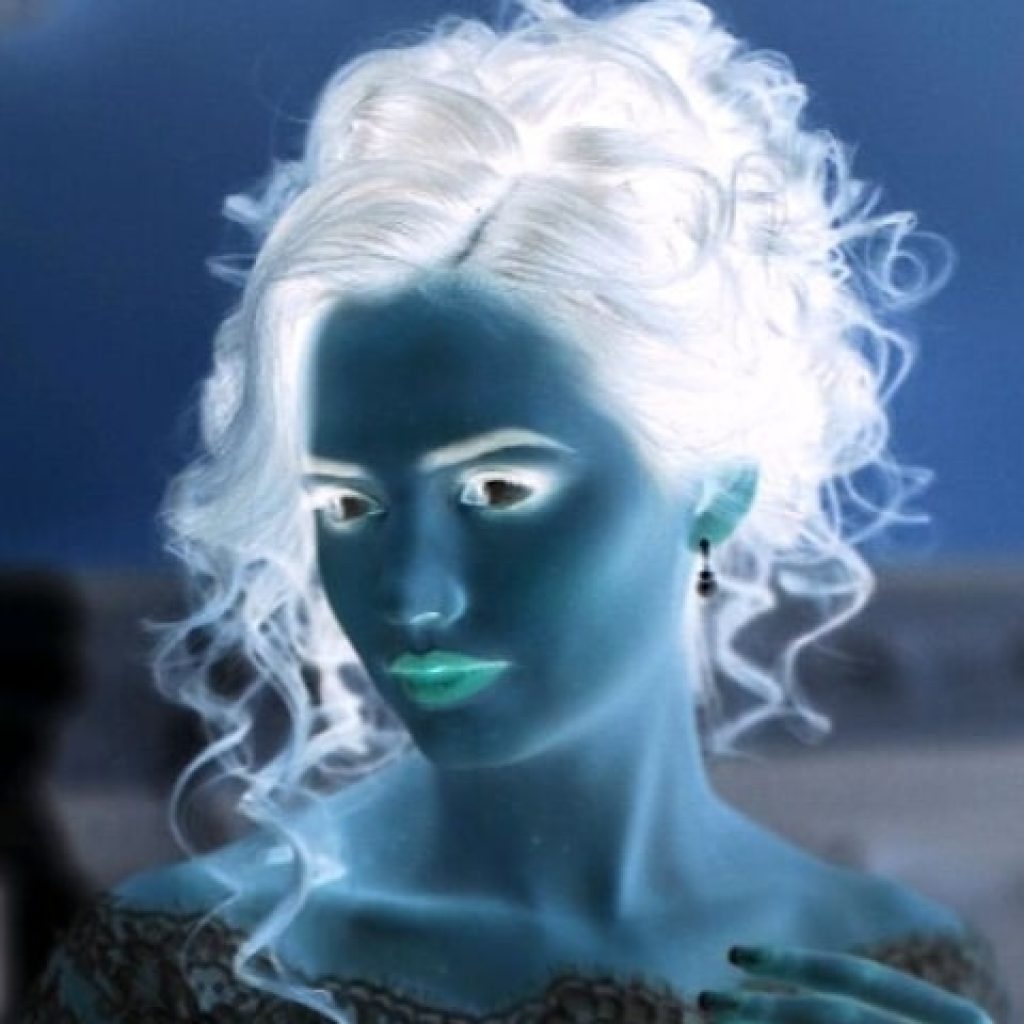 This multifunctional app allows you to make high-quality work with negatives without expensive equipment. All you need to do is to install the Negative Image – Invert Image app on your phone.
Become an expert in this field even without experience and skills. The program allows you to create images in the negative in real-time. Filters and special effects are provided for this purpose.
Besides, the app does an excellent job of scanning negatives. Just take photos of old films and get high-quality digital images.
The app includes several popular useful filters that allow you to edit your photos in both black and white and color modes. Switch between modes with a single tap.
The app not only allows you to create negatives based on regular photos but also to create full-fledged collages. Edit your photos right here. Negative Image allows you to save the negative in high resolution and quickly send it to your contacts via messengers or social networks.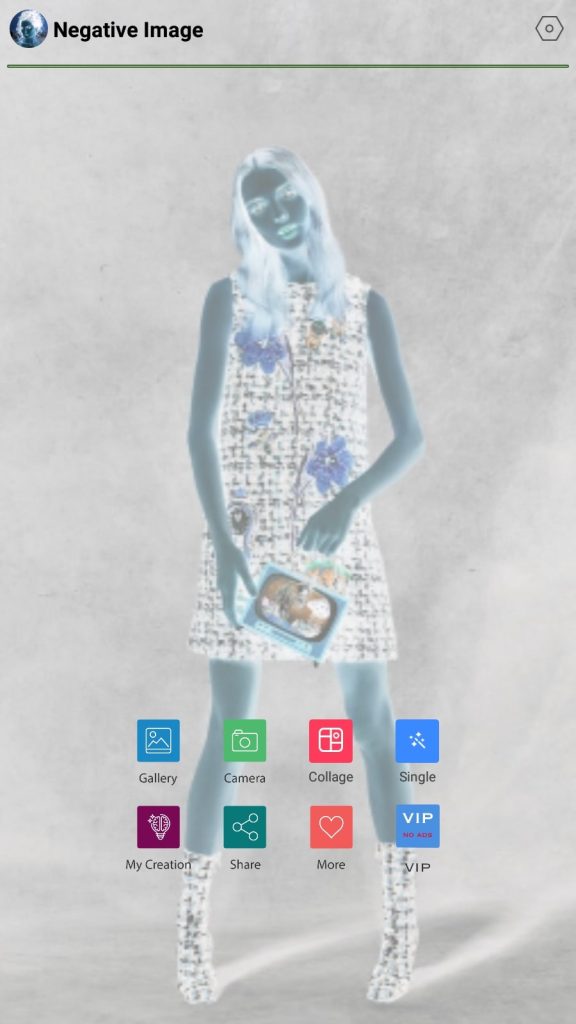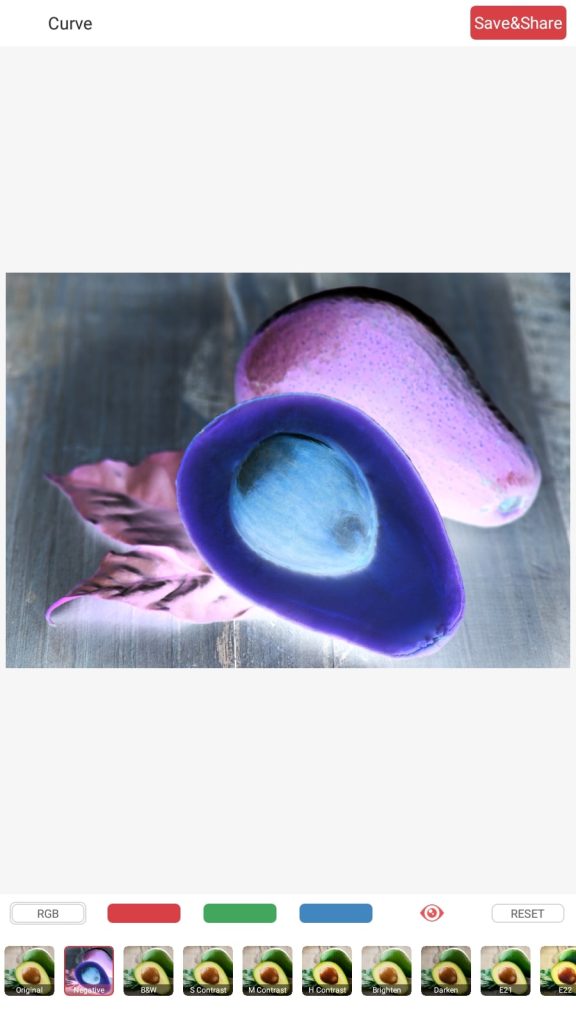 Use this app as you see fit: take photos in negative right now, edit your finished images and create creative collages from them. Tell your friends about the app to compare the results and choose the best photo.

Image Filter Photo Editor Tool
The Image Filter Photo Editor Tool mobile app is a modern photo editor. With it, you can quickly and easily retouch a photo, add 100 years to an image and create a fabulous atmosphere with popular special effects.
Everything is at your fingertips here: forget about long hours of photo editing. All the filters and tools are applied instantly. You can turn on a preview to make sure the photo you create is perfect.
You can download the app to your iPhone or iPad and get started. The clear menu allows you to edit your photo step by step, without searching for the right effects. Change colors, create black and white copies, and change contrast and saturation.
Get digital photo negatives and share them on social networks and messengers. Get posters in any style: retro, comic, or cartoon. Use the crystallization or pixelation option to create colorful blocks. Add strokes and highlight shadows.
Create retro photos using special filters: chrome, monochrome, and noir. You can even create photos with heat sensitivity detection.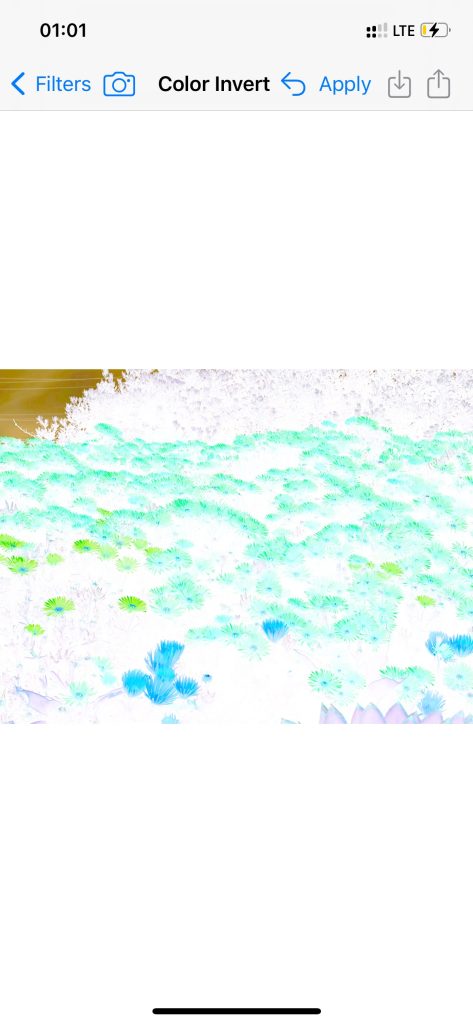 Save your masterpieces to share with friends. Create interesting social media stories, and put a hashtag to speed up the filtering process. Image Filter Photo Editor Tool is adapted for full use by people with various degrees of visual impairment.

Negative Image – Invert Image by Pratham Tech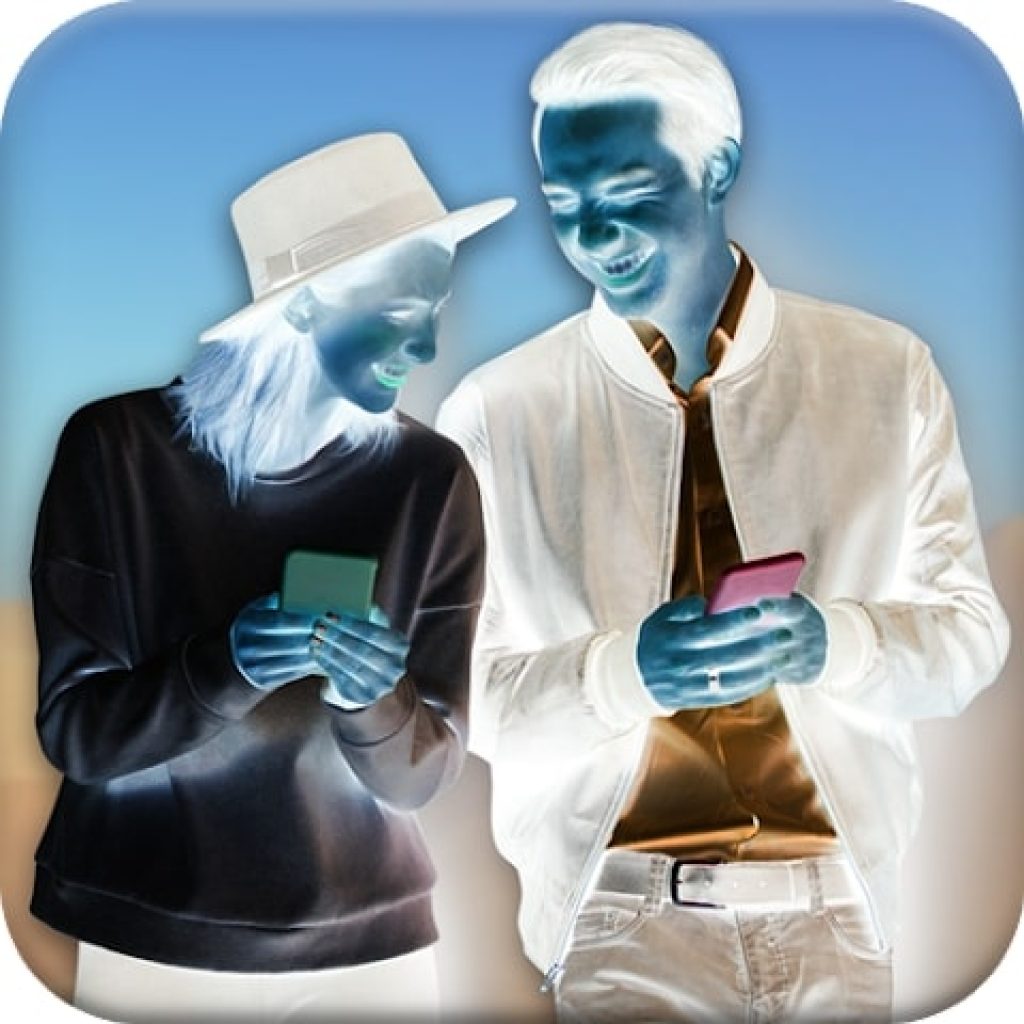 Do you like to experiment with photo editing? Do you want to diversify your social media page? Do you want to take part in a new trend? Then download the Invert Image Photo Editing mobile app and create negatives based on real photos.
The app works based on filters, so all effects are applied with a single touch. You won't have any difficulty using the app.
Choose the photo you want, import it into the app, and select the desired effect. Preview the result, save it, and edit it. Several negative modes are available for you: color, black and white, and noir.
Work with saturation and contrast, and draw the viewer's attention to your main characters with the right balance of highlights. You can use your camera to take a picture in negative mode. Compete with your friends for the title of the greatest master.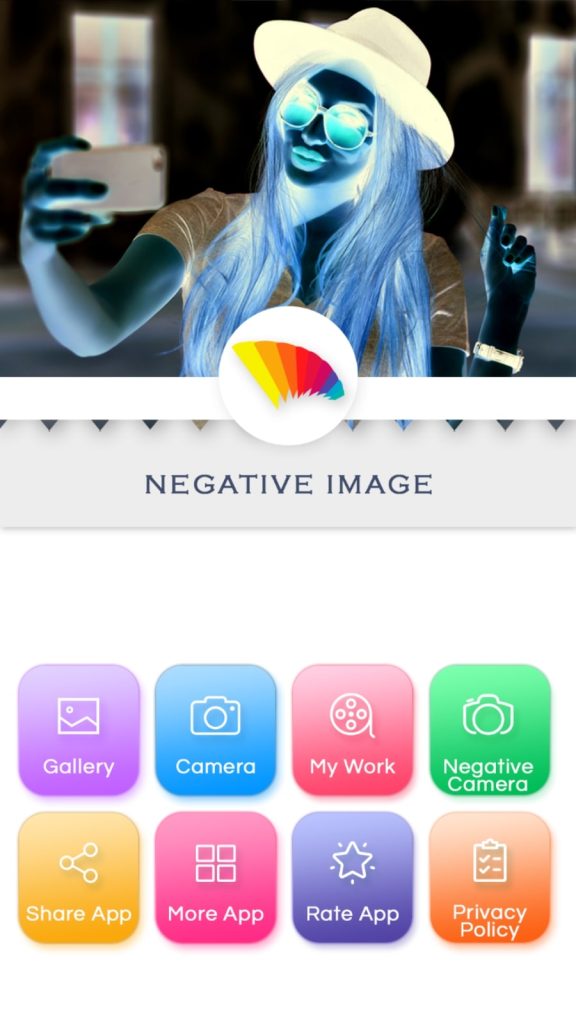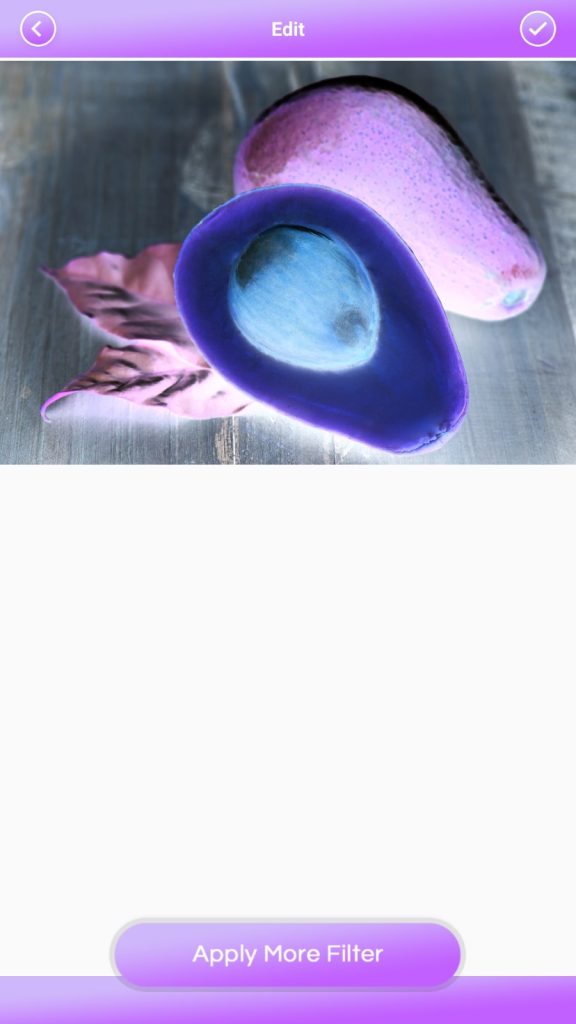 The app requires no extra tools, takes 17 MB, and is suitable for all electronic devices with Android 4.0.3 and newer versions. Get quality negatives of your photos in just a few seconds. The app has been installed more than 100 thousand times, create your own negative too.

Negative Photo Effects HD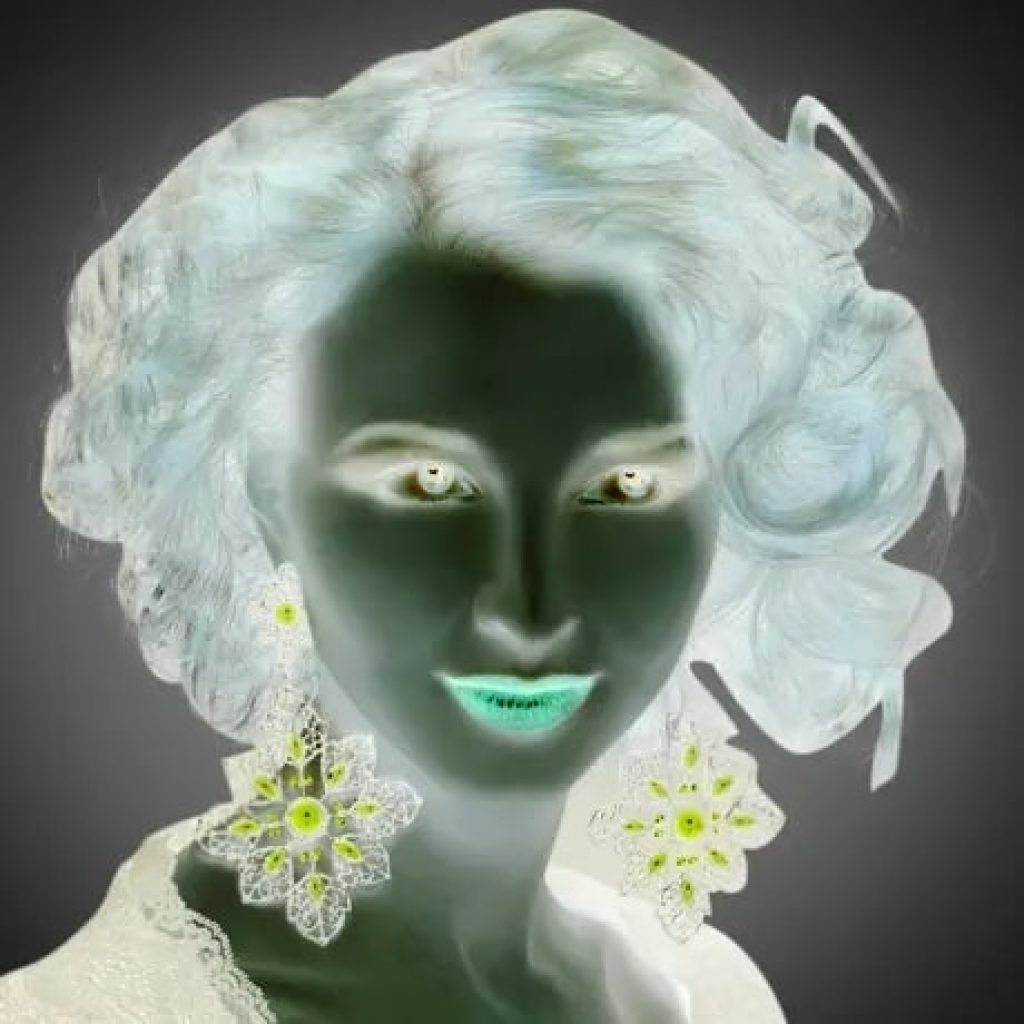 Try the Negative Photo Effects HD mobile app. A simple app without complicated steps with clear menus. It will expand the limits of your creativity and surprise your friends and followers on social networks.
The app allows you to apply the most popular and high-quality filters for perfect results. Change color and background settings, edit photos, and create extraordinary collages. In just a few seconds you will be able to check the result.
The app allows you to process photos downloaded from the gallery or taken with a negative camera. Choose a photo and filter, and click a button to apply the effect.
You will be able to create a negative based on an entire image or individual segments of it. Save your negatives in the app and share them with friends and family. Diversify your Instagram stories and become even more popular.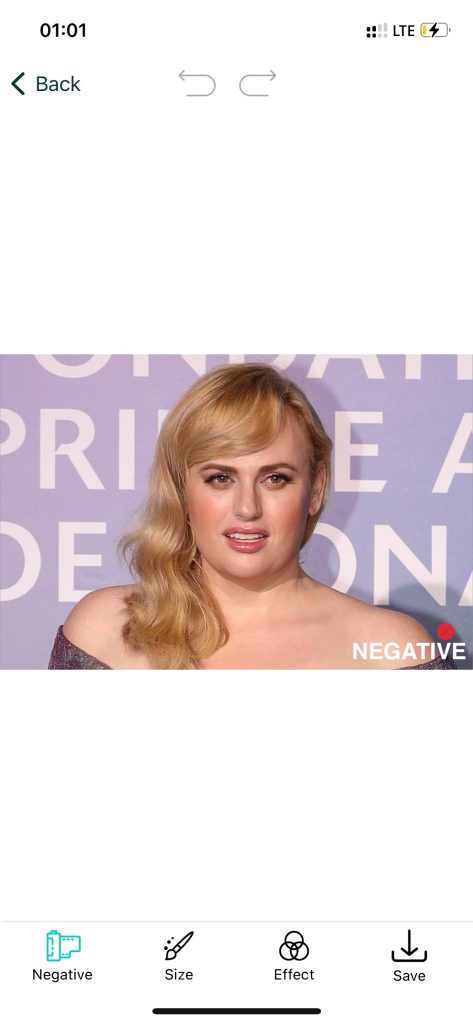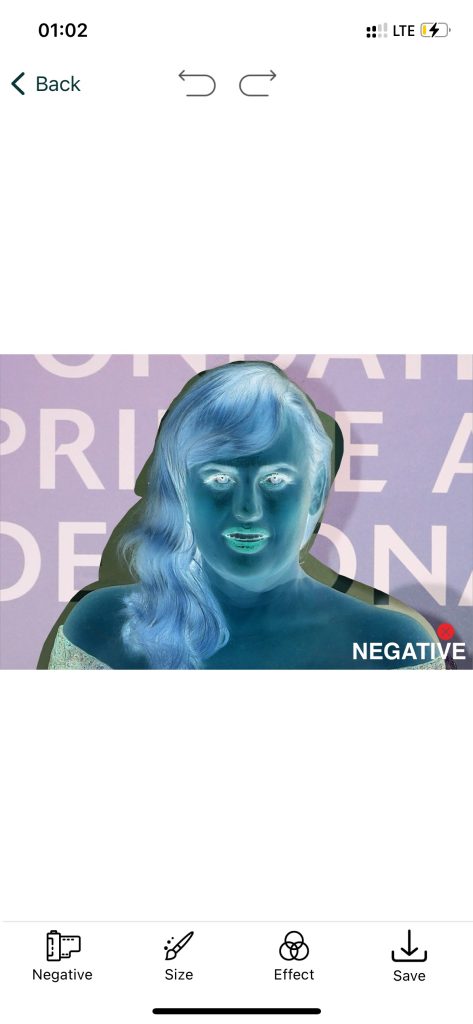 Create collages from your captured photos. Use one of the 30 templates to get a finished version in minutes. You can easily create a unique layout if you want. Add special effects and stickers of your choice.

Negative Film to Color Camera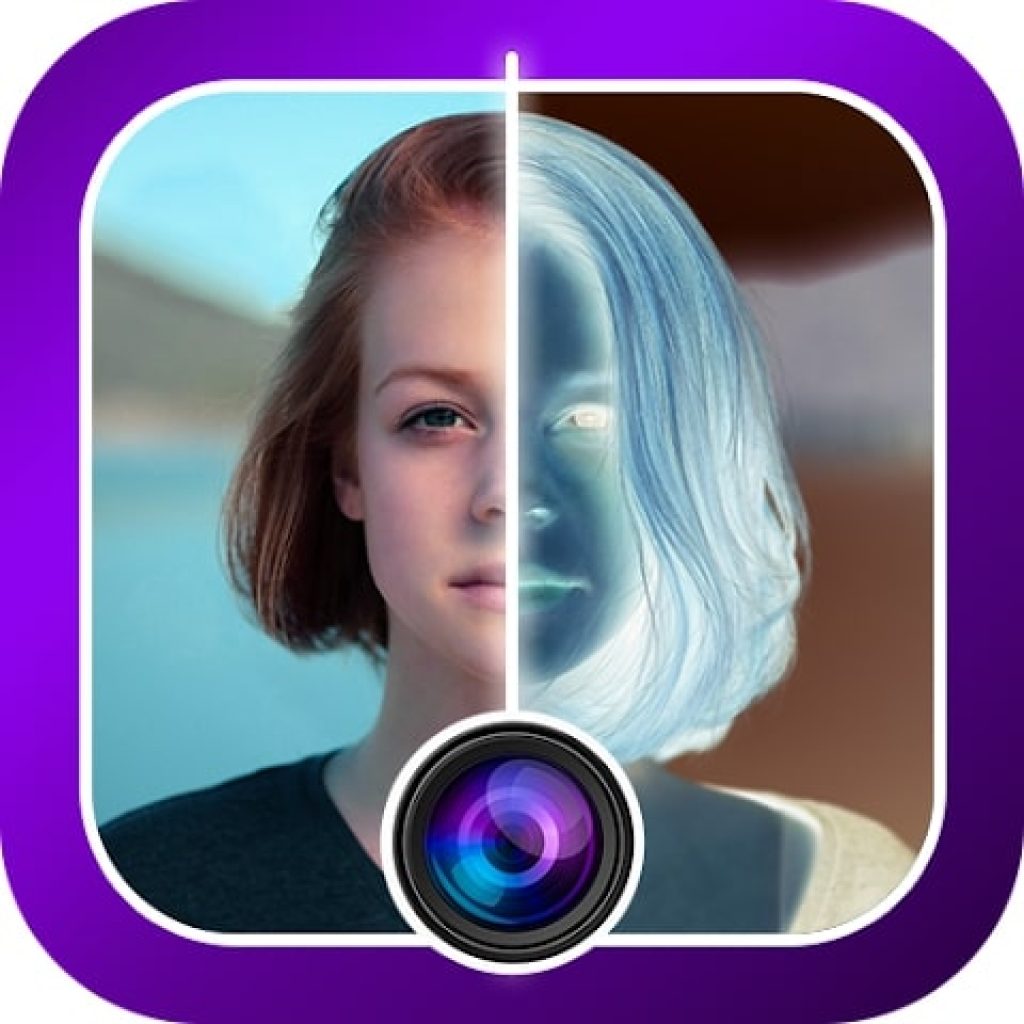 Work with negatives and digital photos on a professional level. The Negative Film to Color Camera mobile app will give you the opportunity to be creative without the financial cost.
Create negatives from color photos or use negatives to produce digital images of excellent quality.
The app is a scanner of sorts that works with many filters. Artificial Intelligence allows you to process photos as easily and quickly as possible using ready-made templates. You don't have to invent anything: just follow the clear instructions.
With the Negative Film to Color Camera, you will have the ability to take pictures in a negative mode right now, convert negatives to real photos, and vice versa. Take advantage of these options to diversify your portfolio and surprise your friends on social media.
It's up to you to decide what kind of picture you'll end up with. Set the filter, background, saturation, and brightness you want. Don't forget about helpful effects. One-click is enough to get the perfect photo.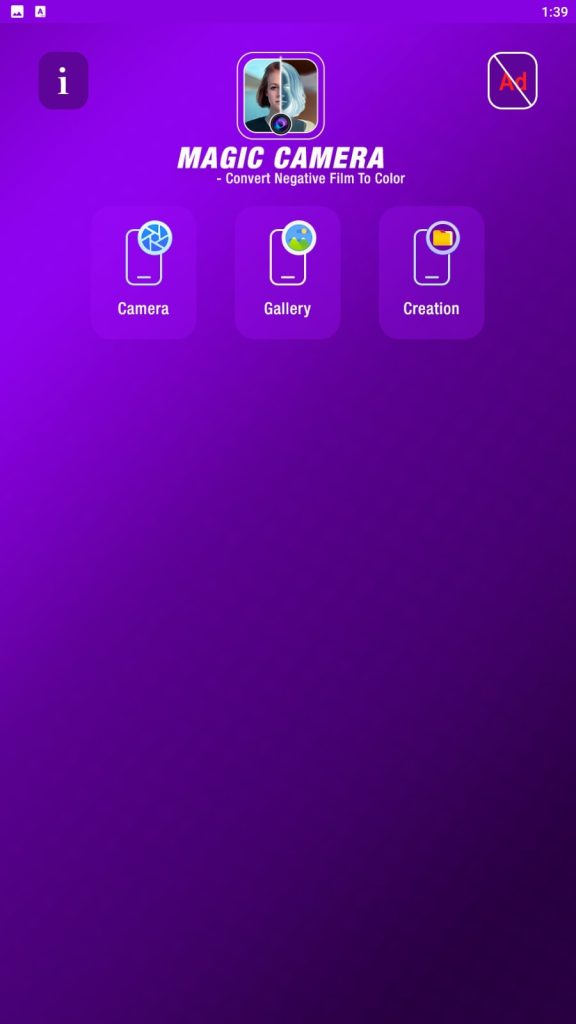 The app has no age restrictions and is suitable even for inexperienced users. Install a Negative Film to Color Camera to make your social media pages or blog unique and creative.

You may also like: 11 Best Apps To Transform Photo Into Anime Drawing
Colorize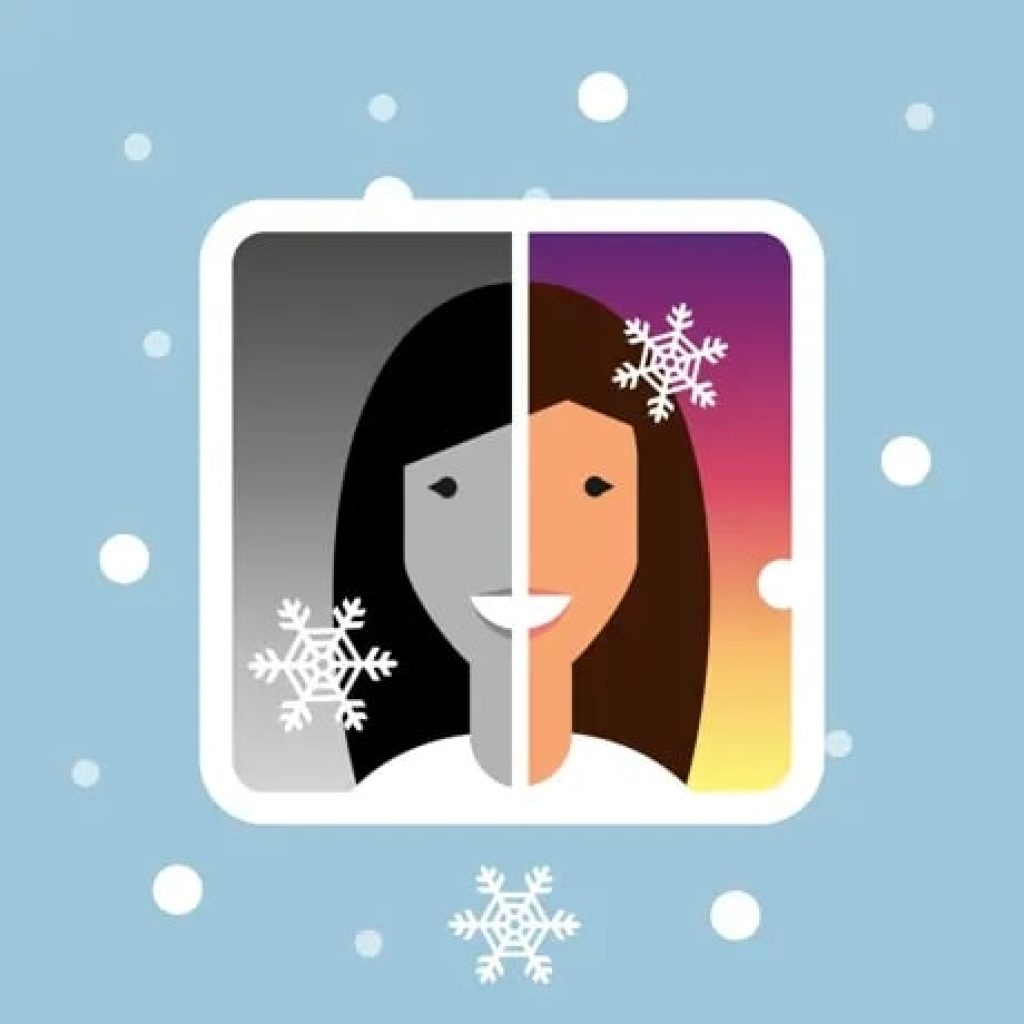 The Colorize mobile app is based on artificial intelligence algorithms. It allows you to quickly create color copies of black-and-white photos and other images.
The resulting photos replicate the original in detail, differing only in saturated coloring. You will easily get the highest quality color photos absolutely free.
The app will allow you to make a nice gift for the older generation, decorate a family album or spend time with friends with similar interests.
Start by scanning a photo or importing it from the gallery of your phone. All you have to do is tap the screen to get a color copy. Save the resulting photo to send to your family or friends via messenger or email.
Share your masterpieces with your Instagram and Twitter followers. Tell your friends about the app to do interesting creative experiments together.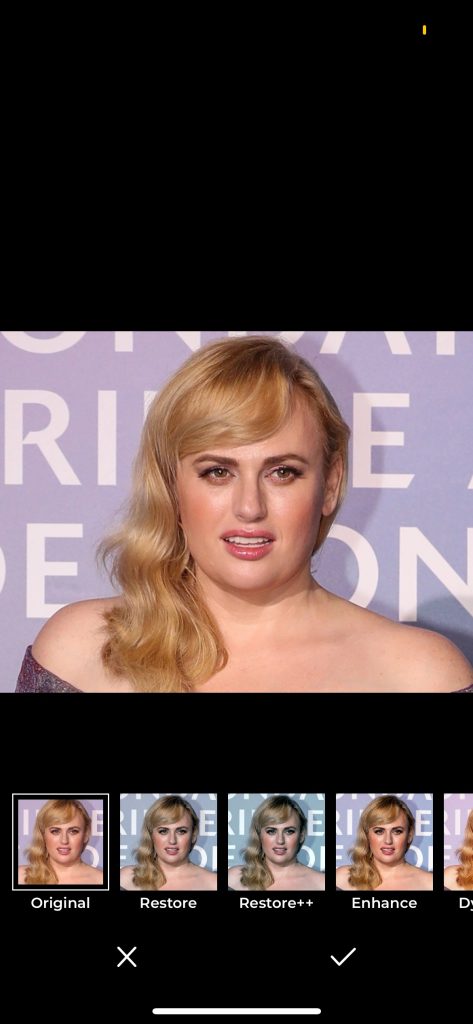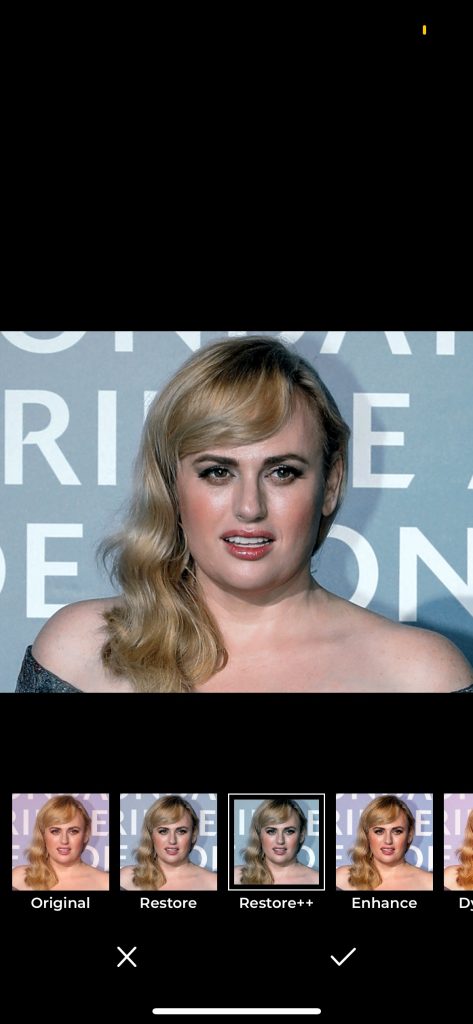 The service works with almost all kinds of images. Decorate your world with vibrant colors with the Colorize app.



Photo Negative Scanner
The Photo Negative Scanner mobile app will allow you to colorize your old memories without expensive equipment. You won't have to seek help from specialists and wait several days.
Now you can create a color copy of any black and white photo by yourself absolutely free of charge. Just point your phone camera at the monochrome image and get the finished result.
The app uses the power of artificial intelligence to make the colorization process as simple and user-friendly as possible.
In addition to the basic function of obtaining color photos, the developers offer you the option of converting vintage negatives into temporary digital photos. Just scan the existing film and the app will automatically save all the frames.
See the result and share the vivid magic with others. You can use all the features of the app for free and a small watermark will appear on the photo.
The resolution of the resulting photos depends on the capabilities of your phone camera and the brightness of the light source. For convenience, use a light background and set the brightness level to maximum.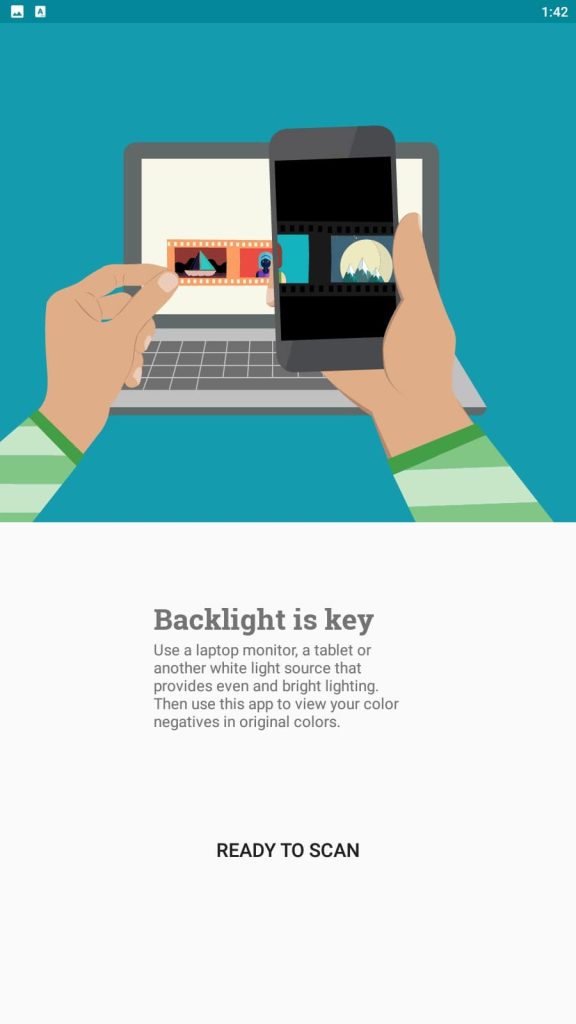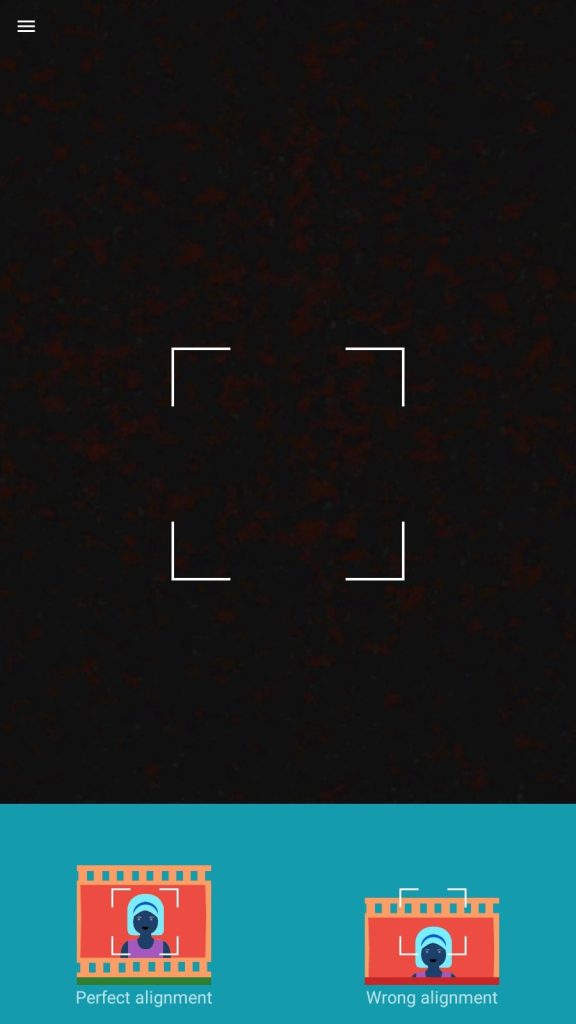 More than a million users have already praised the Photo Negative Scanner app. Don't be left out – try it too.

Colorize Images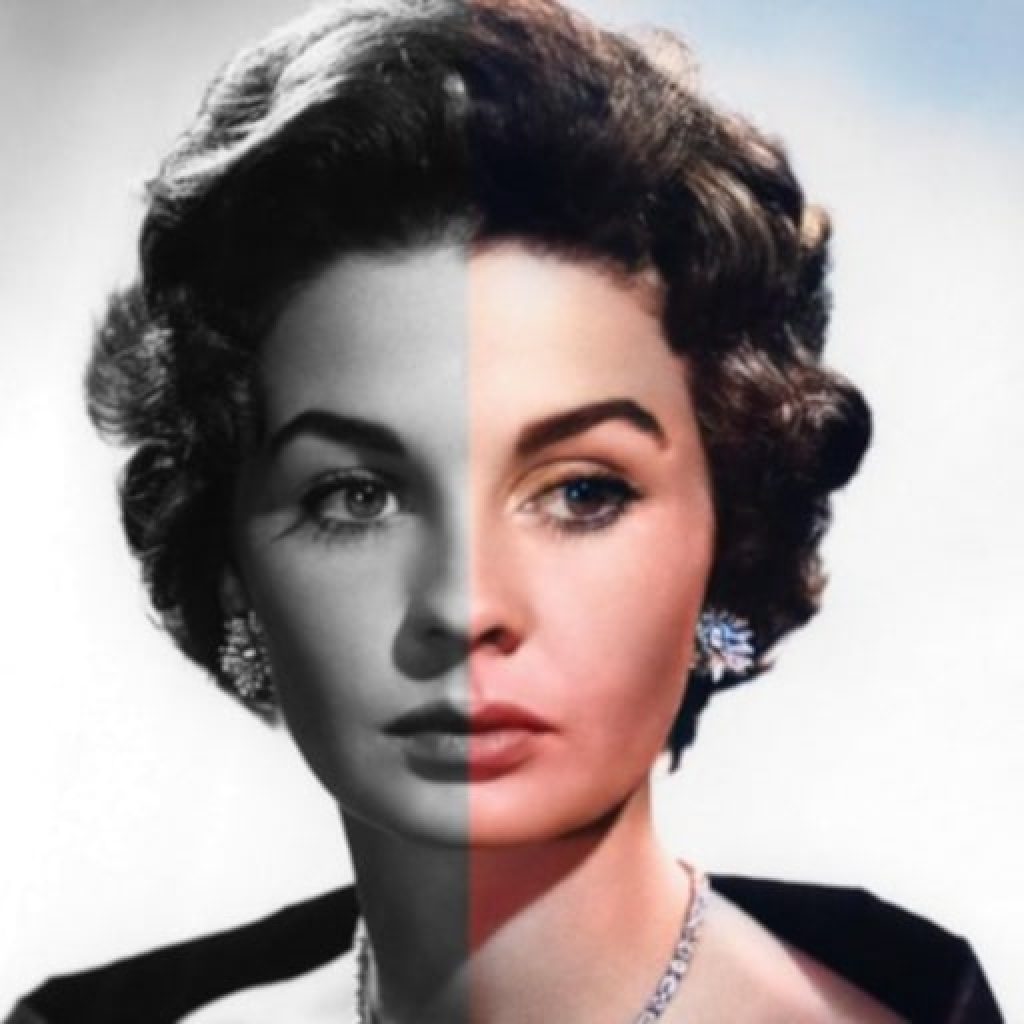 If you want to master monochrome photo coloring skills, you definitely need the Colorize Images mobile app. The simple and straightforward app gives you the ability to give any image a new vision.
Use it to colorize vintage black-and-white photos. It's also suitable for working with photos taken in night mode. You don't even have to download the photo to the app.
Just provide access to the gallery or other apps. This can be social networks, messengers, and other programs.
You can save the photos you get after processing in the app's memory, in your phone's gallery, or immediately in other apps. Thus, the speed of work increases by reducing routine operations.
The quality of the finished image depends directly on the resolution of the original, the selection of backgrounds and lighting, as well as the technical characteristics of the camera of your electronic device.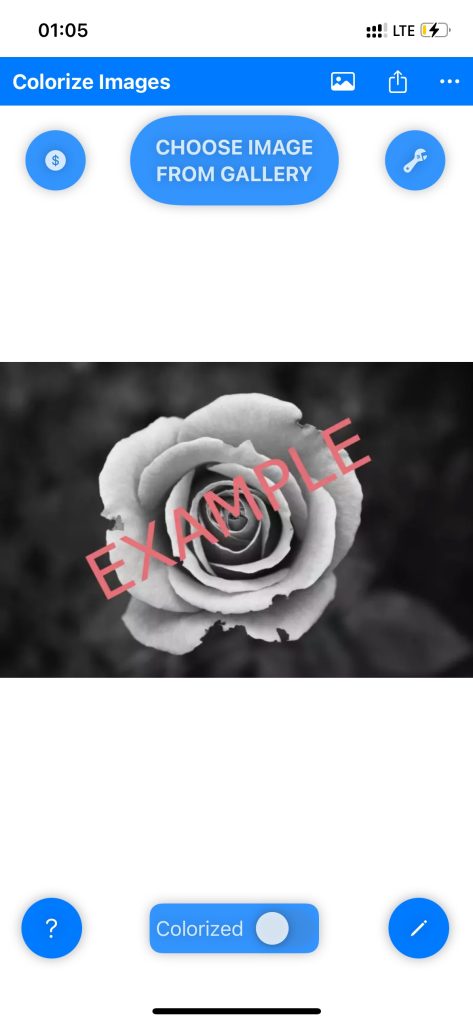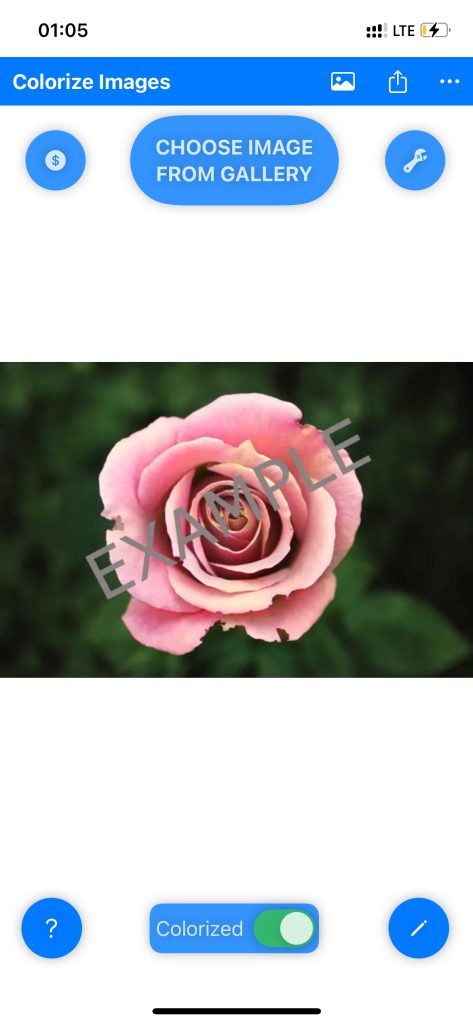 The app allows you to retouch your original photos so that the result is of higher quality. Change the contrast and sharpness, adjust the background and get bright color images.


Invert Image
This is a free online portal for inverting color photos and images. It allows you to replace some colors with other colors, thereby obtaining a completely new image. Dark areas will now become light and light areas will become dark. For example, red will be replaced by blue, green by purple, and blue by yellow.
You don't need to install any extra apps on your cell phone or tablet to use this service. You can use it on any electronic device. Just upload a suitable photo or picture and click Start.
The online platform allows you to adjust the photo in real-time and without long waits. You don't even have to register to get started. No demo versions or subscriptions, all tools are freely available. Retouch as many photos as you want.
All processing is done directly in your browser. Your photos are not uploaded to the portal, thus respecting your privacy. All photos are processed instantly regardless of the number.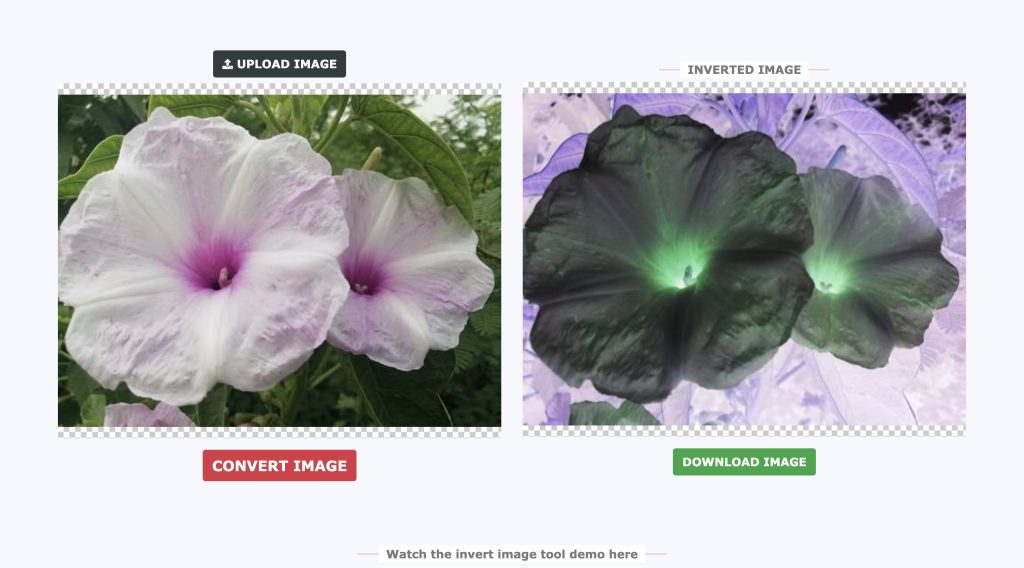 Absolutely anyone can use this online service. All the work is automated and is done with the help of powerful filters without your participation.

You may also like: 9 Best Hoarding Photo Frame Apps for Android & iOS
Invert image colors by Wtools
If you need to quickly and efficiently invert colors in images and photos, use the Wtools online service. Thanks to its clear menu and attractive design you will be up to the task in no time. To start editing, drag and drop your photo into the special field and apply the necessary tool.
Color inversion will help to edit professionals and highlight small details on a light background. Photographers often use it to see the final result when scanning a negative.
Get started right away, without the hassle of ads, registration, and demos. You can work with more than 20 different file formats, including tiff, png, dib, jpeg, and ico.
You can quickly and easily process your photos with no restrictions. Work anytime and from any device. Just upload your images to the designated form and click the Invert button. Preview the result and save it on your phone or laptop.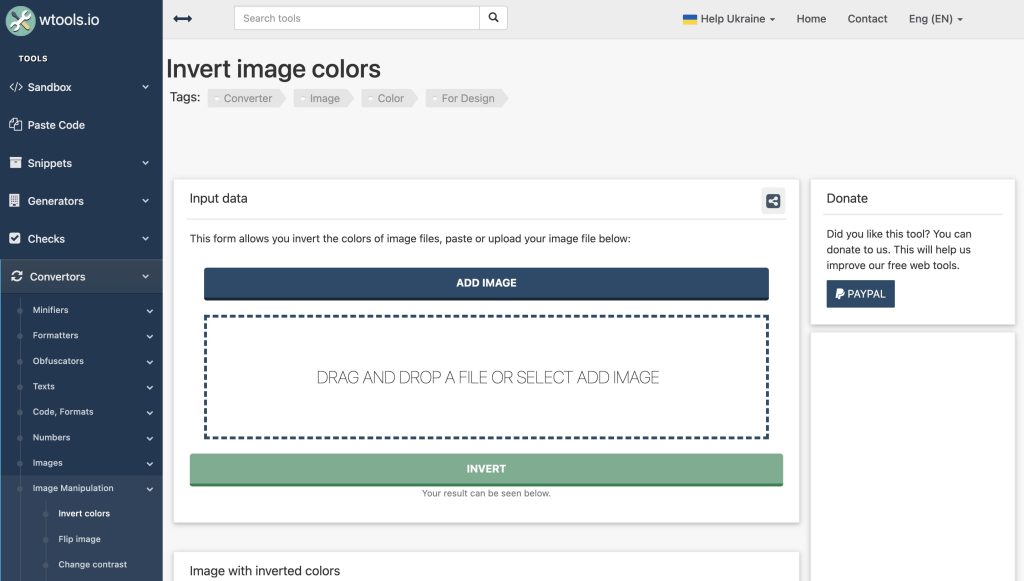 All the work is done directly in your browser, so your photos are not uploaded to the online service. This helps reduce waiting time and keeps your personal data safe.