We all love to try ourselves in different ways. Create your full-body avatar using these apps. You can experiment and come up with new looks. How will you look like a vampire or a werewolf?
If you want to create an exclusive cartoon avatar, then take a look at special applications here.
These apps will help you kill time and also teach you how to create a style. Come up with unique looks for your avatar. There are tons of apps out there. We made a list of the best full-body avatar creator apps.
ZEPETO
The ZEPETO app is designed to create a full-body avatar. The utility is a social network in which you can manage your character and communicate with other users. You can register in the app using your phone number or email address, or sign in with your Facebook account.
The utility allows you to randomly select the gender of your avatar. It has a collection of ready-made basic characters. There is a function for processing selfies and creating a 3D animated copy based on it. Change the color of your skin, eyes and hair, choose your body type, outfit, hairstyle and accessories.
Create and furnish a room for the character in the app. There are catalogs with types of floor and wall coverings, furniture, and decorations. There is a chat room for communication and the ability to add as a friend. Profiles are displayed in the feed or in the Popular tab.
If you want, you can send your avatar to take a walk down a virtual street. You will meet the characters of other users. To open their page, just click on the avatar. In the "Photo Booth" section, characters can take virtual photos.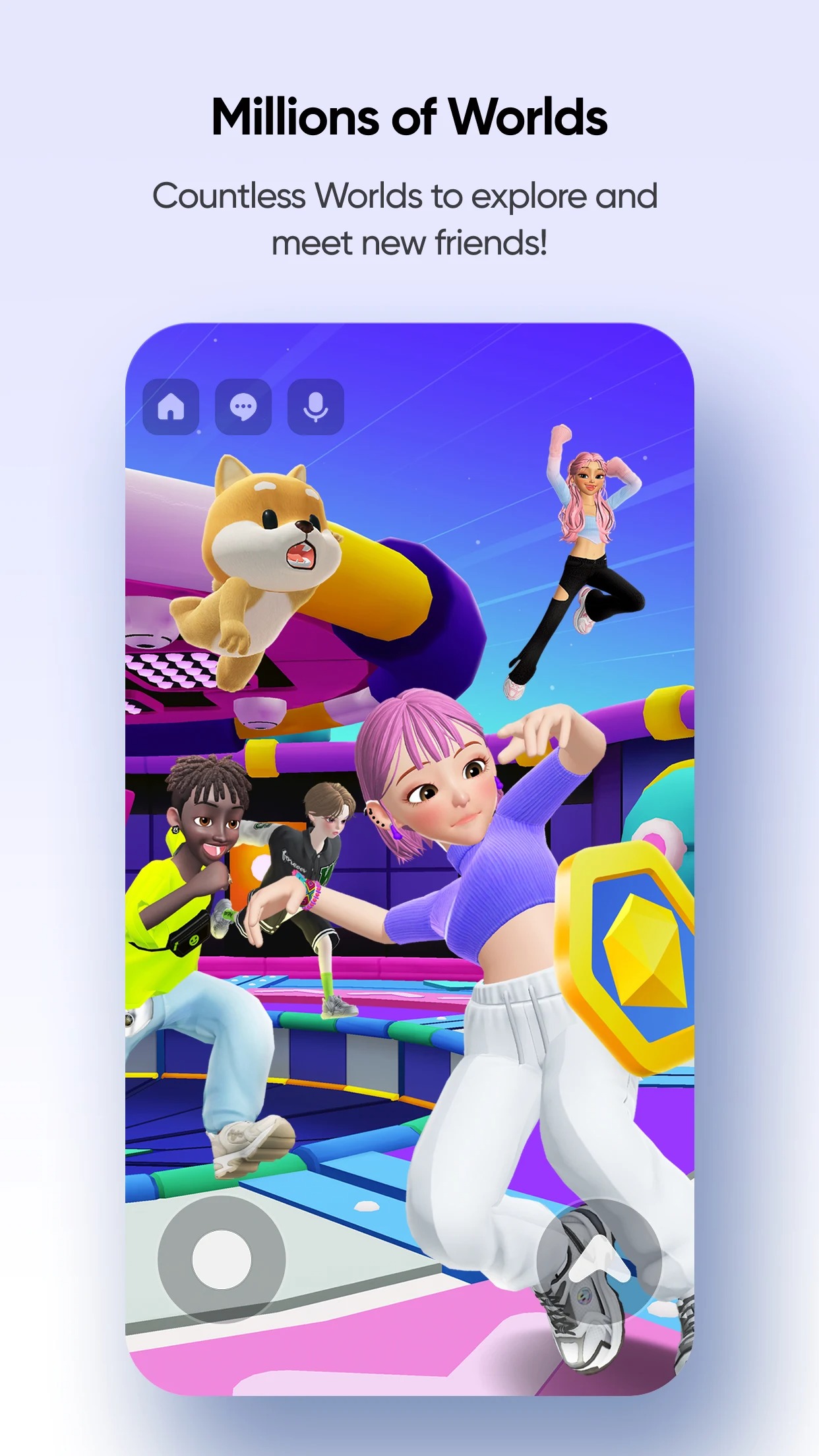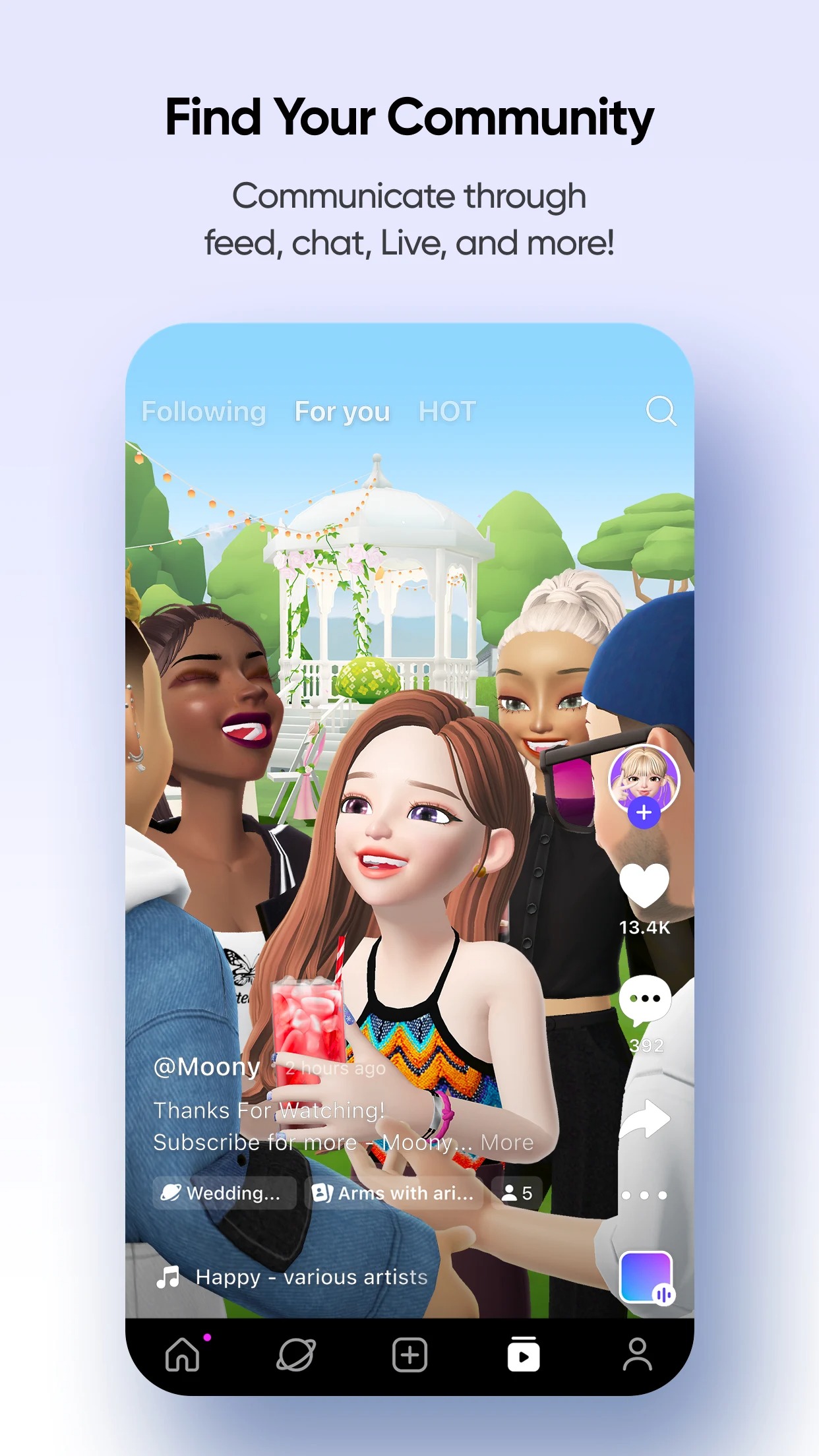 You may also like: 15 Best Apps to Cartoon Yourself (Android & iOS)
in3D: Avatar Creator Pro
Imagine you are in a digital world. Experience your new appearance as an avatar with in3D: Avatar Creator Pro. This program instantly digitizes your uploaded photo. In a few seconds, you will get your copy and the avatars of your friends.
Ready characters can be sent via messengers or posted on social networks. Or you can just save them in the phone memory in GLB, FBX, or USDZ format.
Play with your character, pick up his or her clothes and accessories. 3D-model is characterized by high quality and realism. Add your character to your favorite computer games or VRChat.
This app will be useful for real clothing designers as well. Here you can practice your skills in selecting styles for real clients. You don't need paid programs and special knowledge. Download in3D: Avatar Creator Pro and create new avatars today.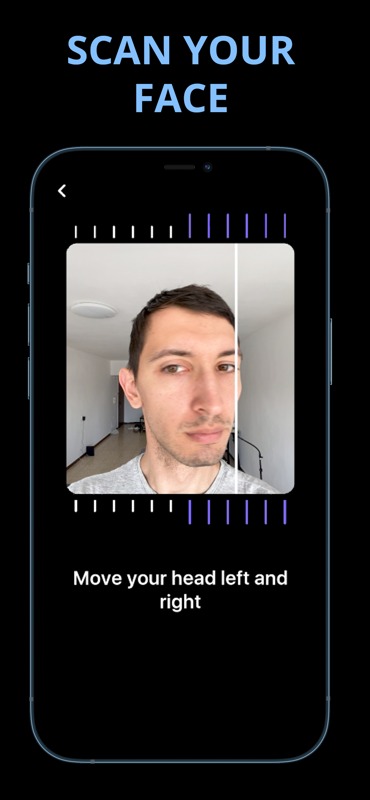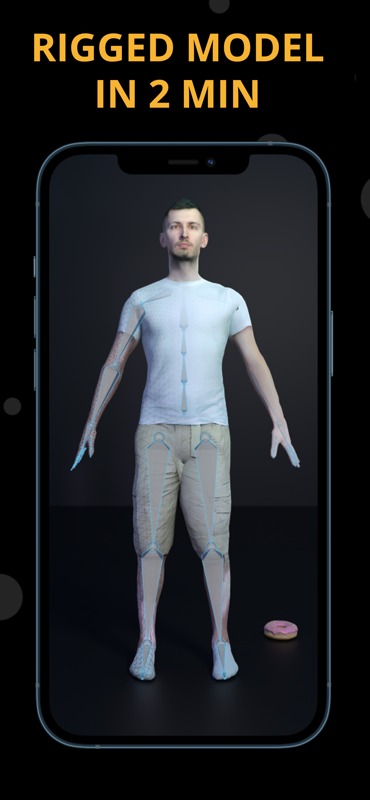 Lisa AI Generator Avatar Maker
Lisa Al Generator Avatar Maker can do almost anything. Thanks to the possibilities of artificial intelligence, every user can travel to the Middle Ages, be at the North Pole or sing with a famous artist.
With this app, your fantasy is not limited to the usual limits. Your social media content will become truly interesting and unusual. Change your ordinary videos in the most unusual way. Add mystery to create a Halloween video.
Make everyone believe that you vacationed in the Maldives this year. Digitize your character and get a funny animation. From an ordinary photo taken through a phone camera, you can make a full-fledged avatar. You will definitely be pleased with a lot of special effects and high quality of work.
The option to convert text into an image deserves special mention. In a few seconds, get a visual copy of what you just described in simple words. This allows you to quickly and easily create viral stickers. Similarly, you can change any photo. Upload the desired image and describe the effect you want to see.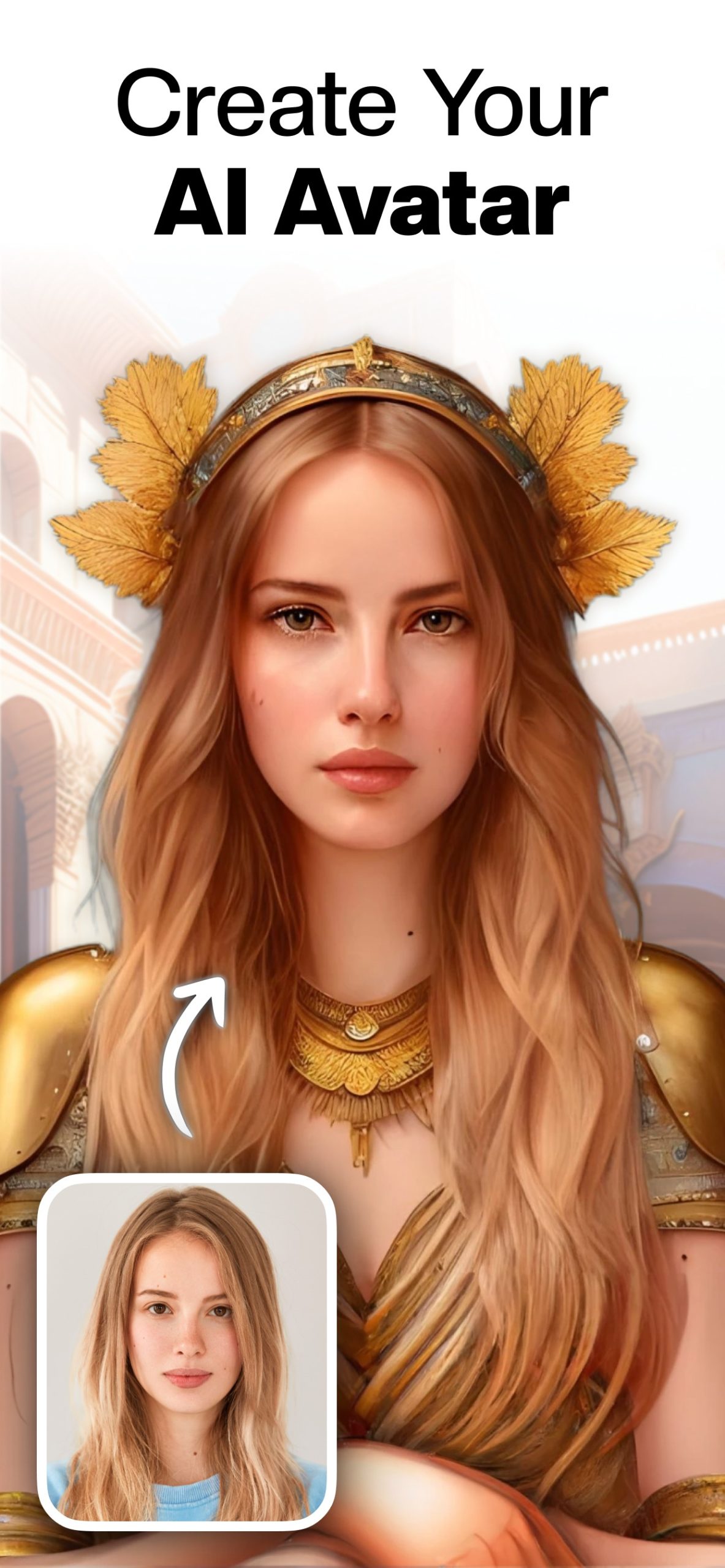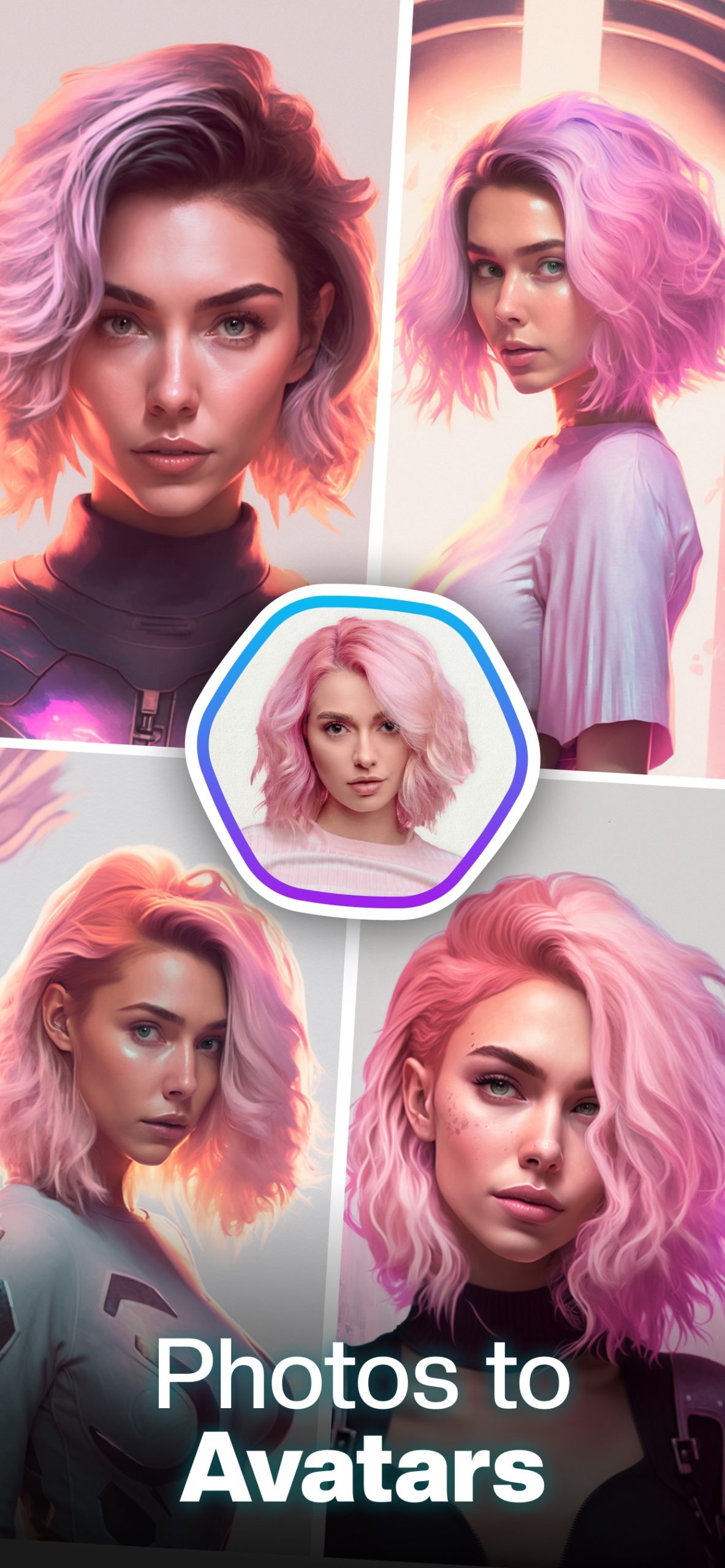 AVAkuma—Anime Character Maker
AVAkuma is a new mobile game for anime fans. The story starts when Professor Zero gave you a special assignment for the summer vacation. You need to keep an eye on an egg that takes energy from gems.
Create your universe in anime style. Create new characters, choose clothes and hairstyles. Make each character extraordinary and memorable. The app contains thousands of dresses, shirts, and jackets. You will find shoes and accessories for every taste.
Ready-made characters will get into a new magical world full of mysteries and riddles. Collect valuable stones and other gifts to get to the final goal. We are sure you will be worthy of your Phoenix. Animations in this game are made qualitatively and brightly.
A large selection of different styles, hairstyles, and accessories will make the game varied and enjoyable. You can always communicate with other participants, and share your creativity and impressions. Many locations and unpredictable plots from the beginning to the end are waiting for you in AVAkuma.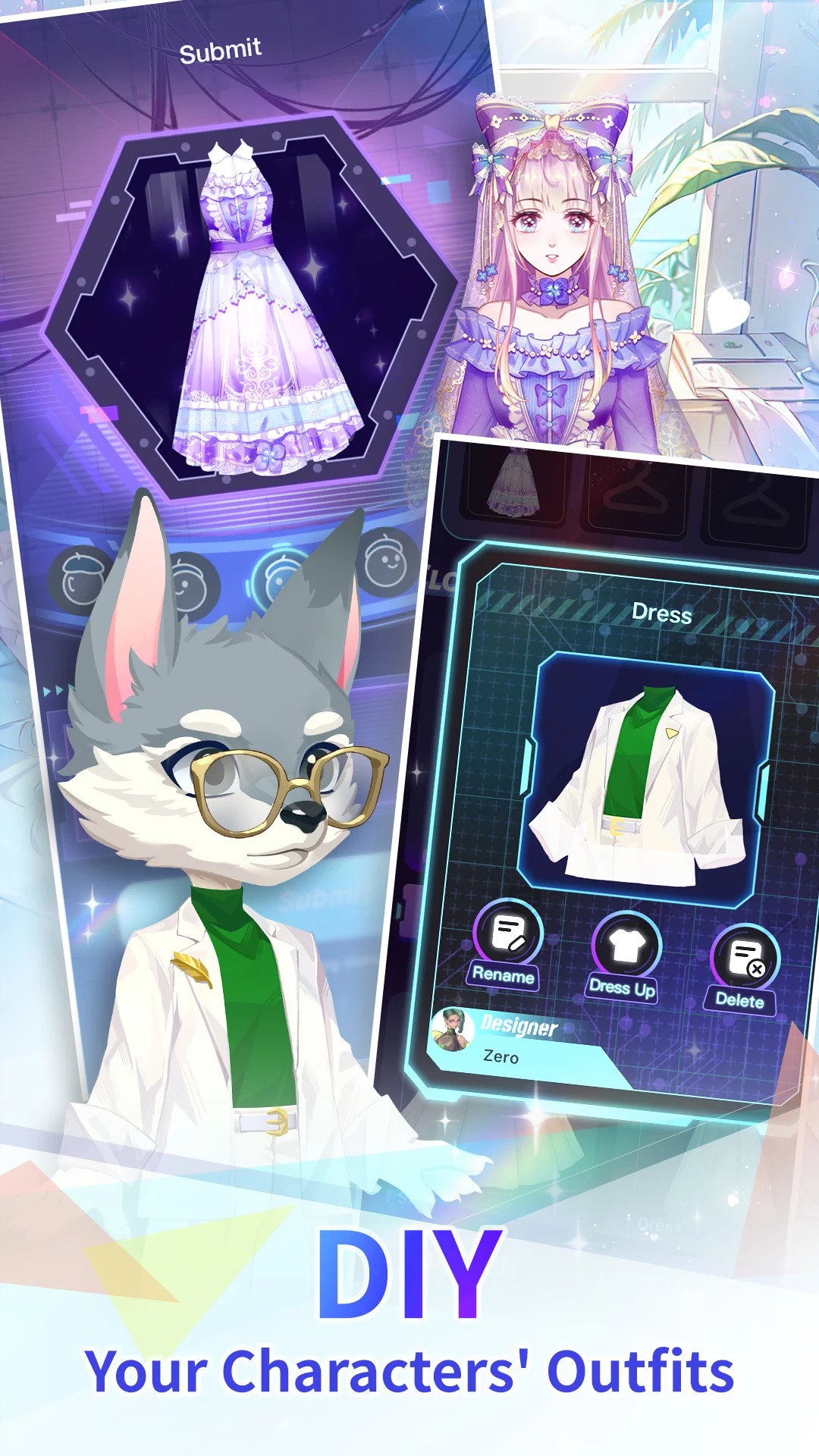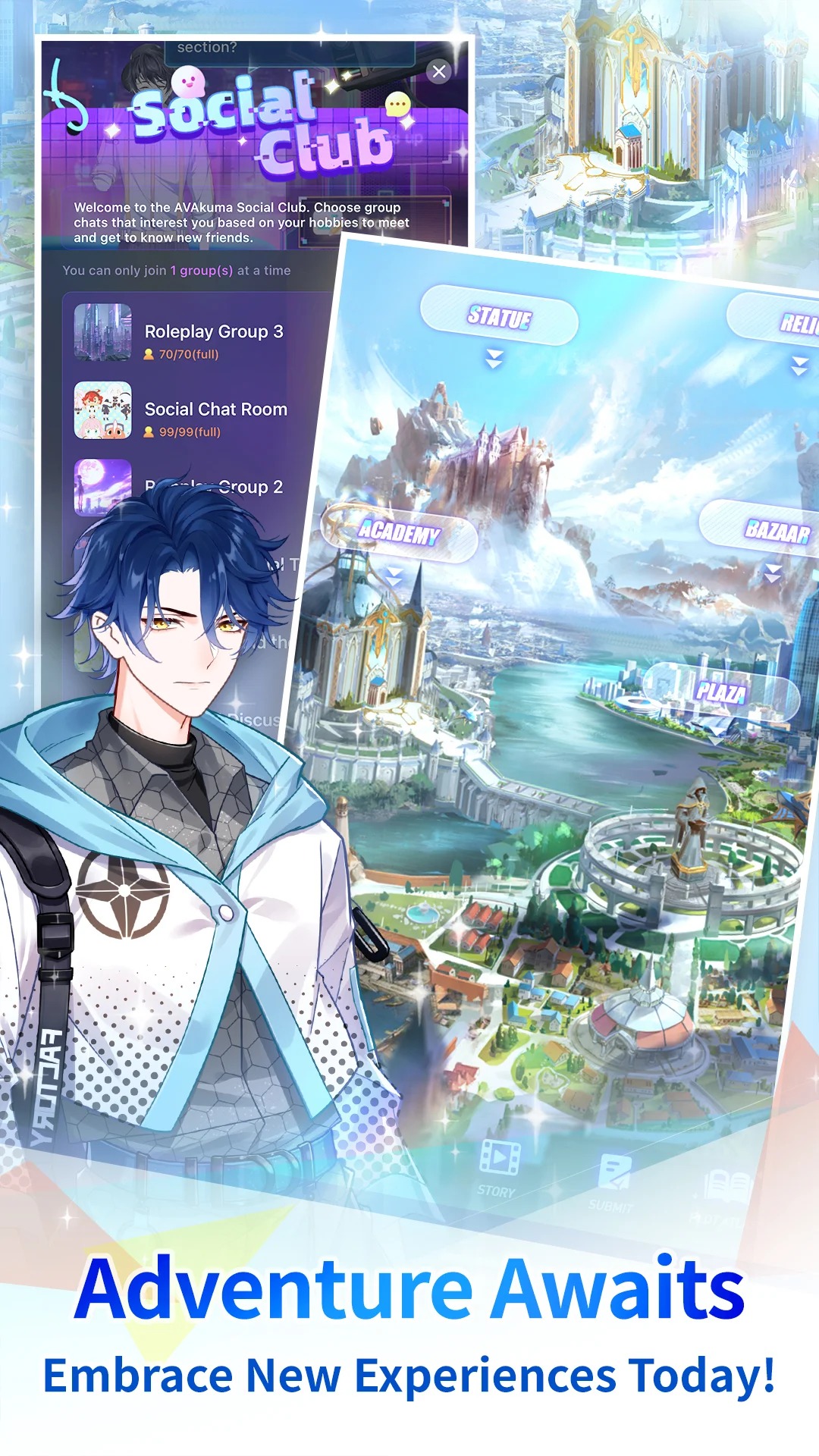 Avatar Maker Creator: SuperMe
SuperMe is one of the most popular avatar generators. This app creates whole collections of stickers and various digital heroes. Here you will find a lot of useful options that will not take much time. On its basis comes the production of avatars in cartoon format.
Allow yourself to express your creativity unusually. Decorate your social media page with unusual and cute animations. Make them look like you or your friends. Embody your ideas on your phone screen with a single tap. If you are experiencing a creative crisis, just shake your phone.
The app will automatically generate a random character to help you move in the right direction. To start producing an avatar, you need to specify its gender. Next, you will have to work on the appearance of the character. Select clothes, cosmetics, and hairstyles.
Allow the avatar to express its own emotions: to do this, correctly adjust the pose and facial expressions. SuperMe can be used both for fun and for creating labels and logos for your company.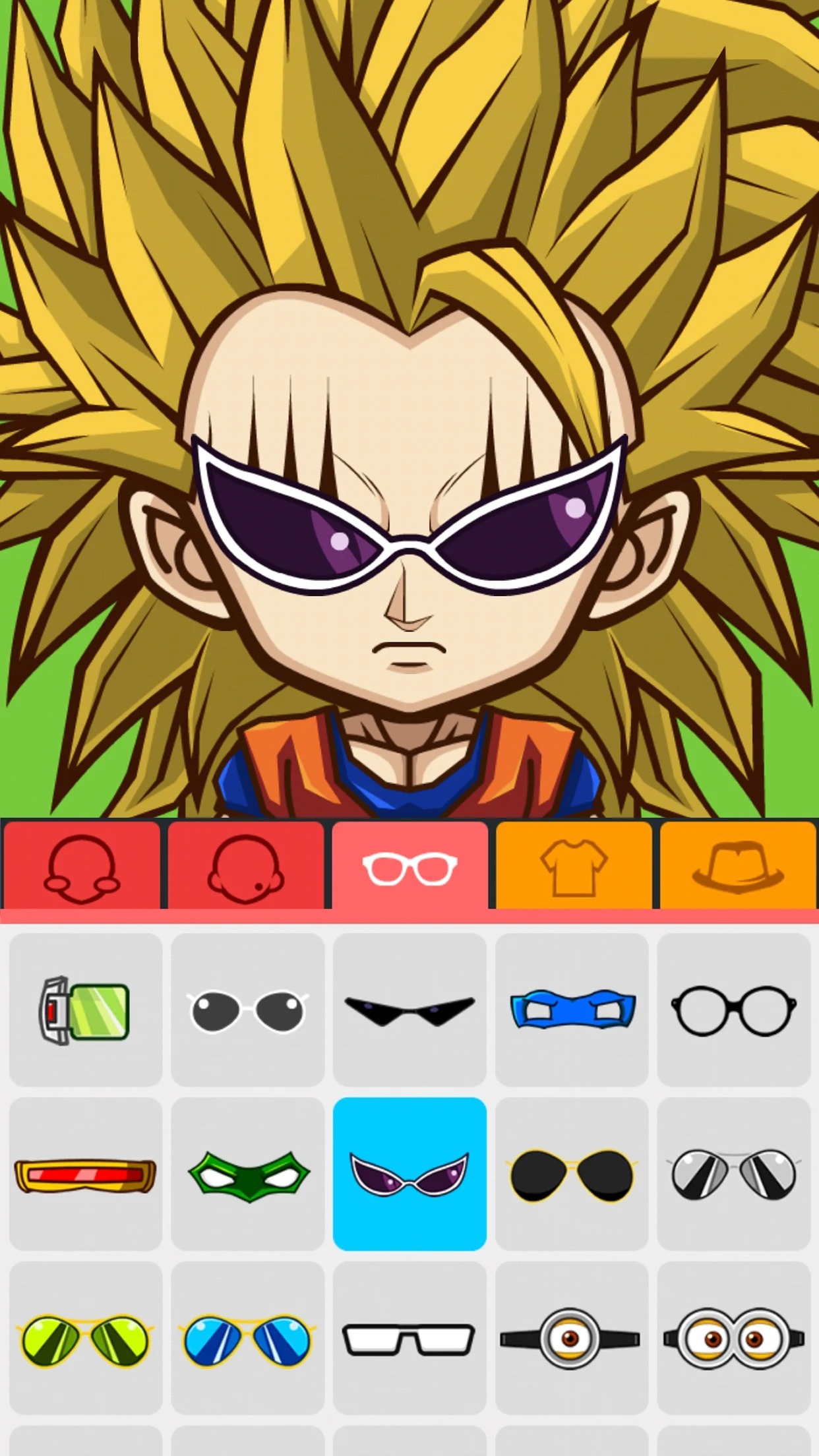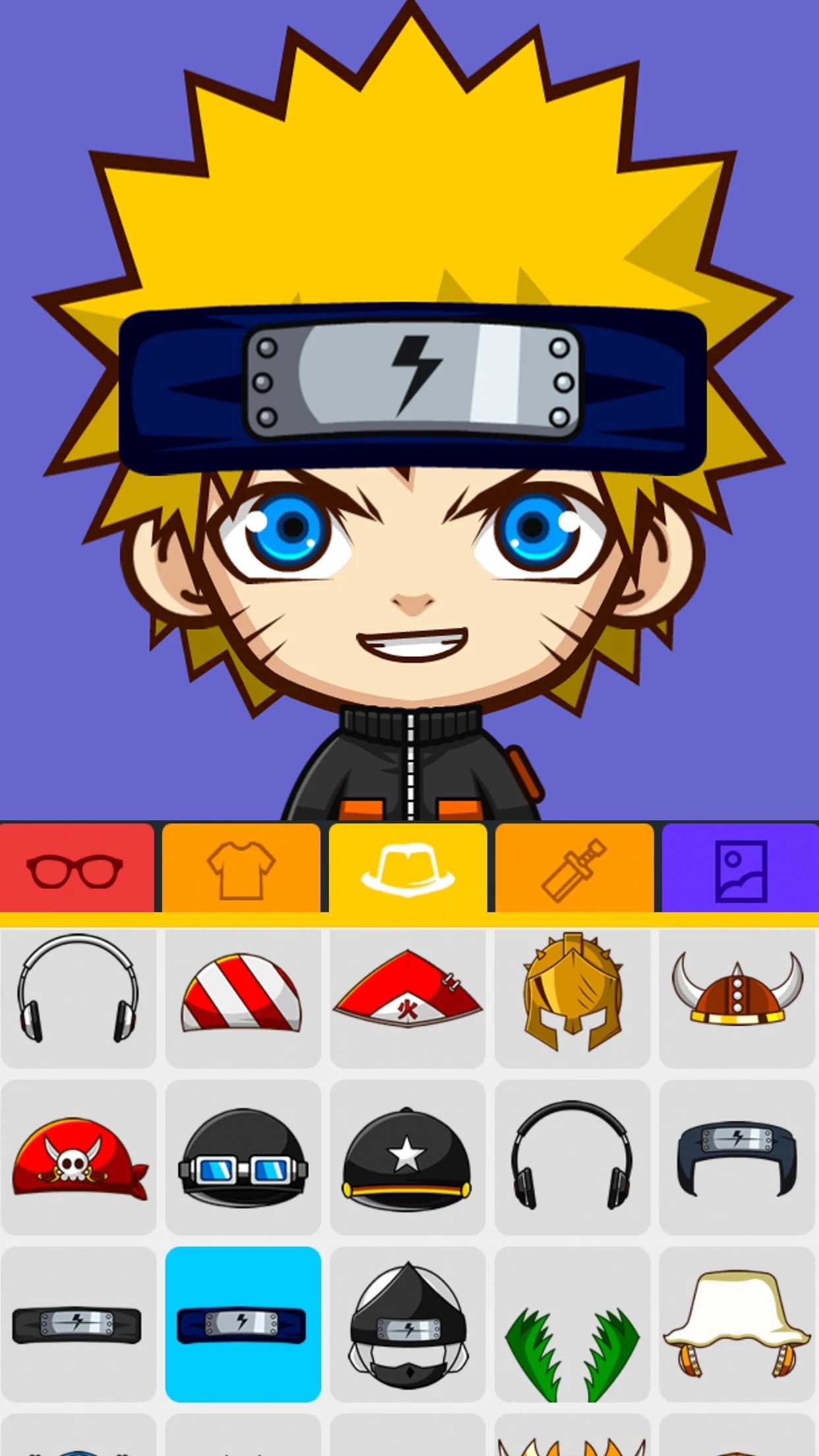 3D Avatar Creator, emoji maker & keyboard | Bemoji
This is another avatar app. More than 1,000 options for your avatar are waiting for you. Change whatever you want. You can change facial features, hairstyles, hair colors, and more. The app has an endless amount of clothes.
Create a unique and stunning outfit. Clothes are categorized. This will help you find the clothes you want faster. The app has an AR camera that captures your movements. Record some quick videos for your avatar to repeat after you.
You will be able to create animated stickers and emojis. There are tons of stickers to create for you. You will no longer have difficulty communicating your emotions on social networks.
The app has its keyboard. You can turn it on in your smartphone settings.
This app will help you get more followers. Create awesome photos and share them. People will love your avatars because they will look like you.
You can create videos for TikTok, Instagram, and Snapchat. The app doesn't take up much space on your smartphone. It has been downloaded over 1 million times worldwide.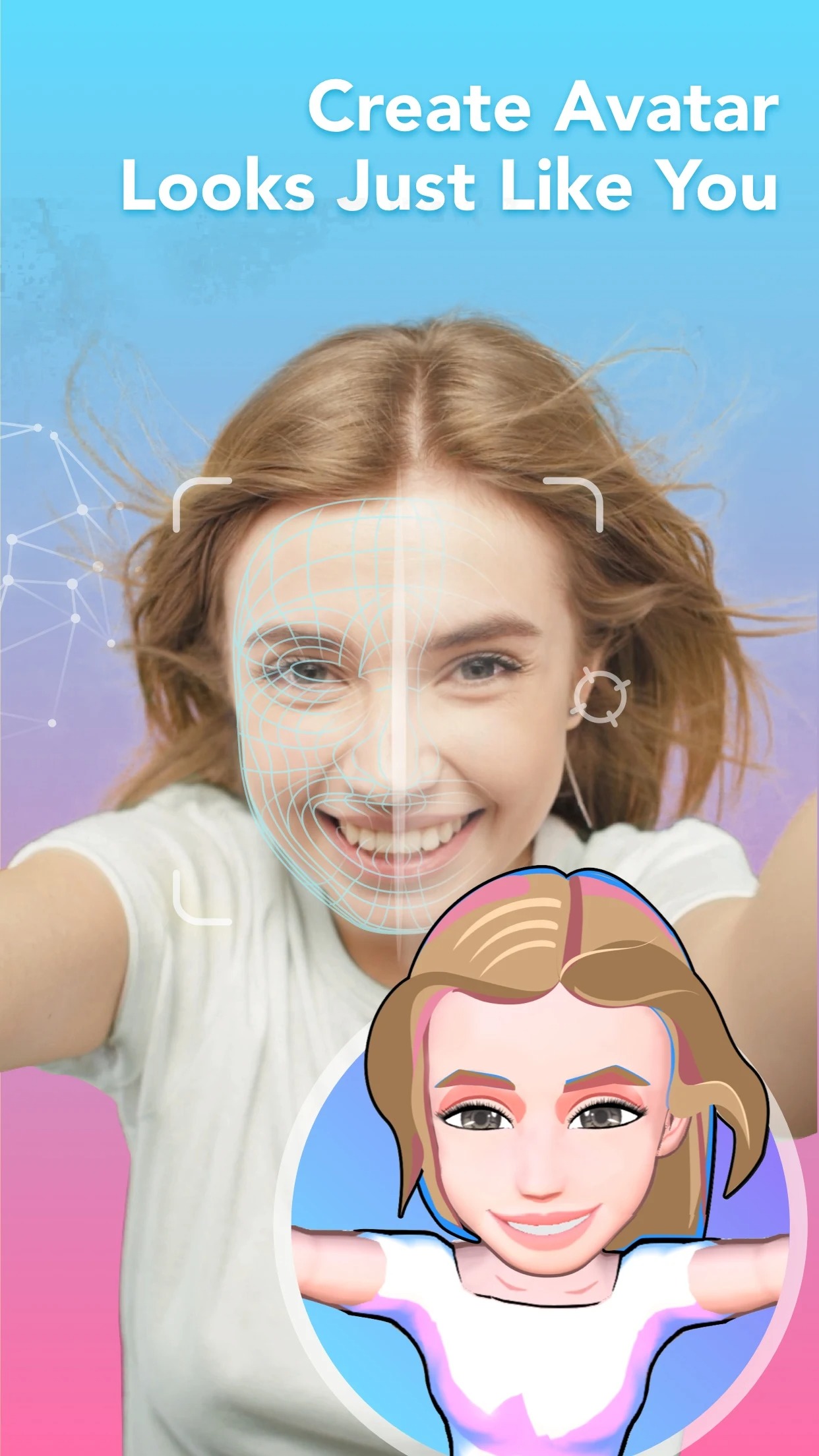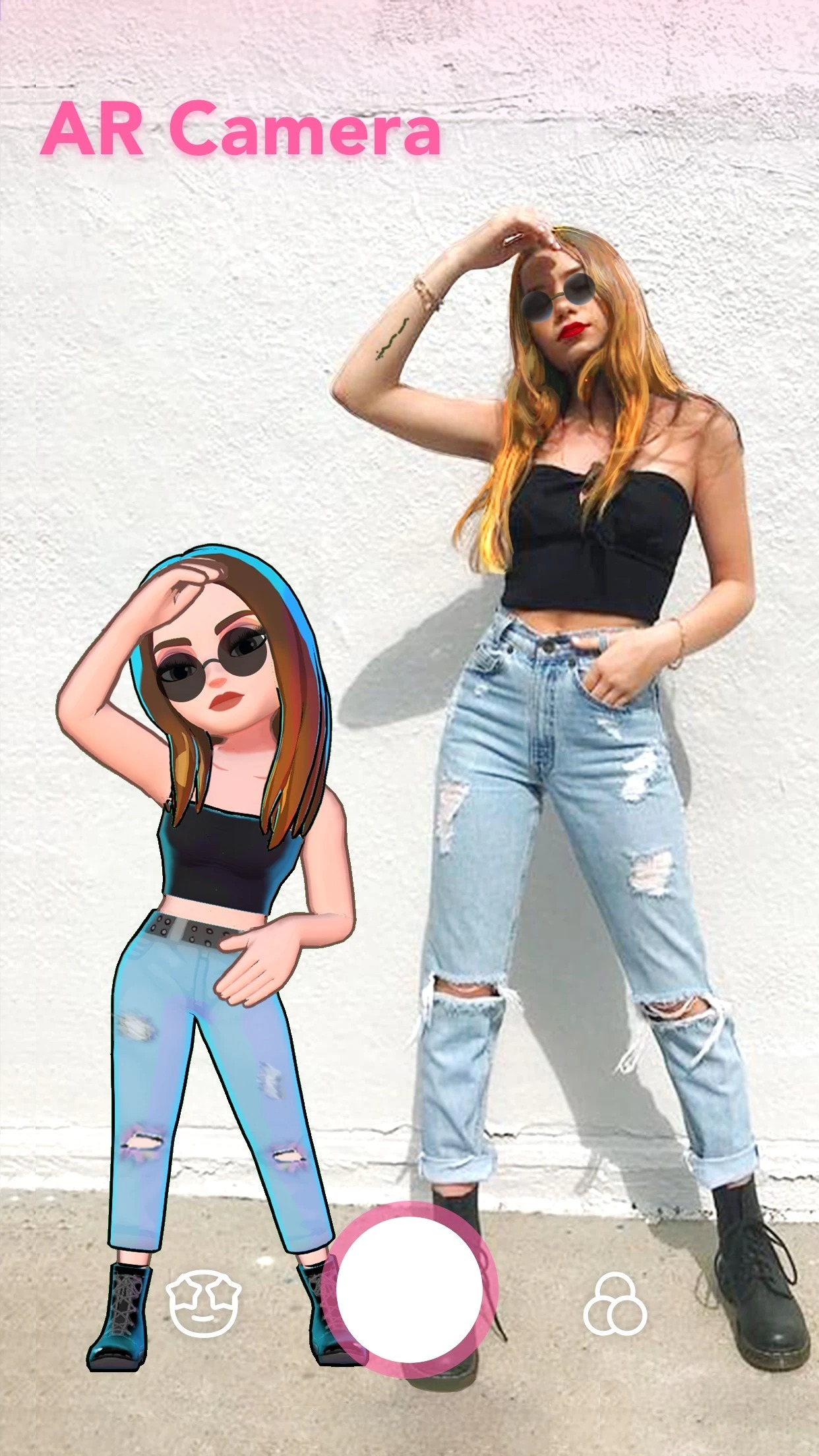 Anime Avatar Creator: Make Your Avatar
This cool app has thousands of different options to create your full-body avatar. You can choose your skin color. There are tons of skin color variations waiting for you.
The app has a large number of templates. Try to create a unique look. You can express any kind of emotion. If you're in a sad mood, try creating a fun avatar. Your mood will become better. Choose your hair color and style.
The app has a huge selection of accessories such as glasses, earrings, hats, ribbons, horns, and tails. Choose a background for your avatar to complete the look. Imagine that you are a fairy-tale creature and make your avatar.
This simple app will allow you to quickly create an avatar. You can use your avatar as your main photo on social media. Your friends will be surprised to see a vivid picture of your avatar.
The app has been installed over 1 million times so try it and your dream of creating your avatar will come true.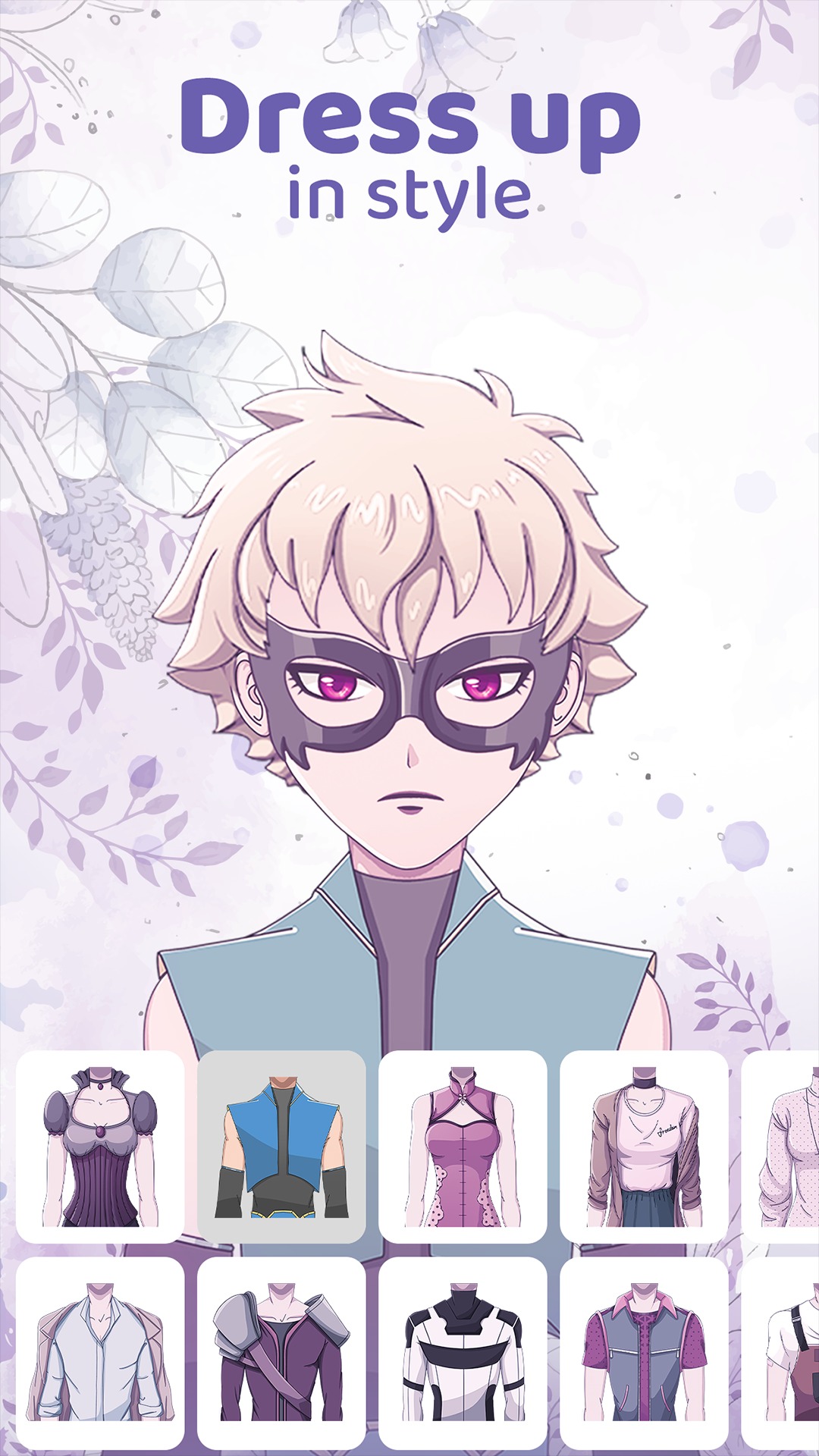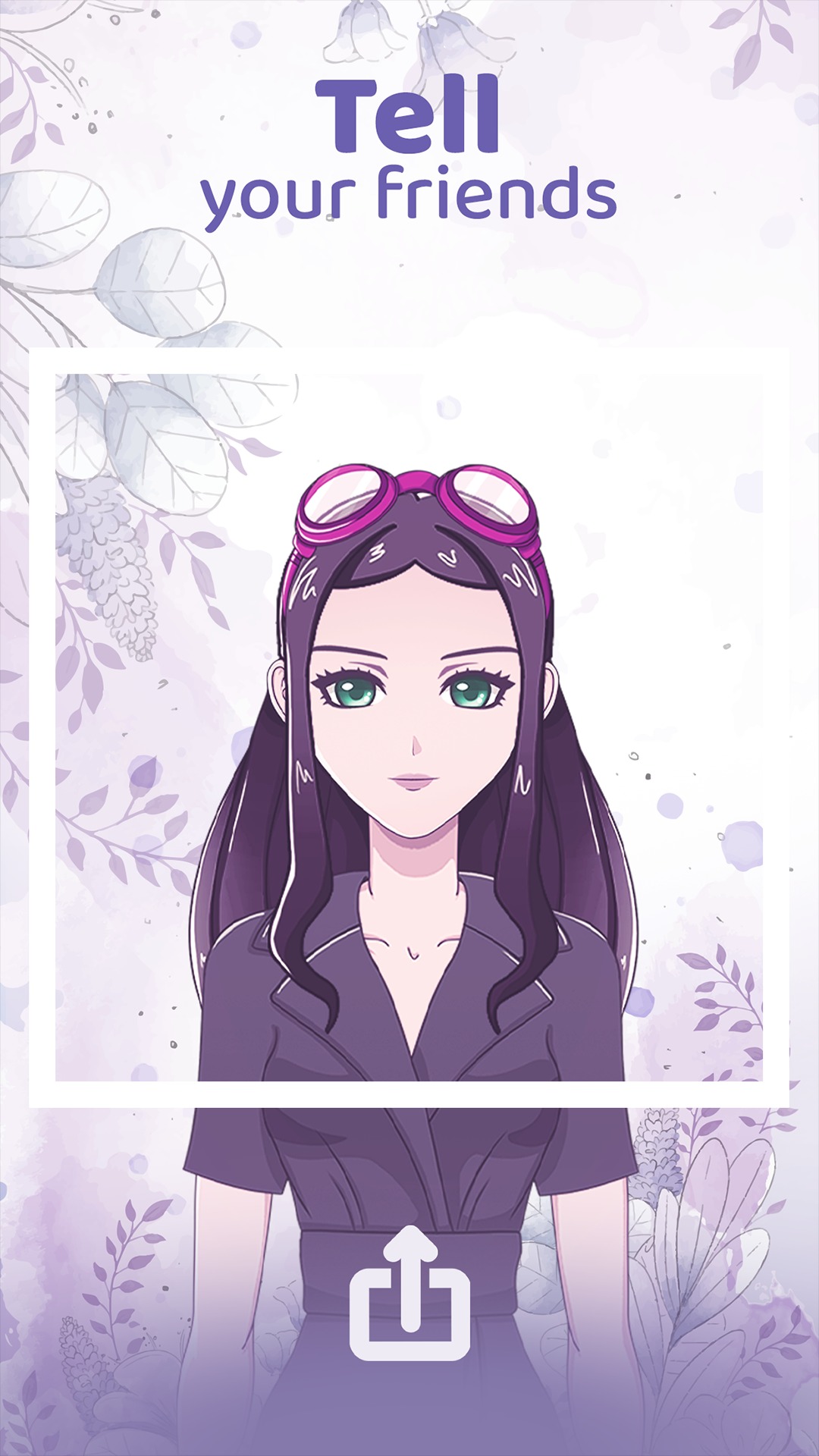 You may also like: 11 Free Face Mask Apps for Android & iOS
Bitmoji
Do you want to instantly create an avatar? Use this app to do this. It uses your camera to take real-time selfies. The app will process your photo and create your avatar. You can make your avatar.
The app has over a thousand editing options. Choose your hair color and hairstyle. Modify facial features to achieve the perfect fit. You can try different outfits. Create your favorite look.
You can create cool stickers with your avatar. Send stickers to your friends to convey your emotions. You can also add your avatar to the merch. Do you want a T-shirt or mug? You can get both.
This app will surely amuse you. You will always be busy with your avatar and sticker creation. It is very exciting. The app is very popular. It has been downloaded over 100 million times. Developers continue to update the app. They add new features and tools to create a full-body avatar.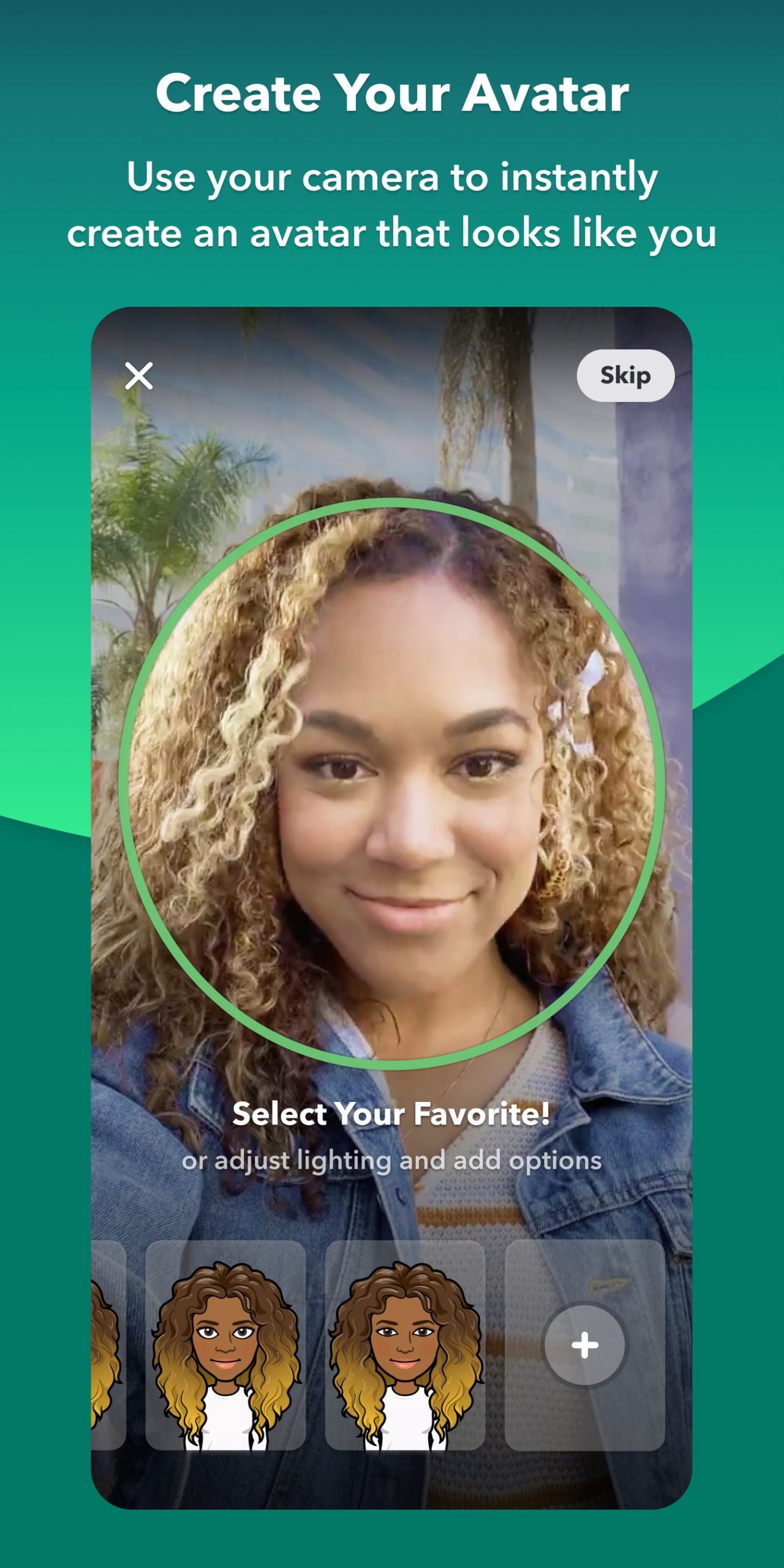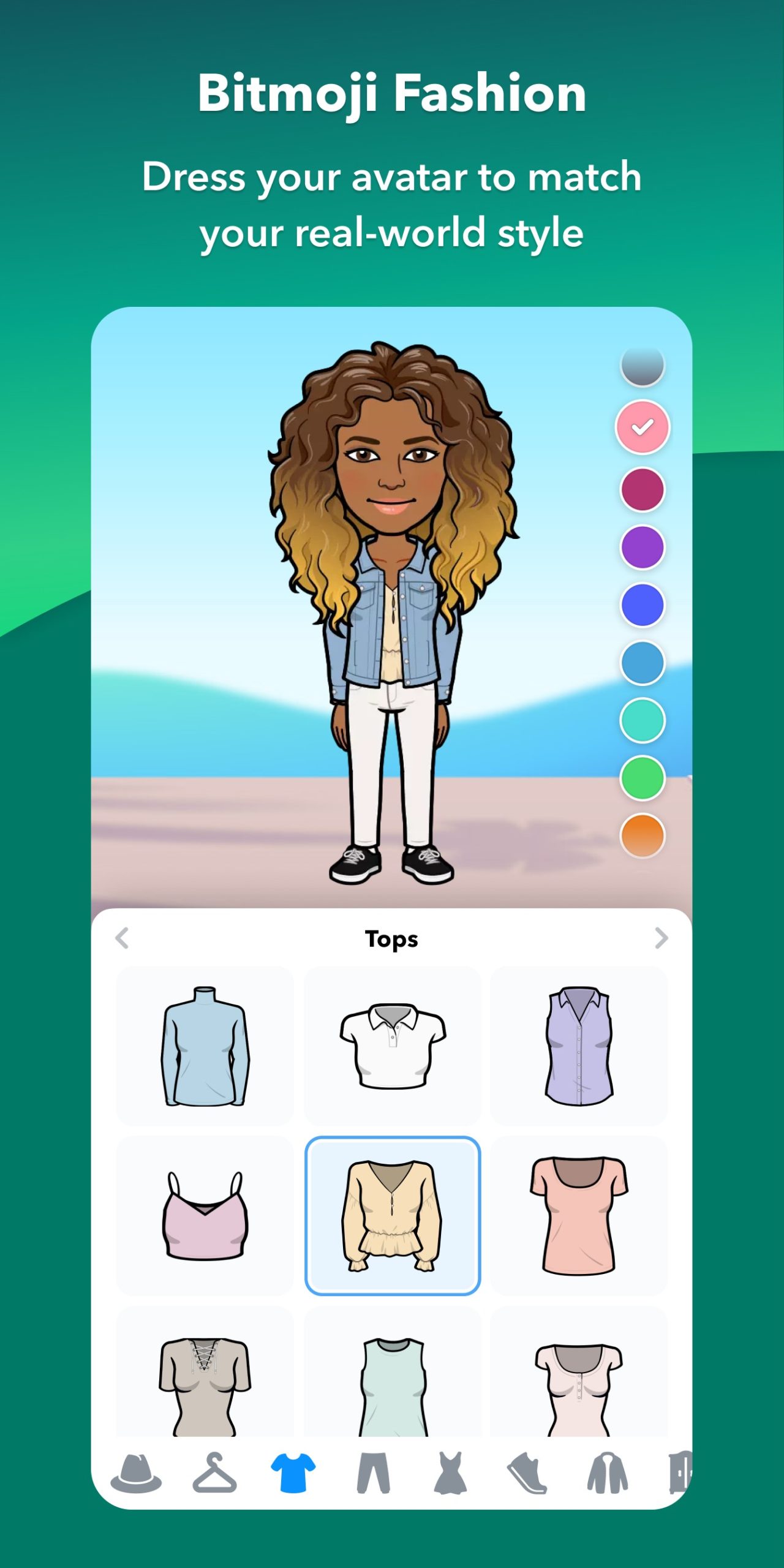 Avatar Maker: Anime Boys
A lot of people love anime. Would you like to create your perfect anime boy? Just imagine what he'd be like. Create your anime boyfriend. Choose a hairstyle and hair color. The app has a large selection of outfits and backgrounds.
You can choose from a variety of outfits from classic to street style. Change your anime boy's facial expression. Choose from sadness, joy, falling in love, and more. You can add accessories and other decorations for your anime boy.
The app has amazing manga graphics. You can create a romantic atmosphere without any problem. Your dream of having an anime boyfriend will come true. Save your anime boy after creation. All pictures are of excellent quality.
You can post them on social media. The app has been installed over 1 million times. Try it and you will quickly create a full-body avatar.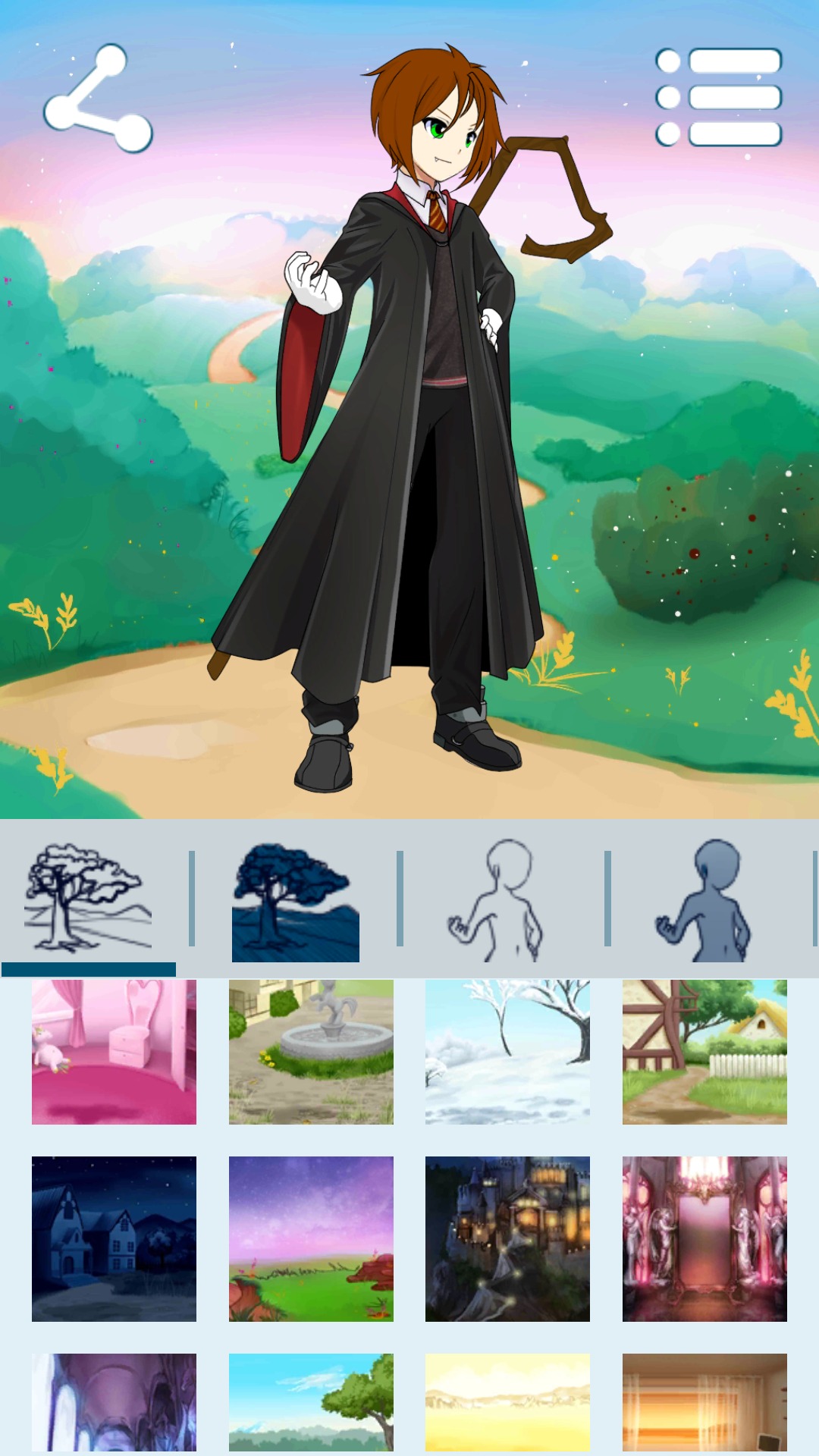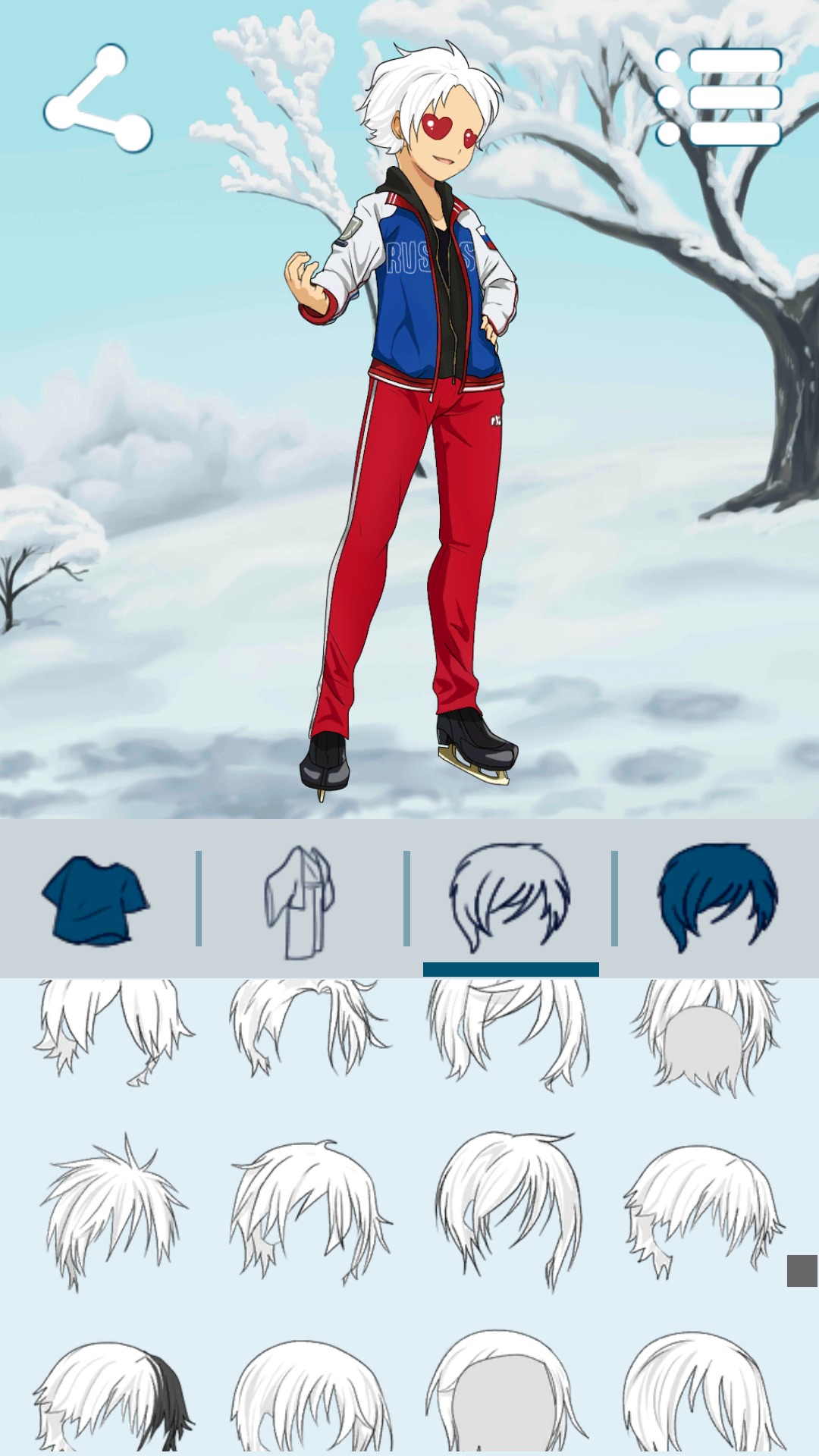 Pose Maker Pro – 3D art poser app
This app will allow you to create full-body avatars for posing. You can create as many characters as you like. The app has many variations of avatars. Create people, creatures, and animals. Combine clothes and hairstyles.
You can completely personalize and customize your character. Choose poses for your avatars. The app will allow you to move any part of your body. It has an advanced motion selection system. Twist, raise, and lower body parts.
You can create facial expressions for any avatar and even animals. Bring your picture to life by adding impressive backgrounds. Create unique characters with a unique story.
This app will help you not only kill the time but also develop creativity. You can buy the full version of the app to get more features. The app saves photos in PNG format to the gallery. You will love this app. Join over 100 thousand users.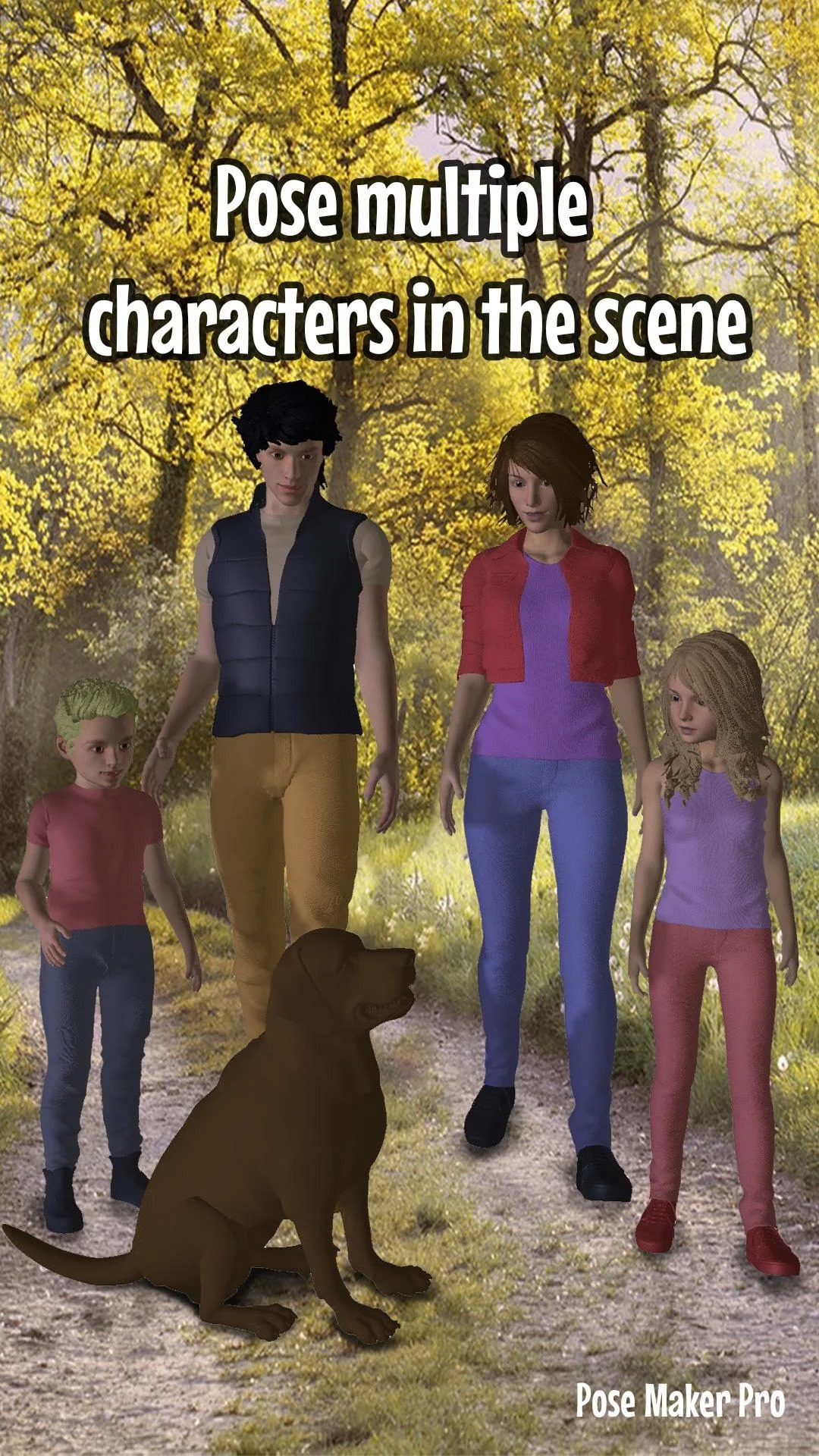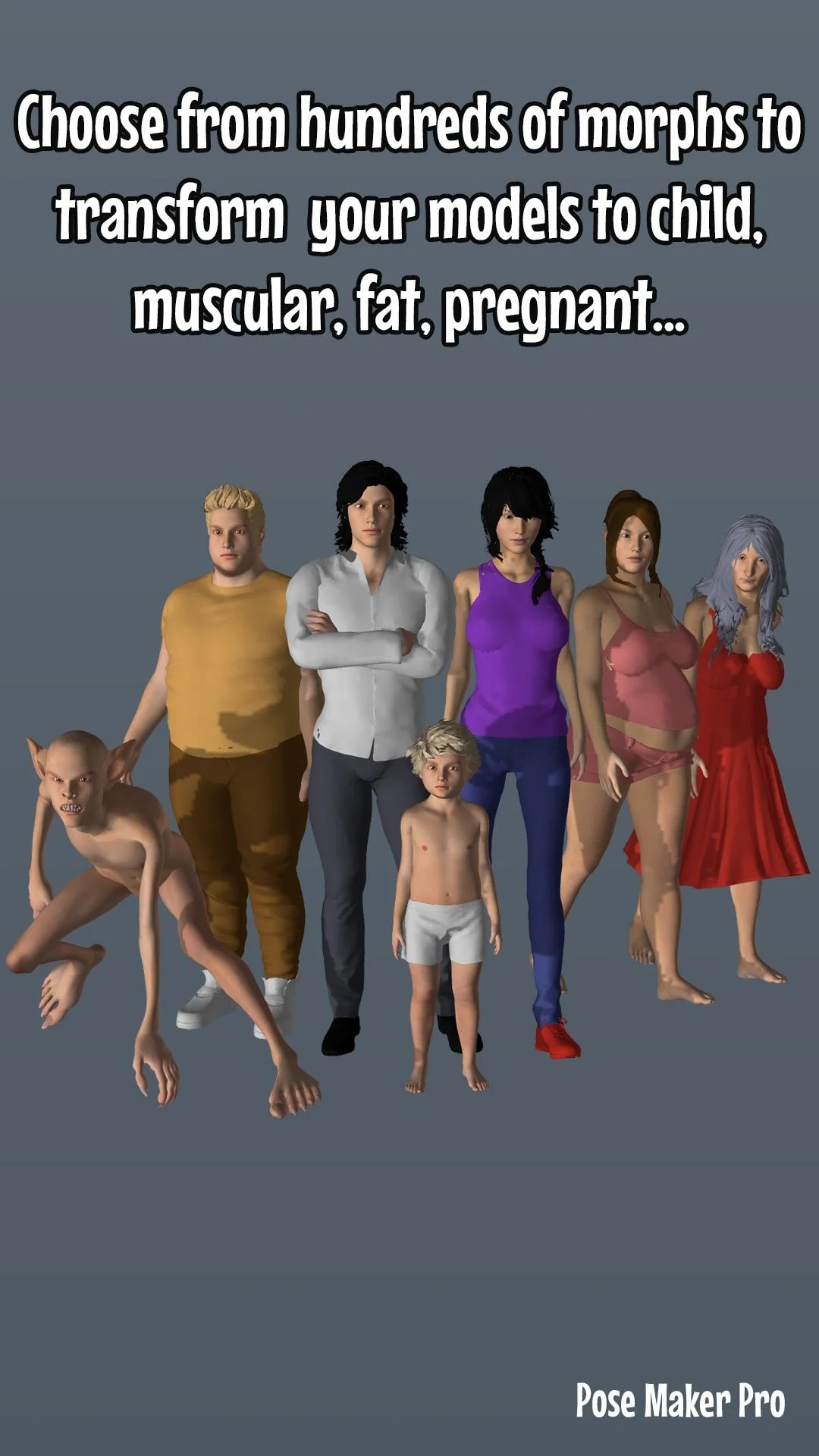 vTag: Create 3D Avatar Moments
This app will create your avatar with your voice! You can choose your body movements to completely personalize your avatar. Record a 30-second video and the app will scan your movements. Upload your photo into the app and it will create an avatar.
The app uses the latest facial recognition technology. You can customize the avatar by changing the hair, eyes, mouth, and other parts. Create unique videos for social networks like TikTok. Share your videos with your friends. They will be surprised.
You can buy additional clothing to freshen up your look. The app will allow you to create unique movements for your avatar. Try something different. Send 3D messages using this app.
It has a special map on which you can indicate free geolocation. You can chat with friends without exiting the app.
Based on users ratings, this app is the best iOS solution as a full body character creator.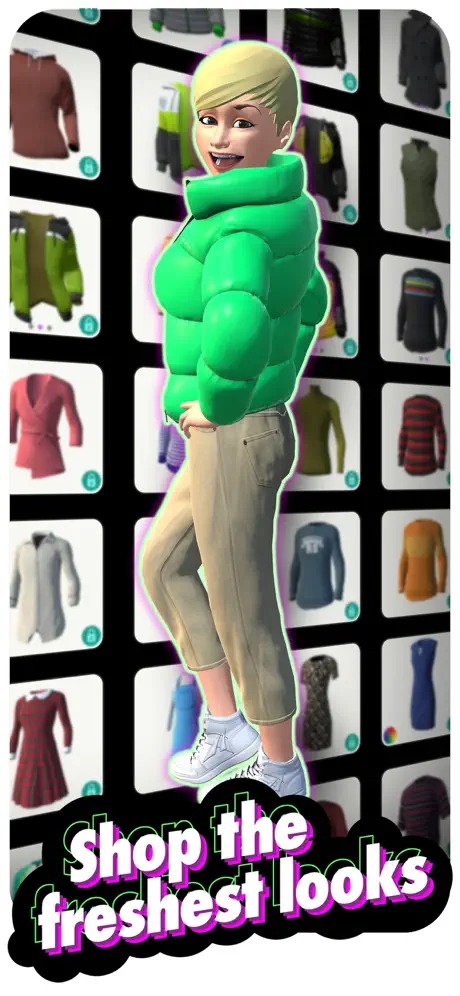 Personal Cartoon Avatar Maker
If you want a cool personal avatar then this app is for you. Create yourself as a cartoon. There are tons of customizable avatar options waiting for you. Change your nose, eyes, eyebrows, face shape, hairstyle, and hair color.
You can add a mustache or beard. You can use your avatar as a sticker after you create it. Any messenger will recognize the stickers of this app. Your chats will be lively and more interesting. Express your feelings with stickers.
The app has a simple avatar editor with an intuitive interface. You can choose any outfit for your avatar. See how an exotic dress or vampire style will fit you.
The app has been downloaded over 50 thousand times. It doesn't take up much space on your smartphone. The app weighs only 50MB.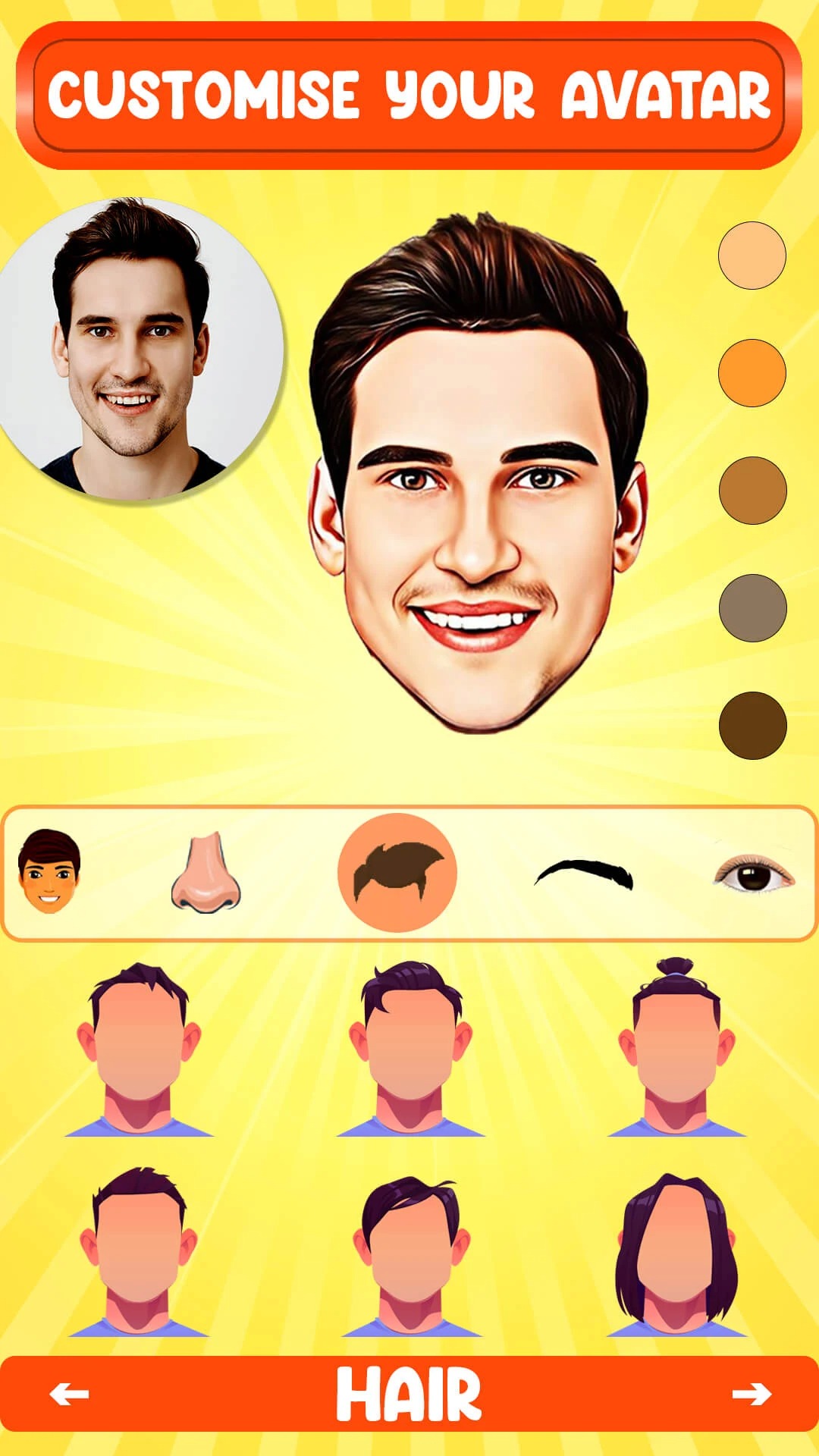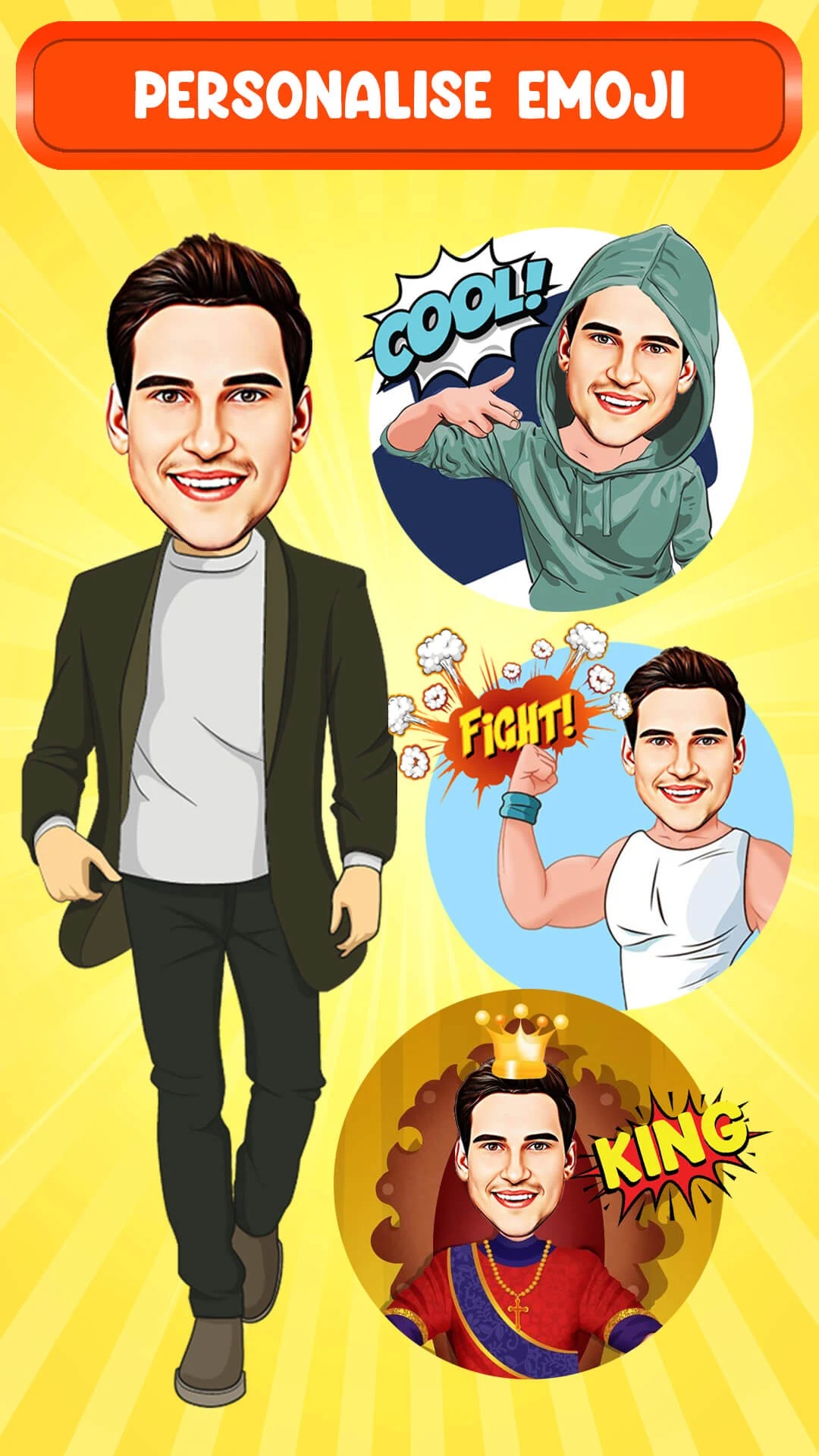 Avatoon – Avatar Creator, Emoji Maker & Cartoon Me
If you are bored and don't know what to do with yourself, try creating your avatar. You won't notice how quickly the time passes because this is a very exciting activity. Download this powerful avatar editor and creator.
Personalized avatars can be more effective on social media. Create your avatar and update the main photo on your social media account. The app has face recognition technology.
Upload just one photo and the app will create a personalized avatar that looks like you. If you don't like something about the avatar, you can edit it. Change any part of the avatar. Everything can be customized.
Create snapshots. You can choose the background for the snapshot and create something delightful. The app has an internal currency – coins. Earn them to unlock more mods and outfits.
The app has a simple and intuitive interface. You won't get confused. Create personalized stickers and use them on social media. This will help you express all your emotions. Show the world how unique you are.
Download this app right now and join 10 million users.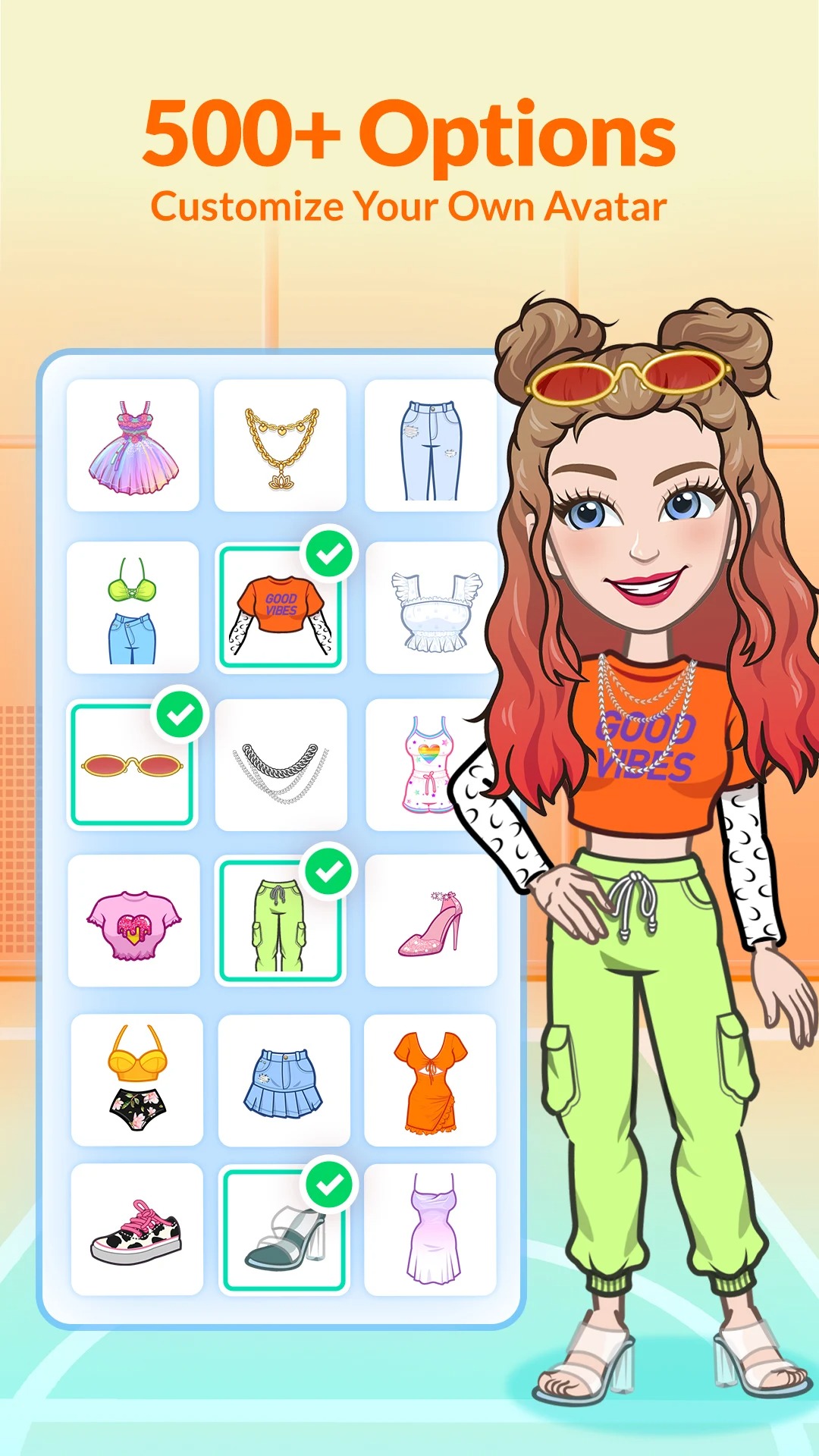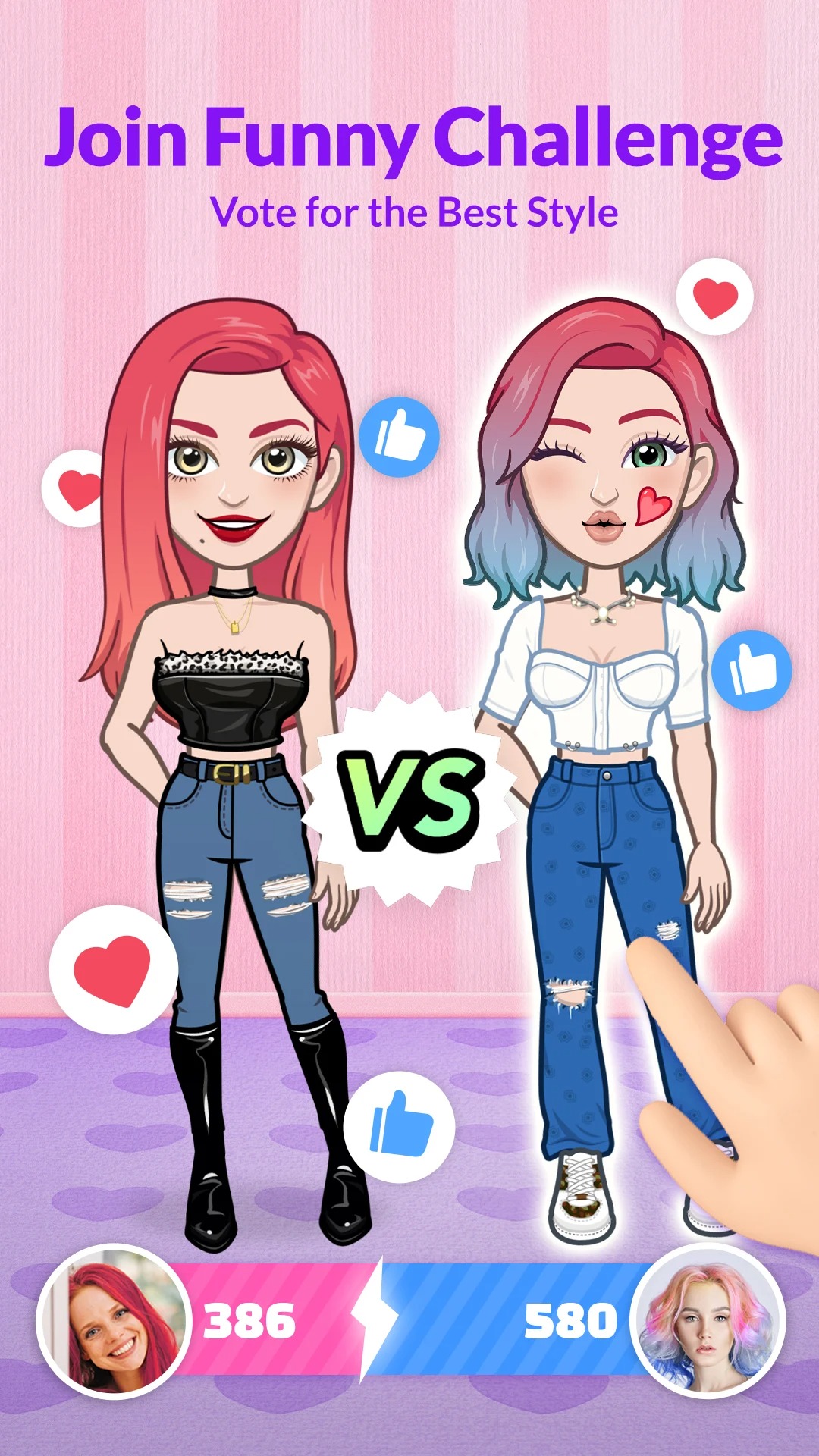 You may also like: 9 Best face shape apps for Android & iOS
Pinscreen: Instant 3D Avatars
Do you want to create a full-body 3D avatar? Then be sure to try this app. Just upload your photo to the app and it will process it. You will see your avatar and can customize it. Change the body and style.
You can change different parts of your avatar. The app will allow you to customize almost everything. The avatars are of great quality. You can share them with your friends using social networks.
The app only works in English. You need to check the memory on your smartphone before installing it because the app takes up a lot of space. It doesn't affect the performance of the device and doesn't spend much battery.