Do you want to export workouts and health data to JSON, CSV, and GPX files? If your answer is "yes", we have to recommend you to try Health Auto Export. Now let's have a look at its features! Health Auto Export for Mac is an additional tool to the iPhone app that allows users to automate health data exports.
Best health electronic recorders apps will help you to always have your medical information with you.
The program supports more than 100 health data points and 70 workout types. Therefore, you can export any data of your workouts – f.ex. Step Count, Speed, Distance, Heart Rate, GPX Route, etc. In Health Auto Export, you can easily customize your own export automation using shortcuts.
So, you can set up Dropbox, or another export app that integrates with the Files app. Moreover, you can automate daily, weekly, or monthly backups for multiple metrics and workouts.
If you want, you can also manually export data using the data selectors. For this, you will need to choose the date range for the data you want to export and select the interval (seconds, minutes, weeks, or years). After that, Health Export will do the rest.
Besides, you can also share manual exports via iMessage, Numbers, Mail and so many other platforms. Moving on, the program enables you to add various Health Widgets:
The Activity Widget
The Statistics Widget
The Recent Widget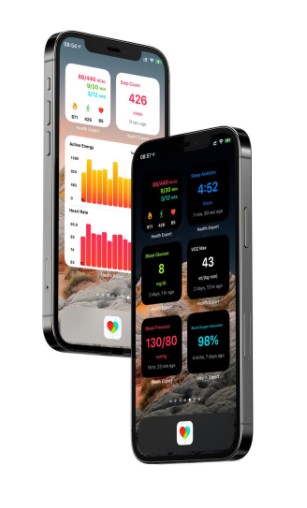 For example, the Activity widget helps you to monitor your Activity Progress, Total Energy Burned, Step Count, and Heart Rate. In the Statistic widget, you can customize up to 6 metrics on the largest widget size. And the Recent Widget demonstrates the most recent data of the selected metric throughout a day.
Don't forget to take care of your health insurance! Check out the best apps for that.
There is no need to worry about your safety, as all the data stays private. The data is securely synced via iCloud. To sum up, Health Auto Export is full of magnificent options. The majority of users are fully satisfied with this tool. We believe you will like it as well!