If you need to remove vocal or background music from an audio or video recording and you are looking for a specialized app for this purpose, then you can safely try LALAL.AI.
It is important to mention that such a software has been awaited by many users for a long time. Now thanks to new AI technologies it is available for all people, just use it with pleasure.
This app uses AI technology to quickly and efficiently remove unwanted sounds and provide you with highly edited music.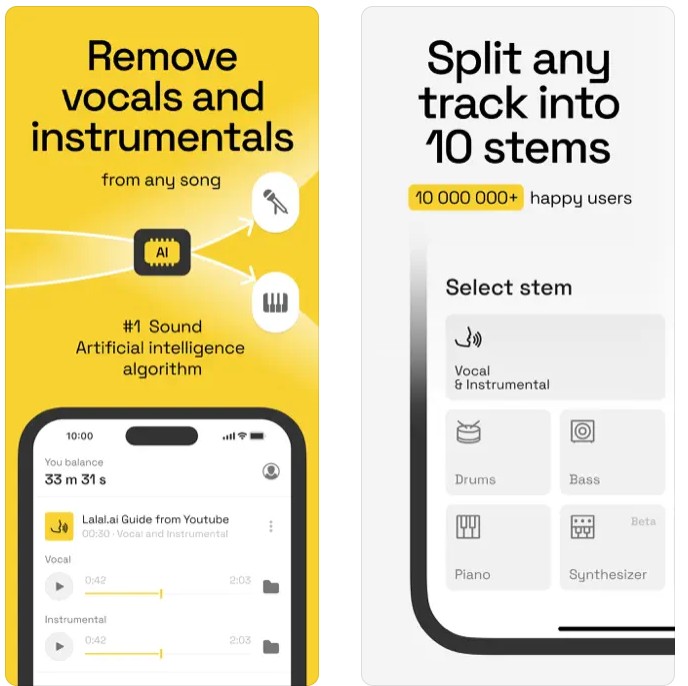 You can be sure that the AI will do its job with high quality and will not leave any extra sounds in your music or video. Enjoy the simplicity and power of LALAL.AI!
It is possible to delete the voice or tracks of musical instruments such as:
Drums
Bass
Piano
Acoustic guitar
Electric guitar
Synthesizer
String and wind instruments
How to use this app? It seems to be only for professionals who have been working with music processing for a long time. However, this is not true at all.
The case is that LALAL.AI is suitable for both experts and amateurs, so there is nothing complicated about getting a track or video without background sounds or voice.
After you have installed this app on your phone, you should open the main menu, where all the important features of this software are located conveniently.
Choose the "Select Files" option to upload your music or video. The app supports the following file formats: MP3, OGG, WAV, FLAC, AVI, MP4, MKV, AIFF, and AAC.
This variety of formats allows you to choose songs or videos without limitations to get rid of background sounds you don't want to have.
As soon as you have uploaded the file, select whether you want to delete the voice or the musical instrument. It is available to listen to the edited track before downloading it to your device.
In addition, the format of the new audio or video recording will remain the same as you uploaded it.
Also, it is very convenient that LALAL.AI has a player. You can always listen to previews of tracks to make sure they are good enough and also listen to already finished tracks that you have edited before.
As mentioned before this app is great for both professionals and fans who have no special skills in music processing. LALAL.AI can be useful for many people such as producers, musicians, dancers, singers, karaoke fans or DJs.
With this app you will have all the necessary tools to create a new track, bring a video to perfection or find the right music for your TikTok creation.
Furthermore, LALAL.AI has a user-friendly interface that contains only the necessary functions and nothing superfluous.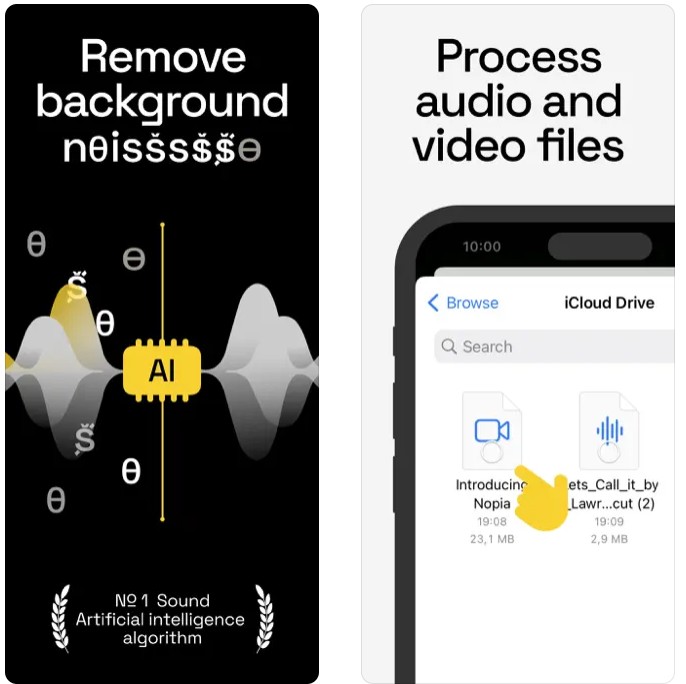 Simple and modern design allows you to quickly navigate through all the options of the app and so you can get the edited tracks in just a few taps on the phone screen.
All in all, LALAL.AI definitely deserves your attention and is worth a try to enjoy new music or videos without background sounds.