Do you want to make your shopping process much easier? In this case, we advise you to download ScanList. So, how does this app work? ScanList uses the product barcodes to create lists and check items from your custom lists. Moreover, the app allows users to scan not only barcodes but QR codes as well.
You may also like the best apps for iPhone to scan documents.
When you first open the application, it will provide you with tutorials. After that, you will get to the menu page where you can slide a green dot to change the destination. You can also click on the big button "Continue" to come to the barcode scanner.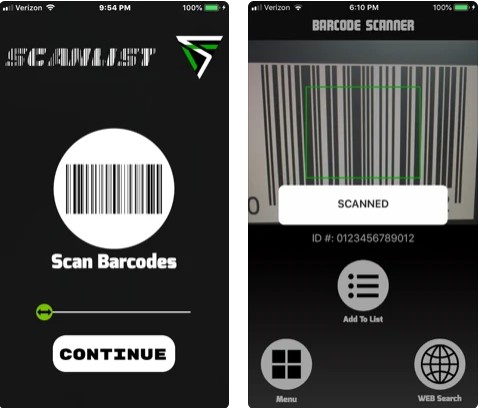 On the barcode scanner page, there are three buttons:
Add to List – allows you to add an item to a list
Menu – returns to the menu page
WEB Search – searches a necessary product on the Internet
In ScanList, you can also easily edit lists. For example, if you want to add a list, you should tap on the + button on the top of the screen. Then, select a necessary list to add items. For this, you should click on the + button once again. You can scan a product barcode or you can enter an item manually.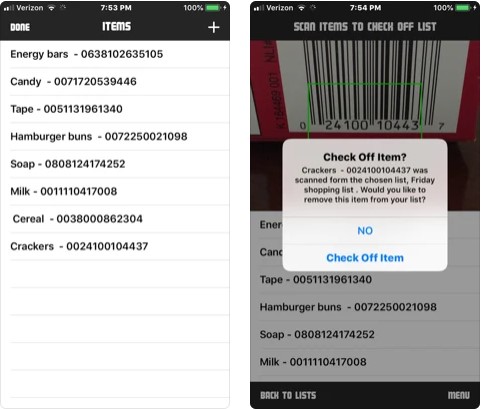 Moving on, ScanList supports a wide range of barcode types – for example, EAN13, EAN8, UPCE, Code 39, Code 128. The app comes with both versions – free and paid one. In the free version, you can create only one custom list and add up to fifteen custom items.
You will also be able to scan tickets quickly if you use one of these apps.
But if you want to have unlimited access, you can purchase a Pro version at a quite accessible price. Another useful feature that many users will certainly like – the app comes with regular updates. No doubt, this is an excellent bonus!
All in all, ScanLis is a must-have tool for everyone. We have not found any significant drawbacks there. So, hurry up to try it – you will not regret!