Using Instagram is fun even without any additional apps. Sharing photos and short videos with friends and family brings lots of pleasure (and lots of likes!). But what if you want to get a wider range of people to view your posts?
The reasons for that can be different. You might be considering running your own business or posting some creative stuff on your page, which, you think, will appeal to many people besides your nearest and dearest.
Many people just want to show off, which is quite Ok in our century of high-tech and social media, when online life partially replaces face-to-face communication.
Whatever your reason is, increasing the number of followers is a good idea! Nowadays there is a huge variety of websites that overload you with advice on how to get more followers.
"You need more hashtags!" they say, or something of this kind. But, in view of the fact, that Instagram's popularity continues to grow so rapidly, some apps are now able to facilitate finding people who are likely to follow you.
All you need is to download a couple of such apps and integrate them with the Instagram app. Different apps work in different ways. Most of them are designed to track followers, which means you can discover who followed or unfollowed you.
Some apps can help find people with similar interests or mutual friends. All these functions are useful in looking for new followers. Let's find out about the best Instagram followers apps and start getting more hype right now!
Social Scan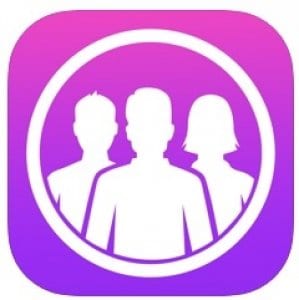 If you're planning to promote your Instagram, keeping an eye on statistics is crucial. How many followers did you gain after a new post? How many followers did you lose after it? Besides, it can be quite annoying when someone unsubscribes and you find it out after 1 year of following them back for nothing.
The app also informs you about which hashtags are the most popular ones at the moment. Apart from that, it identifies the most active users (it's important in case you're a blogger and make giveaways), shows which ones of your posts are the most popular so you could know how to hook your audience, and who doesn't follow you back.
The only thing here is that if you want to get access to the Premium Account you will have to pay for the monthly subscription. In general, it is quite a simple, but effective app for iOS to keep track of your Insta followers. It has been popular on the App Store for a long time already.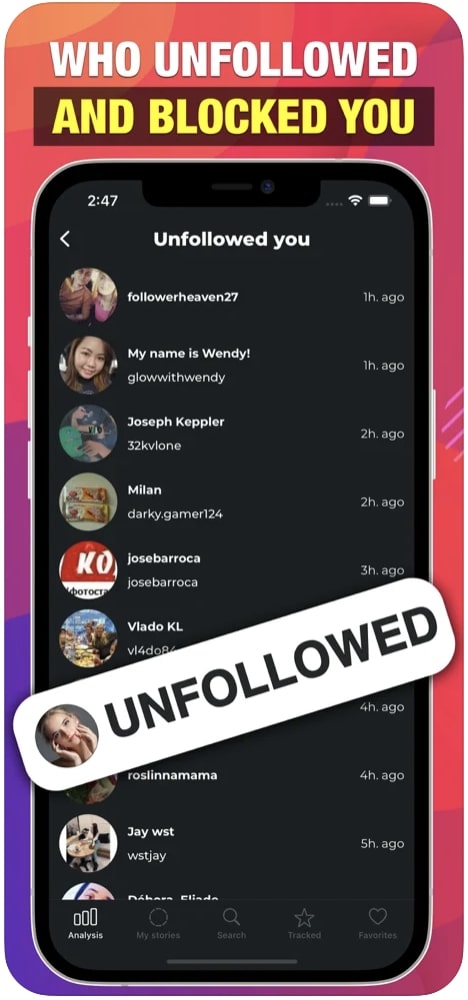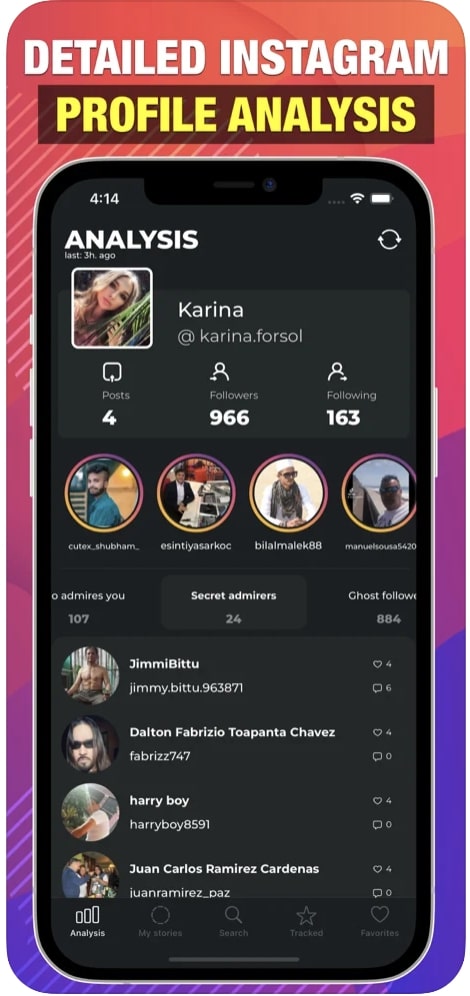 You may also like: 9 Best Instagram Hashtag Apps for Android & iOS
Followers & Unfollowers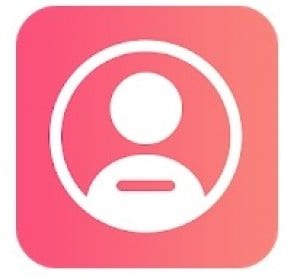 This is basically an alternative to the previous app but for Android. It will help you to track all the statistics on the followers you have, you subscribed, who unsubscribed and so on. These statistics will help you identify which kind of content works best for your account and which kind of content you're audience isn't interested in.
In order to avoid an awkward situation when someone followed you and you didn't follow them back the app will always monitor the new subscribers for you. One interesting feature that you can do here is to add a person to the list of your favorite followers.
Moreover, for bloggers who only start their journey mass-following is important. More important is to be flexible and constantly renew the list of followed and followers. Thus, the app gives you a chance to unfollow up to 50 people in a single action.
At the moment this is the most popular app for Instagram followers on Google Play. Its user-friendly interface will show you that monitoring the number of your followers can be actually a pleasant experience.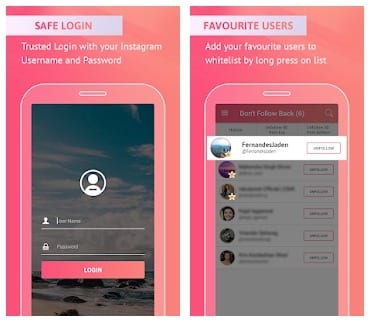 Crowdfire for Instagram growth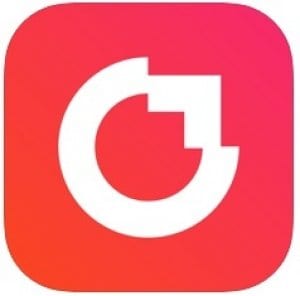 Crowdfire is an app for gaining followers both on Instagram and on Twitter. Now, of course, we're interested in it as an Instagram followers app. Crowdfire has lots of the same features as the first two apps.
It provides users with all the necessary information about followers and their activity. With the help of this app, you can find out who are your most dedicated admirers – people who view your posts very often.
The app is able to recommend appropriate hashtags, which makes it easier for you to get new followers. Crowdfire was originally meant to promote businesses, so you'll find it extra-useful if you want a really big "crowd" of people to know about your page.
The Copy Followers function is especially helpful in gathering this crowd. It allows you to follow the followers of those users who are similar to you, for example, they may be selling the same products.
Another great function is scheduling your posts so that the majority of your followers may observe them. It is achieved in the following way: the app chooses the time when most of your followers are online.
Crowdfire is available both on Google Play and the App Store. It has some additional features that can be purchased, however, its main functions are totally free. So, if getting popular on Instagram fast and easily is what you need, you should definitely get this app!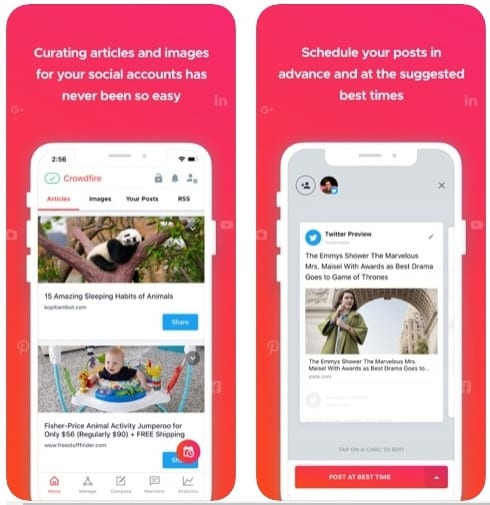 Likes and followers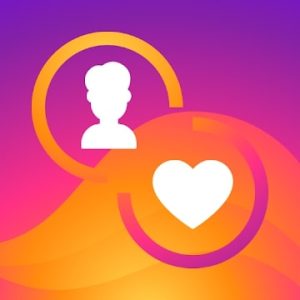 The Likes and followers app allows you to increase the popularity of your Instagram page.
The utility allows you to increase the number of likes under new or old photos by coping with special tasks.
It is necessary to fulfill orders from other users, evaluating their publications. For this, virtual currency is accrued, which can be used later to place your own assignment. Thus, the exchange of likes occurs without any real investment.
A similar scheme is carried out to gain subscribers. Open the tab with orders and subscribe to other users. For completing the tasks will be accrued currency, which can be used to pay for new subscribers on your page.
To use the app, you will need to sign in with your Instagram account by entering your username and password. After loading the page, you should click on the heart with a plus sign. A tab with tasks will open. In it, you can give likes to other users' photos.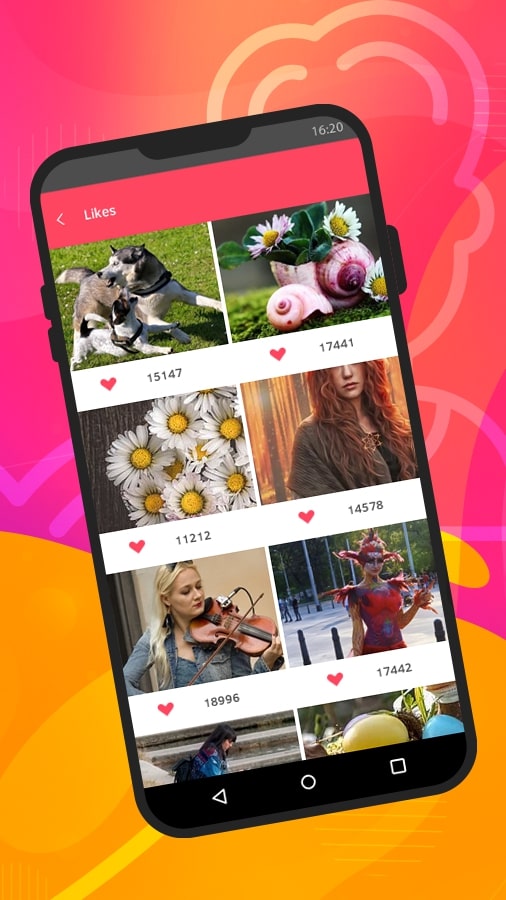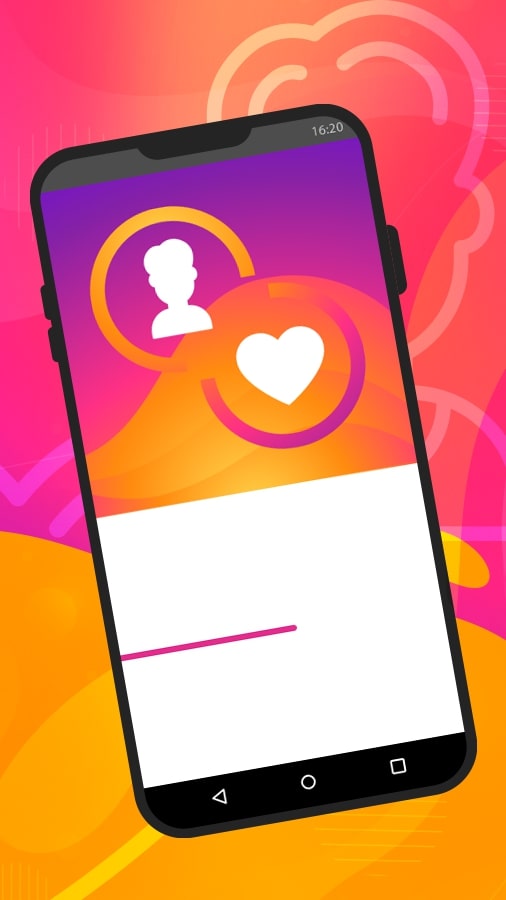 Keep in mind that it is not necessary to rate the publications in a row. If you don't like a photo, you can skip it. To prevent the risk of being blocked, there is a pause between the likes and subscriptions.

Neutrino+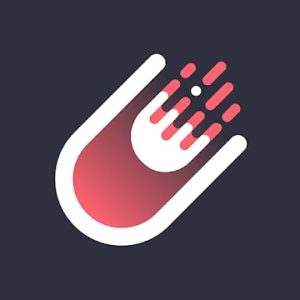 The Neutrino+ app helps to increase the popularity of your Instagram page and attract new active followers. You can get a lot of likes for your posts.
To promote your page with the help of the service, you need internal currency. Crystals can be obtained by performing simple tasks.
For example, you can subscribe to the accounts of other users and give likes. After you have enough money in your account, it will be possible to order the promotion of your own page.
It is worth noting that thanks to the mutual promotion system, all new subscribers will be as active as possible. Bots are not used for promotion.
There is an opportunity to receive crystals in the background. To do this, you should allow the automatic execution of tasks. Also, the utility allows you to send the earned currency to other users. You can increase the number of crystals by inviting friends.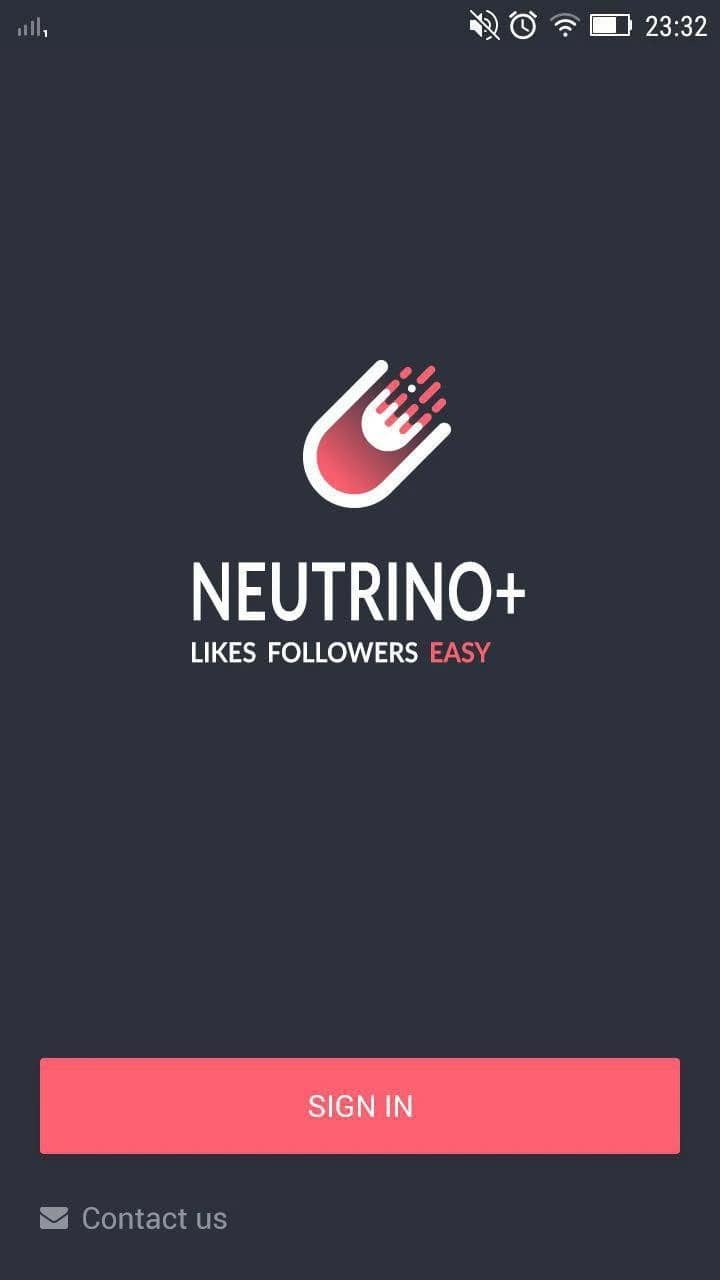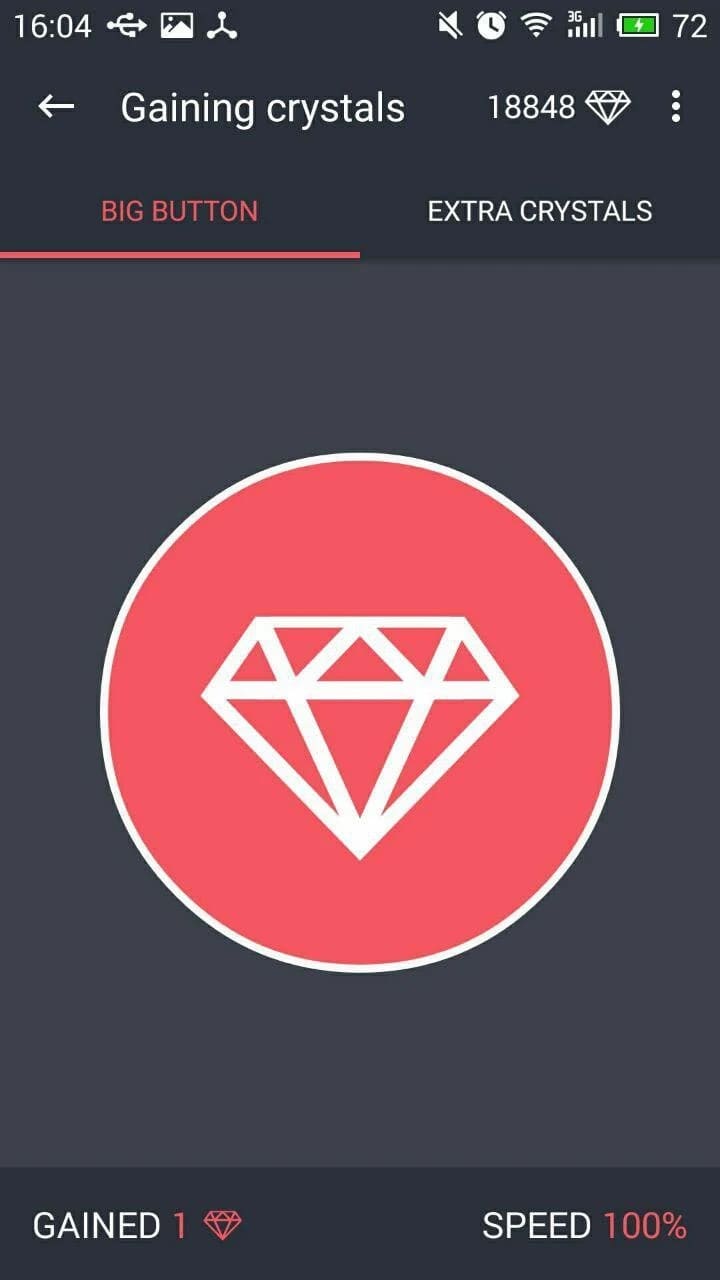 To keep the attracted subscribers, it is recommended to publish new posts regularly. You should also comment on other people's photos and add hashtags.

Unfollowers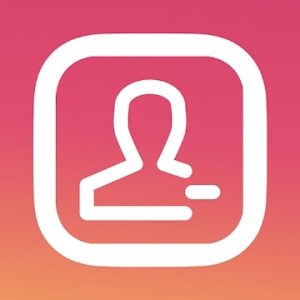 The Unfollowers app is designed to identify users of the social network Instagram who has not subscribed to each other.
The utility allows you to see their pages and unsubscribe. This way, you can make room for new subscriptions to promote the page.
In the app, you can see a list of existing subscribers. It is possible to see pages with mutual subscriptions. The list of users who are not followers is shown in a separate tab.
The program allows you to see page popularity statistics. It shows the total number of Instagram subscribers, subscriptions, and non-followers. Such pages can be tracked and unsubscribed from if they are not of interest.
To use the utility, you'll need to sign in with your Instagram account credentials. The app will then gather the necessary information and show you the non-mutual followers in separate tabs. You will also see pages that you can subscribe to or are already subscribed to.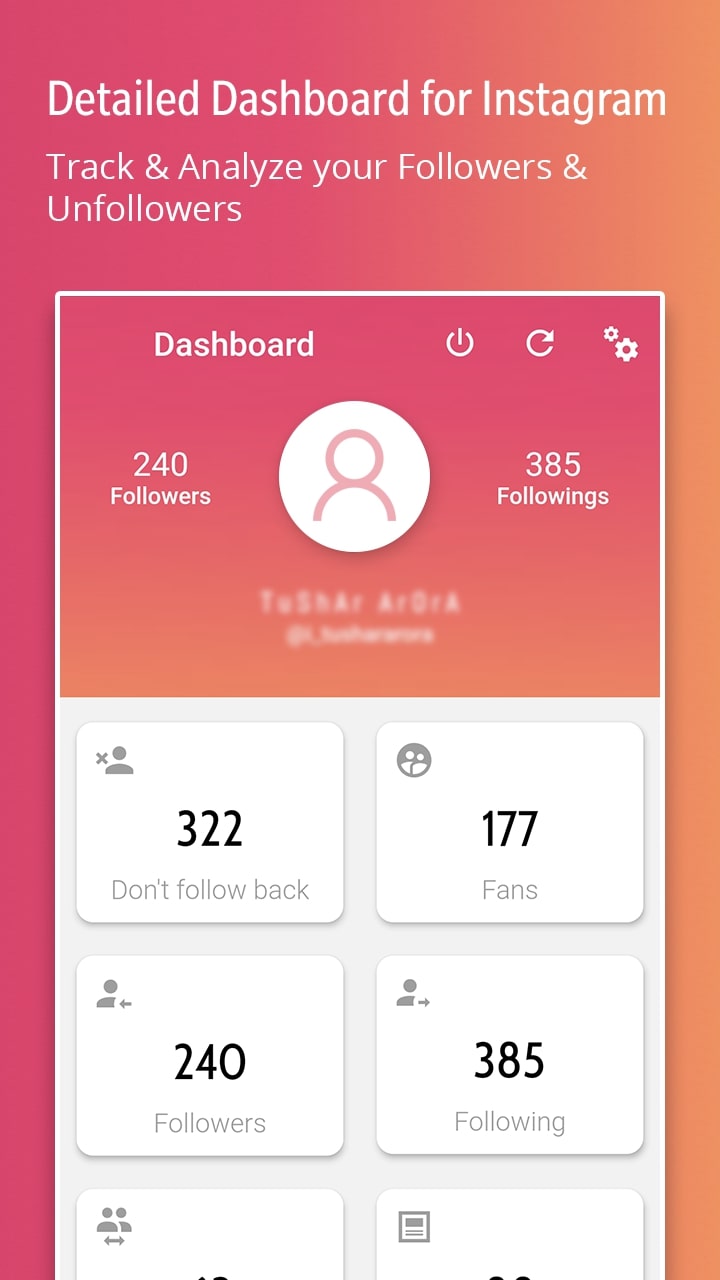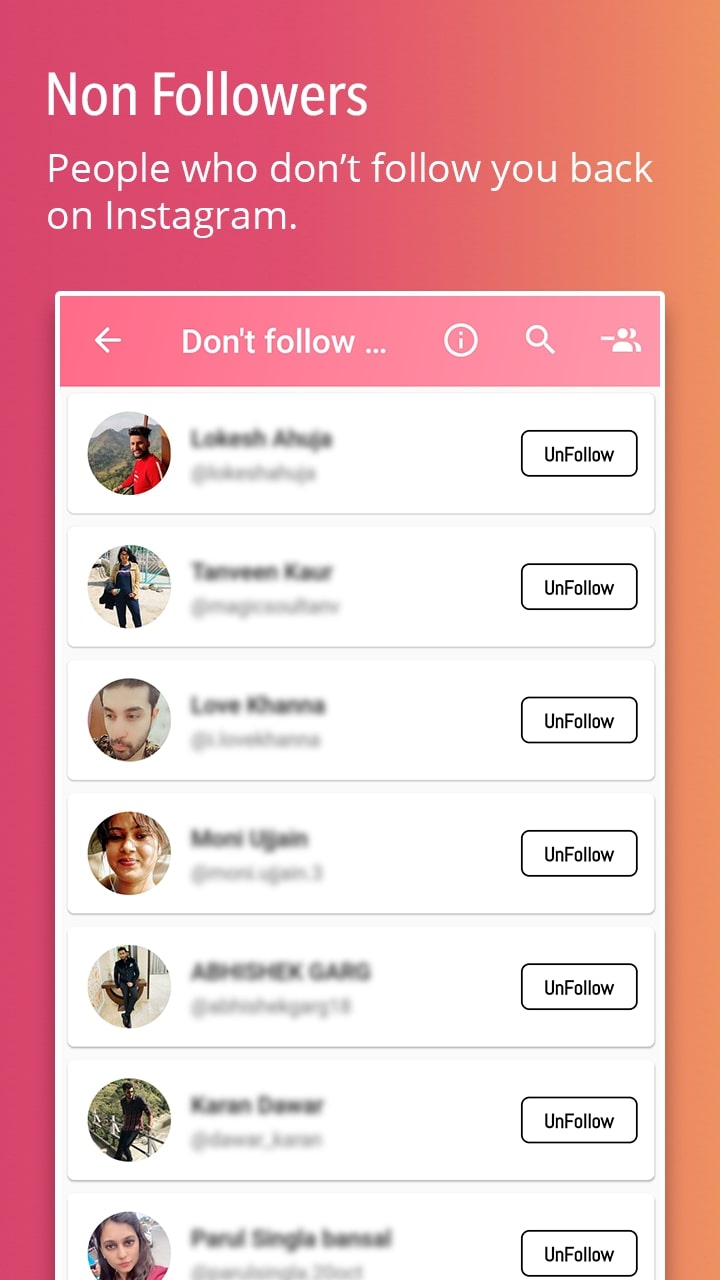 The utility allows you to unsubscribe from non-subscribers. To do this, there is a special button next to their pages. If you want, you can unsubscribe from users in groups.

Follower Analyzer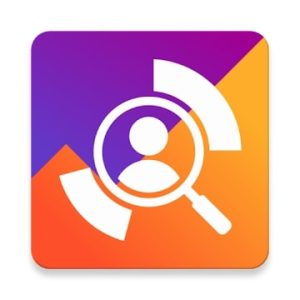 The Follower Analyzer app helps you track Instagram subscriptions and unsubscribes.
It is possible to check which publications are of interest to users and increase the popularity of the page. The app allows you to track followers' actions. You can check who unsubscribes from the page.
The utility provides information about non-reciprocal subscriptions. The app shows information about which users have blocked the page. You can view a list of unsubscribed profiles.
The program gives the information about the Instagram page. You can use it to track which posts have attracted more audiences. The posts with the least interest are also displayed. This makes it easier to determine what subscribers like and to post more similar content in the future.
The app shows data on likes and comments. You can determine the most active subscribers who rate publications and write reviews. Information about users who are not interested in the profile is available.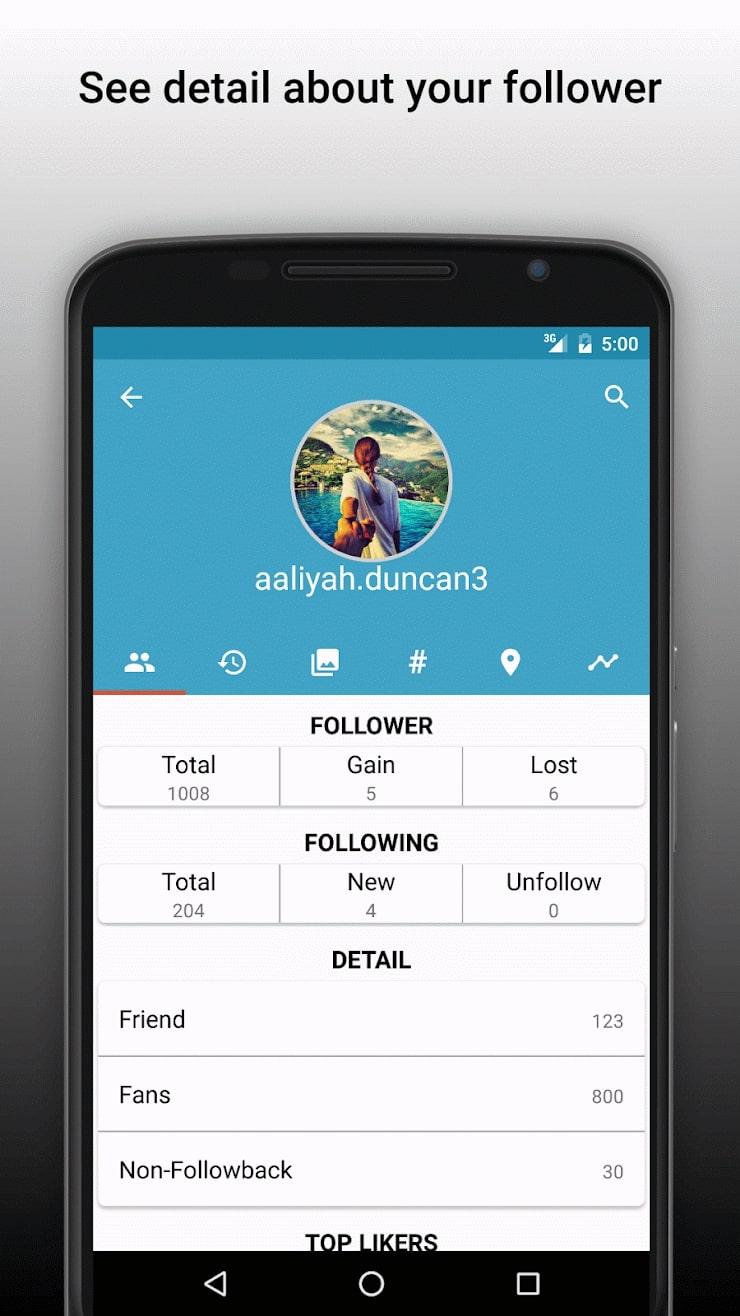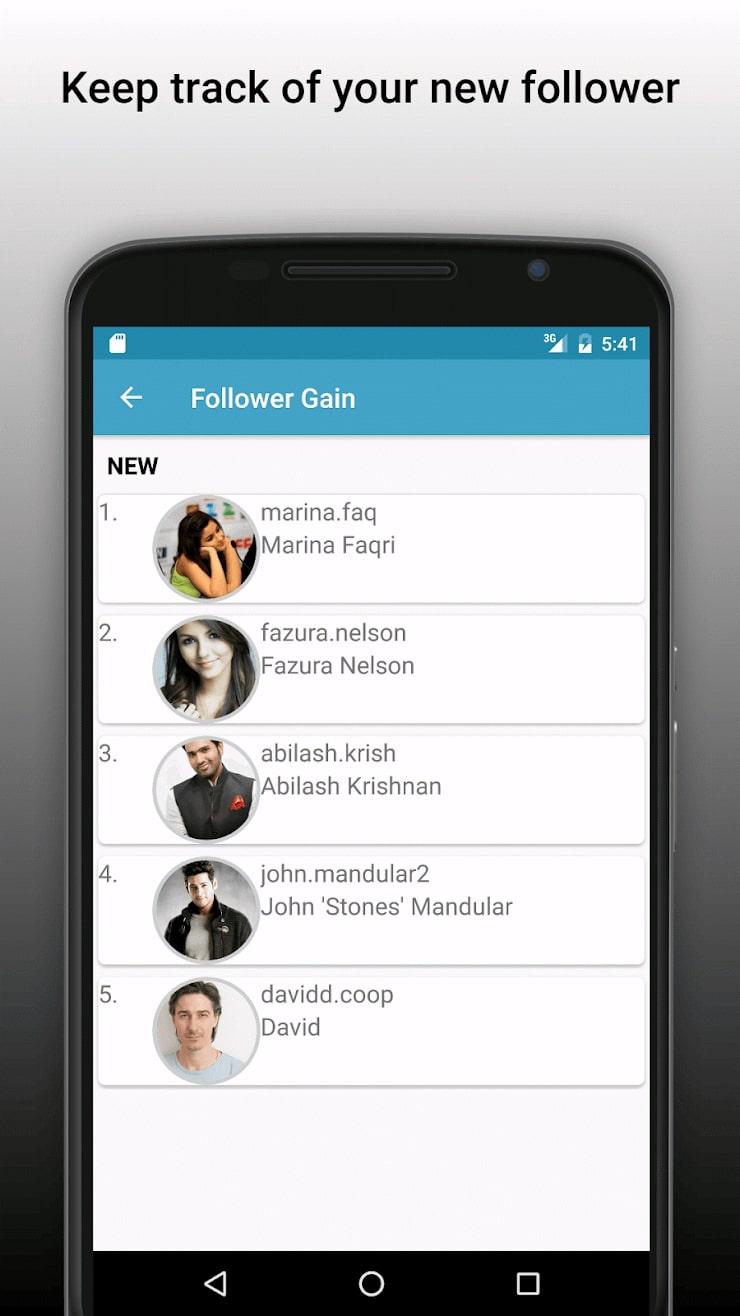 This utility allows you to identify secret fans and best friends. You can track audience engagement and the dynamics of subscriber growth. It helps to know how successful the profile is developing and what publications should be placed on the page.

You may also like: 11 Best no crop apps for Instagram (Android & iOS)
Profile Chief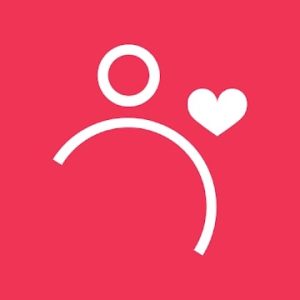 Profile Chief app is designed to analyze the account in the social network Instagram.
The utility allows you to assess the activity of followers, and the popularity of the published content. You need to log in to the app using the data of your Facebook account or Instagram profile.
The utility allows you to work with several accounts simultaneously. The app provides the user with detailed account statistics. It will take some time to analyze the data. To count faster, it is advisable not to close or minimize the app.
The program counts the number of your subscribers, as well as identifying those who unsubscribed from your account. Analyze the number of likes and determine the most active followers.
There are charts that allow you to assess the dynamics of the account. You can trace the growth in the number of subscribers by day and determine the most successful publications.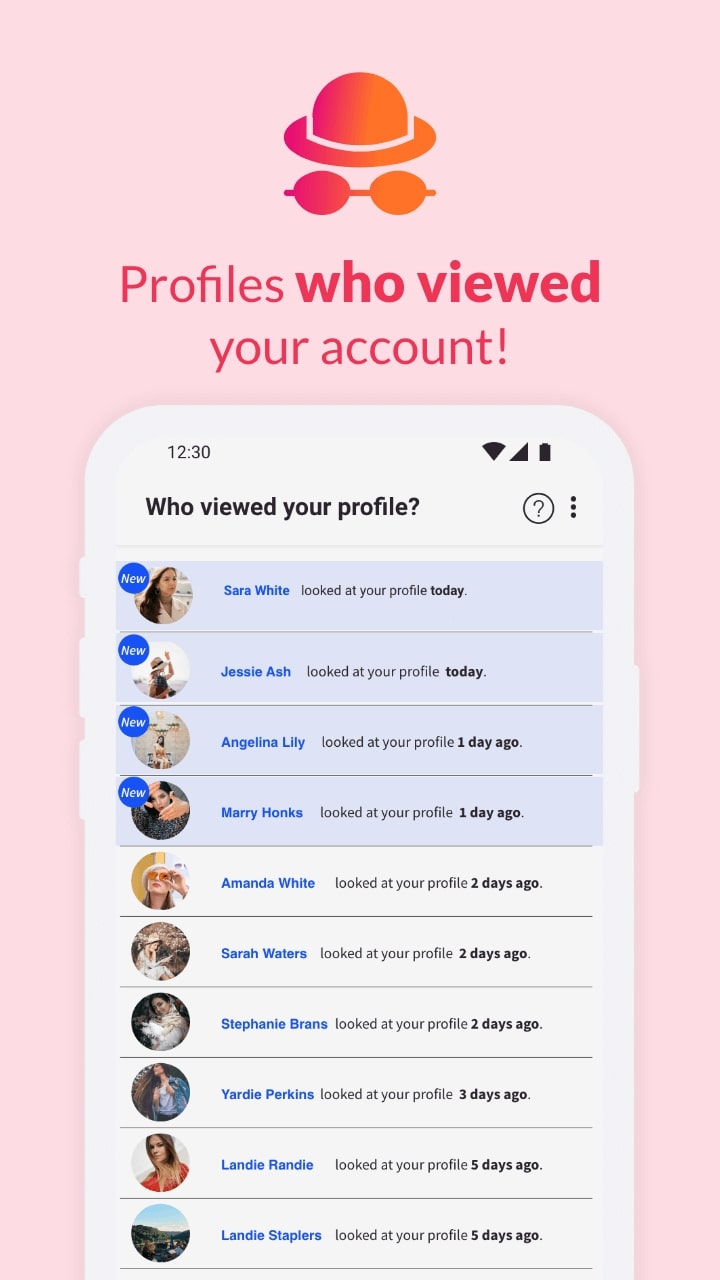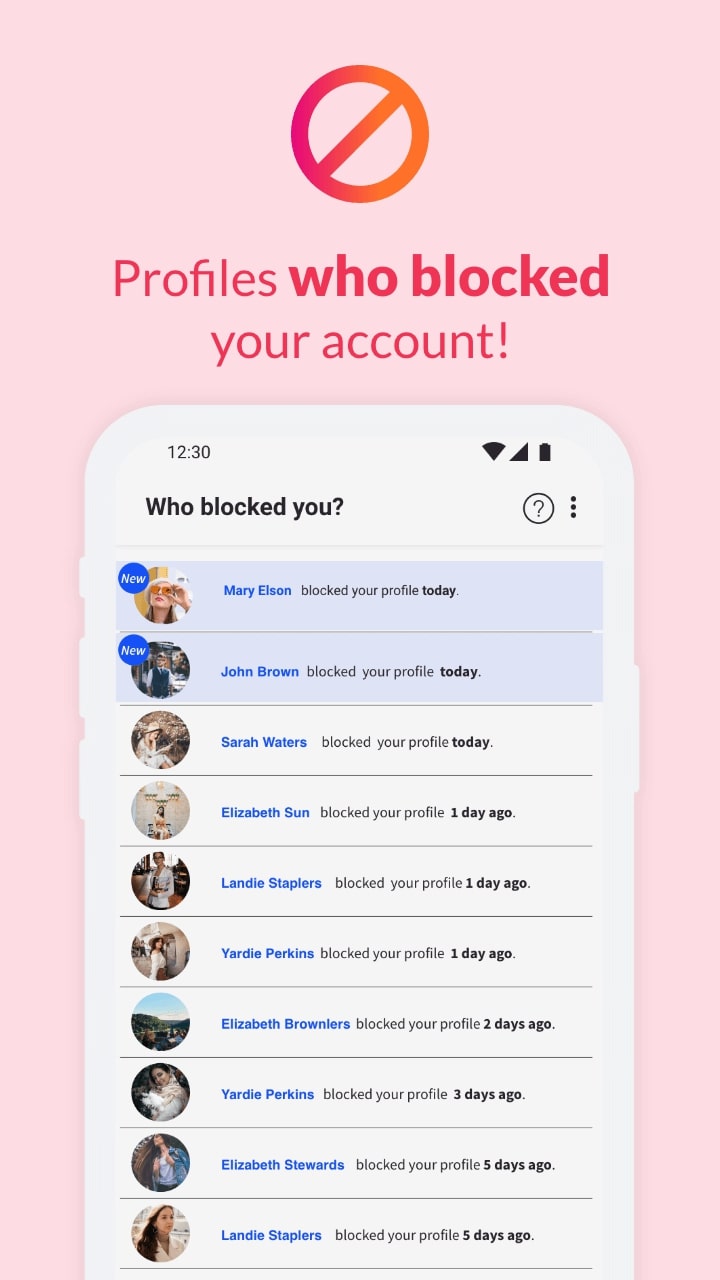 Besides, the app identifies the followers who are not subscribed to the user in return. The list of such accounts can be viewed in a separate tab. Here you can also unsubscribe from them with one click.