A child's mental health is an important foundation on which the rest of his or her life is based. It is crucial not to forget about this process and pay special attention to it.
Often children are not able to share their problems and worries with their parents. In such situations, these best mental health apps for kids in 2023 come to the rescue.
They create a pleasant atmosphere and allow you to work through your fears and worries in a playful way. A lot of parents trust these apps, as shown by the many positive reviews.
Take care of your everyday mental state with these best mood tracker apps.
togetherAI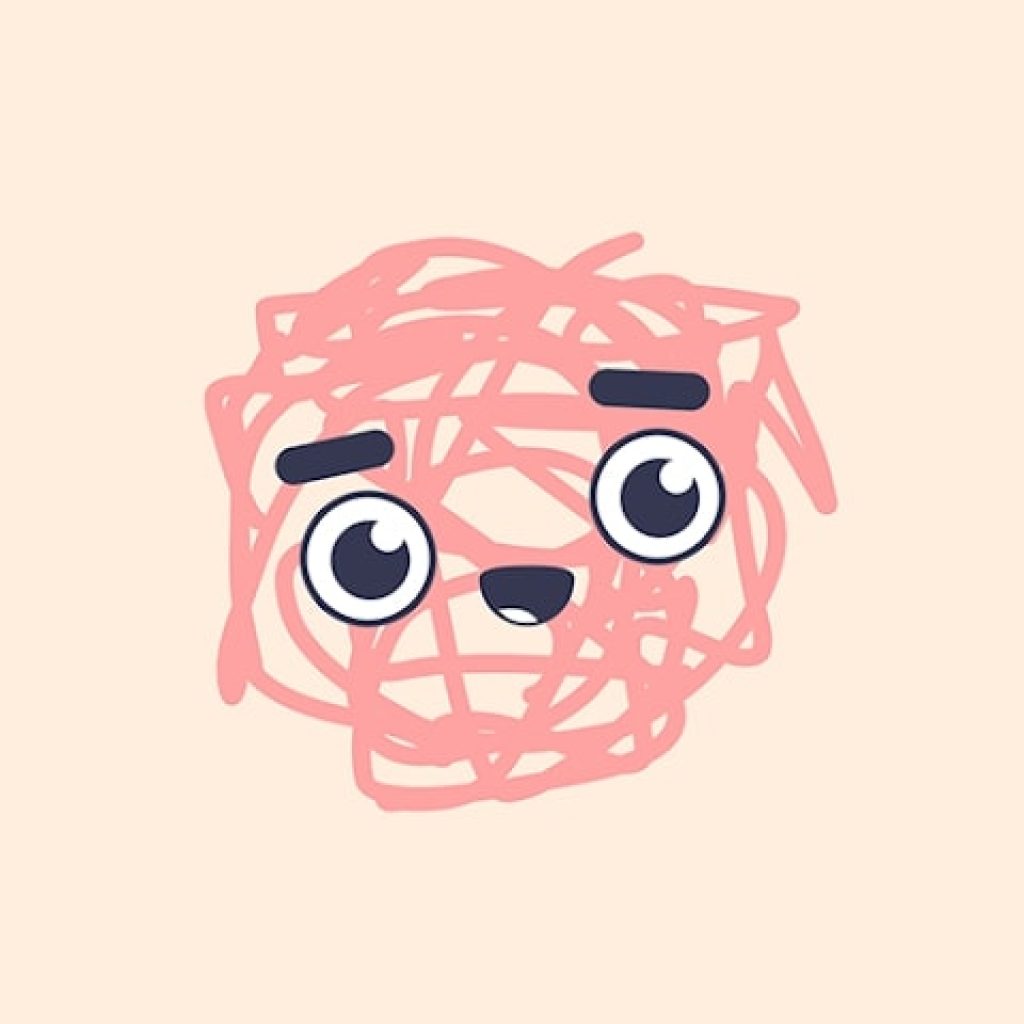 The app togetherAl helps parents and children to discuss and help with psychological and emotional issues. It consists of two blocks – parent and child.
The app is initially downloaded by parents. Next, they create an account. Then it's downloaded to the device the child is using.
Create a single chat room, to which all family members have access. It allows the family to discuss issues that arise, and prioritize goals and objectives. It provides support and assistance to children and parents at the same time.
The parenting section helps to discuss emotional and mental health issues with your child. It covers all stages of growing up, communication with peers, school difficulties, and more.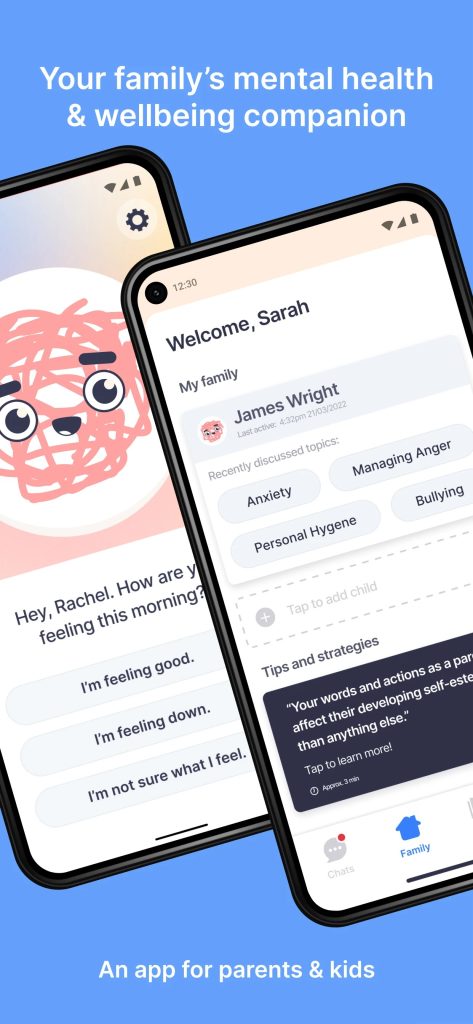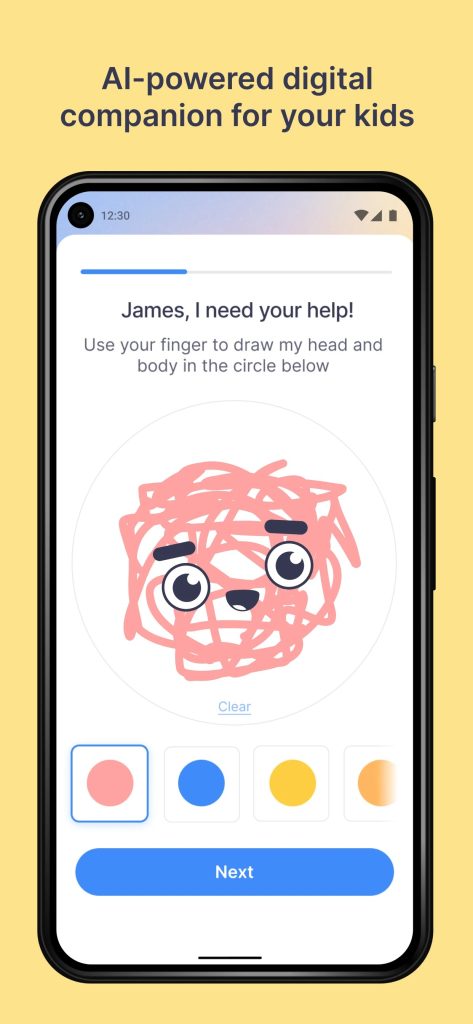 Besides, parents receive information about their child's health and emotional state. In the section for the child, it is possible to create a virtual friend. It will tell the child about the emotional side of life.


You may also like: 6 Free Noise Cancelling Apps For Android
Breathe, Think, Do with Sesame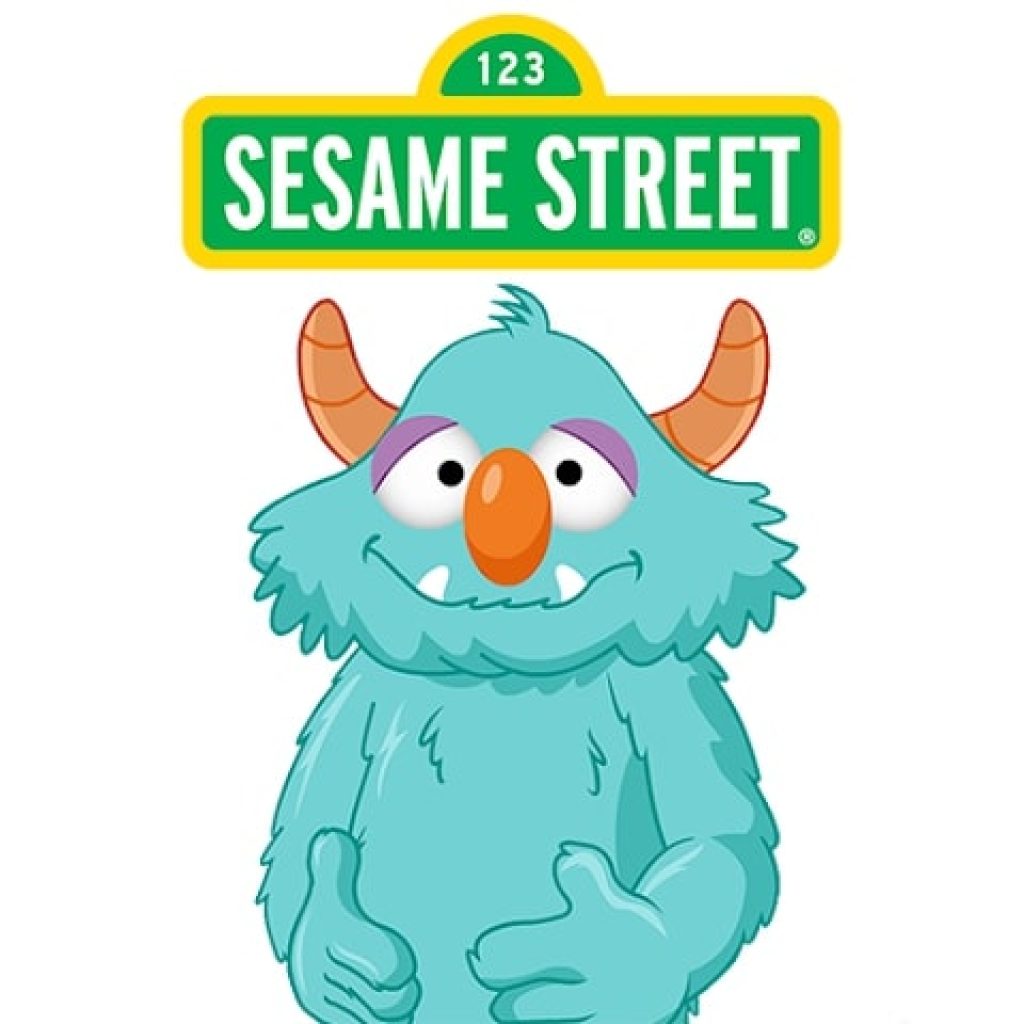 Breathe, Think, Do with Sesame – this app is developed based on the motives and ideas of the program "Sesame Street".
The target audience is parents and children ages 2 to 5. In a playful way, with the help of the main character (the monster) children can learn to solve their important everyday problems.
The program teaches how to achieve results by following the "breathe, think, do" principle. Young users and their parents go through the difficult stages of learning and acquiring new skills with this program.
The learning process is in the form of a game, so children will always be interested in the process. For parents or others who will use the app to teach their child, it is also a calendar of daily activities with the child.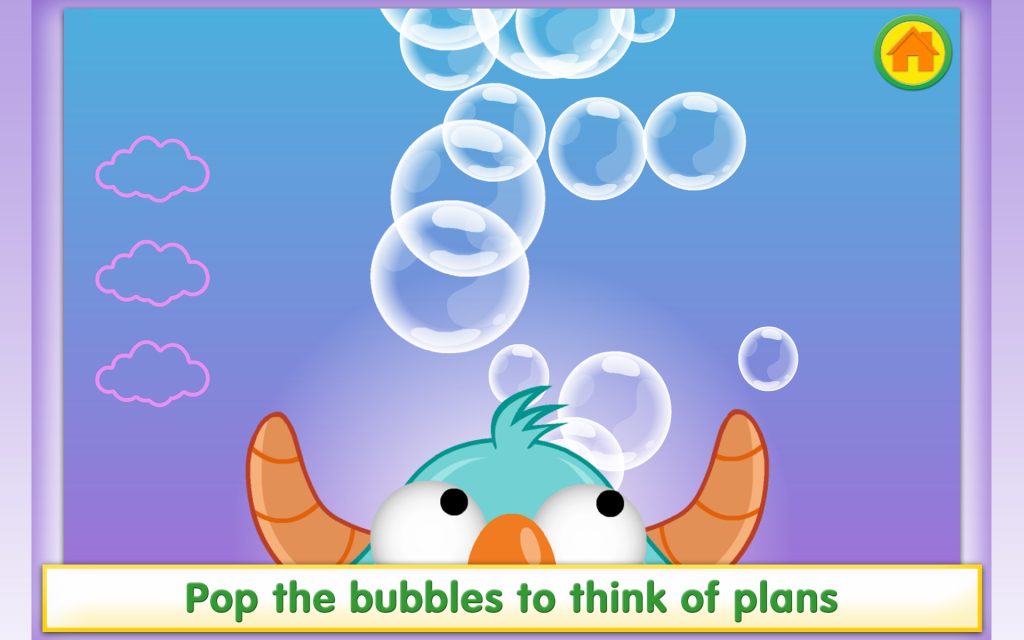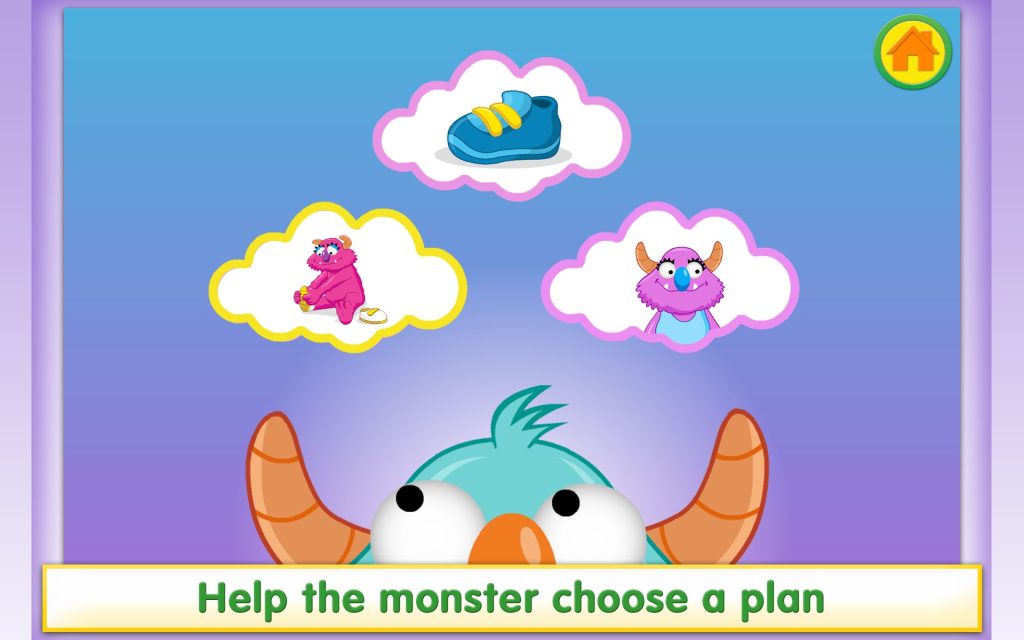 The app has been available for a long time and is updated regularly to meet user requests and needs. It is deservedly in demand because it solves the stated tasks.


Finch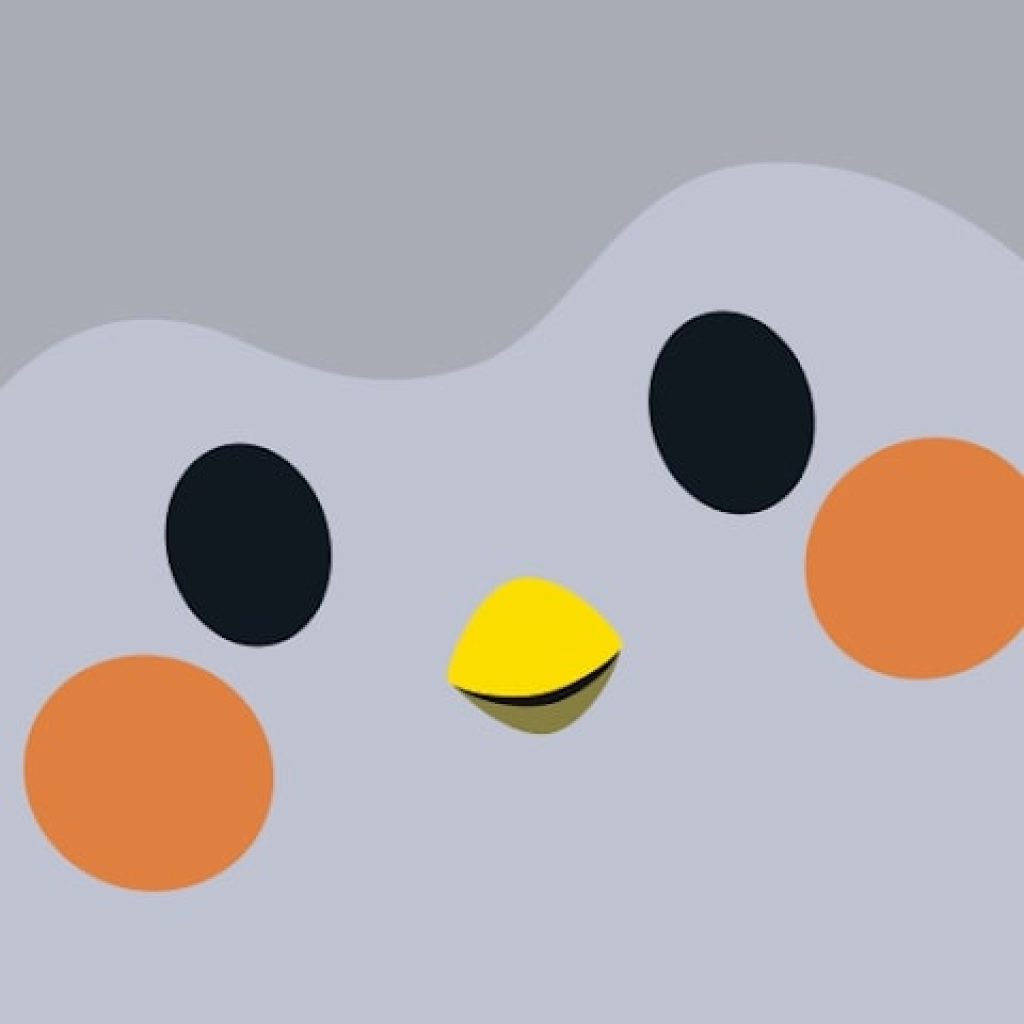 Finch is a self-care motivational app. Help and a positive attitude are provided by a virtual pet – a chick. In an easy and fun way, you grow your pet as you complete self-care tasks.
This is a good motivator, helping to turn every day, often routine and not always pleasant activities into a game. It helps stabilize mental health, which is a relevant and highly sought-after area of self-care.
With the help of tests, the app allows you to assess your condition. Motivational quotes, which the app has, help you set the mood for the day or reconsider something in your life or relationships.
By analyzing all the information you share with the app, a summary of your mental state and health is provided as a result.
The app can also help with breathing patterns. This is important for stabilizing the nervous system and thus increasing vitality.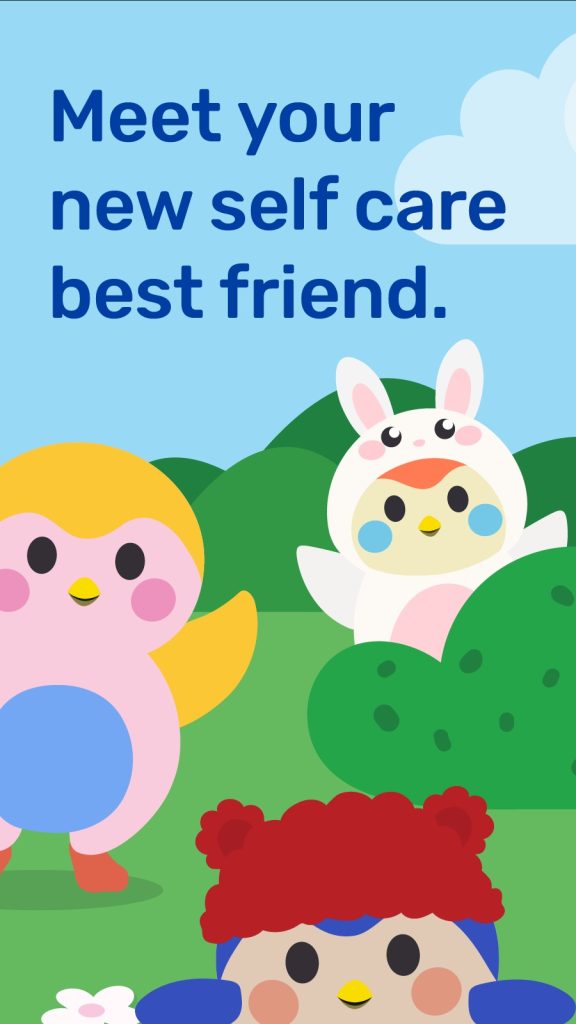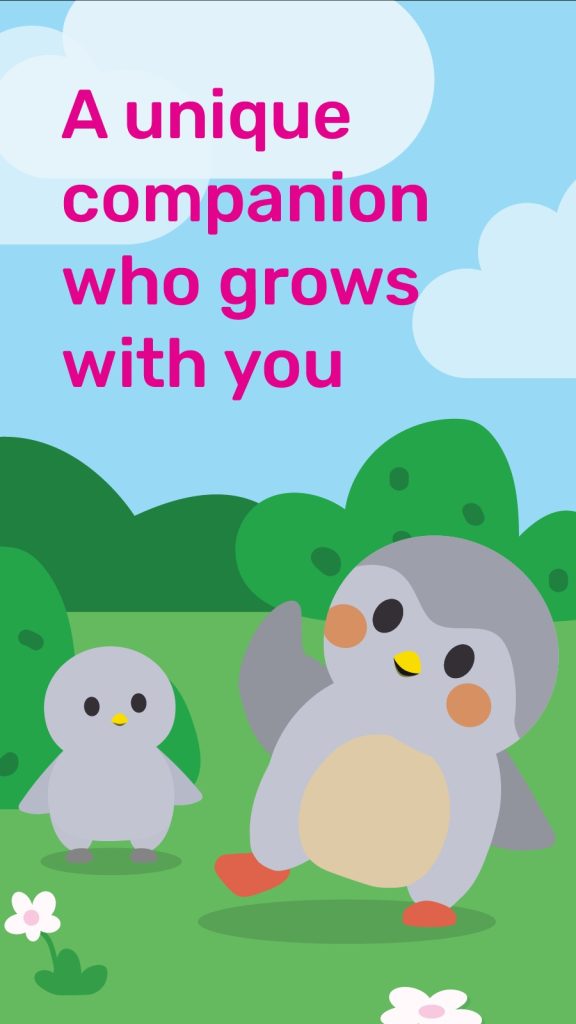 Let your chick always be happy and cheerful, and you make taking care of yourself one of the main priorities in life. This app will provide quality and reliable support.


Moshi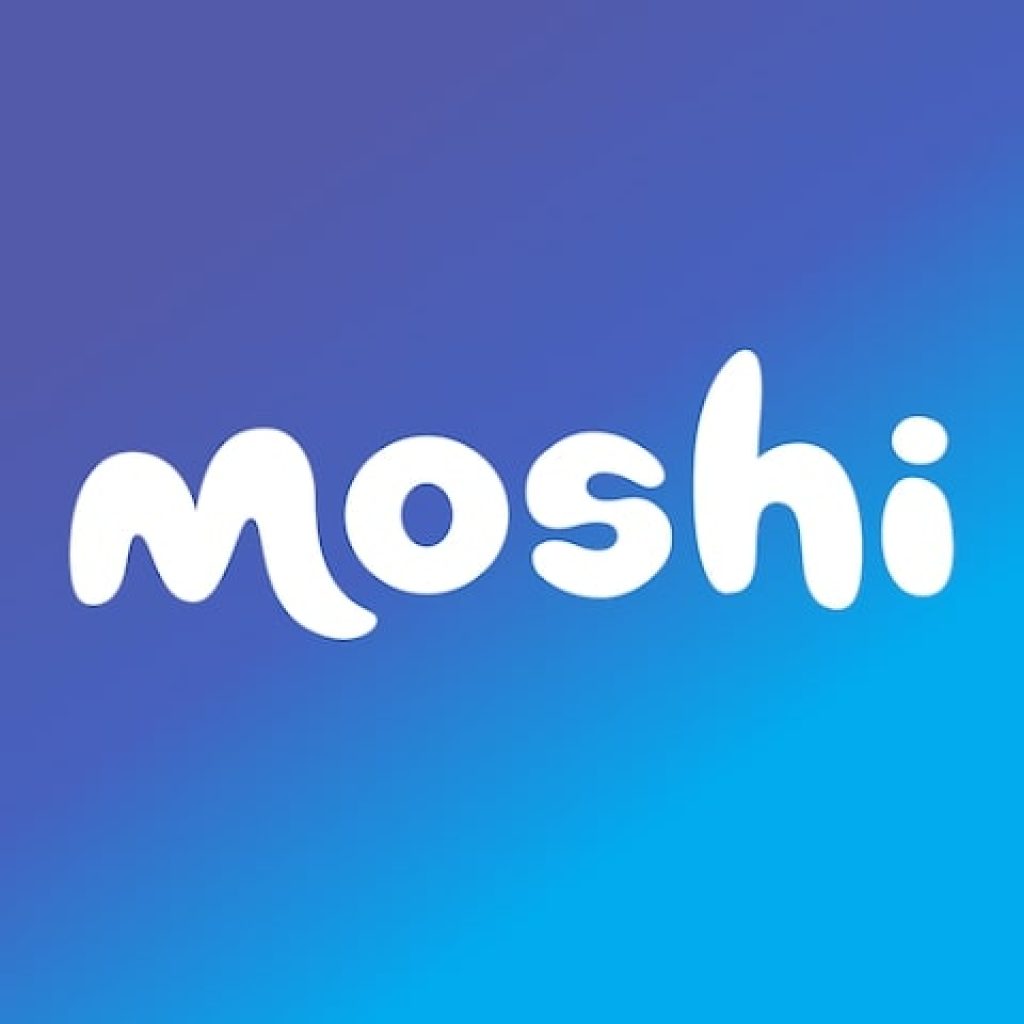 Moshi is an app that allows you to relax before you go to sleep and get in the mood for pleasant dreams.
The app is free and is designed for all family members. Many of the stories and sleep materials collected in the app are original, which distinguishes the app from similar ones.
Many parents face the problem of children's sleep. The service allows you to solve them. Children will be helped to sleep by stories of Moshi or other animal characters.
Maybe your child will be helped to sleep by a lullaby or white noise? It's all in the app, try to pick exactly what will work in your case. In addition to music and sound accompaniment to sleep, there is an option for adult users to master meditation.
The app has an important repeat playback feature that provides a soundtrack to sleep through the night if you need it. There is also the ability to create playlists for each family member. You can take advantage of a themed selection from the app.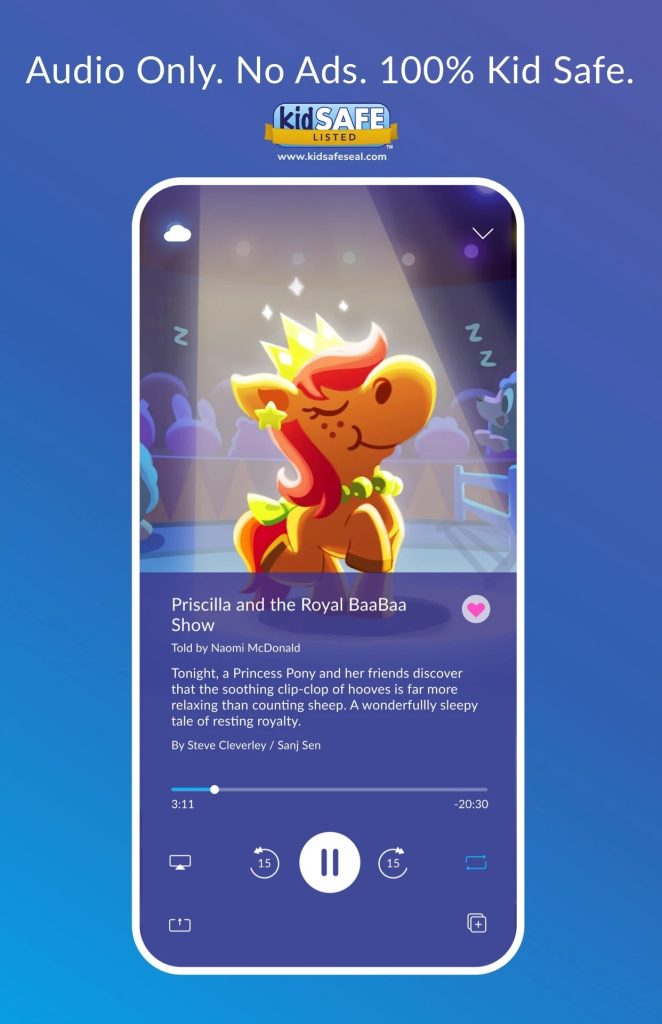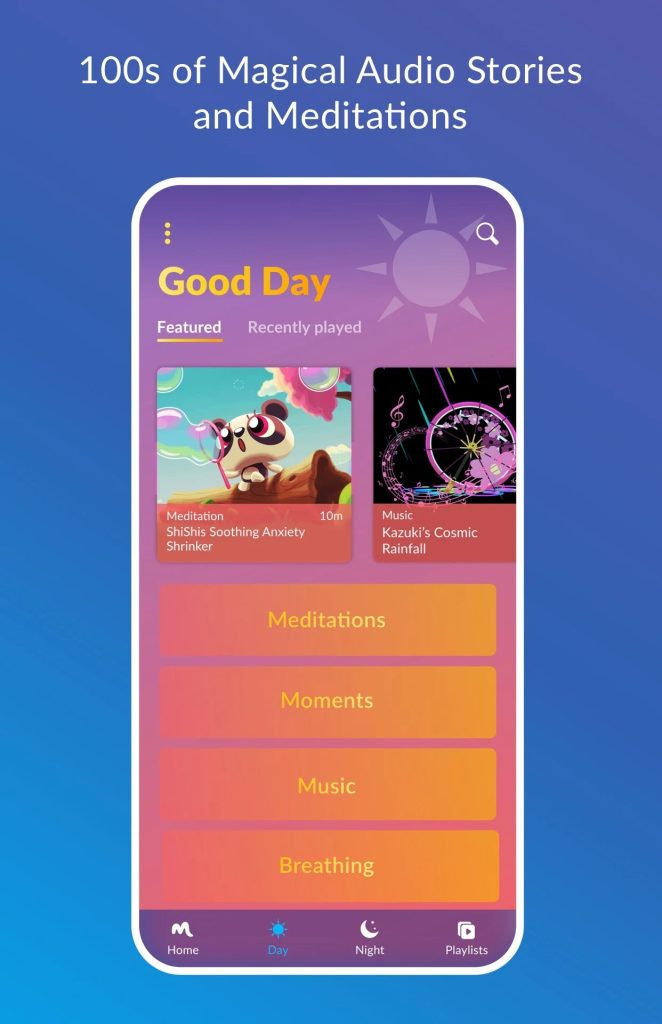 It is constantly updated with new stories and meditations. Use the app and appreciate the changes in sleep quality for all family members.


Manatee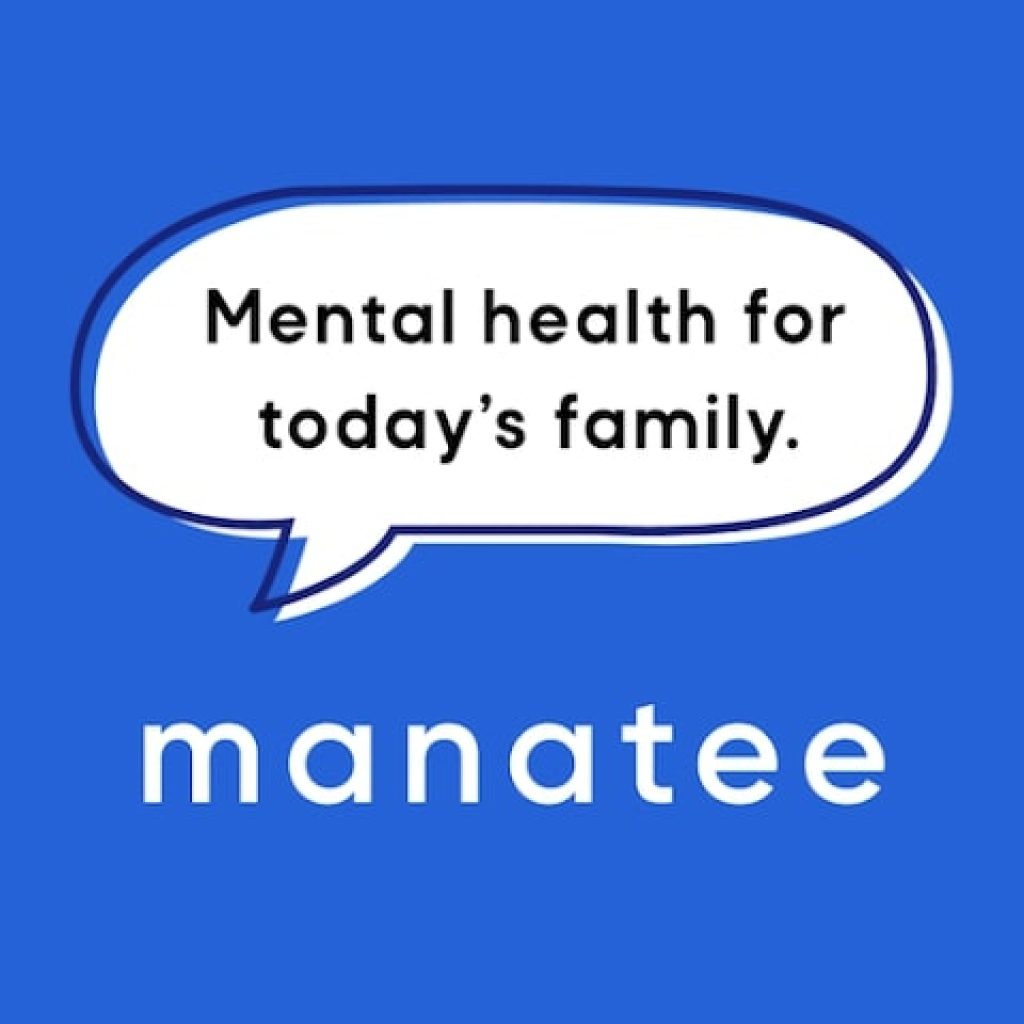 Manatee is an app that aims to help create and maintain family mental health. It focuses primarily on the mental health of adolescents.
The app is first installed by the parents and creates an account. It is then installed on the child's device. There is an option to create a family chat to discuss the process of learning and getting skills, and solving other issues.
The service includes several blocks. First of all, it is training. It lasts 6 weeks and represents independent lessons.
It is important to define your goals to achieve results. You can describe them yourself or choose from those suggested in the app. To motivate you, it is possible to come up with rewards. A celebration or other way of rewarding achievement brings the family together and is good for relationships.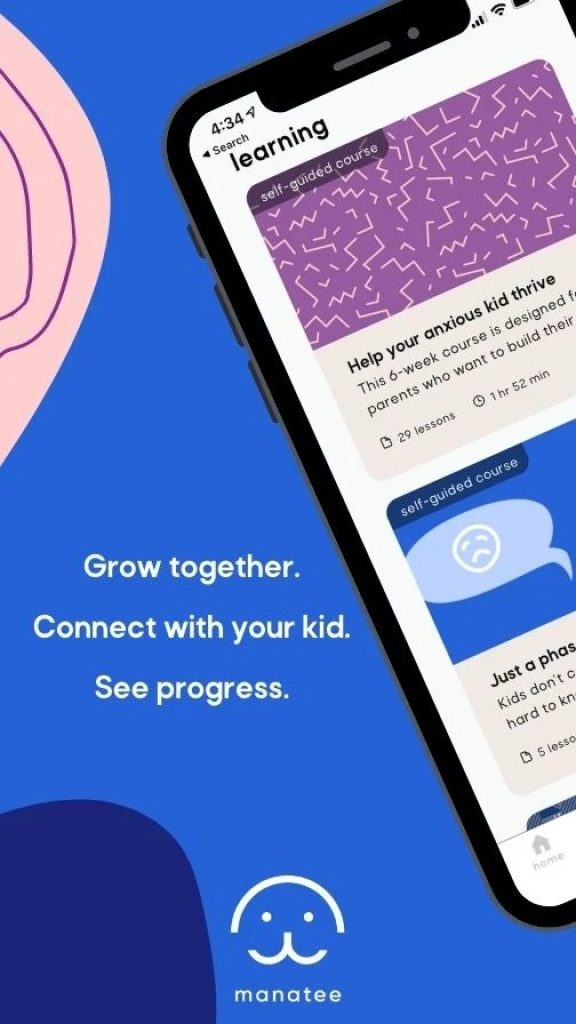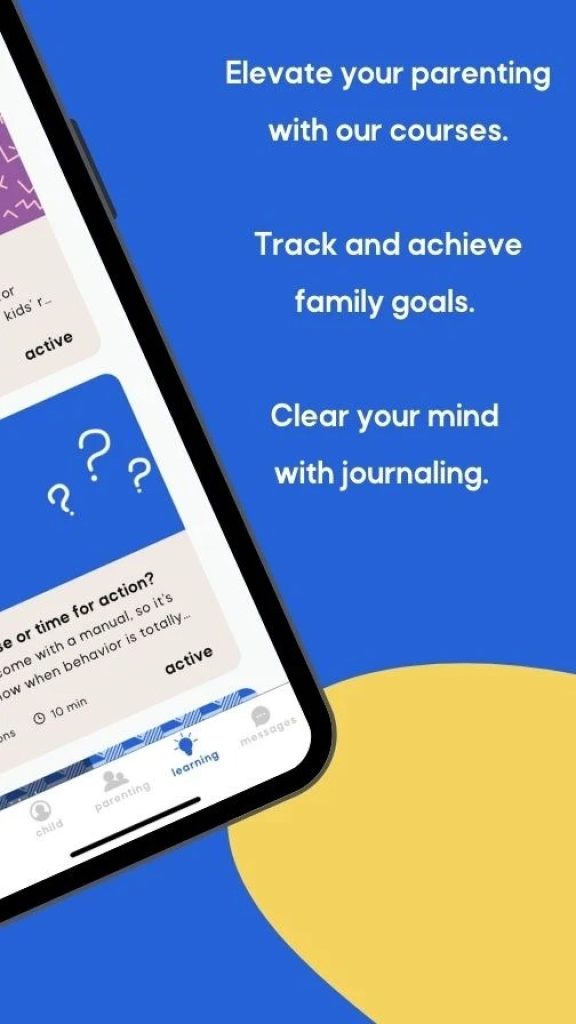 The app also provides the opportunity to keep a diary and helps children in its design. Surveys are provided for teens to assess their progress and make adjustments for future work. This app is a reliable assistant on the way to maintaining mental health.


You may also like: 9 Free Guided Meditation Apps (Android & iOS)
Evolve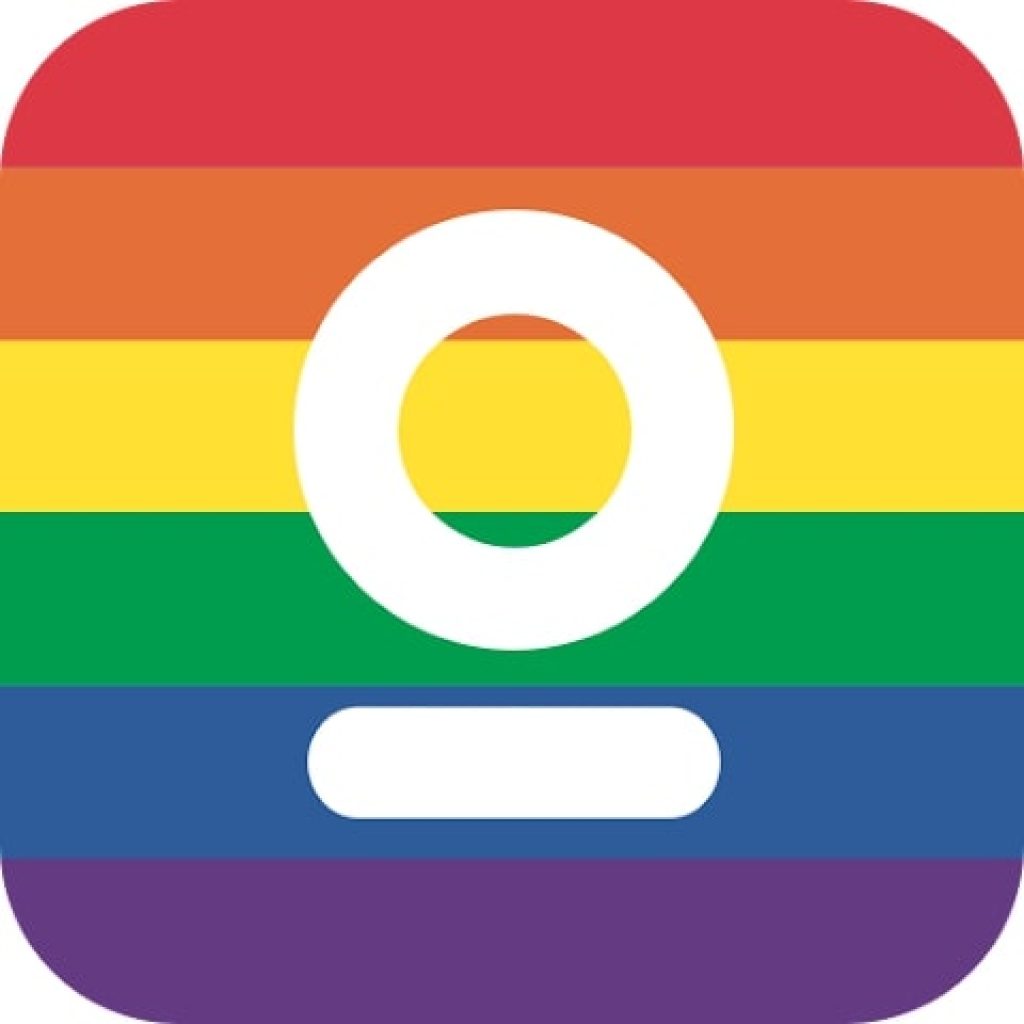 Evolve is a comprehensive teen mental health app. It also focuses on supporting members of the LGBTQ community and creating a safe environment for them.
The app consists of several blocks. Each of the blocks has separate sections of support. The self-care block includes courses on relationship building, self-acceptance, improving self-esteem, and more.
There is a self-help block designed to build and maintain mental health. In it, you'll find daily meditations and helpful tips for exercise to improve sleep quality.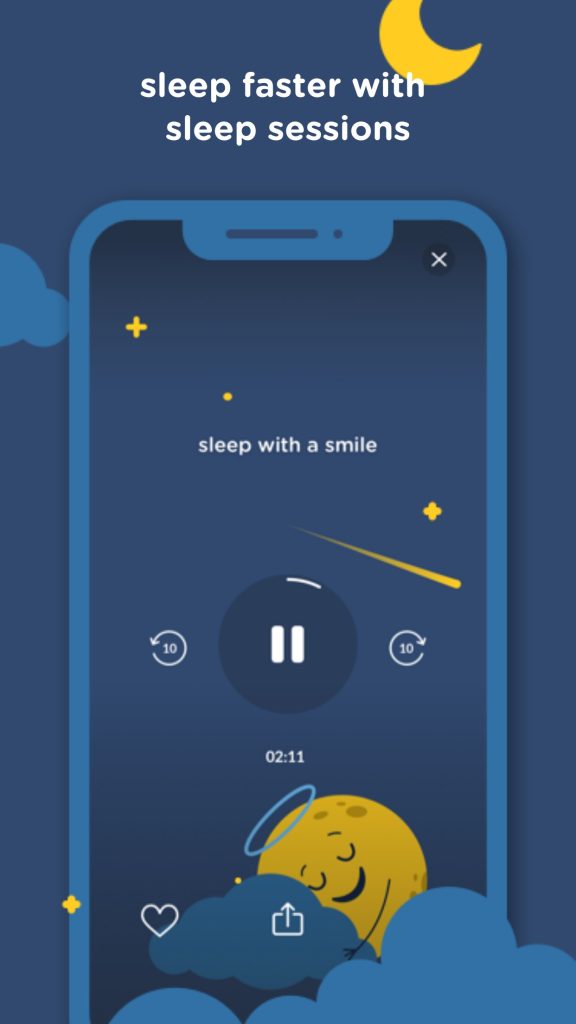 There is a self-analysis help section and other interesting features. The app also has an interesting and sought-after block of help for changing habits and quality of life.


MyPossibleSelf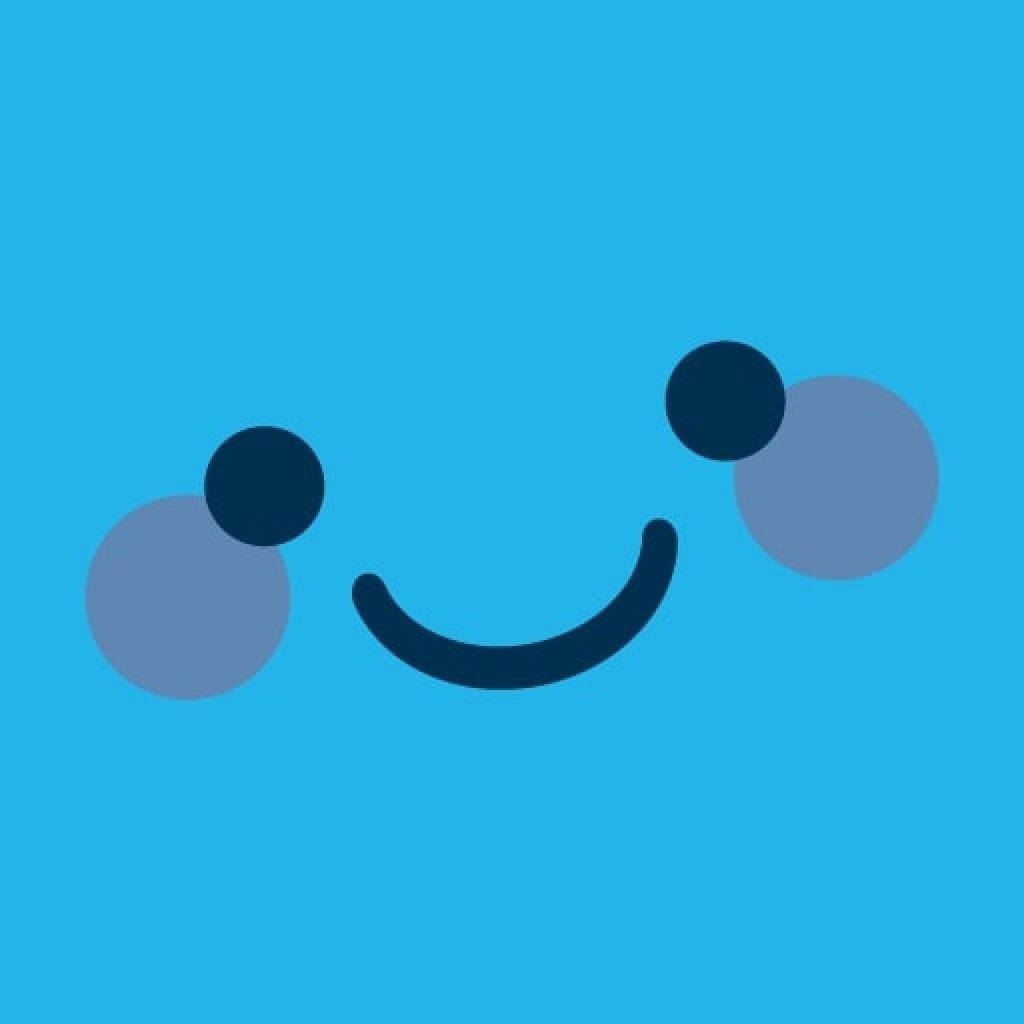 MyPossibleSelf is an app for improving mental health. It was developed with the cooperation and direct participation of mental health professionals.
Cognitive-behavioral therapy is the basis of the proposed materials and the set of functions of the app. The program defines its purpose as helping to overcome psychological problems and restore mental health.
The consequence of this should be a change in the quality of life of the user. You will be offered many special exercises. Their task is to help you relax and sink into sleep, or lift your spirits, depending on your current needs.
There is also an opportunity to keep notes in your diary, where you can describe your experiences, emotions, and mental state. As time passes, you will be able to reread the entries and analyze them to determine the next course of action to achieve your mental health goal.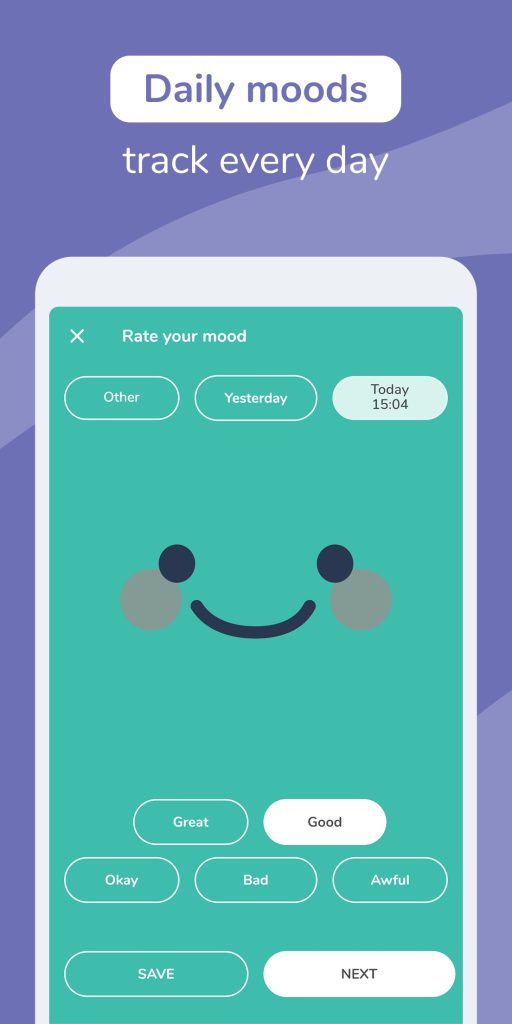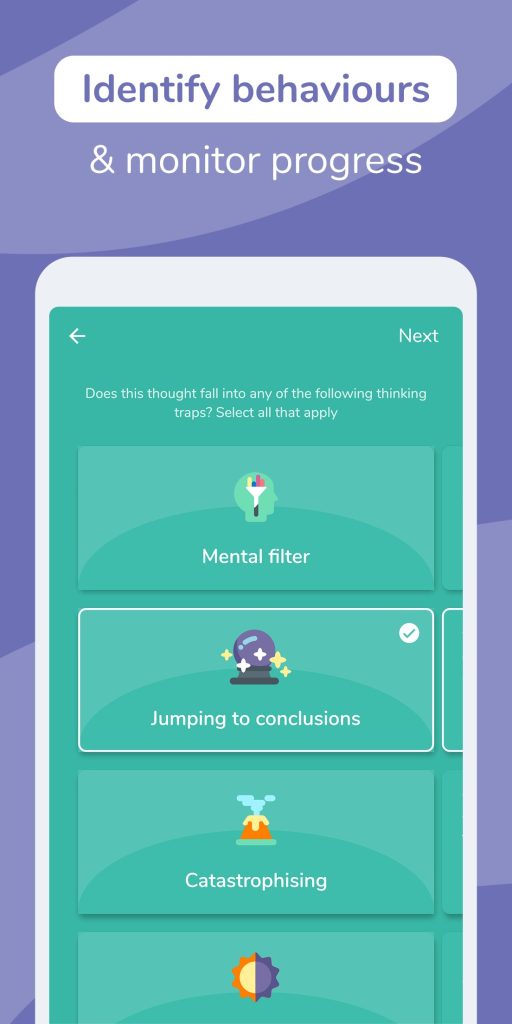 The messages and advice you will be given will allow you to understand the causes of your problems. Perhaps they will be a motivator and incentive for you to do more.


Wysa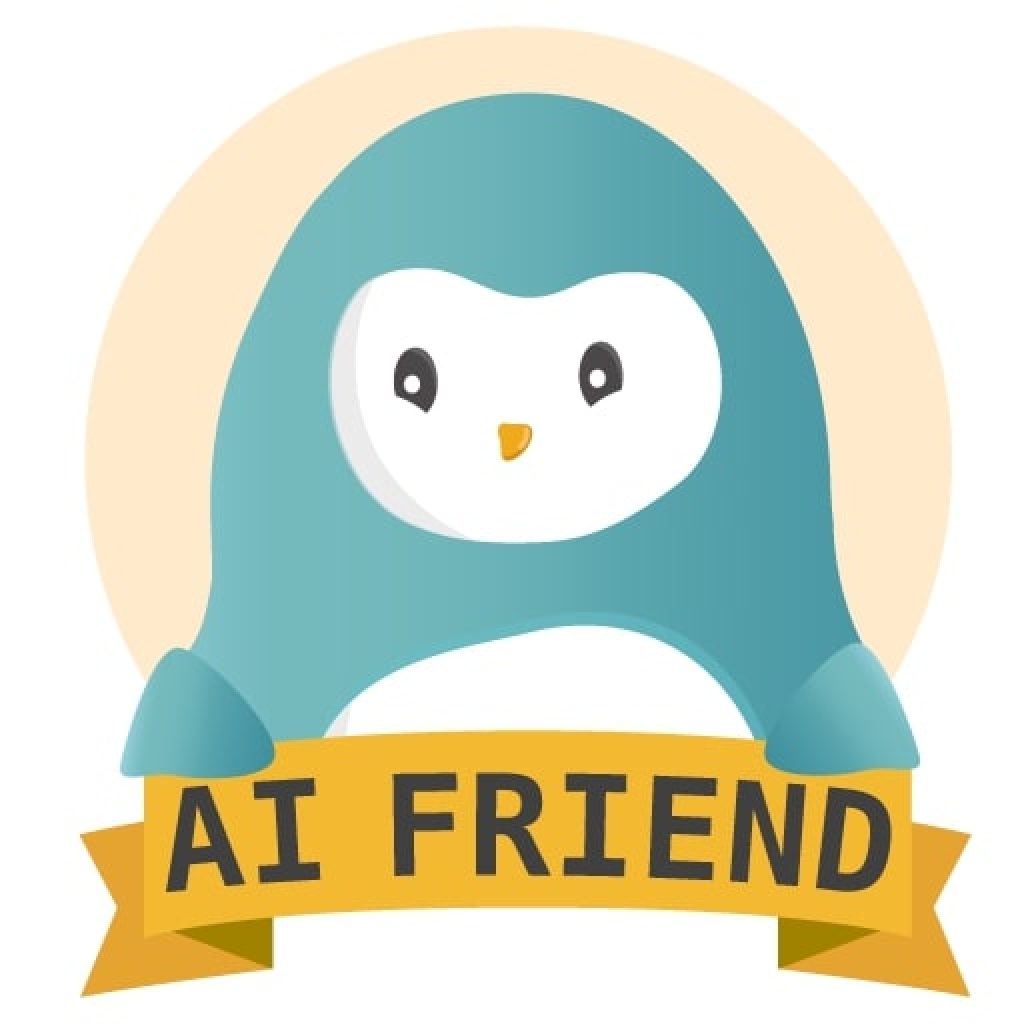 This app is a chatbot called Wysa that aims to maintain your mental health. Wysa is a cute and funny penguin, as the creators of the app claim – your friend for happiness.
The virtual helper will support you with therapy-based conversations. Their purpose is to help you cope with stress or similar problems and stabilize your mental state.
The bot will also offer tests, on the basis of which you can assess your mental health and, accordingly, understand what you need to work with.
The app offers interesting materials on the topics of anger management and conflict. With the help of the bot, you can work out problems of anxiety or low self-esteem, and discuss ways to deal with anxiety. There is an awesome section on yoga.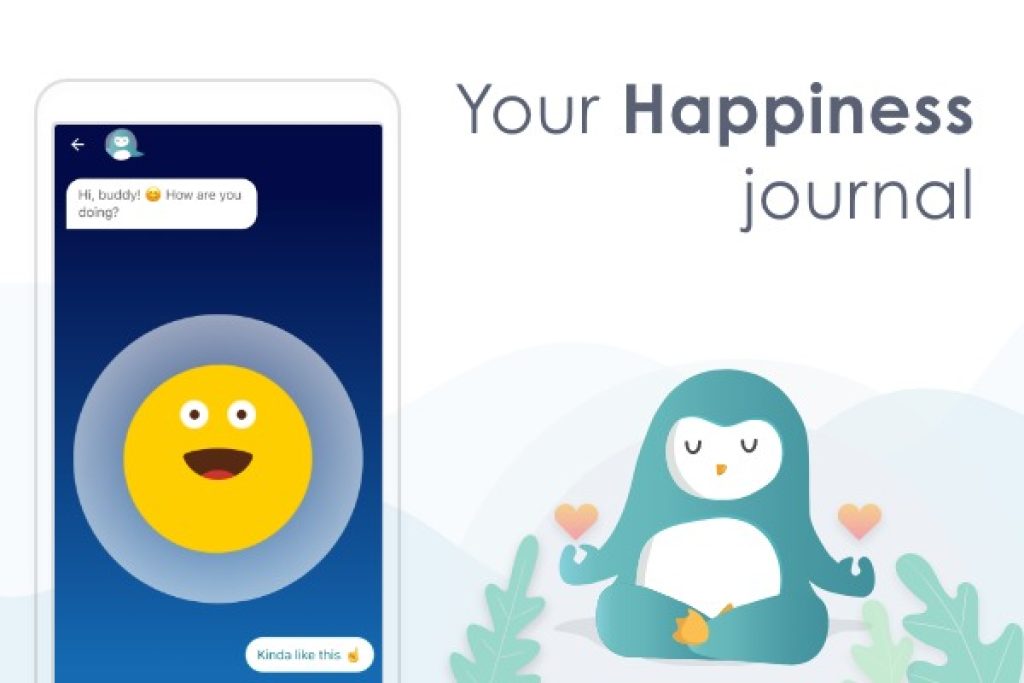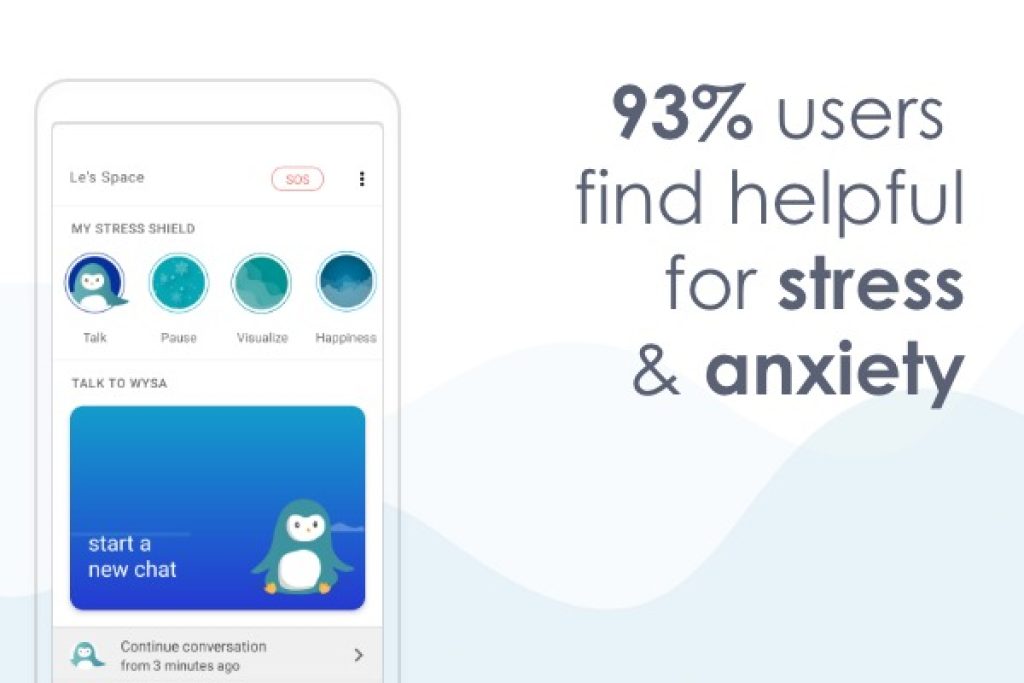 The app is interesting, with lots of features and information. It is regularly updated and in demand by users.


You may also like: 11 Best Sleep Tracking Apps for Android & iOS
Amaha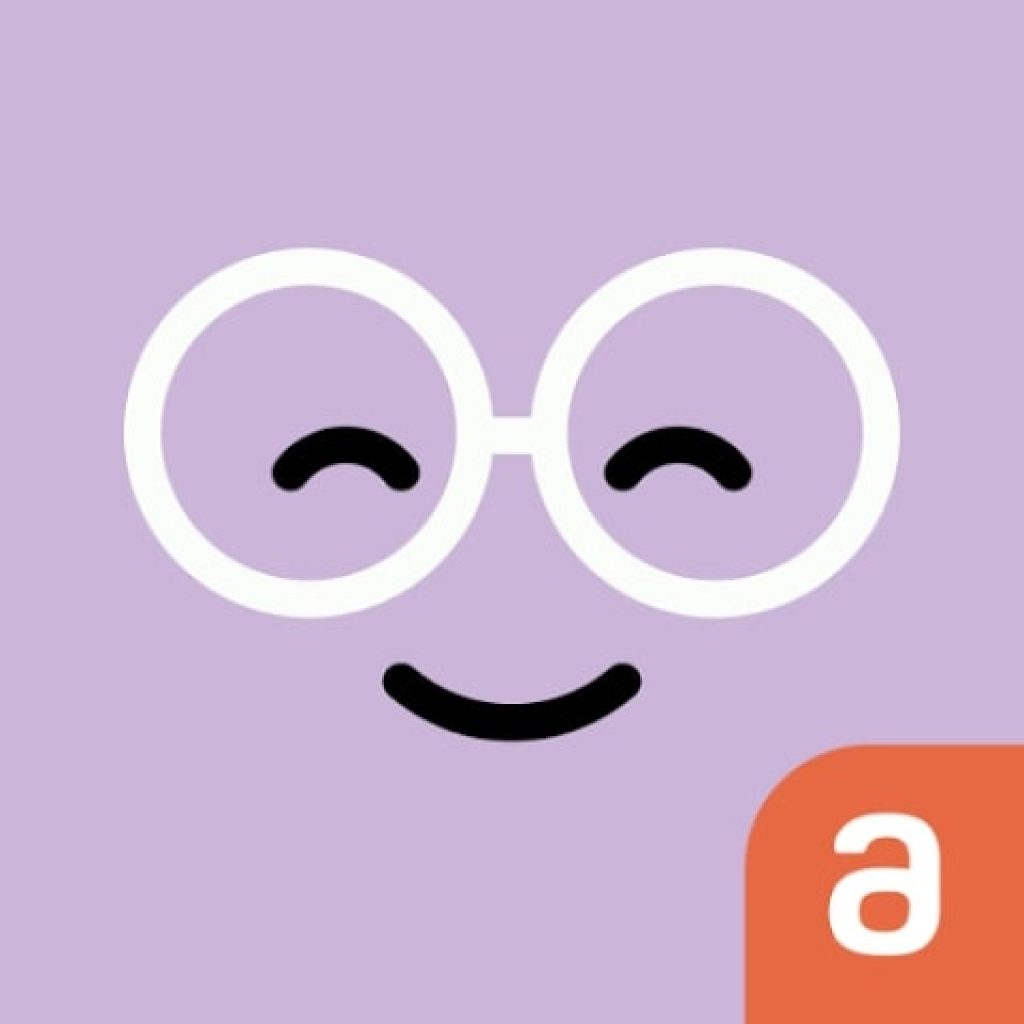 Amaha is an app for mental health stabilization and maintenance. It was developed in collaboration with experts in psychology and psychiatry.
The app offers 6 specialized courses for users' mental health. They help to deal with anger, stress, depression, and anxiety. In addition to the above, the purpose of the courses is to teach you how to take care of yourself and improve your sleep.
There is an option to keep a diary in which you can set mental health goals and objectives. Analyze your habits and progress, and rejoice in the goals you have achieved.
There is also a mood tracker, which allows you to understand your current state and look at its dynamics over time. There is also a section devoted to meditation, for those who practice it or plan to master it.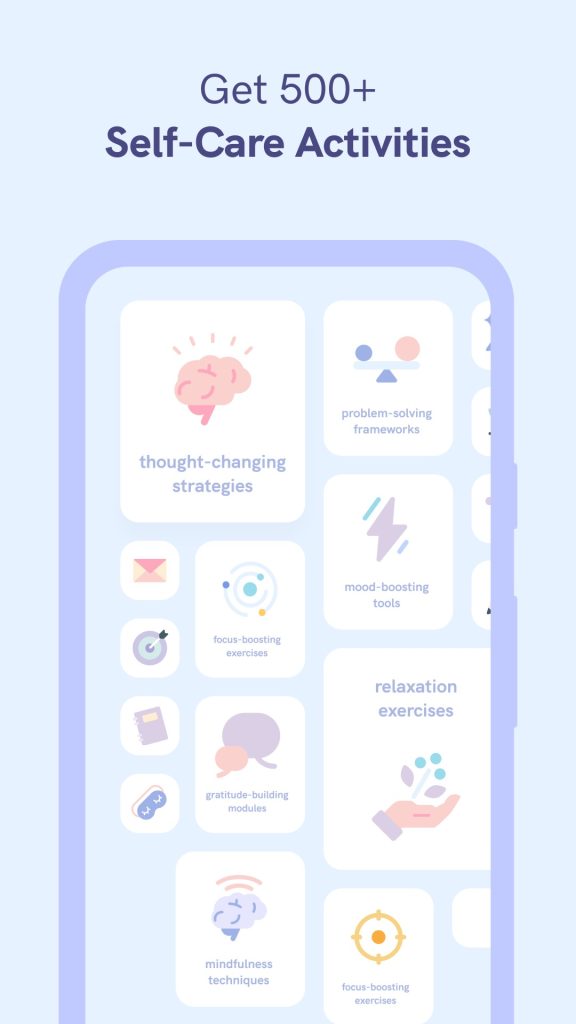 You will be able to join the Ahama community to talk to people with similar problems. This is an extra opportunity to be listened to and to share your experiences, process, and results on your journey to stable mental health.