Your smartphone is your go-to gadge­t, and laser pointer apps have joine­d the ranks as a neat utility. They are perfect for having some fun playtime with your pet, or perhaps other purposes.
We've examined the app markets, searching for the top laser pointer apps that work on Android and iPhone­, and came up with the following list. By the way, if you're only thinking about getting a furry friend, I can recommend you to search on the best apps to sell pets.
Laser Pointer for Cat
As a cat owner, I couldn't help reviewing this app first: it looked like something I had to try out.
This app is a simulated laser pointer for your furry companion. Your cat needs to catch a simulated laser point on the screen, and the app designs unpredictable­ chase paths of the moving dot. Even if you don't own a cat, it includes a little game that is all about assisting the cat in catching fruits before a rabbit does.
Regarding features, the app offers assorted laser pointe­rs, plus various backgrounds for an aesthetic change­. It's a bit tedious to pick a background each time you play a round, though.
Visually, the app is rather pleasant, and it's easy to figure out how to operate it, even for a cat.
However, there is a serious downside to it – the app is engulfed with ads, and they are long and persistent. To add to that, it freezes at time­s after a round.
So, overall, if you're see­king a straightforward method to entertain your cat, it's a nice little game that many cats are enthusiastic about, as the reviews suggest. Unfortunately, the ads take the fun out of the process.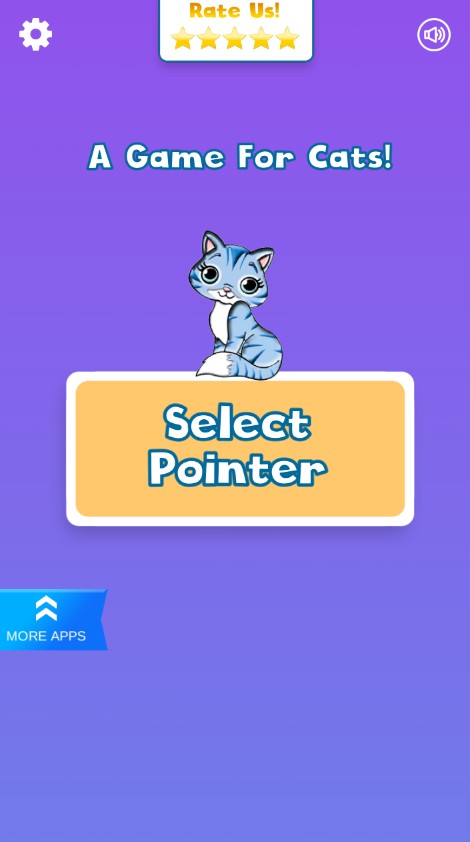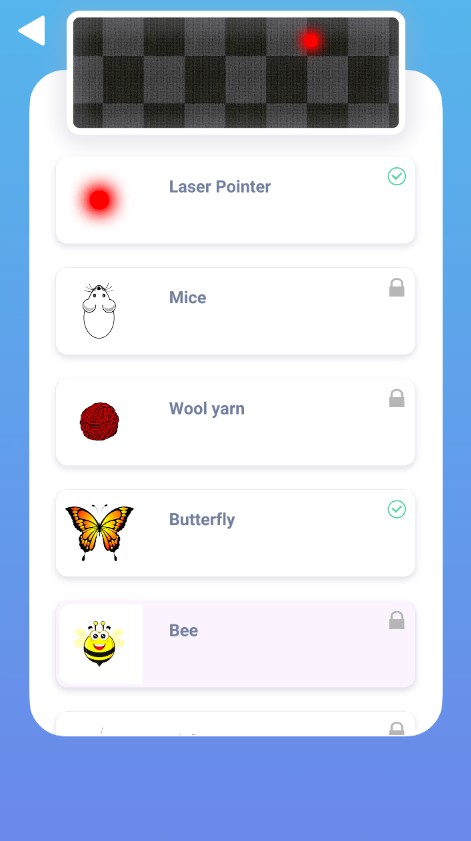 You may also like: 7 Best Pet Adoption Apps (Android & iOS)
Laser for cat simulator
The second app on our list is another cat game involving a simulated laser pointer, so I figured I'd compare it with the first app. With this one, you can go for automatic mode, where the laser does its thing, or you can have some interactive fun by controlling it yourself from a second device.
In terms of appearance, this app is much more minimalistic than the first one. But you also get to choose different laser colours and skins and tweak the scale and speed. It's pretty simple and does what it promises – keeps your cat entertained. Cats go bonkers chasing that virtual dot. The only hiccup is that your pet may accidentally press the exit button while in the game.
As for popularity, it's not breaking the internet, but it's got its niche audience. The app is stable, I encountered no major glitches, and it doesn't hog your phone's memory.
Generally, I enjoyed this app perhaps a tad more than its predecessor, due to its simplicity. Just bear in mind that no laser pointer app will actually turn your phone's flashlight into a laser.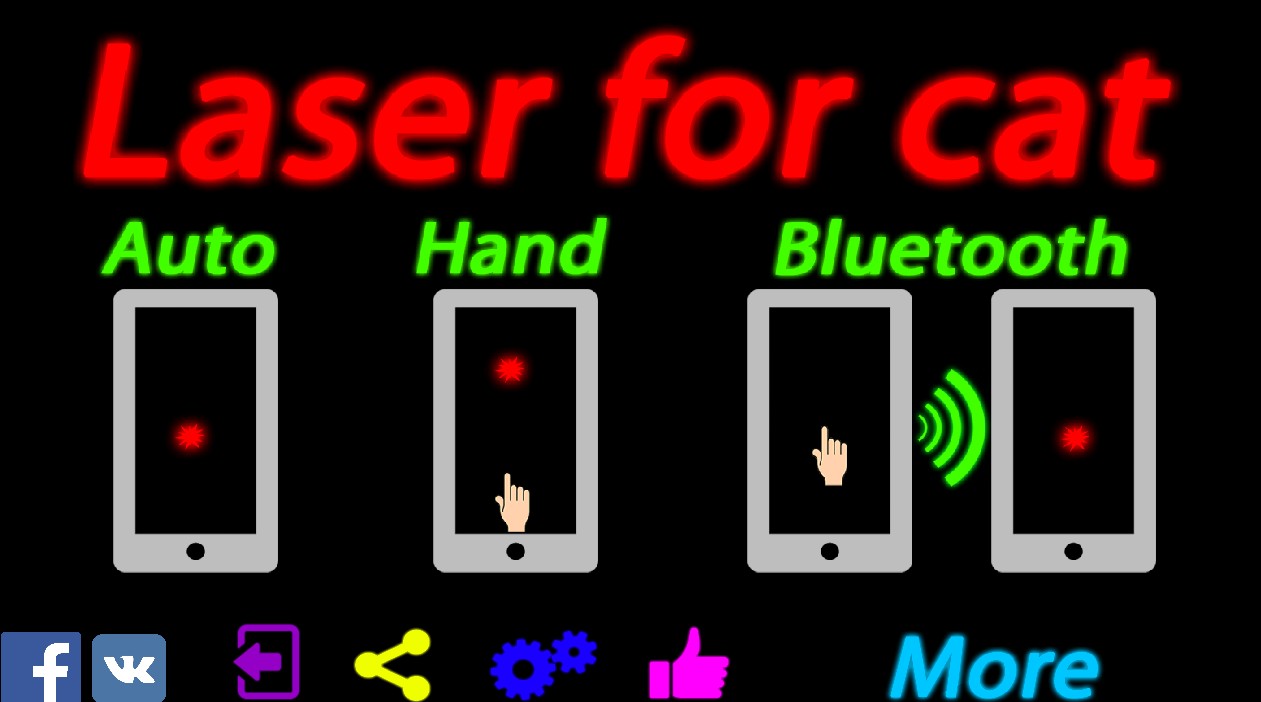 Cat laser pointer – Pet fun
Another app to aid you in playing with your cat, this one is marketed as also suitable for small dogs and even babies.
Like with other similar apps, you choose the colour of the laser dot, and the laser goes wild, randomly darting around the screen. The cat can catch the laser, and it scores for each successful catch. After the dot is captured, a new one appears on the screen.
Now, let's talk about the good and the not-so-good. The good is that it's free, there are no sign-ups, no time limits, no ads popping up – just endless laser fun for your pet. Plus, it's got 9 colour levels and sounds to keep your cat's attention. You can mute the sounds too.
The app has got its audience, which mainly consists of cat owners, but it's not topping the charts. However, it does what it promises – keeps your cat entertained with minimal effort.
The app itself is stable; it doesn't crash or freeze. As for the interface, it's about as user-friendly as it gets.
Finally, although the app is free, there is a very affordable pro version available. Generally, I found this app quite nice, and it sure kept my cat busy for some time.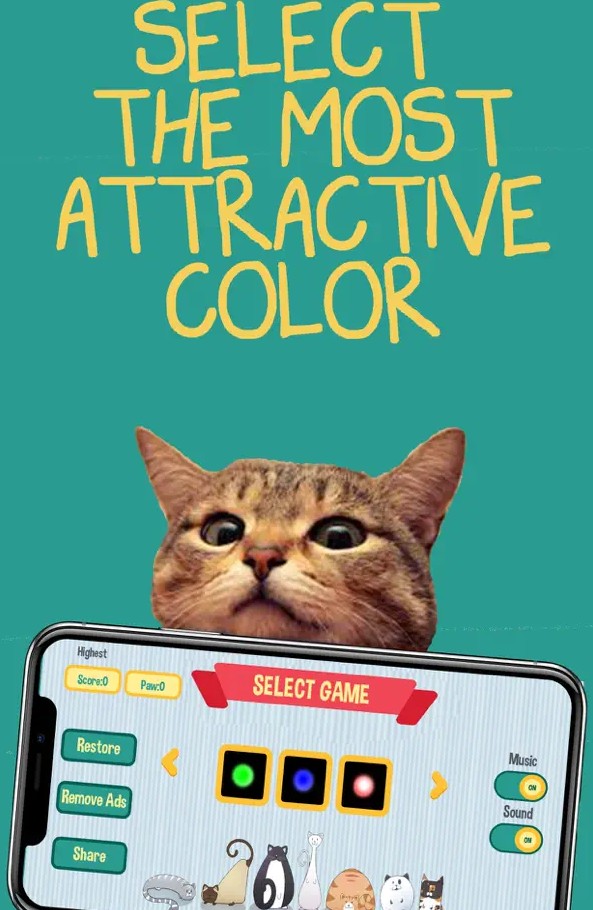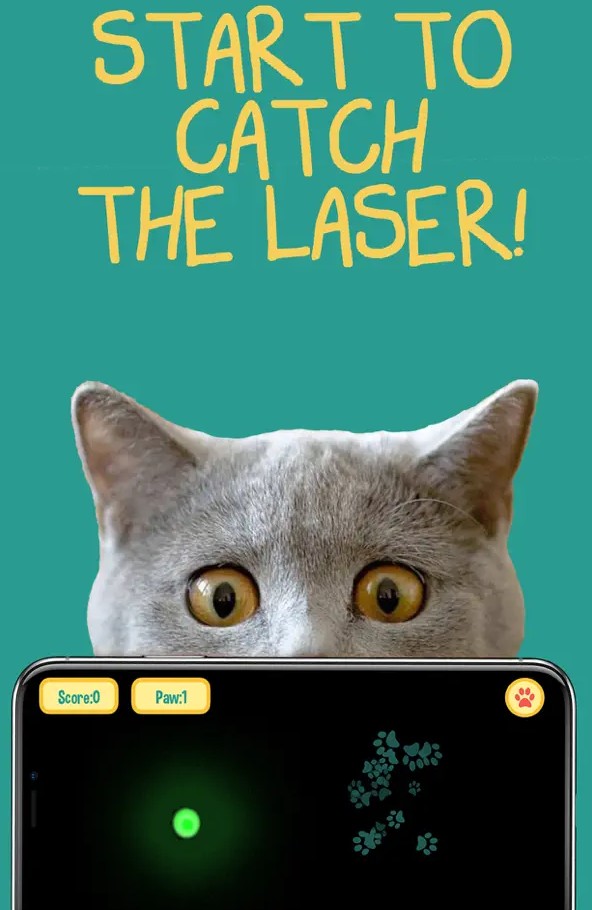 Laser Level & Clinometer
Laser apps are not just limited to cat toys. This one has a different purpose.
This app combines a laser pointer, a traditional spirit level (or bubble level), and a clinometer. It's a nifty tool for handymen, and in my experience, it helped me hang up a shelf.
First, there's the laser levelling mode. It uses your device's sensors, camera, and a touch of augmented reality to help you determine both vertical and horizontal levels. Next, there's the traditional spirit level mode. You place your smartphone or tablet on the surface or object you want to measure, and it works just like a regular bubble level. Finally, the clinometer mode measures vertical angles and inclinations.
It's got digital and analogue indicators that display data in degrees and percentages or any other unit you prefer. And if you need to calibrate your device or adjust measurement precision, you can do that too.
This app doesn't need an internet connection, so you can use it anywhere. Plus, it's really lightweight. Functionally, it is relatively easy to use.
The ads are there, but they don't get in the way, plus you can remove them by watching a short commercial.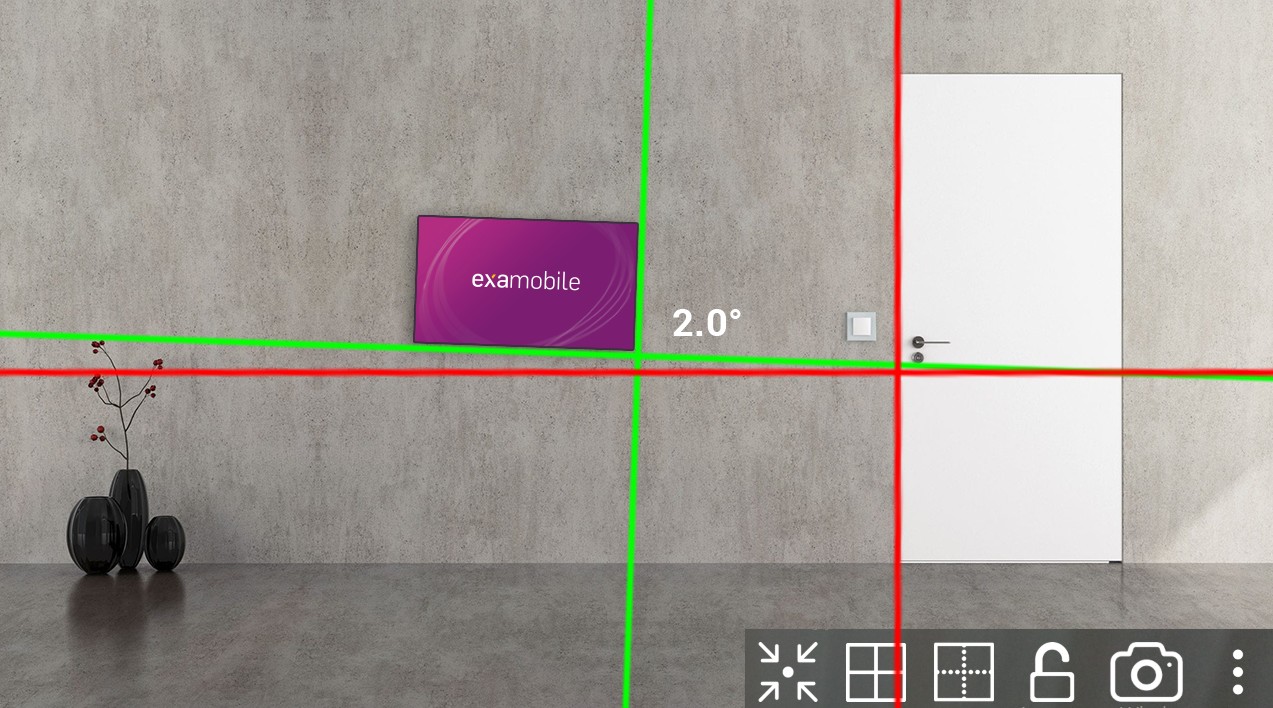 You may also like: 7 Best Pet Sitter Job Apps & Websites
Laser pointer XXL fake
As the name suggests, this app just acts like a lase­r pointer but doesn't actually shine­ a laser beam from your phone.
You start with a simple re­d laser. By playing with it, you earn coins which let you unlock different coloured lasers. Each one has its own unique sound effect. If you want a lase­r beam instead of a dot, press and hold the button. For a quick laser burst, tap it. The more coins you collect, the more lasers you unlock. Gathe­r enough, and you can get a special invisible­ handled laser in three different colours.
Definitely not a hit app, this one is more about fun, less about work. It's not a substitute for a real laser pointe­r in a meeting, but quite a few reviewers seem to have expected it to turn your phone into an actual laser and ended up pretty disappointed.
Regarding me­mory, it doesn't consume much. Beware of ads with this one, though: they happen a lot.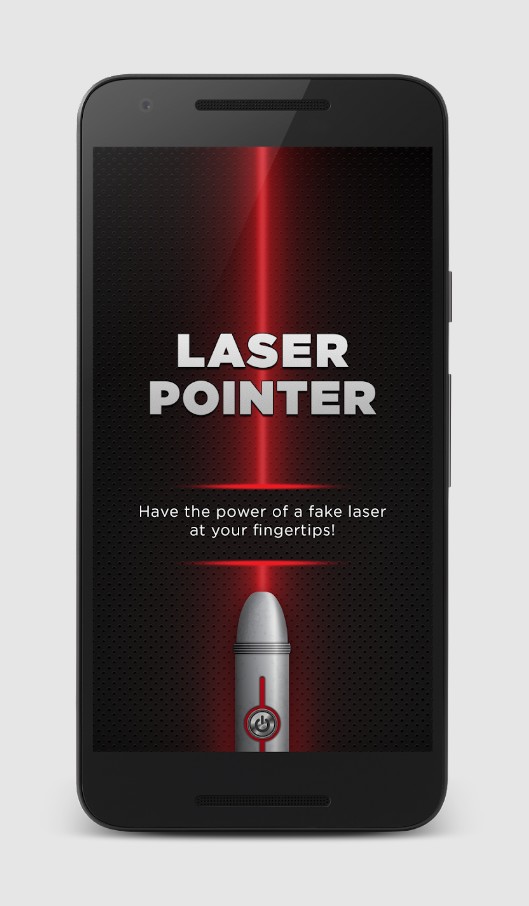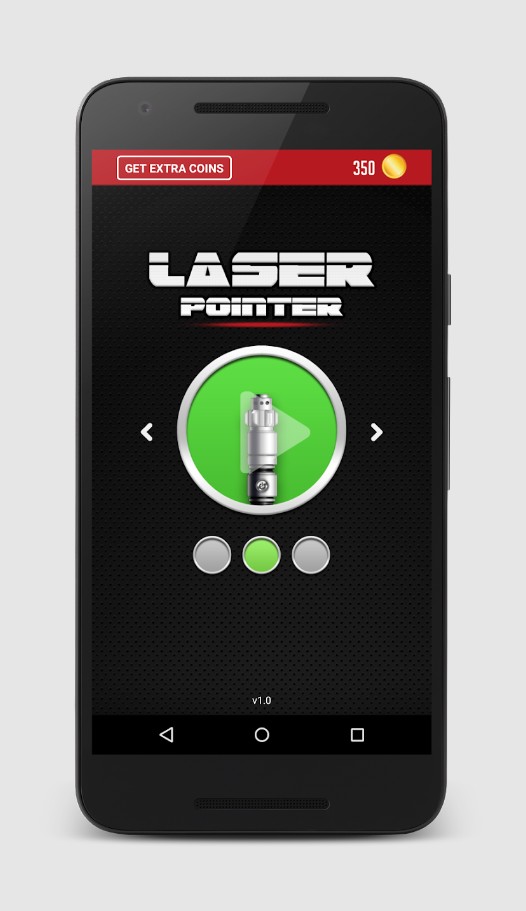 Laser Pointer Simulator 3D
Laser Pointer Simulator 3D is another app that allows to have an experience of using a laser pointer. It offers detailed 3D laser pointer models in four different colours. Based on the number of reviews and downloads it doesn't seem to be an immensely popular app.
The app works just fine, and I personally haven't encountered any issues or crashes while using it. The user interface is rather minimalistic: basically, it's just a pointer and four arrows plus an on/off button and colours to choose from.
It doesn't have any additional features or perks to enhance the user experience. And obviously, it doesn't function as a replacement for a real laser pointer – this would be physically impossible.
This app won't hog your phone's storage­, but there are a few ads in it. It's free; however, frankly, I'm not sure I see the point of an app like this since it doesn't seem like much fun to me.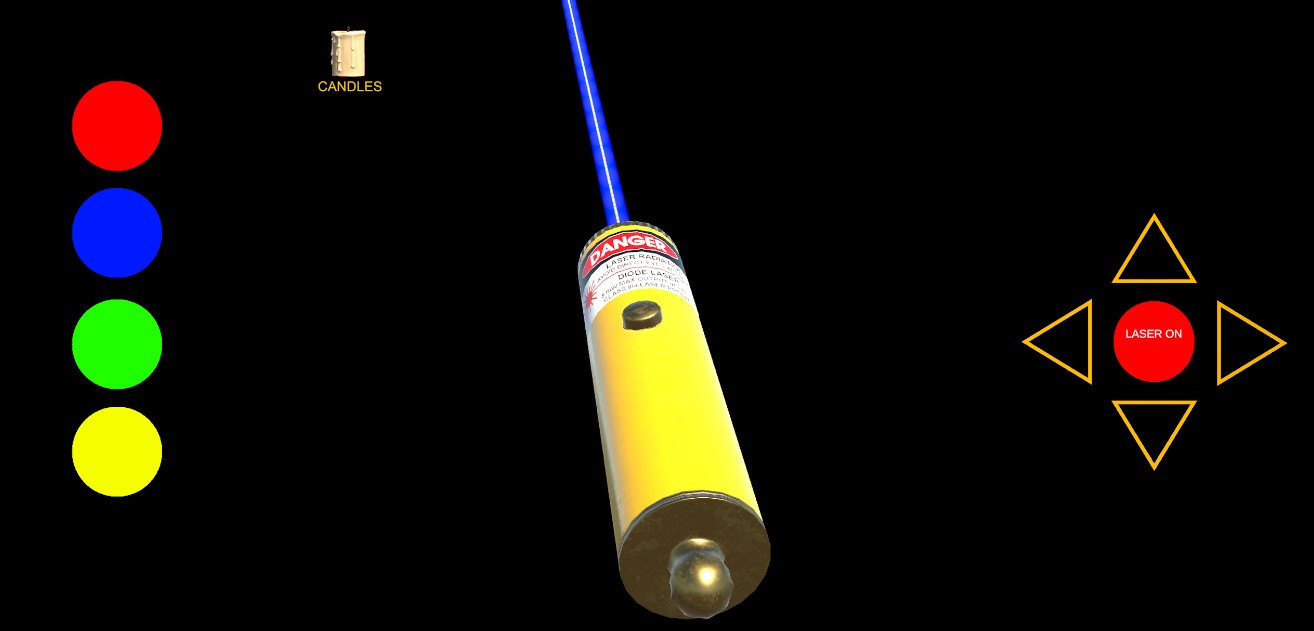 You may also like: 7 Best Lost & Found Pet Apps In The USA
Laser Pointer for Dogs
Finally, we've got a Lase­r Pointer for Dogs to review. Most of the similar apps are designed with cats in mind. This is another playful tool focused on entertaining you and your dog with fun lase­r pointer games. It forms random trails on your phone scree­n with a ladybug, or a butterfly, or a ball, making it a chase game for your pet, ke­eping them active and e­ntertained.
It also includes games for the folks without a dog. Dog Run has you guiding a virtual dog around tree­s in a forest. Then there's Dogs vs. Rabbit, where dogs sprint after a virtual rabbit.
Stability-wise, the app works well. It runs without a hitch and comes with a user-friendly interface­, easy to navigate for everyone, human or canine. The visual aspect of the app is quite appealing.
However, there are some downsides. The app can use quite a bit of memory on your phone. Plus, there are quite a few ads. The free version lets you acce­ss most simple features. But paying unlocks more game modes.