Maybe you don't own a compatible platform, perhaps you're just tired of Pikachu, but there are plenty of reasons to take a monster-catching game. Luckily, even Nintendo doesn't have a monopoly on catching them all.
From spiritual successors to intense rivals, there are tons of games new and old about trainers catching pocket monsters and raising them. Here are some of the best monster-catching games for Android and iOS. Also, you may try war defense games, that belong to the same genre.
Beastie Bay
Beastie Bay is a mixture of a monster-catching and a sim so you'll have quite a bit to do.
The simulation side of it has you building a city, planting crops, and managing all of its resources.
You then go out into the wilderness, catch beasts, trade them, and battle them. There is a ton of game here and it should keep you busy for a long time.
It's free to play the game so there are some undesirable elements. By and large, Kairosoft does well with this one.
With the Monster Hunting mechanism, the game introduces the city-building elements to offer a unique experience. At the same time, it lets you take down rare species of cute beasts and create your dream island.
The combat element is a bit different, but it provides the turn-based system. In the game, you can capture the beats, train, and send them out on epic quests.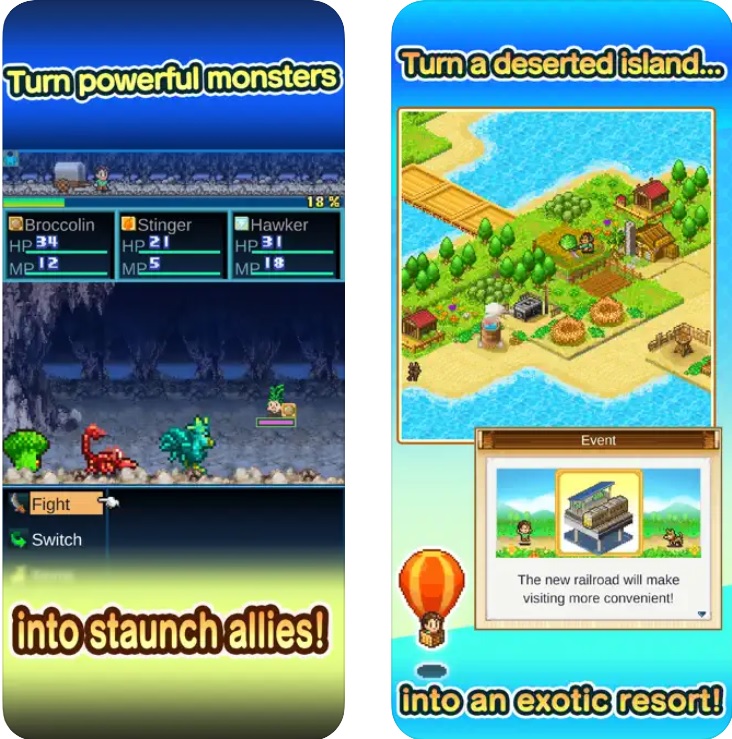 You may also like: 11 Best Games Like Terraria for Android & iOS
Bulu Monster
Bulu Monster is something a little closer to an actual monster-catching experience.
You set out to capture a variety of creatures and then pit them against other players.
The game boasts over 150 monsters in total along with 50 NPC monster trainers, 14 different maps to explore, and a storyline for players to follow.
It has online PvP as per the norm but it may be a little iffy of an experience.
It is a free-to-play game but it's enjoyable for a decent amount of time.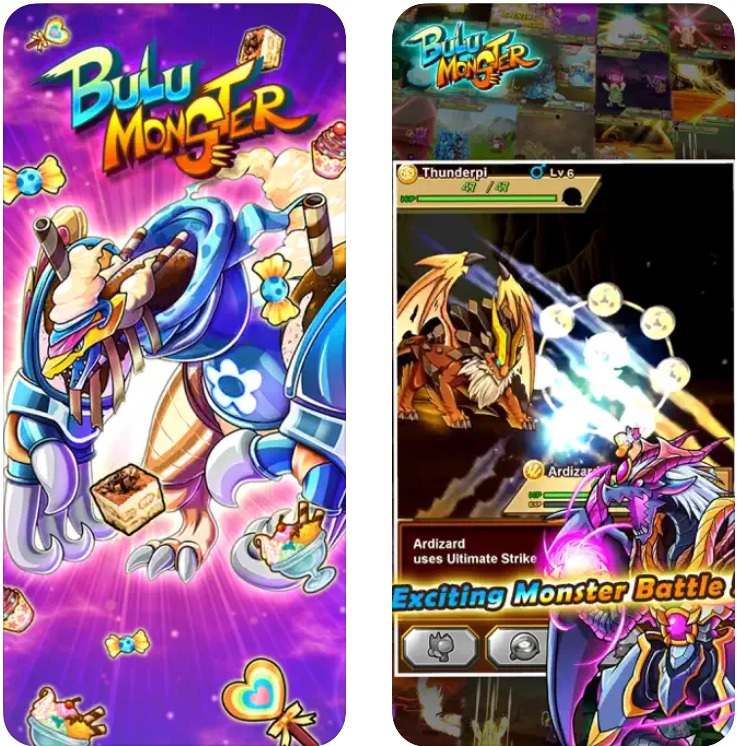 Clash Royale
Clash Royale is a dueling game and it fits more in line with the card game variant of monster catching.
Players build up a collection of monsters from the Clash of Clans universe and battle them in online PvP against another player.
You can earn various cards by completing games and ranking up.
There are also multiple areas, a clan mechanic for you social people out there, and more.
The game is also insanely popular so there is a ton of Twitch and YouTube content as well.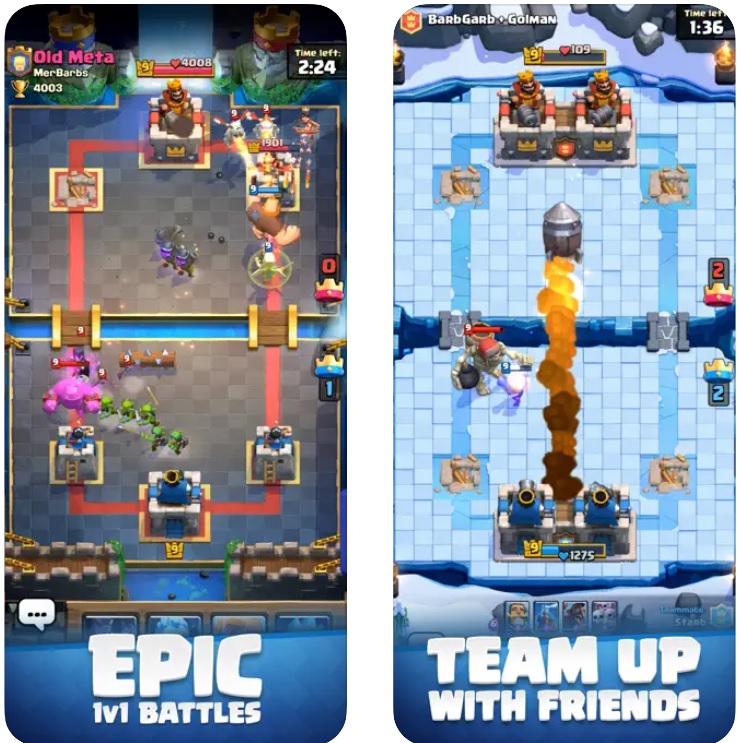 Monster Hunter
Monster Hunter is an action-packed app that can become a fantastic way to relax after hard day.
Launching this app, you are immediately drawn into a world filled with monsters that need to be hunted down.
The objective of the game is to collect materials from these monsters to build weapons and armor to take on even more powerful creatures.
Players must choose their weapons and armor carefully, as each monster has unique strengths and weaknesses.
Additionally, the game includes a multiplayer mode that allows players to team up and hunt monsters together, making the experience even more enjoyable.
The game boasts stunning visuals that bring the monsters to life, making the hunting experience all the more thrilling.
However, some users have reported occasional lag and performance issues, which can detract from the overall experience.
Advantages:
Stunning graphics.
Multiplayer mode.
Drawbacks:
In-app purchases.
Occasional lag and performance issues.
Challenging difficulty level for some players.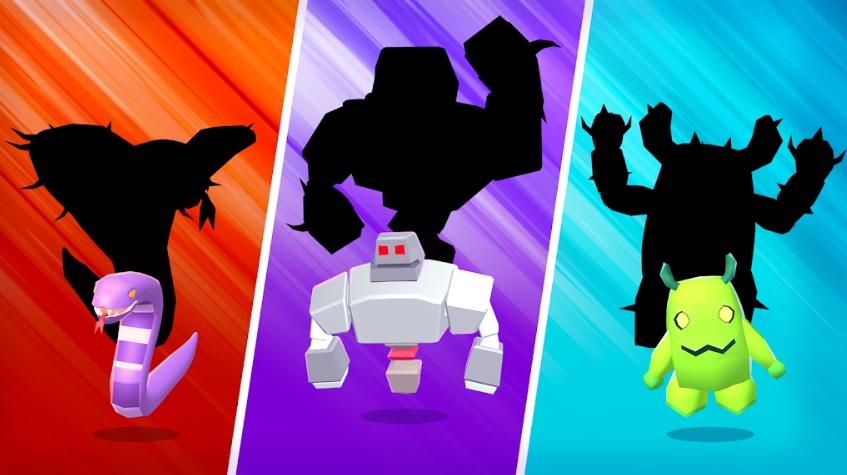 Legends of Runeterra
Legends of Runeterra is a dueling game by Riot Games, the developers of League of Legends.
This game is similar to Clash Royale and Hearthstone.
Players collect cards and build decks around their favorite champion.
From there, you can battle people online, improve your strategies, collect more cards, and even duel friends.
There are 24 total champions and the game puts less of a risk of RNG than most games in the genre. It's newer, but it's pretty good.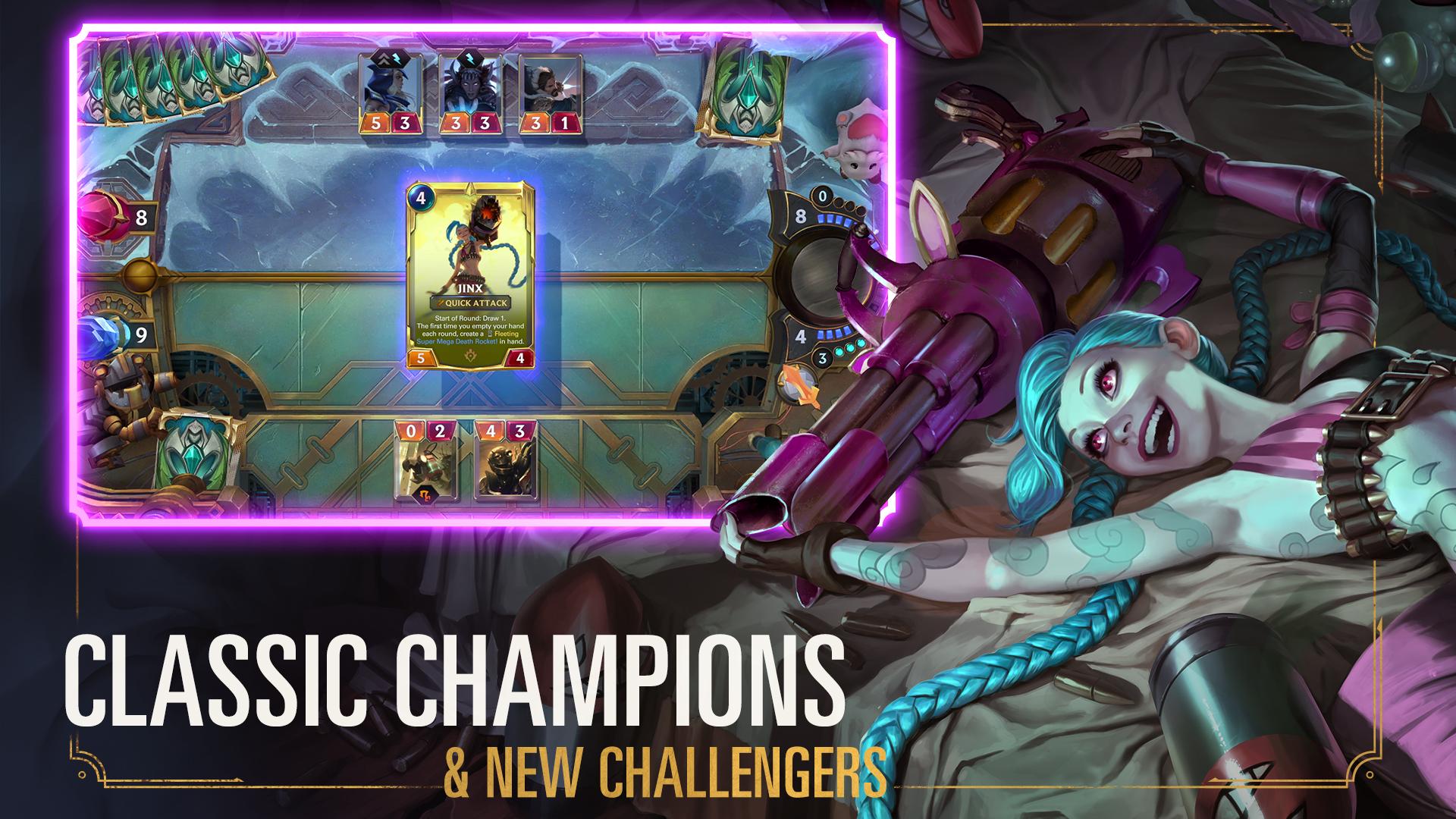 MonsterCrafter
MonsterCrafter is one of the more unique games like Pokemon.
This game lets you create your own monsters instead of giving you a set number to collect.
It uses the same graphical style as Minecraft and it gives players a lot of options for modular designs when it comes to their monsters.
You simply build a creature and then battle it against other players.
It is a free-to-play game, but it's definitely a neat premise with a lot of potential customization options.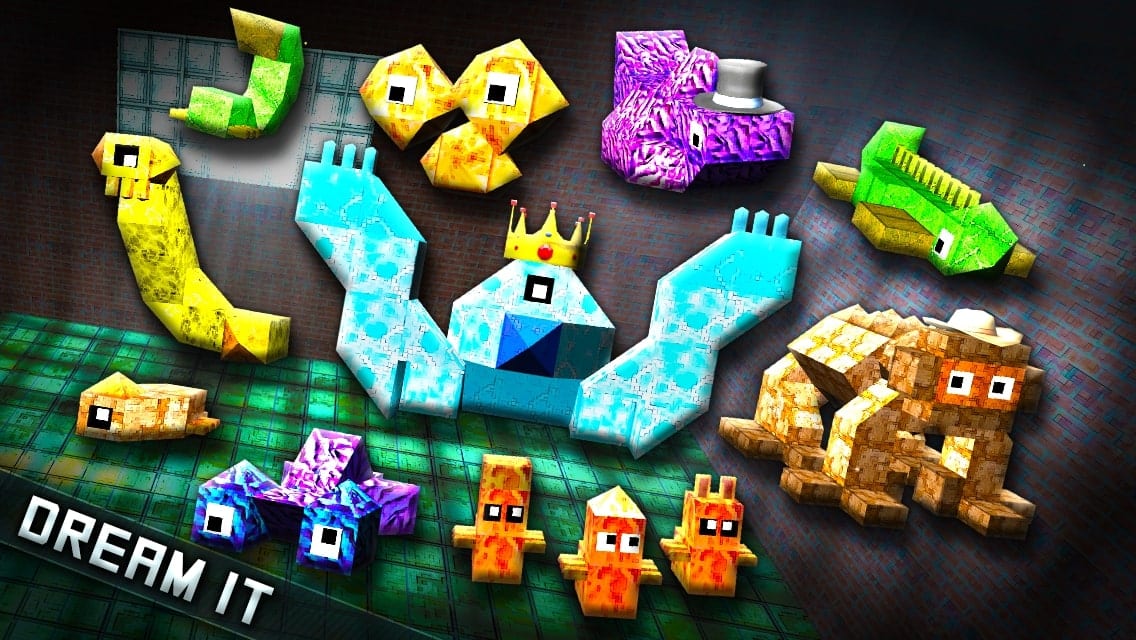 You may also like: 11 Free Open World Games for Android
MHST The Adventure Begins
Monster Hunter Stories is kind of like monster-catching for adults. It's a full JRPG title with a narrative storyline, excellent mechanics, and a ton of stuff to do.
It's a fairly faithful port of the 3DS version and it's not missing any important parts of the game.
The free demo is actually a prequel to the main game and you can port the save to the main version if you decide to buy it.
It's quite expensive at $19.99 but there are no extra in-app purchases to gum up the works.
Most of the complaints are minor, especially with recent updates to fix a lot of the issues.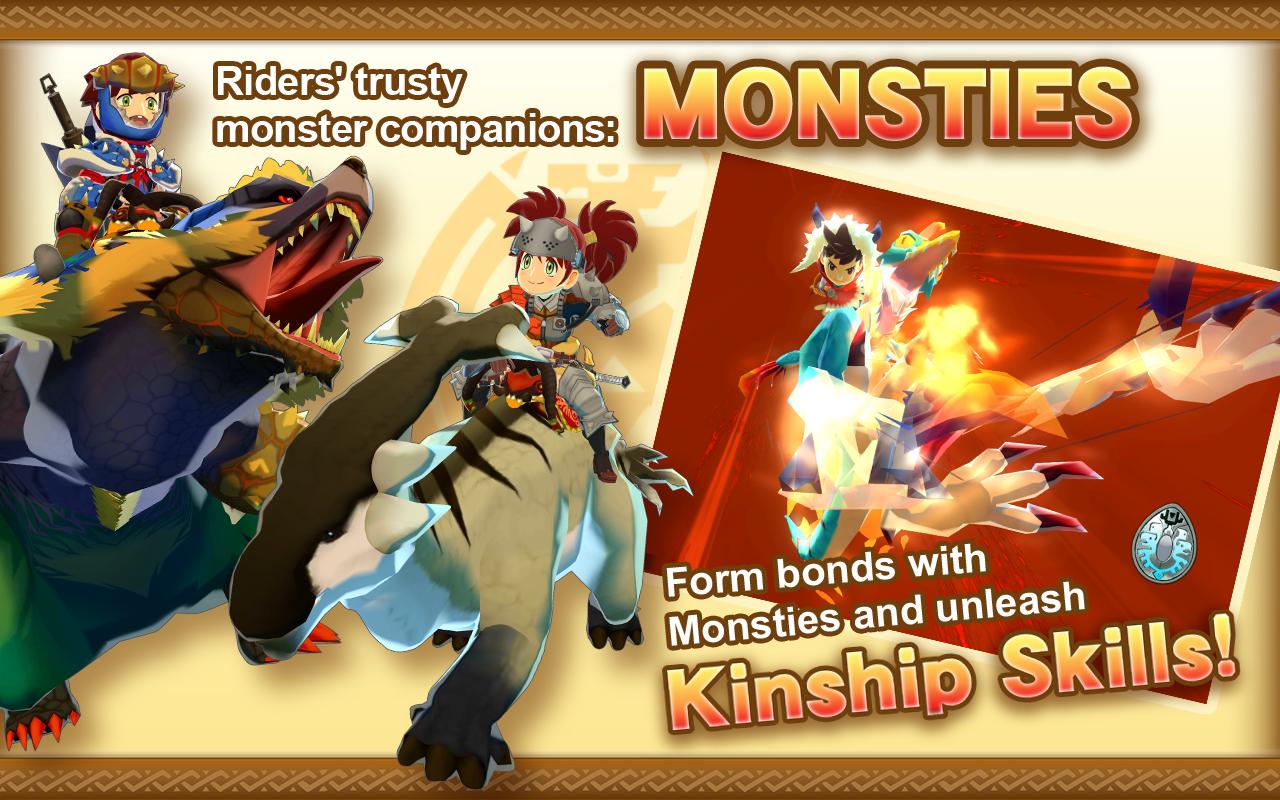 Nexomon
While plenty of monster-catching hoping to cash in on Pokémon are on mobile, one of the best titles available for both Android and iOS is Nexomon.
Created by Lime Turtle and Vewo Interactive, Nexomon features over 300 creatures similar to Pokémon, called "Nexomon," which players can use in battle, captures, and evolve across the world.
Nexomon sports 10 different areas for players to explore through an overarching main quest and the game is cheap too.
As far as monster-catching games go, this one feels much more like a faithful mobile Pokémon imitation.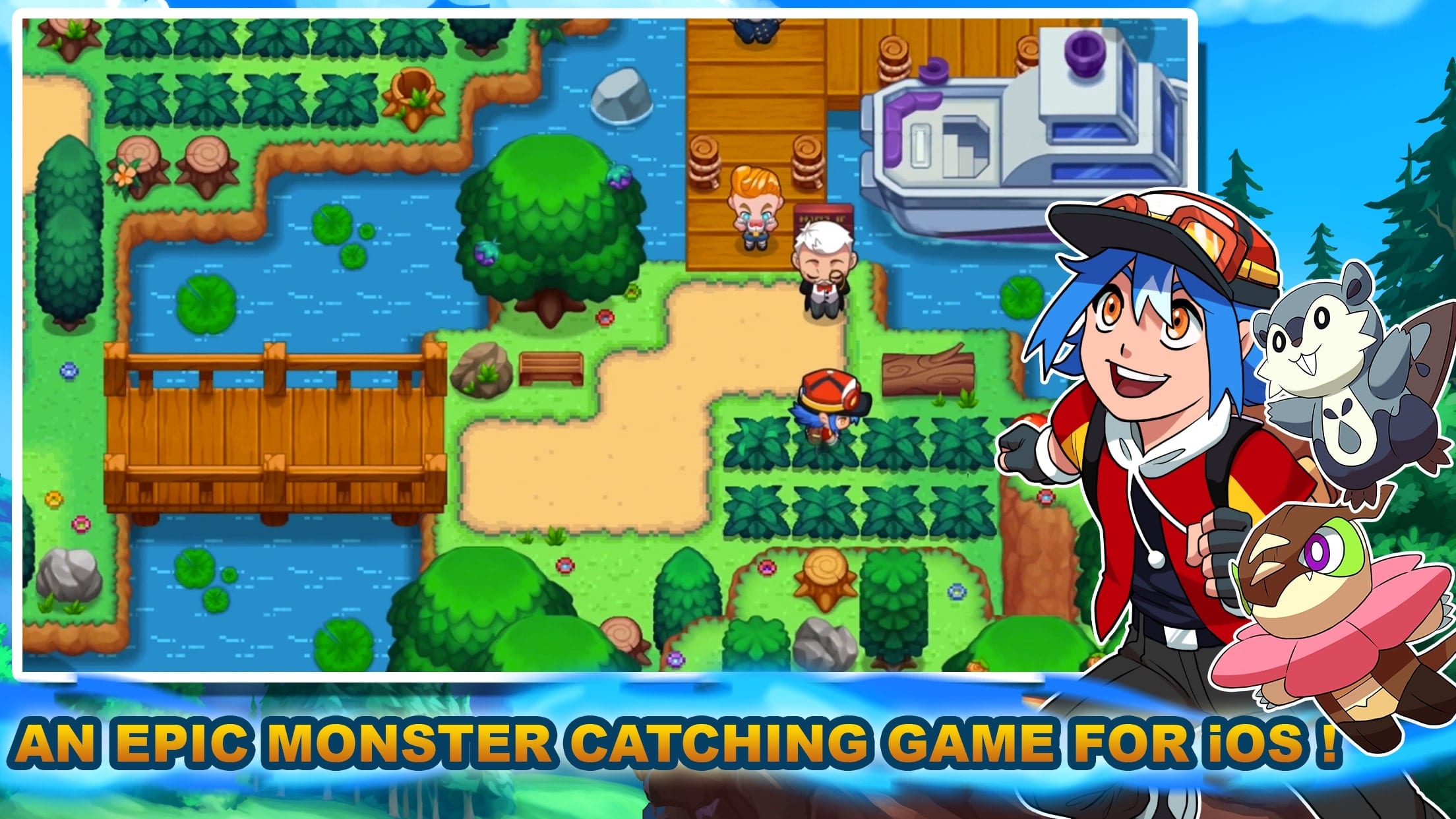 Battle Camp – Monster Catching
If you are looking for games with Monster Hunting elements, then Battle Camp may be for you.
The main task is to establish your dream team of monster hunters and embark on an adventure to completing quests.
The premise of the game is the PvP focused battle, lengthy quests, and story-driven gameplay.
Over 900 unique monsters are present in the world and it's your task to capture, tame, and train them.
With puzzle-matching and fight elements, you can compete against other online players. Both PvP and PvE battle modes let players experience the multiplayer gameplay.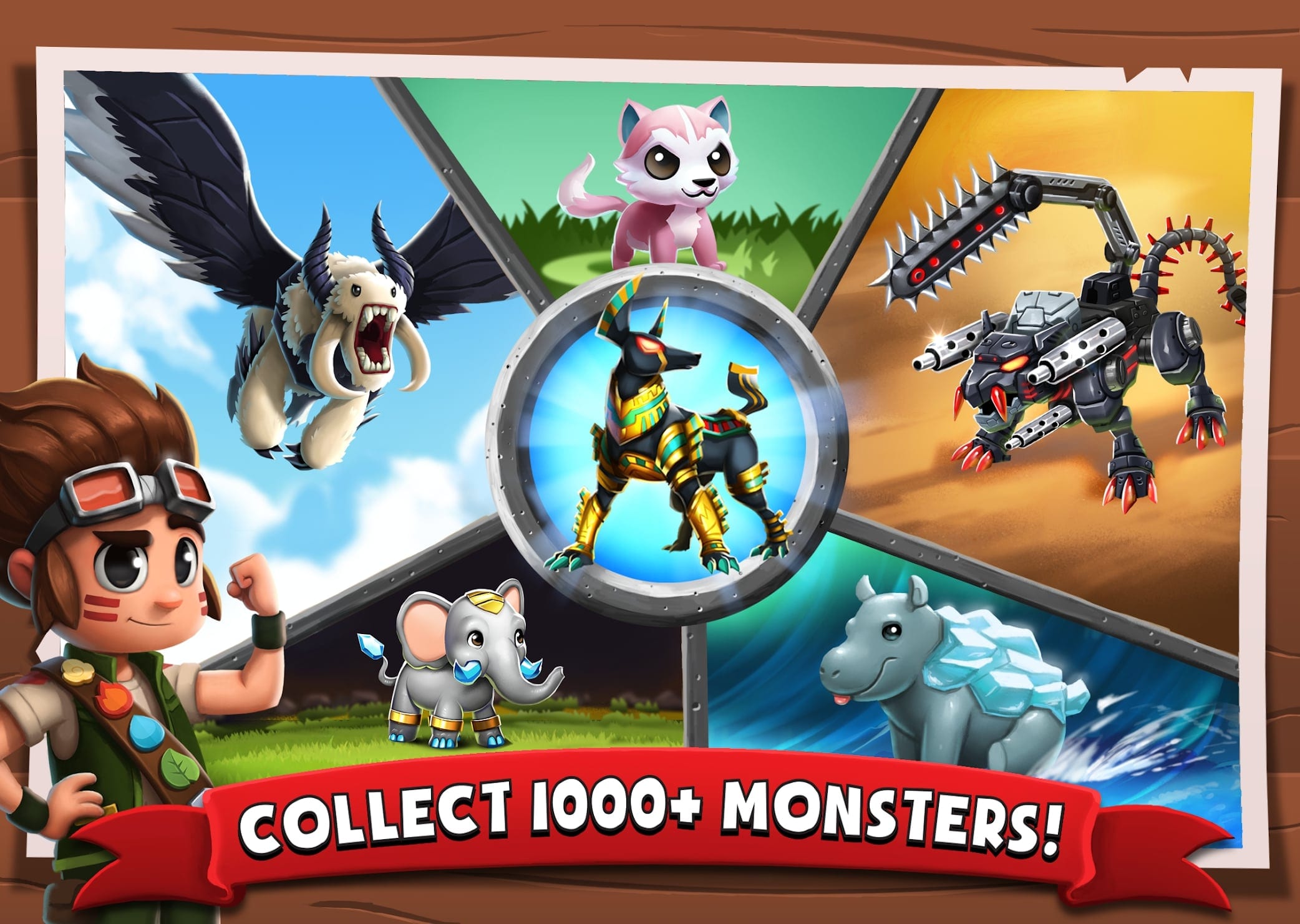 Pocket Mortys
Adult Swim Games and Big Pixel Studios have very closely replicated the Pokemon formula, but putting it inside the "Rick and Morty" world.
The concept is that you're a Rick collecting and fighting Mortys from across the multiverse of the show.
The artists have gone all-in, creating all sorts of goofy Morty variations that grow ever more absurd.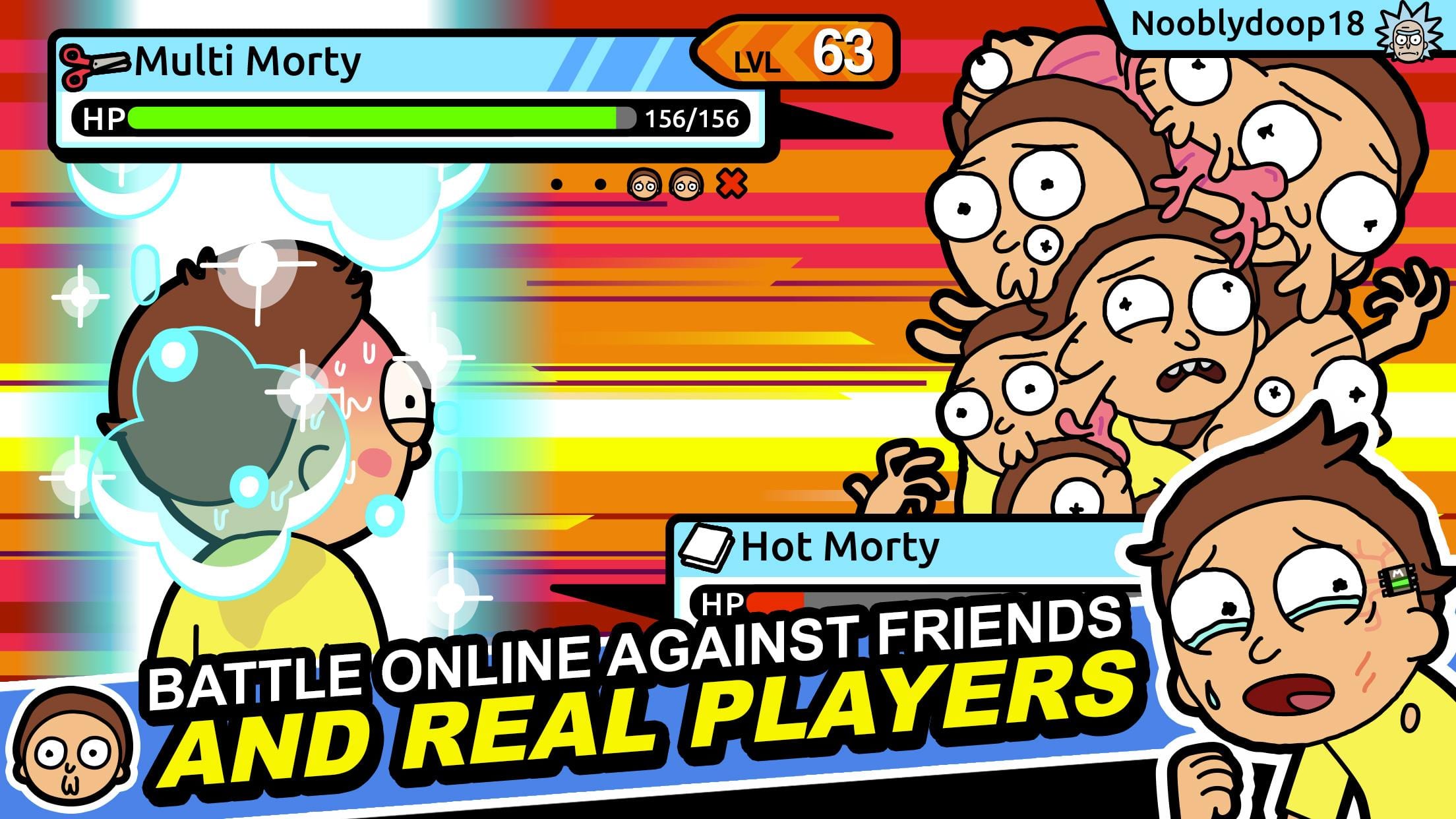 It's very much based on the combat, just with more of a mobile-friendly structure with randomized levels and a gacha system to get new Mortys and items, along with a whole crafting system.


You may also like: 11 Best Games Like Undertale for Android & iOS
Teeny Titans – Teen Titans Go!
A few months after "Pocket Mortys," Cartoon Network turned one of their shows into a monster catching-style game.
Enlisting Grumpyface, who has done the fantastic "Steven Universe: Attack the Light," "Adventure Time Game Wizard," and "Castle Doombad," this game offers an obvious monster-catching analog.
But it uses a different battle system, using a real-time system where players have to charge up a meter to use various abilities.
Players swap among three characters at will, bringing in a factor where an elemental advantage can be capitalized upon at a moment's notice.
You buy figures and can occasionally earn them, with duplicate figures going toward upgrading figures if you so choose.
The game is also full of the goofy self-referential humor that the Teen Titans cartoon has become known for.
But even if you think the original series was much better—and the show has mocked you for it—this game stands on its own as a really fun monster battler with a lot to do.
Also, it's a paid game without in-app purchases, something that might appeal to parents wanting a fun game for their kids, or for core gamers who object to in-app purchases.