Music accompanies us everywhere and now we cannot imagine our lives without it. Popular songs are played in the malls, quiet rhythmic music is played in the shops, and even at home we often put our favorite music, radio or TV shows on the background.
With music, living and spending time is more fun. How can you get on board without headphones and music? Many people even create special playlists with music for certain occasions and events.
Now there are many online services designed to buy and listen to music. But you can not always have access to the Internet – for example, the flight in the plane does not provide connection. In this case, you need to save the music in the cache of your device.
Such applications, as it turned out, are not so much for iOS and Android devices. We tried to choose for you the best services with high-quality music and the ability to cache tracks. Choose the best option for you.
Spotify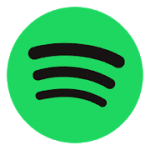 Spotify is one of the most famous applications for listening to music and podcasts on any of your devices. Computer, tablet, phone – the app is available on any of the platforms, you just need to download it and register your account.
Thousands of artists, tracks, videos, podcasts and interviews – the choice of content on Spotify is truly impressive. All new music worlds are almost immediately available to listeners, as well as users can listen to music of any time and genre.
Spotify can create special recommendations specifically for you. So you can create your own playlists – generate your own according to your mood or for a special event. Play tracks in random order – the Random feature is available to all users.
The service has a paid subscription. When you buy it, you can filter your music by genres, albums, dates and other criteria. You can even create your own radio station from your favorite artists. And the most important thing is to download music.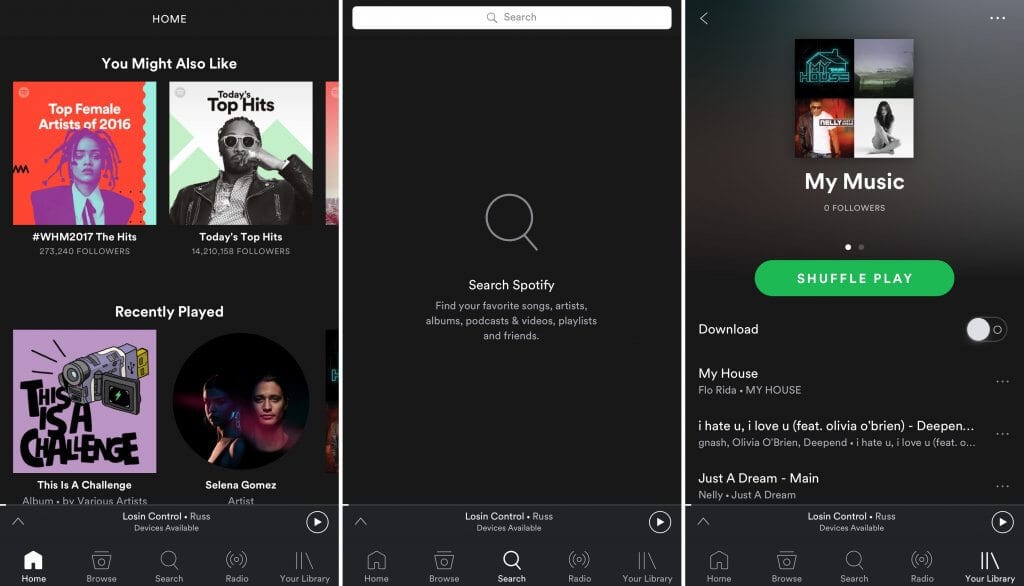 When you buy Spotify Premium, you can download your favorite tracks to the cache and they will be available to you anywhere and in any situation. Without access to the Internet, on the plane, on the road or even in Cosmos – listen to your favorite artists without difficulty and extra purchases.
You can even download your music to Spotify. No advertising – only pleasant melodies, the best albums and novelties of our time.
iHeartRadio – Radio & Podcasts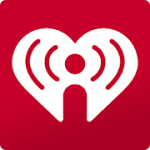 iHeartRadio – Radio & Podcasts is an application for iOS and Android devices, which is deservedly considered one of the best among users. It is a full-fledged streaming radio, with continuous 24/7 music playback, thousands of radio stations and podcasts – and all for free!
Yes, all the features are available absolutely free of charge – you only need to download the application itself. With iHeartRadio you can discover new local and regional radio stations, new artists. New items are combined into a weekly playlist and are constantly updated – so you can keep abreast of all the events in the world of music.
The app creates special waves for a specific mood, music genre or season. You just need to look for a little bit – and here is the music for the summer holiday party! Above all, you can listen not only to podcasts, but also sports broadcasts of the leading TV channels.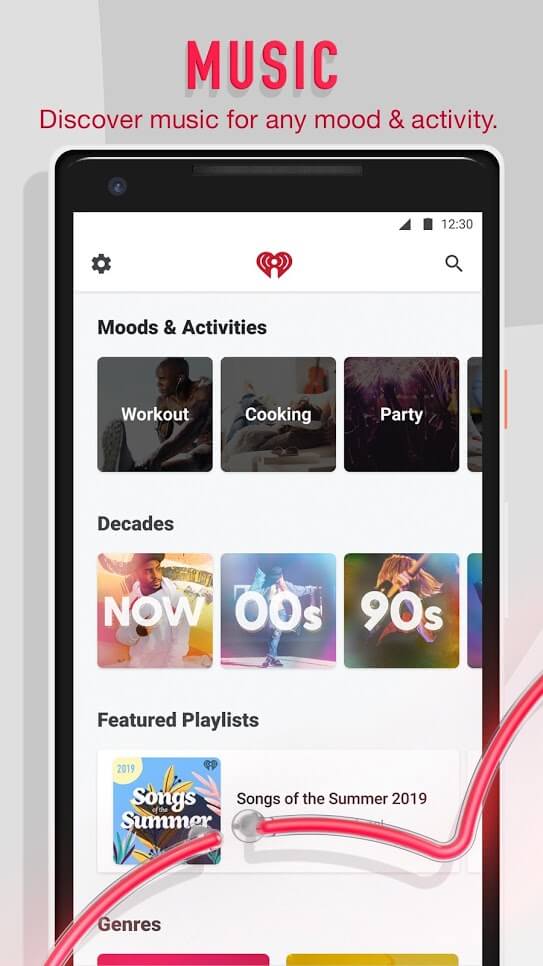 As with any music application, iHeartRadio has a paid subscription. Its functionality is wider than the free version. You can search by genre and track among the thousands of existing ones – before that, you only had access to radio stations and mixes.
Most importantly, with the Premium version you can download any song you like and it will be available to you at any time. Your smartphone stores a cache of audio recordings that can be played back via iHeartRadio even without a network connection.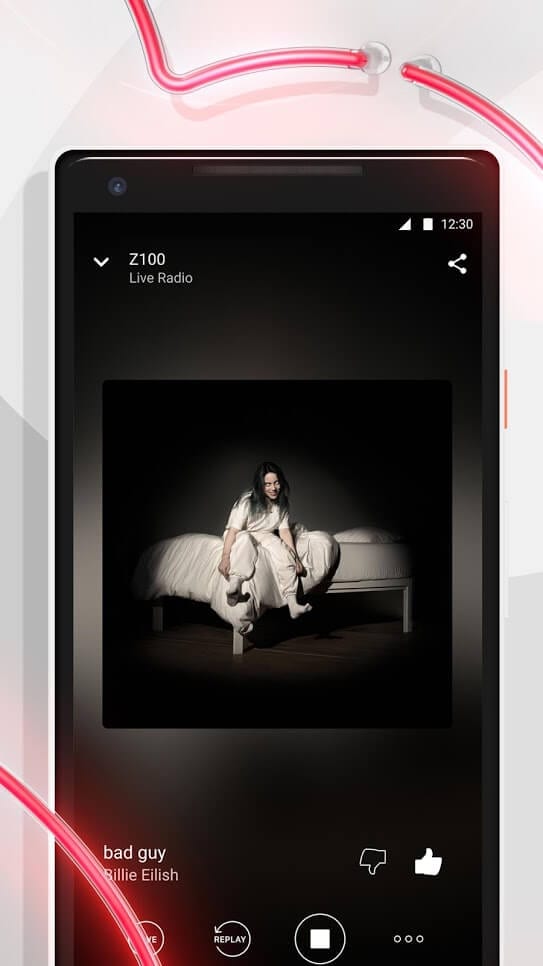 All your favorite genres and tracks are formed into a separate playlist – so you can always listen to what you really want. Save your favorite tracks and you will have access to them even without a connection.
On the plane or train, on the beach – iHeartRadio does not care about your location if you have a Premium account. You are the only one who deletes music from the cache and stores it in your device memory. Flip through as many tracks as you like – iHeartRadio doesn't limit the number of subscribers to anything.
You can also check: 5 Best apps to play music from SD card for Android & iOS
SoundCloud App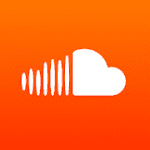 Music fans are always looking for new products. The performers do not stop releasing them. But the question is always: where can you listen to all the new music? Where you can download the music of many performers and listen to it later in one place?
SoundCloud is just such an application. It lets you create playlists with your favorite artists and preferences, download songs you like, and listen to them anytime, anywhere.
Every day, online special algorithms calculate the tracks that are gaining popularity. It is they that fall into a special playlist, which you go in search of fresh sound. Subscribe to your favorite artists, so you do not miss their updates or always have a quick access to their songs.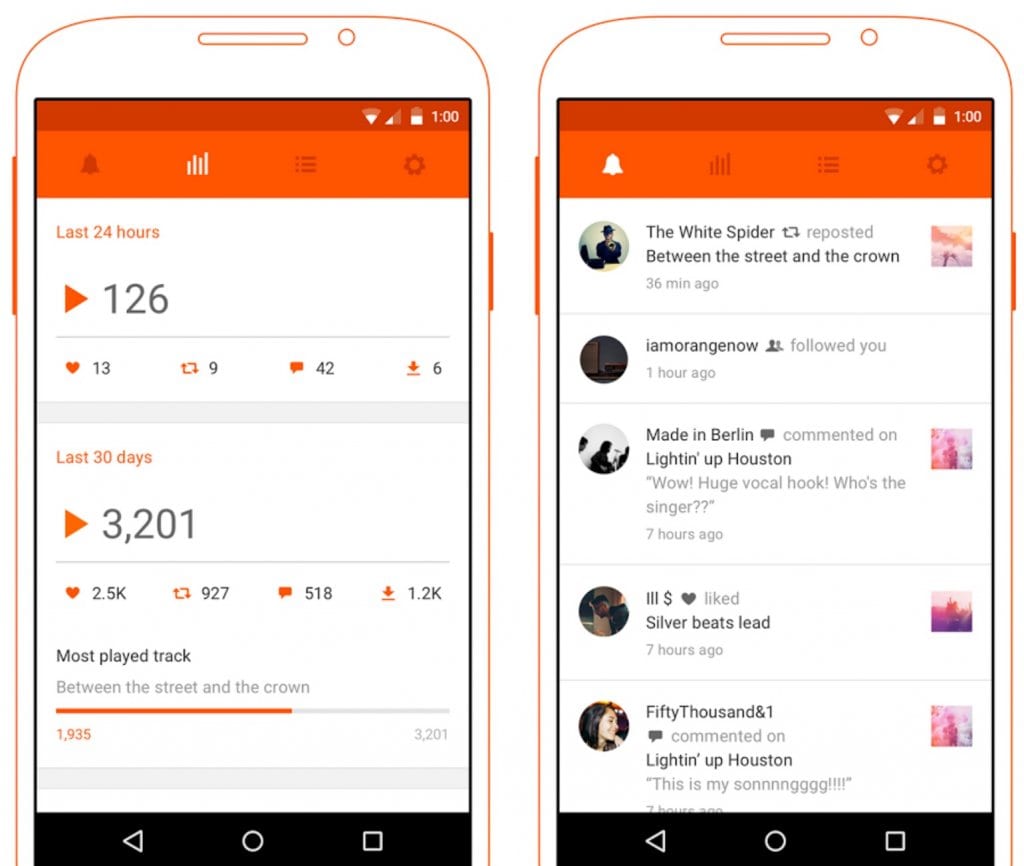 With the help of the Internet you get the function of streaming music – almost like a radio station right in your smartphone. iOS and Android users can now easily create their own playlists with special tracks for them. SoundCloud also has geo-tags.
If you have been looking for an analogue of YouTube for music for a long time, then you stumbled upon the right version. SoundCloud allows you to save tracks, collect them into playlists and collections, and generates recommendations for you based on your preferences and the music you have heard. Stay tuned with SoundCloud and find something new.
Shazam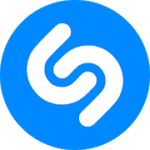 We mentioned music in public places earlier. Taxis, shopping malls, shops – everywhere music is played, most often unfamiliar and somehow quite memorable.
How often do you hear music somewhere and sing it all day, suffering from the fact that you can not remember the words to find the name in Google, or not even have time to remember the melody, but something plays in your head? We think everybody has had such situations. So now there is a solution to this problem!
Shazam is an application that helps you to find a song and its performer instantly. Now you will not need to remember for a long time, search or bump into an unknown track again – all you have to do is launch the application and make a few clicks.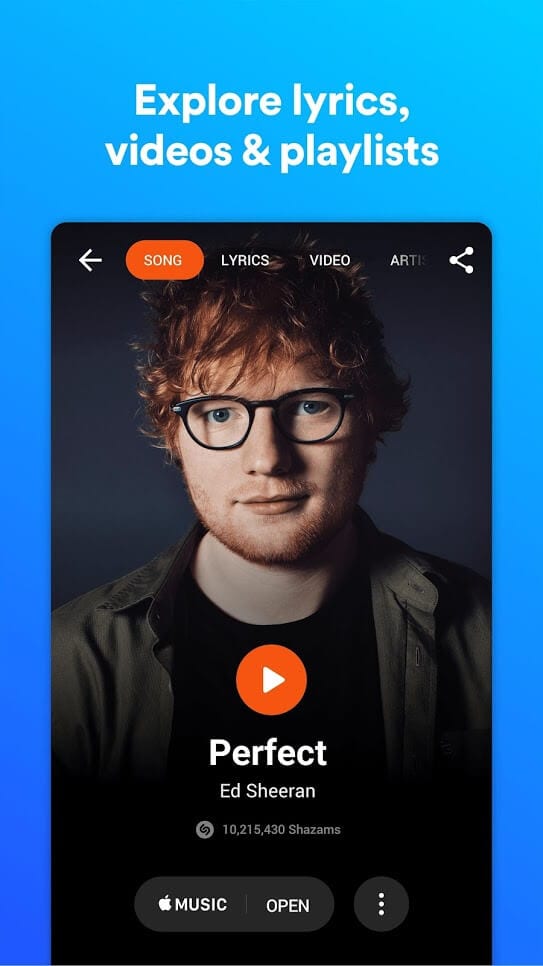 Shazam is a huge catalogue of tracks of world performers. You can use the application to listen to music, search for music, track music trends and new artists. More than 100 million people are already using this cool feature and discovering new sound.
When you connect your Facebook account to Shazam, you will be able to watch your friends' music tastes. Also with the help of the utility you can share your favorite tracks and most importantly – to save them in the cache. Cached tracks are available for listening without access to the Internet, i.e. even if there is no SIM card in your device.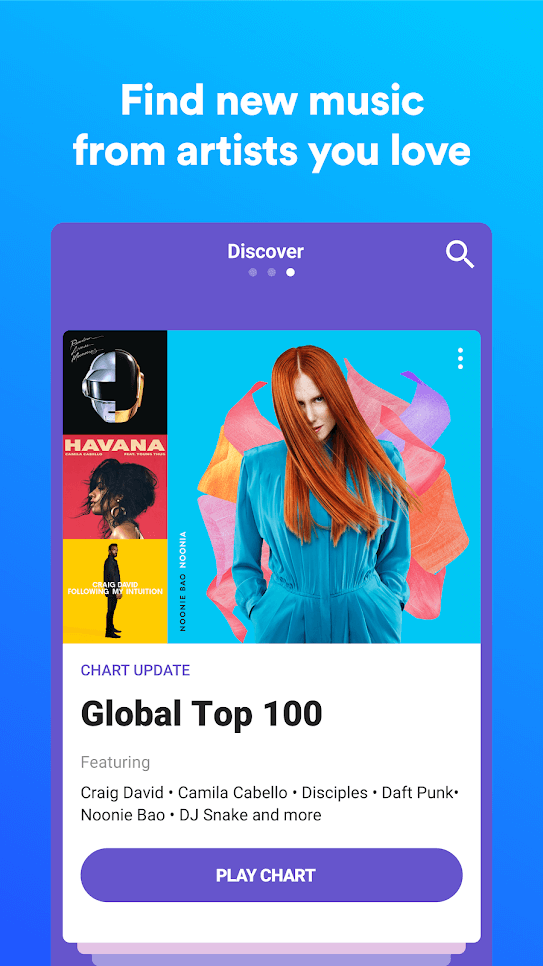 There is another interesting feature in the application – visualization. Hover your camera through the application wherever you see the Shazam icon – and you will see a little more. Song lyrics, album covers, access to full collections and much more. Install Shazam to find out what kind of music surrounds you and if you want to keep it on your device.
WHOOSHI Personal Audio Player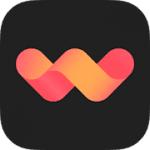 WHOOSHI is an iOS and Android application for listening to music. If you are still not sure about your favorite player, try installing it on your WHOOSHI smartphone – you will be delighted.
WHOOSHI is unique in that it is fully adjusted to you. And no, we are not talking about individual music sets, personal radio or playlist "favorites" when launching the application. WHOOSHI conducts a full hearing test and determines the most appropriate level of music reproduction.
The app offers you to take several tests and find out which sound frequencies you are most comfortable with. WHOOSHI takes into account both your sensitivity and the quality of your headphones.
You apply filters to photos, don't you? And the app puts filters on the tracks. Any song will start sounding special, as it has never sounded before. WHOOSHI offers you to take advantage of the unique equalizer settings and adjust the sound yourself, if you so want.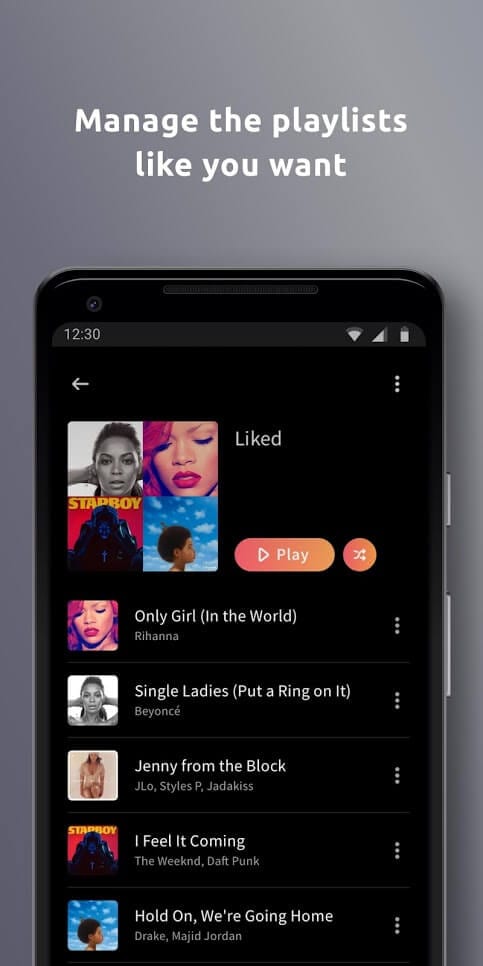 The application allows you to download music to the cache on your device. But if you feel sorry for the space on your phone, you can play songs directly from the cloud storage – DropBox or Google Drive. No more inconveniences with access to your favorite tracks. Use the cloud or internal memory of your smartphone – WHOOSHI will play your favorite tracks in a unique way anyway.
TREBEL Music – Download Songs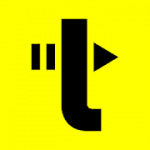 TREBEL Music is a unique application that allows you to legally download songs to your smartphone and listen to them even without access to Wi-Fi or the Internet. You can download entire albums without even thinking about any difficulties or inconveniences. With TREBEL Music you can afford to relax.
The design of the application is made in dark tones. They are pleasant to use, and the intuitive interface helps to orientate in management easily and quickly. A nice bonus will be the low power consumption of the application – compared to other players, TREBEL Music spends an incredibly small percentage of your smartphone battery.
The developers conceived the application as a huge stream of available music. TREBEL Music works without the consumption of your traffic, as well as does not require a connection to Wi-Fi – such data can boast not all modern applications. You may have a reasonable question: what to do with songs already bought from iTunes? Will they be lost?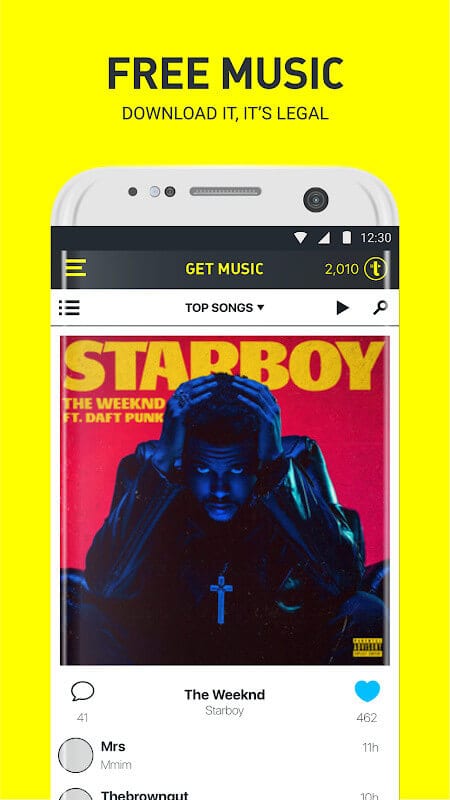 You do not have to worry. Your iTunes library will sync up with TREBEL Music and all your favorite tracks will be in one place. There is no need to constantly sync your devices or look for good torrent sites – TREBEL Music will solve all your problems.
Most of your downloaded songs are easily listened to without network access. Your cache is always available and does not disappear from the device. Set up offline playlists with your favorite music or just sort your audio by genre or artist.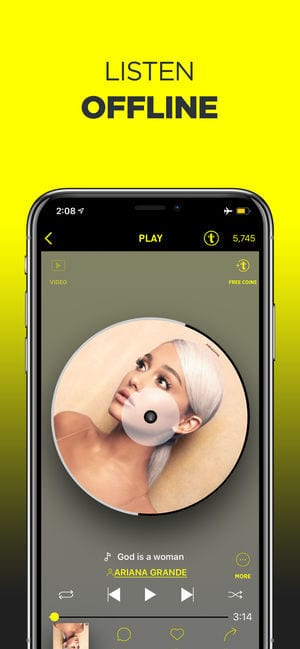 You can also view what your friends are downloading on TREBEL Music, so you can know their musical preferences.
If you do not find your favorite track, please do not worry. TREBEL Music library is constantly expanding – write to the developers and soon the song will be available for download.
Amazon Music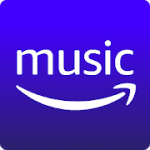 Amazon is the world's largest company, whose influence does not seem to be limited to anything at all. As you can understand, the corporation has its own music application. Amazon Music is a convenient utility that allows users to listen to music anywhere, download tracks and listen to them in the future without having to connect to the Internet.
Amazon Music has a stylish dark design – like all standard applications for listening to audio recordings. To use the application you need to be a registered user of Amazon. For users living in the United States, this is one of the most affordable and easy ways to listen to their favorite tracks without much difficulty.
There are two Amazon Music plans: Prime and Unlimited. Unlimited access includes all the Prime features and additional innovations.
So, when you buy the Prime package, you can listen to music without advertising, download it freely, and switch tracks as many times as you like. Unlimited adds to this feature an extended library of tracks – more than 50 million, including the latest music innovations.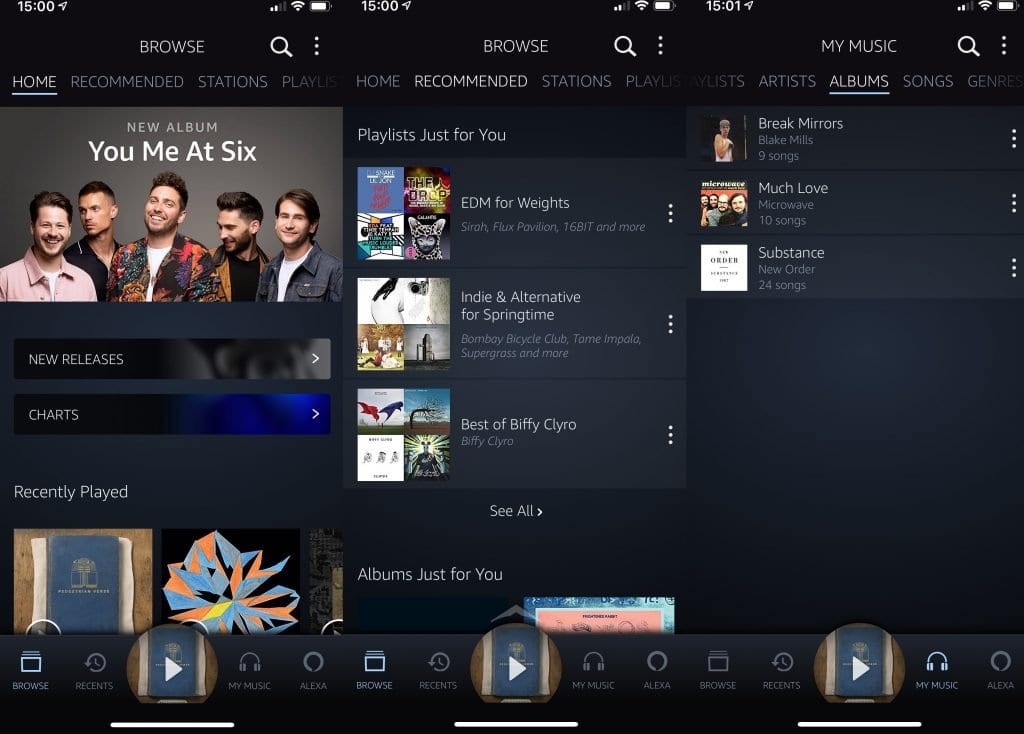 Unlimited version can be used for 30 days for free, so you can see if Amazon Music is convenient to use. If not, simply unbind the bank card and remove the application by selecting another option from our list.
Apple Music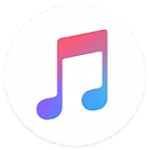 Surprisingly, the Apple app is also available for Android devices. Of course, it works a little worse than on "native" iOS devices, but still very good.
A huge catalogue of tracks and new songs is always available to users who bought a subscription to Apple Music. Since Apple collaborates with many artists, there are no problems with access. New music, hot hits, unshakable classics – all this is in a huge library.
Each track is available for download and further offline listening – incredibly convenient if you realize that you will find yourself somewhere without access to the Internet. Even in the deep woods of Apple Music, you will find quality music for the most modern artists.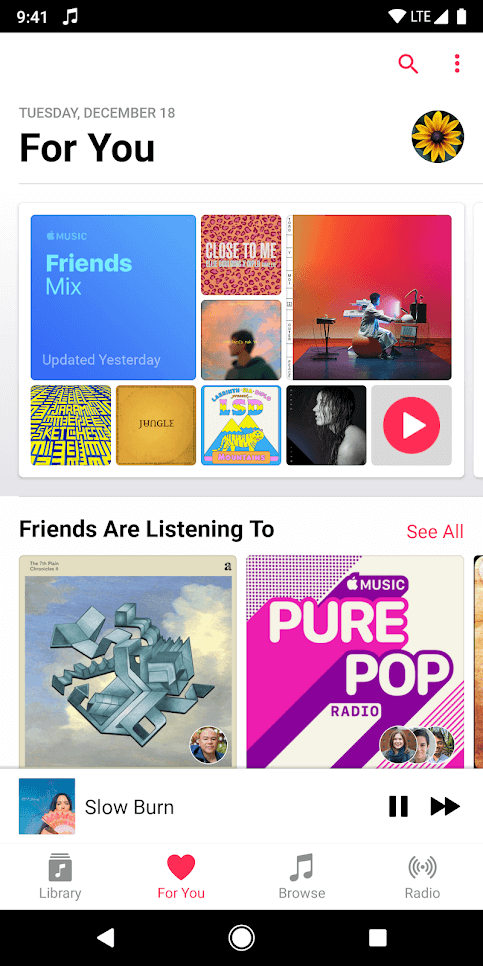 You can stream songs directly from Apple Music – this is almost a 24-hour radio. This feature is especially useful for music lovers. When you connect to the network, you can download any music and listen to it in the future from the cache of your smartphone.
Create your own personal playlists with your favorite hits, and smart algorithms in the future will form a specially recommended set for you. So you can get to know new artists and diversify your existing playlist.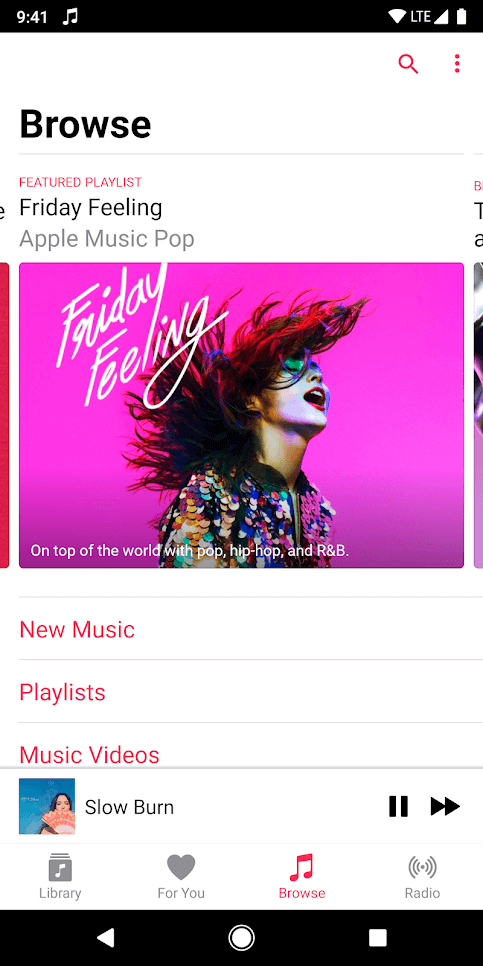 However, there are some inconveniences. First of all, some countries limit the use of the service. And secondly, the charging is done automatically. So if you are not satisfied with the application after the trial period, simply disable the payment so that you do not lose your money in the future.
JioSaavn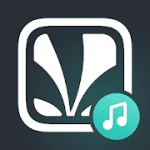 JioSaavn is one of the few applications where you can find not only traditional popular pop, rock and other genres of music, but also Hindi and songs from many popular Bollywood movies. The huge catalogue of national songs includes tracks in traditional Indian languages, such as Telugu, Punjabi and others.
The tool is absolutely free. You get free access to an unlimited number of music, the ability to listen to radio stations and podcasts, be aware of popular shows. All content can be played not only on your device, but also to make pairing through Google Home, for example.
The reason for this is that you have to listen to ads between songs. In our opinion, this is a small fee for this feature. Pro version also gives you the opportunity to download tracks to the cache for offline access, an unlimited number of times to switch songs, as well as completely removes advertising.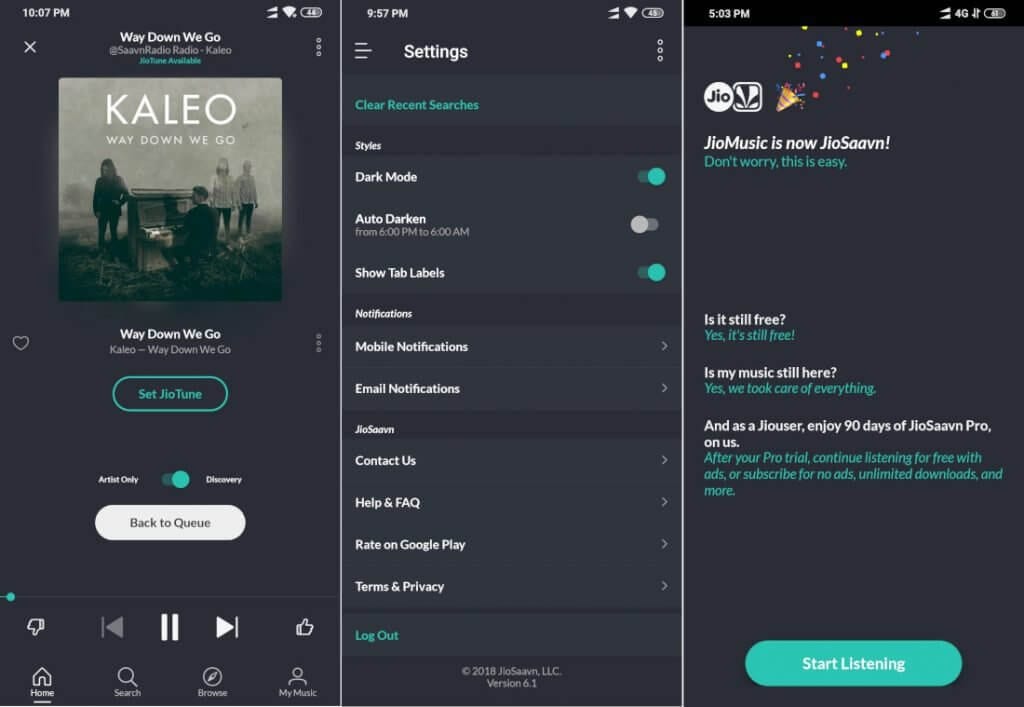 JioSaavn is very personalized. You can choose a design that is comfortable for you (dark or light theme), as well as it selects the recommended tracks and shows specifically for you. Find new music, download it to your device and you can relax with JioSaavn anywhere, even without access to Wi-Fi or the Internet.
LiveXLive (Slacker Radio)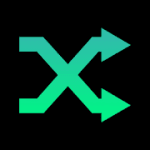 LiveXLive is a famous music application, formerly known as Slacker Radio. Previously, the service was mainly focused on sports and a little music, but now it is a paradise for music lovers.
In the application itself you can find hundreds of radio stations, both existing and generated. Music recommendations are selected manually according to your tastes, and radio stations are also formed by special people. So you can find something new for yourself.
Audioshows, broadcasts from major concerts and festivals are also shown in LiveXLive. All world and sports news in particular will always be at your fingertips.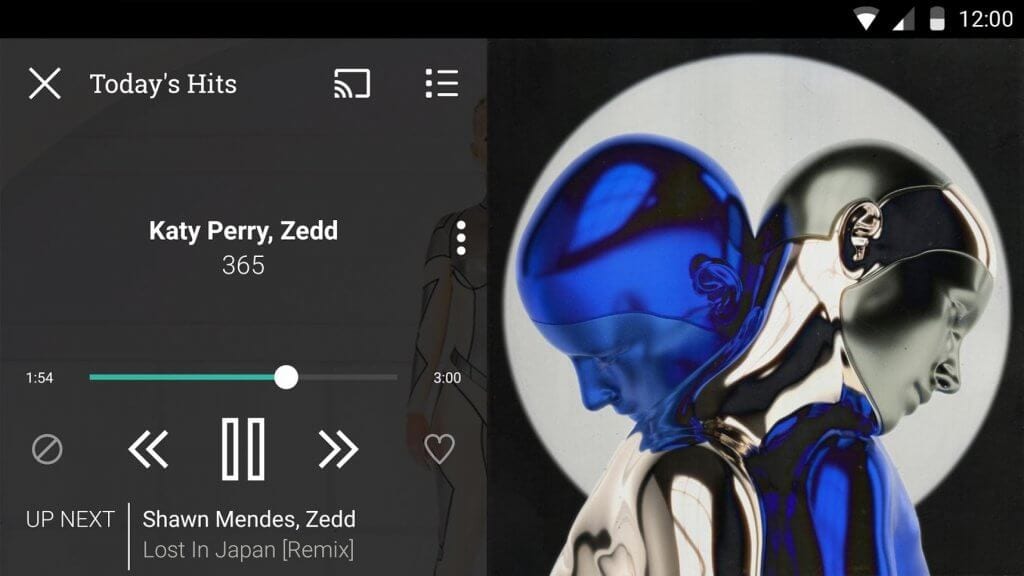 The service has 2 types of subscriptions: Plus and Premium. The Plus version removes all advertising and allows you to switch tracks without limits, while the Premium version adds offline listening to the list and creates your own radio stations and playlists.
Your Premium account will automatically save your tracks to the cache of your device, so your music will never leave you for less than $10.
You can also check: 21 Best Offline Music Apps for Android & iOS
YouTube Music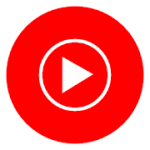 The famous service has launched its own application for listening to music. Exclusivity of the application is that here you can find various covers, concert and acoustic versions of tracks, remixes and many other versions. If you do not remember the track names, just enter a few lines or describe it and the service will help you find it!
On YouTube Music you can listen to various tracks and podcasts for free, and any music can be found in the form of an official artist's release. You can easily access entire albums, along with lyrics and covers.
In the free version, you listen to the music along with the advertisements. Naturally, there is a Premium subscription. For $9.99 a month, you get quite good functionality.
Firstly, the advertising disappears completely; secondly, that is incredibly important, you can listen to tracks offline. You do not have to download each song manually – you can use the Offline Mixtape function – and the application does everything for you!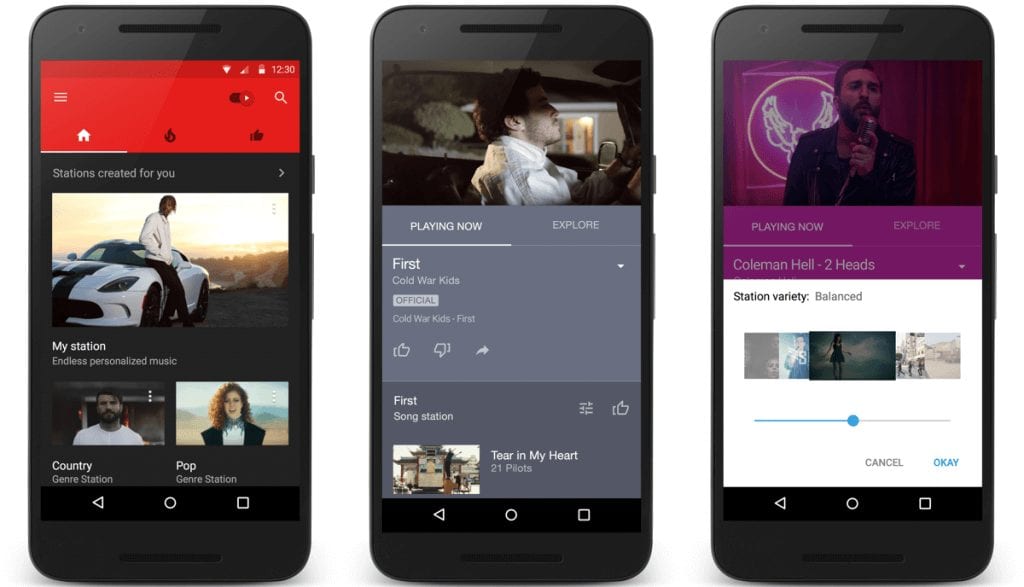 There are also a few other things you can do to help you discover new songs and unknown artists. A personalized list of recommendations is created for you – with tracks similar to those you've heard before on YouTube Music. The Hotlist is also constantly updated with the latest hottest new releases of modern music.
You do not need to worry that the application will be interrupted when you minimize or switch the active smartphone window. YouTube Music runs in the background – everything for your convenience.
Everyone will have their headphones with them. At home – speakers or stereo system, TV or computer with strong speakers. Music will calm down, cheer up, set the rhythm of training and the mood of the day.
Just use the services of listening and downloading music and enjoy your favorite tunes. It is very easy to raise your spirits – even if you are not in the Internet access area, turn on the music and relax – one of our top apps will help you to do so. Choose your favorite and always be on the wave of music.