When you want to get a perfect picture of yourself, it is crucial to pay attention to details. We all pay attention to the hair, eyes, lips, but rarely to eyebrows – forgetting that they make the essential part of our image. So you should also add retouch to them when you are editing pictures.
Another problem with retouching your eyebrows is their size on the picture – it is not so easy to precisely highlight them and correct them. Lots of apps have the brows correction, but they don't give you convenient tools for that.
We analyzed all the face tuning apps on the market and find the most convenient ones and those which allow editing your eyebrows on the picture effortlessly.
Look gorgeous every day of your life using your skills and these best makeup learning apps.
AirBrush
AirBrush is one of the most popular photo editors and one of the best ones. It provides a wide range of features to edit your portrait photos in the most natural way. With AirBrush you can add significant changes to your face without anyone actually noticing it.
Just go to the section of the facial editing and you will find the editing of the eyebrows. The app will detect them automatically and you will be able to darken them or lighten them, make them wider or more narrow, highlight them or hide them – as you wish.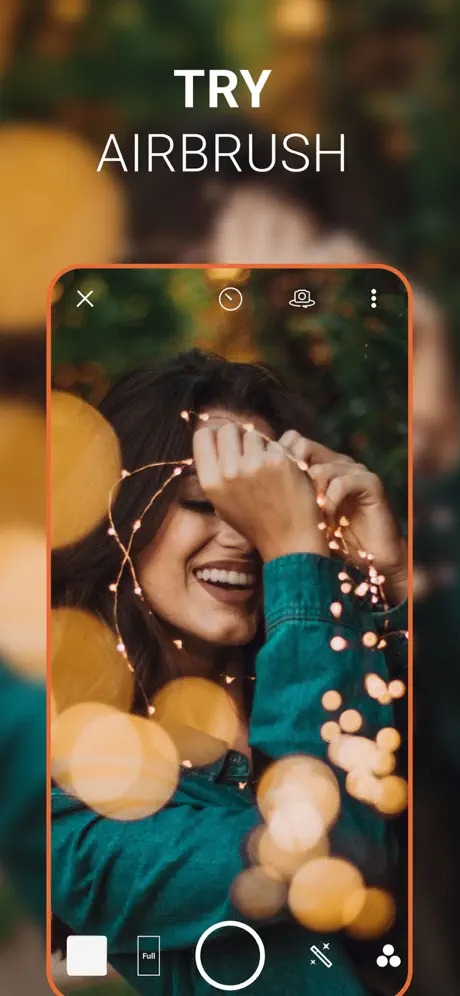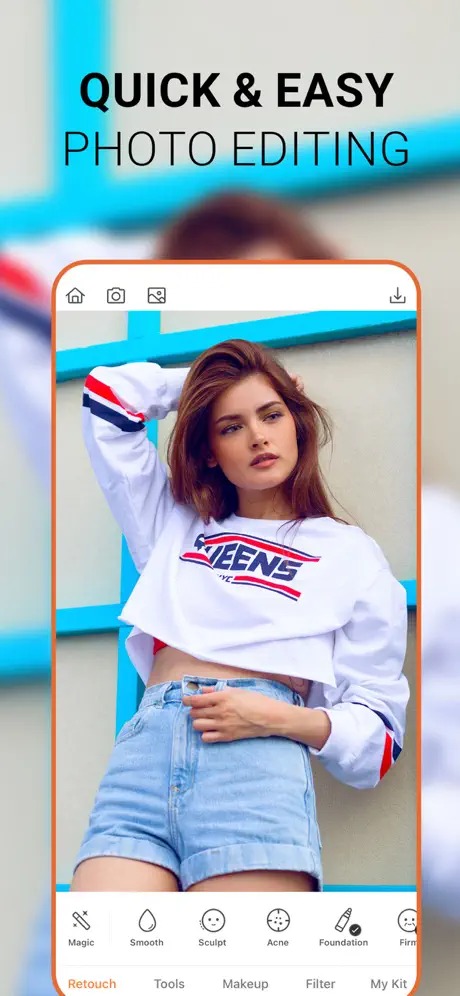 Apart from the brows editing, there is a lot of cool features in the app – lips correction, chin correction, nose correction, ability to change share and color of your eyes, change the color of your hair, polish your skin, and many more. We recommend exploring this app as your next "must-have" editing tool.


You may also like: 12 Free Makeup Apps for Android & iOS
Facetune2
Probably, among all of the photo editing apps, this is the most scandalous one. The reason is it helps to change your face literally into a new one so it seems like the person has always been this way. However, be careful – sometimes people go too hard with this tool, and then others see them in real life and get disappointed:)
However, Facetune2 provides excellent tools for editing your brows and they're so convenient to use – just go to the special section and choose the shape, size, and appearance of your eyebrows.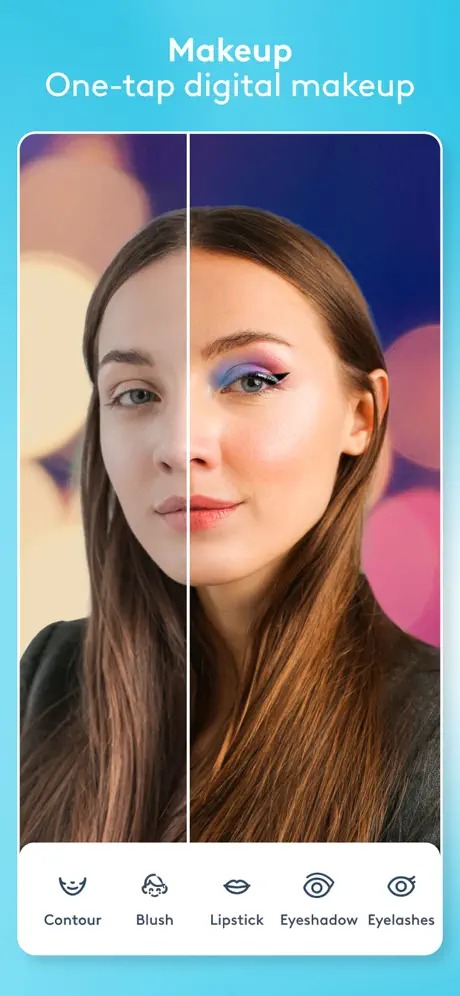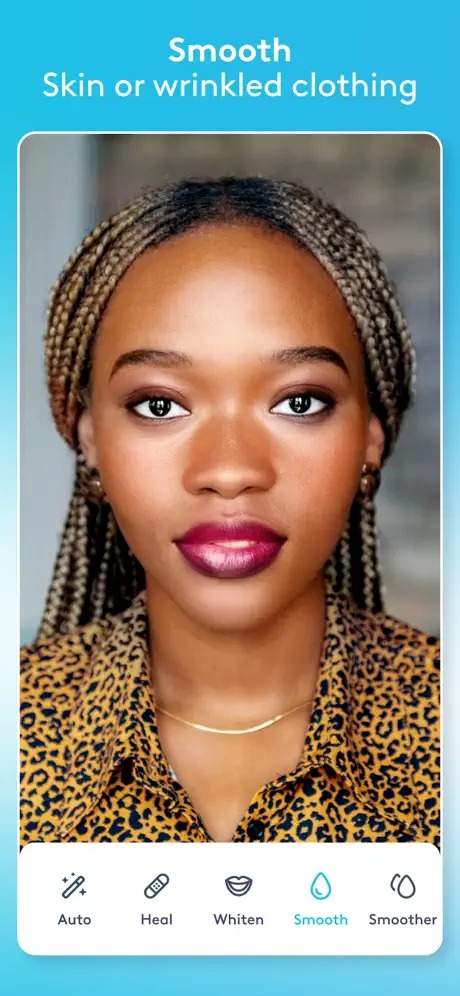 They will be edited, but watch for the effect to looks as natural as possible. Considering all other features, Facetune2 is similar to AirBrush but it sometimes it looks a little extra.


PicsArt
Another quite popular photo editor, where you can edit the look of your eyebrows. The distinctive feature of it is that here you can highlight different objects on your face, including your eyebrows. Therefore, you can just make your eyebrows pop and they still look natural.
What is more, you can zoom in on the picture, and correct the shape of your eyebrows manually. Make them wider or smaller – or try to change their colors. However, to be honest, here it won't be that easy to change the colors of your eyebrows, since the color correction doesn't always work properly.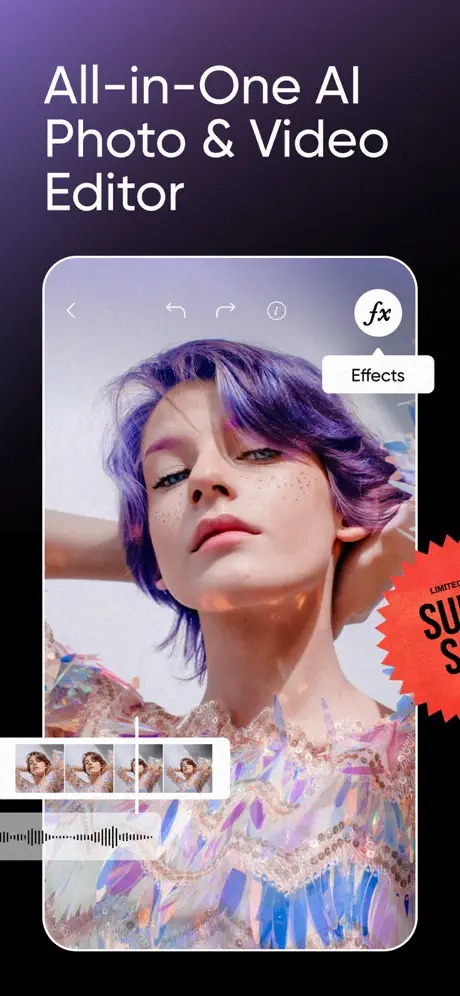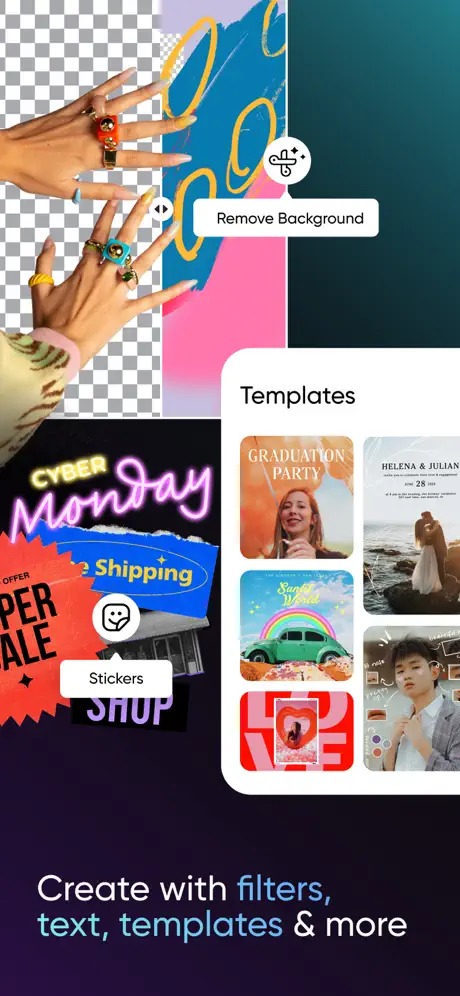 The biggest disadvantage of PicsArt is when you edit pictures the app can decrease their quality significantly.


RetouchMe
If you feel too lazy to do the editing yourself – you can use the help of the app RetouchMe. Here the professionals can edit your picture for a small fee. You can just upload a portrait of yourself, highlight the area of editing and then collect offers and choose the one that suits you most.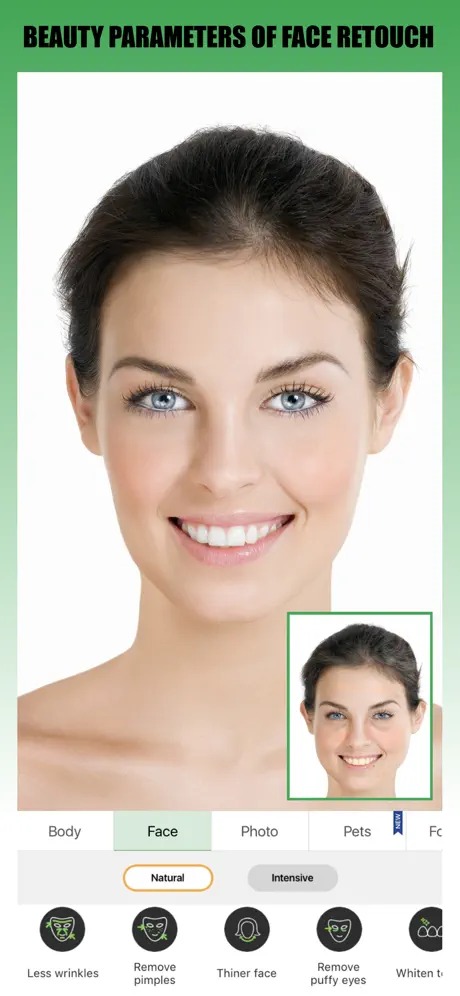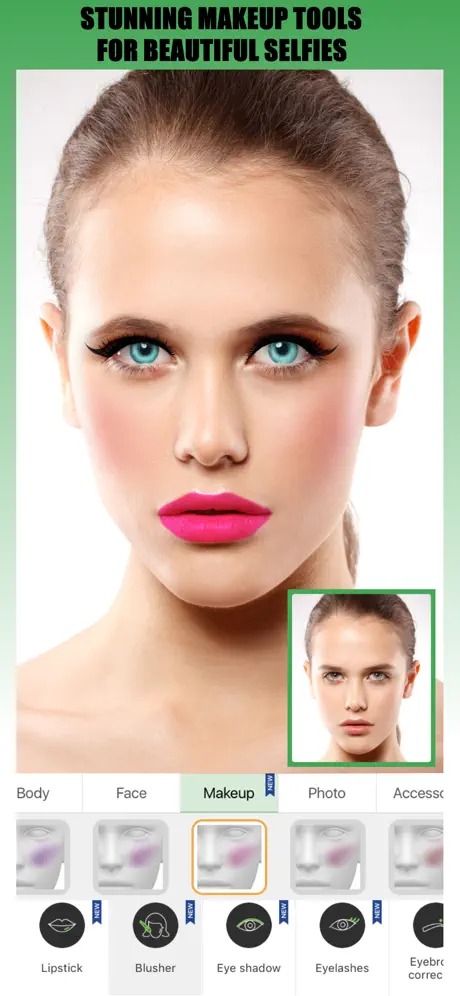 Therefore, you can be sure that your eyebrows are going to be edited in the best way possible. This option is only suitable for those who want to go hard with their editing.


You may also like: 9 Best Photo Morphing Apps for Android & iOS
Perfect365
This app was created for the correction of your makeup and that's why we also recommend it if you want to edit your brows on the portrait. Zoom in the face, choose the area that you want to edit, and open the special section for that. In the makeup section, there is a special place for brows, which is an advantage compared to some previous apps.
You will be able to change the color, size, shape, and other features of your brows. The editing looks quite natural only if you don't try to add some controversial changes, for example, make your eyebrows green and so on.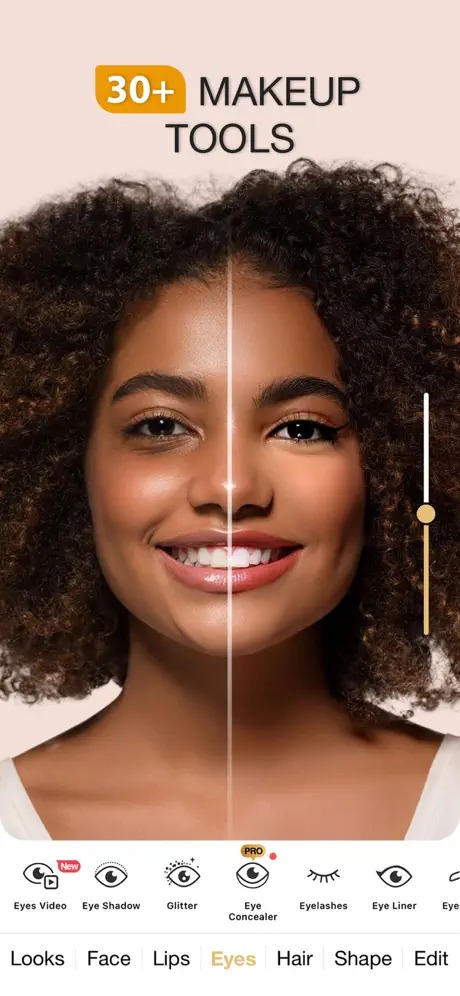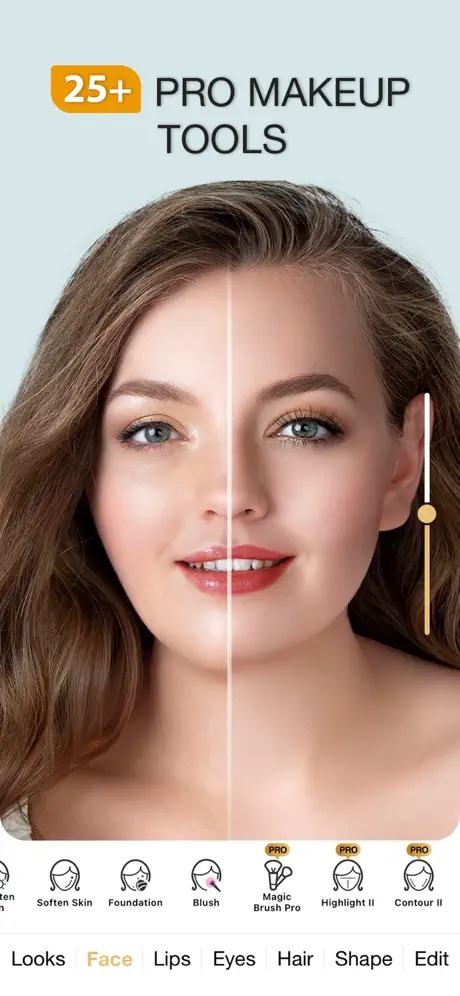 Perfect365 already counts more than 100 million users all around the world. However, there is one significant disadvantage – after updates, the app doesn't work correctly.


Eyebrow Shape Changer and Edit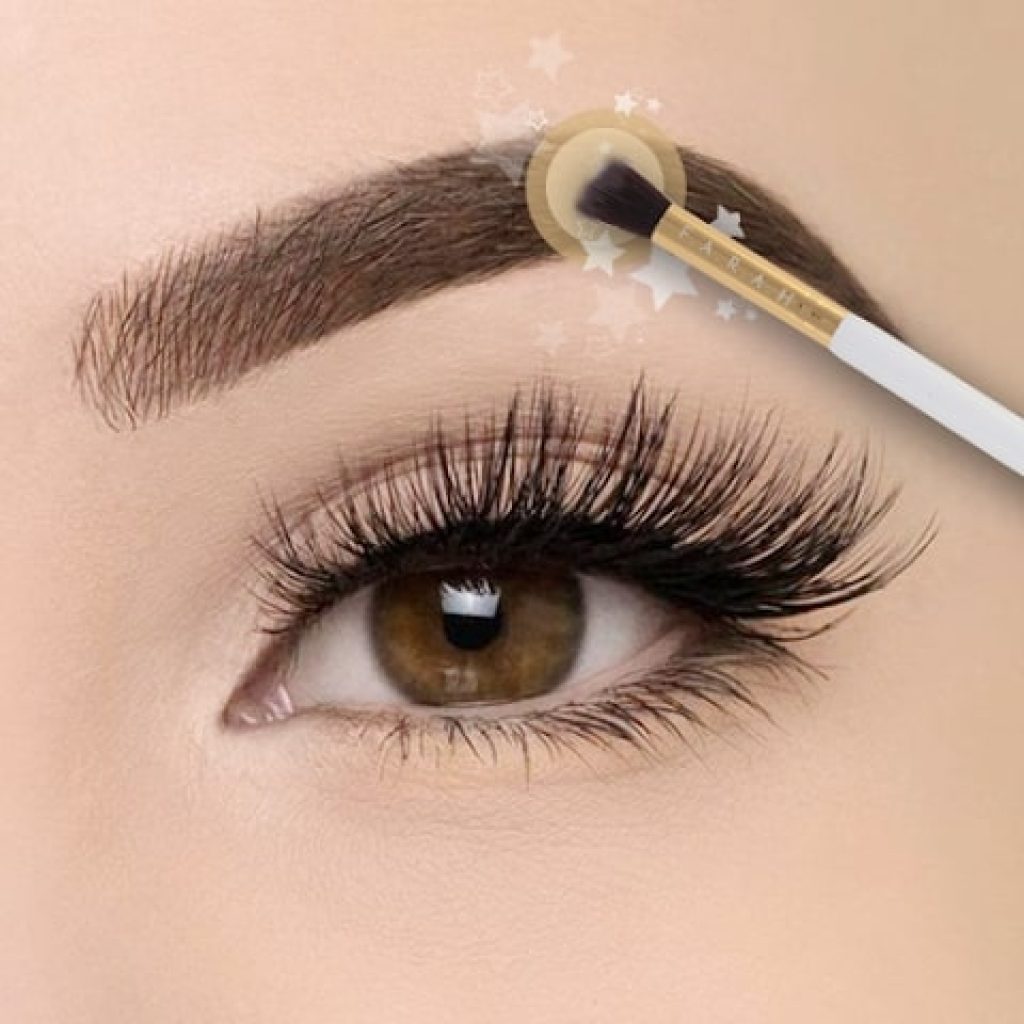 Eyebrows can really change the overall image. That is why many people not only draw them with special cosmetics, but also highlight them with filters in special programs.
This app is one of them. In it, you can change both the color, shape and size of the eyebrows, which will give the look much more brightness and expressiveness.
You can not only tint or change the shape of your eyebrows, but also improve your photo in general. Add various inscriptions, choosing the most suitable font for this purpose. Attach stickers and emoji to your photos to make your photos more fun.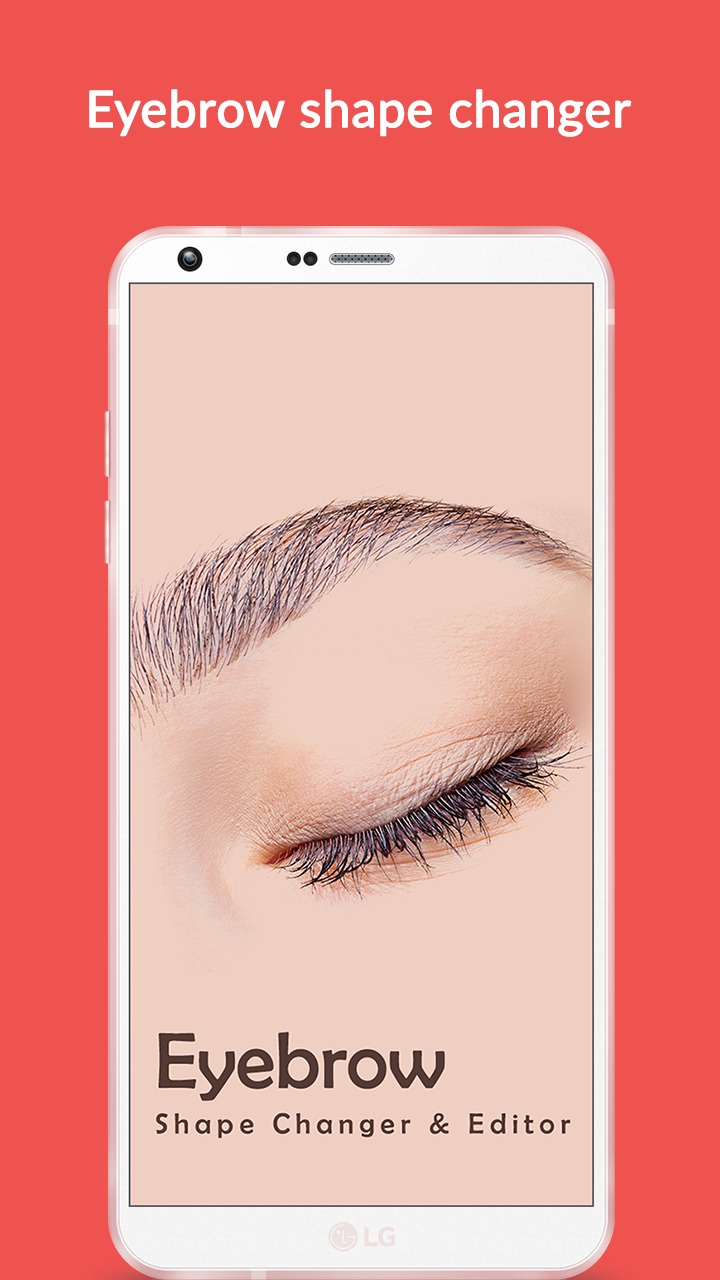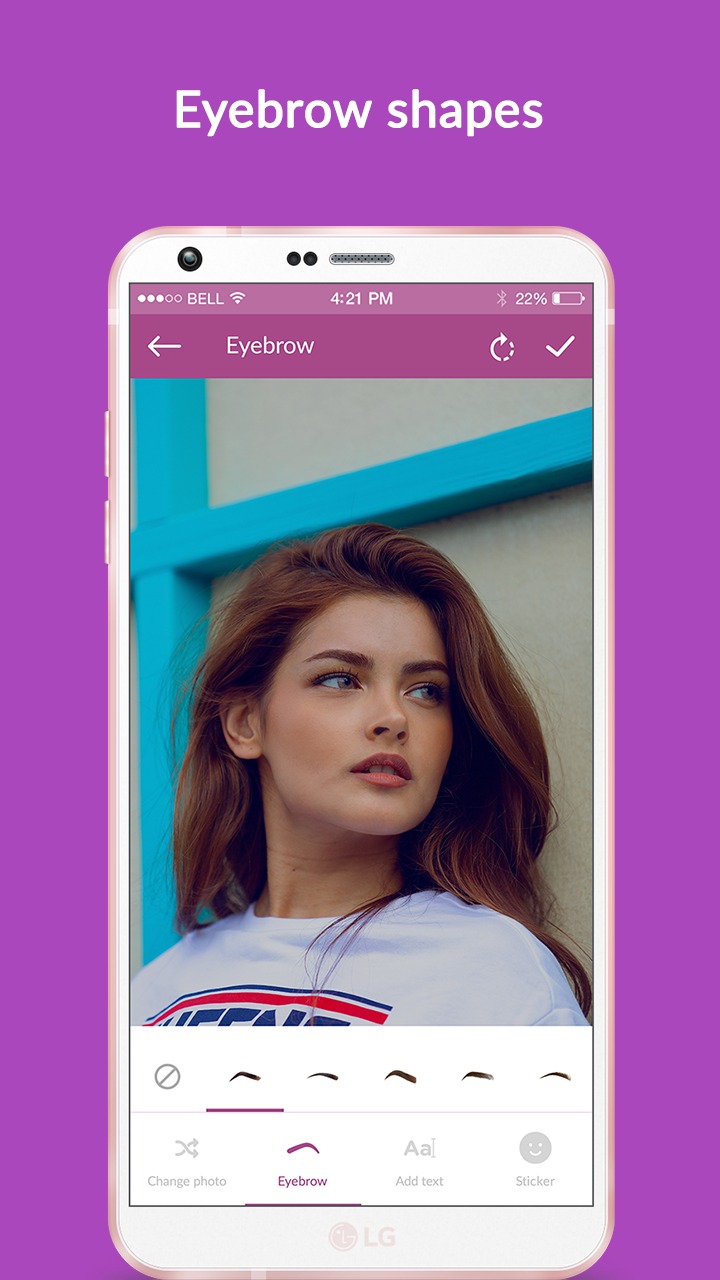 The features of the program make it possible to change the shape of your eyebrows in the most harmonious way possible. It will look just like the real thing, so no one will be able to tell from the photo your real appearance.

You may also like: 10 Best Portrait Camera Apps for Android & iOS
Eyebrow Editor by Brandon Wozniak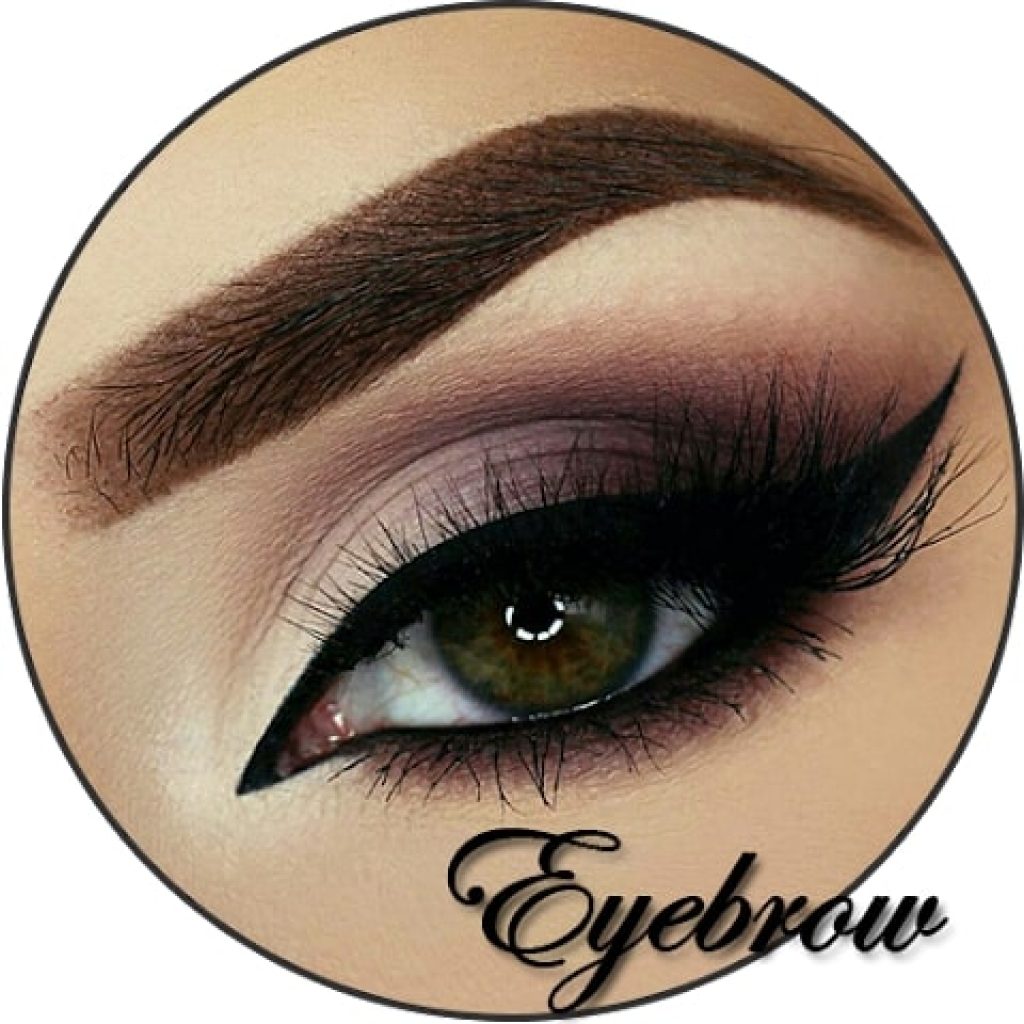 You can try a completely new and extravagant look even without the use of special cosmetics, as well as other attributes. To do this, you only need this app, where the most interesting templates for eyebrows and eyes are collected.
You can substitute any portrait photo in the editor to change your or someone else's appearance on it
Then you'll have access to the entire range of colored lenses, eyebrow templates and false eyelashes. You can try them on for free. Pick a new shape for your eyebrows and see how you look with them.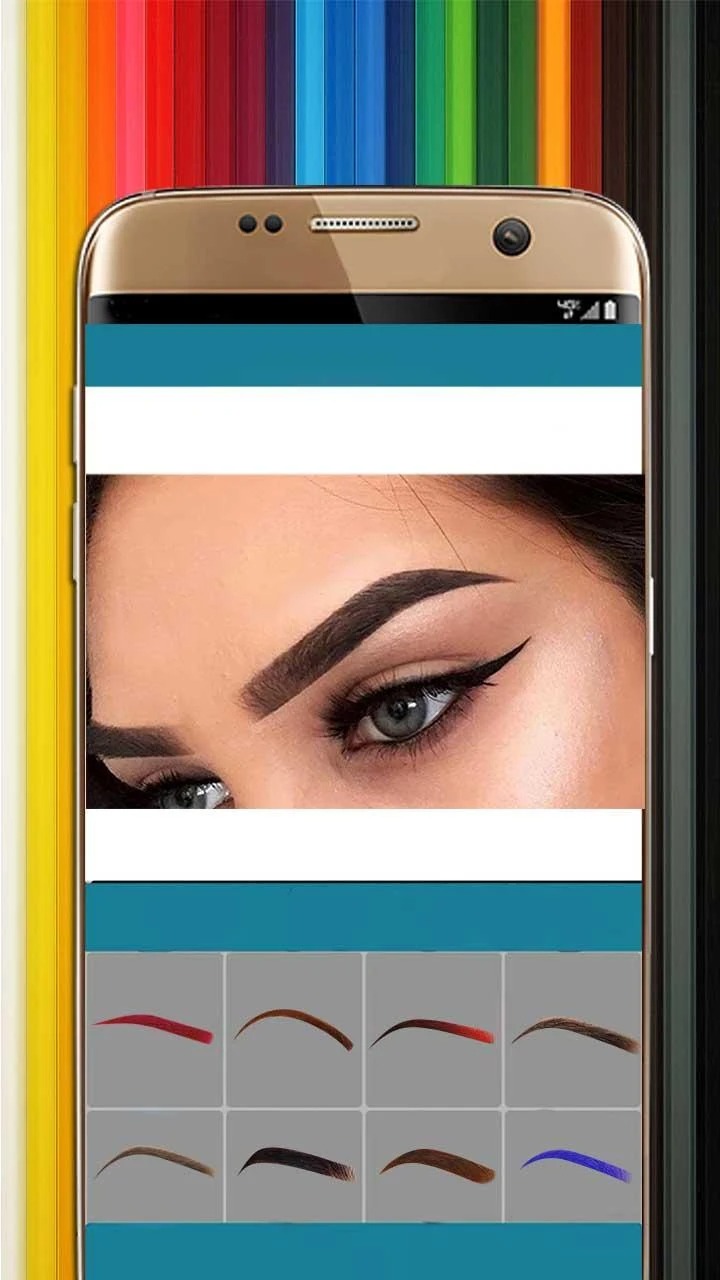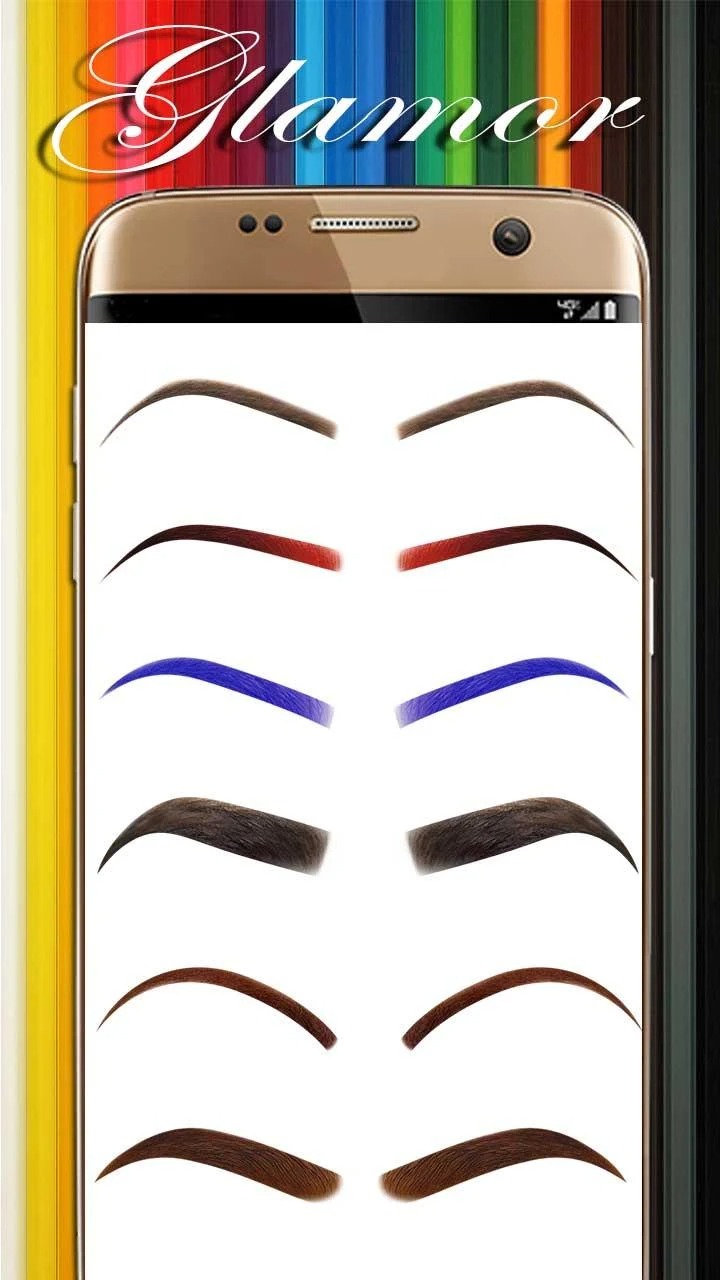 Make virtual eyelashes to make the image even brighter and more interesting. Maybe your experiments in the app will inspire you to change your appearance in reality.